This bush cottage is every modern hermit's paradise and it won't take you long to discover why. This lush retreat located in the Tasmania bush is a rebirth of a perfect cottage that BIJL Architecture designed in 2003. The team revisited this project 12 years after their initial design was realised to update and give it a fresh new look! It's not every day we see something like that, do we? Enough chitchats, join us as we take a closer look at the Blackwood Rest by BIJL Architecture…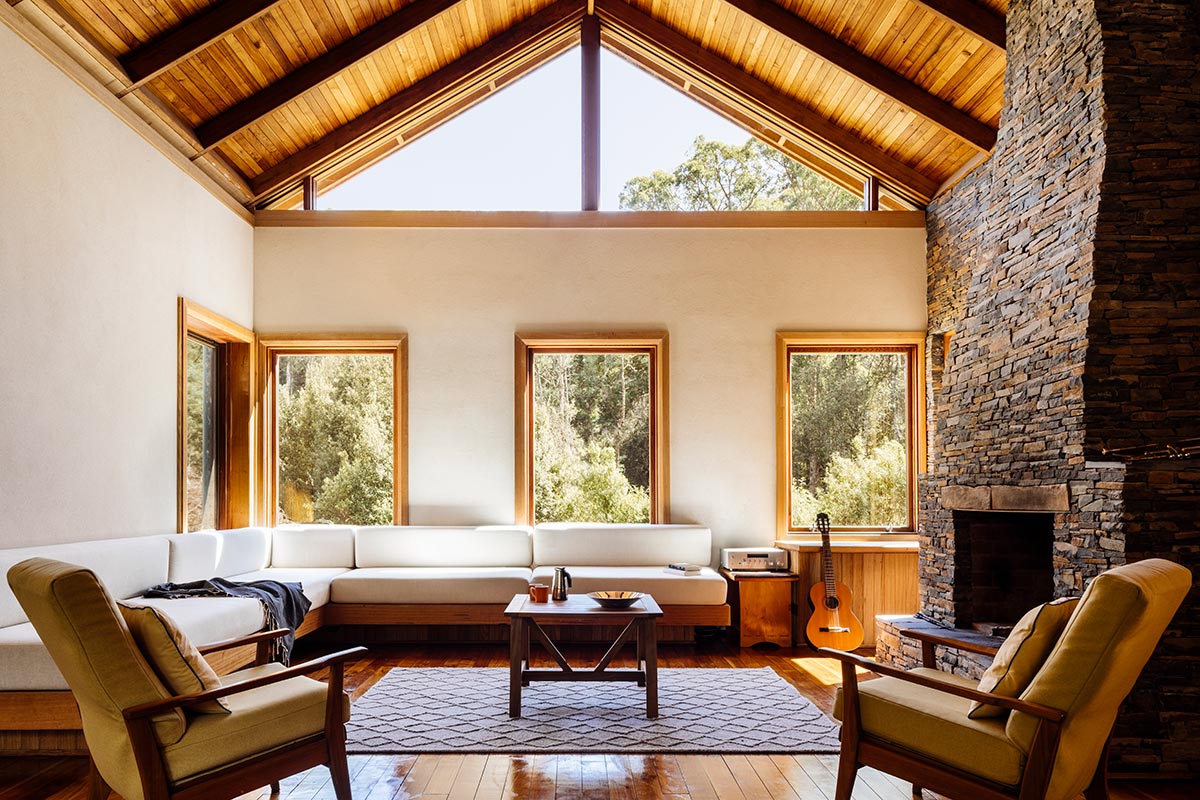 From the outside, the Blackwood Rest may look like a normal retreat house, but this home is definitely not your typical Aussie shack. Although the client's brief was for a simple cottage in the woods nestled above a creek, the team at BIJL Architecture went for a more modern interpretation of "cottage". In strong gabled gestures, ridge beams rise to meet large format windows, and clerestory openings capture treetops and sky.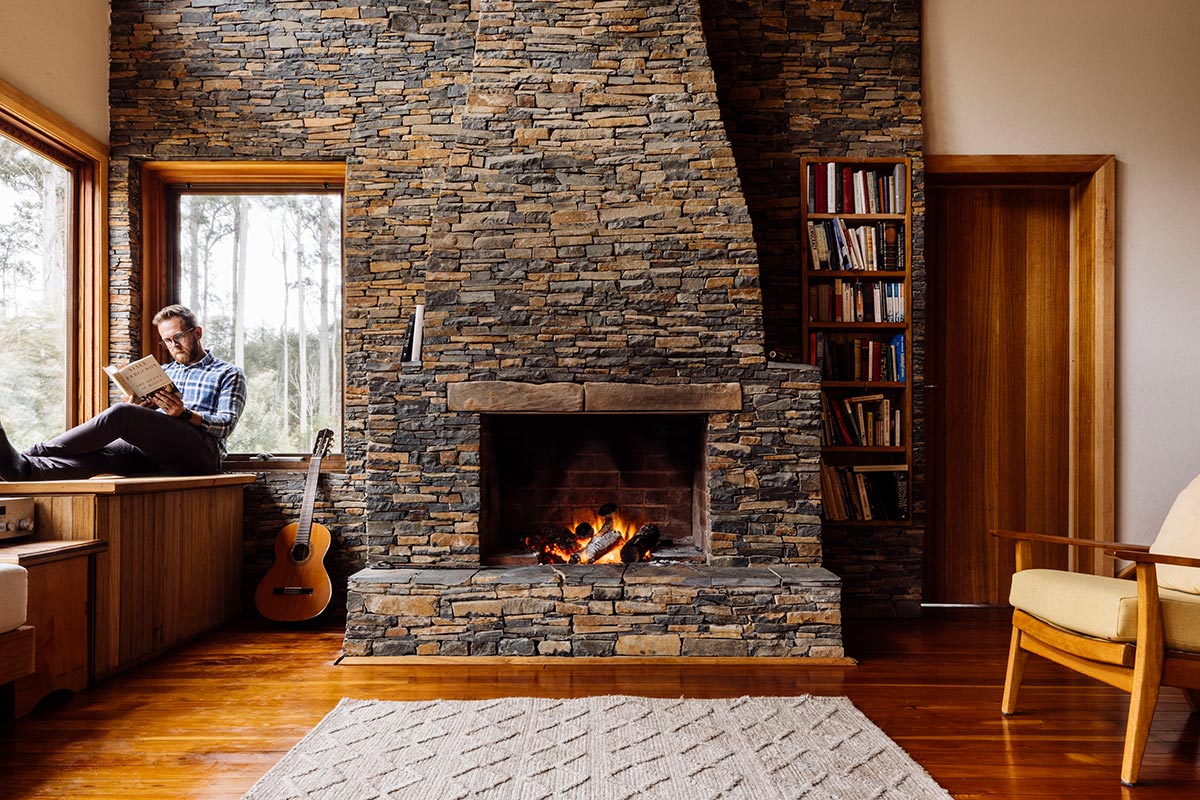 "Working with a local builder and stonemason, the owner made the plans his own to deliver a faithful interpretation of our one bedroom, one bathroom, plus mezzanine scheme. The building is a nod to the site's surrounding forest with locally obtained and milled wattle (ceiling) and macrocarpa (floors). Blade walls anchor the timber, the stone sourced from the back paddock of a nearby farm. The exquisitely crafted chimney alone took three months to complete." – BIJL Architecture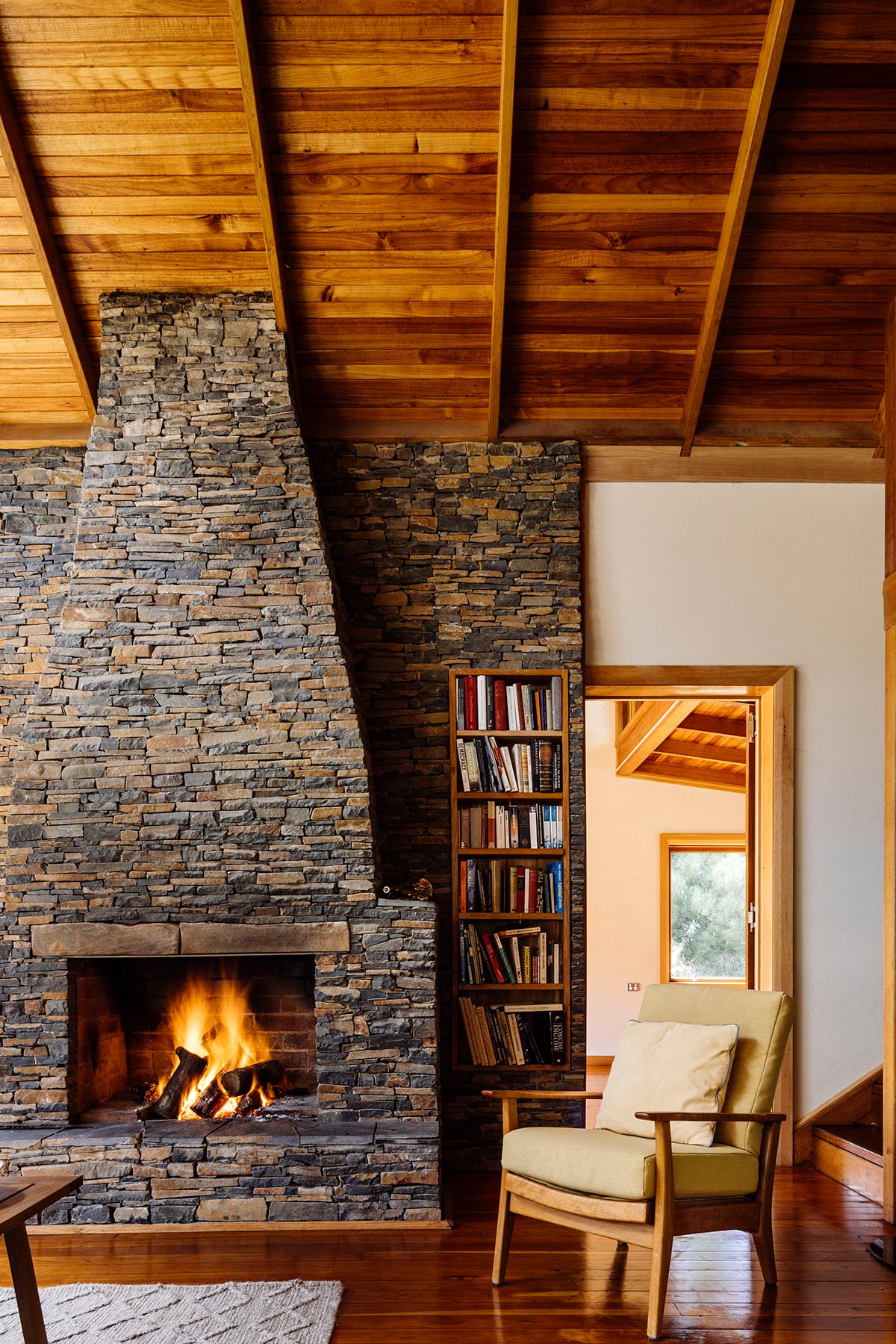 This dauntless little house courageously tackles the elements and embraces them, immersing the occupant in the broad landscape beyond. The interior is predominantly timber-clad, and the design is mostly neutral with warm and moody finishes. From the walls, furniture, and other interior elements, the concept beautifully complements the external attributes of the home and its surroundings. Wet areas have now been relocated to make way for a larger bedroom, and the entry takes up less area, extending the living for fire-side dining.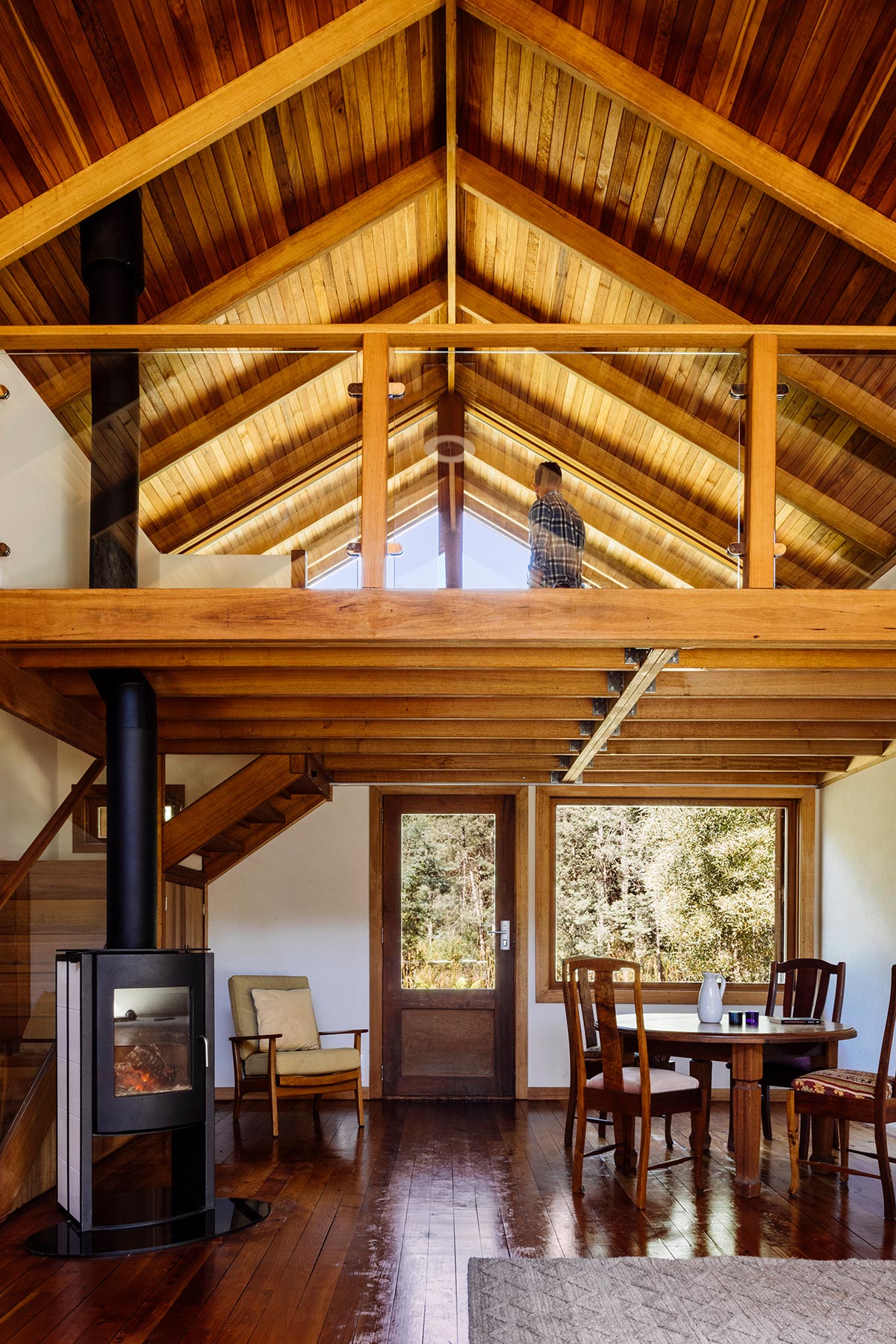 "Although the cottage had weathered a once-in-a-hundred-year storm since being built, a freak flooding of the creek in 2016 severely tested the dwelling. Its structural integrity remained, but interiors were damaged. When we were invited back to restore the cottage, we found it sitting beside a picturesque new dam installed by the owner. This new outlook gave us the opportunity to rethink the internal layout to make the most of the water views, while shoring up the home against any future, if unlikely, flooding." – BIJL Architecture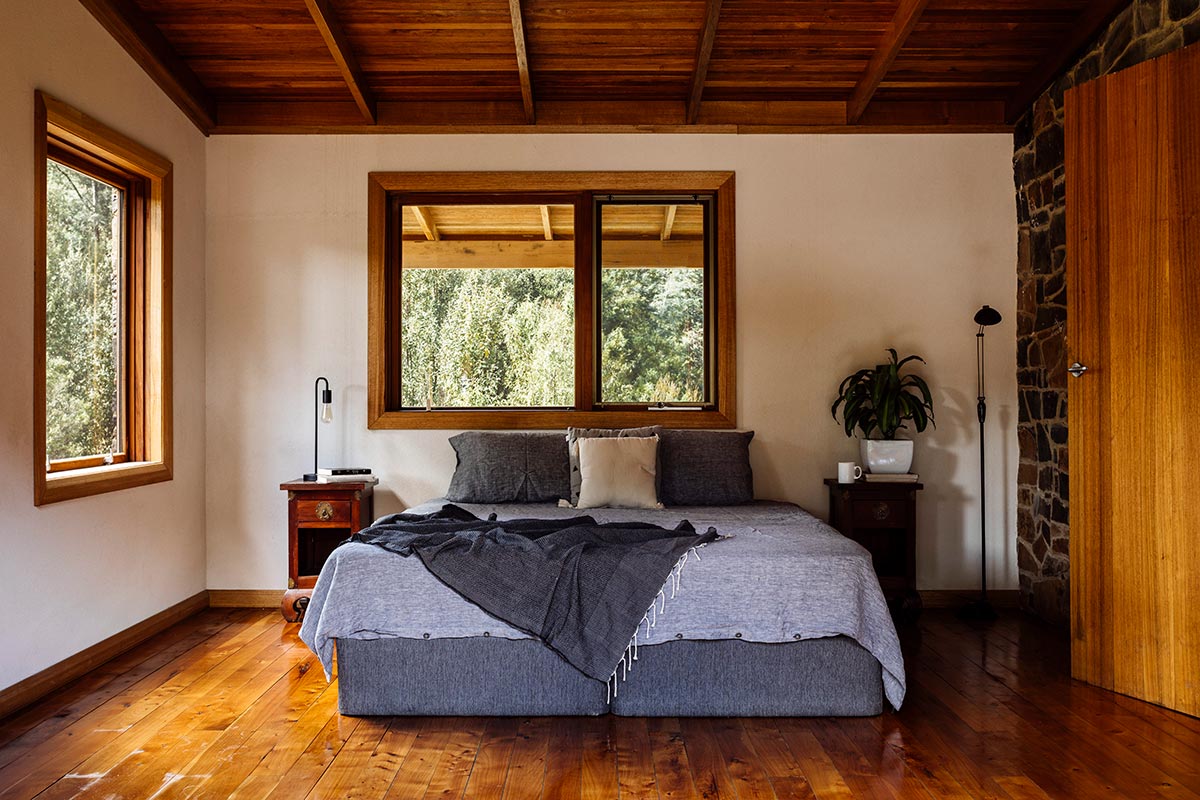 Overall, the team kept the build simple and straightforward. The home was carefully reimagined for the clients, with the aim of being less a holiday house for entertaining, and more a remote refuge from busy city life. The laid-back carefree ambiance of the surrounding natural environment creates a perfect synergy for the breathtaking retreat.
House Project: Blackwood Rest
Architect: BIJL Architecture
Location: Tasmania, Australia
Type: Renovation
Photography: Adam Gibson