The Port Willunga House located at the semi-rural suburb in Adelaide is a beach shed designed to support a relaxed, informal lifestyle based around beach activities, and entertaining friends, family and neighbours. Designed by Mountford Williamson Architecture, the brief for this project was to build a new inviting 'home base' in this location for an expat family that live in different parts of the world but return to South Australia regularly.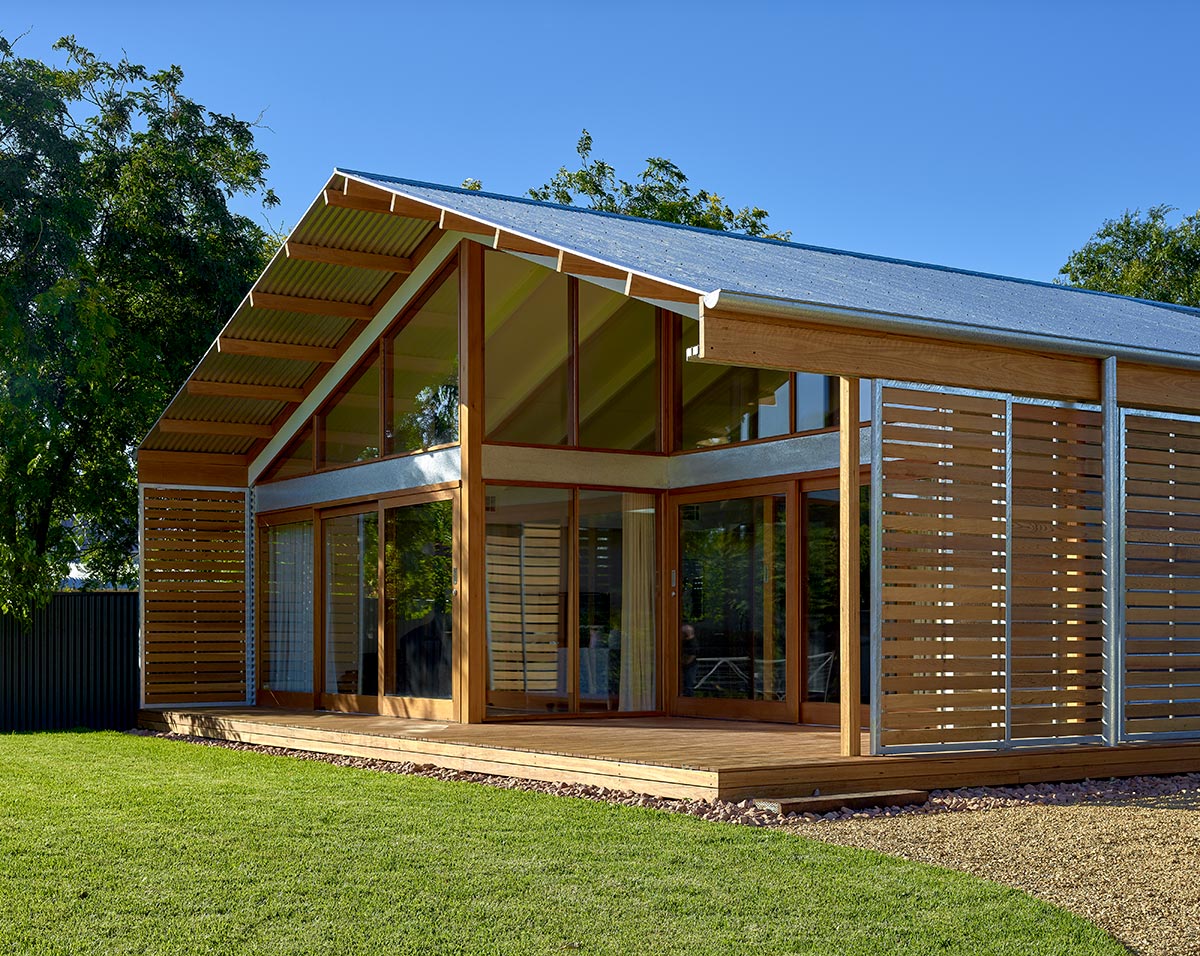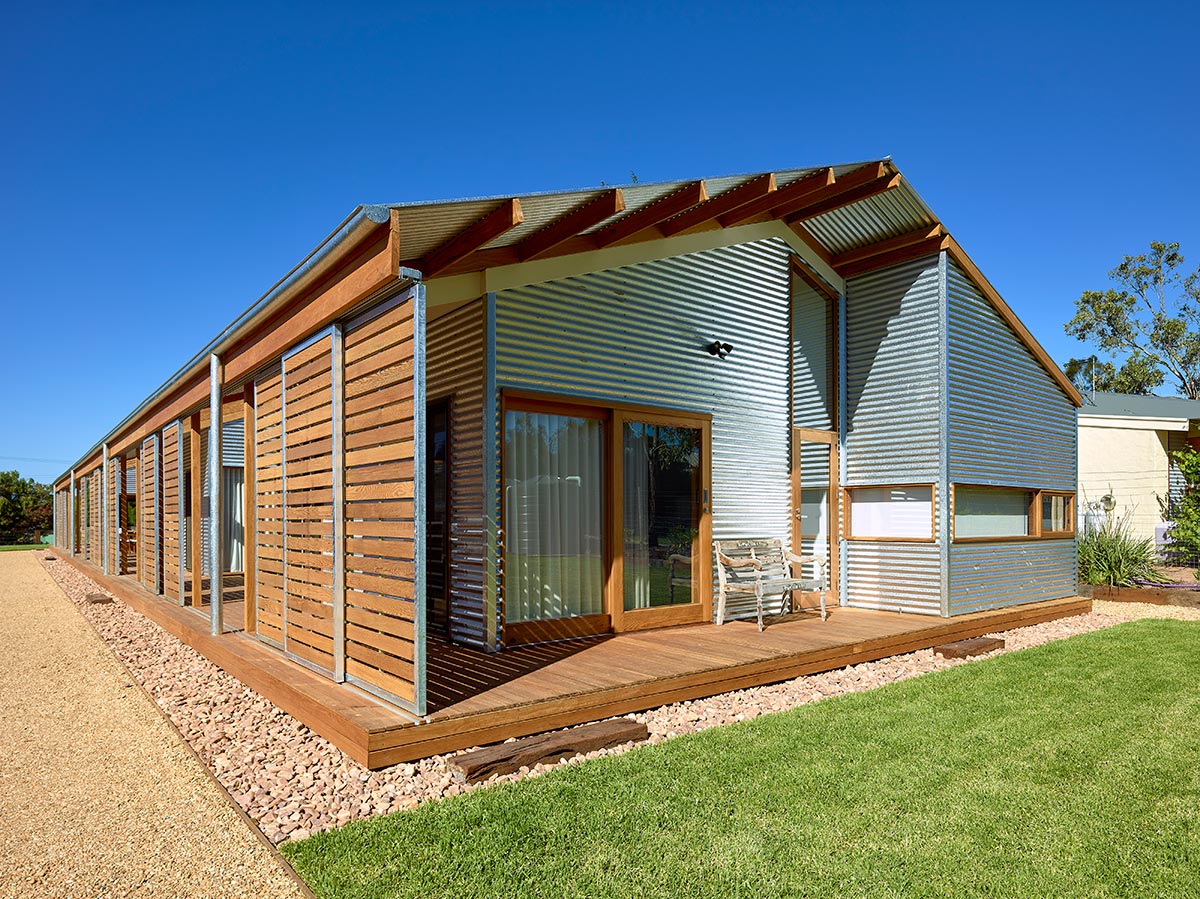 "The building was designed around a series of courtyard spaces that were cut into a simple elongated gable form that follows the length of the site. The courtyards allow northern light into living and sleeping spaces and create a gradual separation between the most public and private parts of the building. These courtyards become communal outdoor rooms." – Mountford Williamson Architecture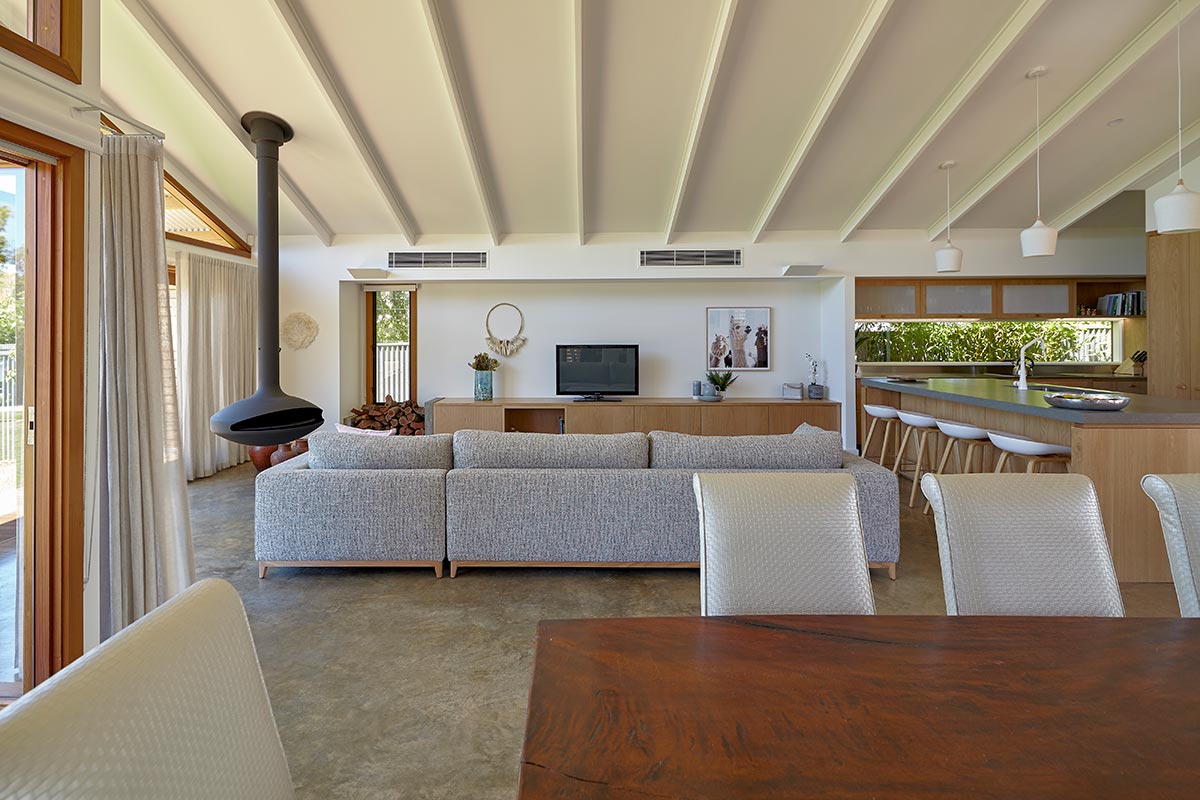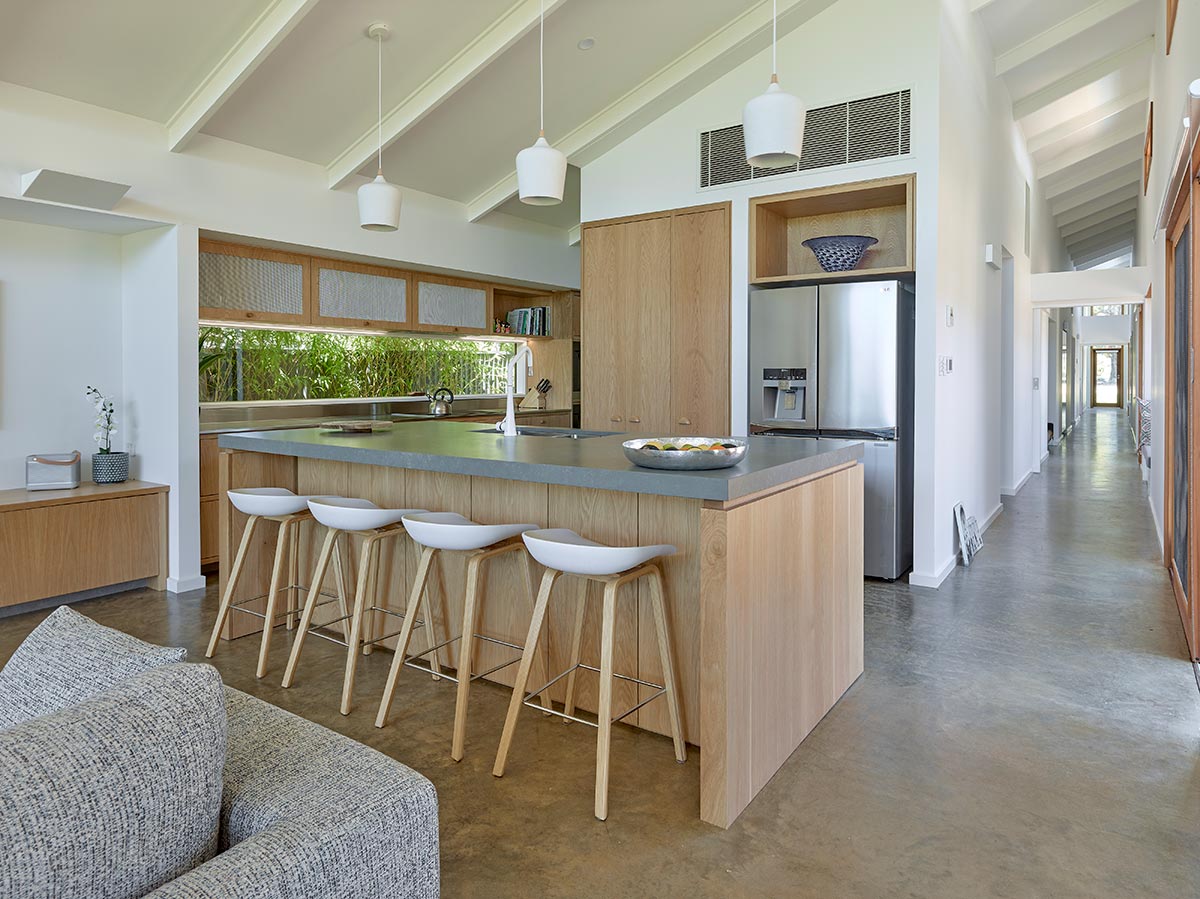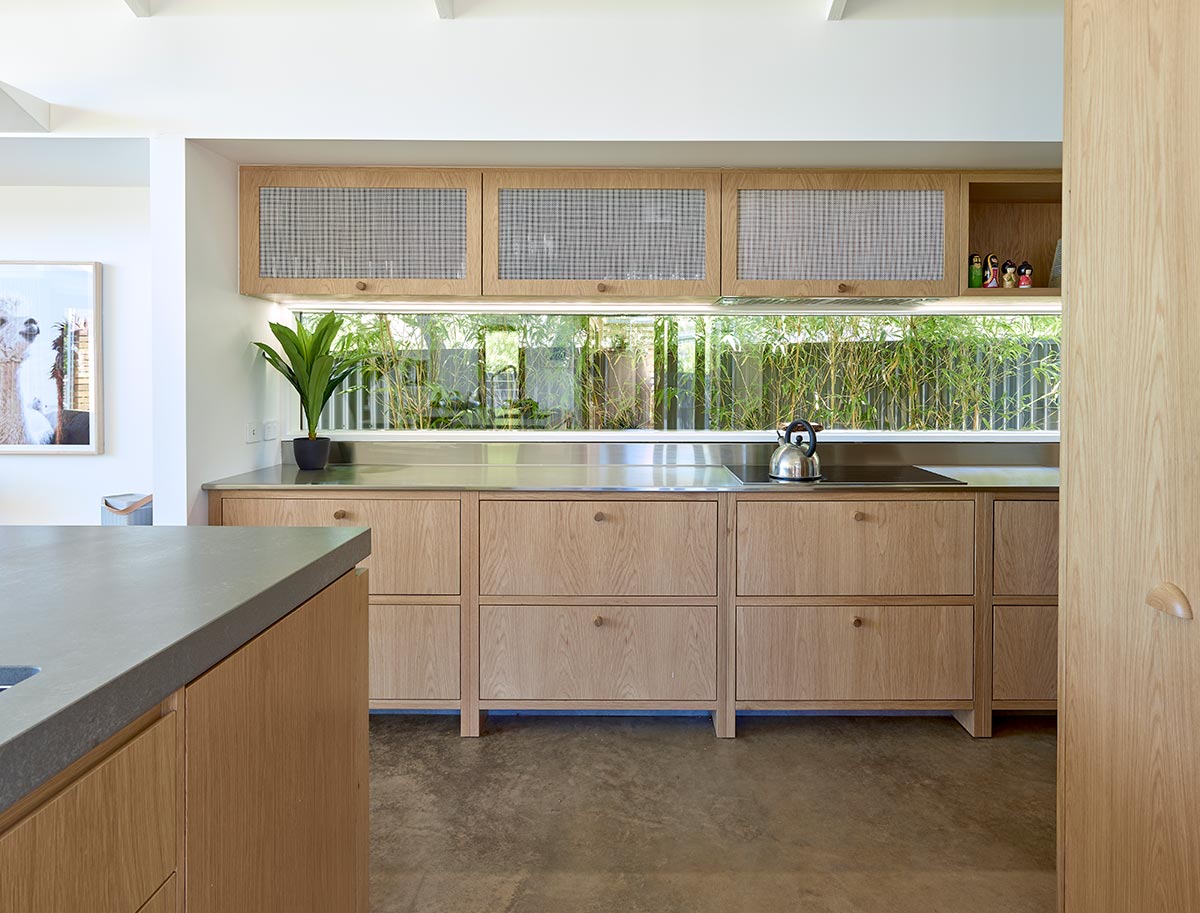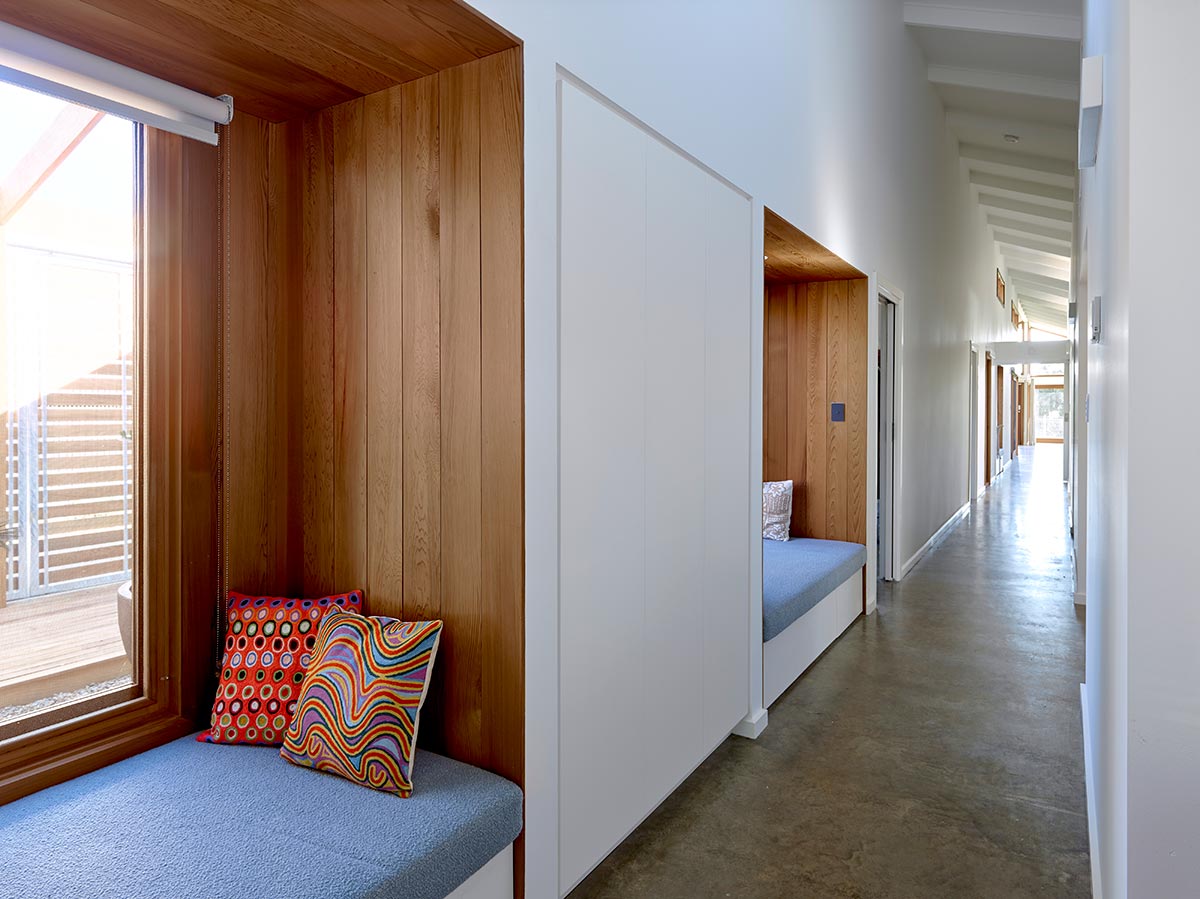 Internally, a subtle colour palette of white, brown, and grey creates a pocket of texture and greenery both internally and externally, complementing the surrounding coastal area. Warm timber finishes provide a sustainable, warm, low maintenance and durable finish that adds to the overall livability.
The clients wanted a beach house that maximises the surrounding views, provide a low maintenance lifestyle and nestle into the coastal environment. The result is a simple and cost-effective home for living in. Similar to the rural sheds seen around the Fleurieu Peninsula, materials such as hardwood, galvanised iron and concrete were utilized for their practicality and robustness. Being on a long narrow block, it's inevitable that it addressed 8 neighbouring properties, which meant there were privacy issues needed to be considered.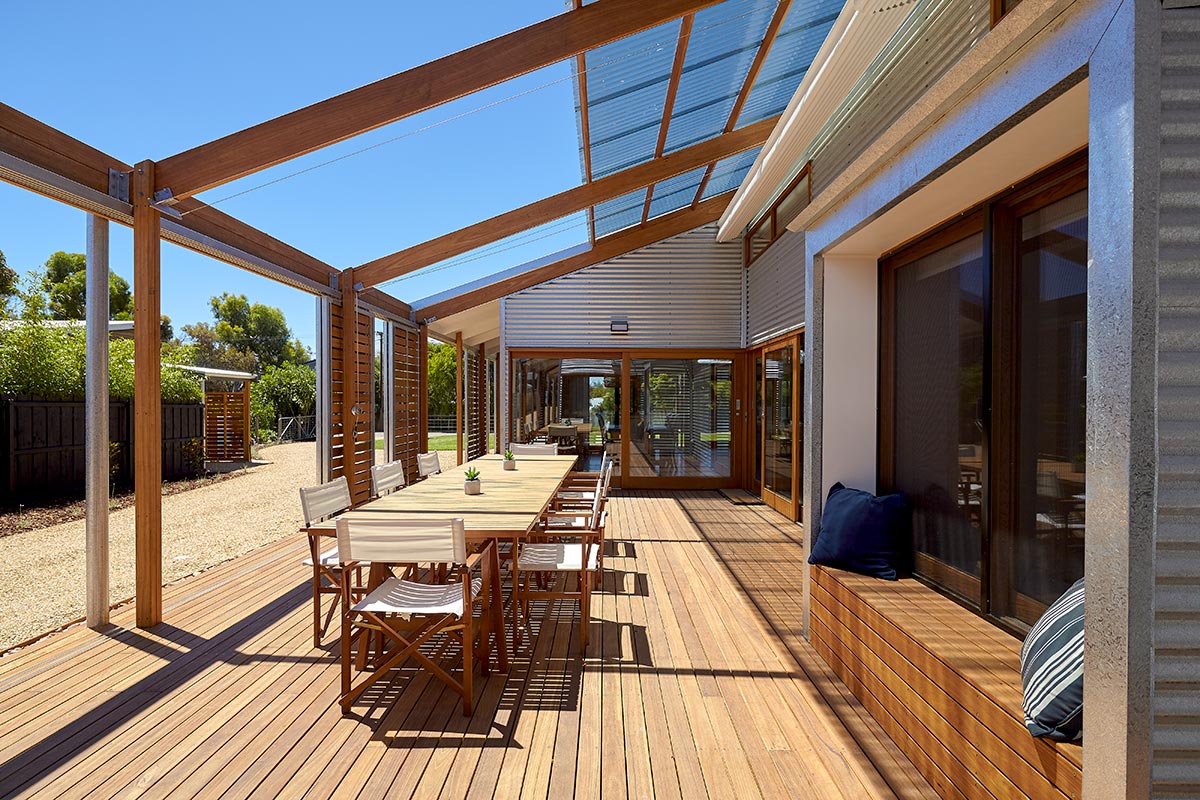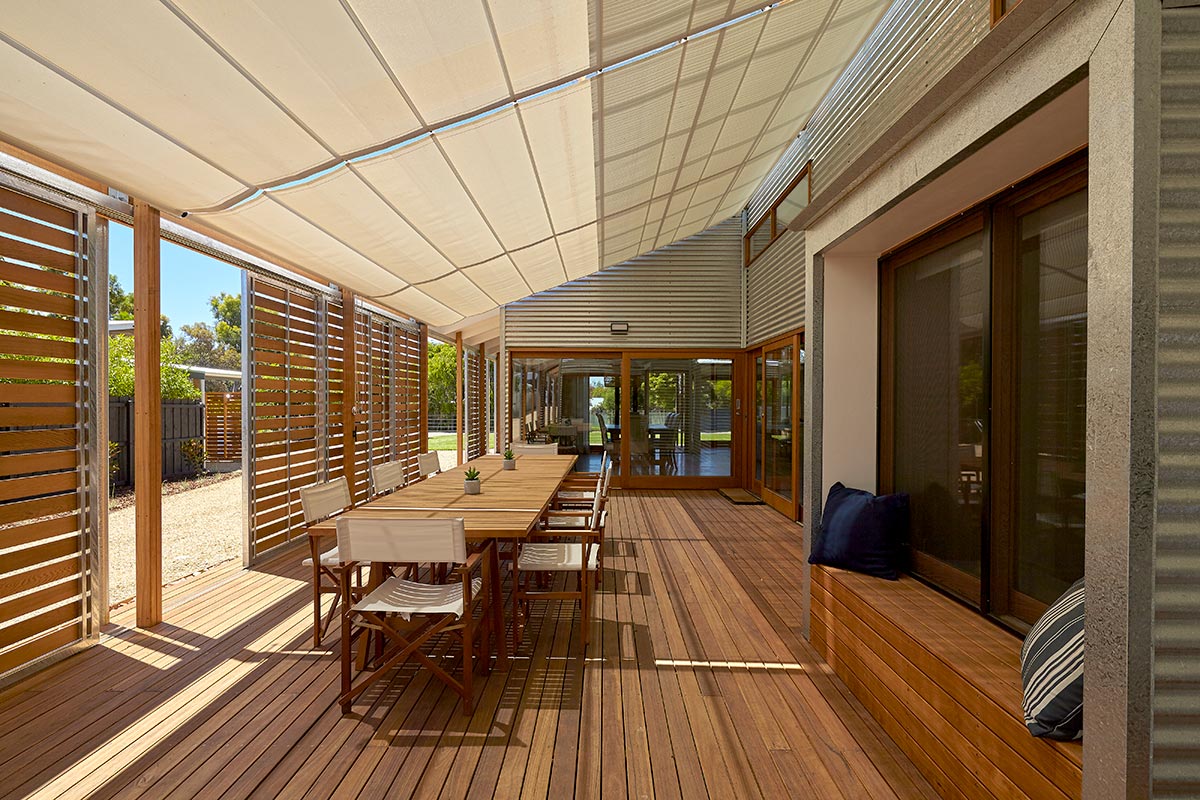 "The less than ideal orientation meant consideration would need to be given to some operable shading along this face for the summer afternoons. Sliding timber shutters, and retractable overhead awnings allow the ability to control the sense of openness to these spaces, as well as fine tuning to the weather conditions and sunlight coming into the spaces. The layers of sliding shutters continue along the entire western edge of the verandah – giving valuable protection from the western sun and also privacy from neighbours." – Mountford Williamson Architecture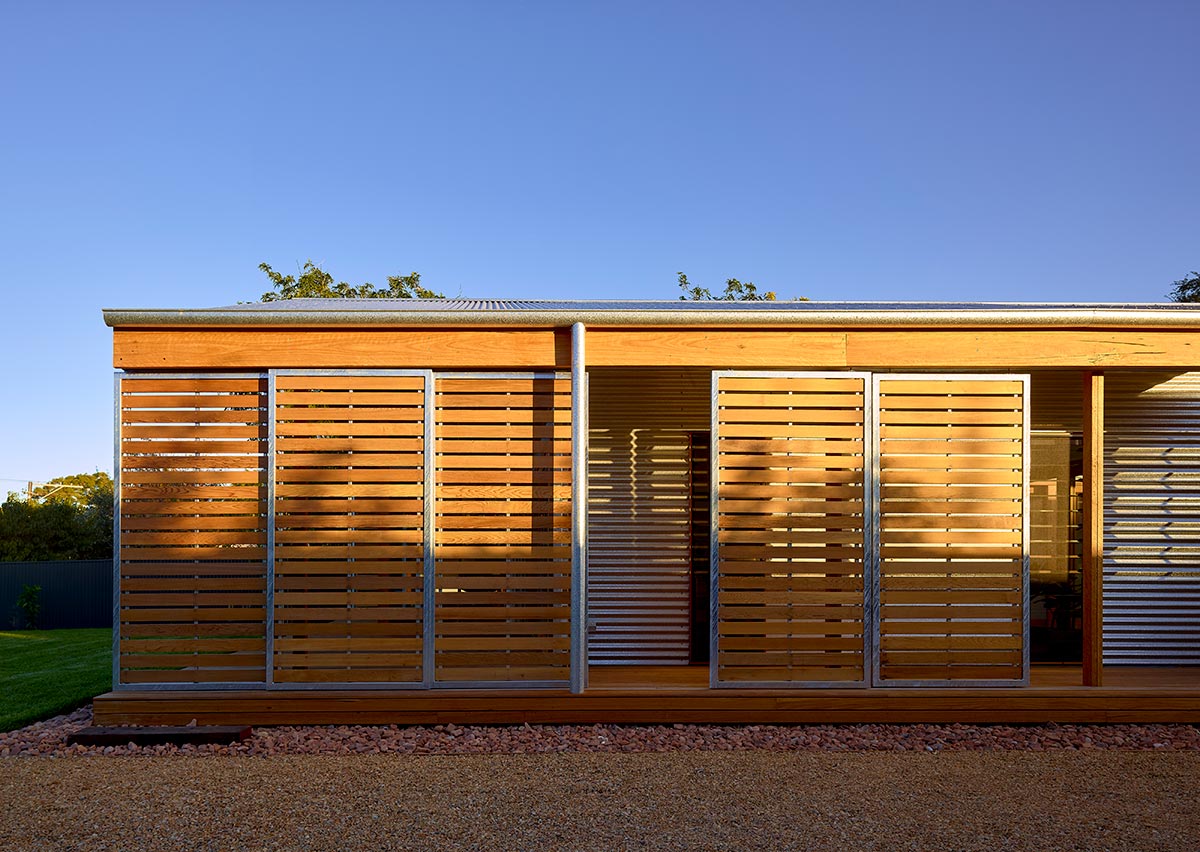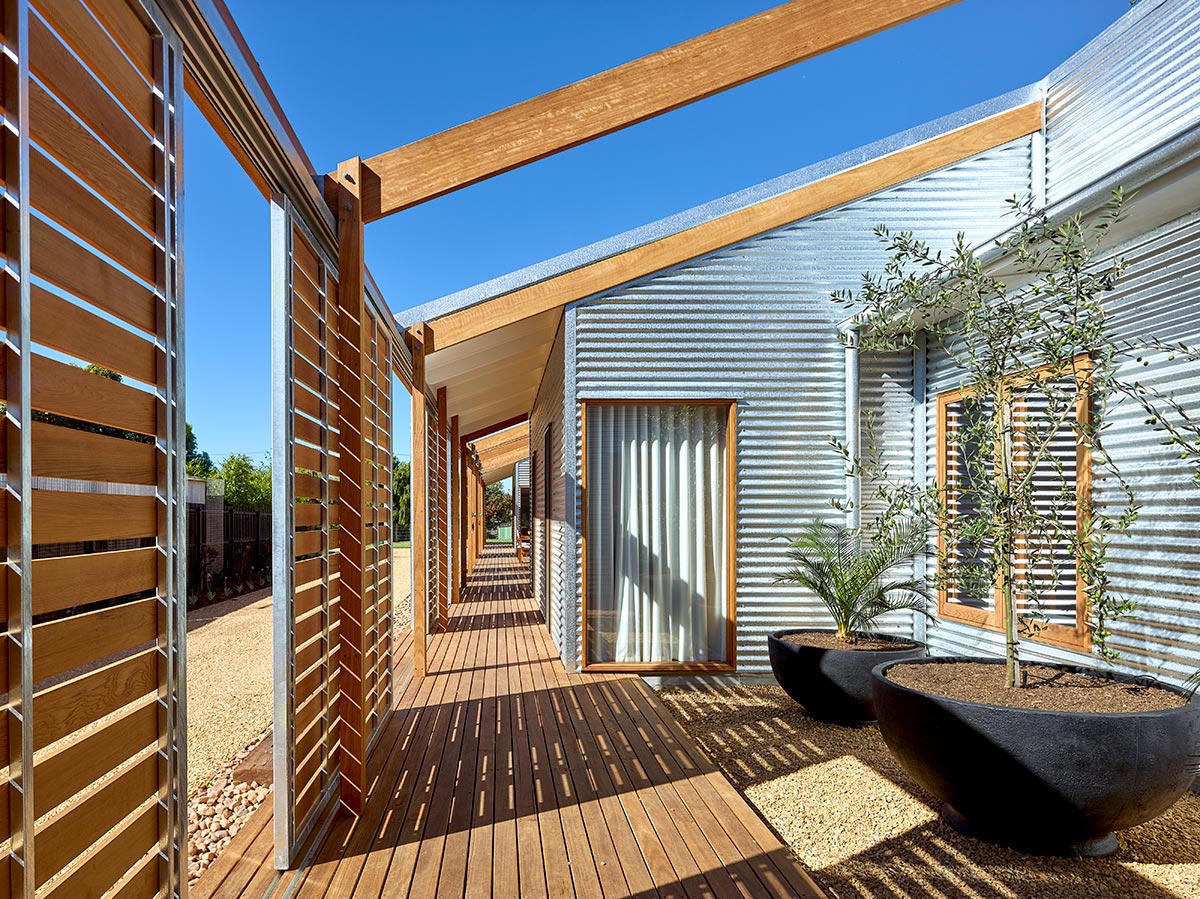 This home embraces coastal elements and lifestyle to create an ultimate beach retreat with family, relaxed lifestyle and entertaining in mind. The overall concept created a strong degree of flow between interior and exterior spaces and allows for a perfect blend of obscurity from the outside and a homely, modern feel on the inside. Hats off to the team for creating an awesome beach 'home base' for the family!
House Project: Port Willunga House
Architect: Mountford Williamson Architecture
Location: Port Willunga, Australia
Type: New Build
Photographer: Phillip Handforth