An older style terrace home has been transformed into a modern, context-sensitive house for a family in Melbourne. Dubbed as Pool House, this renovated contemporary home designed by Zen Architects aims to provide a multi-generational abode for the clients while offering a uniquely contemporary way of approaching life in the inner-city. Shall we go inside?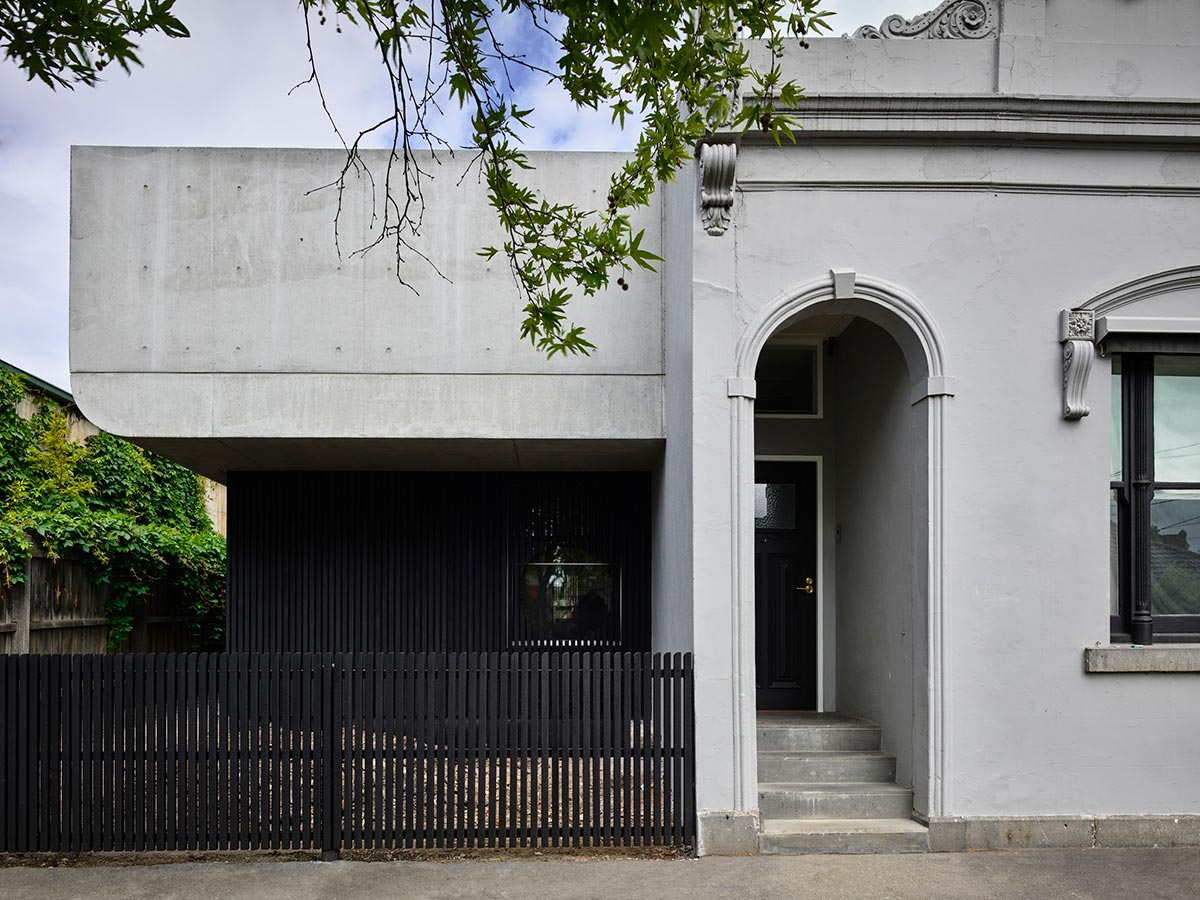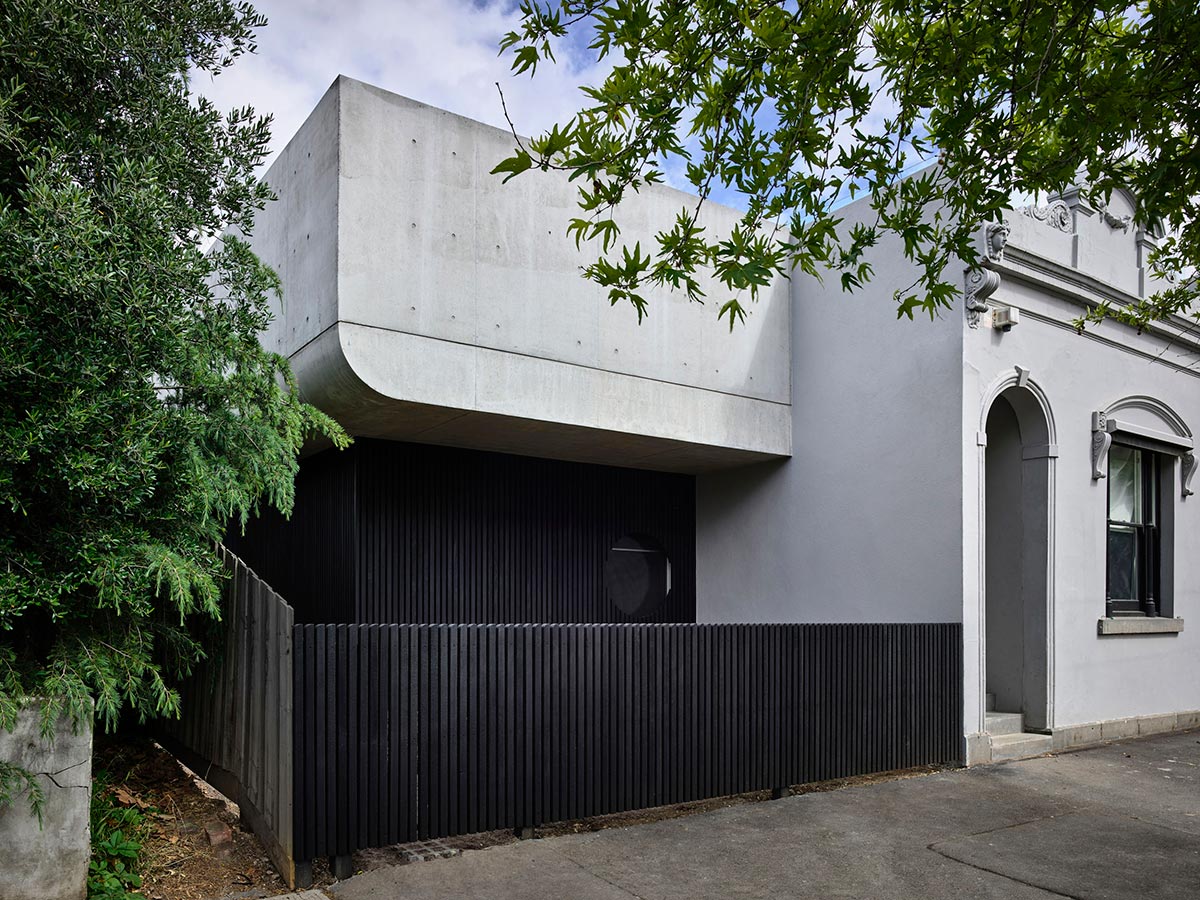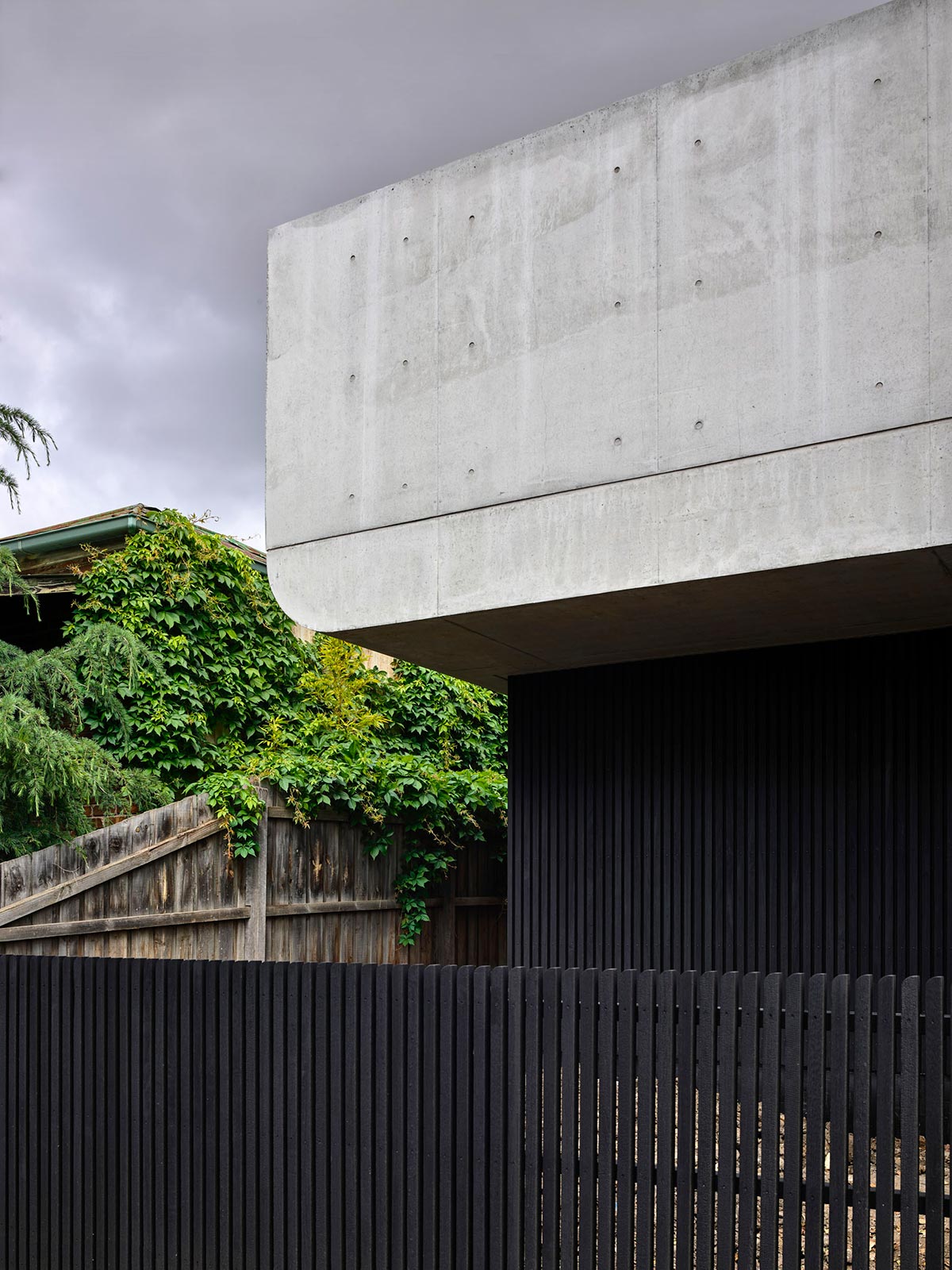 From the outside, the design of the renovated structure did not stand out obnoxiously amongst its more traditional neighbours. The contemporary design fused well all within the context of a Victorian heritage streetscape, ensuring compatibility which allowed the house to sit comfortably through the sensitive use of scale and detail.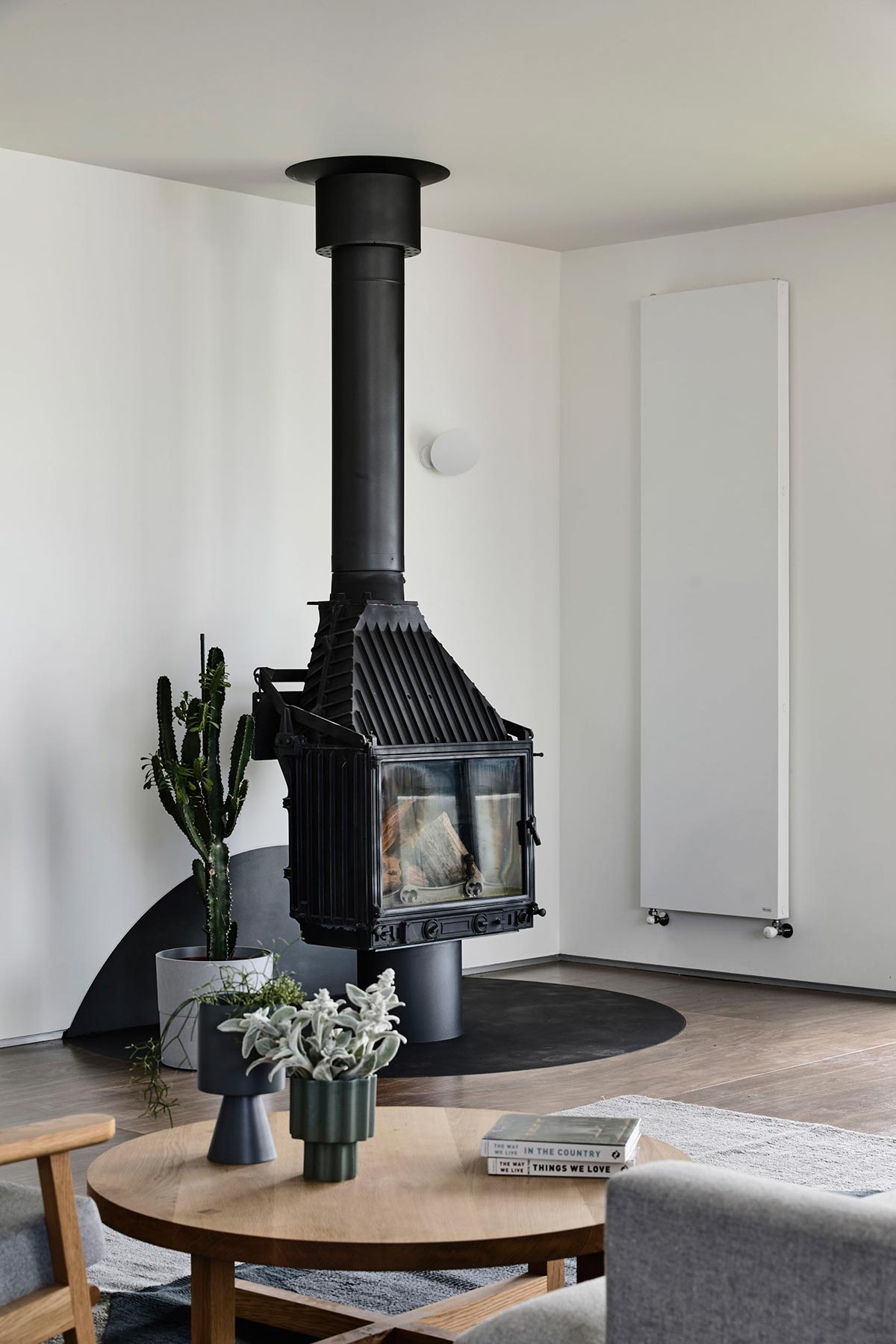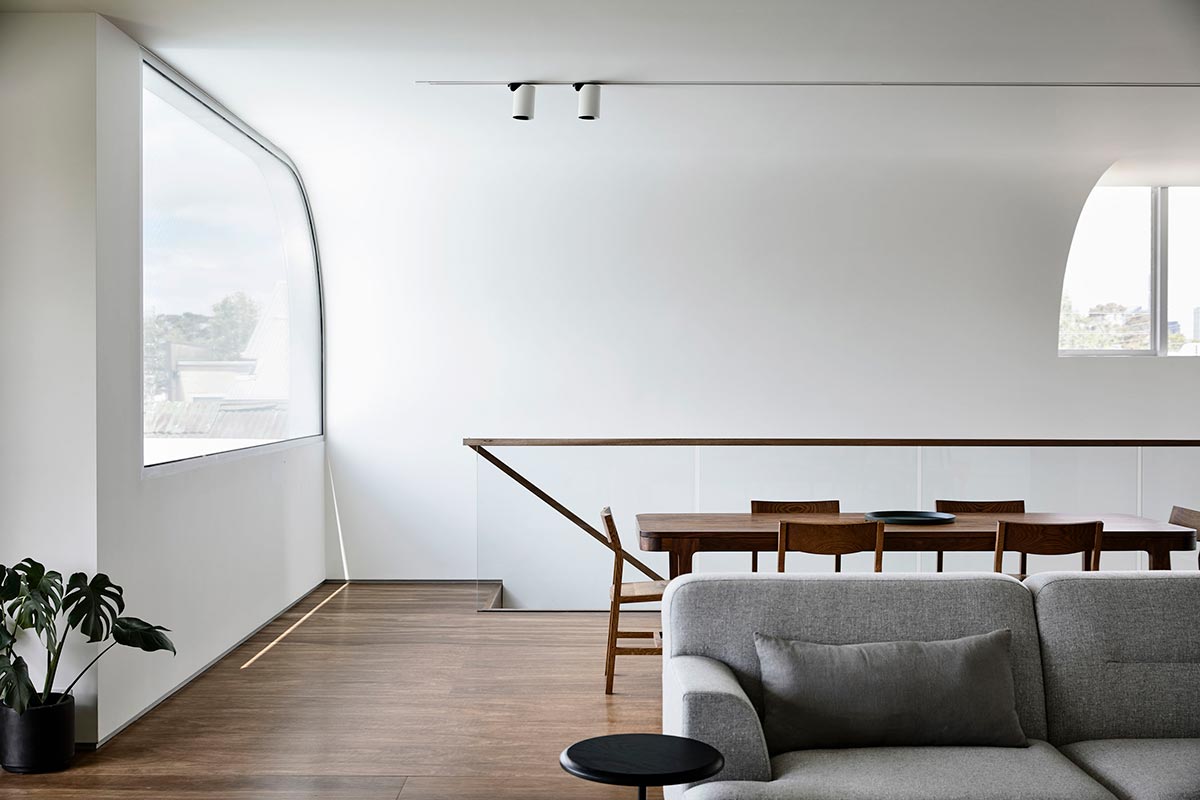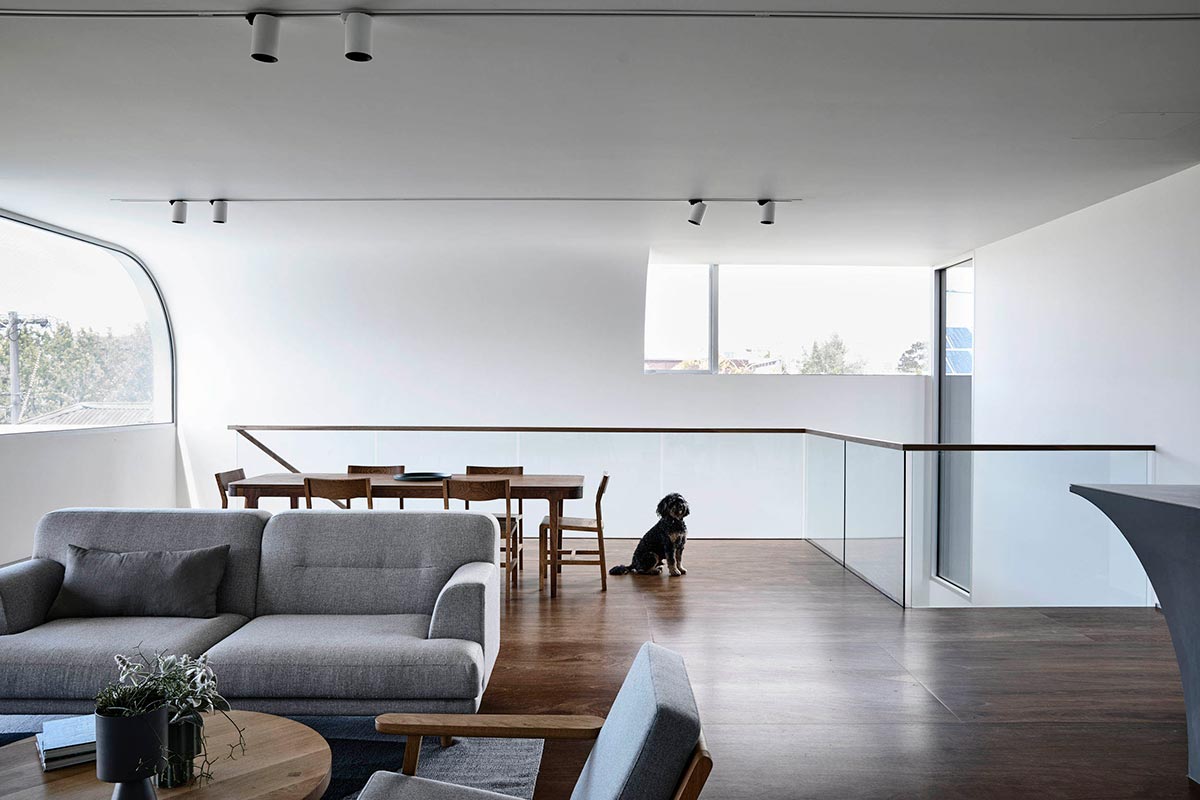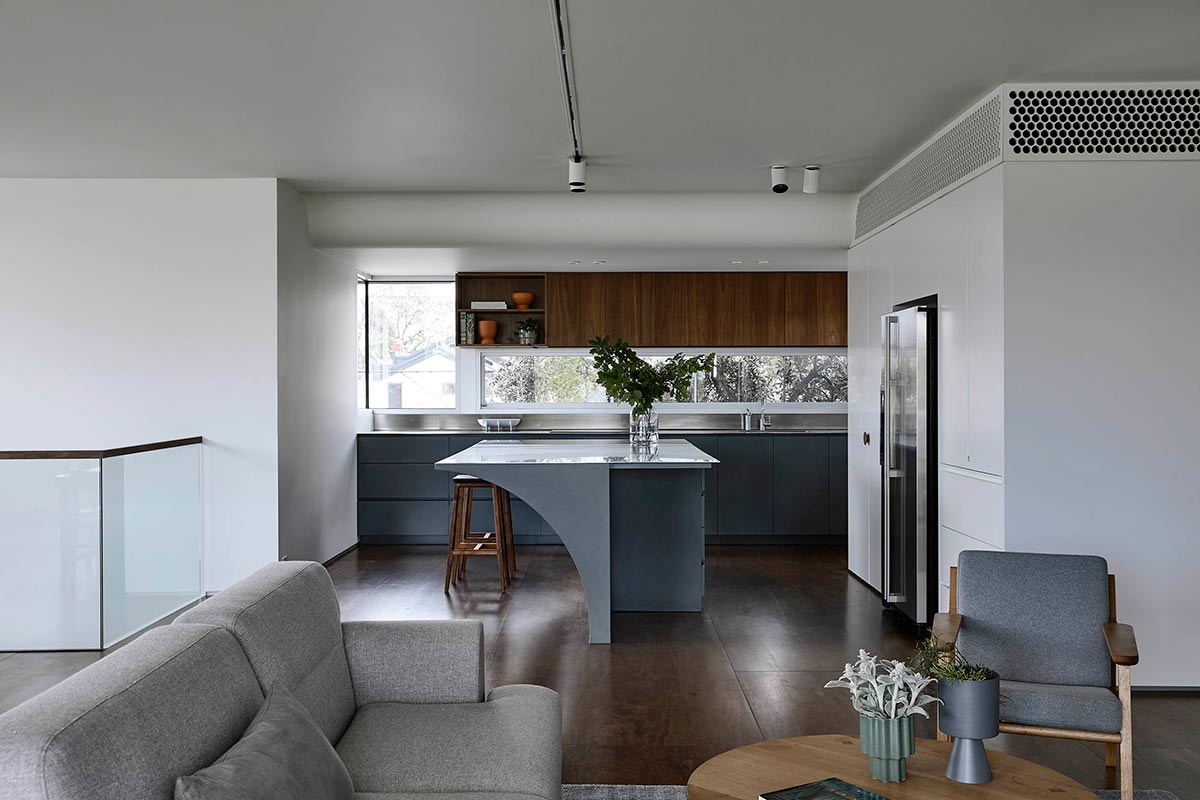 "The priority was to bring as much light as possible into living spaces while also connecting to year-round, usable outdoor space. To achieve this, the generous, open plan living area was elevated to the first floor, allowing the client to gain access to incredible views, natural light and cooling breezes in the warmer months." – Zen Architects
The team were engaged to design a cosy and homely abode with emphasis on taking advantage of the views and sun while preserving the original parts of the house. The open plan living areas at the first floor allows for a strong relationship to the outdoors, keeping the spaces comfortable with cooling breezes during warmer months. A rooftop swimming pool allows access to views of the city, with the cast concrete base serving as the outline of the new addition.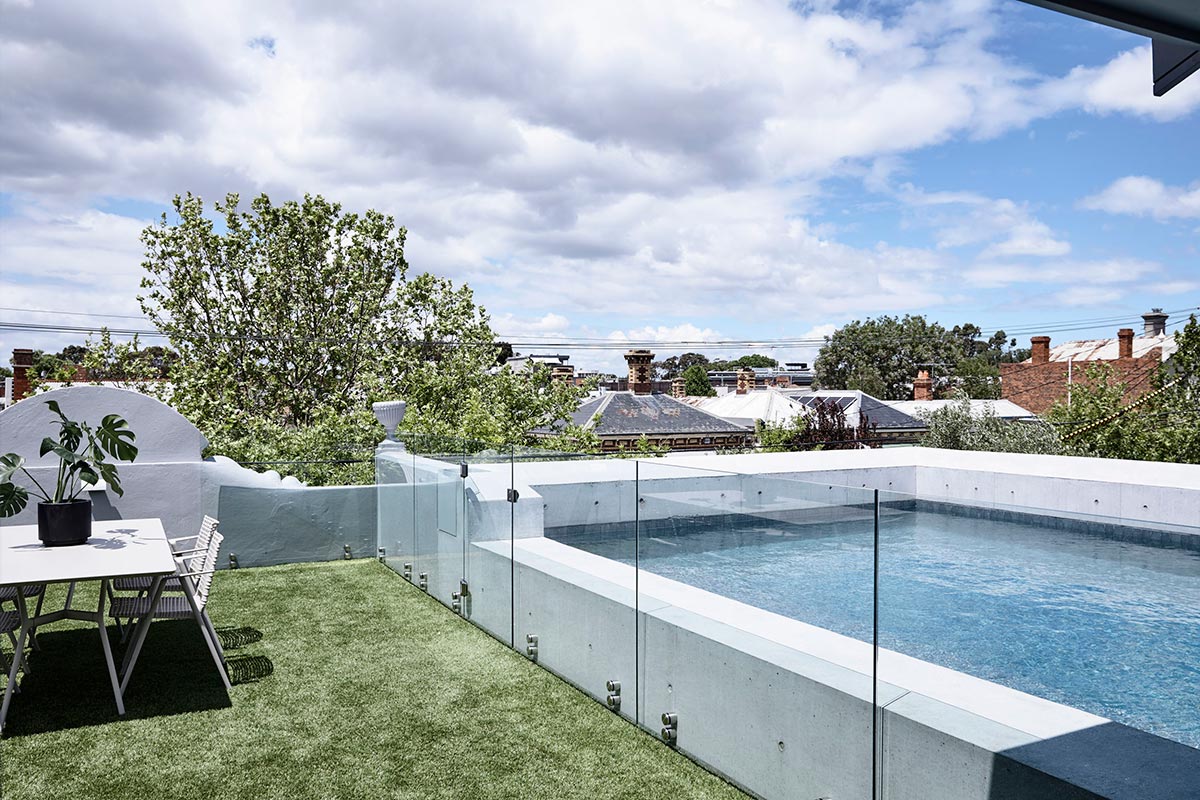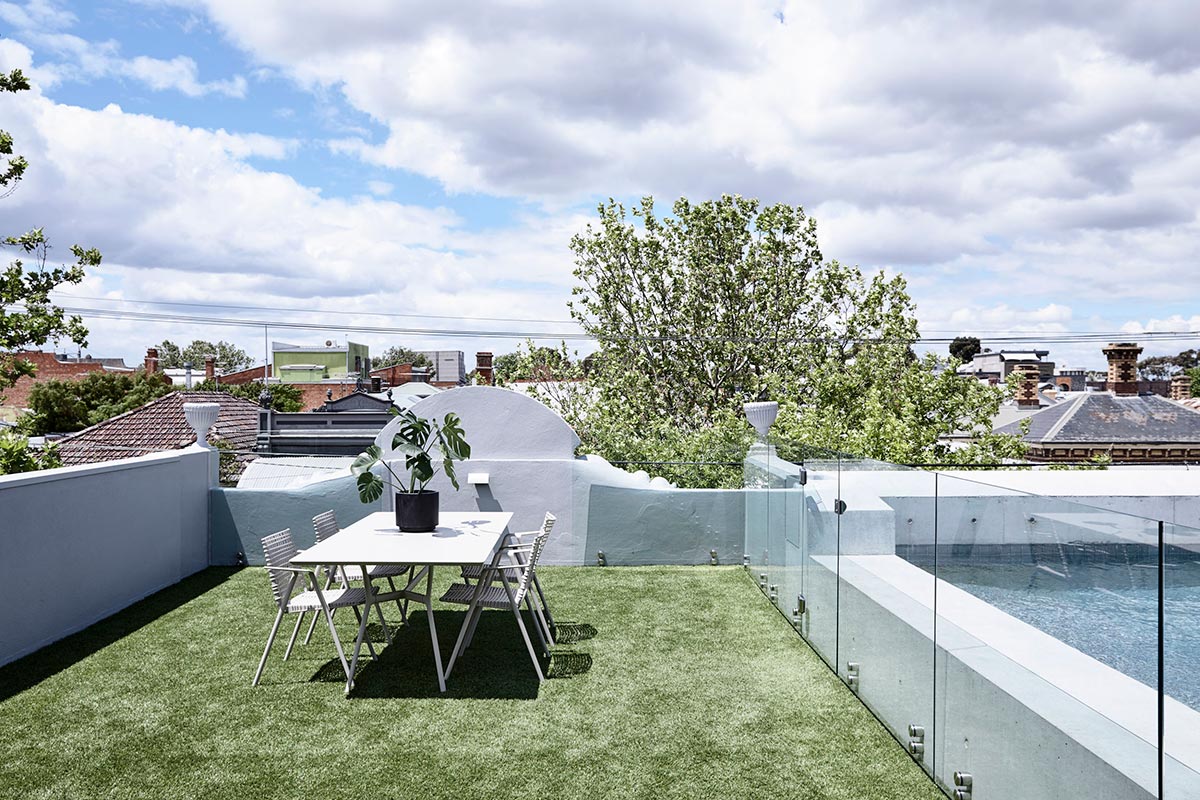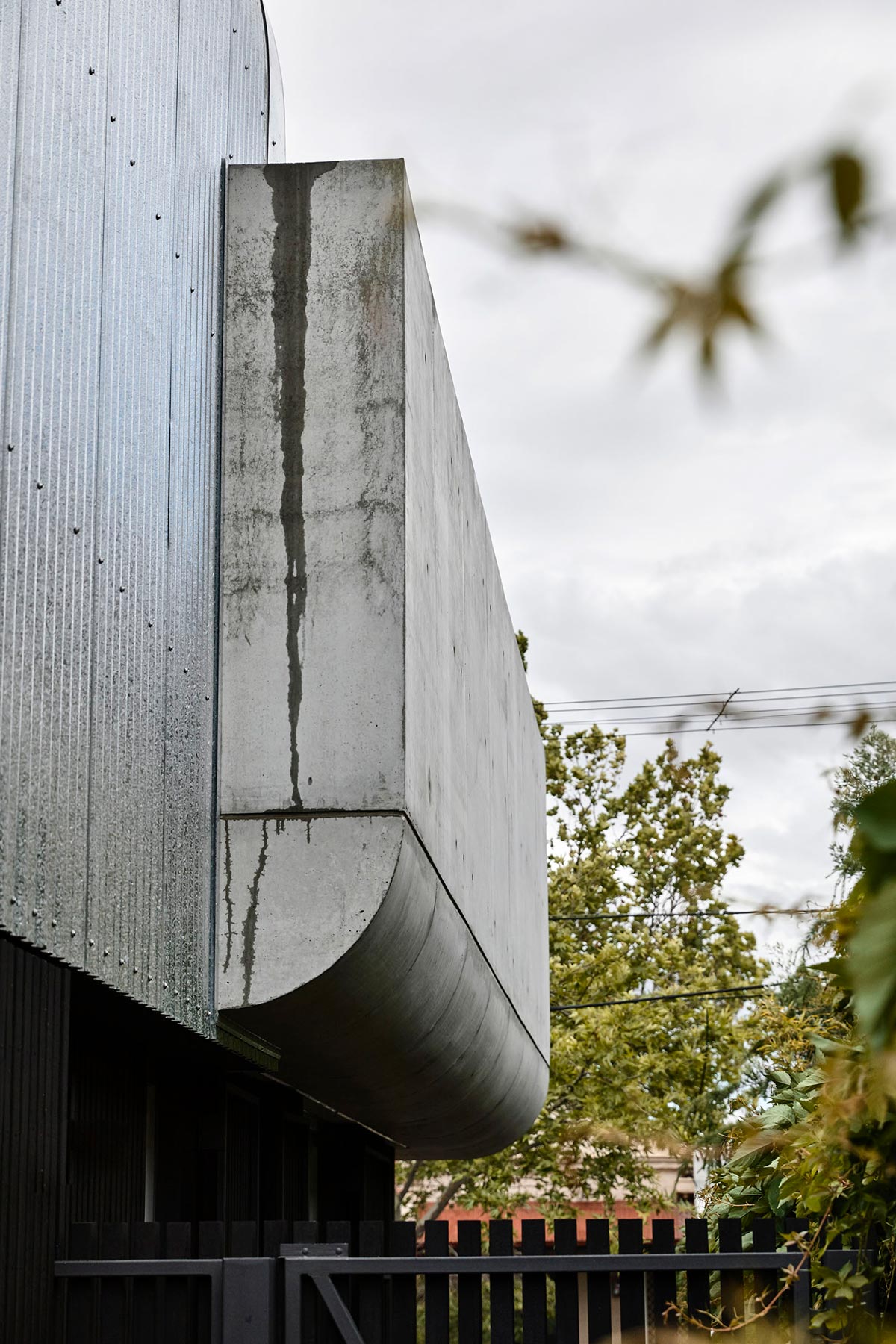 "The swimming pool was located adjacent to an existing first floor terrace area that was previously under-utilised, bathing it in light and seamlessly connecting it to the living area. Bedrooms were positioned on the ground level to enhance thermal stability and privacy while the double car space was positioned off the rear laneway, adjacent to a new internal entry lobby." – Zen Architects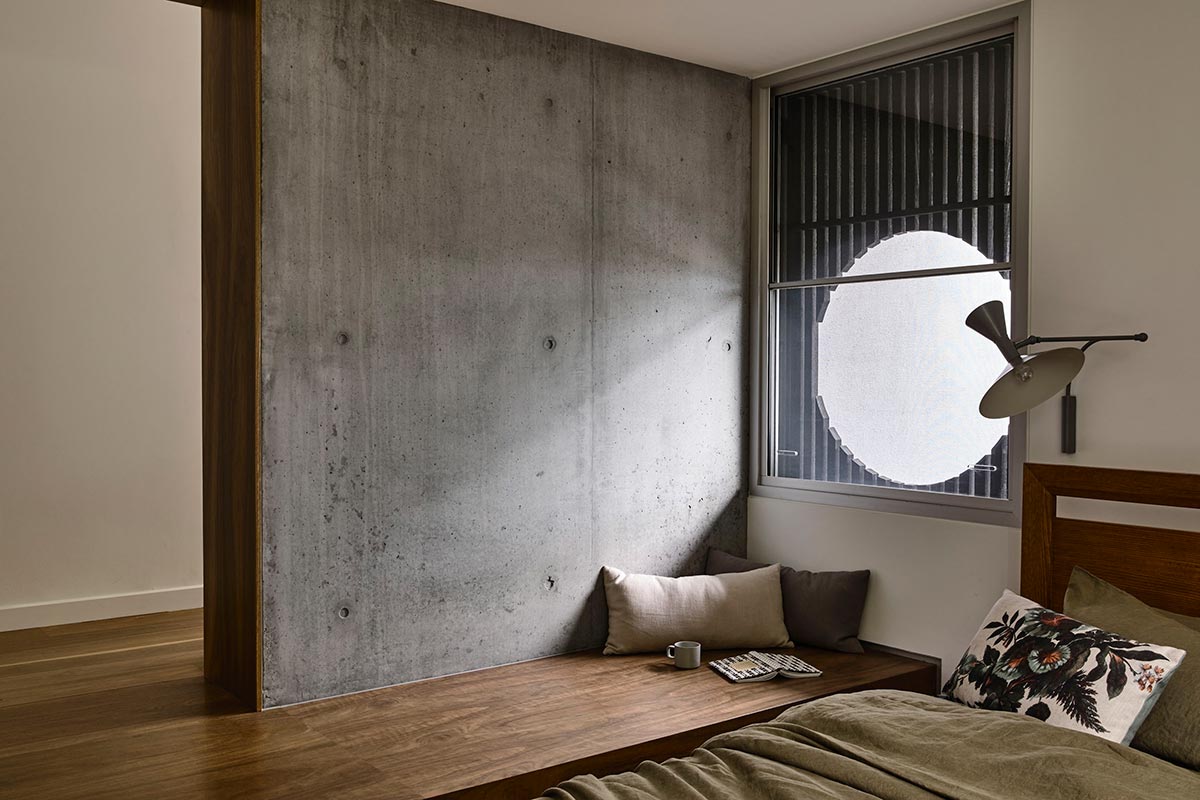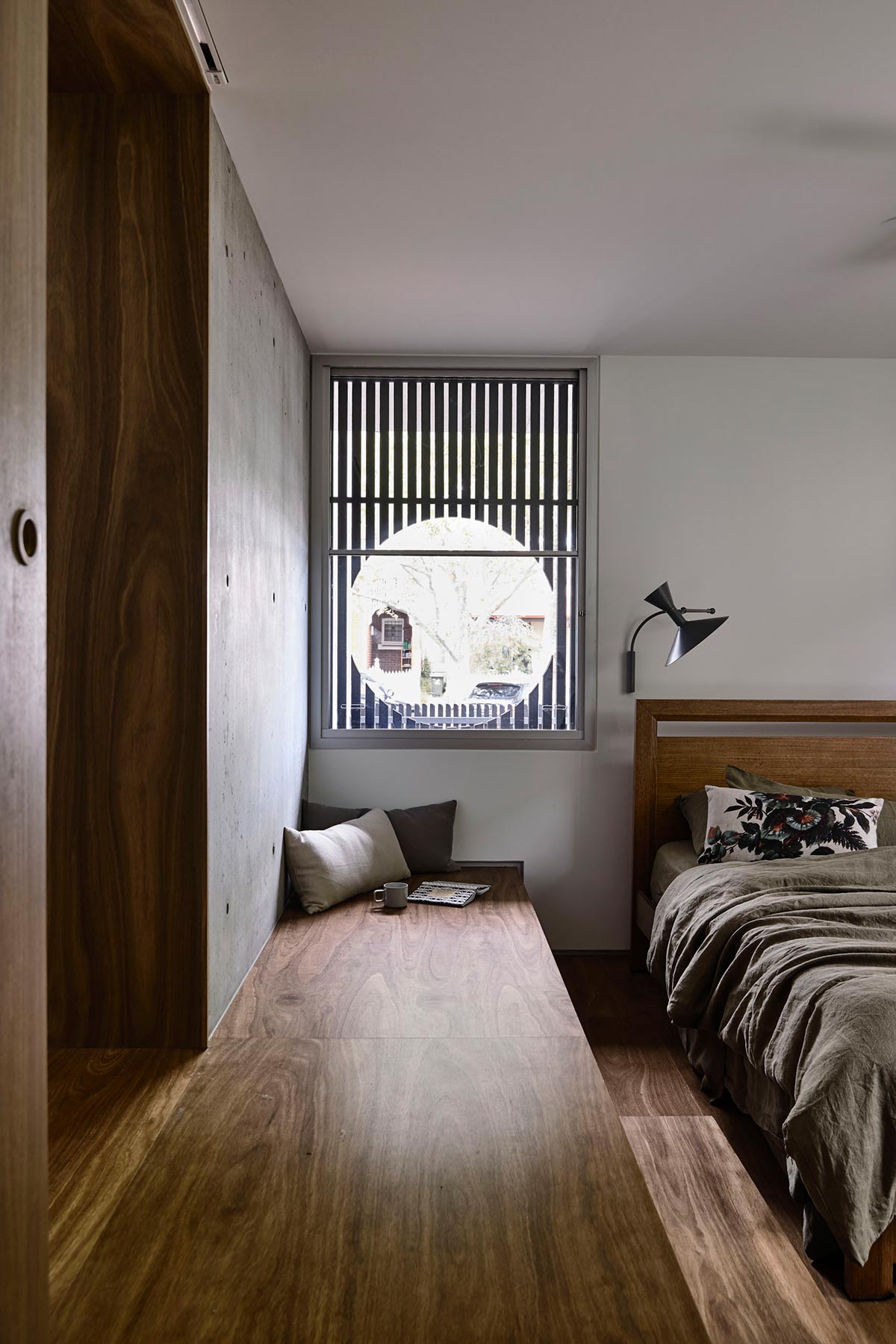 The Pool House by Zen Architects is a new contemporary abode redesigned for multigenerational living while keeping the forms and details of the original Victorian terrace.
House Project: Pool House
Architect: Zen Architects
Location: Melbourne, Australia
Type: Renovation
Builder: Basis Builders
Photography: Derek Swalwell