The alteration and addition made to Elgin by Bryant Alsop Architects, a Melbourne based architectural practice which specialises in both residential and commercial projects were led by the Edwardian character of the original house as it was essential that the new addition carried through the same sophistication. Located in Melbourne, the client's request was to develop a family home that not only reflects their life in Australia, but also reminds them of their time spent living in the UK. The brief was to create an open-plan home that flowed but retained the prominent living spaces of their older home.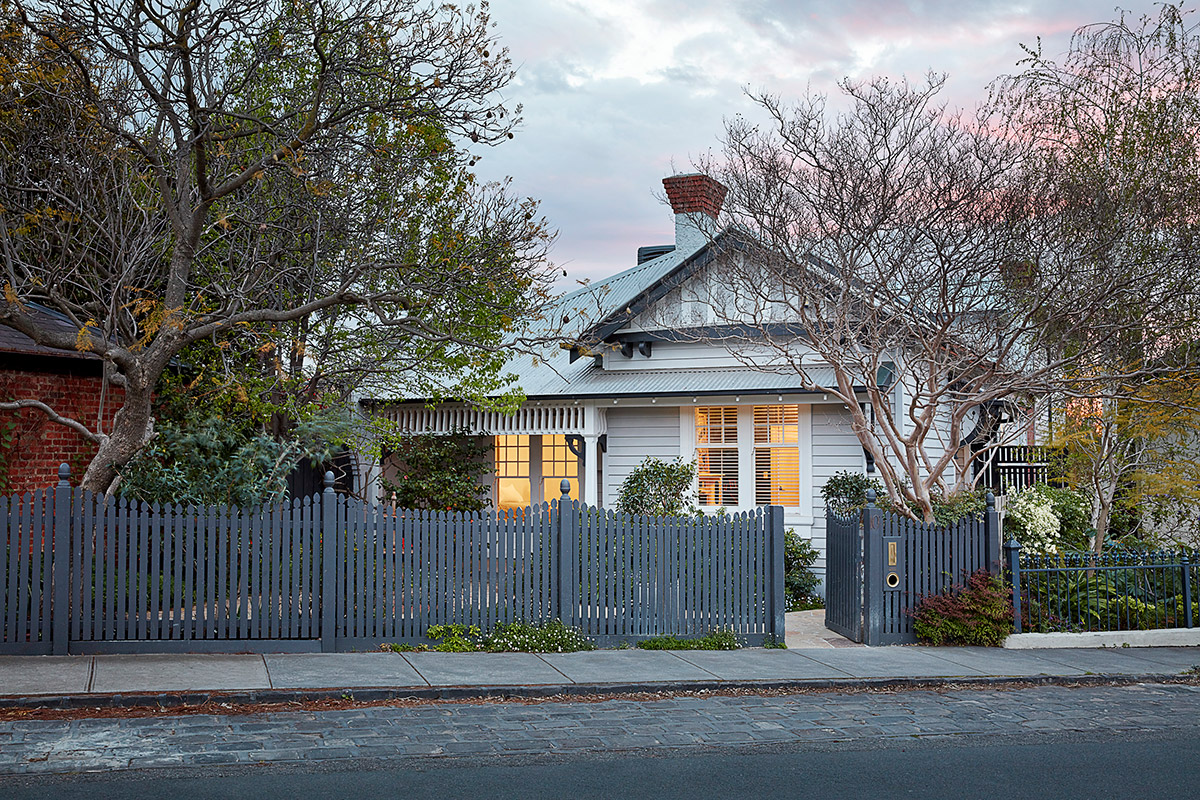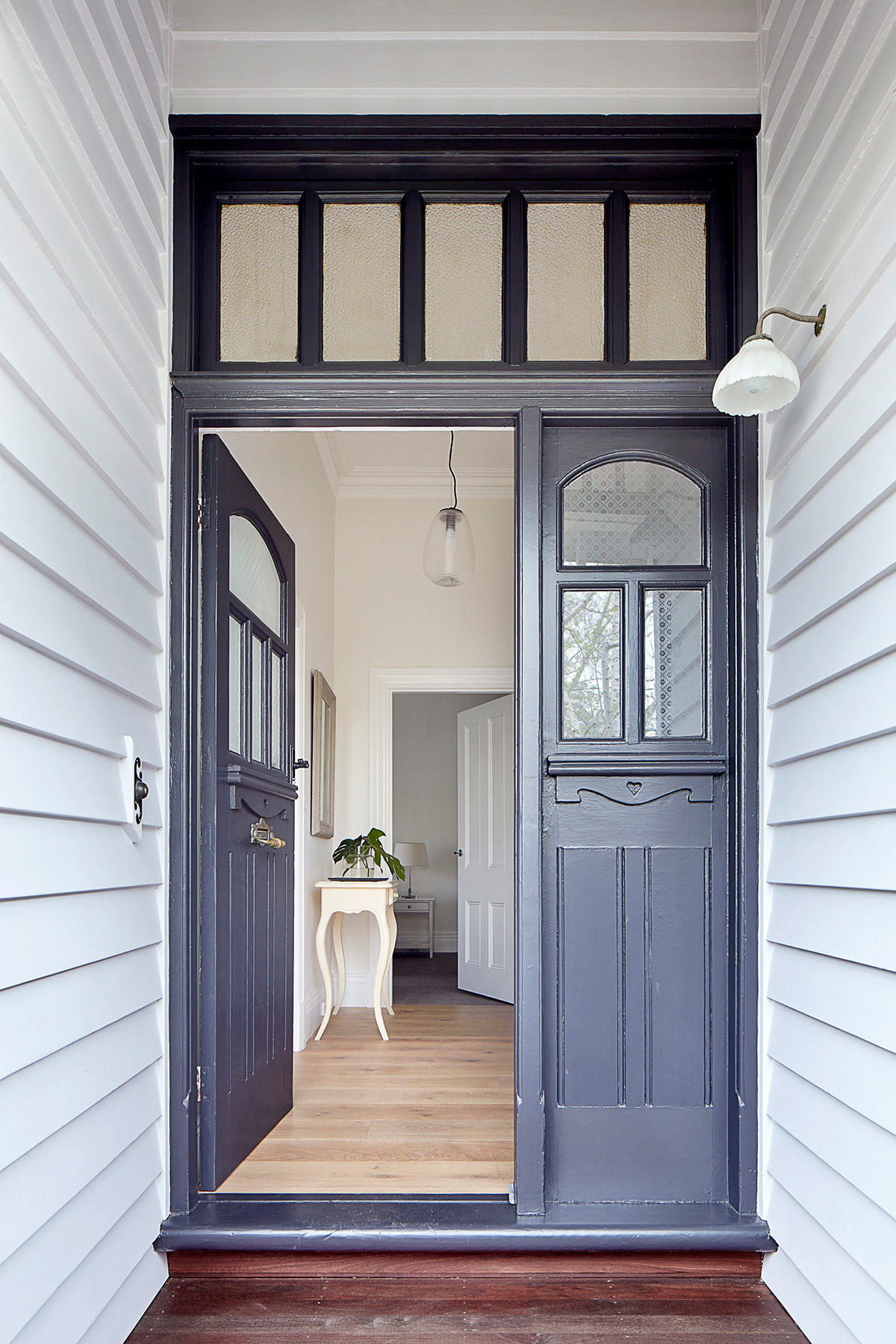 "Our projects endeavour to continue the existing character of the heritage building through the use of materials, in this case, timber detailing, principal roof forms and overall proportion. With a Heritage Overlay on the site, Council required the addition to be recessive from the street, and the Owners were keen that the new works sat sympathetically with the old house. Internally, subtle panelling to the cabinetry and ceilings, the proportion of windows and doors, and a distinction between old and new help to both enhance the character of the old and provide a relaxed, comfortable fit for the new addition. " – Sarah Bryant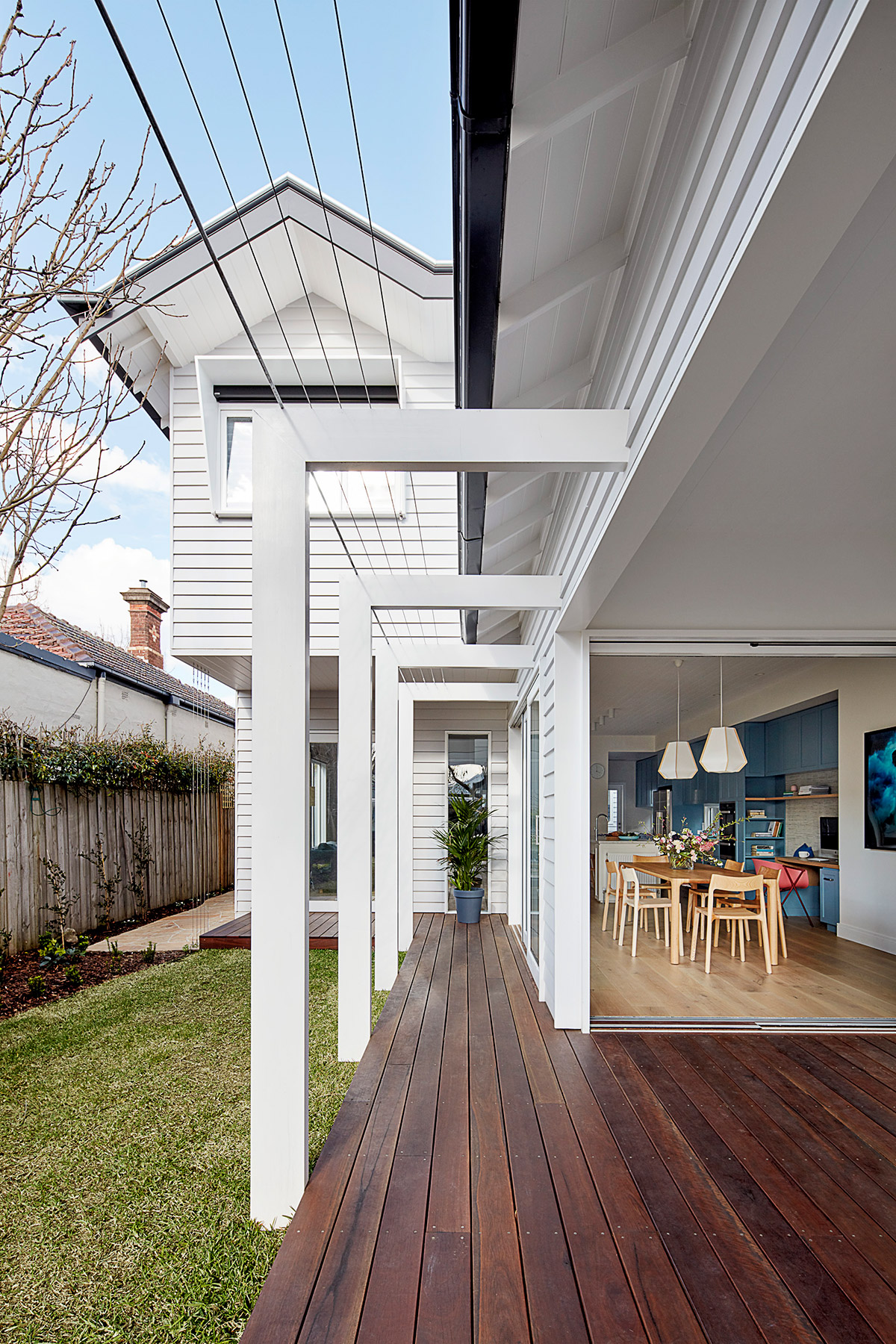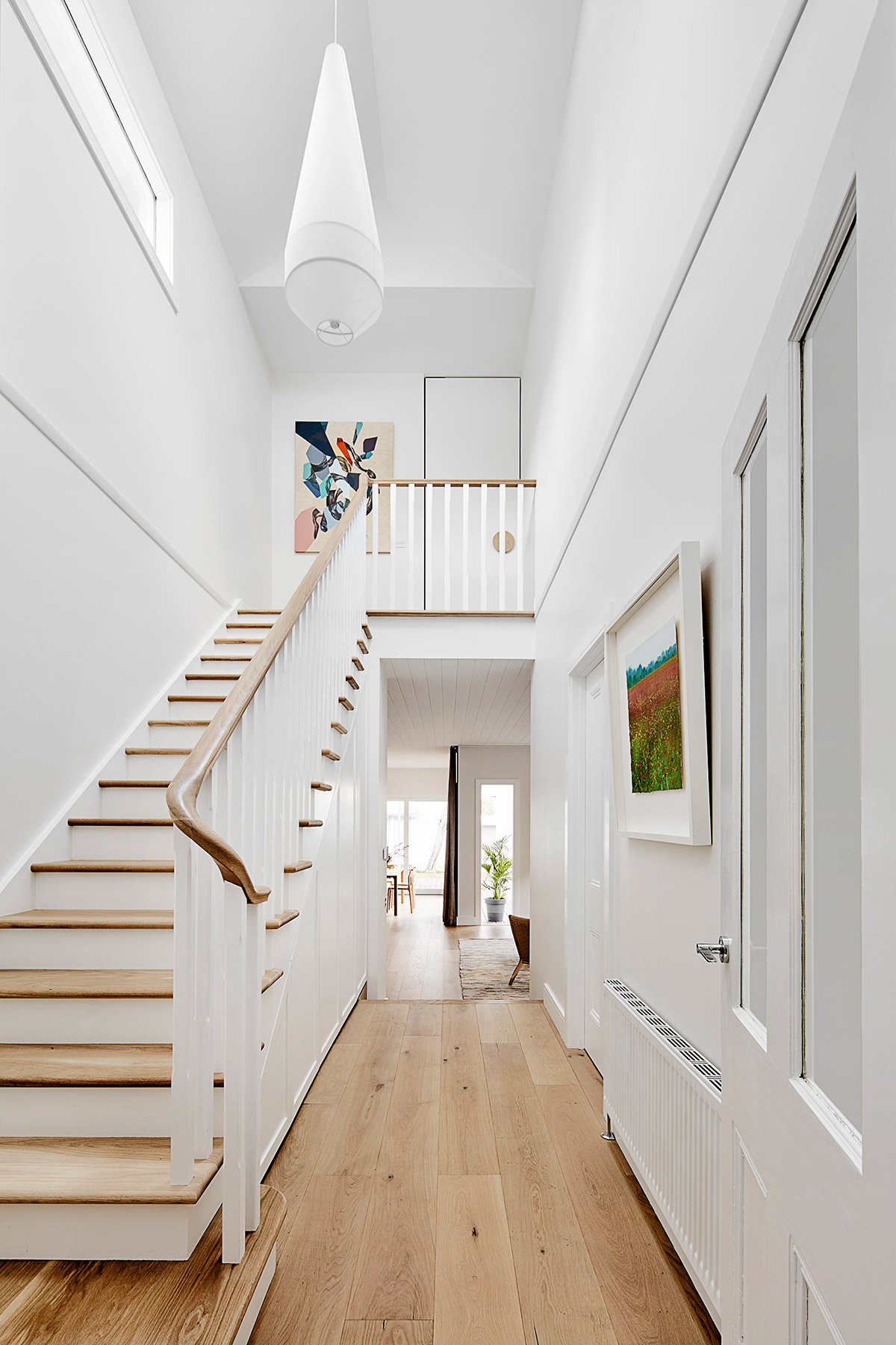 Structural walls and rooflines were maintained from the existing house, while other house features were re-worked and redesigned to conform to the client's requests. The stairs that separate the new addition from the existing home were planted in a central double height space. This allowed abundant light to flow in gracefully into the otherwise centralised and dark area of the plan.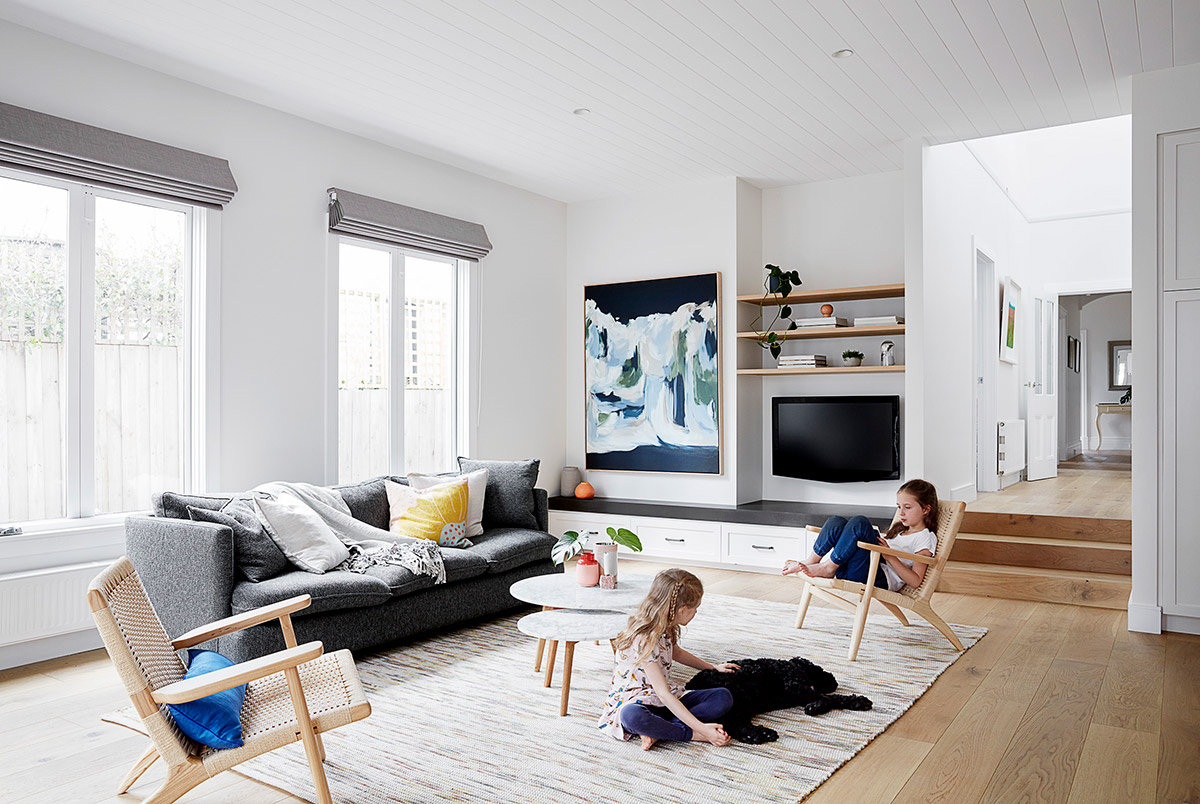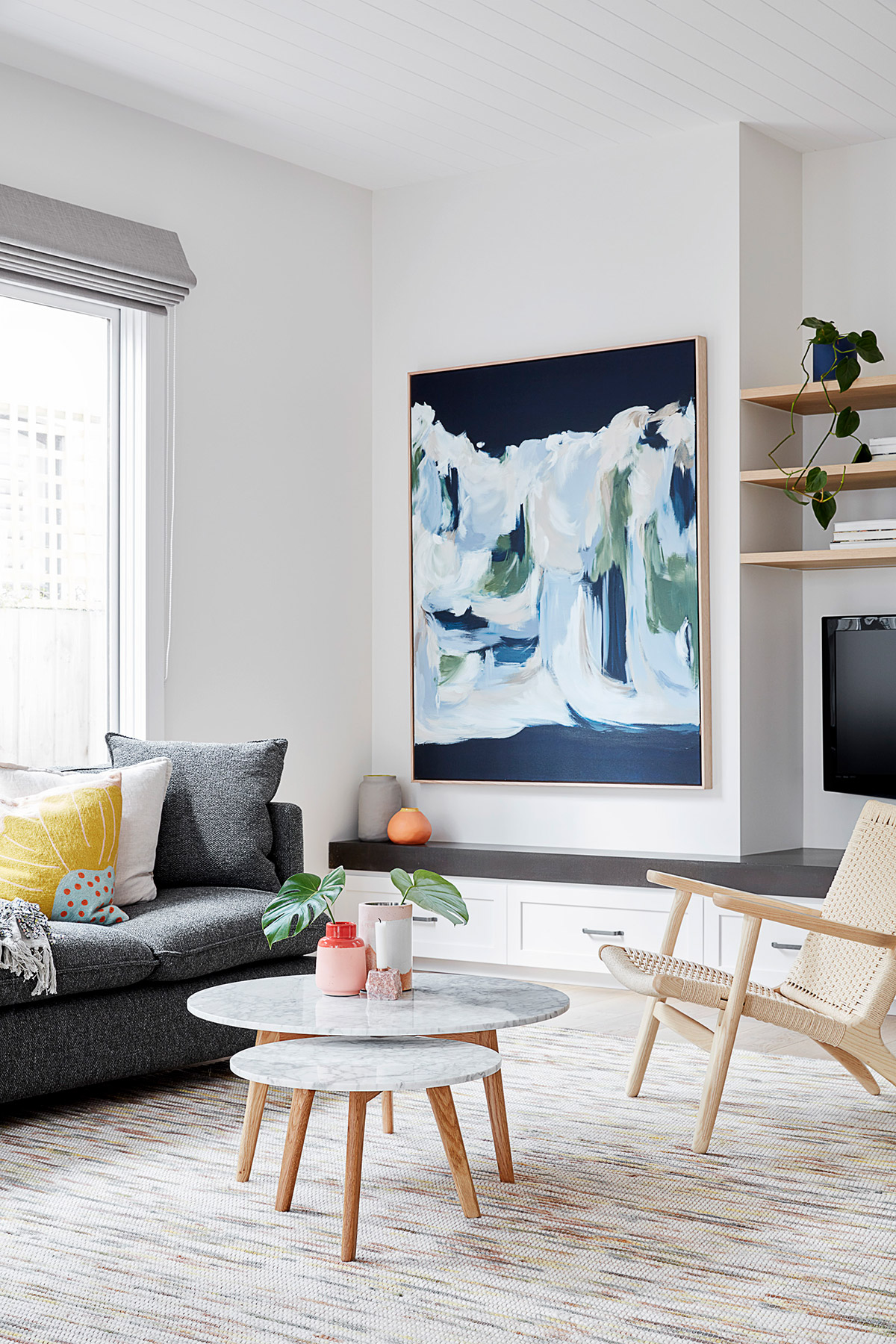 Built-in cabinetry and similar incorporated storage spaces were added by utilising areas under the stairs, in the roof space, and generously throughout the floor plan. This was a noteworthy update from the older house where these kinds of features were non-existent.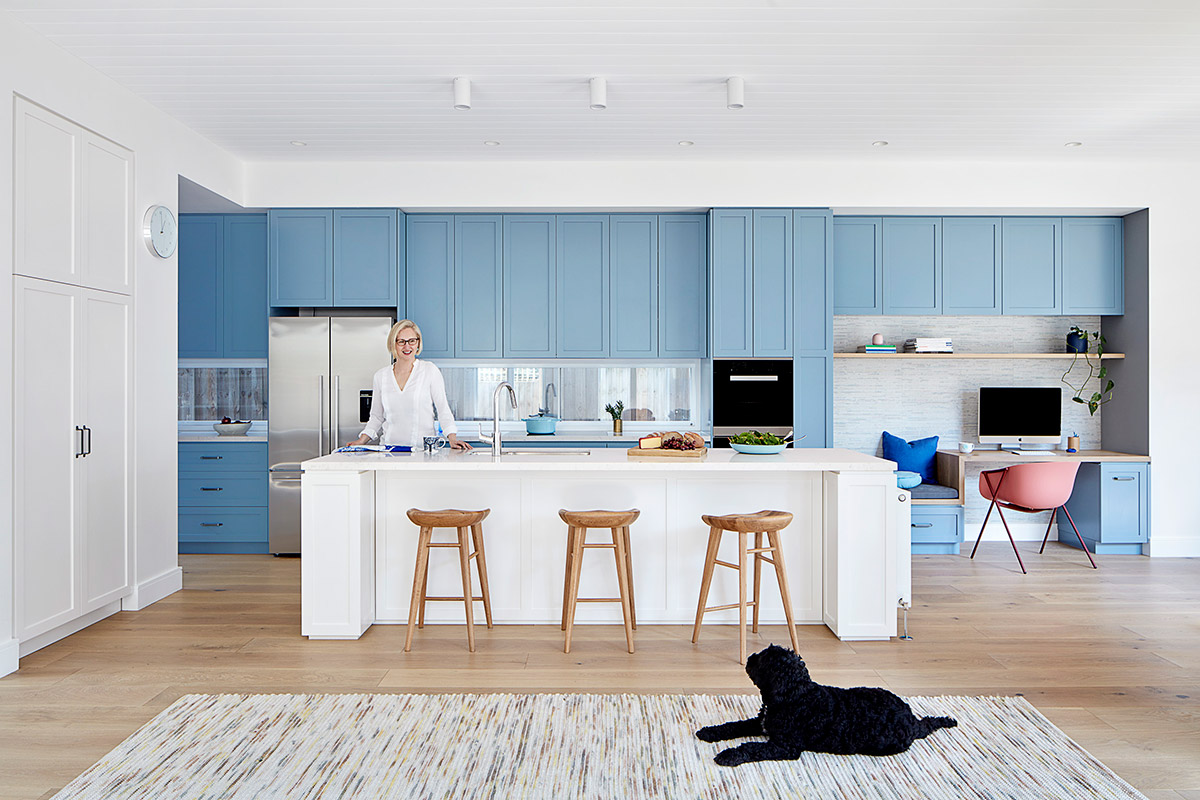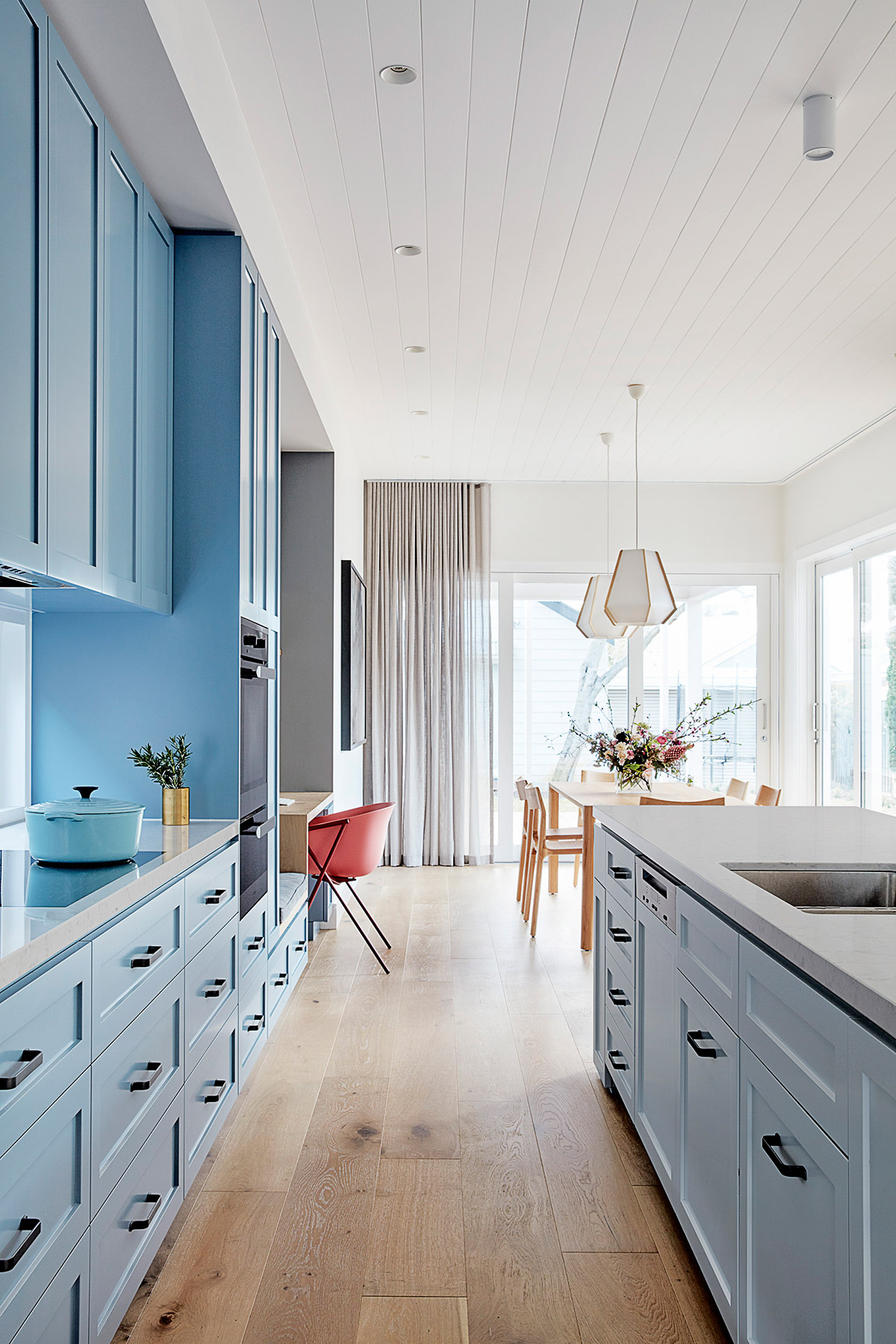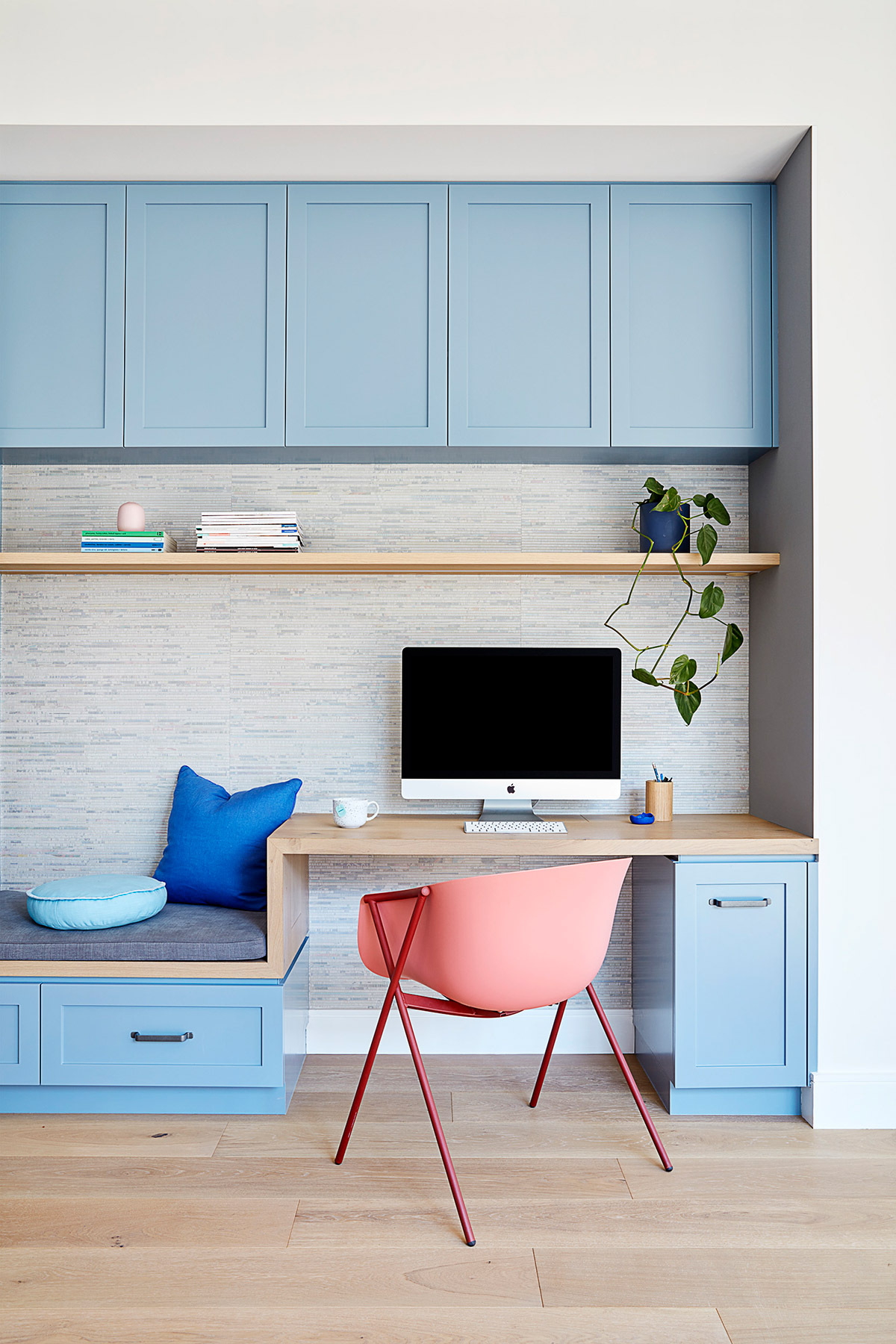 Other considerations that were central to the brief was the functionality of Kitchen, Laundry and Cloak Room. These beautifully built spaces were essential to the new concept and it was key that these areas performed well.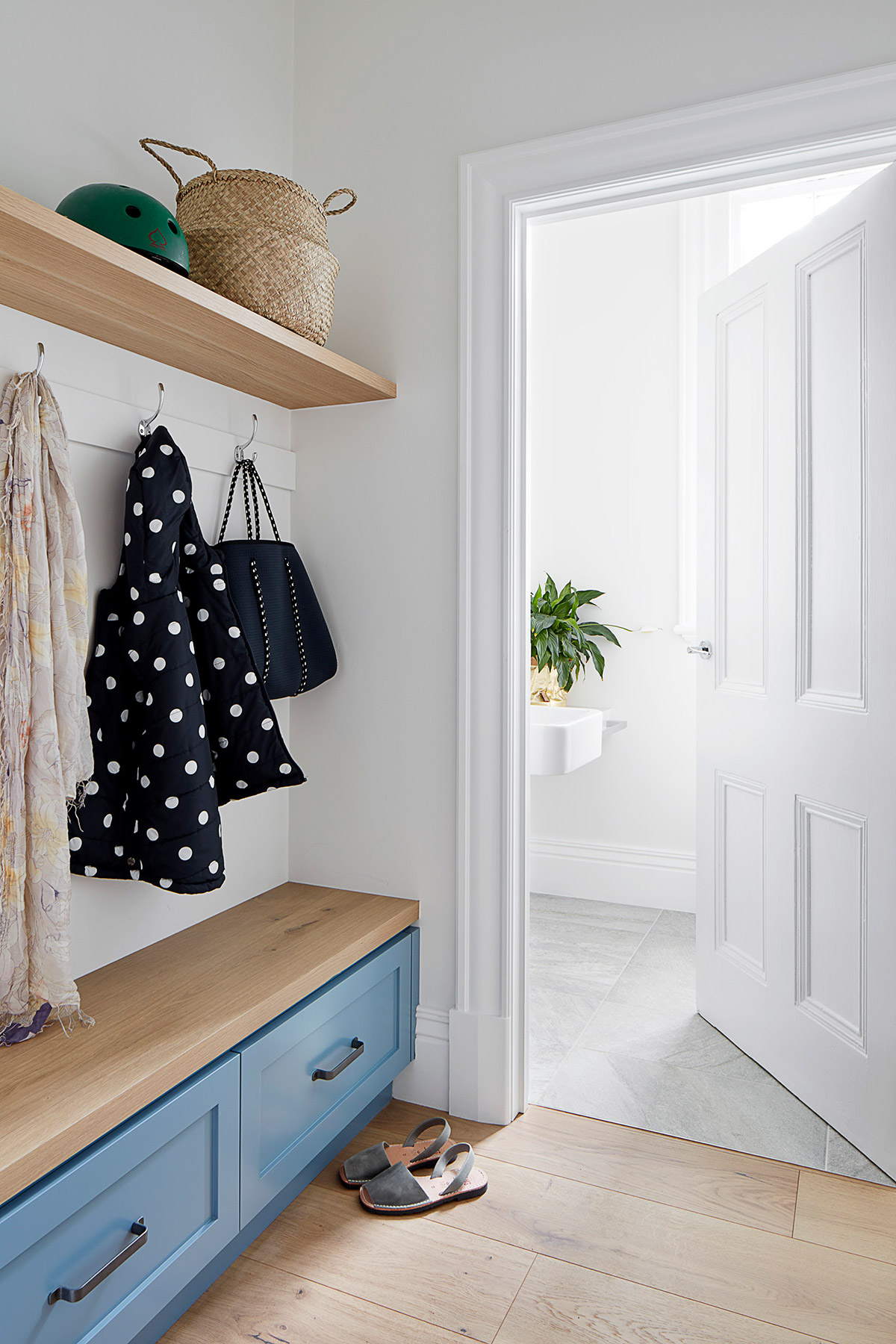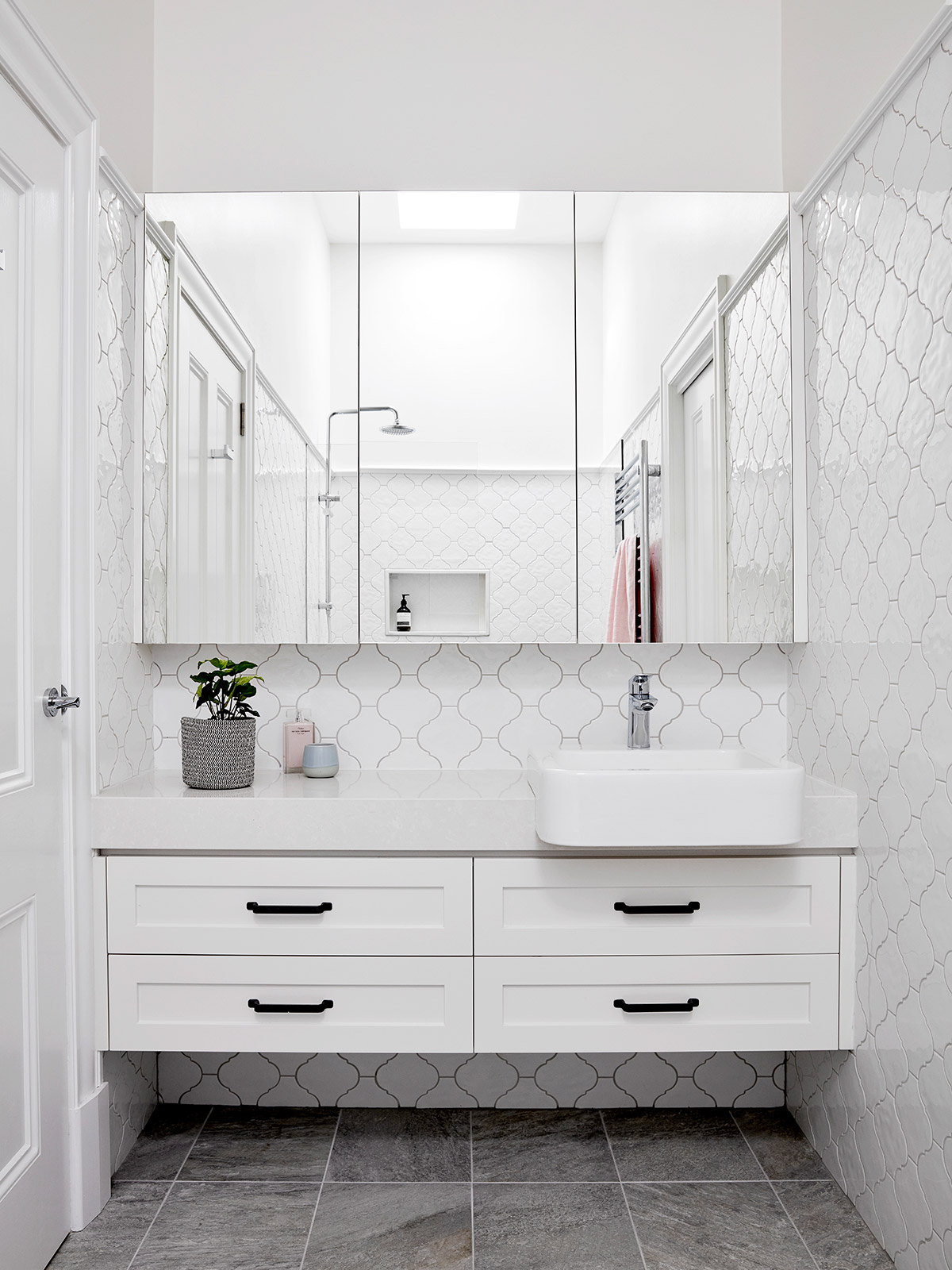 Situated at the first level, children's bedrooms, playroom, and a family bathroom were nested to create distinct living zones suitable for both current primary school aged children and perspective long-term suitability for young adult children living at home.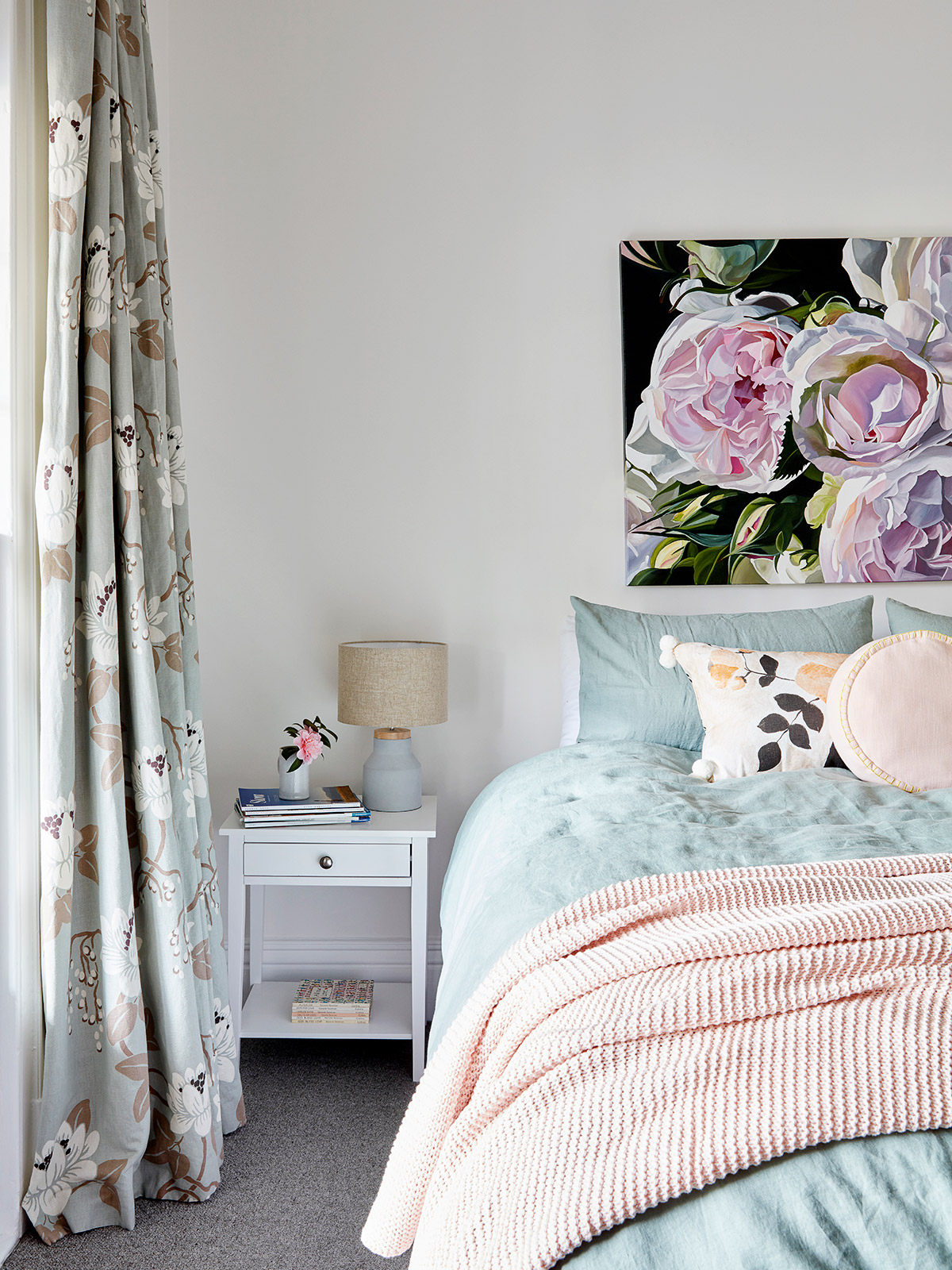 Located at the front of the house was a newly constructed master suite that was built along with the existing rooms.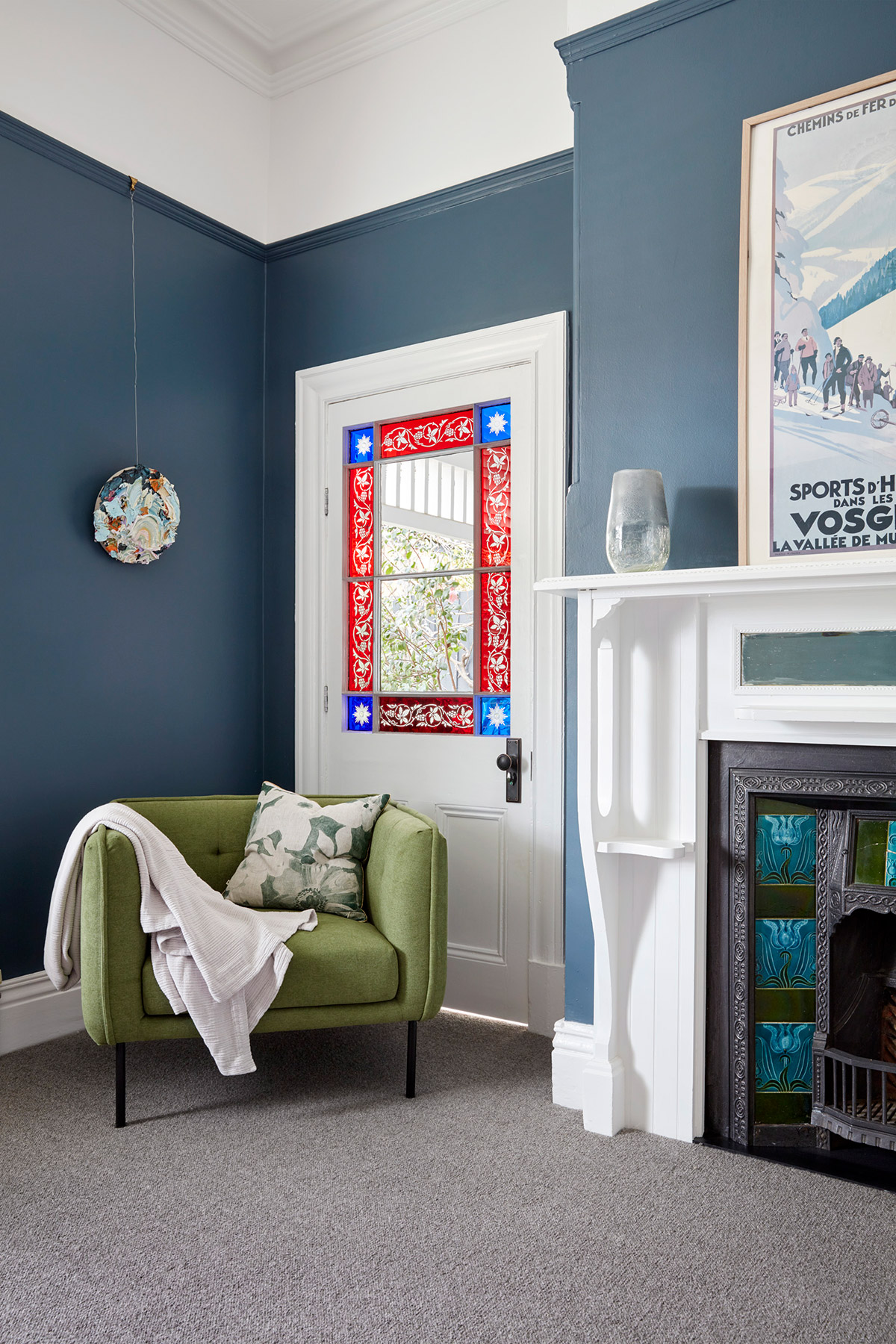 Overall, the design and execution of the new addition and the refurbishing of the existing home blended perfectly together to create a new experience for the client's family while retaining the old character of the heritage home. The alteration carried out by Bryant Alsop Architects flawlessly integrated all essential spaces in the open-plan scheme, and provided the owners a family home which reflected both of their lives here and abroad.
House Project: Elgin
Architect: Bryant Alsop Architects
Location: Melbourne, VIC
Type: Renovation
Photography: Jack Lovel