Located in the inner suburb of Fitzroy North in Melbourne, this residence sitting in a series of classic single fronted two-story Victorian terraces needed a facelift throughout. A modern single-storey addition at the rear is introduced, lavished with natural light that not only provides function but also beautifully curated spaces and detailing in its carefully considered configuration. Let's take a closer look at Barkly House designed by Dan Gayfer Design!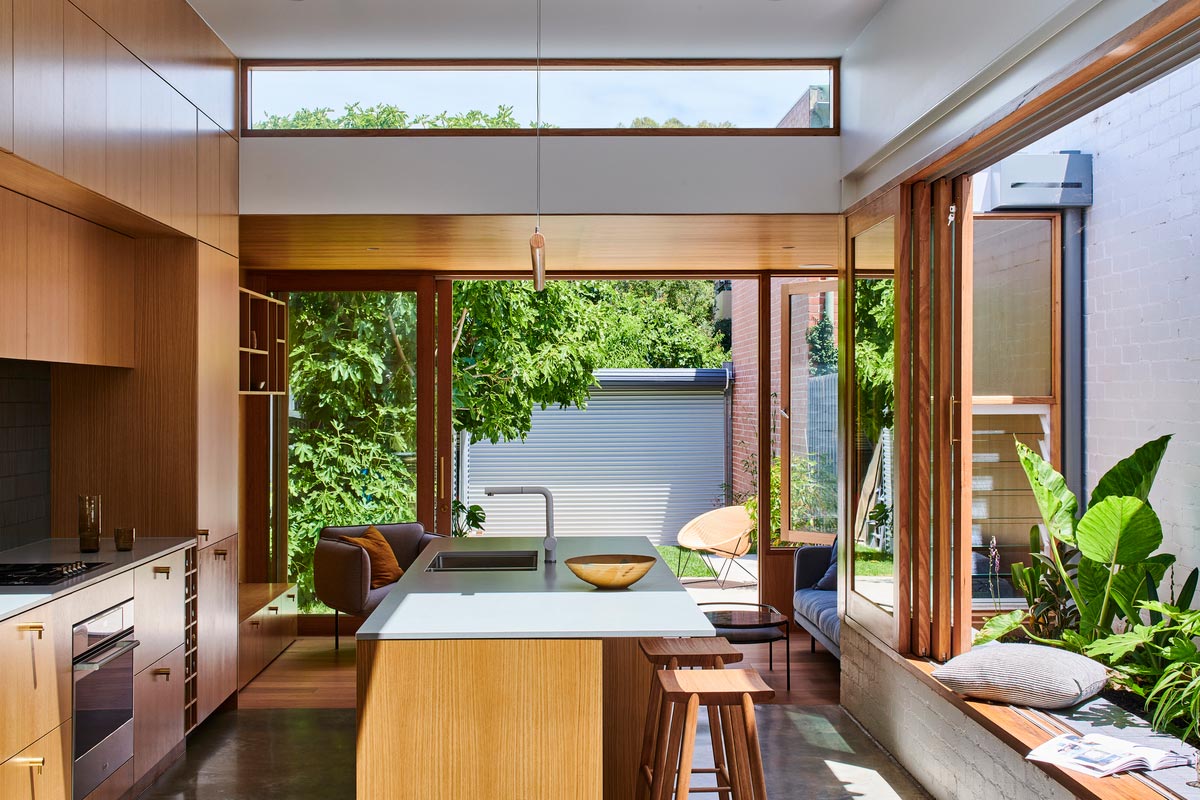 "After moving into the property, the owners wasted little time in commencing the design process. Although the house was liveable and adequate in size, it certainly was not inherent of the level of comfort, function and aesthetic that one might associate with such a building in a highly coveted pocket of Melbourne's inner north. Other than the post war 'lean-to' at the rear, that was removed to make way for a single storey addition, the original rooms and layout of the terrace were generally retained albeit modified and refurbished as required." – Dan Gayfer Design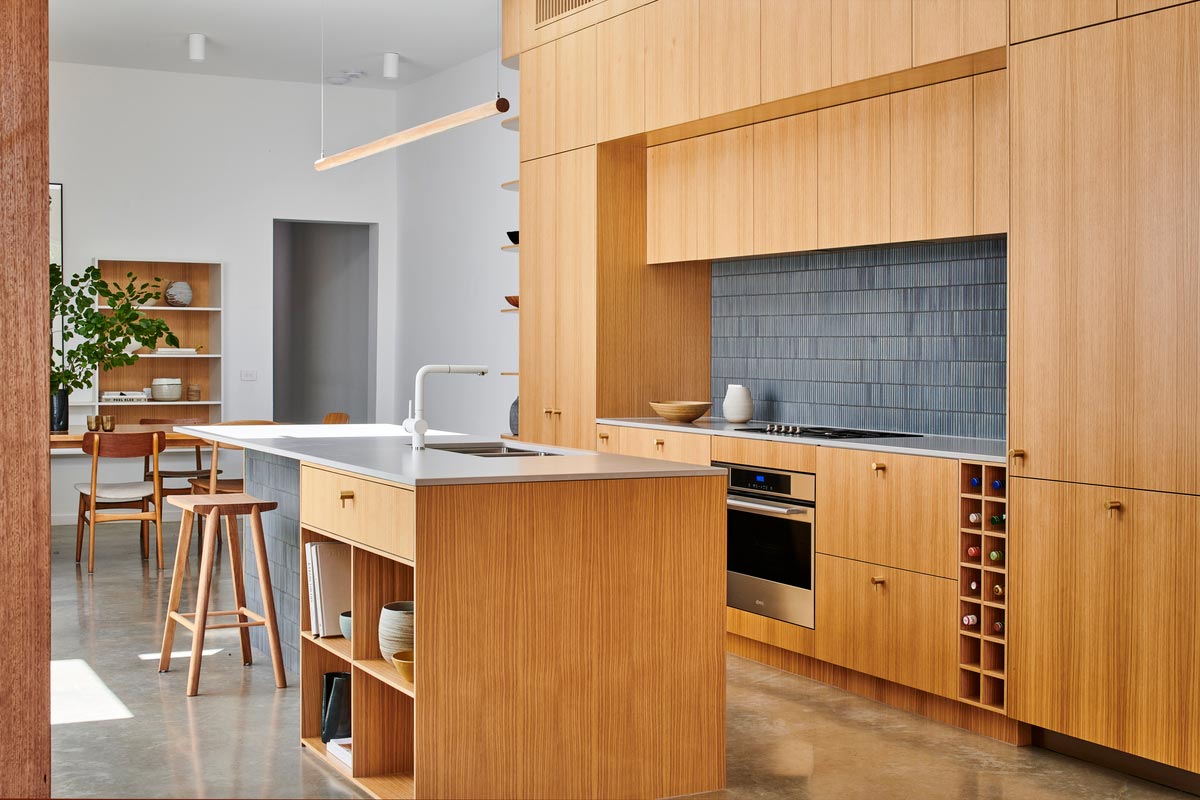 Spaces also needed to be on the generous side; it was appropriate to accommodate a larger than normal dining table with sentimental value, while the kitchen was to be the main meeting area for both family and friends, rather than facilitating a family of avid cooks. The owners requested a warm and welcoming material palette to further enhance this idea of the kitchen as a primary living space, which not only welcomed you in but also set a level of comfort in which you were not in any rush to leave.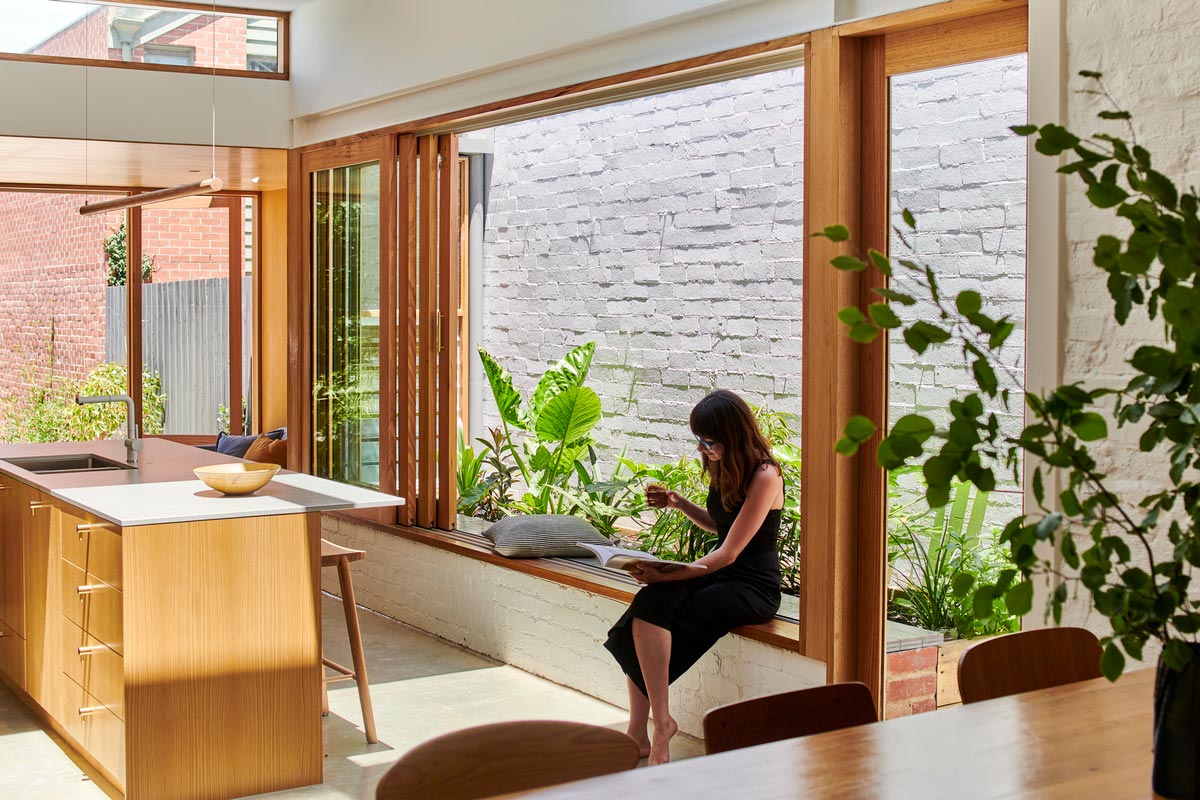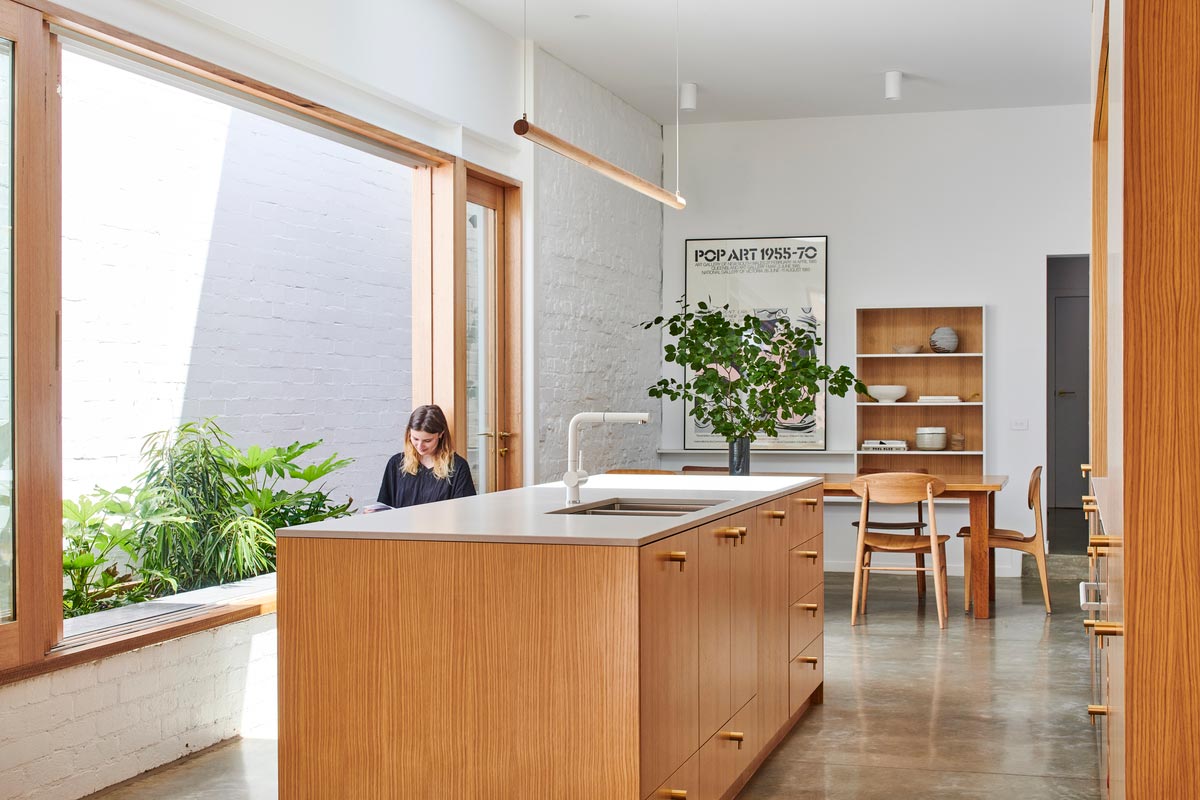 When seen separately, the methods with which light is collected for the dining, kitchen and living room are not exceptional, but their effectiveness as a collaborative approach is a remarkable one.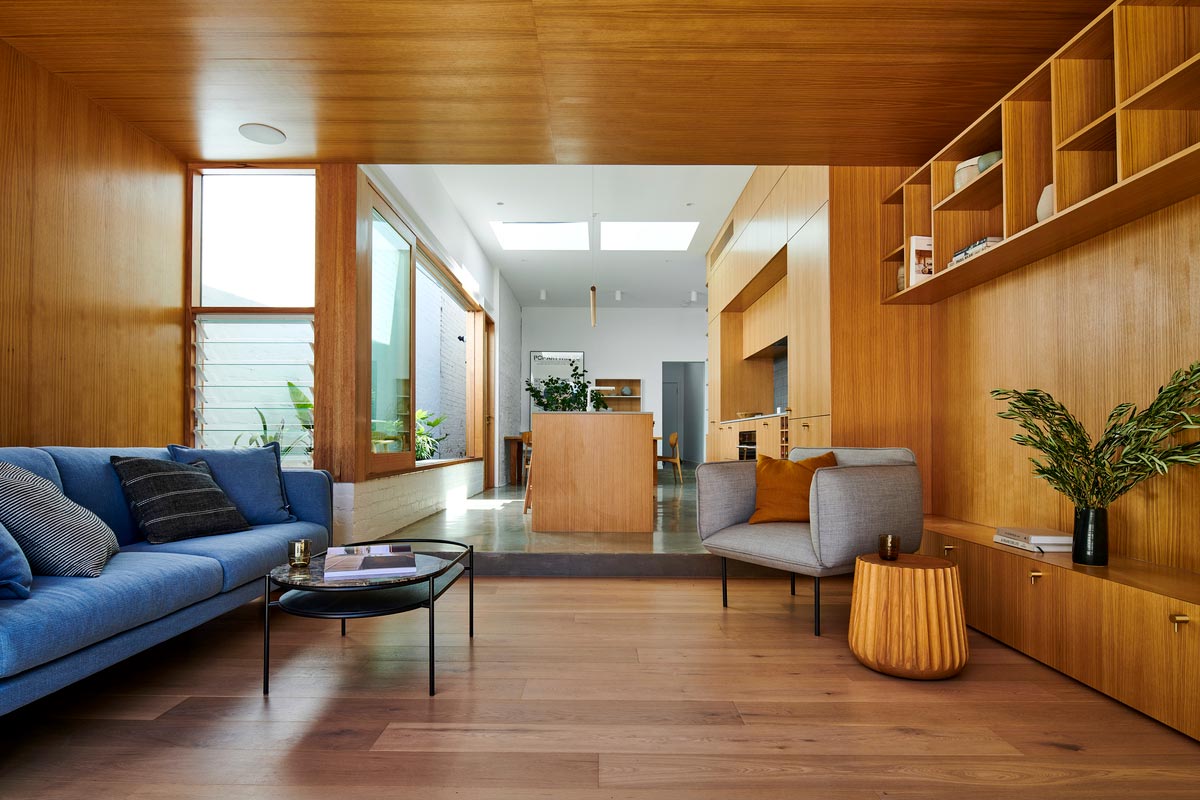 There was no room for error in both the location and design of the bathrooms and laundry, as five people could live in the house at any time. The main bedroom was upstairs with most of the bedrooms, and an extra powder room ensures that no one misses out at the 'rush hour' in the morning.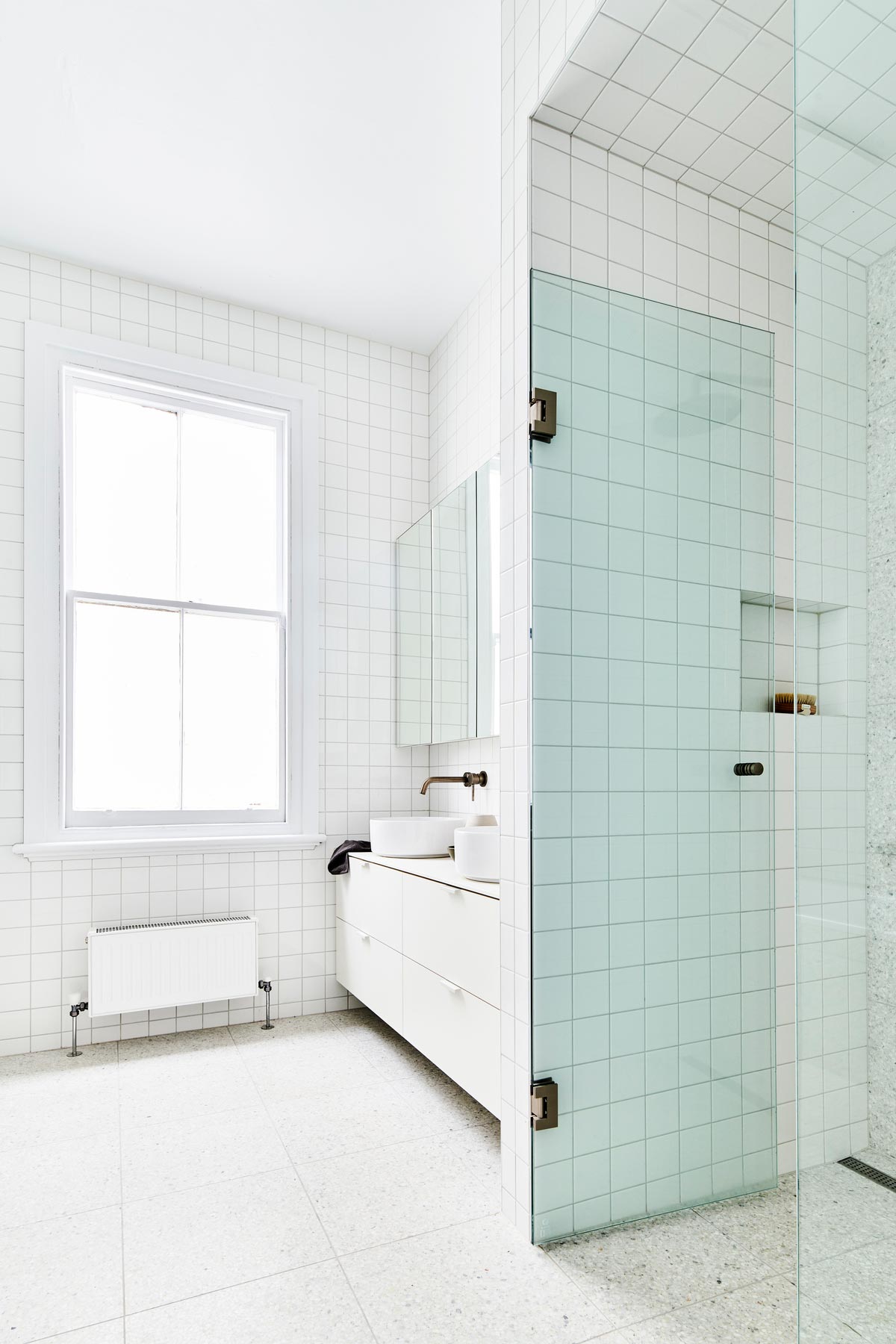 The second bathroom downstairs takes the shape of a powder room, but with an alcove for the shower. A spectacular glazed steel sliding door defines this area, accessible from the main corridor, which gives you a taste of the degree of detail you are about to experience in the new living spaces beyond. Everyone can conveniently access a generous walk-in laundry room, centrally located on the ground floor at the base of the staircase.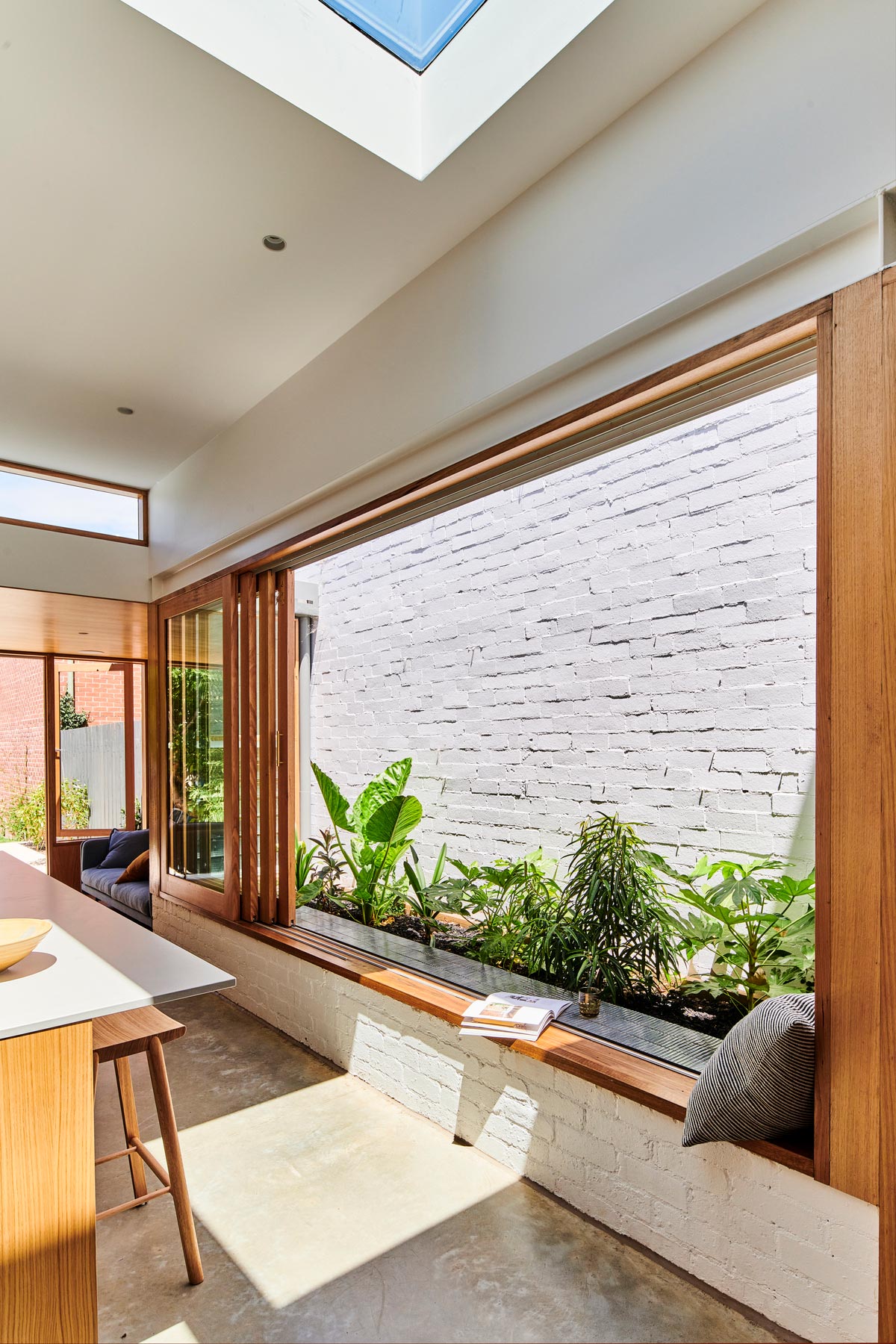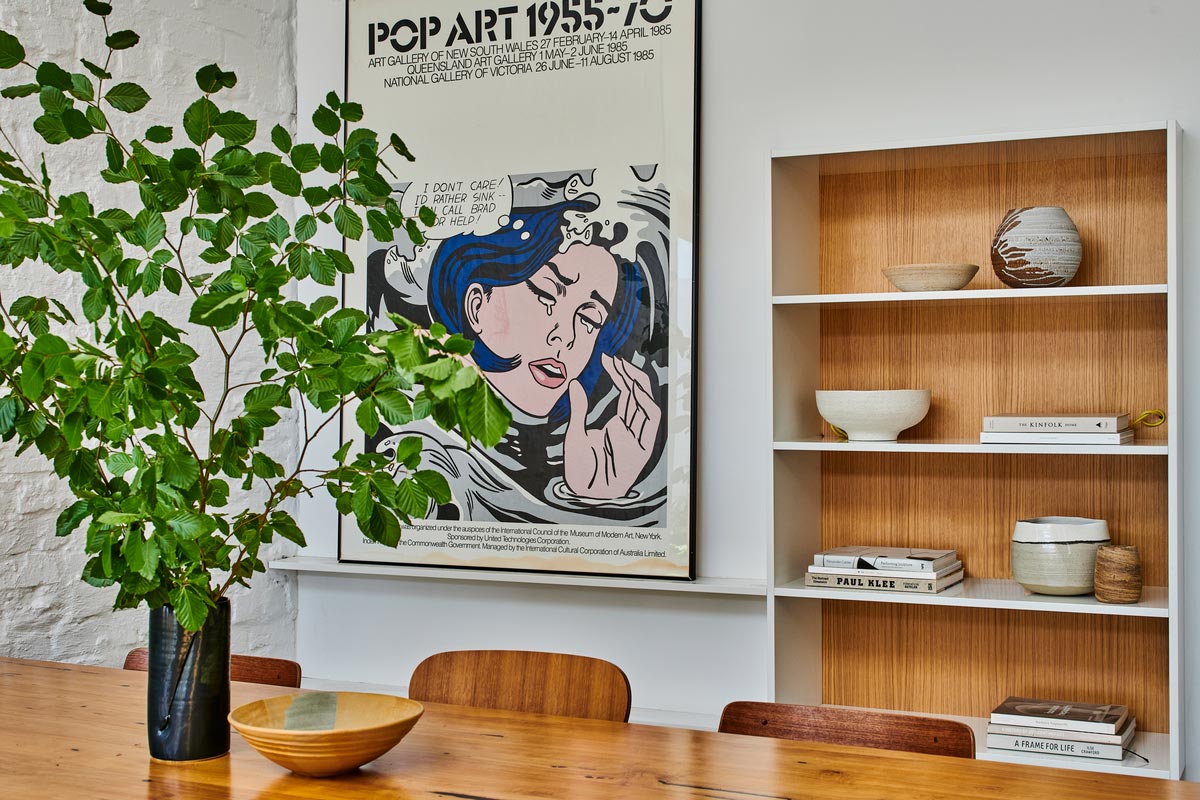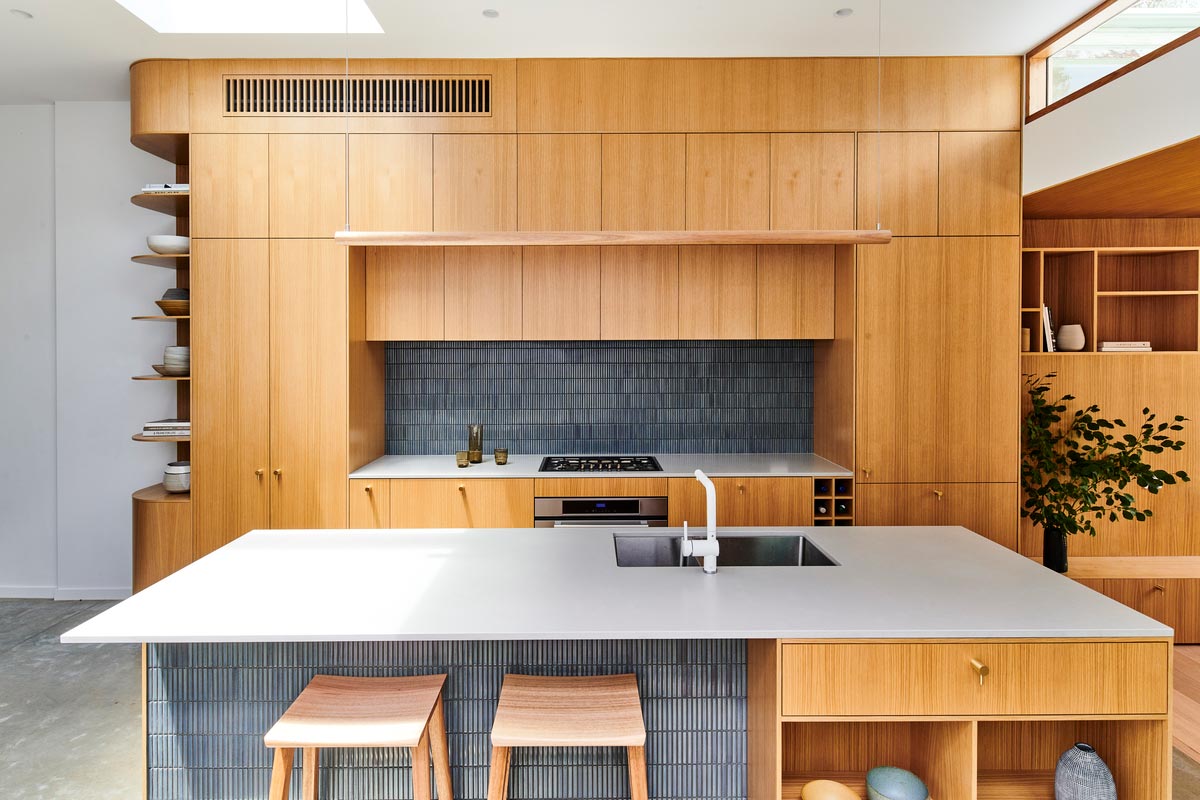 "The new ground floor addition, orientated to the south, is where this house really starts to showcase its qualities. As both neighbouring properties were built up to the boundary, thus restricting access to direct sun, it was imperative to the owners that any design solution did not compromise on natural light. Further still, every single pocket of the addition was to have access to direct natural light that, no matter what time of the day, resulted in bright, cheerful and mood-lifting living spaces." – Dan Gayfer Design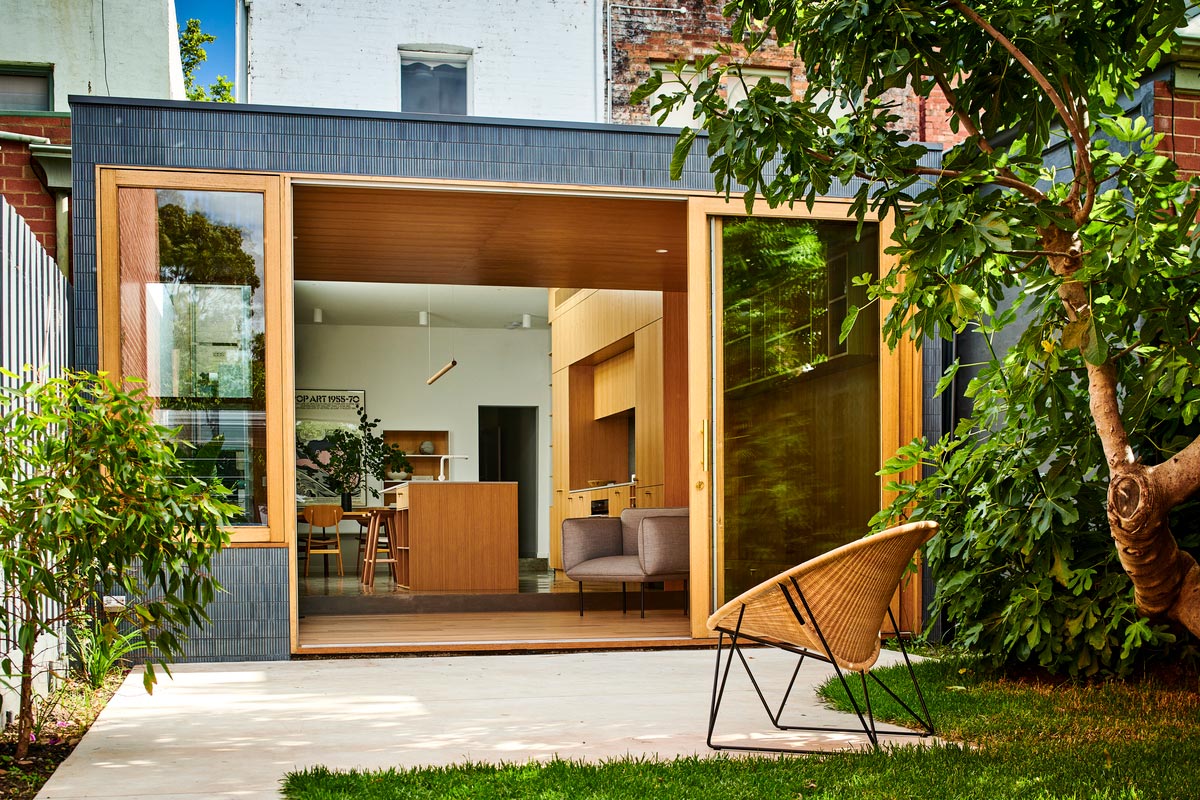 Barkly House is inherent in a number of endearing qualities or 'flash-points' that present themselves as an experience, function, aesthetic or even singular detail. Designed by Dan Gayfer, the strategy and philosophy behind this project revolved around the need to create a crafted manifestation and realization for its inhabitants' way of living.
Project: Barkly House
Architect: Dan Gayfer Design
Location: Fitzroy North, Australia
Type: Renovation
Builder: Blueprint Constructions
Cabinet Maker: Kitchen Domain
Styling: Ruth Welsby
Photography: Dean Bradley