B Residence designed by Tonic Design included additions and improvements to an existing Queensland home with a timeless contemporary finish, reflecting its Gordon Park location. The clients' brief was to build a home with relaxed, modern features yet preserved the essence of the original structure. By elevating spaces and reinstating existing elements with new additions, this timeless concept responds to Brisbane's subtropical environment, uplifting the typical Queenslander character archetype.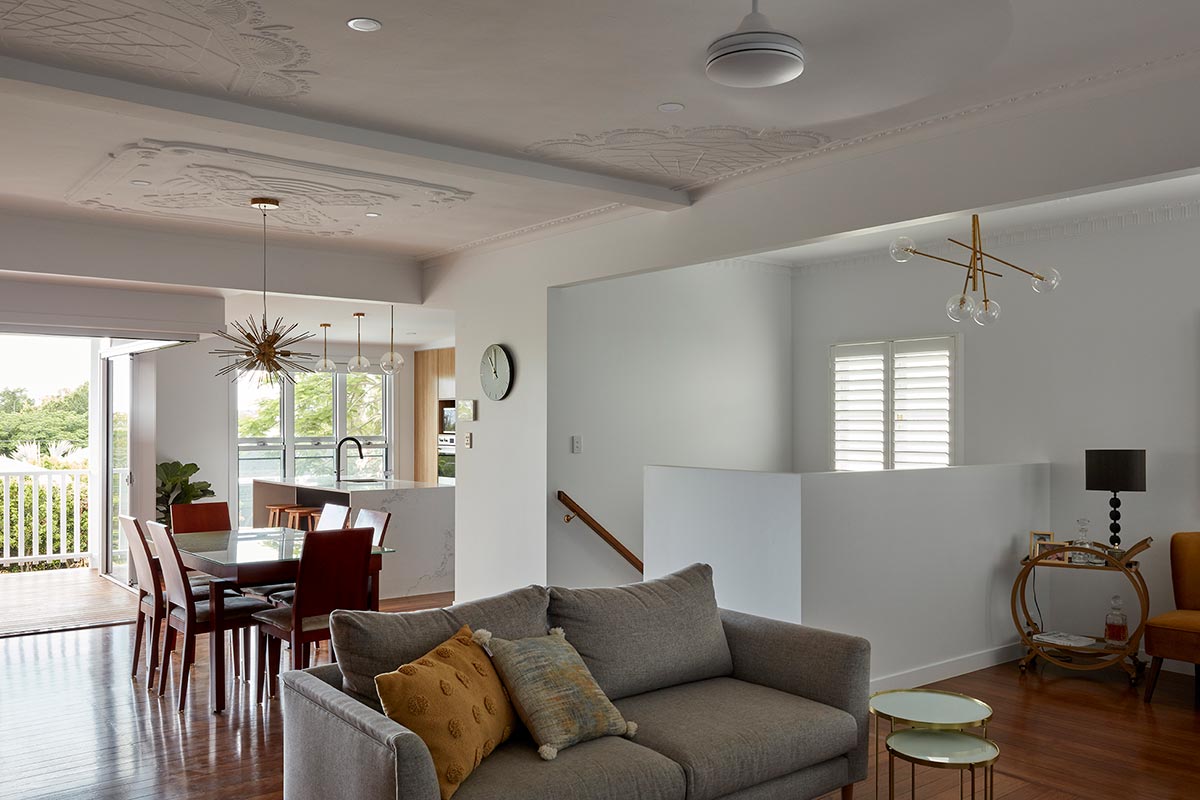 "The kitchen, dining and entertaining spaces were reconfigured, and the hallway wall partly removed to open living spaces and connect to the surrounding landscape and suburban vistas. The new layout provides places to retreat, spaces to gather, and enhances areas to entertain protected from the Brisbane climate." – Tonic Design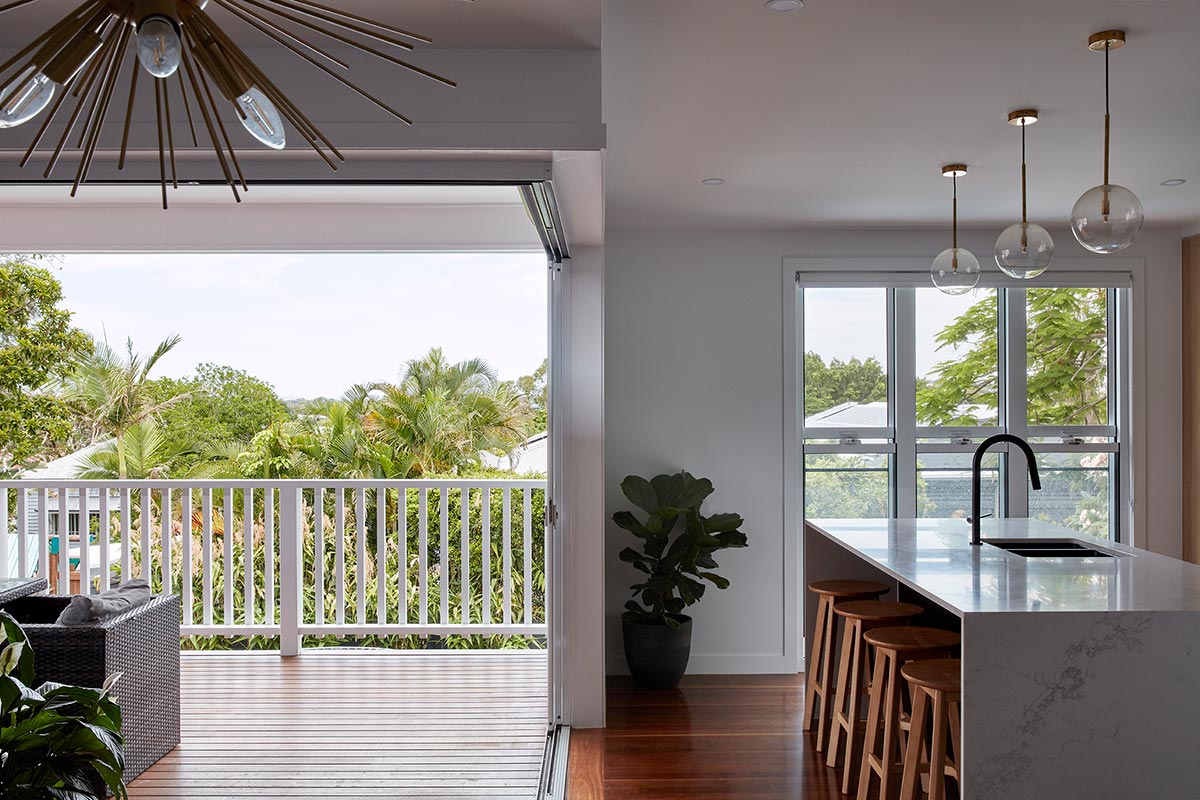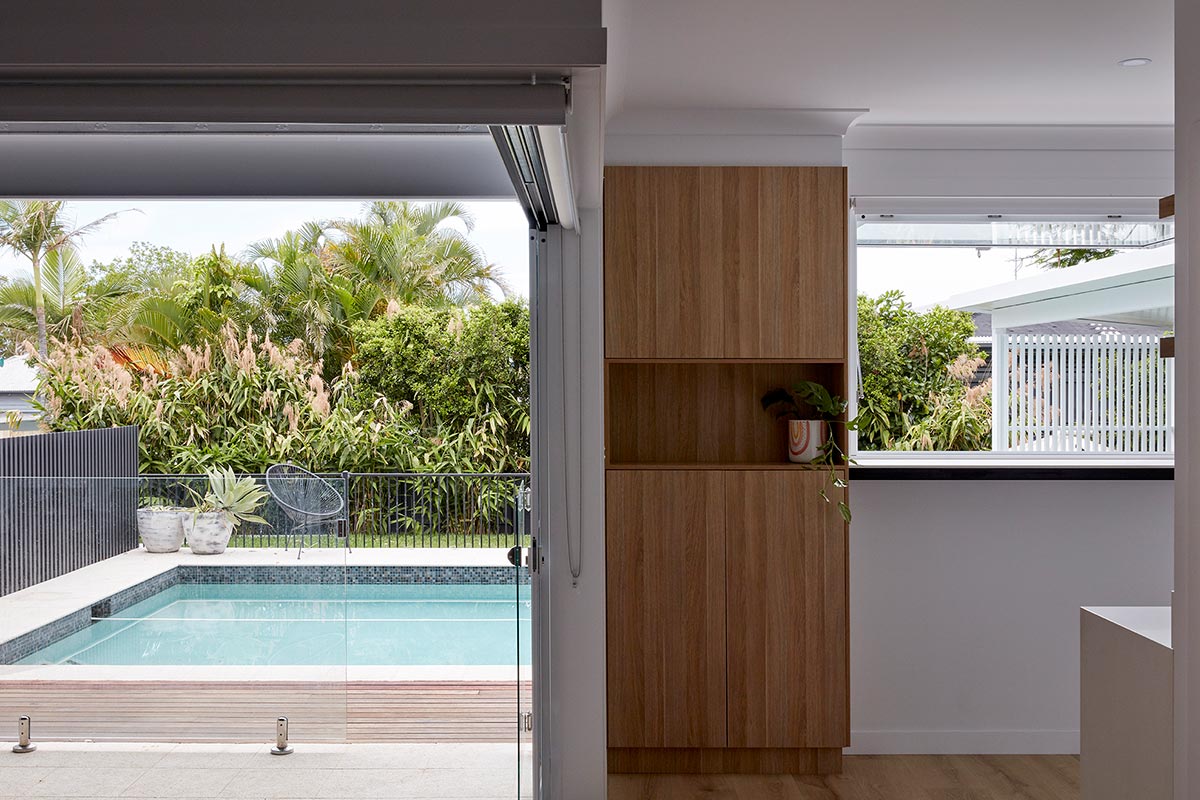 The interior spaces are beautifully layered with timber that showcases the natural beauty of its aesthetics. As interchangeable spaces for a modern family, bedrooms have been revitalized to allow flexibility. The updated bathrooms display simple, elegant stone finishes and light tones, lifting the existing service spaces with brass and timber. From every space in the house, a distinctive contemporary interior design provided by garden elements can be seen, allowing a captivating sense of relaxation, bathing, and other everyday experiences.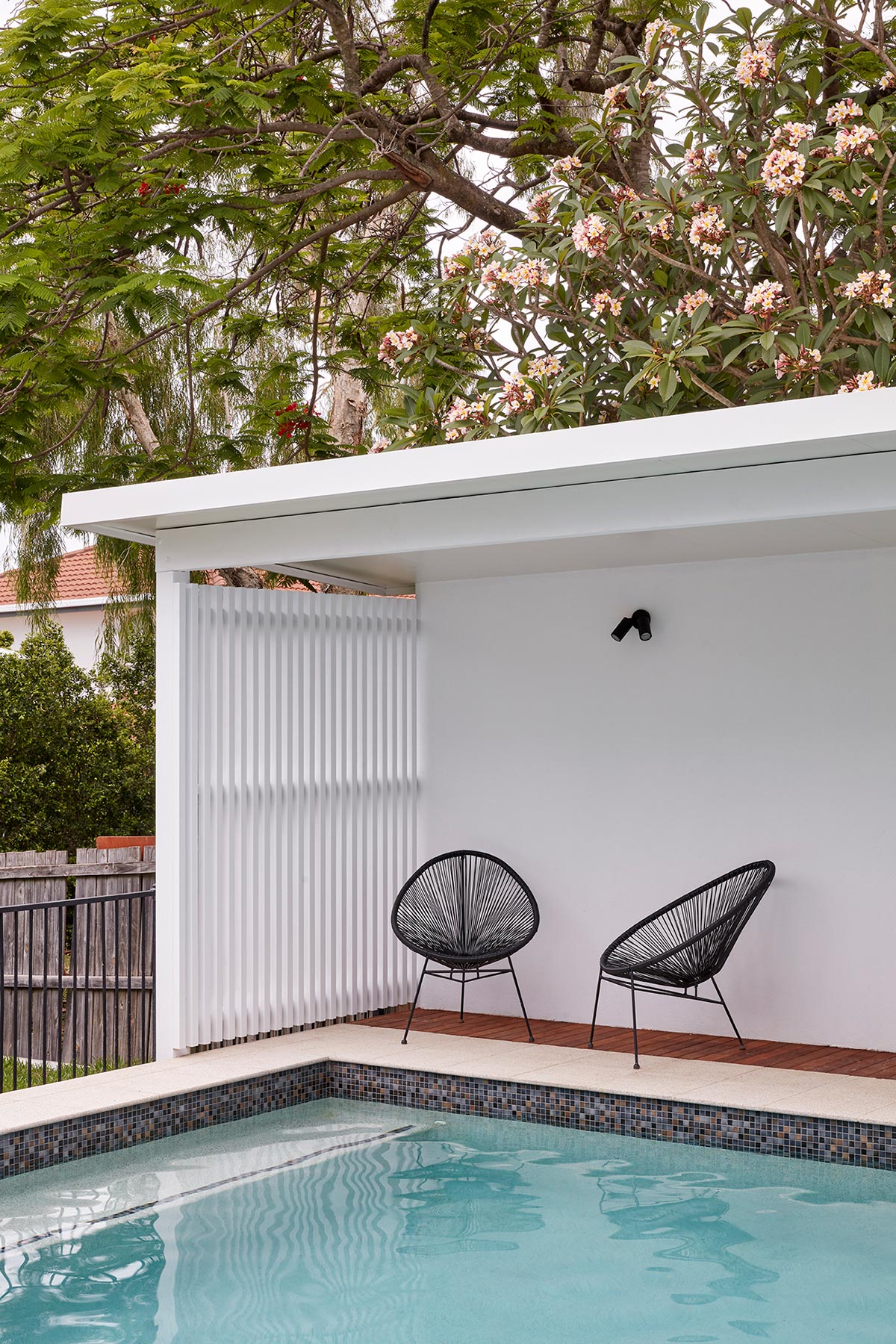 Using corner sliding doors, the downstairs family room and entertainment space were slightly reconfigured in order to invite the outside areas in, optimizing the underused space by identifying the space around the pool and garden opening. The streetscape was introduced with a new carport and entrance space, restoring purposeful thresholds by triggering interaction with the edge of the street.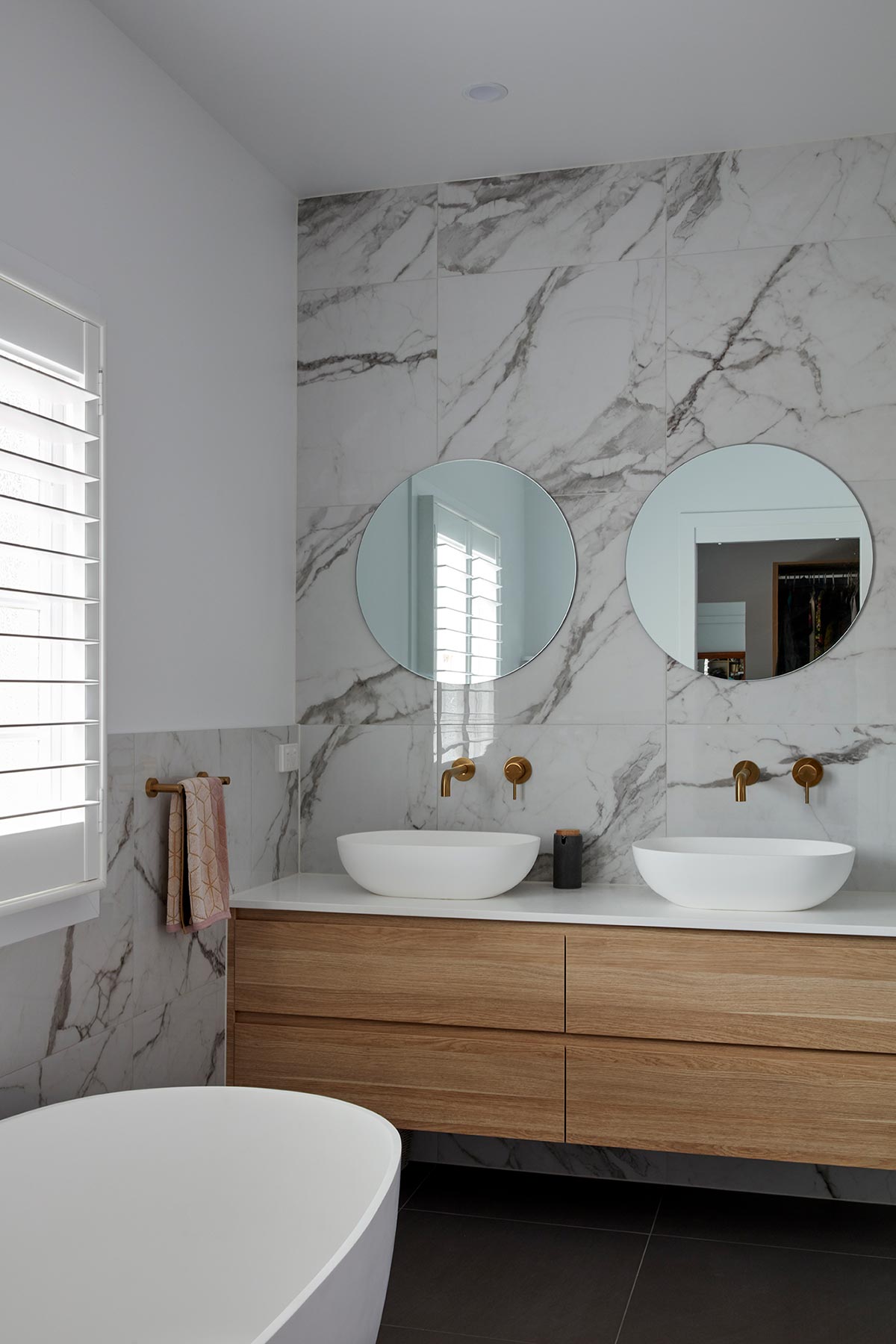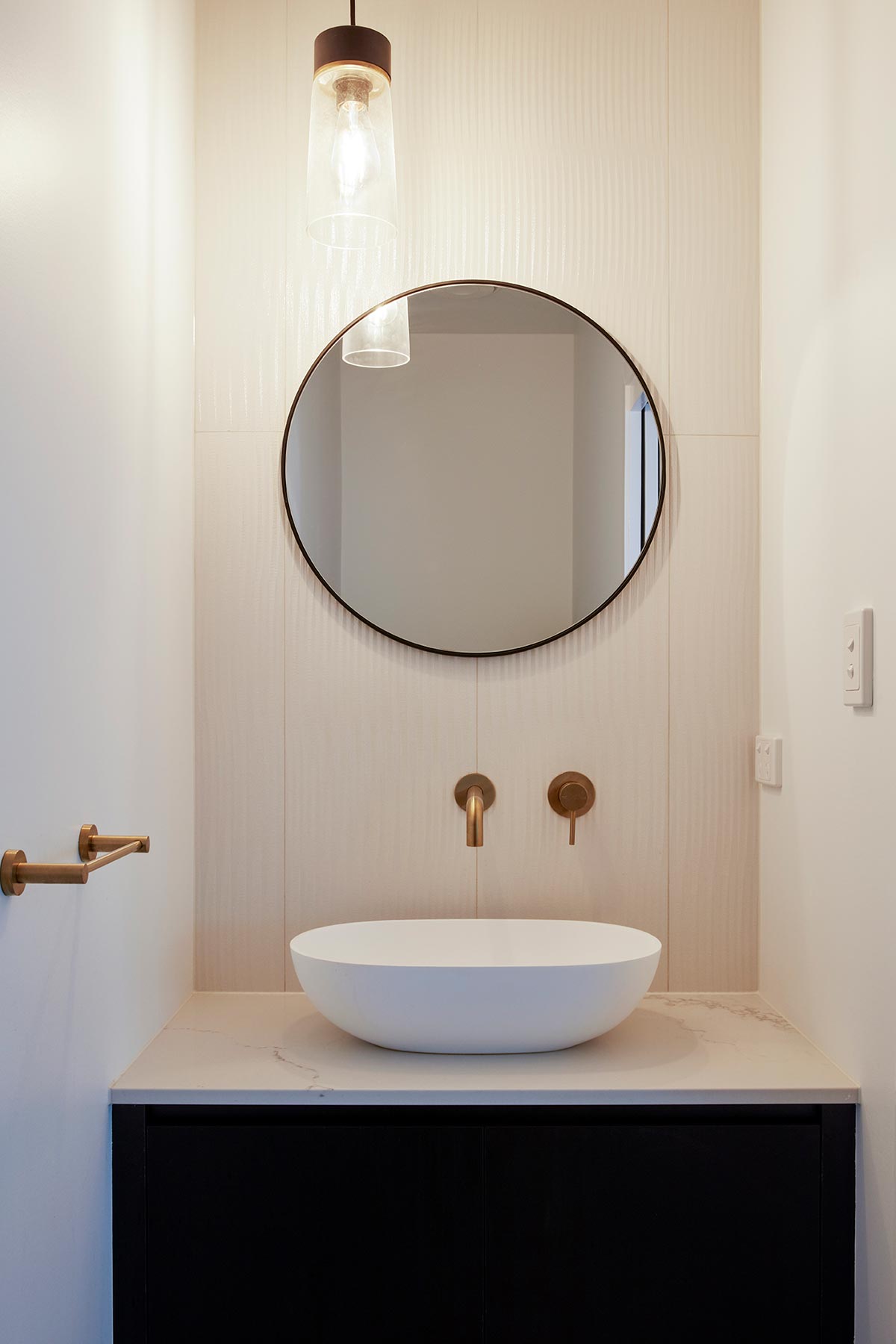 This modern Queensland home highlights the current heritage theme by incorporating a modern palette of natural light textures and clean lines and shows that opening up a house's communal areas will improve the existing house's distinctive qualities and its period characteristics. With existing art deco fretwork, high-feature plaster ceilings that complement the fresh features of bespoke neutral warm tones of brass and wood finishes have successfully produced a contemporary Queenslander for a modern family
Project: B Residence
Architect: Tonic Design
Location: Brisbane, Australia
Type: Renovation
Photography: Christopher Frederick Jones