A renovation of a single fronted Victorian cottage situated in Melbourne's inner west granted a couple with a young family to celebrate the character and charm of their existing home with a whole new finesse. The Yarraville Light House by ROAM Architects pays homage to its heritage by retaining the original features of the house while embracing a contemporary design for a fresh and progressive home innovation. Let's have a look…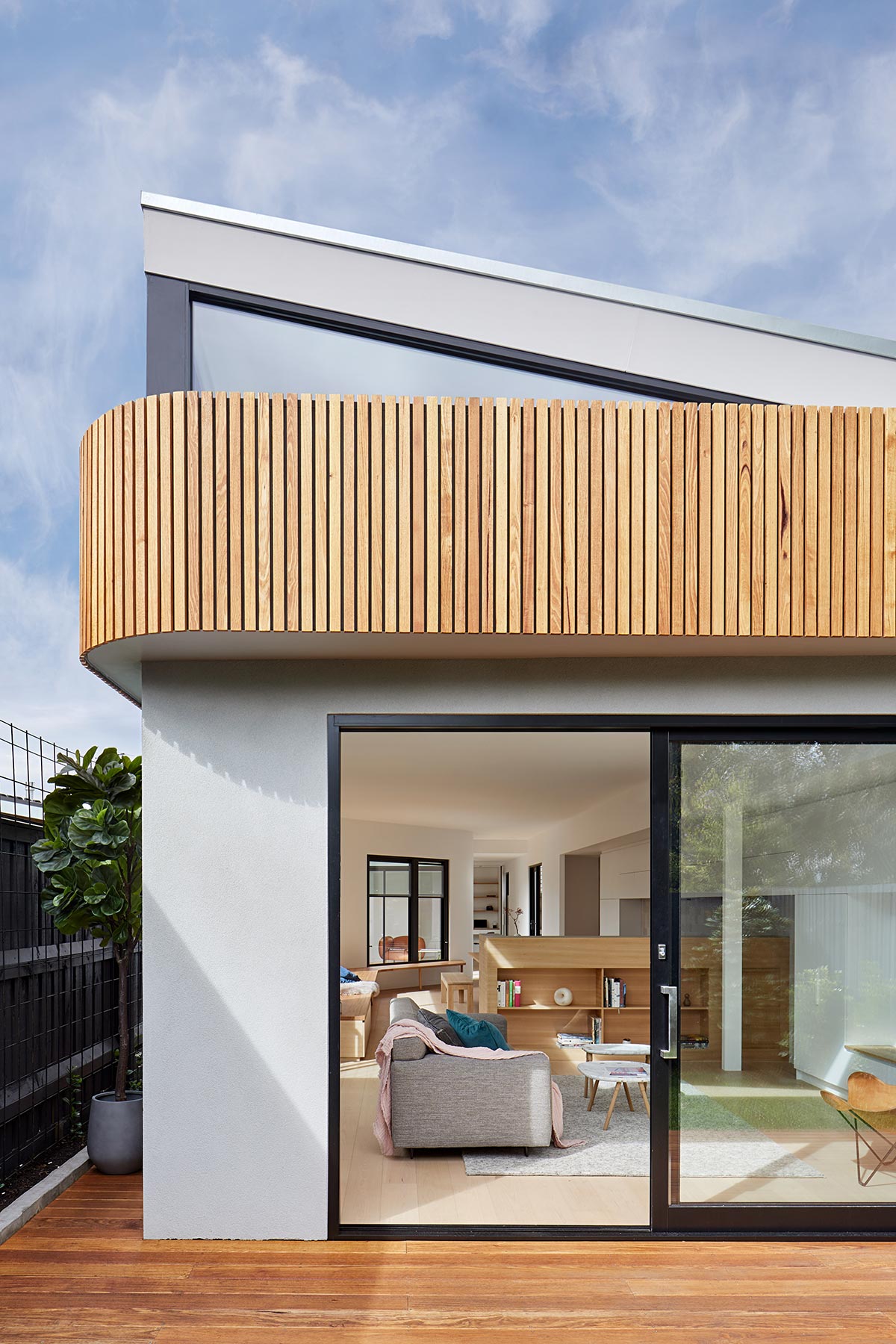 While the front of the home has been carefully renovated to preserve its heritage, the rear features a new single story extension that had perfectly made use of the long and narrow site where the house lies. A contemporary courtyard living was introduced via a pocket courtyard that sits between old and new and brings light into the centre of the house.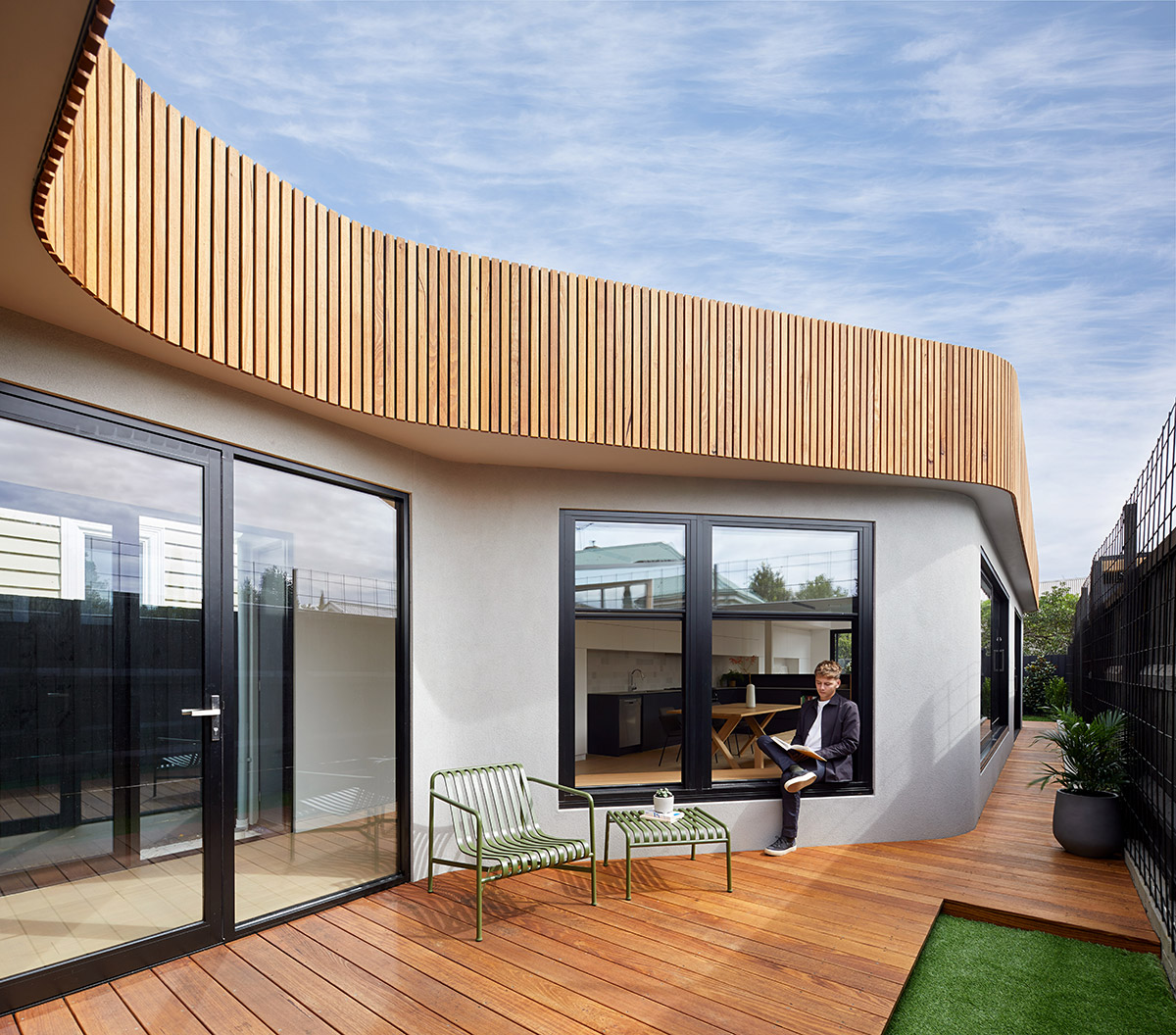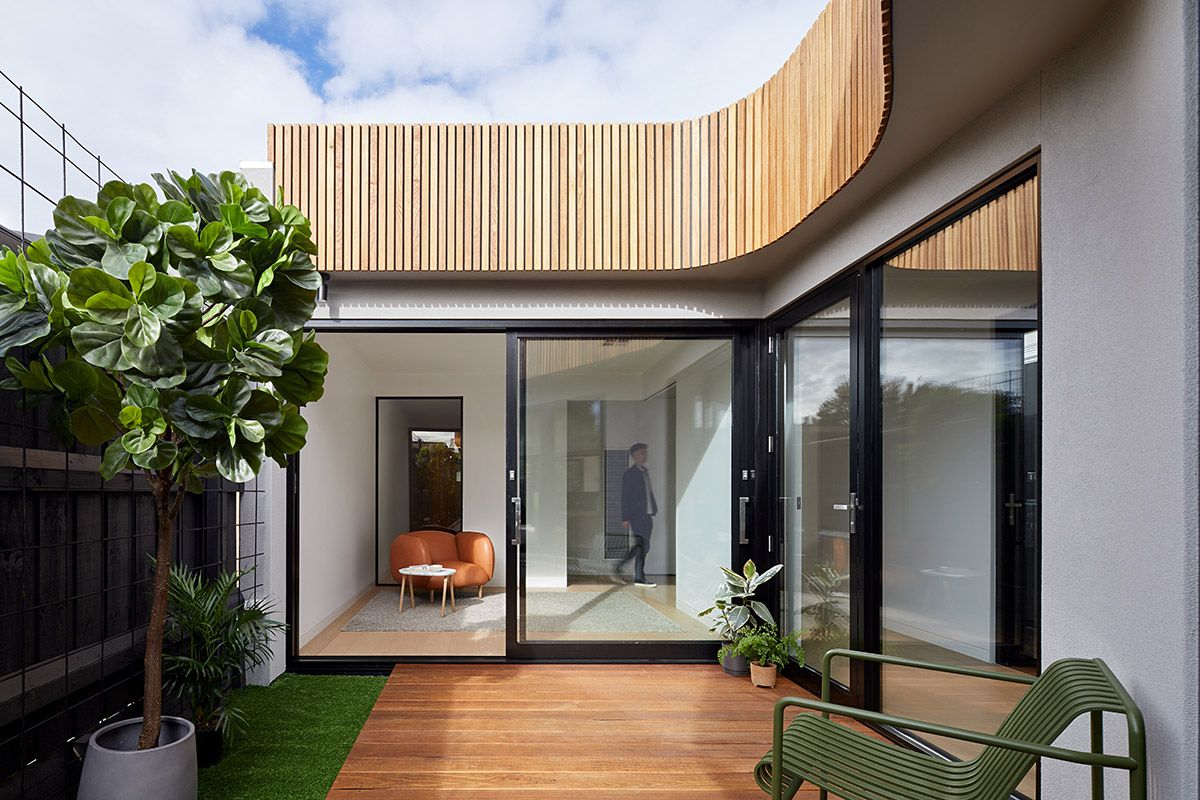 The new single-story extension also addressed one of the client's requests early in the planning stage which was to create a quality of light and spaciousness, and instead of having a large back yard, the preference was to have smaller low maintenance outdoor spaces with seamless connections to the main living zone.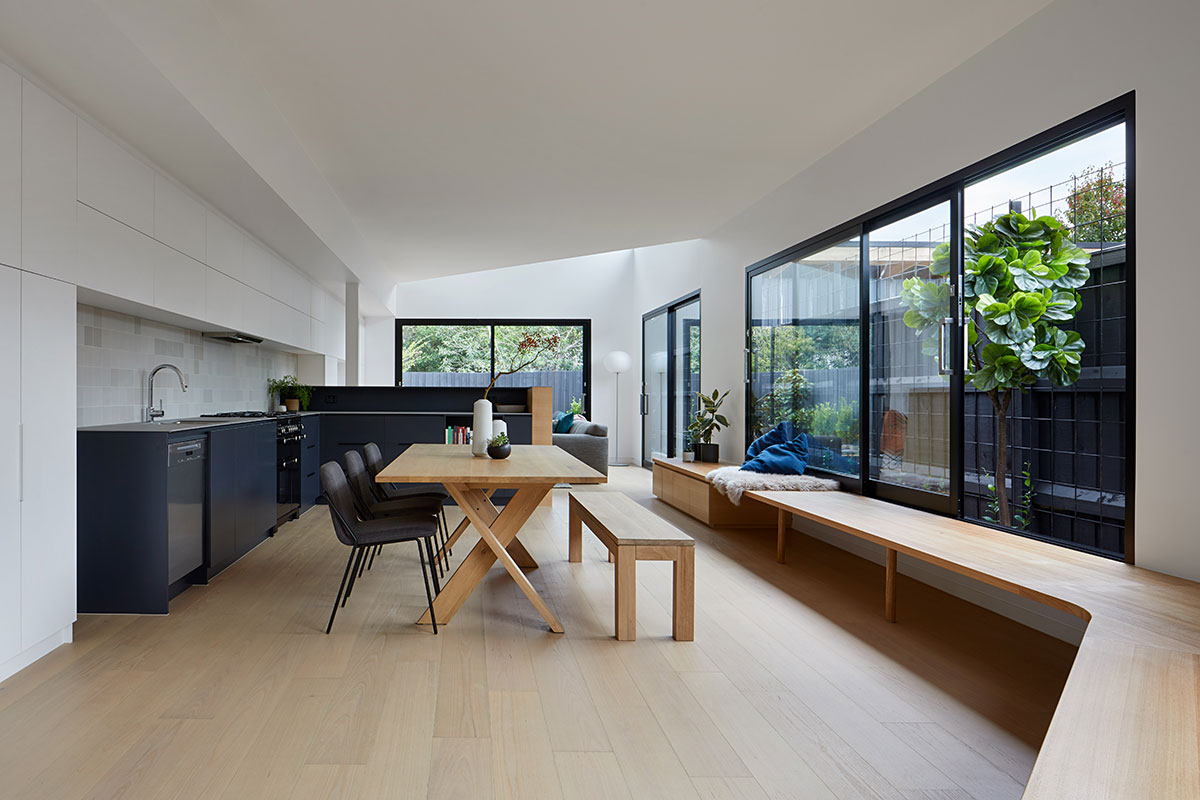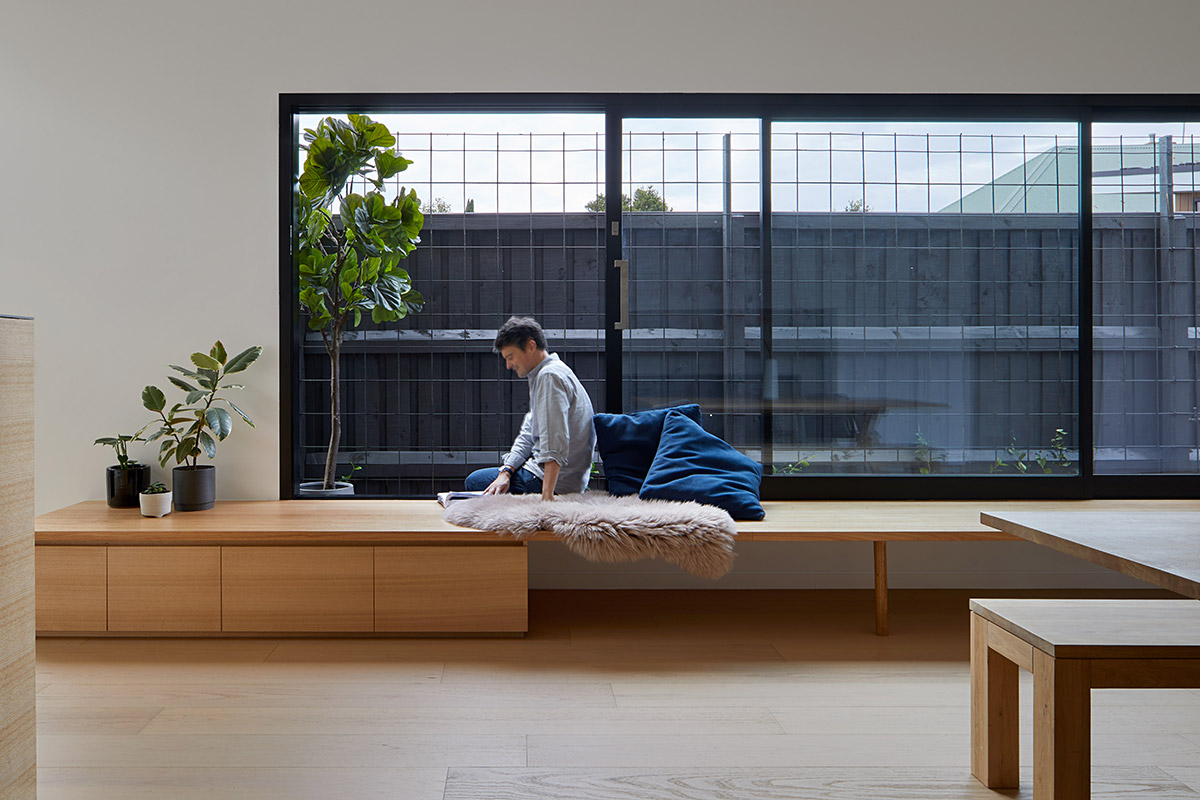 The renovation also focused on the client's request which was to have a three-bedroom home with an open plan living zone and also a second living space which could double as a guest's bedroom when required. The new extension also features a shapely timber façade edged by a casual long timber bench seat that runs along the dining and kitchen area.
"A nine-metre long Vic Ash bench seat hugs the northern facade of the extension. The seat becomes a place to hang out with an iPad or a book, chat, play or socialise. With large sliding & double-hung windows which come down to the seat height, the seat is part of both inside and outside spaces. The design responded to our client's brief to make the kitchen the social heart of the home and to do this in a way that embraces contemporary open plan living" – ROAM Architects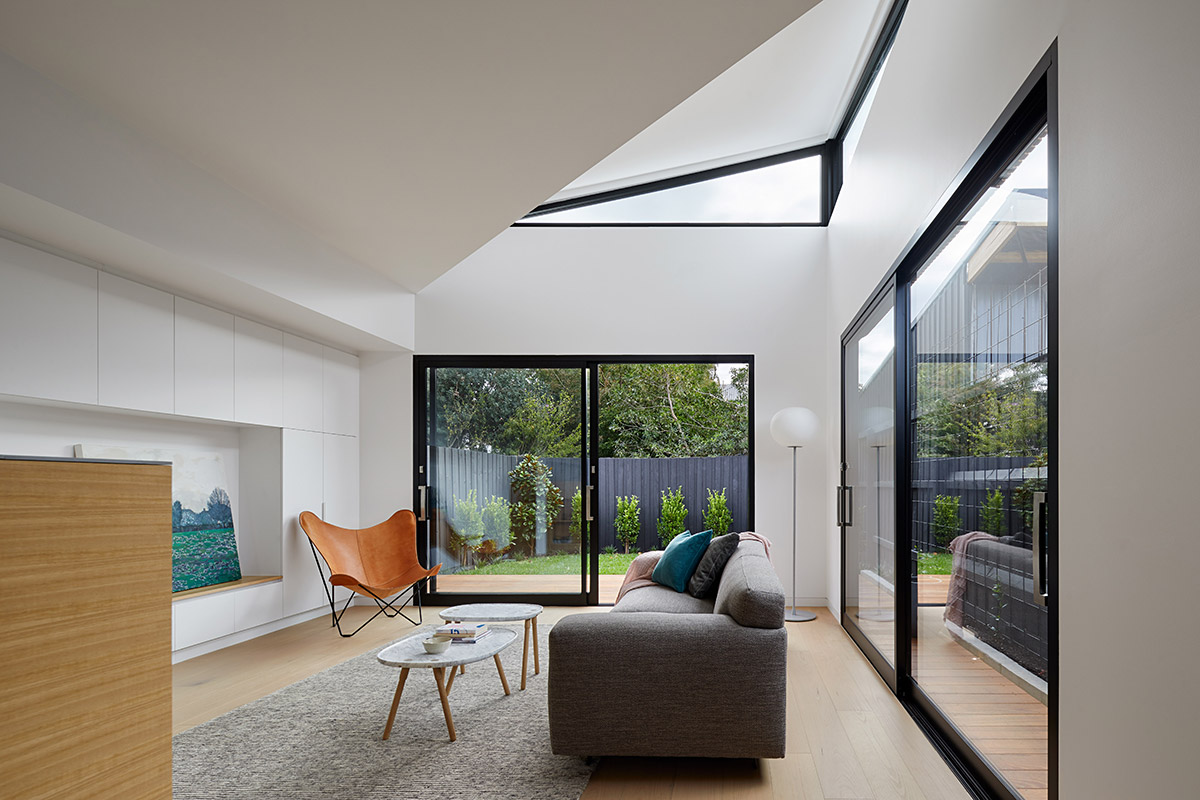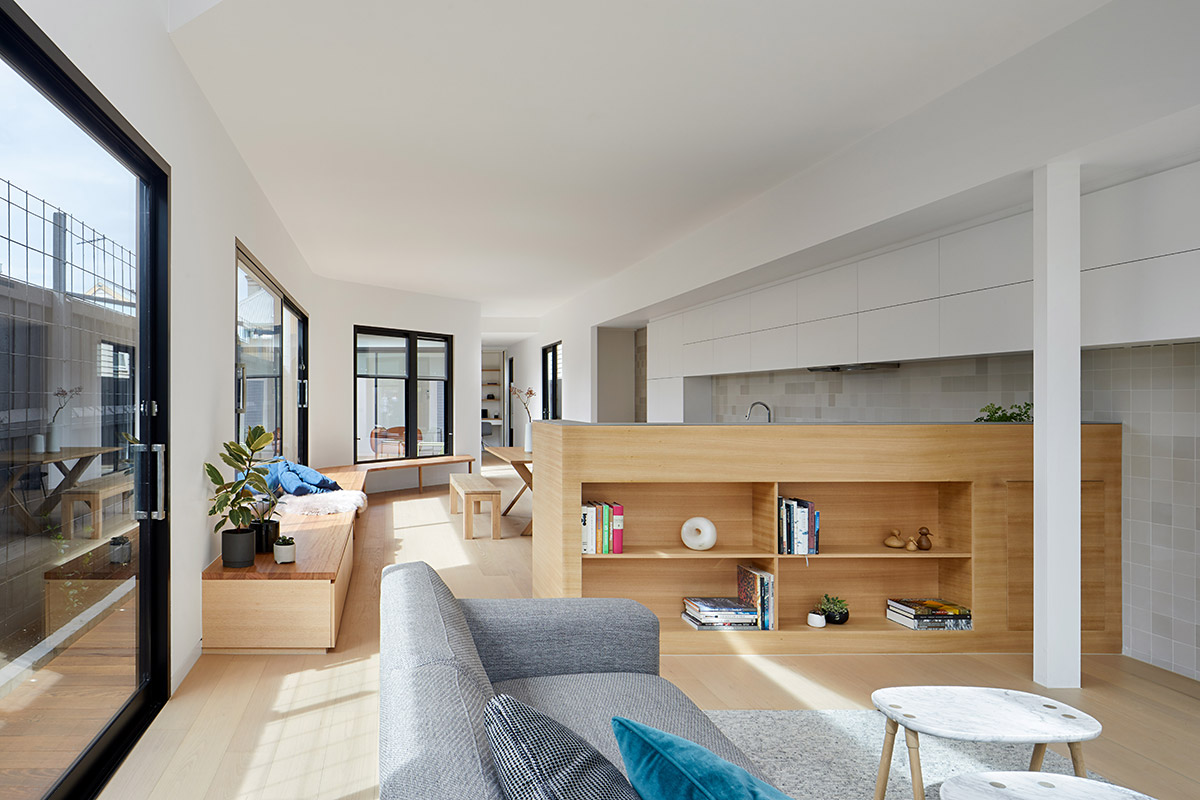 Due to the awkward orientation of the site, the existing house received almost no direct sunlight. This was one of the major challenges and the solution was to incorporate large two-way sliding doors on the newly built courtyard to allow direct access from the second living space on one side with a window seat on the opposite side in the kitchen and dining space. By placing a glazed panel at the end of the corridor, an unobstructed line of sight was established thus allowing views of the courtyard all the way to the front door.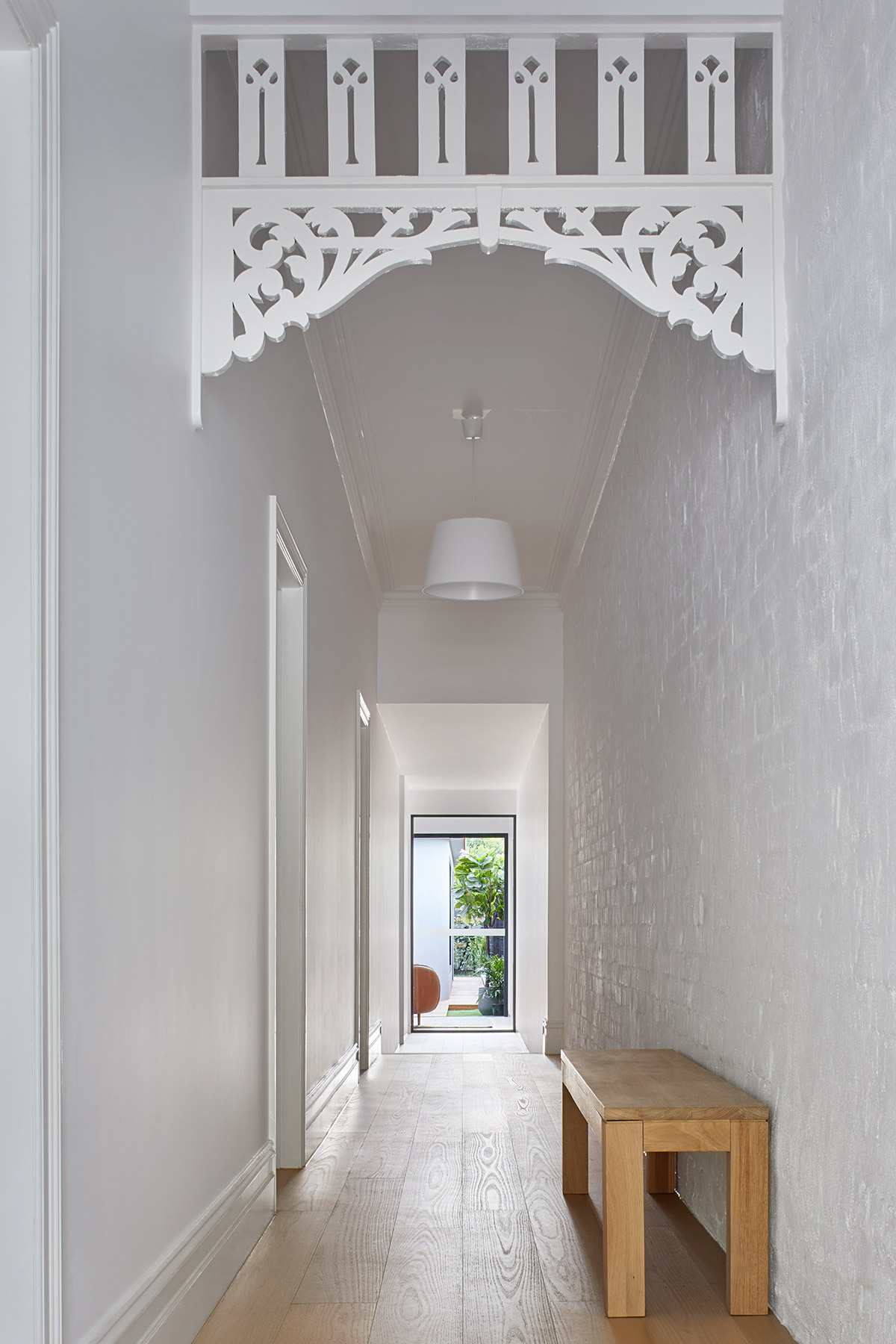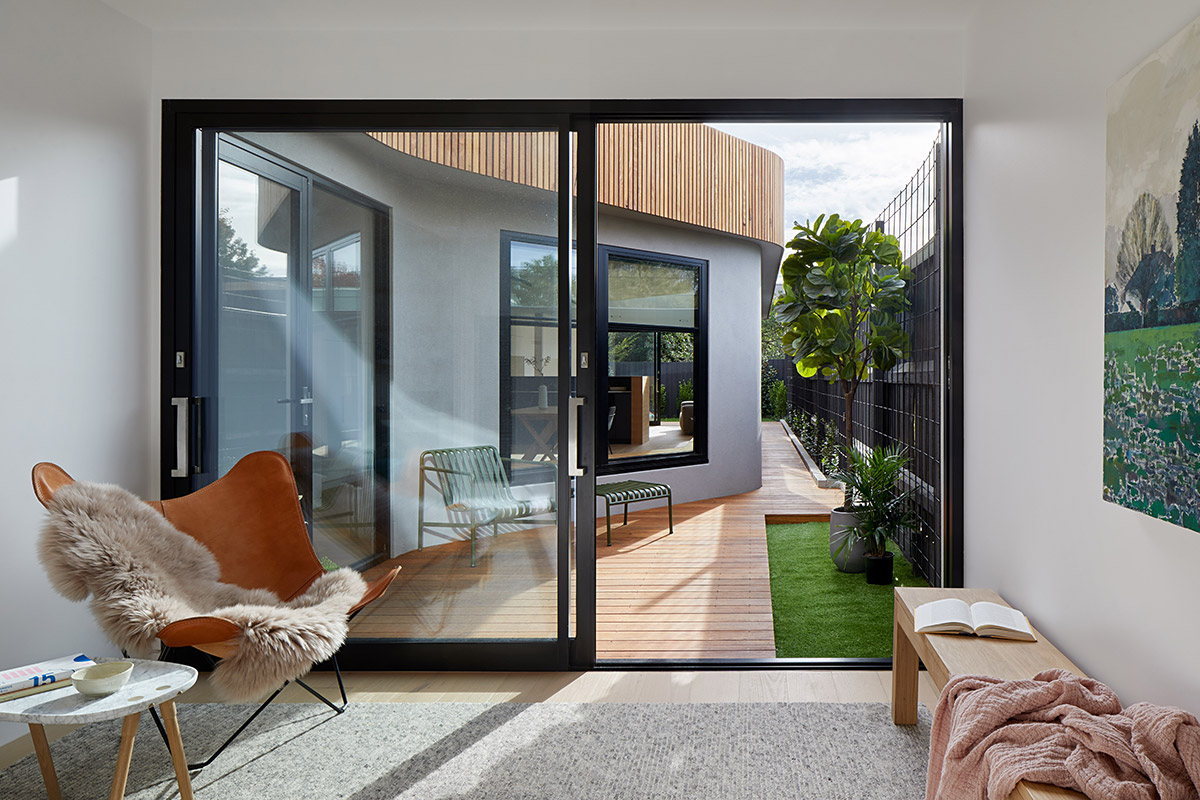 Overall, the project was kept simple and straightforward, with the design revolving around the solution for each of the client's requests. The addition and renovation created spaces that were enjoyable, light-filled and interesting, allowing the young family to enjoy and celebrate their new home that embraces a contemporary open plan living design.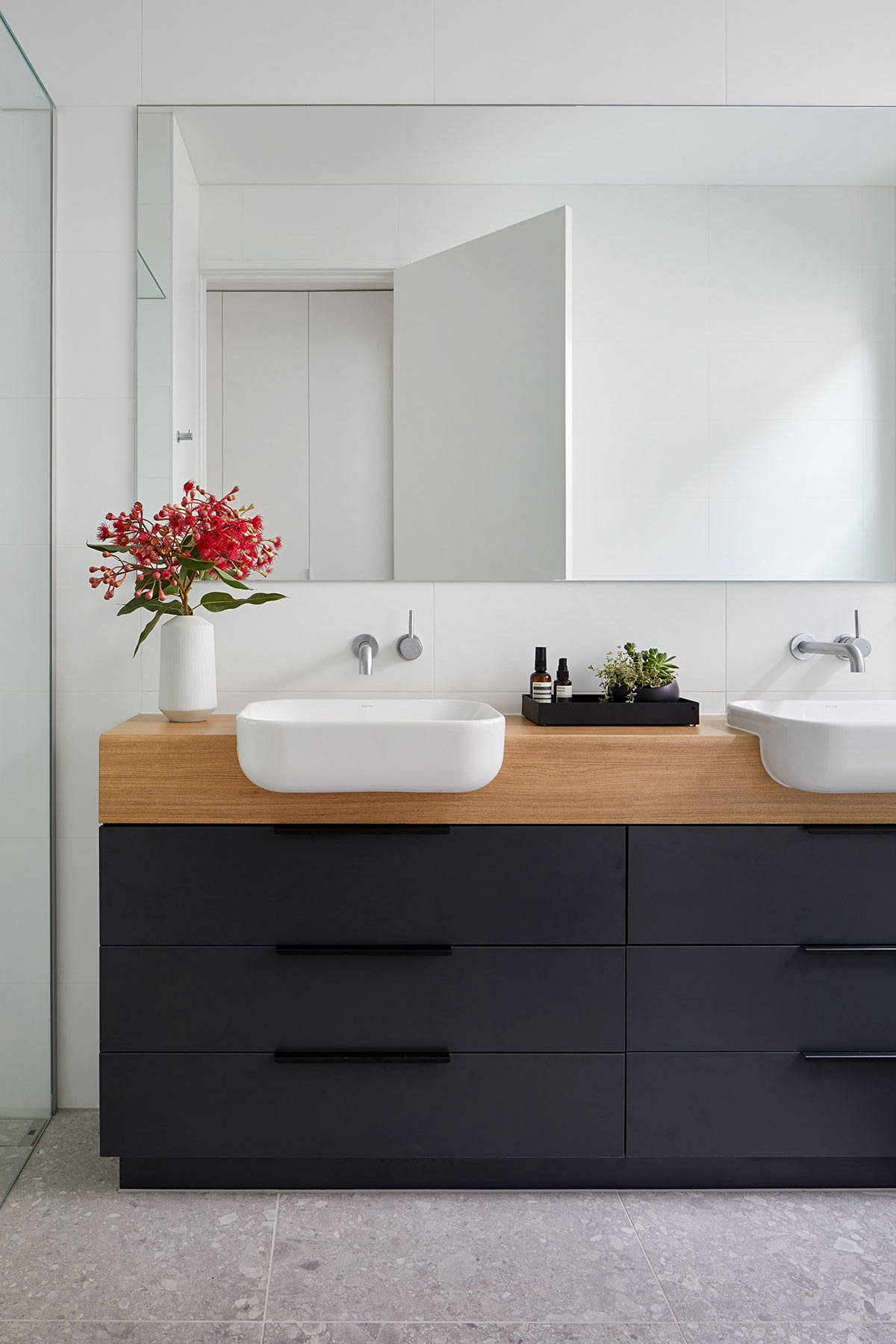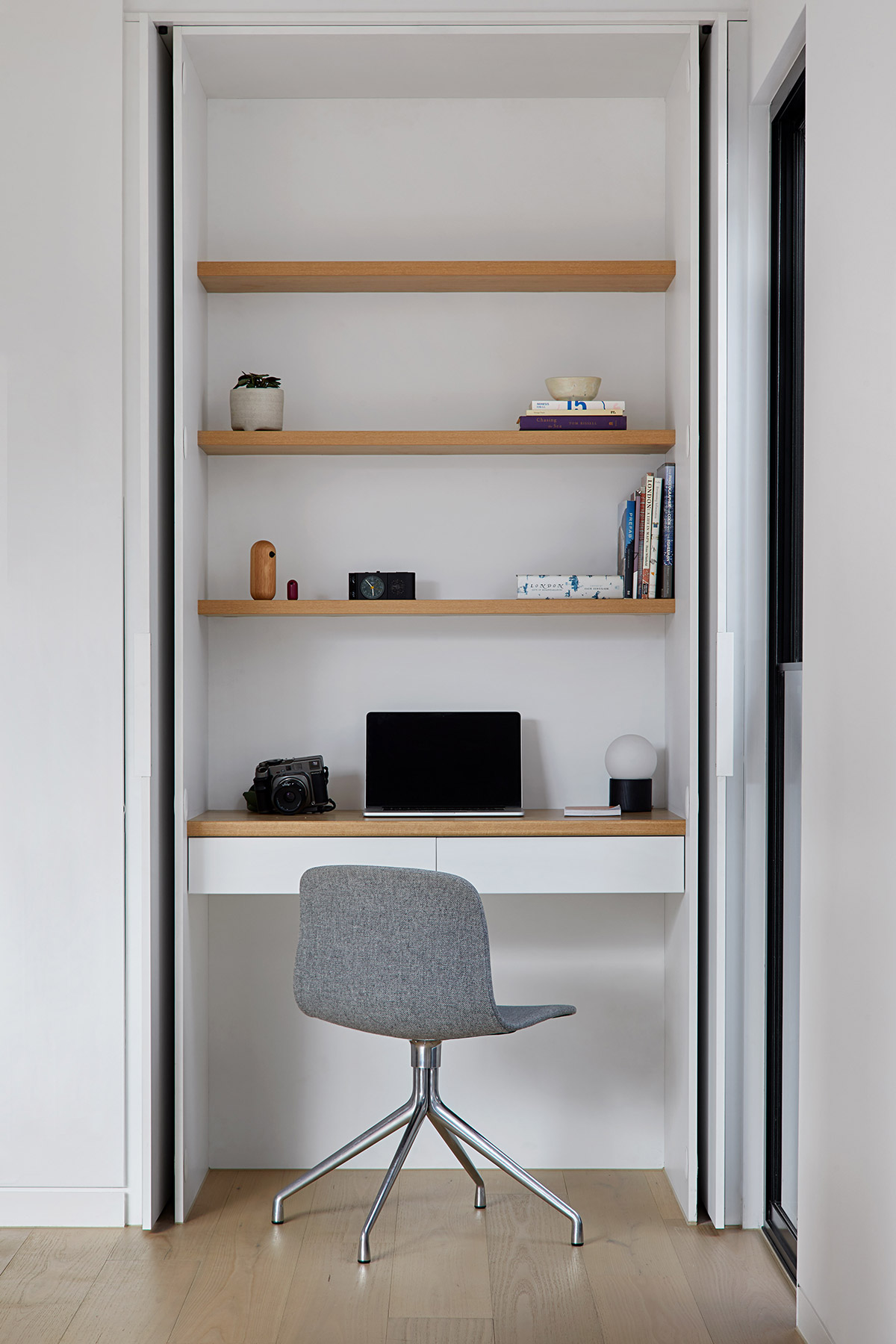 House Project: Yarraville Light House
Architect: ROAM Architects
Location: Melbourne, Australia
Builder: Portside Building
Photography: Tatjana Plitt