One of the things we love about home alterations is uncovering new meaning within the existing structure, to find something new amidst the familiarity. In the case of Woori, a home in a 1960s apartment building located in the Melbourne inner city suburb of Toorak, InBetween Architecture dug out an opportunity to create a sense of privacy in a place where it's not often found.
The interiors were looking tired from their latest renovations in the 1980s and the home owners were ready for a new cosmetic refresh to suit their modern day needs. Relocated balcony access and a new fireplace are among the things that allow new life to happen in a rich heritage structure. Come on in and you'll see what we mean…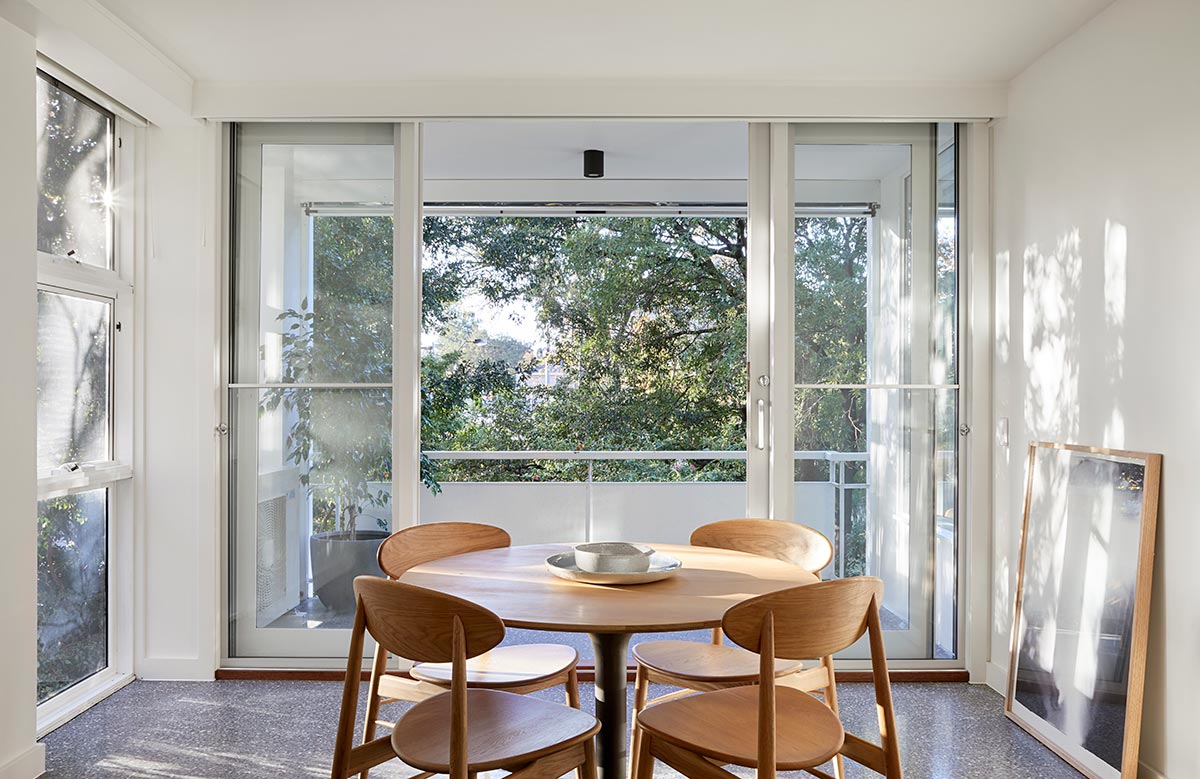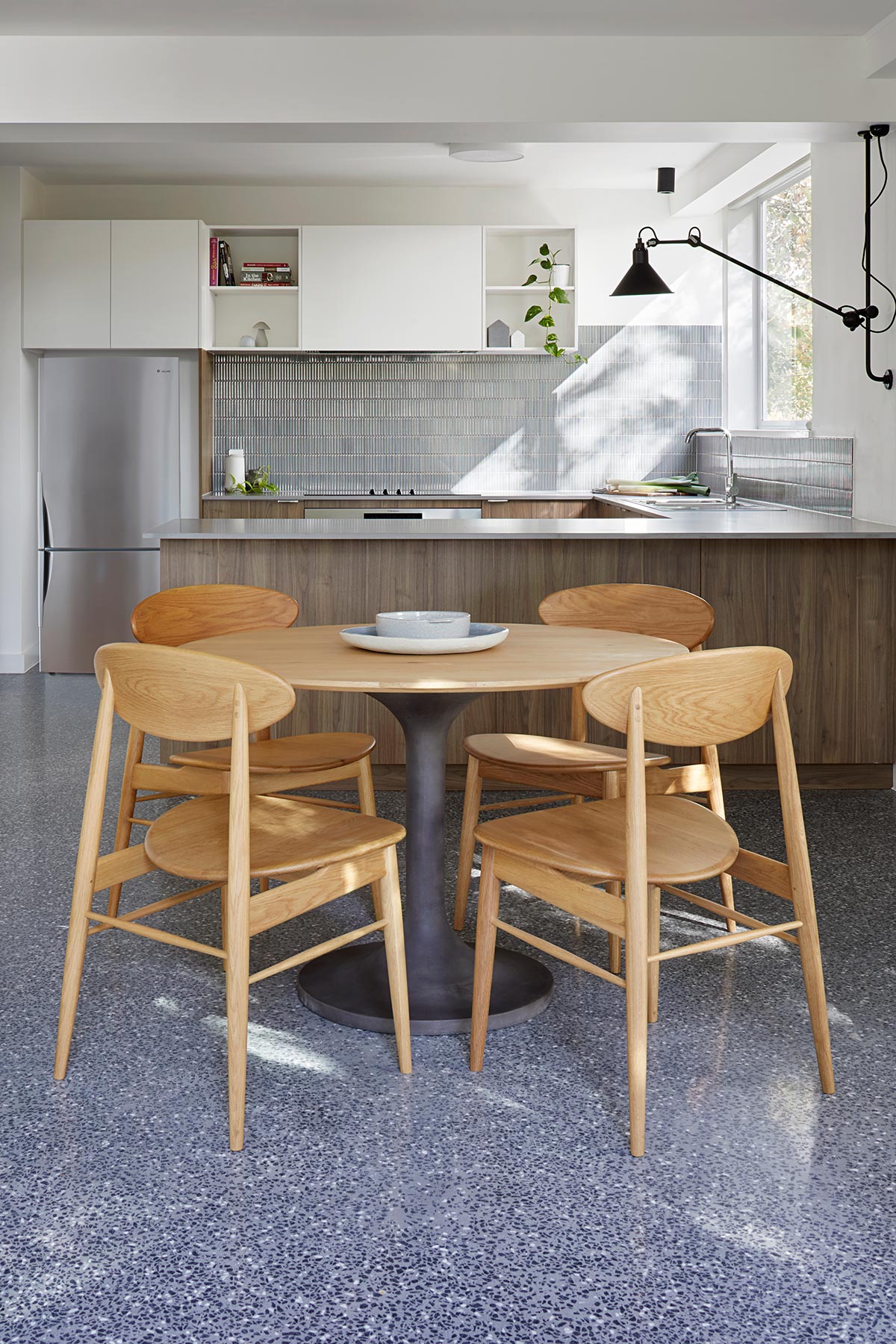 Over all, the space was spatially generous and expansive however, the original 1960s layout was in need of some serious attention. The original kitchen with adjoining meals area, while large, was completely separated from the dining and living rooms and the access to the balcony was awkwardly tucked away in a corner of the living room.
The biggest alteration was removing the wall between the kitchen and dining rooms to create open-plan kitchen / dining and give the kitchen a view to the garden. The meals area was reconfigured to create a walk-in pantry with casual meals catered for at the new island bench.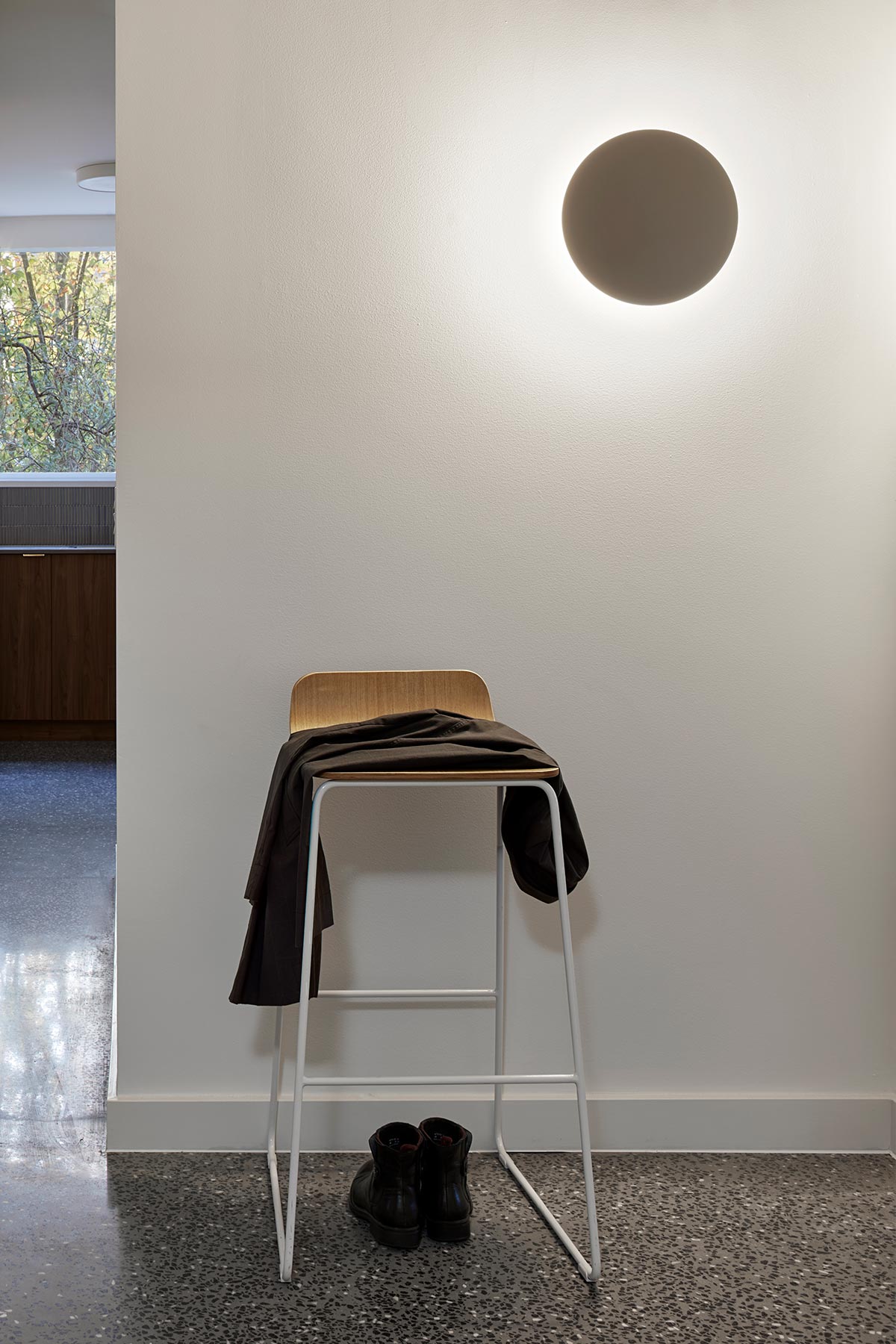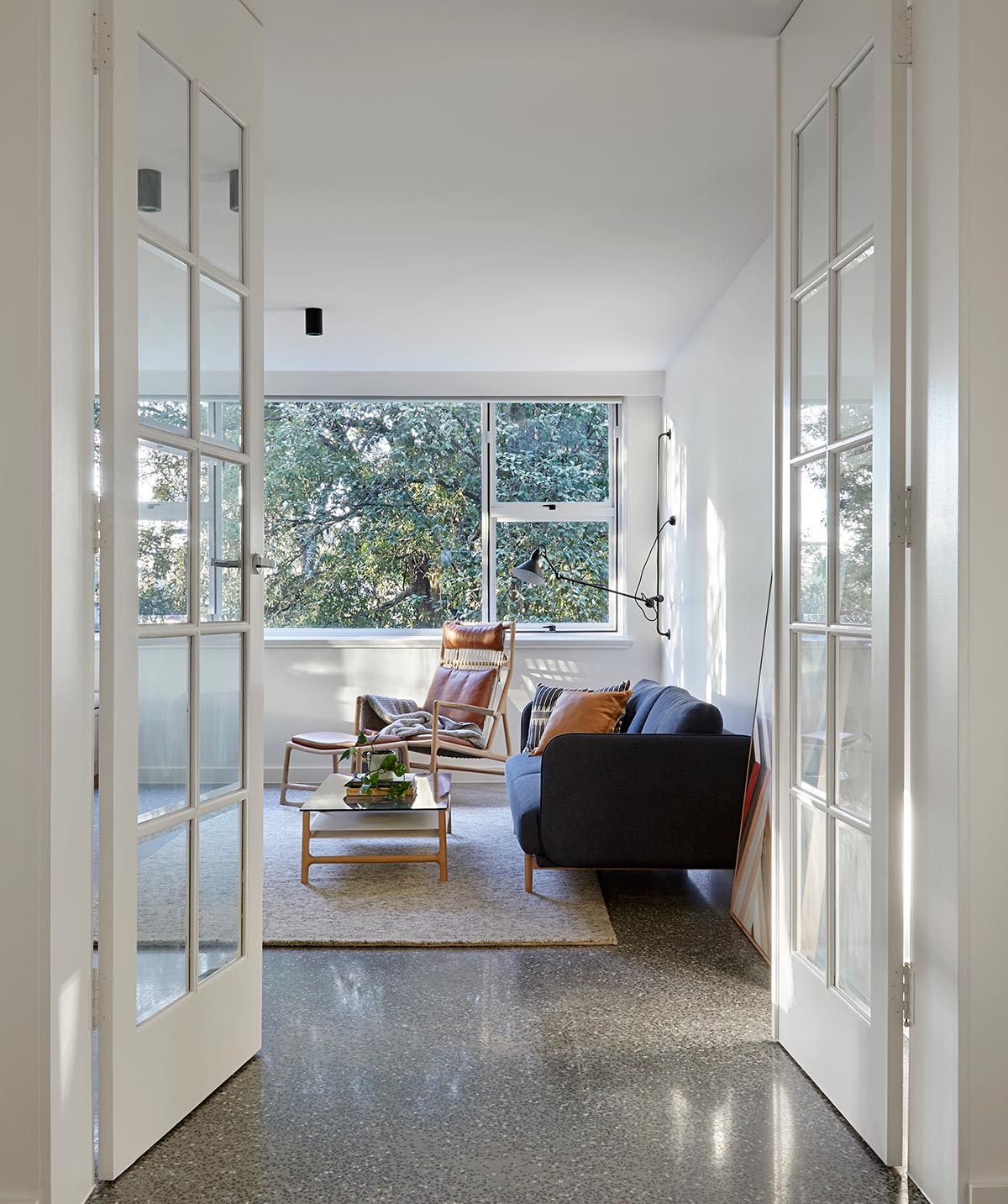 At the heart of this project was the need to give the apartment a cosmetic refresh. There were some oddities from the previous renovation, but the bones were always good. The approach was to simplify and streamline, to create a feeling of freshness, openness and light. InBetween Architecture worked within the existing constraints, such as layout of wet areas and locations of existing fixtures, but dramatically updated the look through a coordinated and refined selection of new fixtures and finishes. By making small tweaks, they were able to improve the functionality of the spaces within their existing general layouts.
Approaching the project with a consistent material and colour palette provides continuity throughout the apartment. Working with a limited base palette reduces the visual clutter and allows the selected features to stand out against a more subdued backdrop.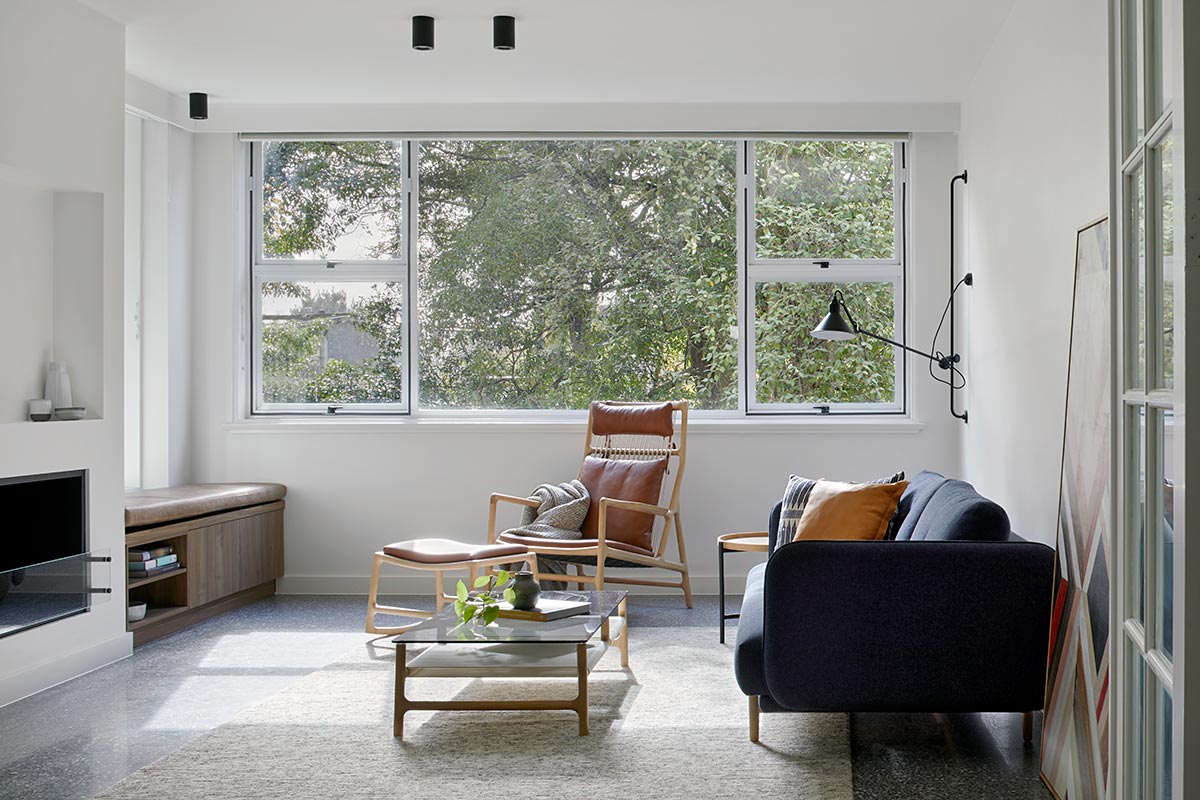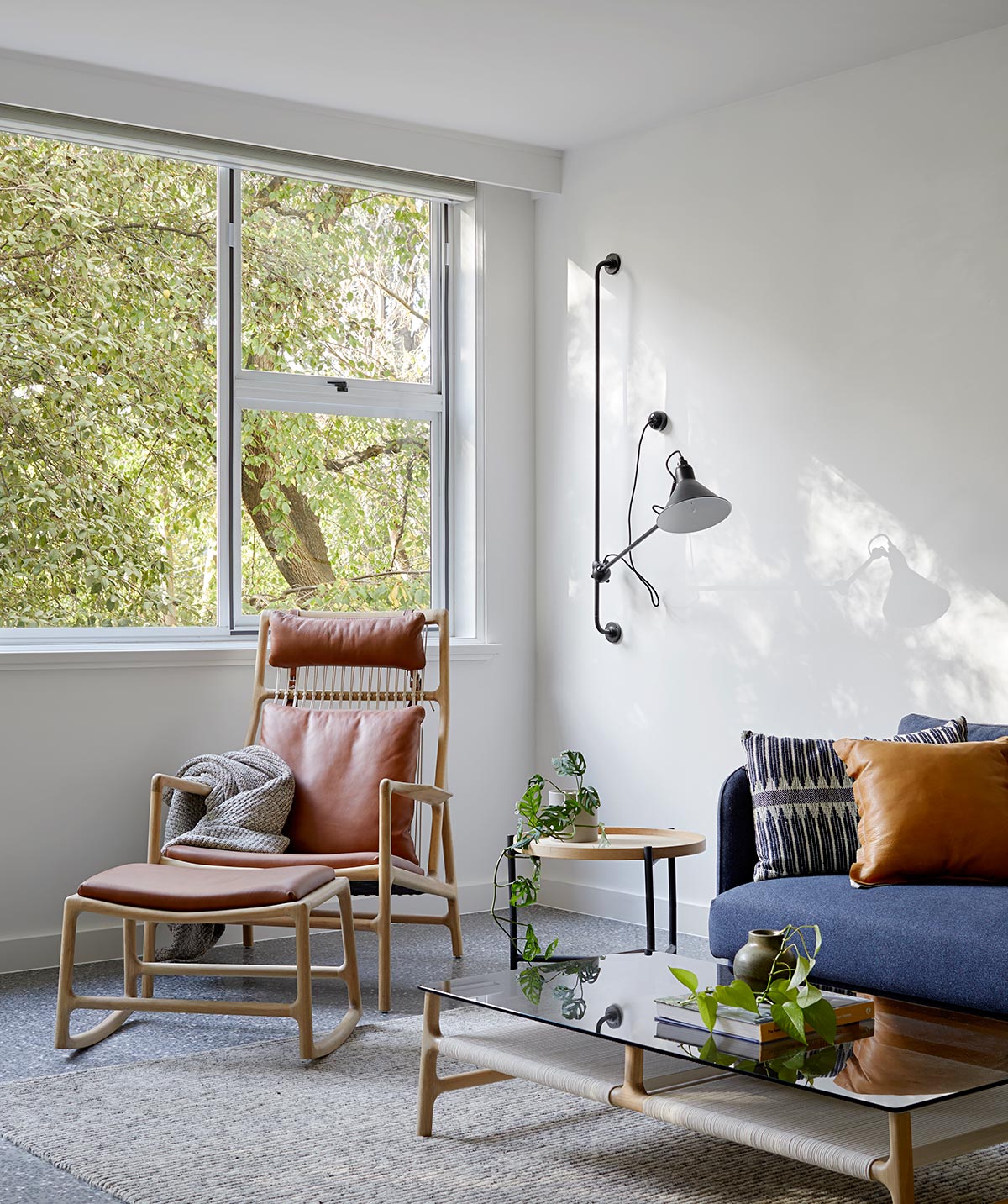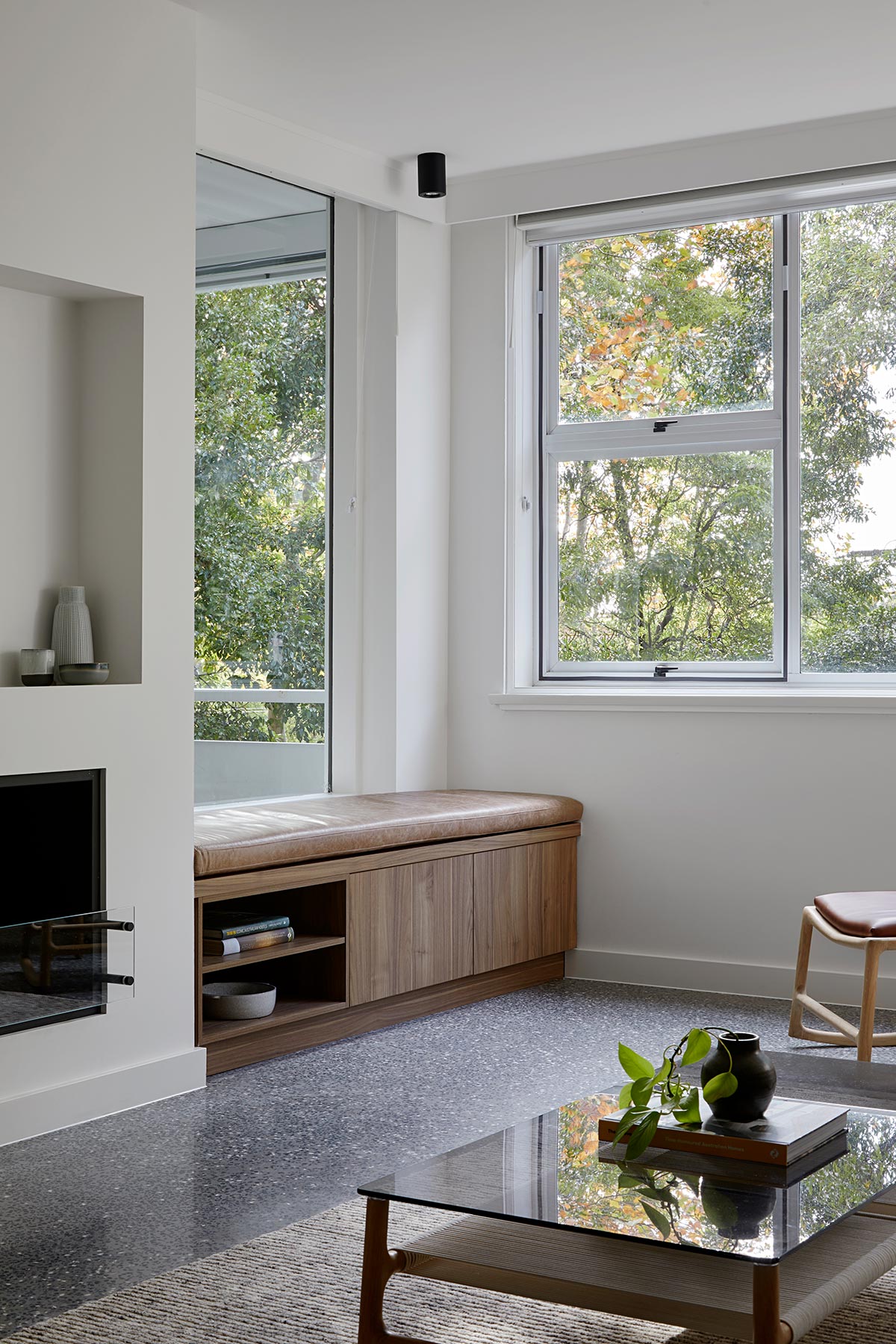 Relocating the access to the balcony from the living room to the dining area opened up the opportunity to create a more cozy, comfortable living space. A new bench seat, where the old door used to be, creates a casual space to enjoy the sunshine and view, and a new fireplace gives the room a focus and adds a homely quality to the living space.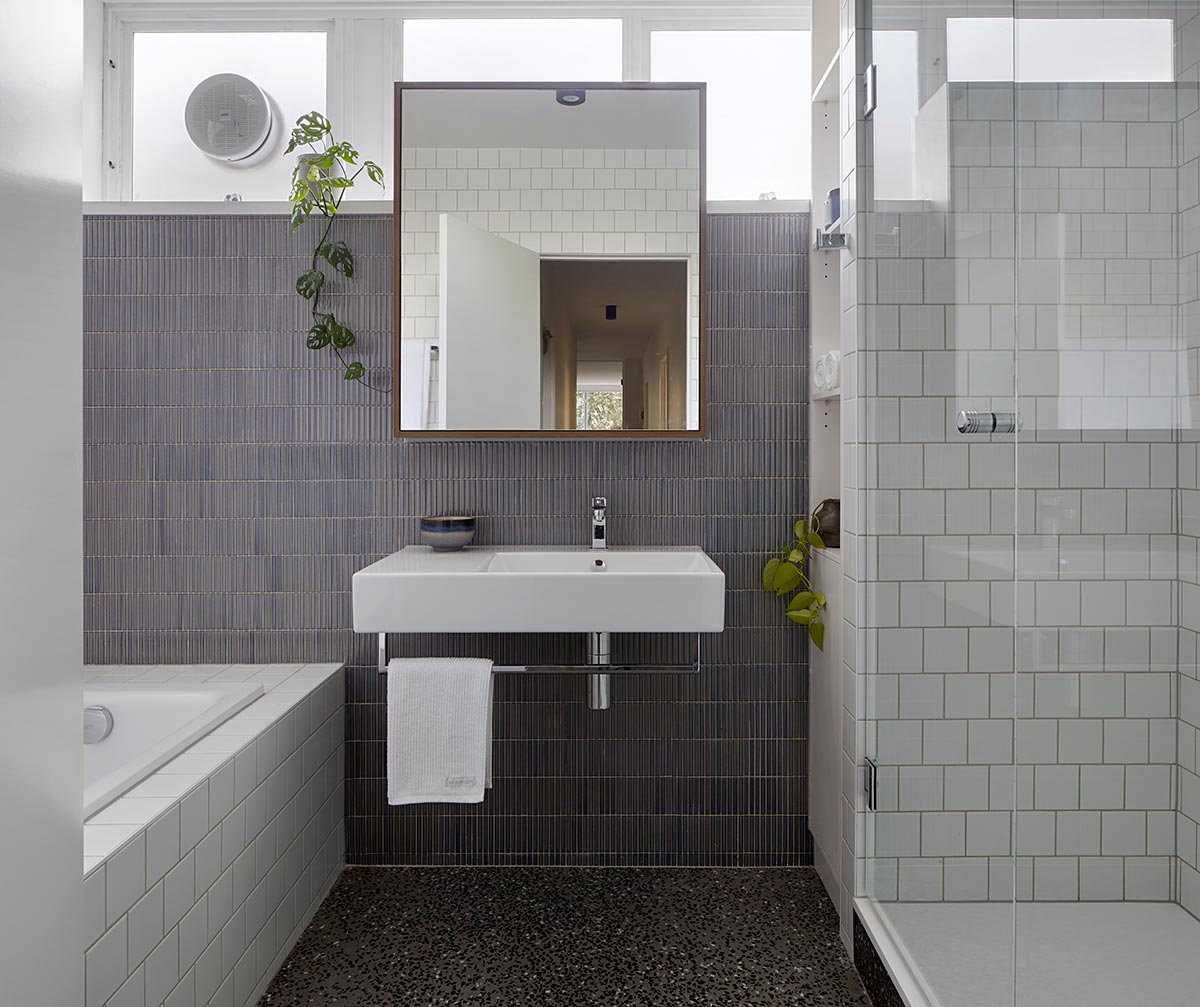 Woori by InBetween Architecture
Location: Melbourne, Australia
Type: Alterations and Additions
Photography by Tatjana Plitt