A brief that simply requested for a simple, light-filled, durable and modern expansion of a home for a growing family was responded to with utmost dedication to transform a 1900s Victorian dwelling into an expansive living space. Thanks to the collaborative effort of the architects from Field Office Architecture and the interior designer Kali Cavanagh, and builder FrankBuilt. With a lot of sporadic extensions throughout the years, the home called for a much-needed aesthetic overhaul to utilise its functionality and to join the modern age with a new-found sense of purpose. What unfolded was an elegant family home that will make you smile. Let's take a look.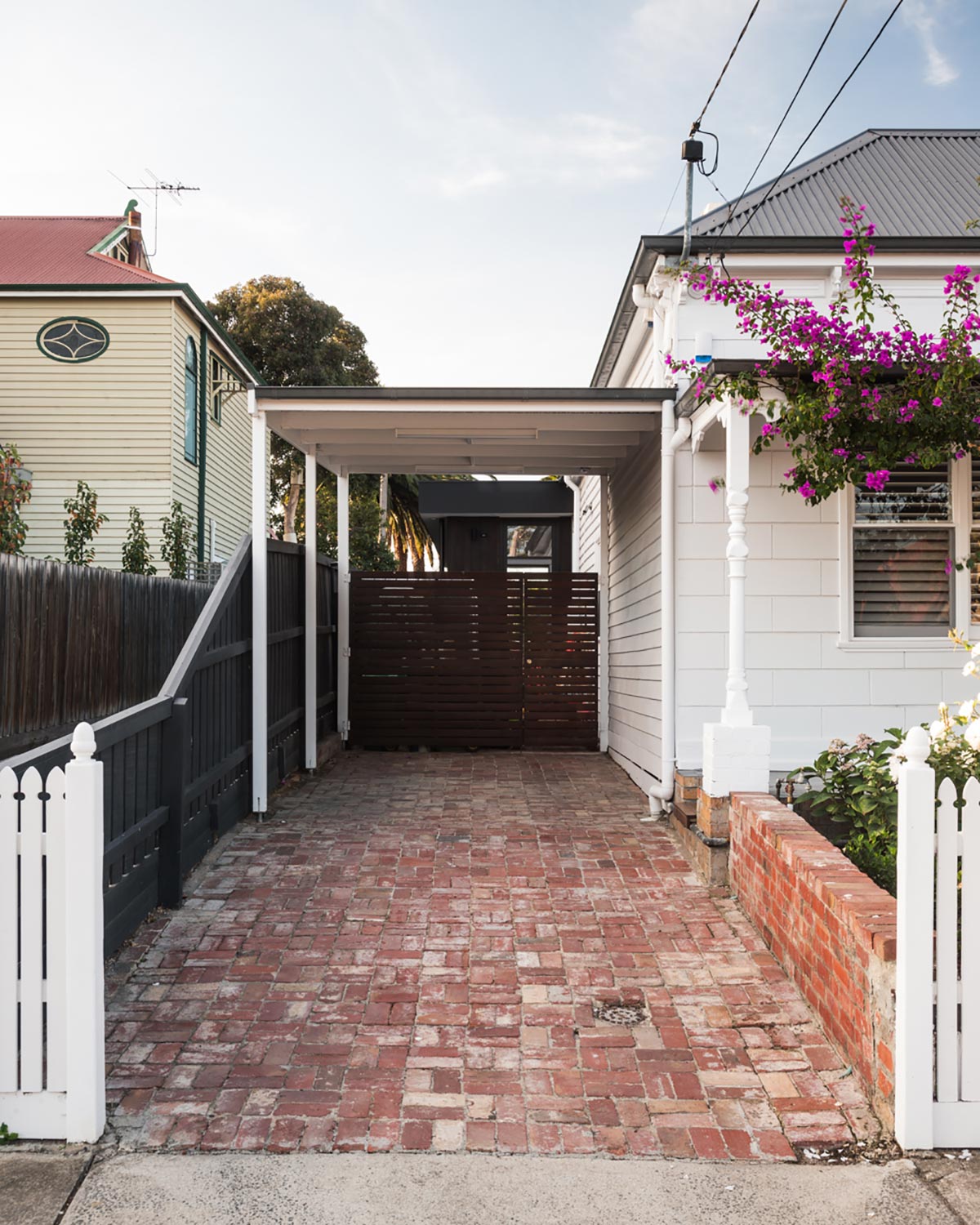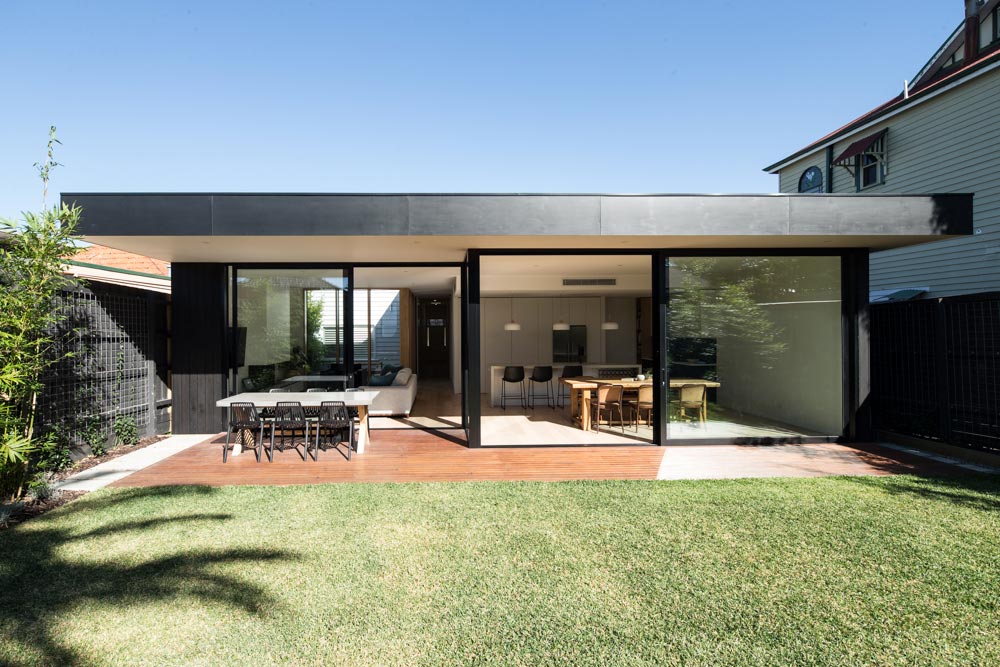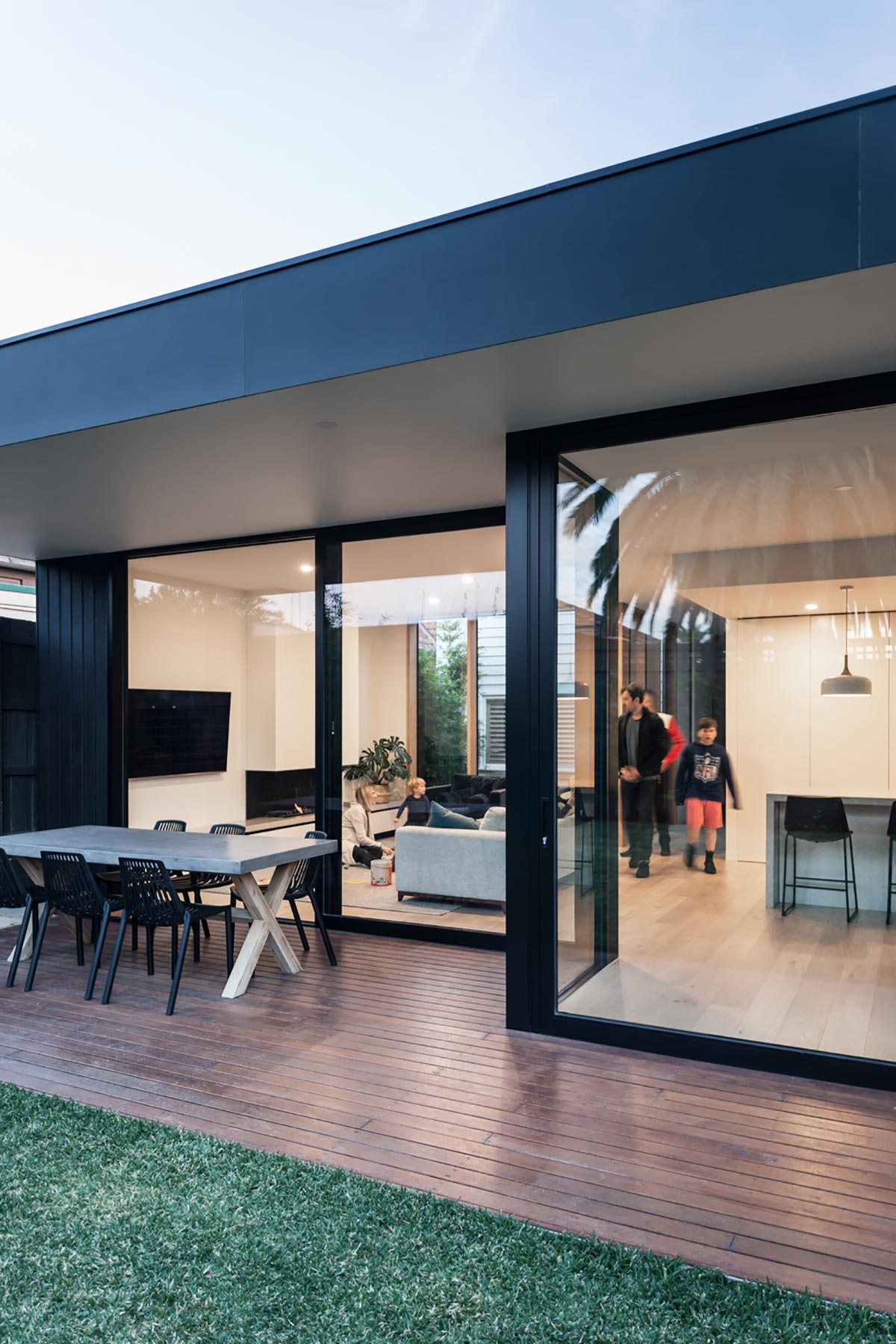 With previous renovation works came a good opportunity to explore and reveal hidden fixtures such as higher ceiling structures with ornate plasterwork and clogged up fireplaces. Given the house's northern orientation, the architects took the chance to open up the living areas with large, double-glazed, thermal windows with huge sliders. To combat the crazy Australian weather during hot, summer months, retractable insect screens were set up with shade provision to provide a conducive space all year round.
Having nearly five kids in the household with four of them freely running around, the parents wanted a structure that will allow them to walk directly from the living room to the lawn and have a clear sight of the kids from either of the space, right from where they are currently at.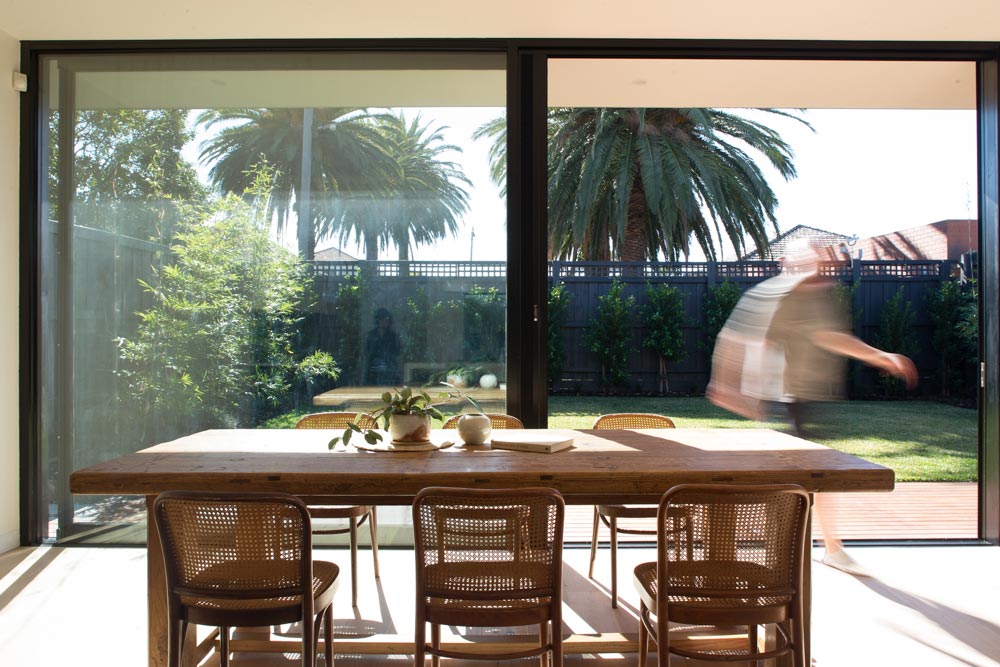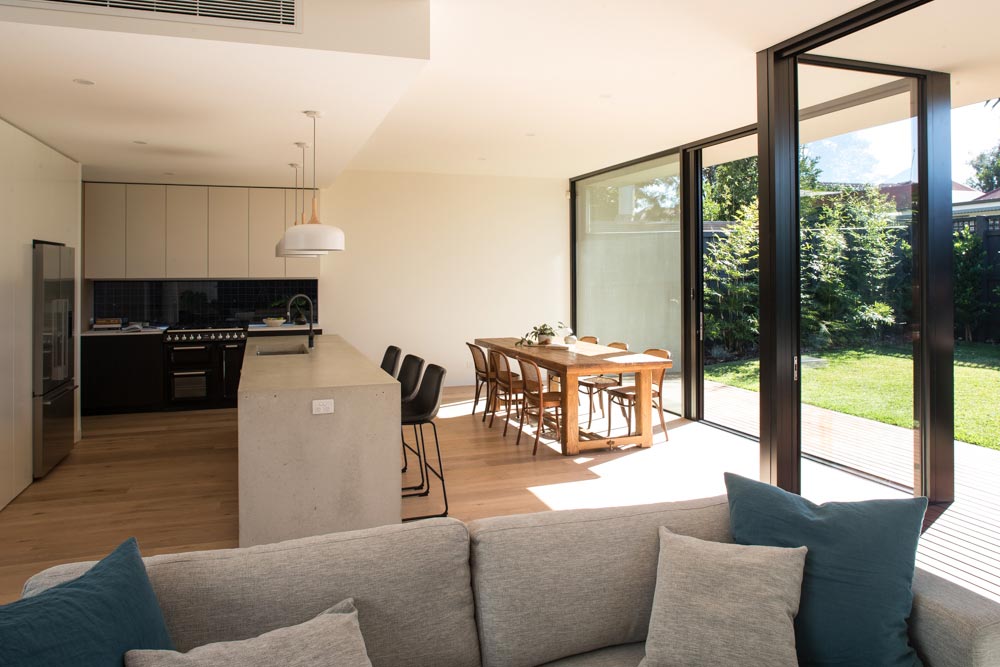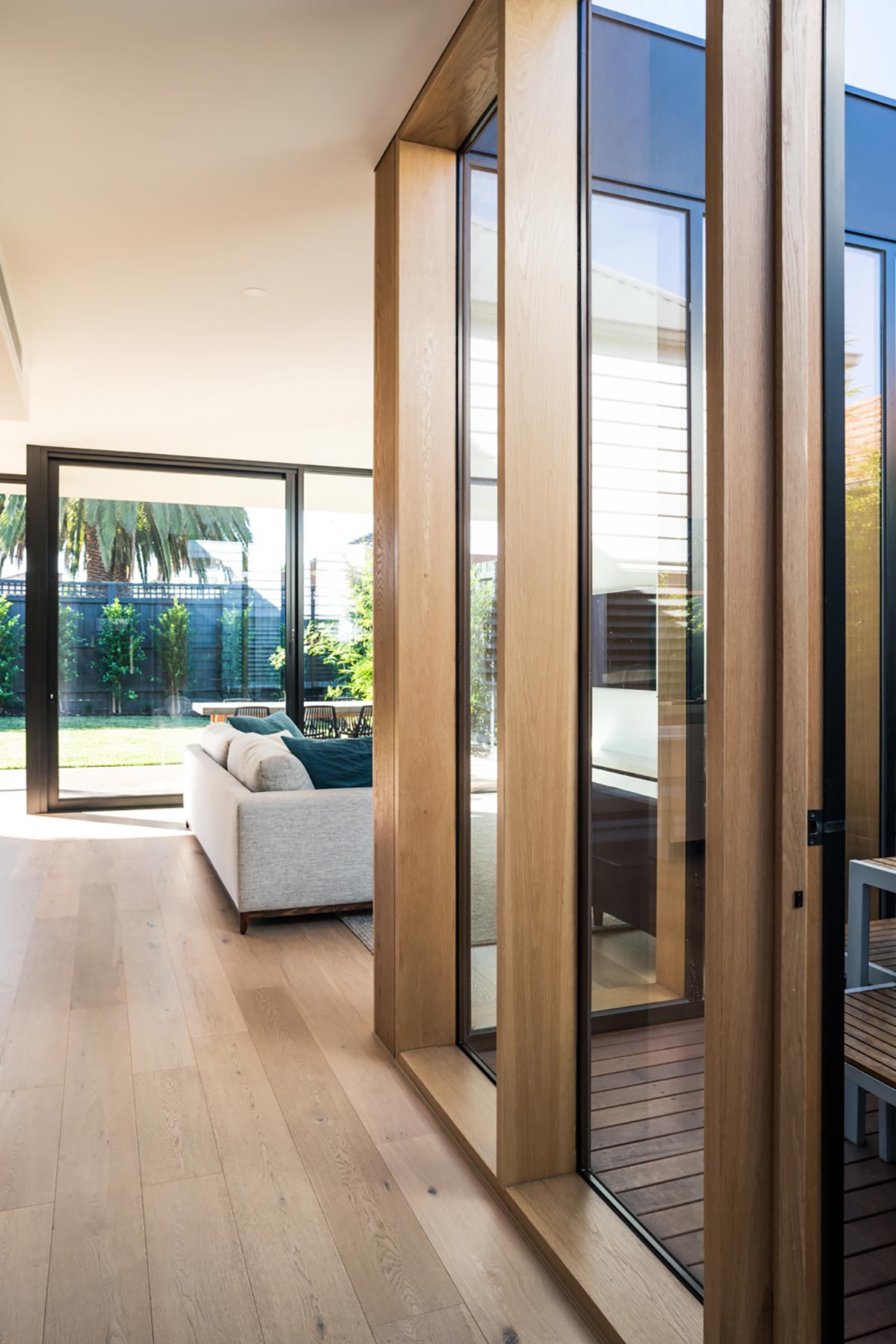 Surrounding rooms of the living space are subtly divided with glass to provide a sense of openness and individuality, all at the same time. Pallets and materials are kept simple and light to reveal a more expansive interior landscape that the entire family can enjoy.
A good balance of dark and light fixtures are slyly played throughout the home, creating a harmonious interaction of contrasting visuals for a modern, eclectic finish.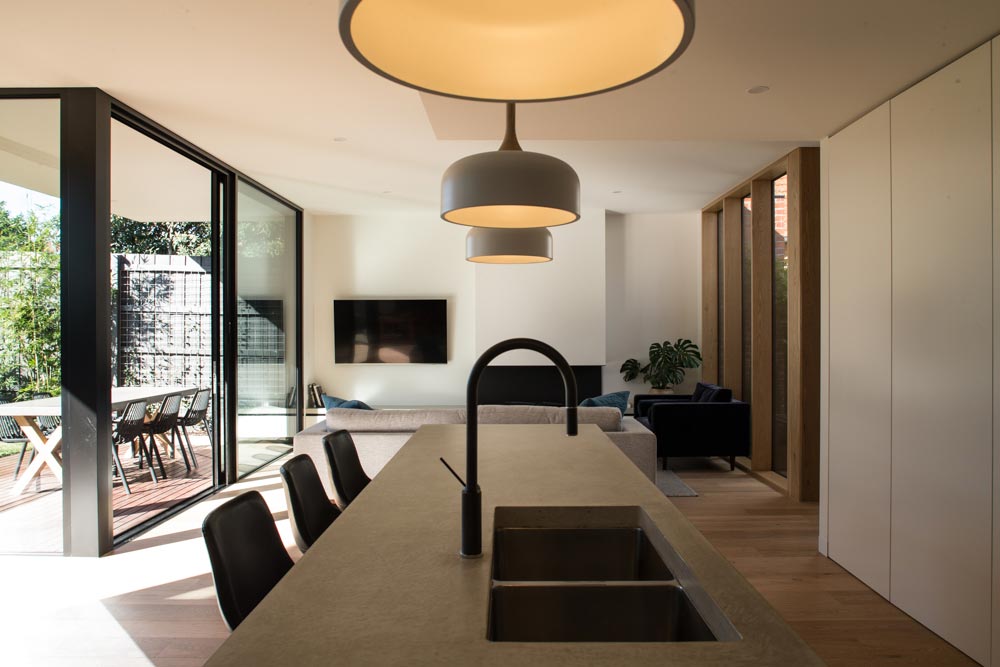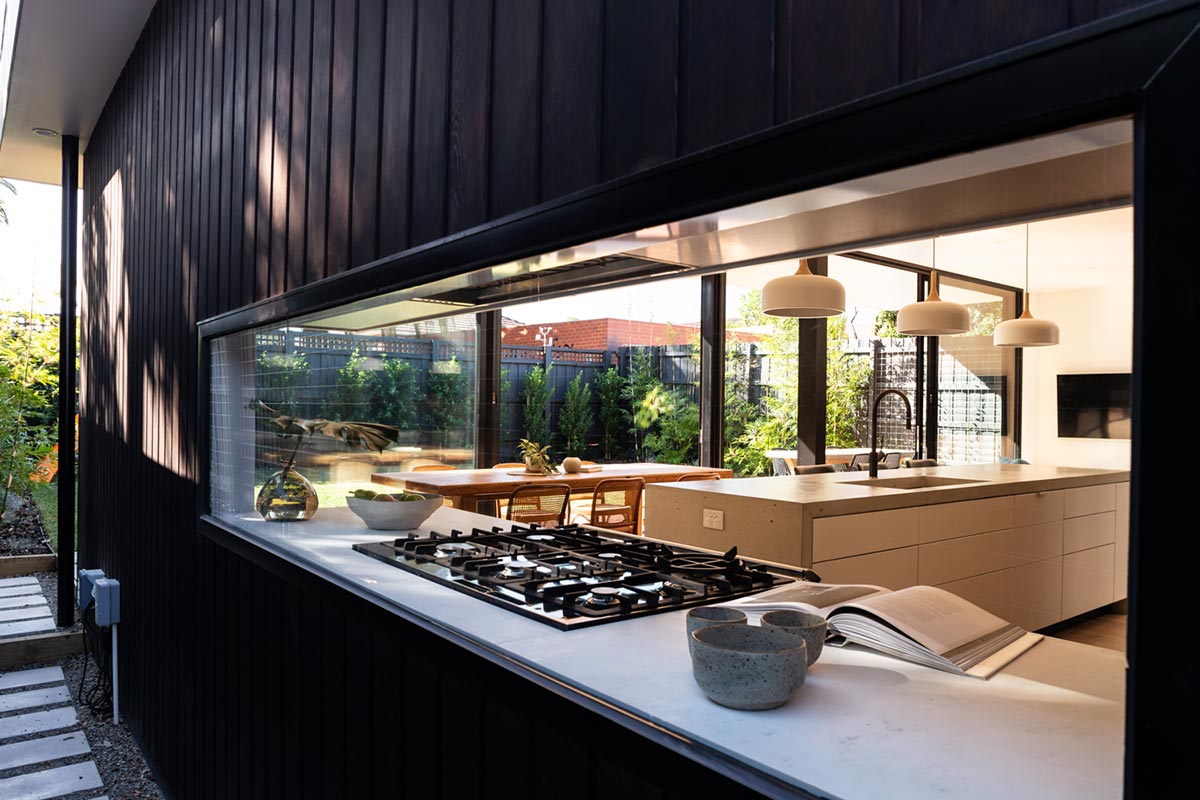 Thornbury House exemplifies that with great aesthetics come great responsibility in terms of introducing sustainability features for the benefit of the environment. Greywater recycled water system and highly insulated building fabric were all included in the renovation works.
While most houses provide a sense of retreat from the outside world altogether, Thornbury House provides that same feature within the home, allowing the family the privilege to openly interact and enjoy each other's privacy at the same time.
Project: Thornbury House
Architect: Field Office Architecture
Location: Thornbury, Victoria, Australia
Type: Alterations and Additions
Interior Design: Kali Cavanagh
Build: FrankBuilt
Photography: Dan Farrar