I love getting a new phone and if I can't get a new phone, a new cover is nearly just as good. I've tried rocking sans cover and multiple plastic covers, that inevitably end up on the floor thanks to my slippery fingers and general clumsiness. So then I've opted for those hard core grip covers that are so tactile I can barely get my phone in and out of my own pocket and given that I use my phone more often than not, this simply doesn't fly. So in comes Woolnut with their tactile yet smooth premium leather that provides the best of both worlds, making a good looking cover functional.
Woolnut is a Swedish leather accessories brand that specialises in designing premium leather protection goods for Apple devices. Founded in Stockholm in 2012 by three friends with a background in design engineering and product development, the brand offers quality products that boast an exquisite combination of vegetable-tanned full-grain Scandinavian leather and 100% natural wool. Together with their genuine interest in tech, design and modern craftsmanship, all of their products are made with not just extraordinary organic materials, but also boast minimalistic and functional designs.
Their signature vegetable tanned leather comes in Black, Cognac, and Green (I like the green personally!) and they are available for a variety of products including:
Premium MacBook Sleeves
Premium items deserve premium protection! Their MacBook sleeves are designed to be a perfect fit for each model of MacBook. Available in either Black, Green or Cognac vegetable tanned full-grain Scandinavian leather, both are made with an interior of the finest 100% natural grey wool felt. The more you use it, the more beautiful it will get as the patina of the leather gives it more character over time.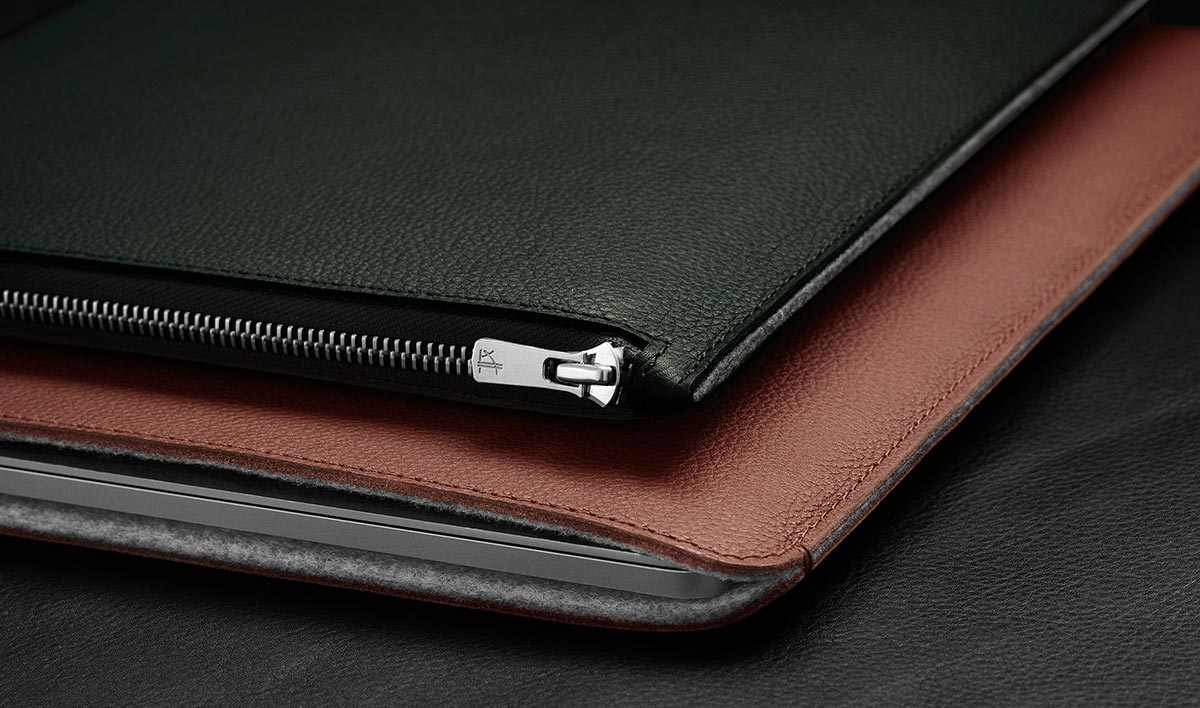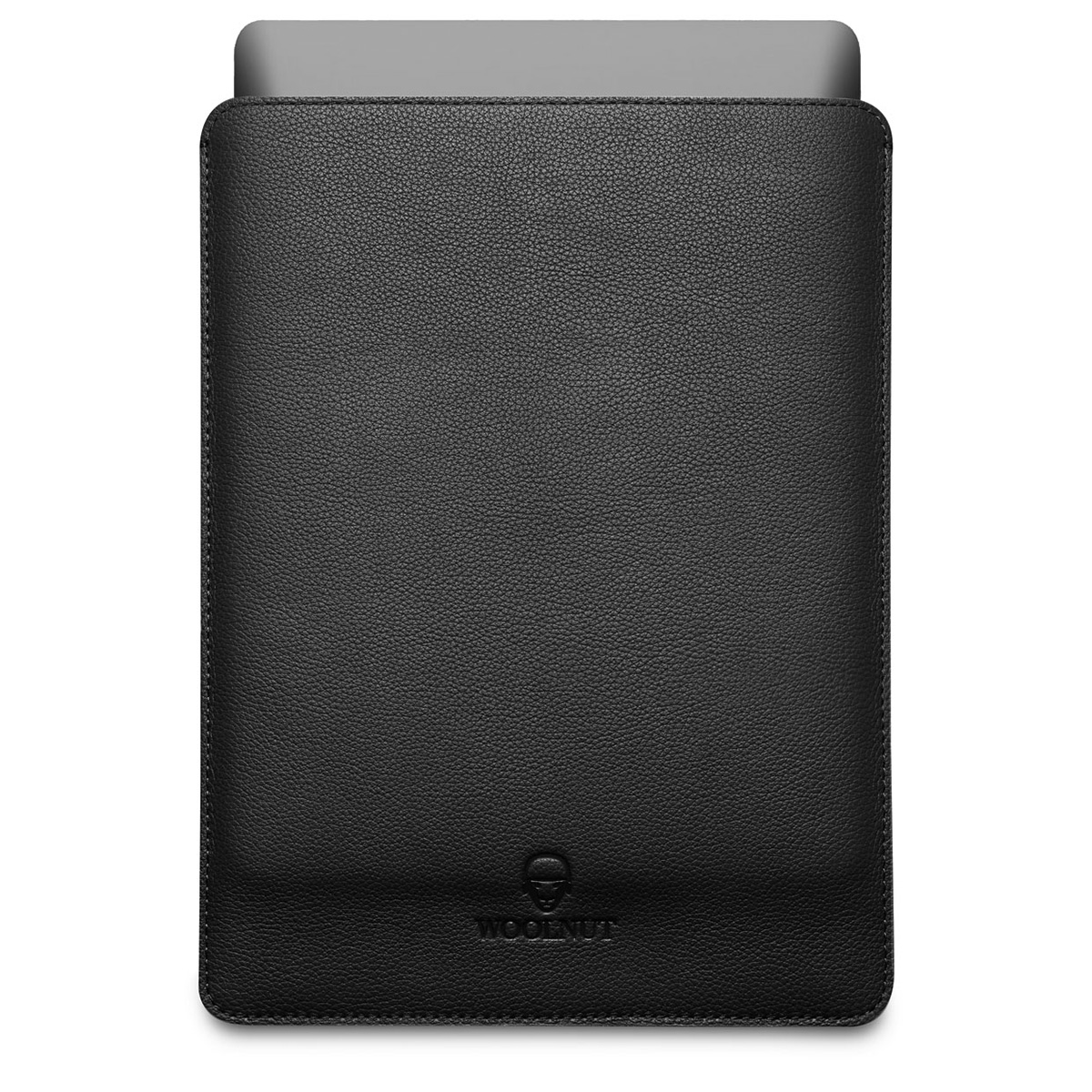 Exclusive MacBook Folios
This one is slightly bulkier than the sleeve, but can definitely house more stuff including a few business or credit cards, a passport, and even an iPhone! Their top-of-the-line folios bring a sense of understated luxury to the MacBook lineup. The YKK Excella zipper used in this folio is one of the world's most luxurious zippers. Built to last a lifetime and available in their signature Black, Cognac and Green leather, also comes with an interior of 100% natural grey wool felt.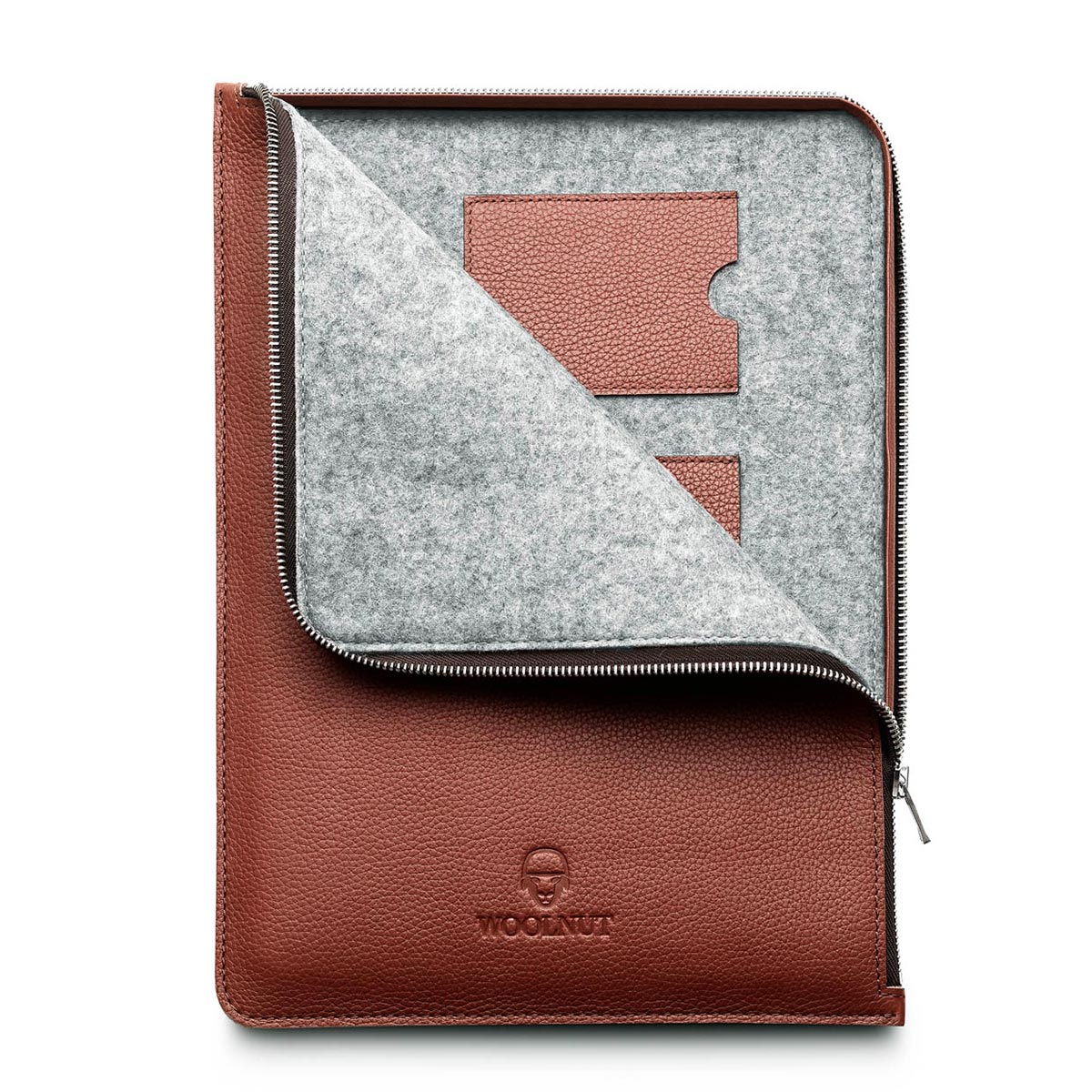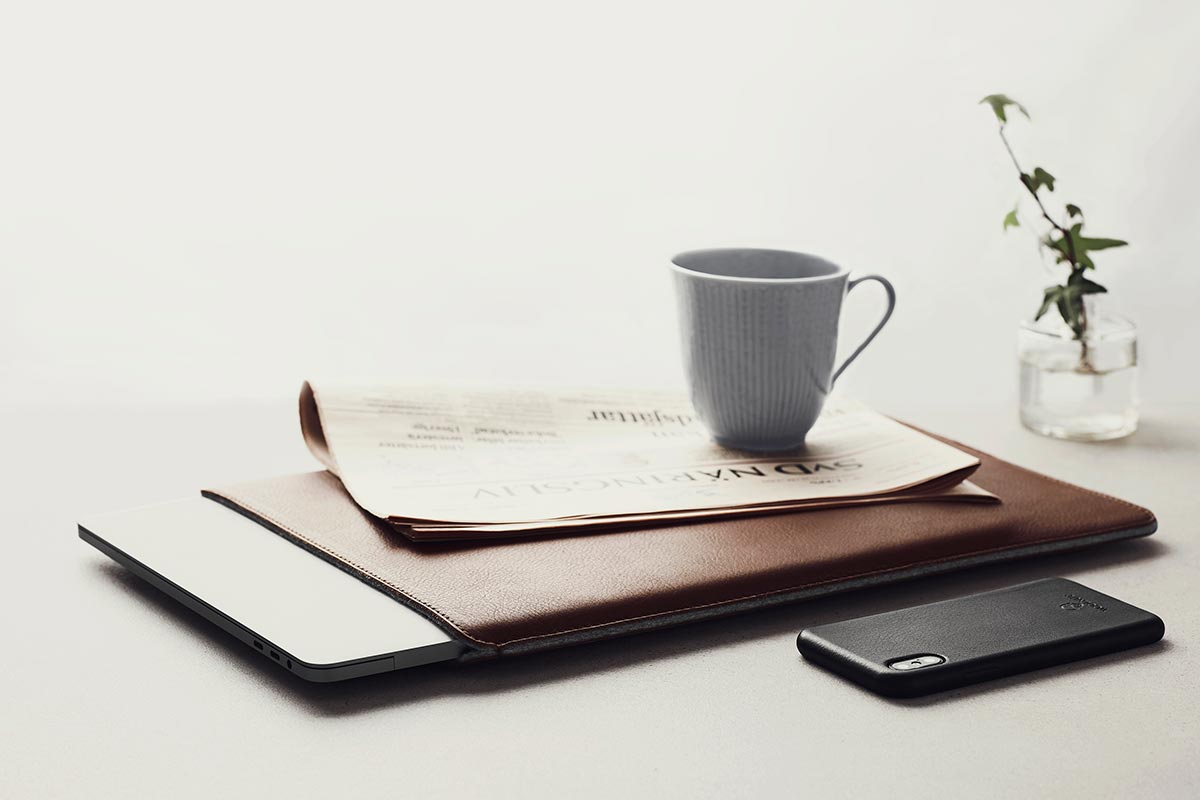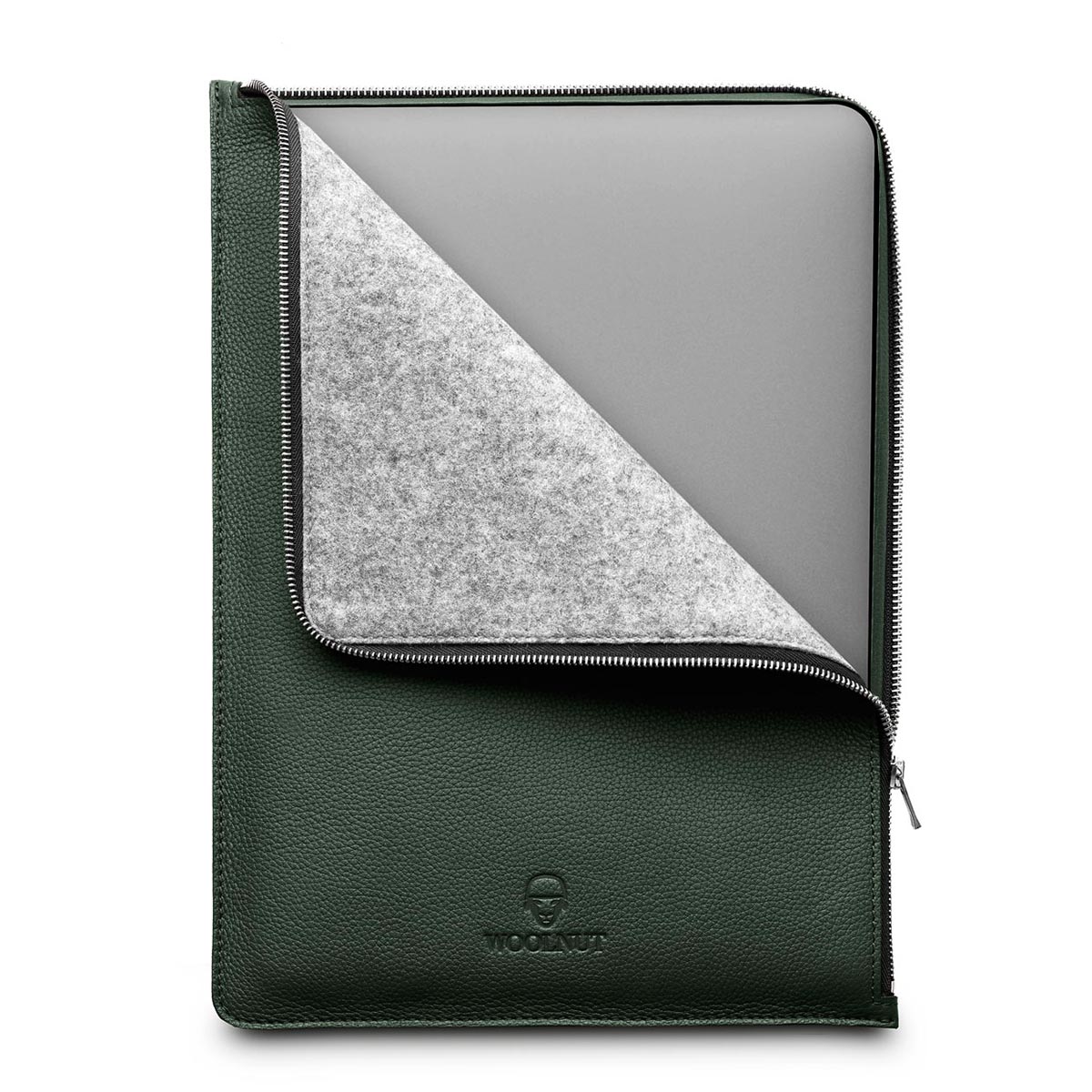 Slim iPhone Leather Cases
These minimalist iPhone cases look and feel extremely well-built. Perfect for anyone who wants to make their iPhone less slippery and much easier to grip and use. Woolnut iPhone leather cases are crafted with an exterior in their signature leather from Scandinavia and an interior in the finest soft microfiber. The molded design of these cases wraps the entire iPhone completely for the best possible protection. Still, it is very slim, not adding unnecessary bulk.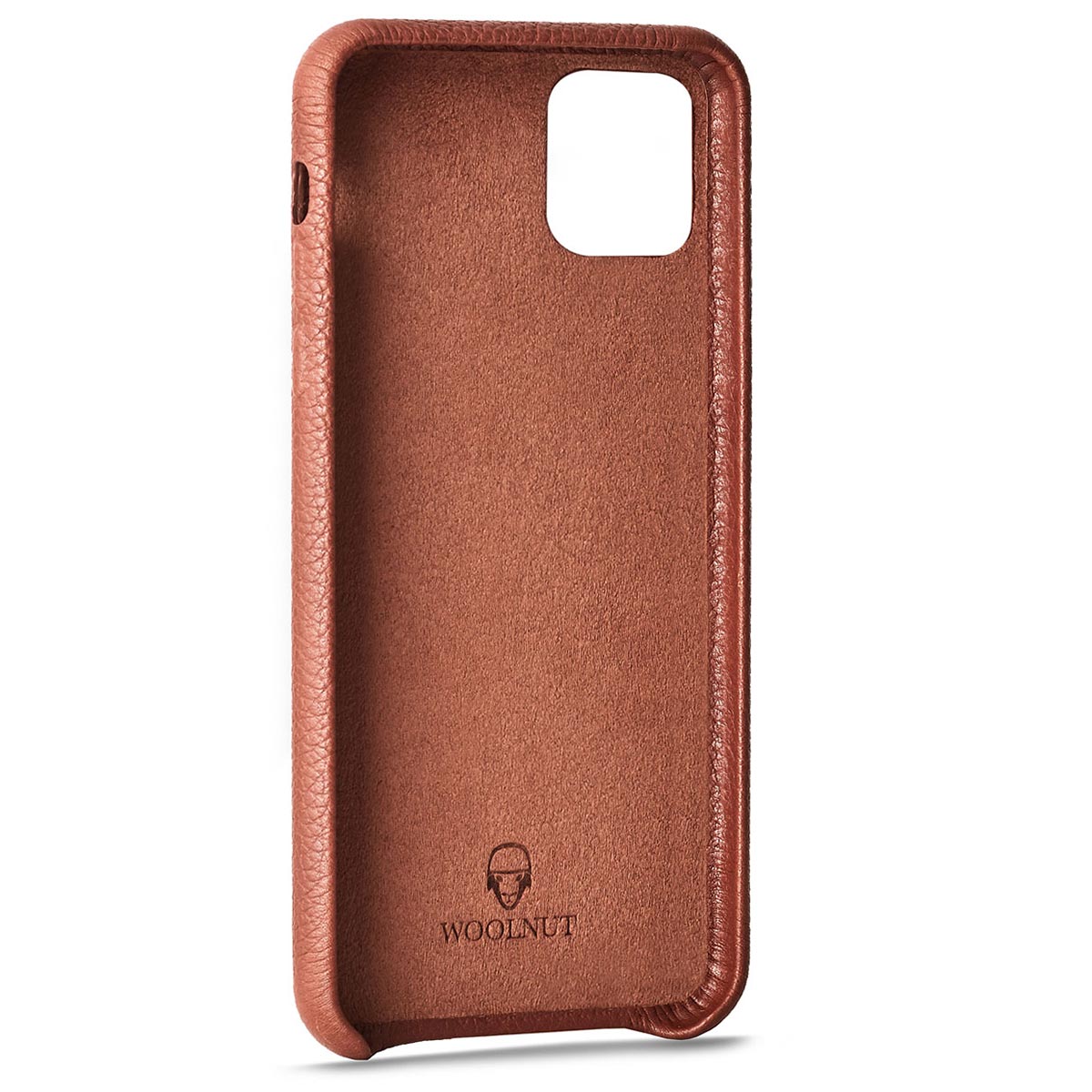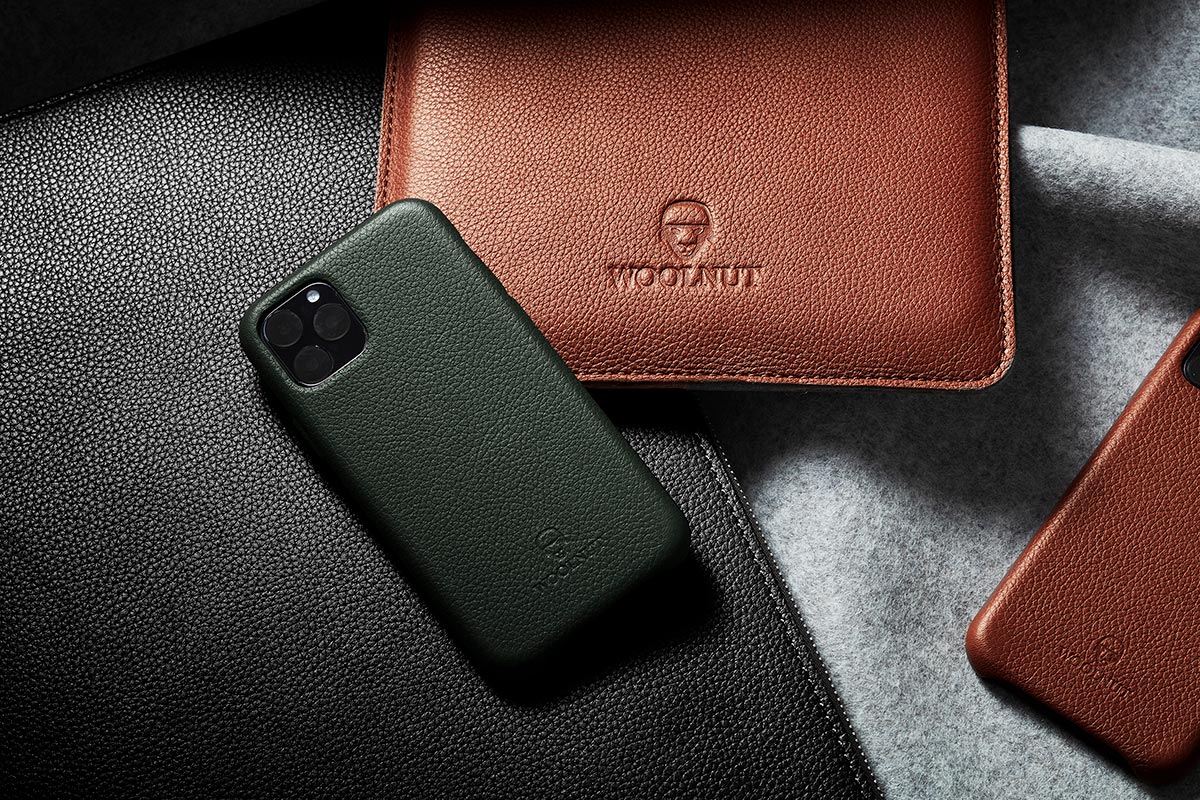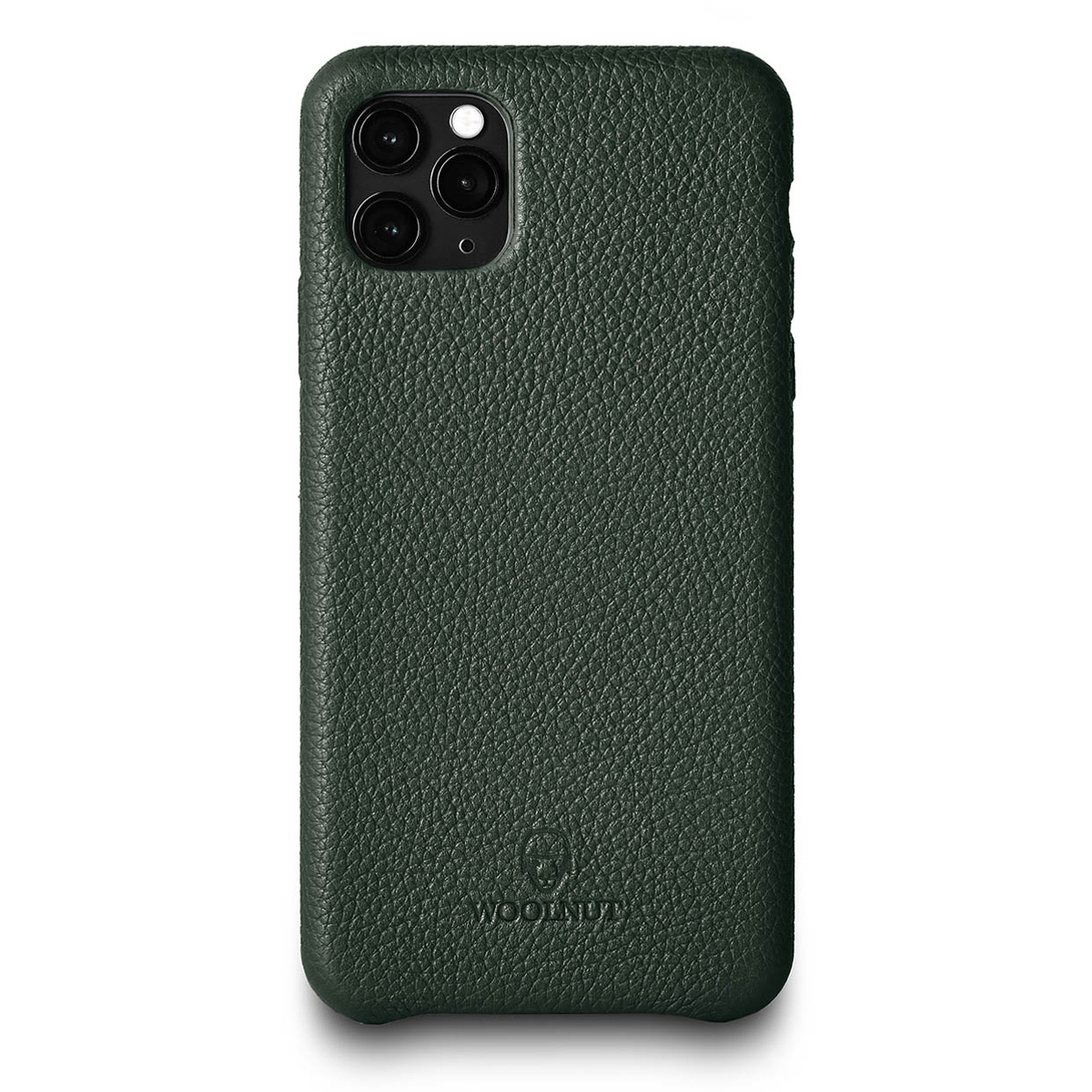 iPad Pro Leather Sleeves
Minimalist and functional, Woolnut's iPad Pro leather case sleeve is made with the same design and high level of craftsmanship as their signature MacBook sleeves. It is a very functional iPad pouch as you can charge it right in the sleeve and easily carry it with you for everyday use without adding bulk or weight to the already slim Apple devices. Perfect way to snug your iPad while at the same time protecting it from bumps and scratches.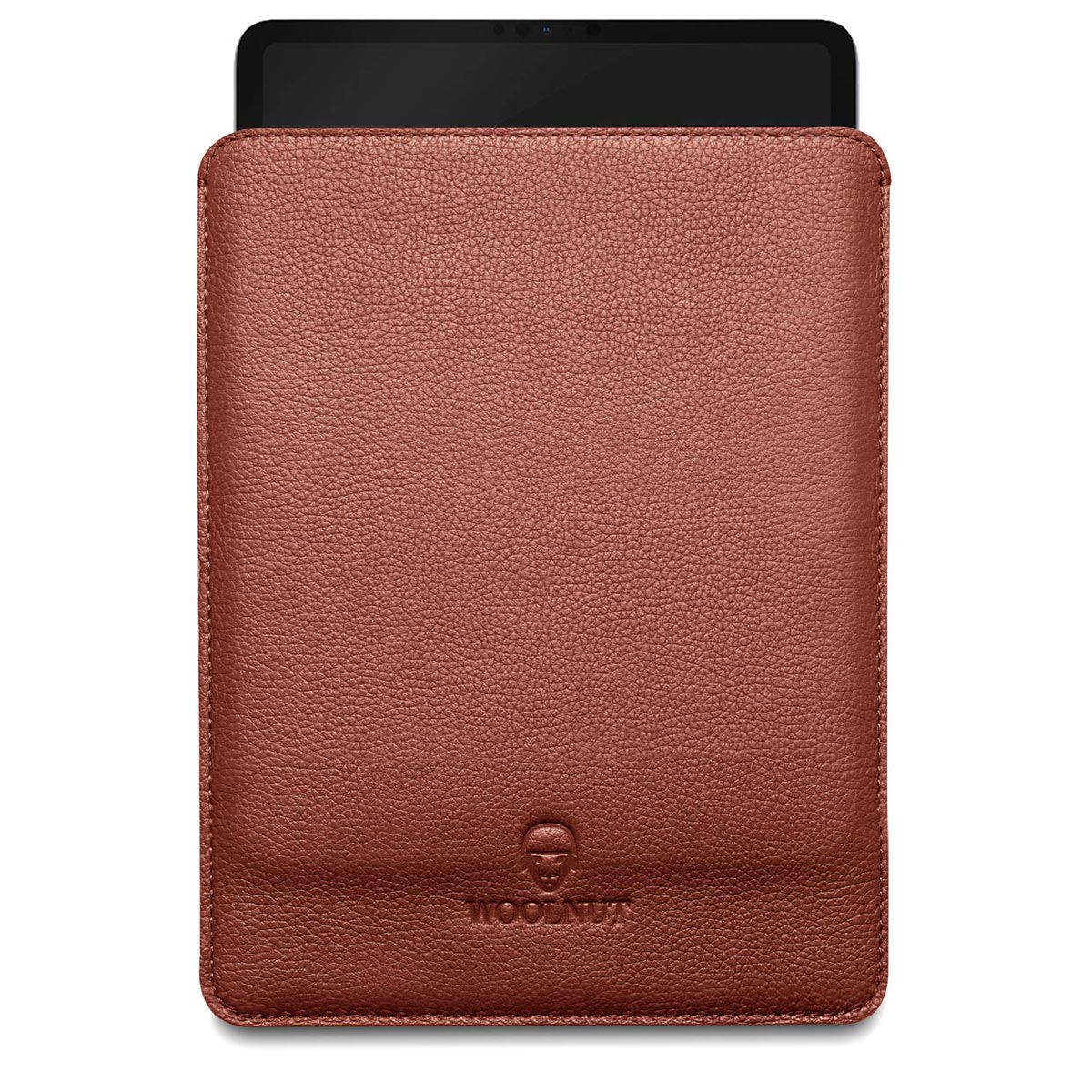 Leather Camera Strap
If you're looking for a sleek, simple, yet sophisticated strap for your camera, then this might be perfect for you. This adjustable leather camera strap features a soft insulation padding to make sure you can carry your camera for long periods with full comfort, with metal rings added to the leather harness ends that ensure compatibility with almost any camera.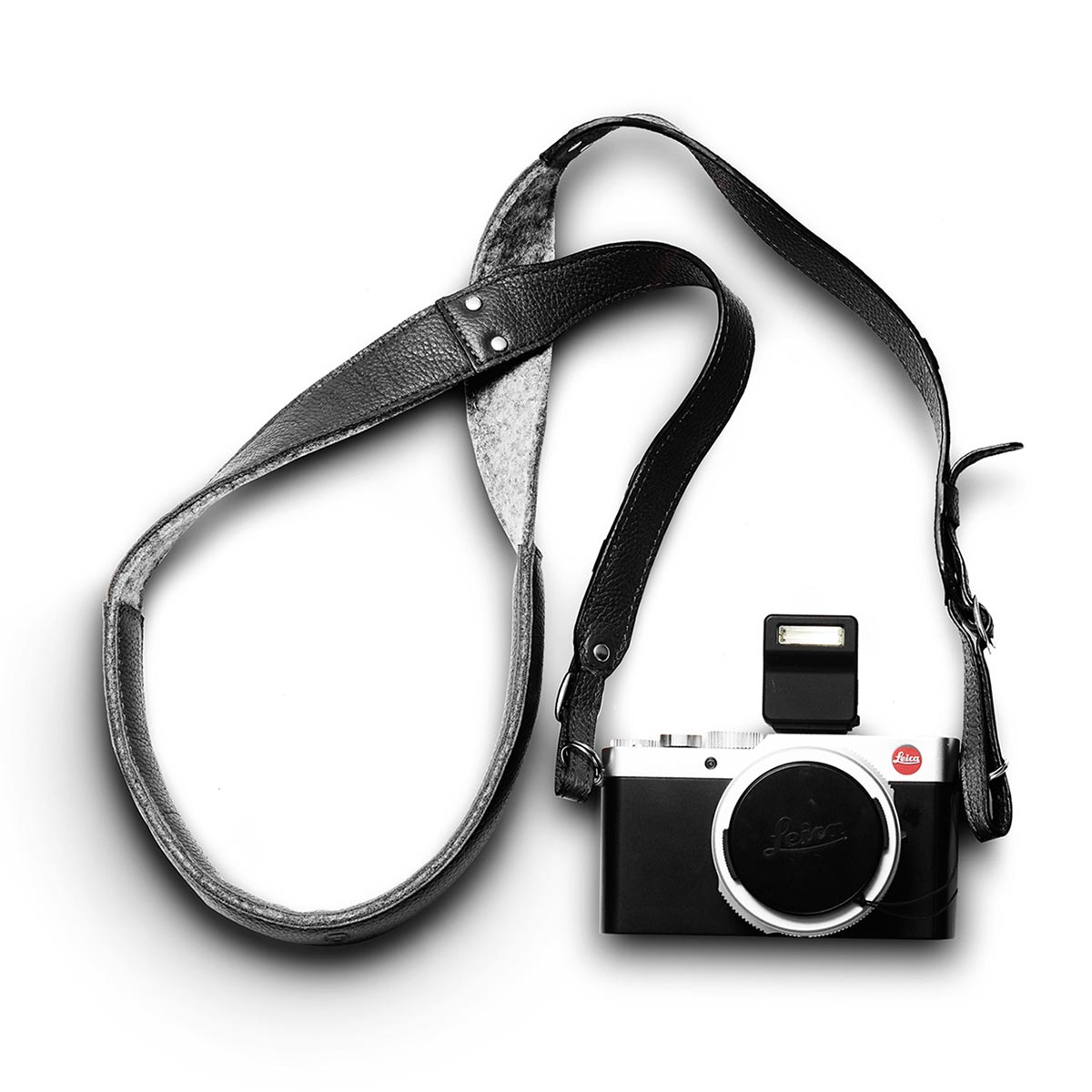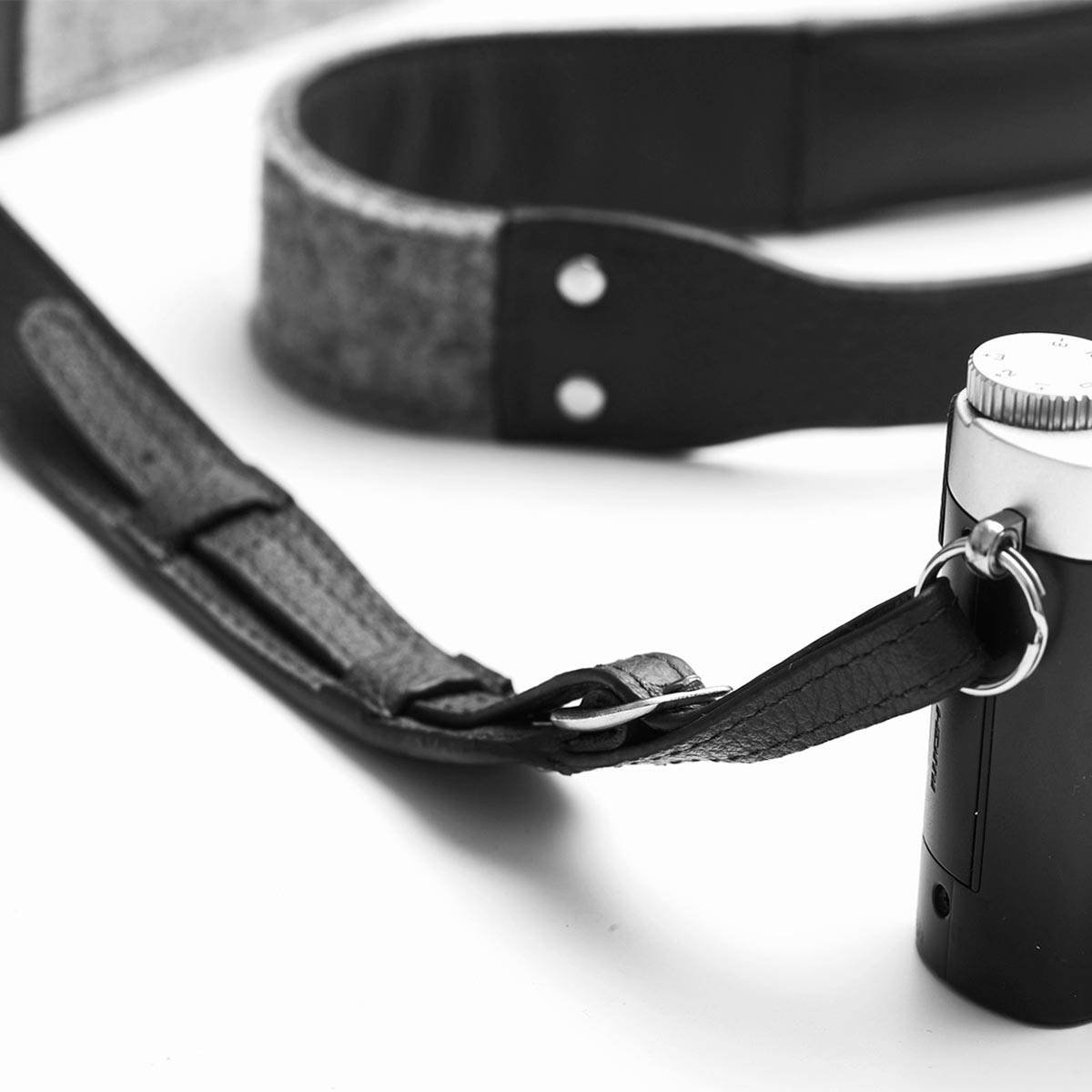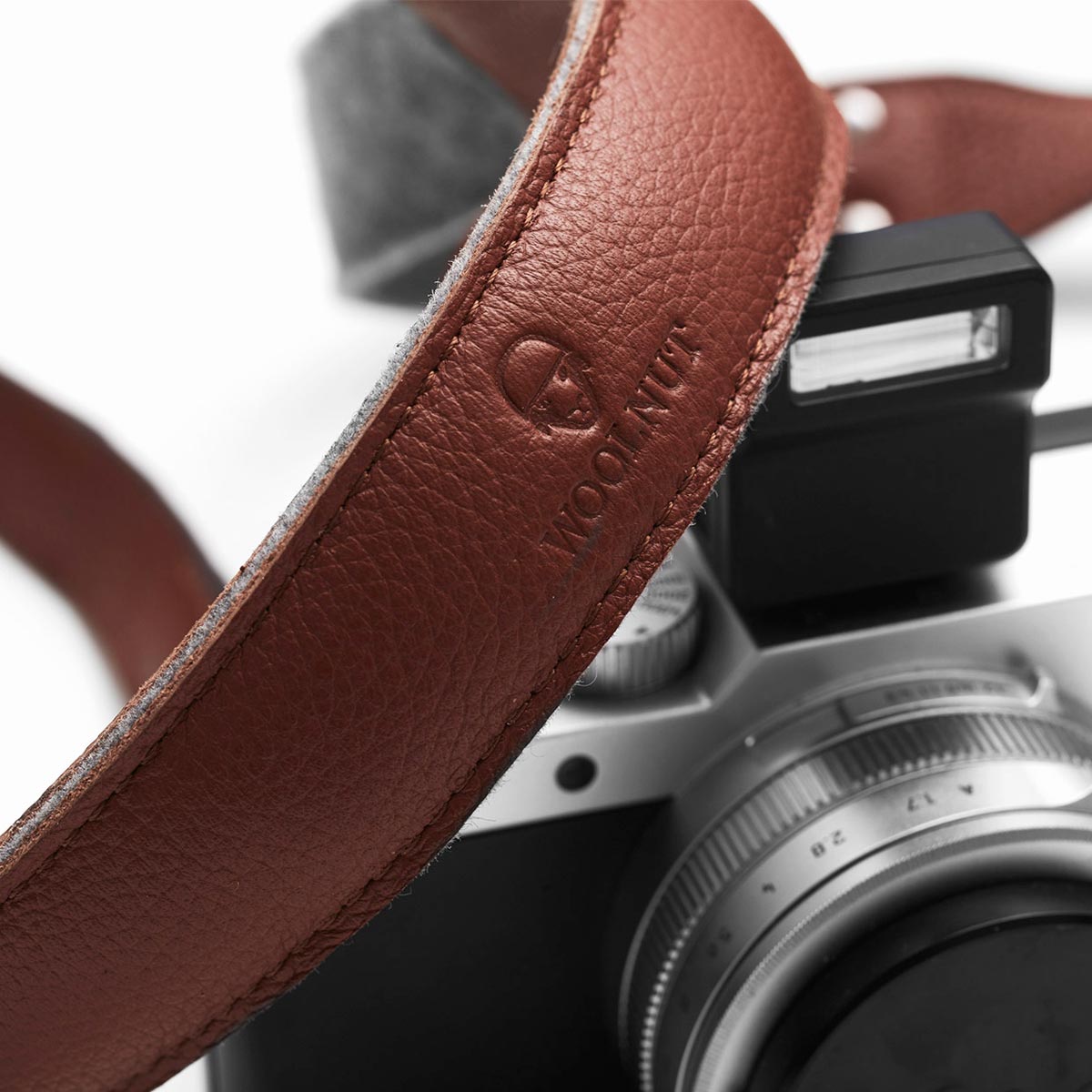 Leather Card Holder
This card holder crafted with Woolnut's signature vegetable-tanned full-grain Scandinavian leather guarantees full functionality while still being super slim. It can easily fit at least six cards, bills, and business cards in its four pockets. With one horizontal card pocket on one side and two vertical card pockets on the other, the roomy middle pocket in between is perfectly suitable for bills, tickets and the like.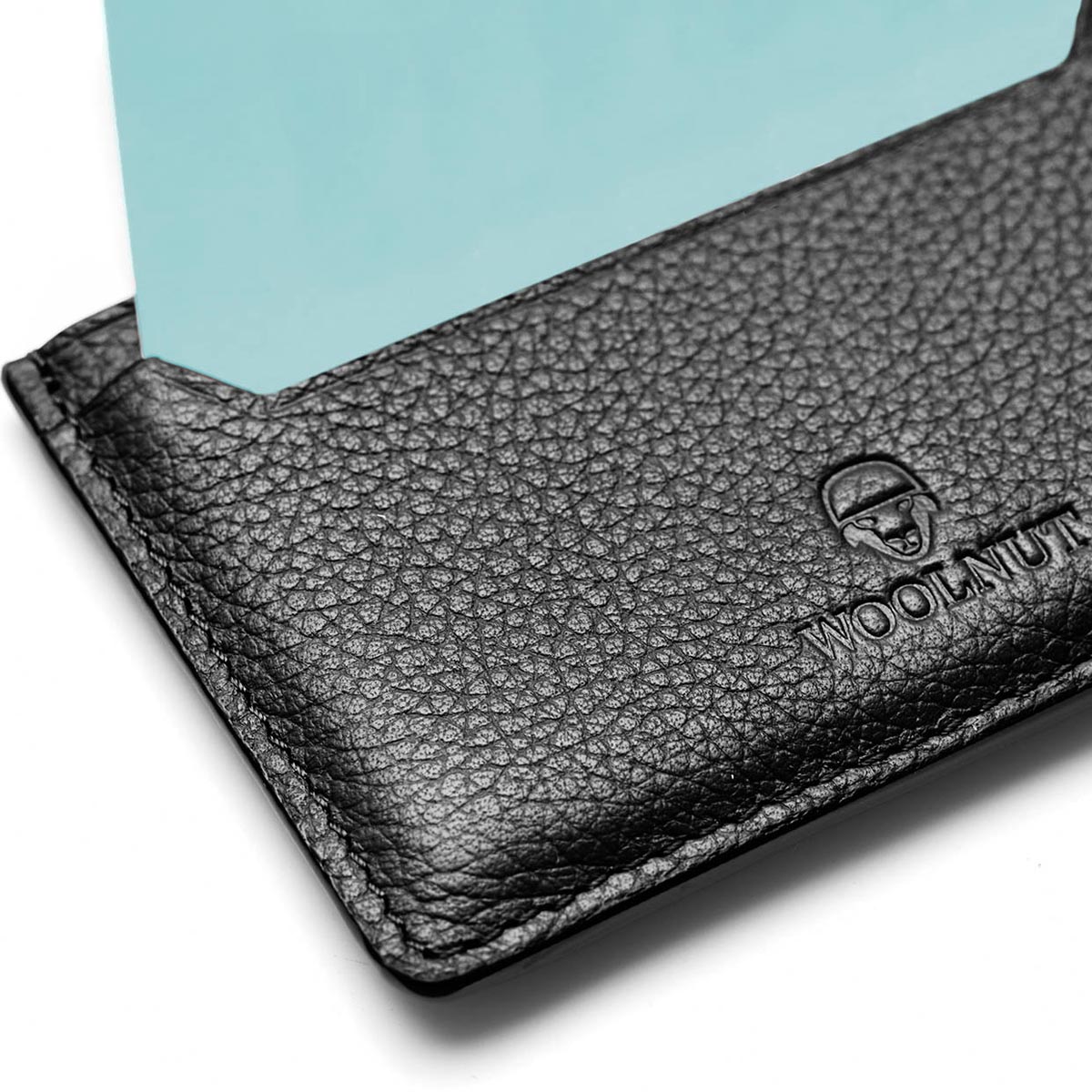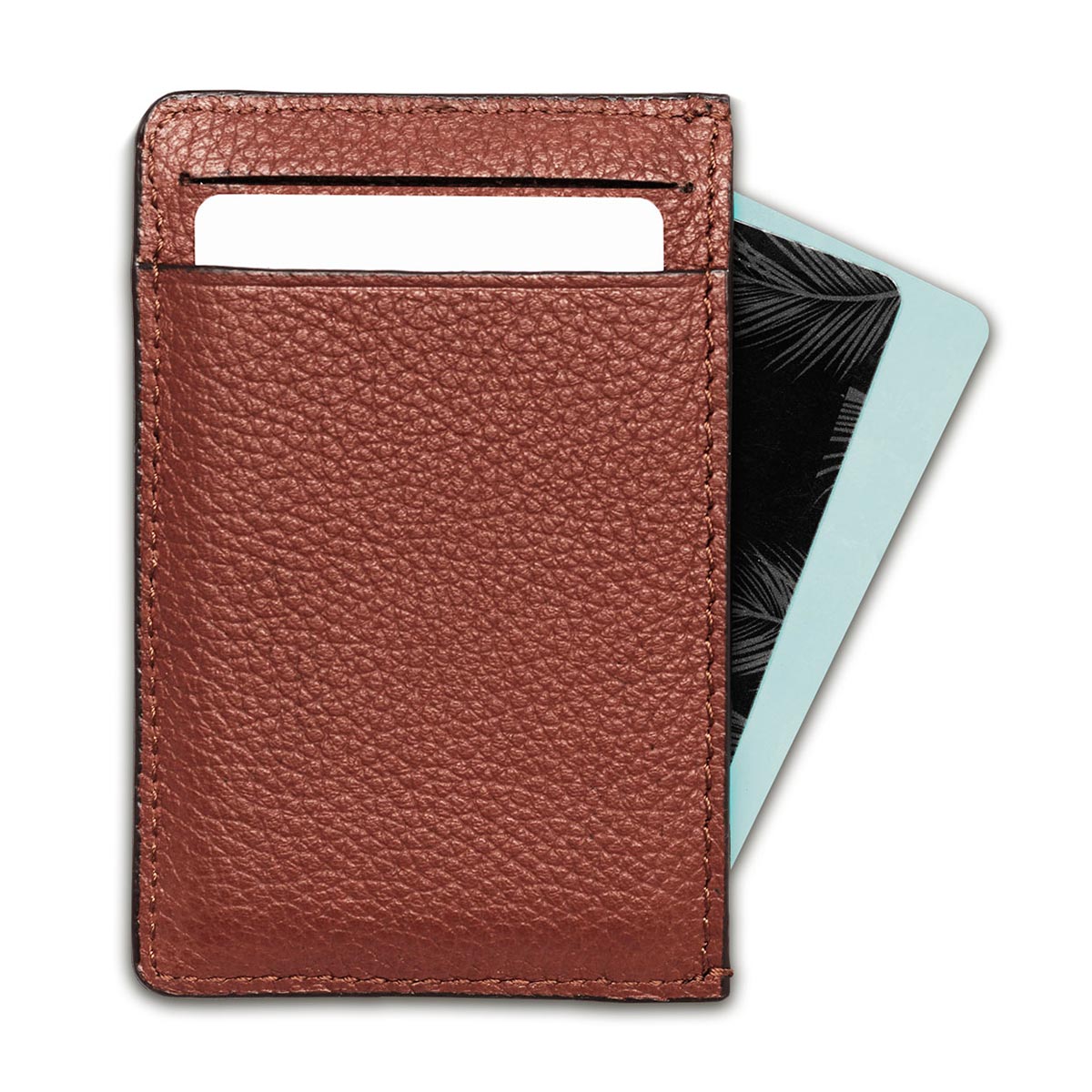 Leather Sleeve for Passports
Travel in style! Crafted with attention to details using the most carefully sourced natural materials, this leather sleeve is an essential travel accessory that offers protection for your passport. The minimal Swedish design sets it apart and keeps your essential passport protected. A sleeve built to last a lifetime.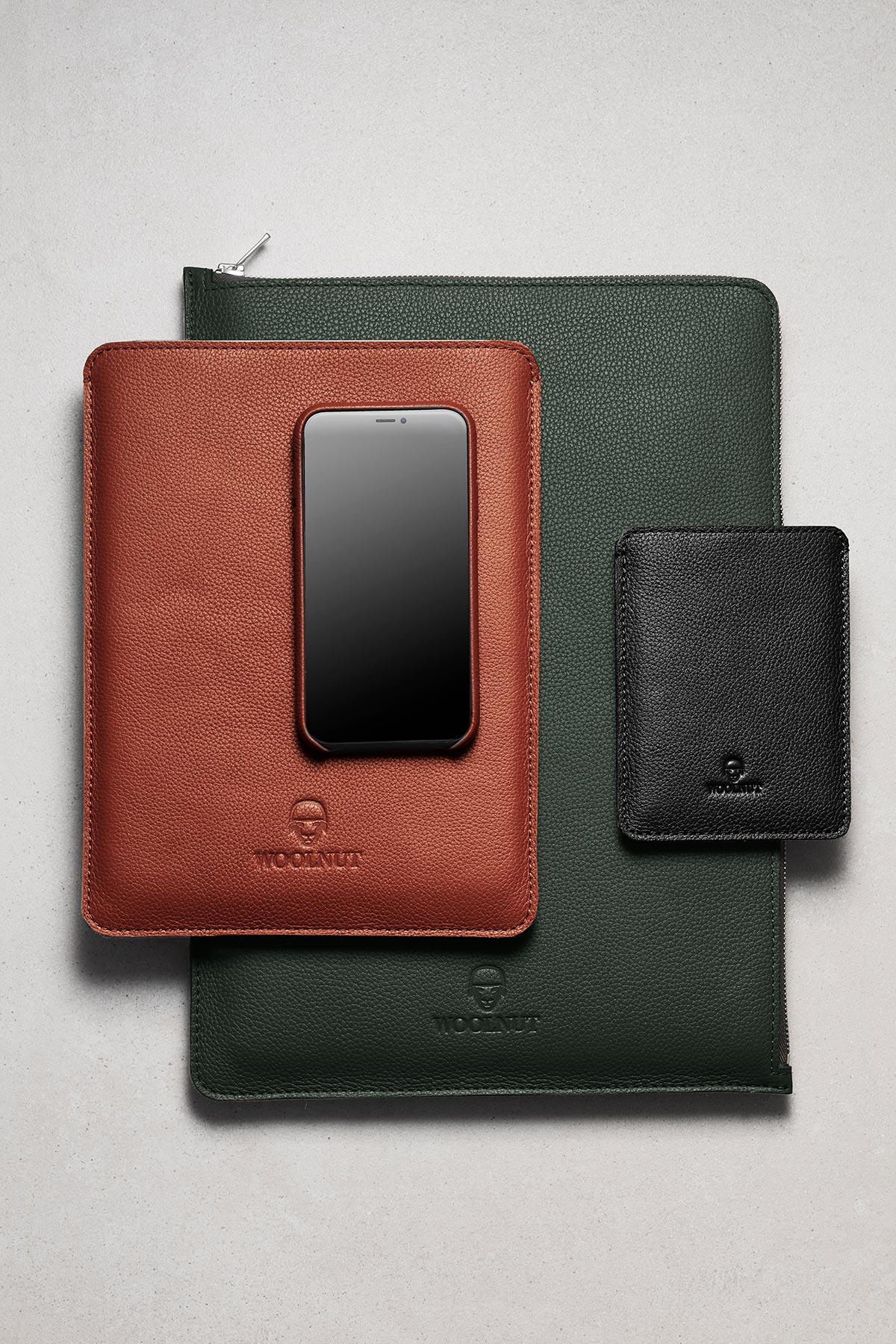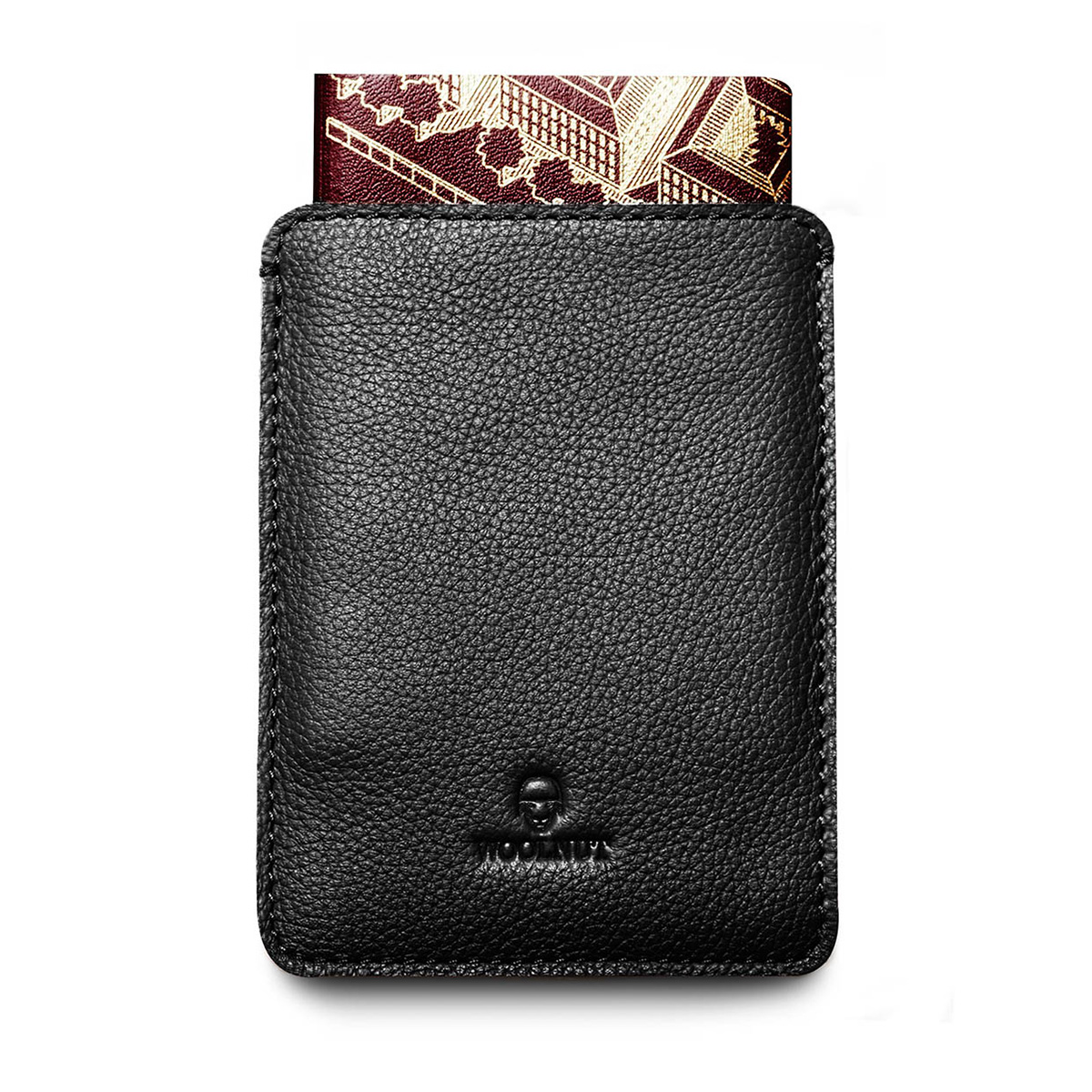 Shop the entire Woolnut online collection here.