Situated in the up-and-coming Henley Beach in the coastal suburb of Adelaide, SON by Ply Architecture is a renovation and addition to an existing single-storey bungalow to take advantage of its orientation and overall location. What unfurled is a beautiful coastal home draped with a brand new personality while at the same time keeping and preserving their own, unique character. Let's check it out…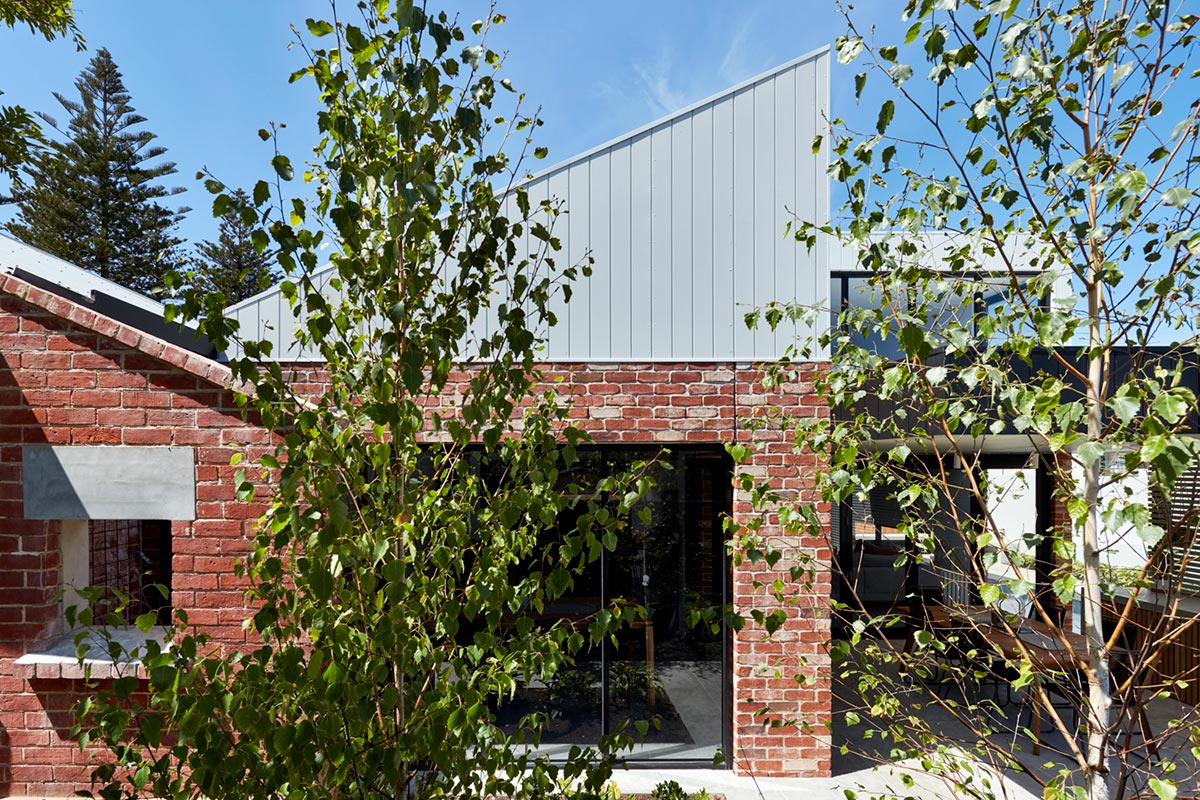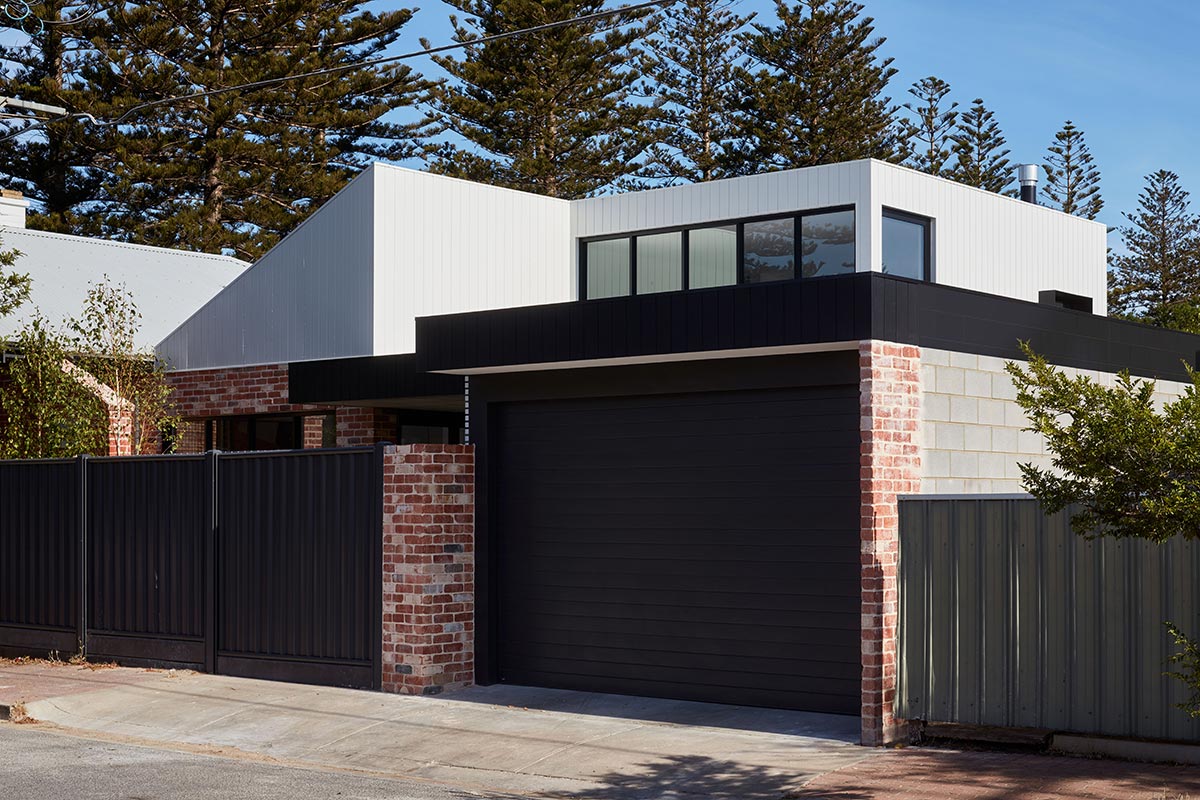 "This addition to the rear of a character single-storey bungalow in Henley Beach shifts out to maximise its northern exposure whilst directing the program and flow to the west. Intentionally the form explores cohesion & reinterpretation of the existing visual language, mimicking the elevation proportions of the existing residence whilst moving in and out creating a plan that responds directly from the internal program to the external spaces." – Ply Architecture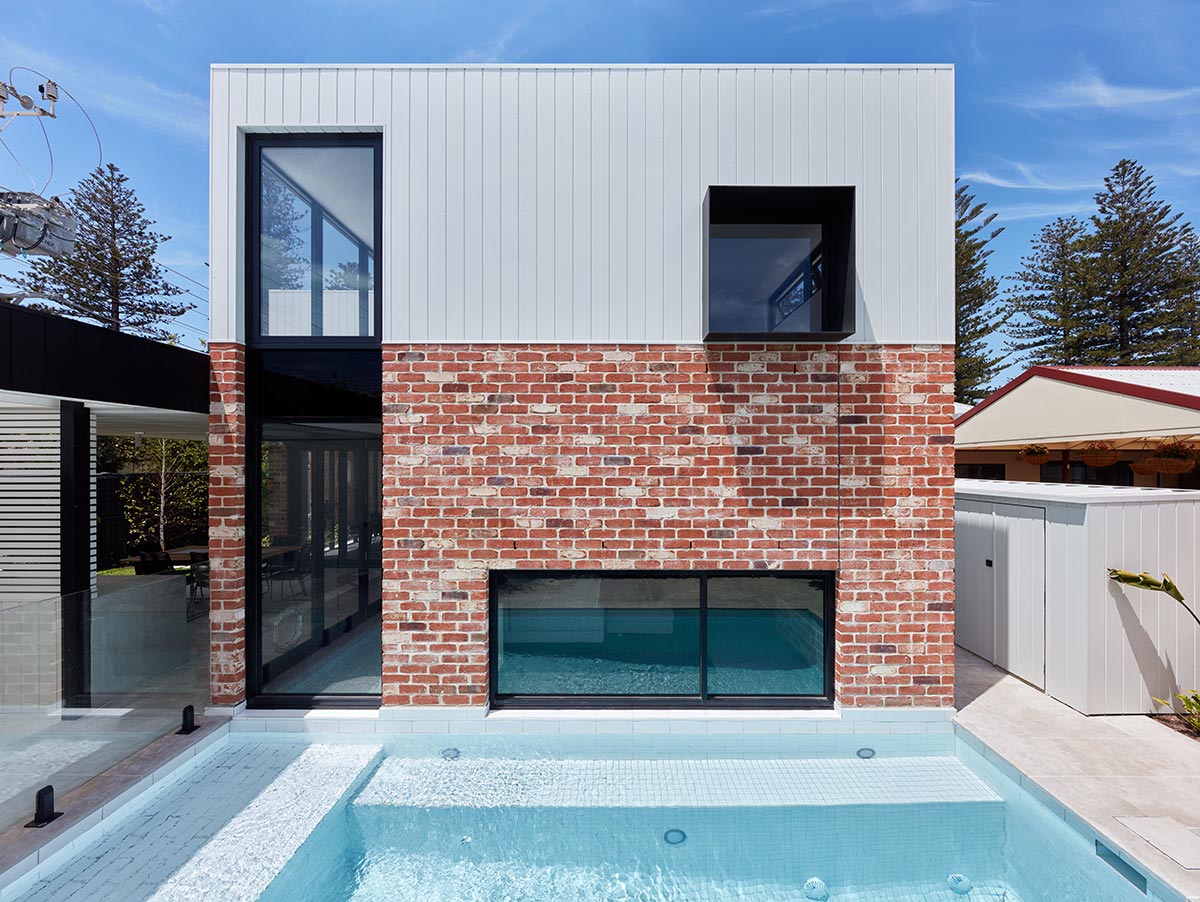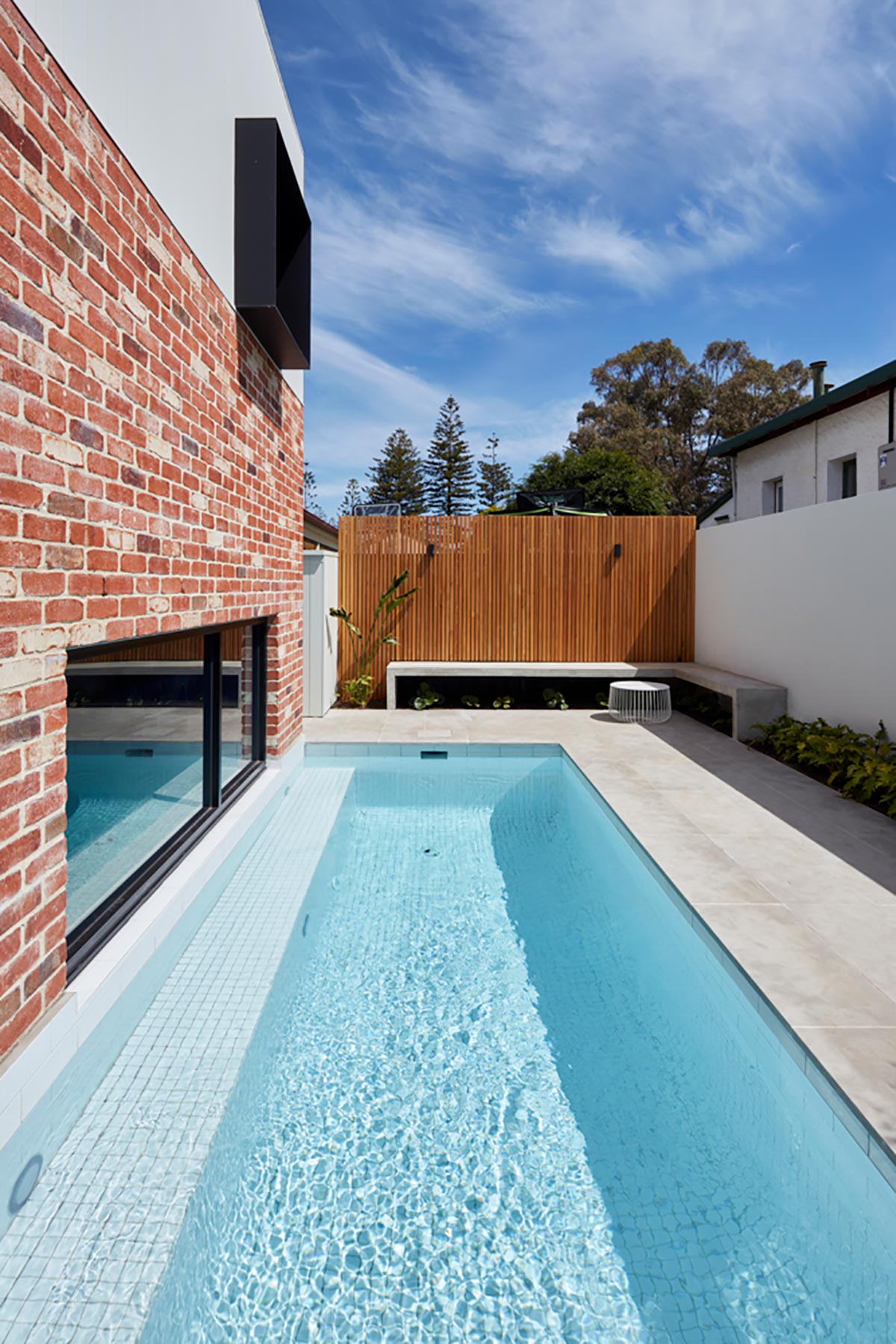 What we find most striking about this design is the seamless integration of old and new. The project involved consideration in the layout and ultimately led to spaces being precisely positioned to the rear capturing an open ambience. There are familiar, almost nostalgic materials that have been used in a modern setting that help to create warmth and immediately adapt to the surroundings.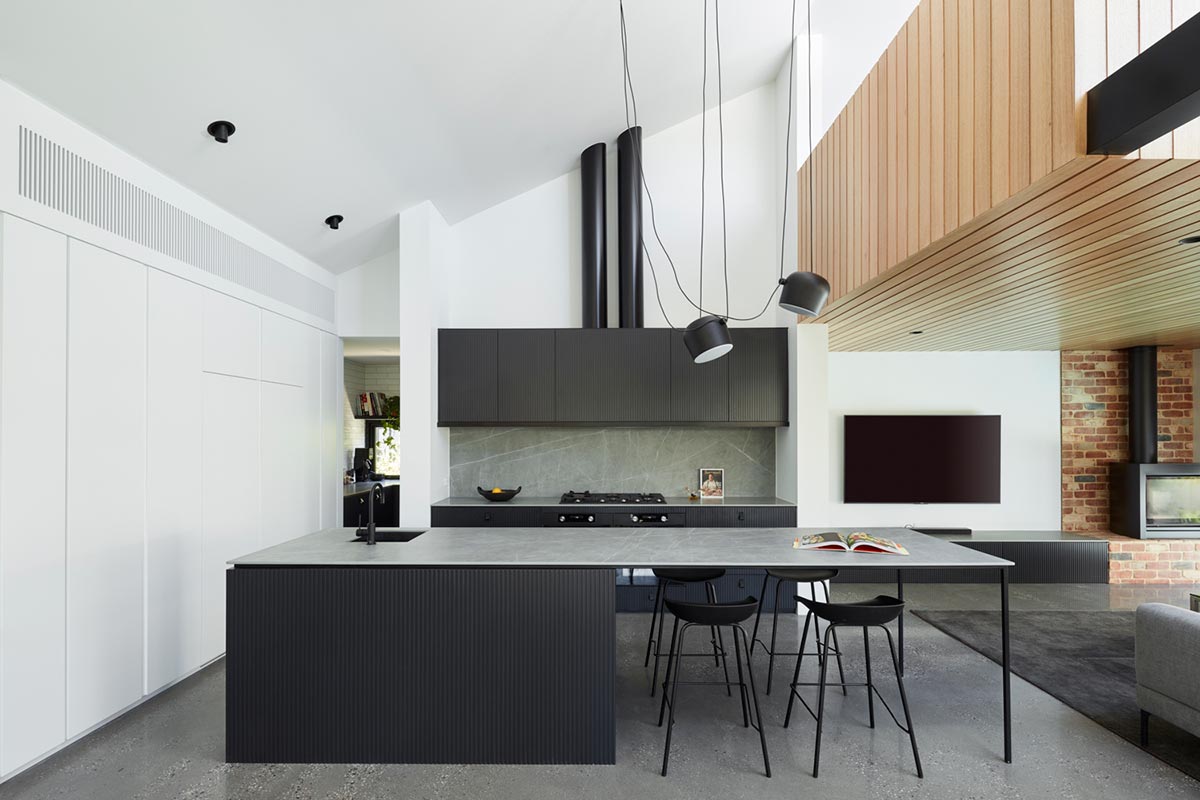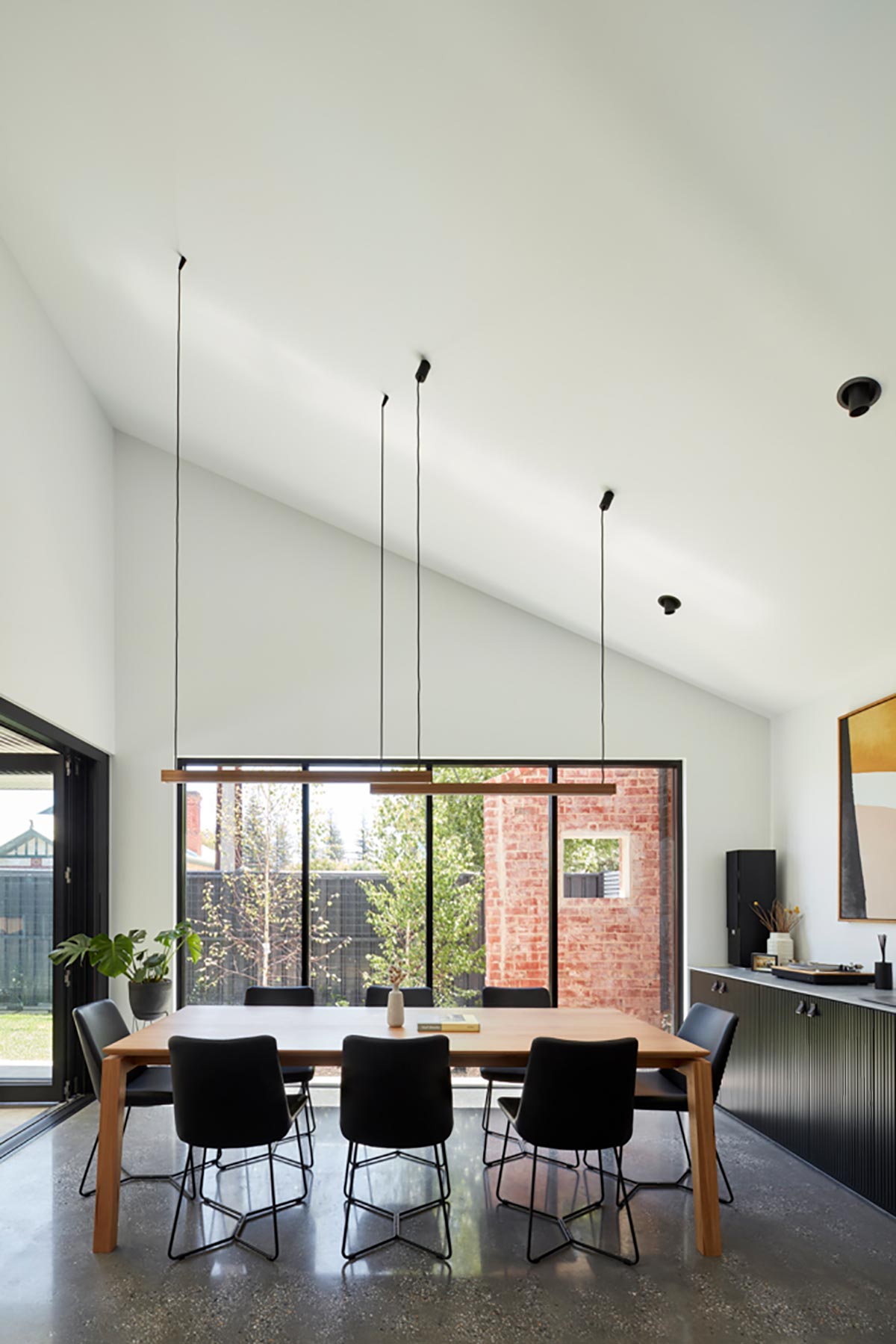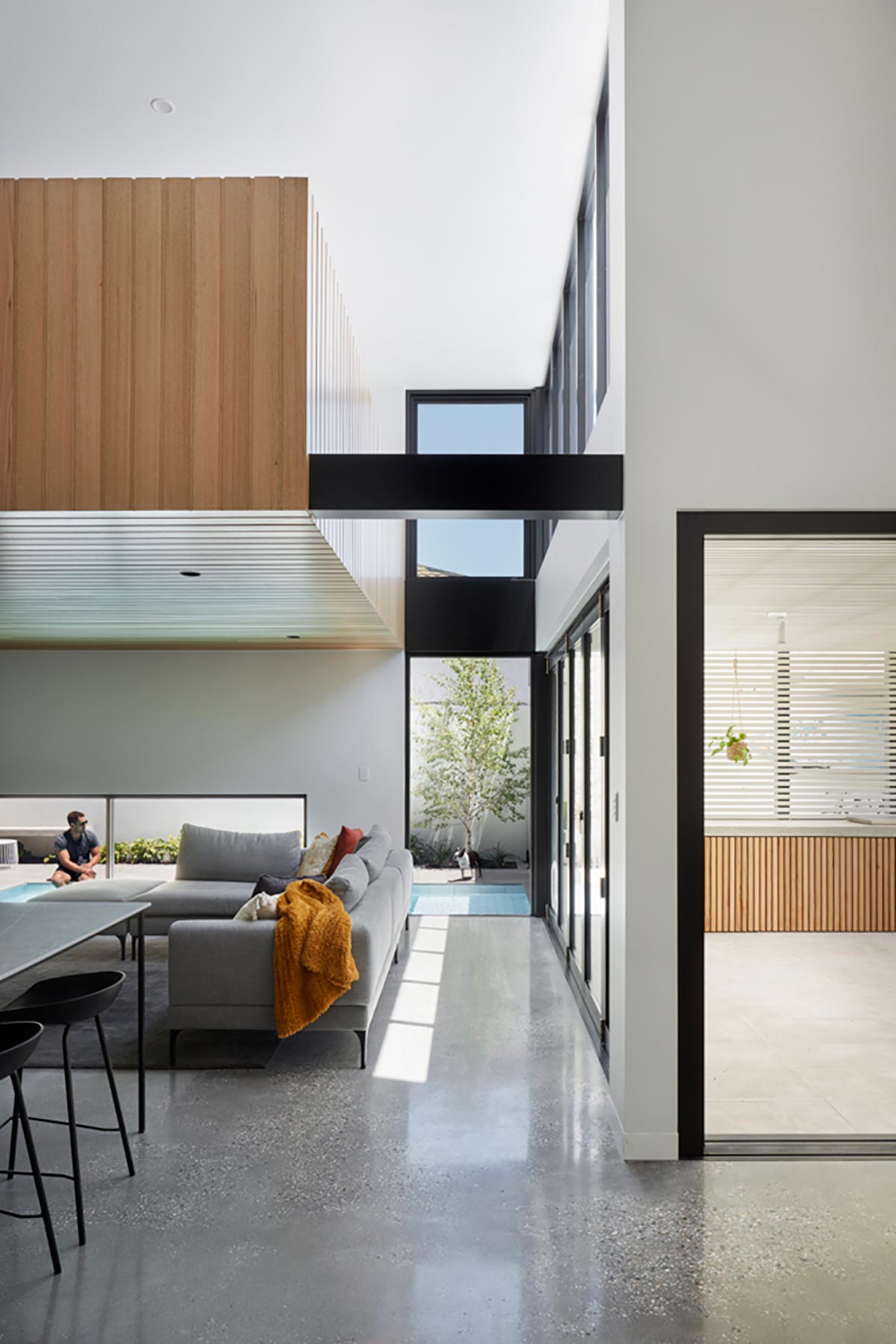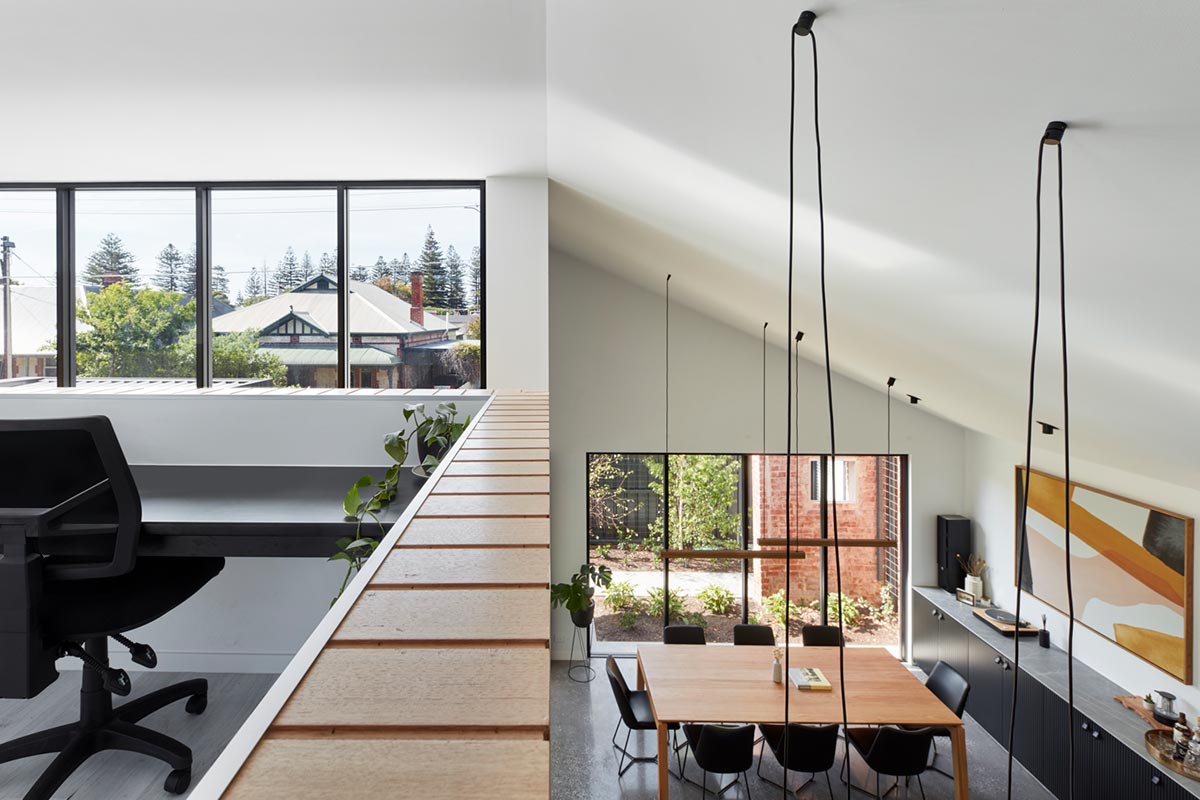 "As the form moves to the rear a double height volume rakes outwards pulling the kitchen, dining and living spaces together and using controlled high-level openings, light spills through the space evoking an open feel. Slotted at mid height, a privatised timber jewel suspends, providing additional work space whilst informing an intimacy to the lounge space below as the volume condenses." – Ply Architecture
Bringing the energy of the surrounding area into the home, the interior finishes were carefully selected and chosen to suit its location. Floors, walls, and fabrics are kept white and light, allowing daylight to playfully bounce around the living spaces, which adds a more relaxed and fun ambience with a subtle coastal touch. The warmth of the timber furniture and finishes helps to bring warmth to the monochrome aesthetic.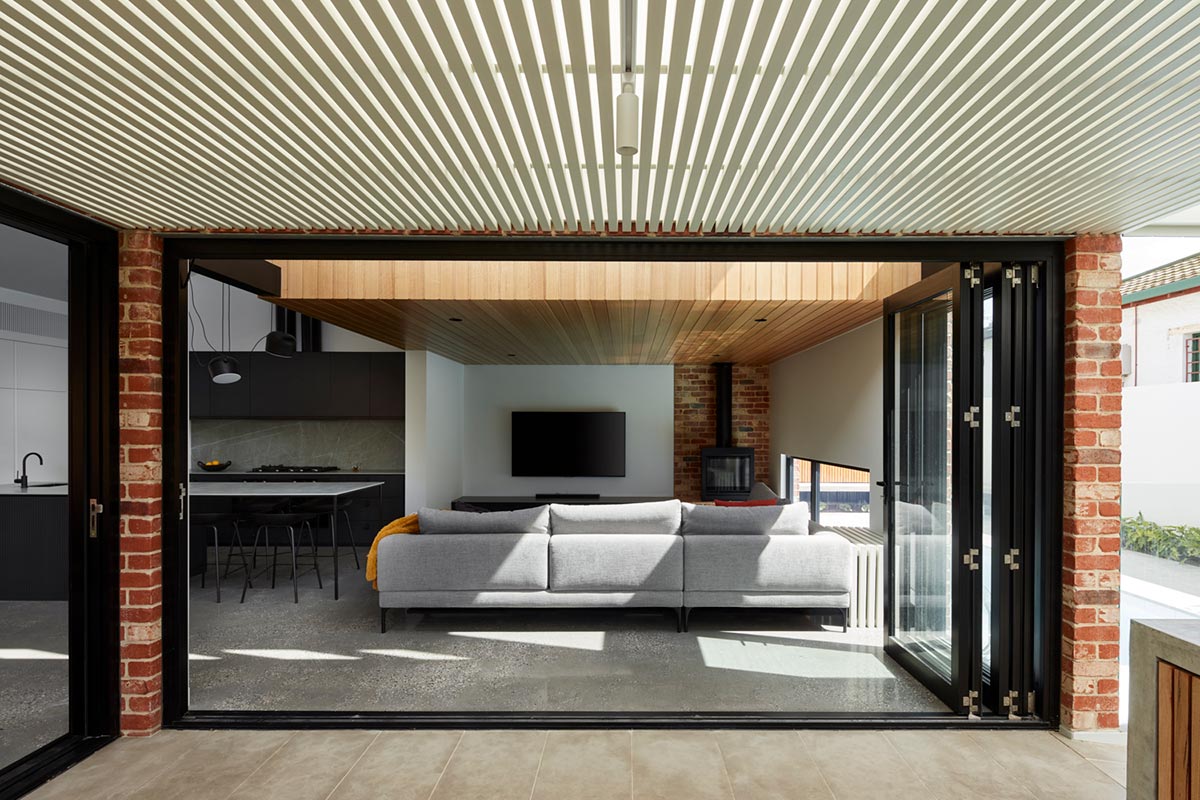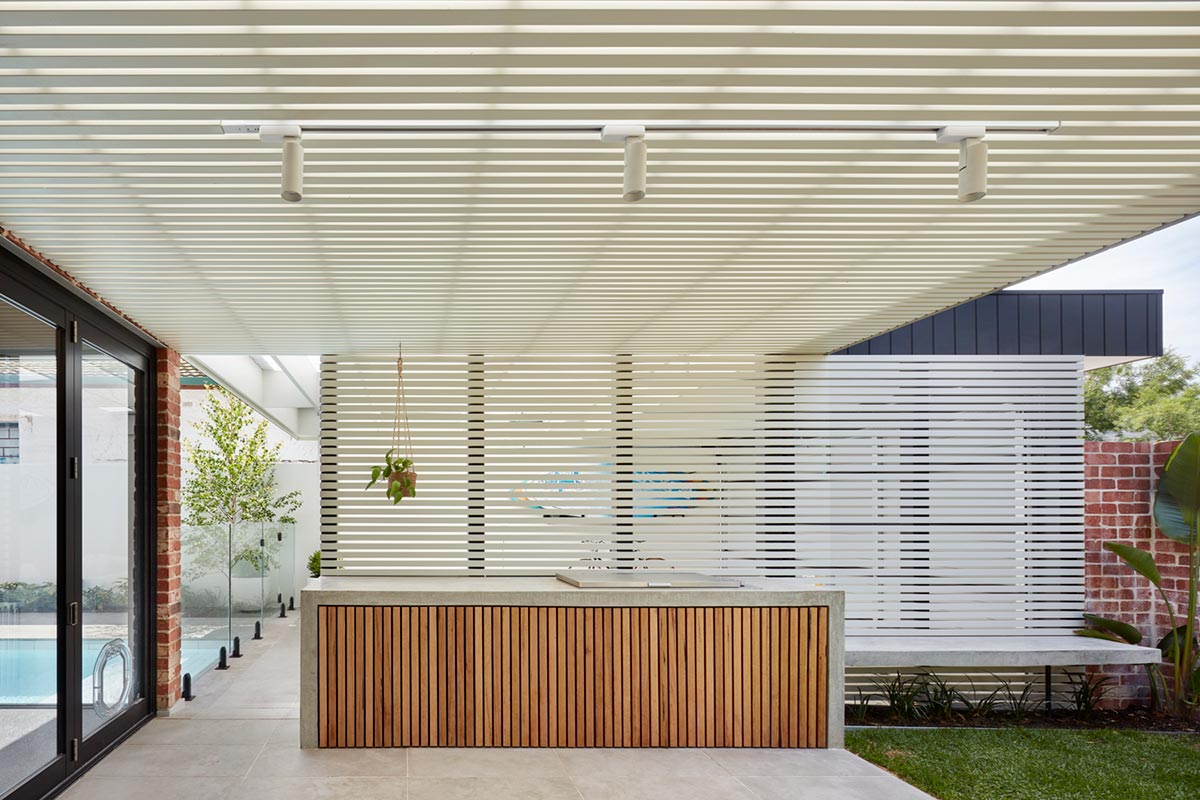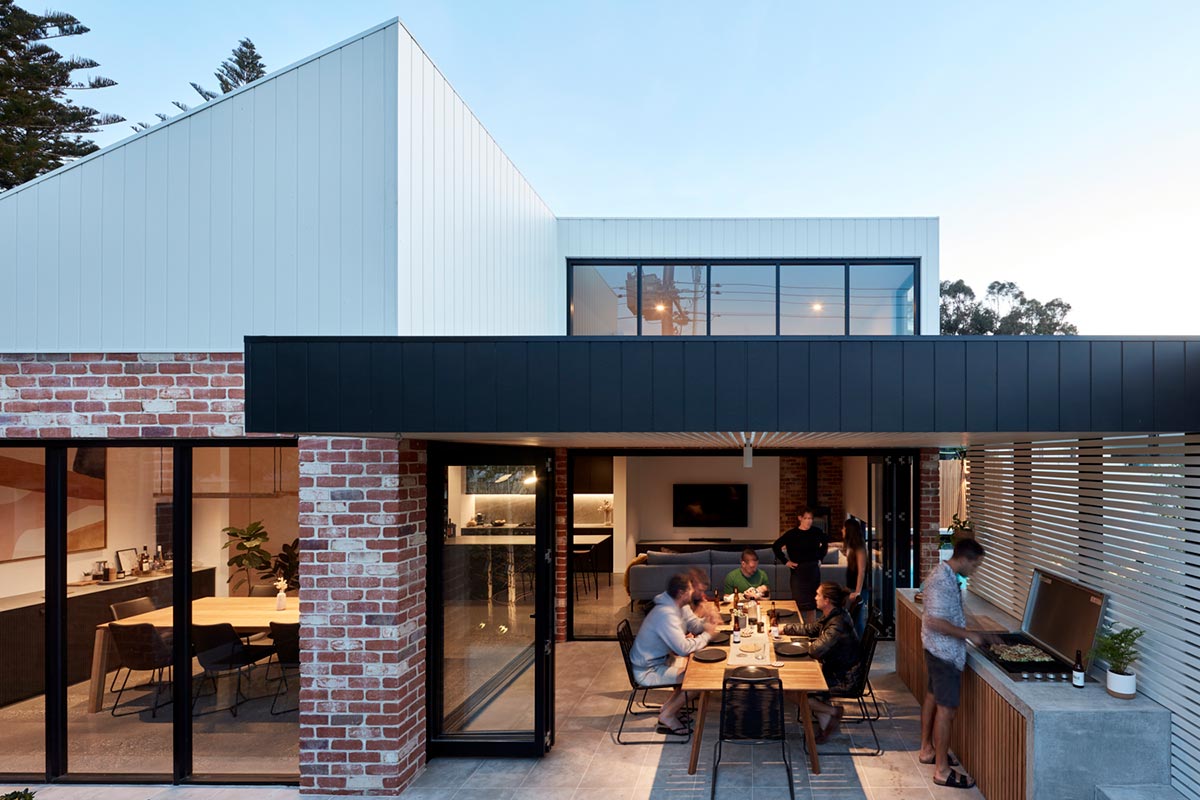 "Externally a combination of recycled brickwork connects the old to new along a low datum, whilst vertical profiled cladding wraps above blurring the building line whilst emphasising the mid suburban coastal location." – Ply Architecture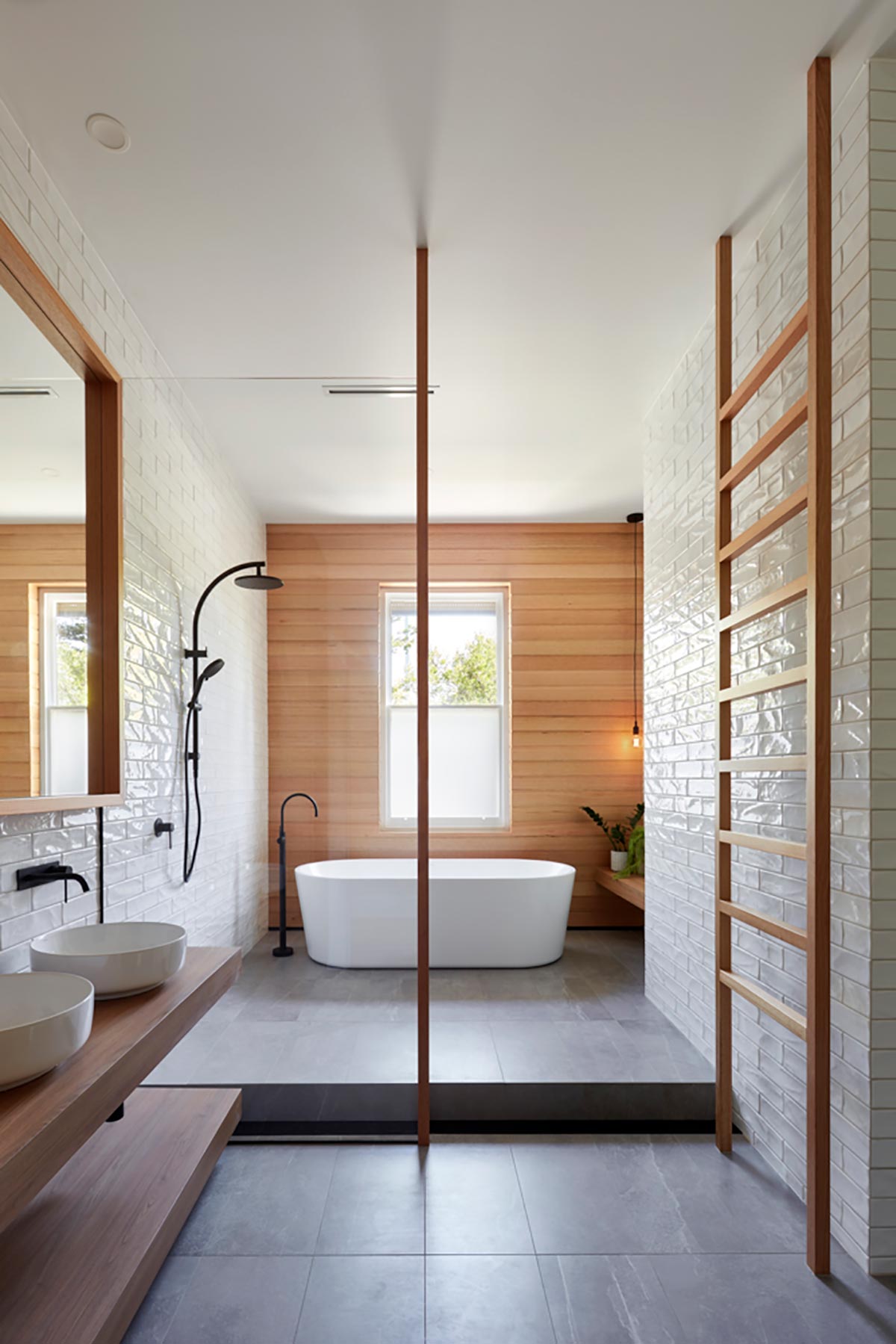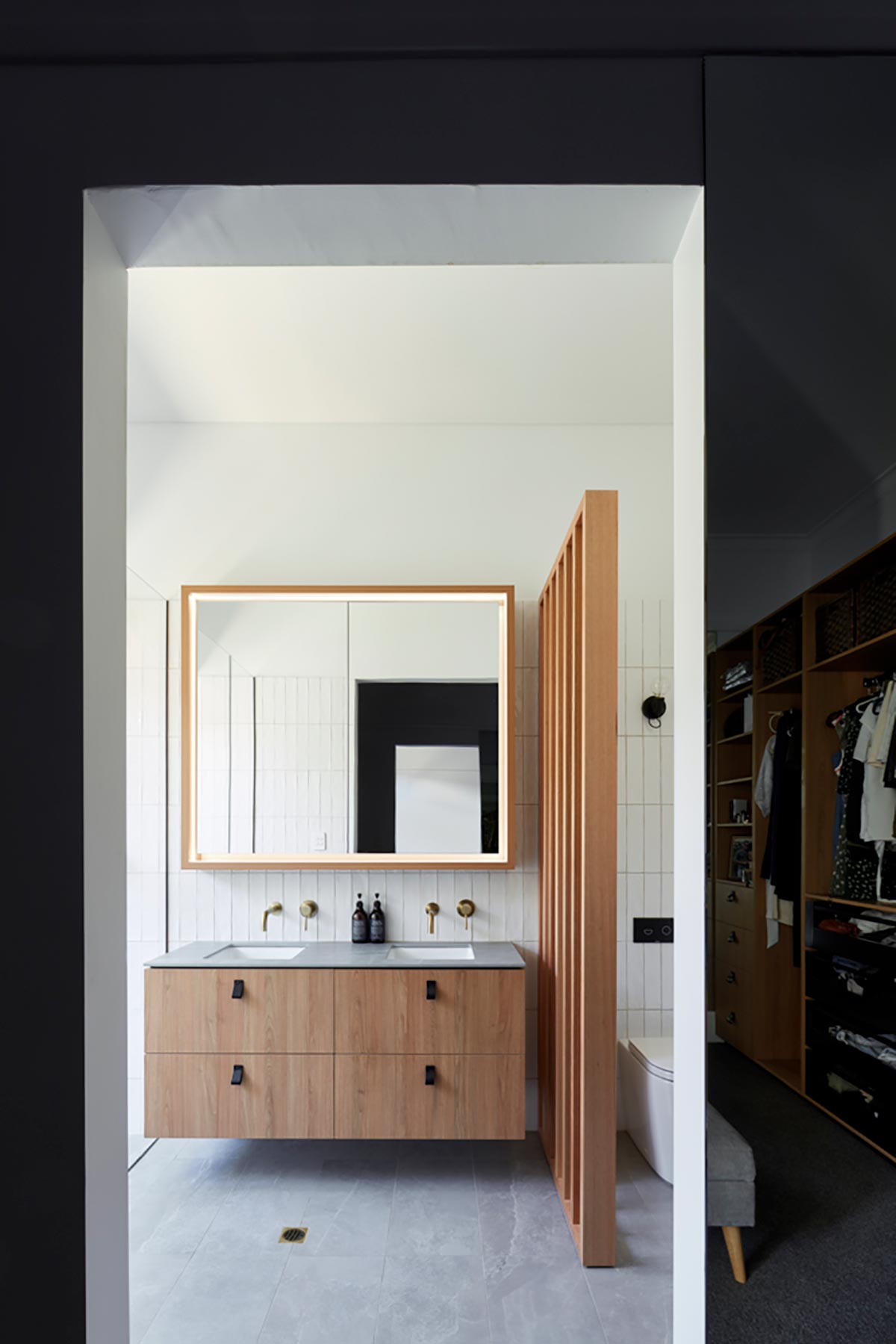 The project aimed to bring modern additions to the bungalow with respect to the sensibilities of the original design and has been successful in doing so. If you were thinking about making a sea change then warning, this house may cause you to start packing your bags!
House Project: SON
Architect: Ply Architecture
Location: Adelaide, Australia
Type: Renovation
Photography: Sam Noonan