We aren't kidding when we say that a little part of us dies when heritage buildings are torn down to make way for mansions made of marble and concrete. This sentiment was also held by those taking on this particular project. A renovation for a two storey Tudor Revival residence that was originally constructed during the inter war period. Located in Balwyn, in Melbourne's Inner East, this home has been given new life whilst still retaining its Tudor design elements. The alterations and additions designed by Warc Studio was an about pleasure of a project for the Melbourne based Architects. The existing residence had already undergone numerous renovations to the rear which had left a series of "rabbit warren" passages that separated the internal spaces from the rear garden and pool. The brief was to upgrade the existing facilities and open the interior to the rear of the house. Let's take a look.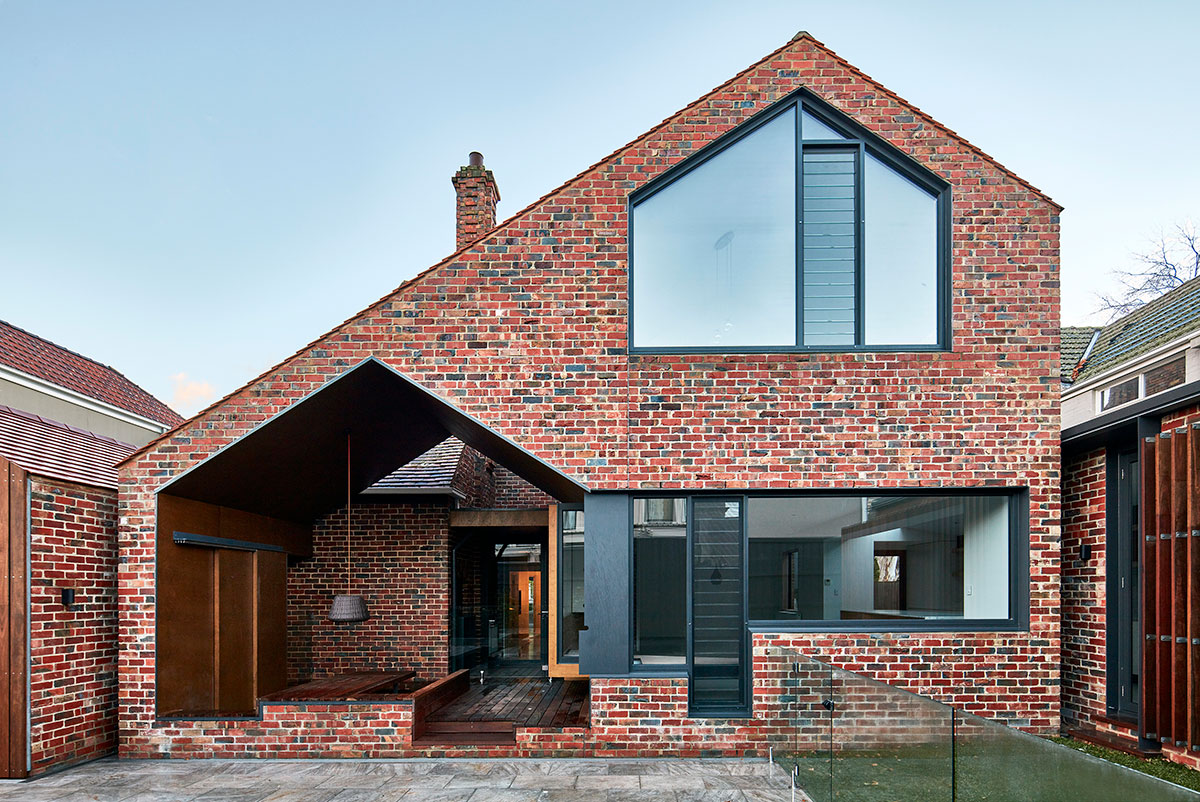 The rear two storey additions were derived by "borrowing" an existing asymmetrical gabled form from the side of the house and placing it on the rear. A void was then cut into the asymmetrical mass to create an outdoor dining area, featured above. A solid void was subsequently created by reflecting that same shape onto the existing garage, which then allowed that space to become a useable area. Take a look below at the beautiful symmetry and contrast this creates.
The outdoor dining area becomes a social hub that connects the interior and exterior spaces. It features a sunken dining area where the deck morphs into built in seating. Sliding door panels conceal a built in BBQ when it is not in use.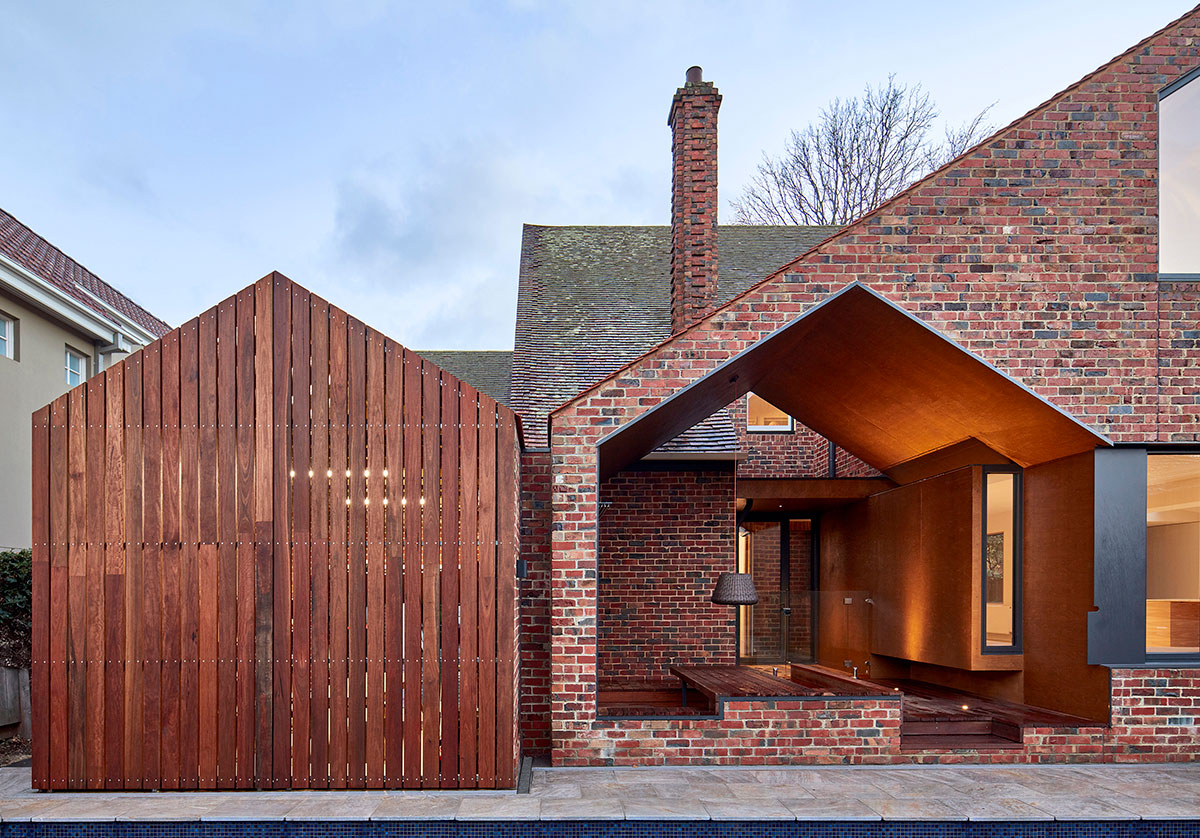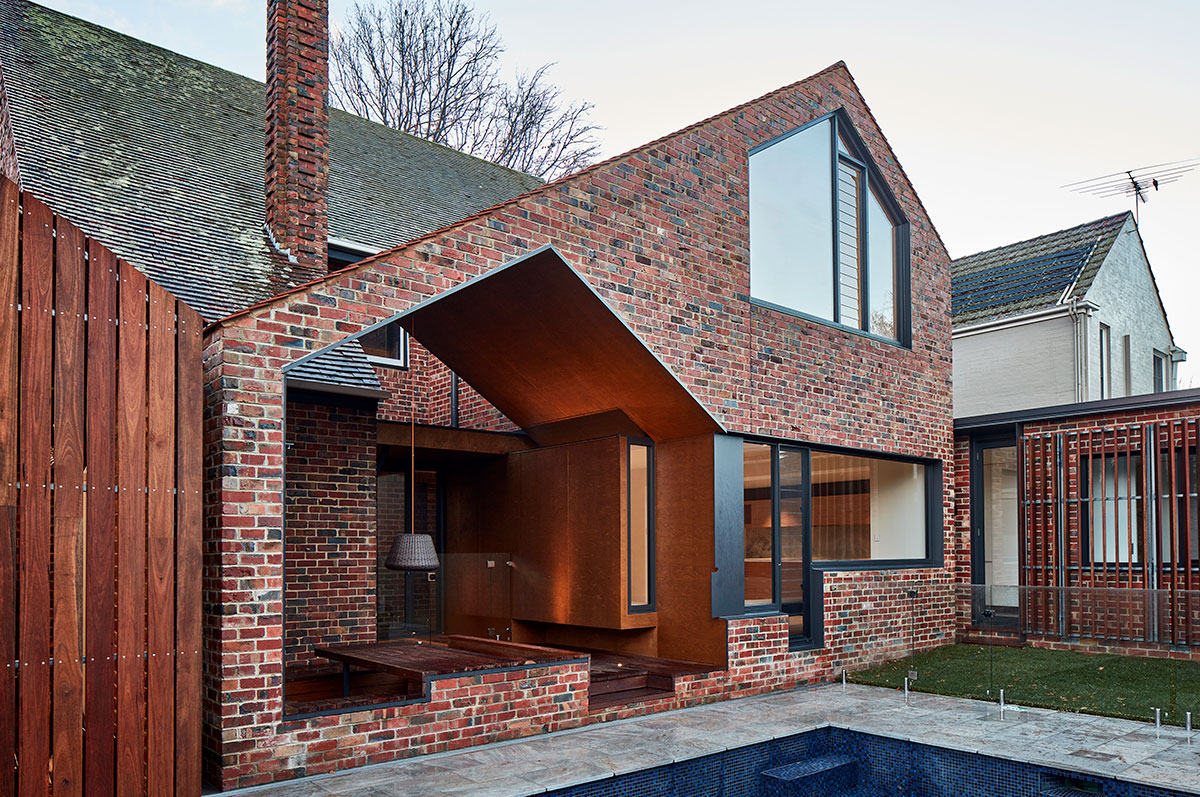 Open entering the house, the existing rooms connected to the existing entry were all retained. A short new passageway was inserted beside the existing staircase to connect the entry hall with the new living spaces and rear garden. To balance the somewhat heavy "Saxon" exterior and the existing interior, this passage was lined with polished white panels that reflect light and mirror views from the rear garden. This totally transforms the interiors of the home, but original elements of exposed brick help to connect this with the exterior. The modern interiors continue into the living areas and bathrooms.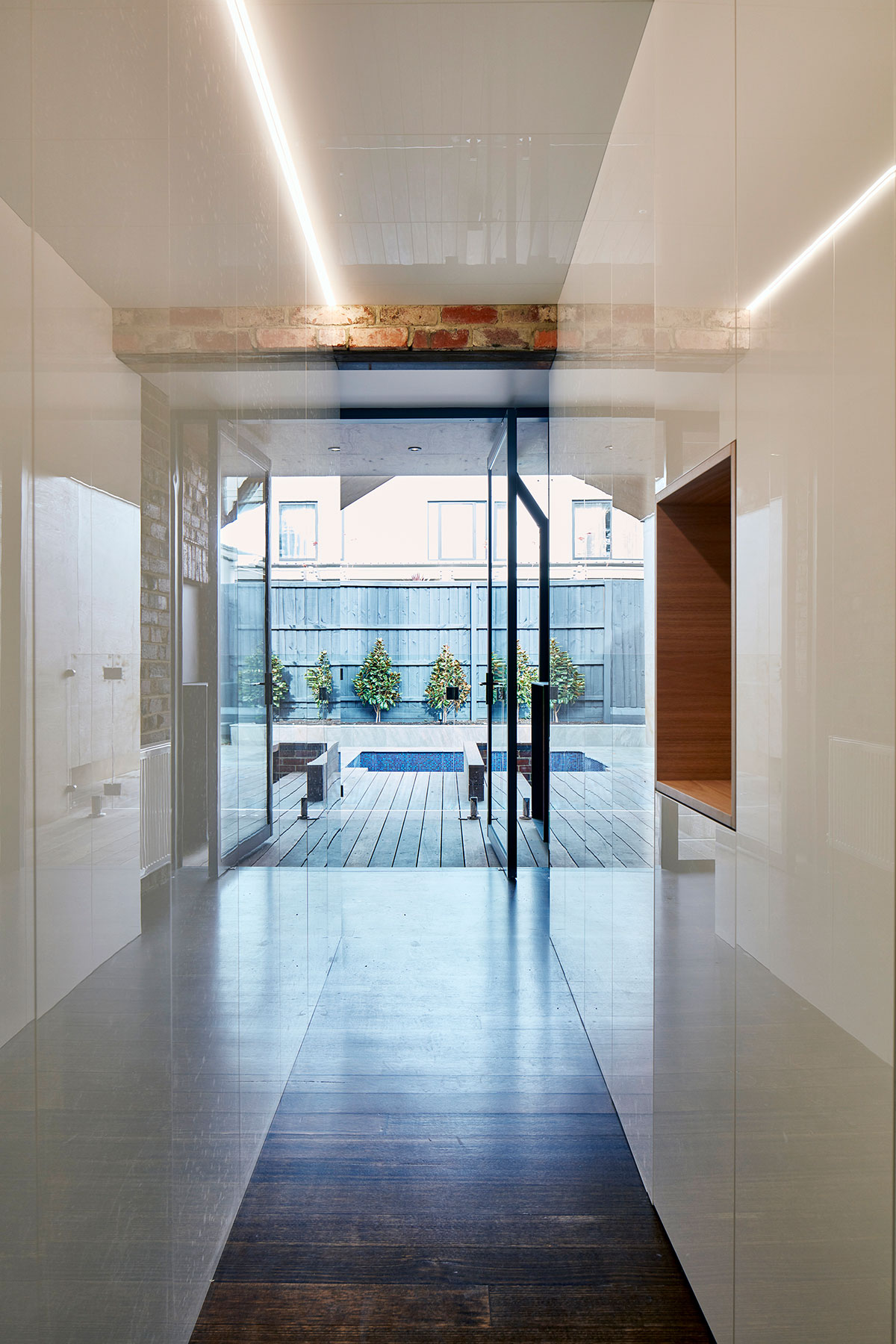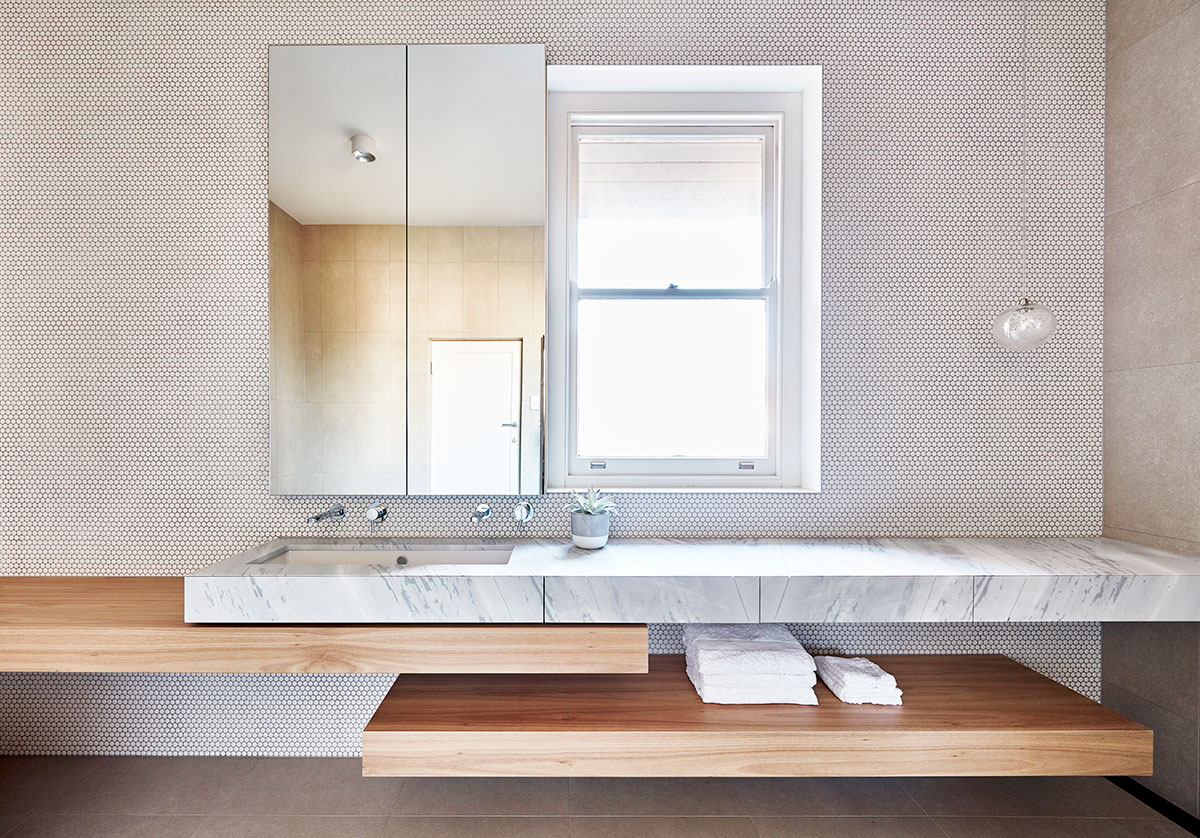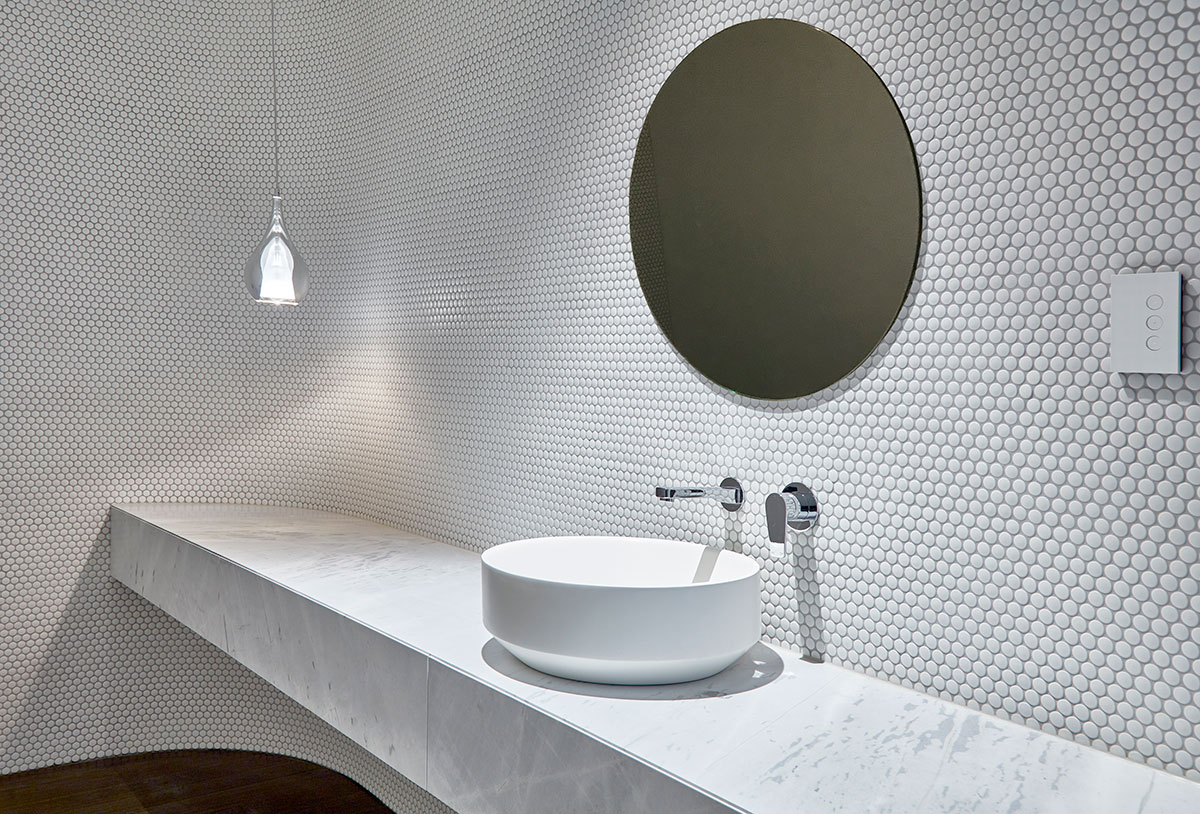 Sustainable measures employed on this project include: reuse of all available existing brickwork; use of second hand brickwork for any additional bricks; high insulation levels; double glazing to all doors and fixed windows; louvred windows to maximise cross flow ventilation; openable screening to the West facing laundry; locally and sustainably harvested hardwood flooring; low VOC floor finishes and hydronic heating.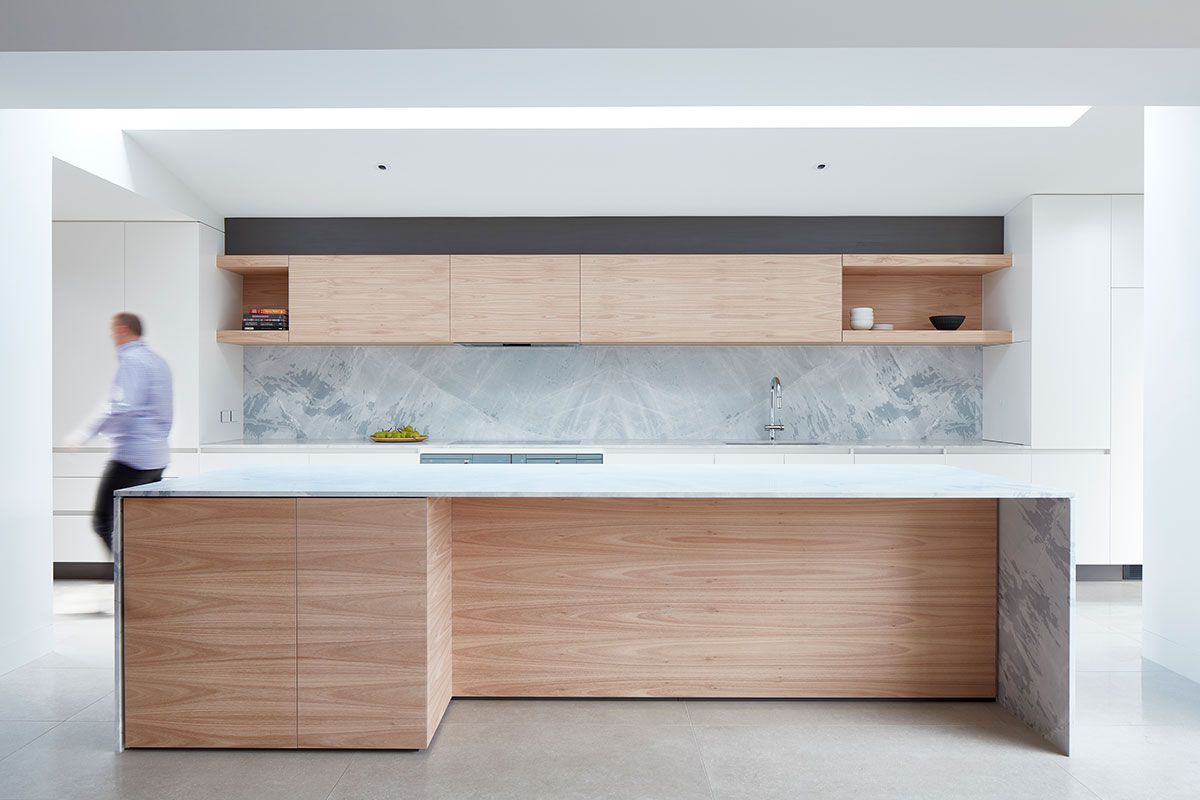 Project: Tudor Revival
Architect: Warc Studio
Type: Alterations & Additions
Location: Balwyn, Victoria
Photography by Aaron Pocock