This is not your typical suburban weatherboard house! Today we're having a closer look at The Harry House by Archier, located in Coburg, Melbourne what appears to be a traditional home from the street turns into a surprise party at the back. Don't worry though, you're invited! Enough chit chat, let's show you around.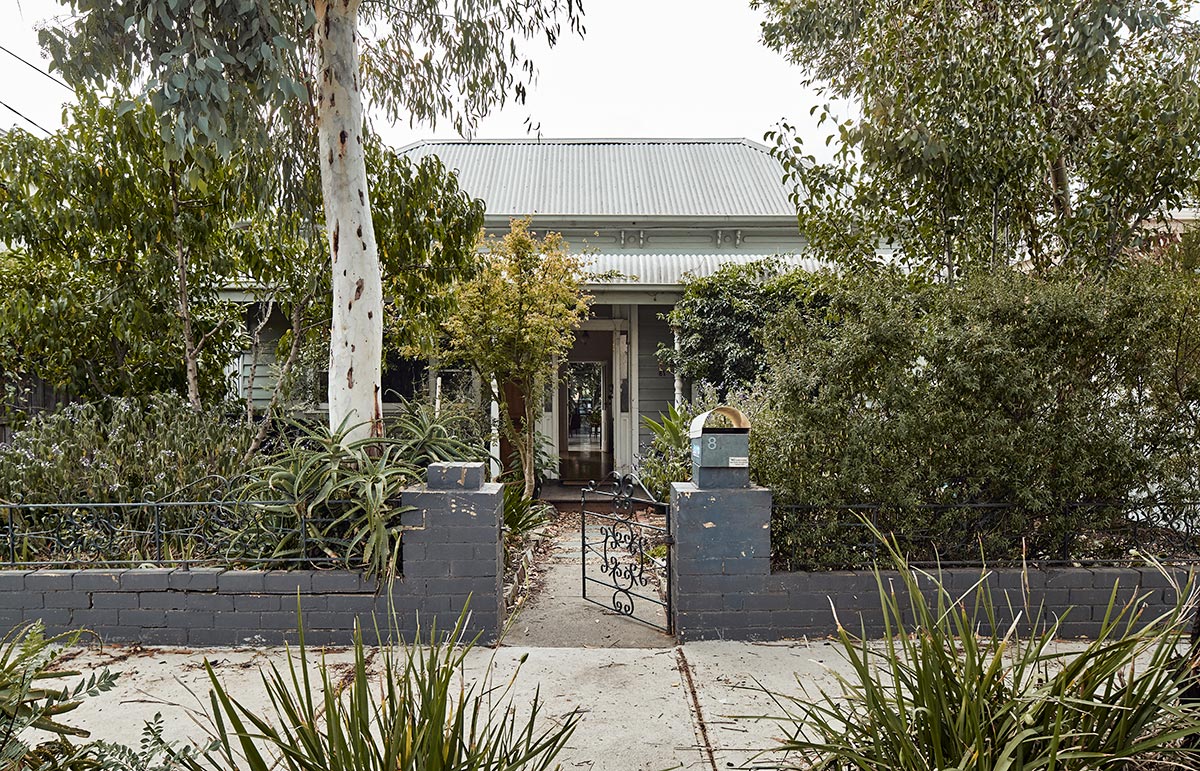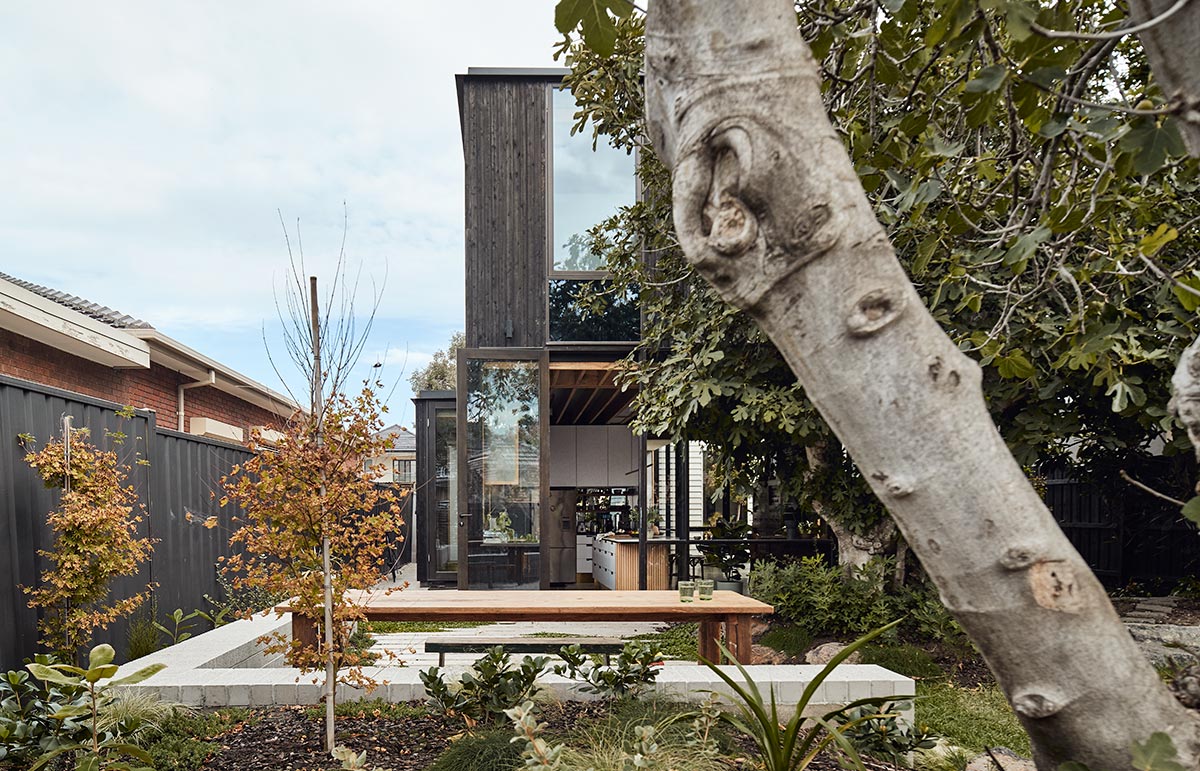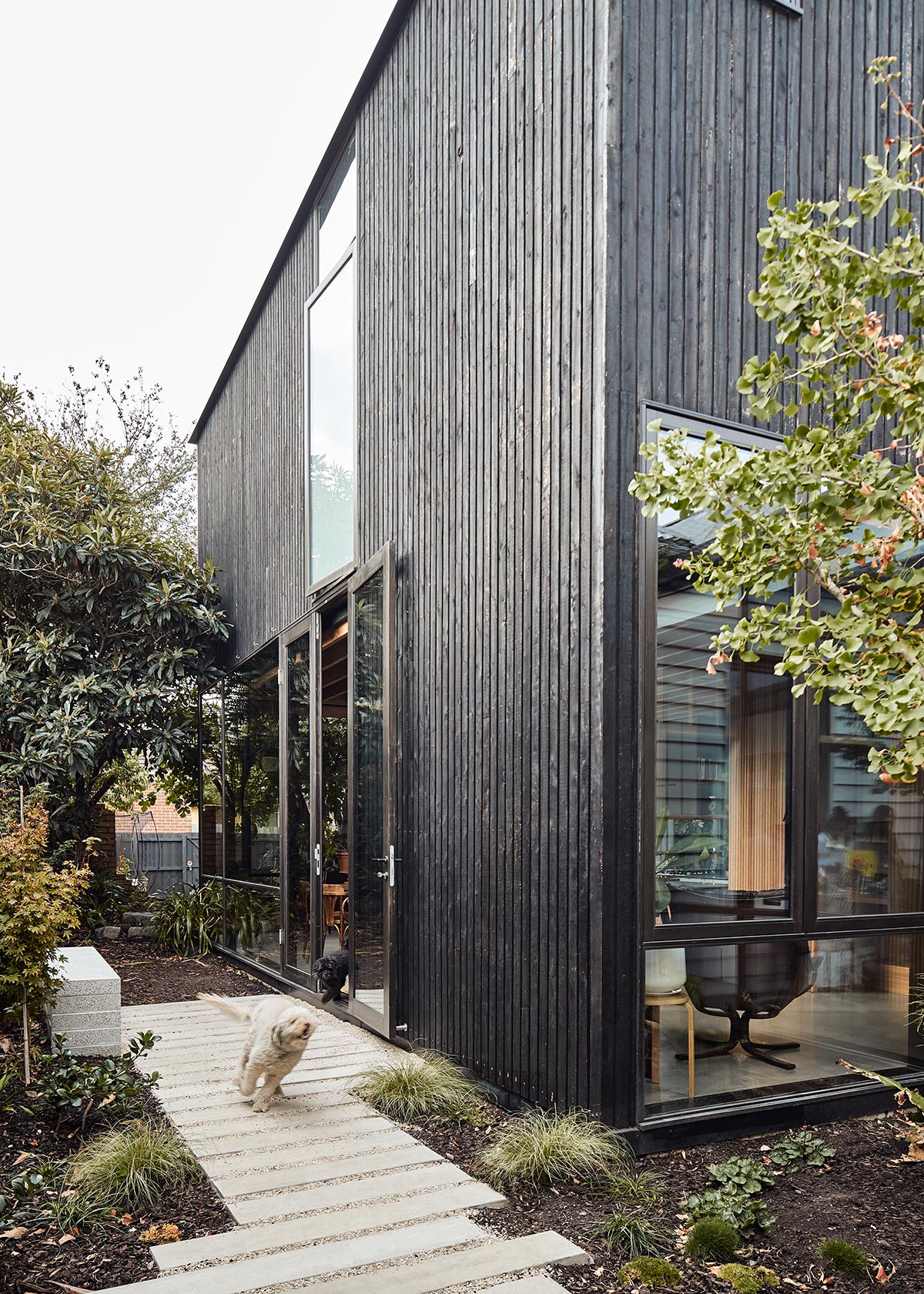 Originally a classic Coburg suburban weatherboard house, this house had good bones but a backyard full of concrete. Within the hardscape were some beautiful fig trees desperate for a garden to live in, and the home owners wanted to join them there. The new house also needed to embody some of the client's Japanese heritage within a new addition to the house. Rather than a plasterboard box full of functional spaces, the client commanded pragmatic poetry, giving new rhythm to the family.
I was lucky enough to take a look first hand through this stunning home, that felt more like a treehouse with its close connection to nature and endless elements of excitement. Check our Episode 05 of our Let Us In Series that explores the Harry House in more detail.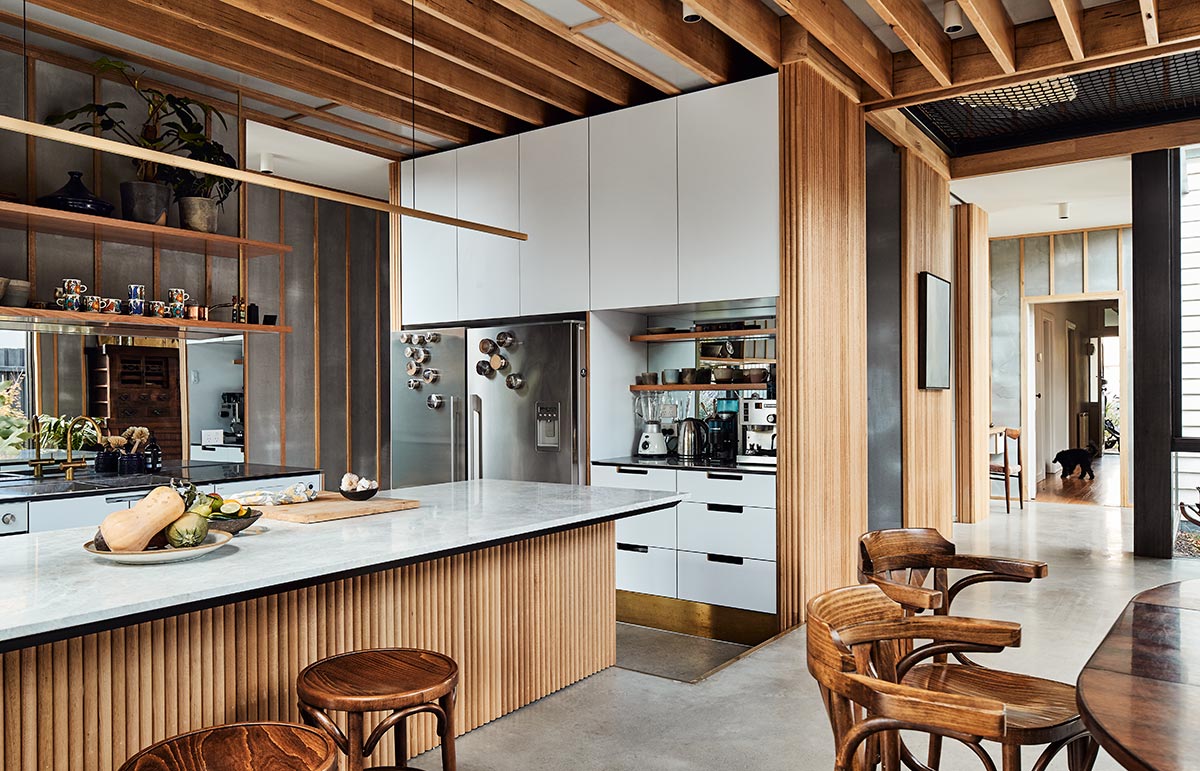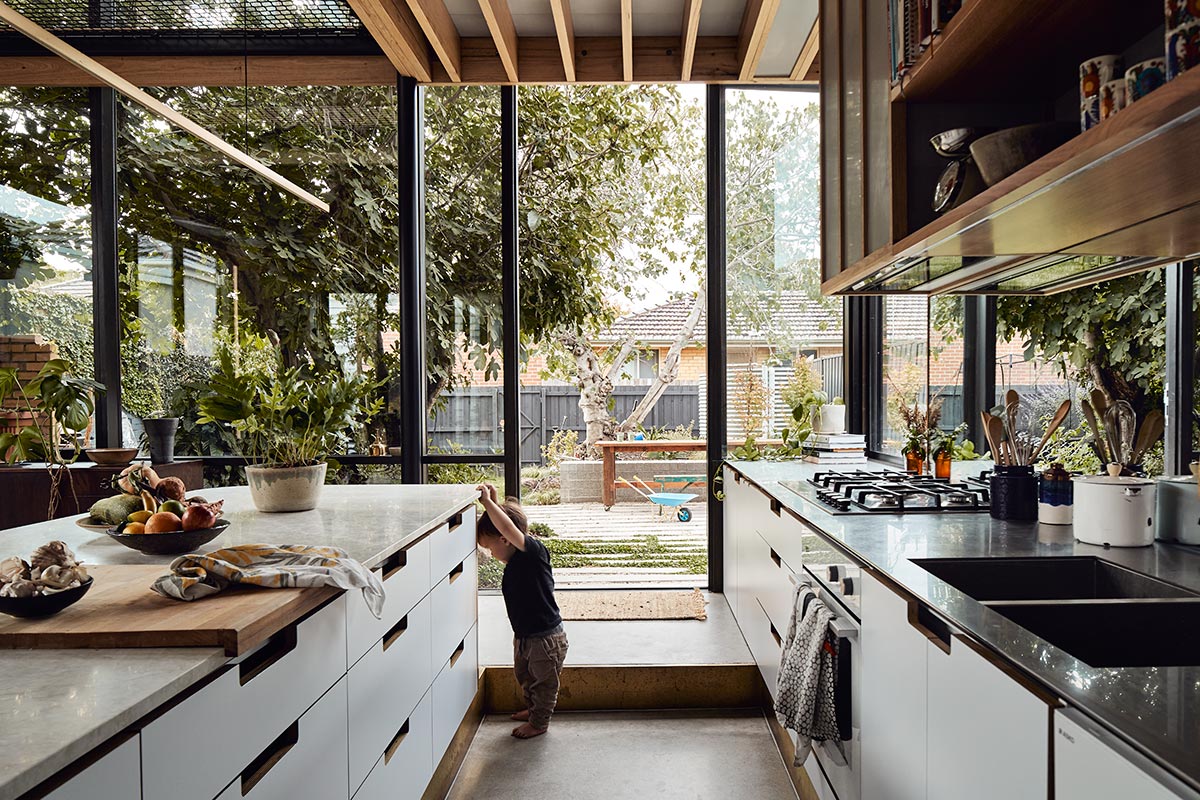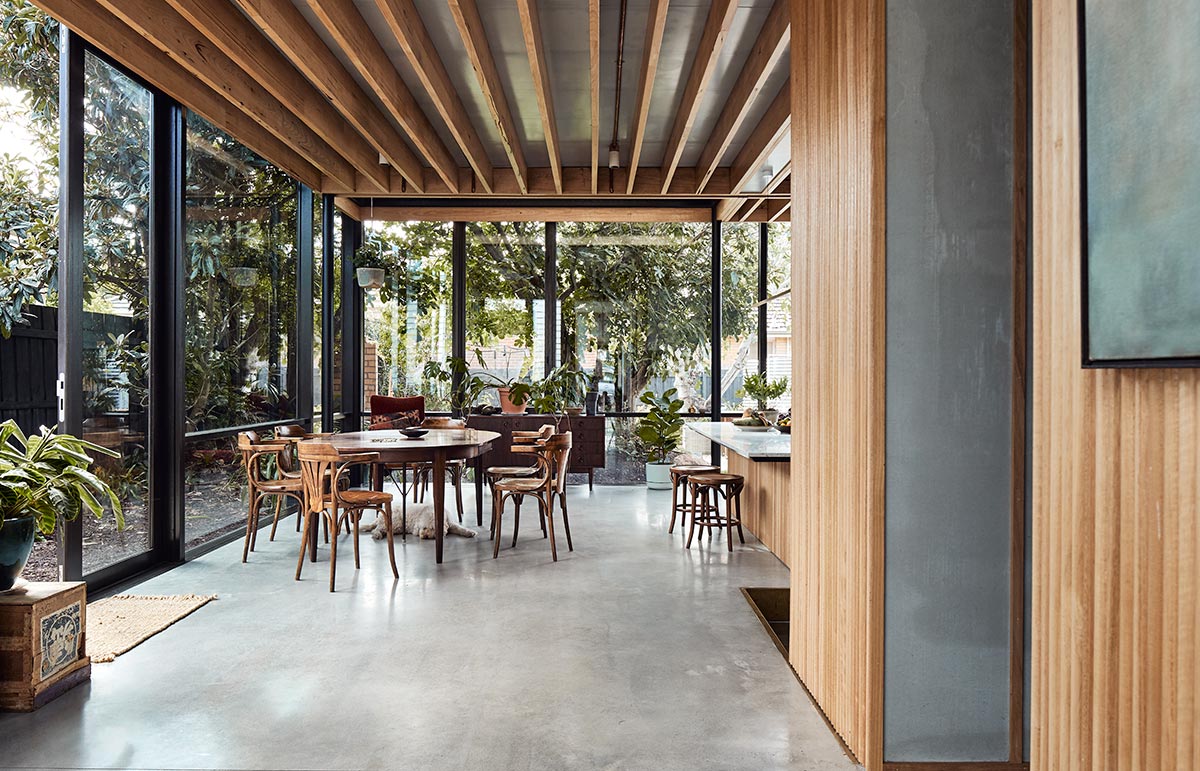 As soon as you walk through the doors, the feeling of warmth and cosiness embraces you. The material selection in the Harry House are rich with nostalgic tones yet modern in their application. The combination of timber and concrete is used extensively throughout the house, from the ceiling down to the flooring; and the entire space is bound by sliding glass doors and windows. This offers both visual and physical connection to the surrounding environment, reflecting a subtropical living space that provides cool and comfort during tough summer times and warmth throughout the cold winter.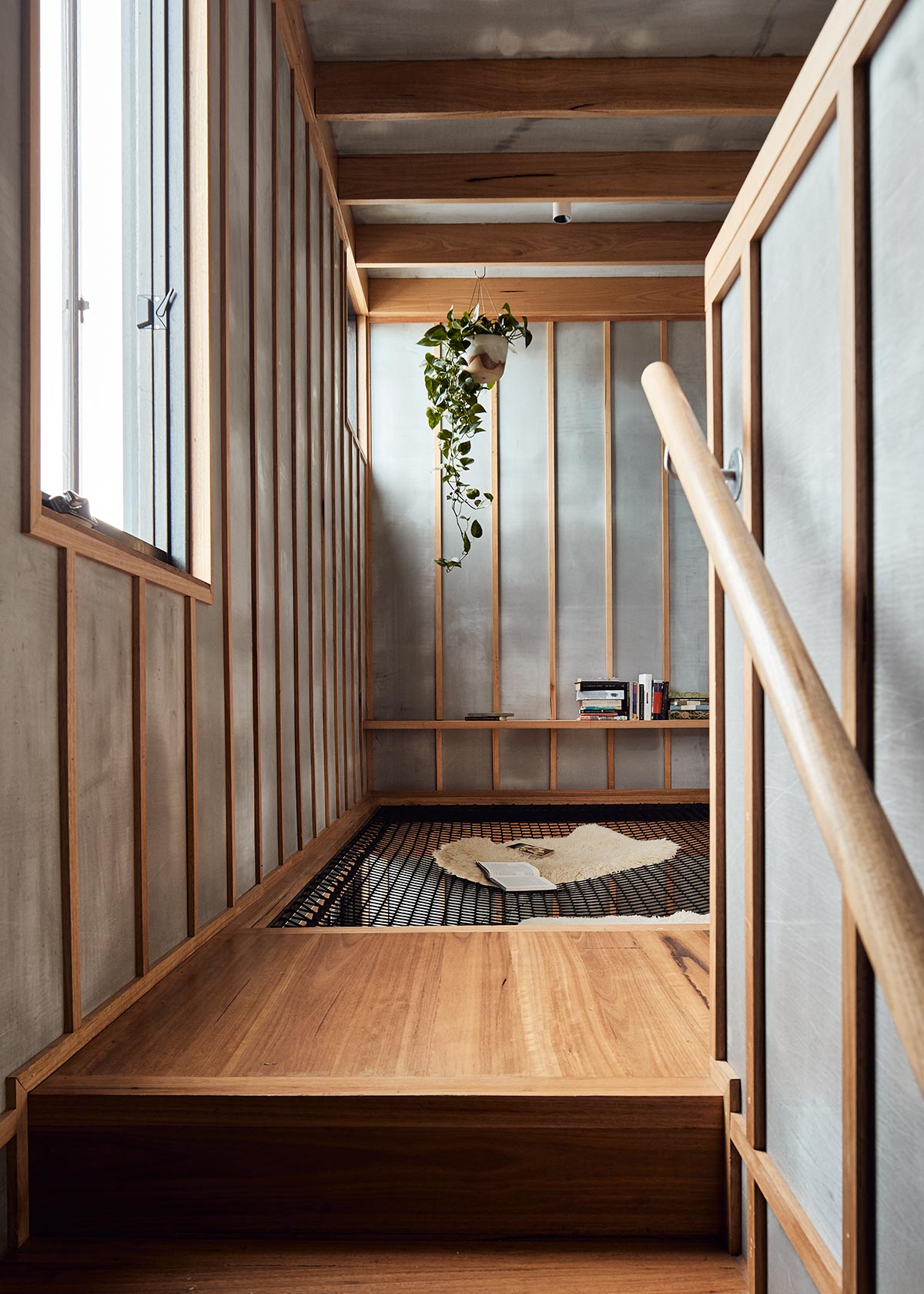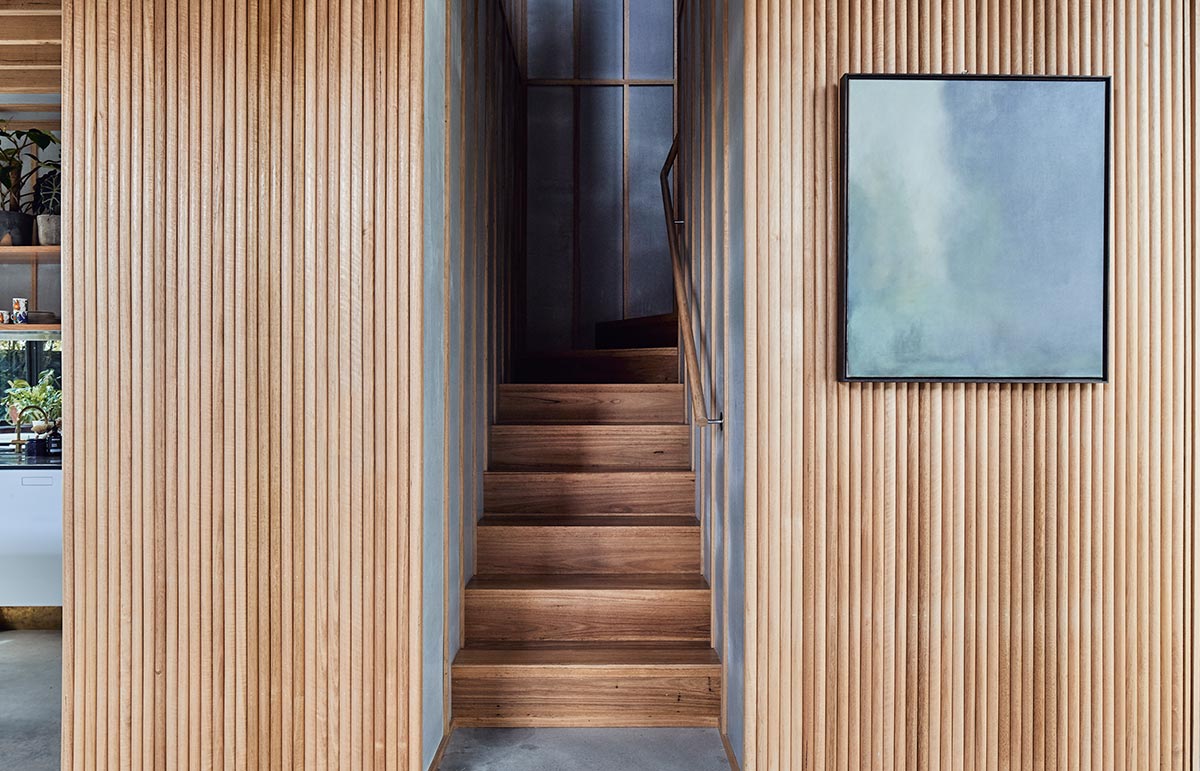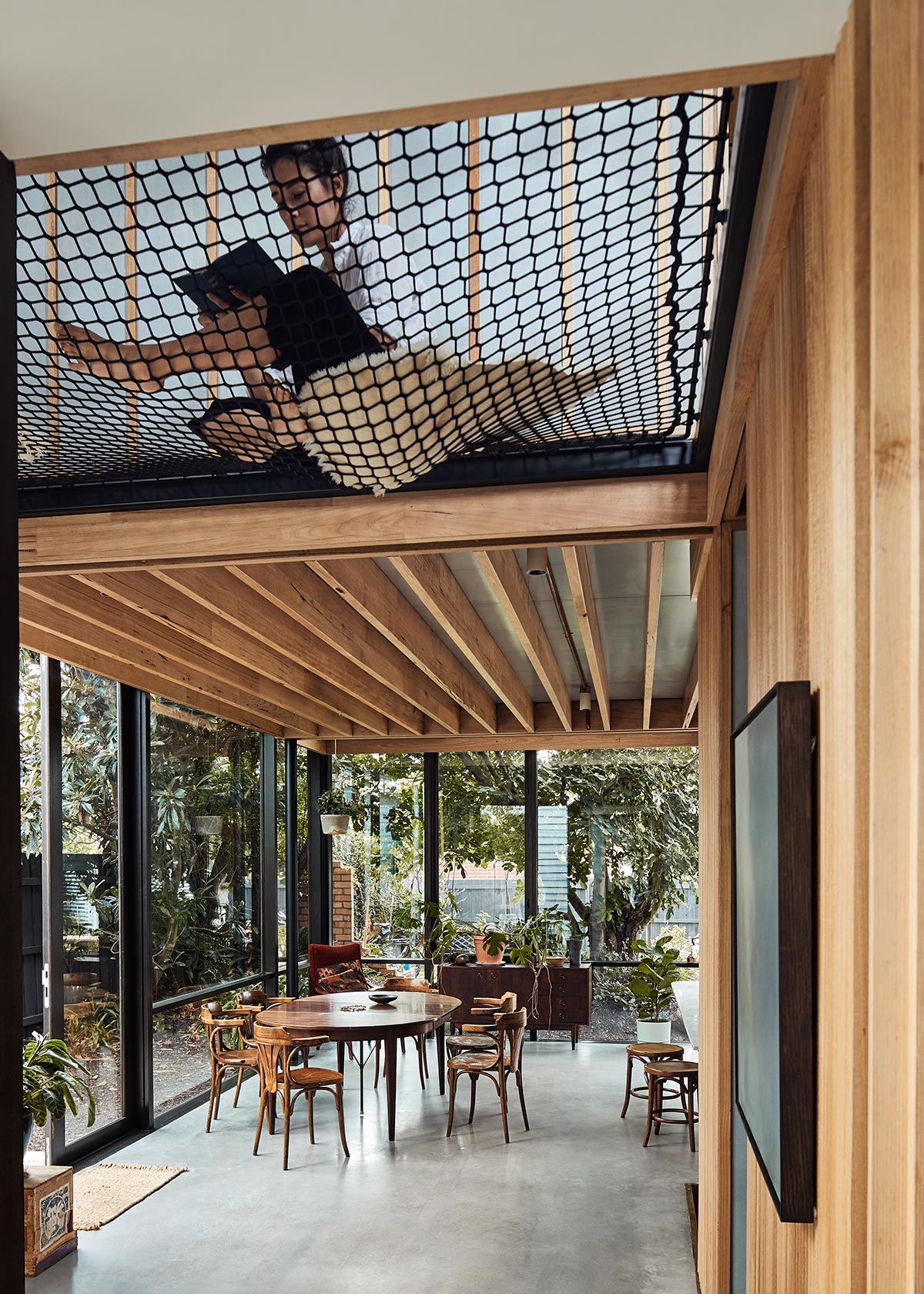 The highlights of this home lie in its interior; from the step-down kitchen; brass and timber details; to the very cosy and fun reading nooks made out of nets! The double-storey glass matches the height of the fig tree which further highlights the garden and courtyard interactions with the house. Apart from the timber and concrete details, there were also hints of brass which add up to the robust and rhythmic ambience of the home.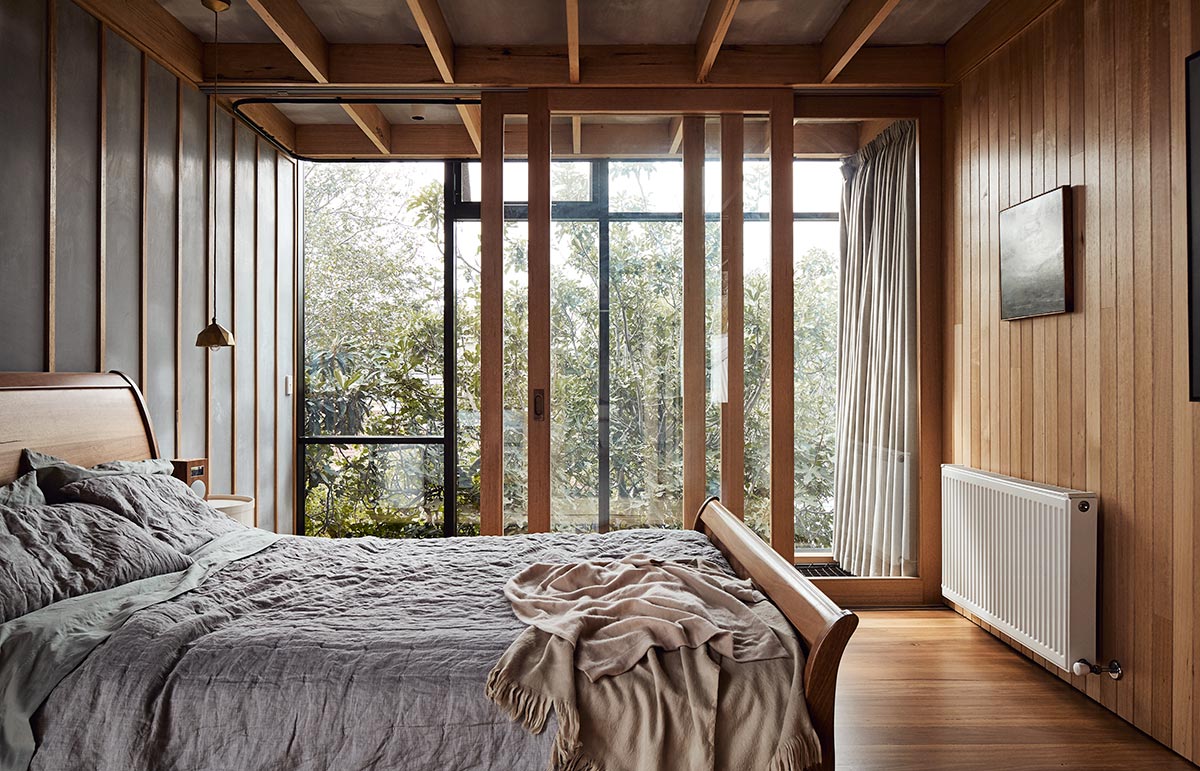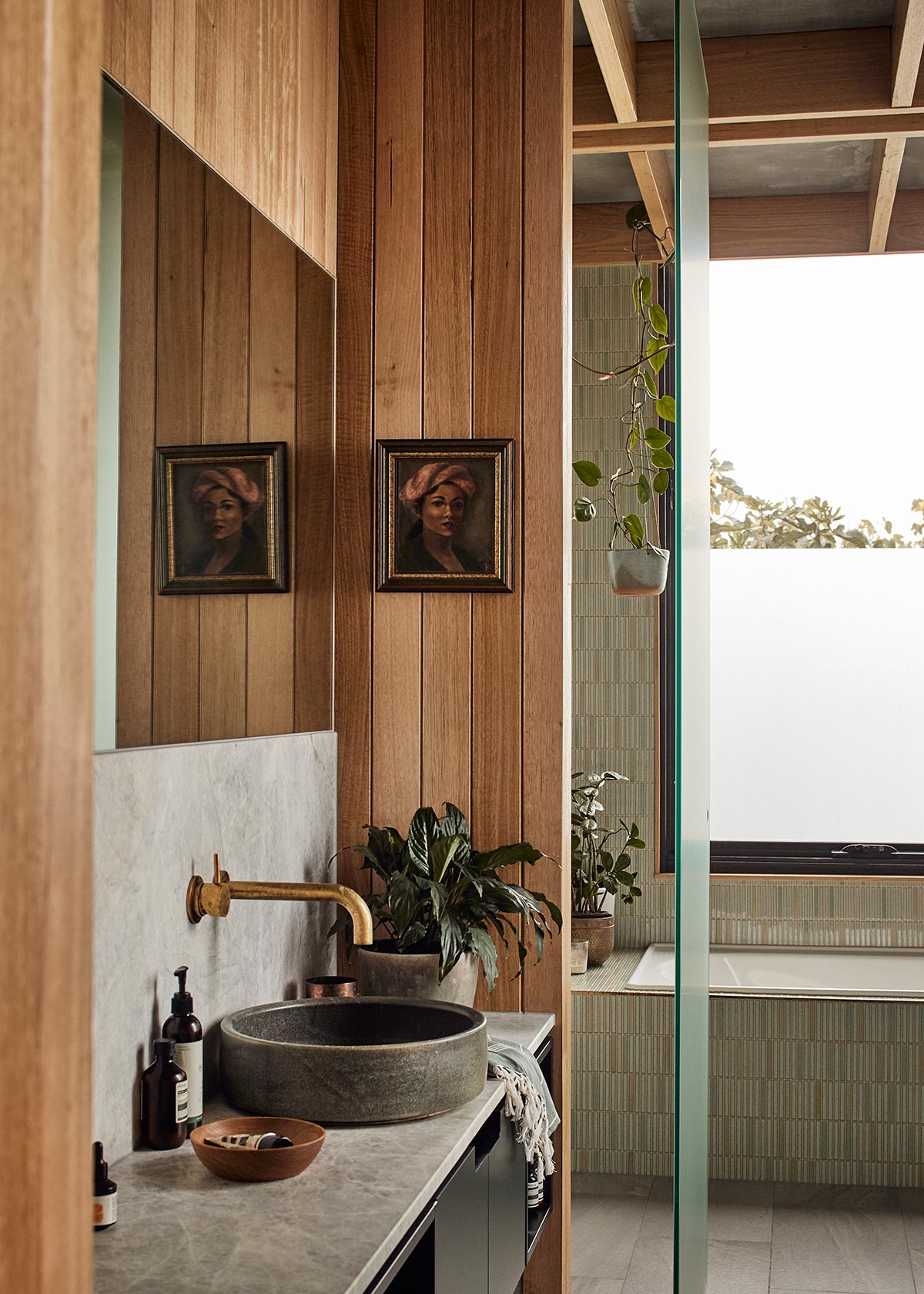 This family home strives to bring a serene environment amidst the hustle and bustle of the cityscape, allowing its inhabitants to enjoy this reimagined home for more years to come. We'd say they nailed it!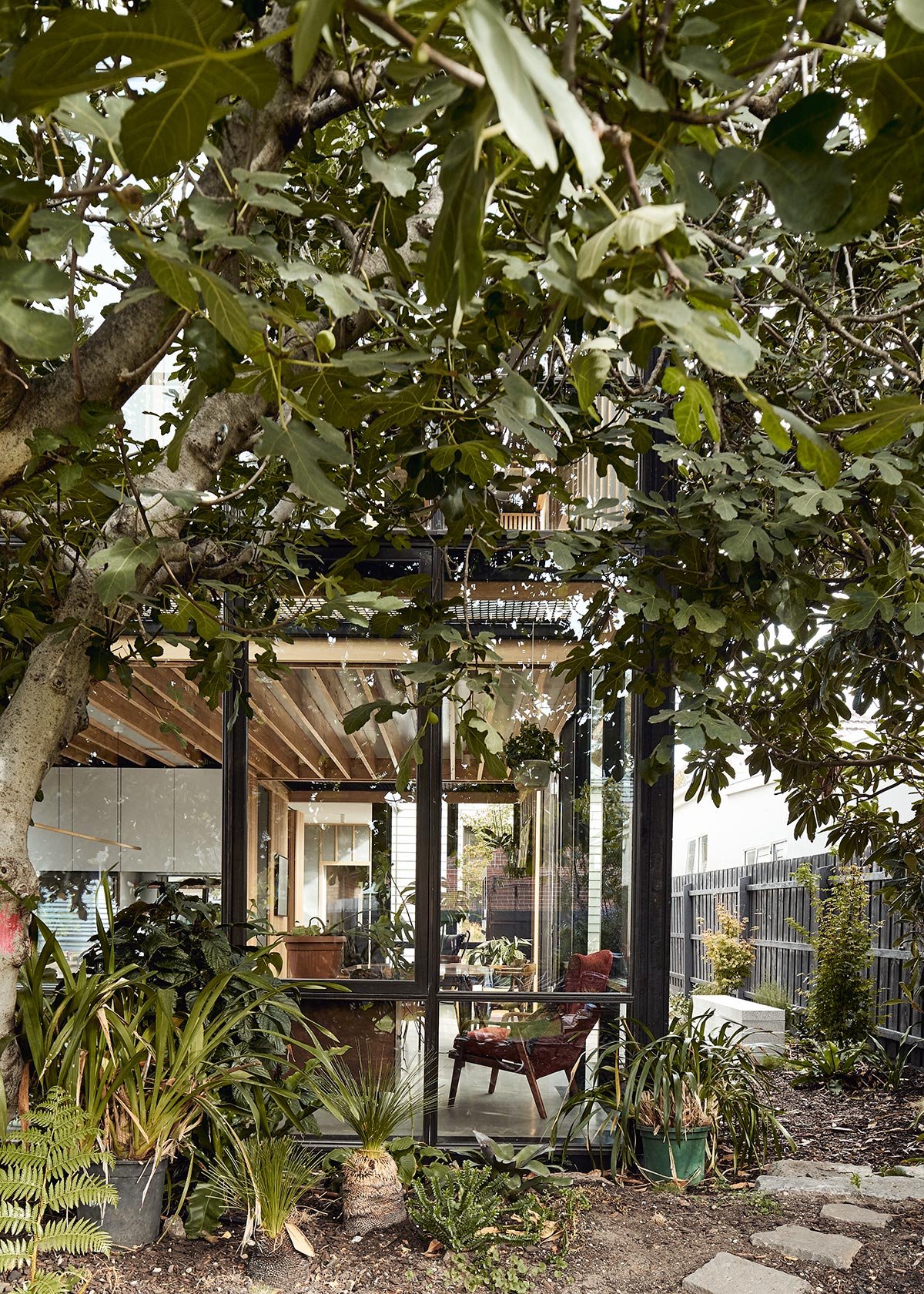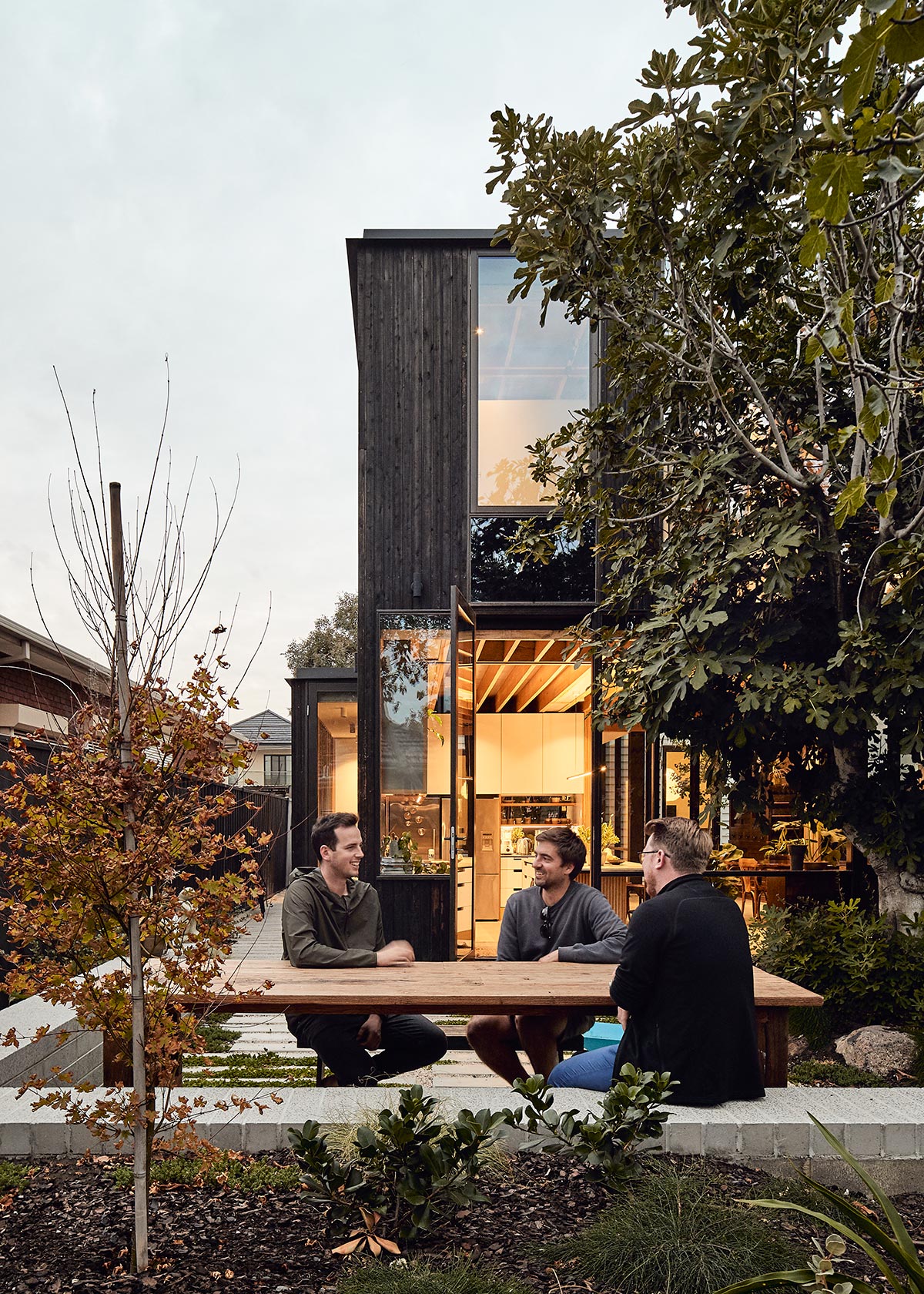 House Project: Harry House
Architect: Archier
Location: Coburg, Melbourne
Type: Renovation
Photographer: Peter Bennetts