Set amongst the dense rainforest of Bowen Island, the Forest House is perched upon a bedrock outcrop that makes up much of the island. Designed by Simon Montgomery of SM Studio, the house is for a young family of three seeking a lifestyle change who relocated from Vancouver to Bowen Island, which is just an hours commute away. Forest House aims to provide a true sense of place, connecting them to nature, but also providing a refuge from it in the wetter, winter months.
Careful attention was paid to minimize site impact and give the house a light footprint. The concrete foundation at either end of the house is scribed tight to the granite bedrock, anchoring the house to the site and allowing it to span between the rocks and float above the ground beneath. In doing so, intrusive and costly blasting was limited.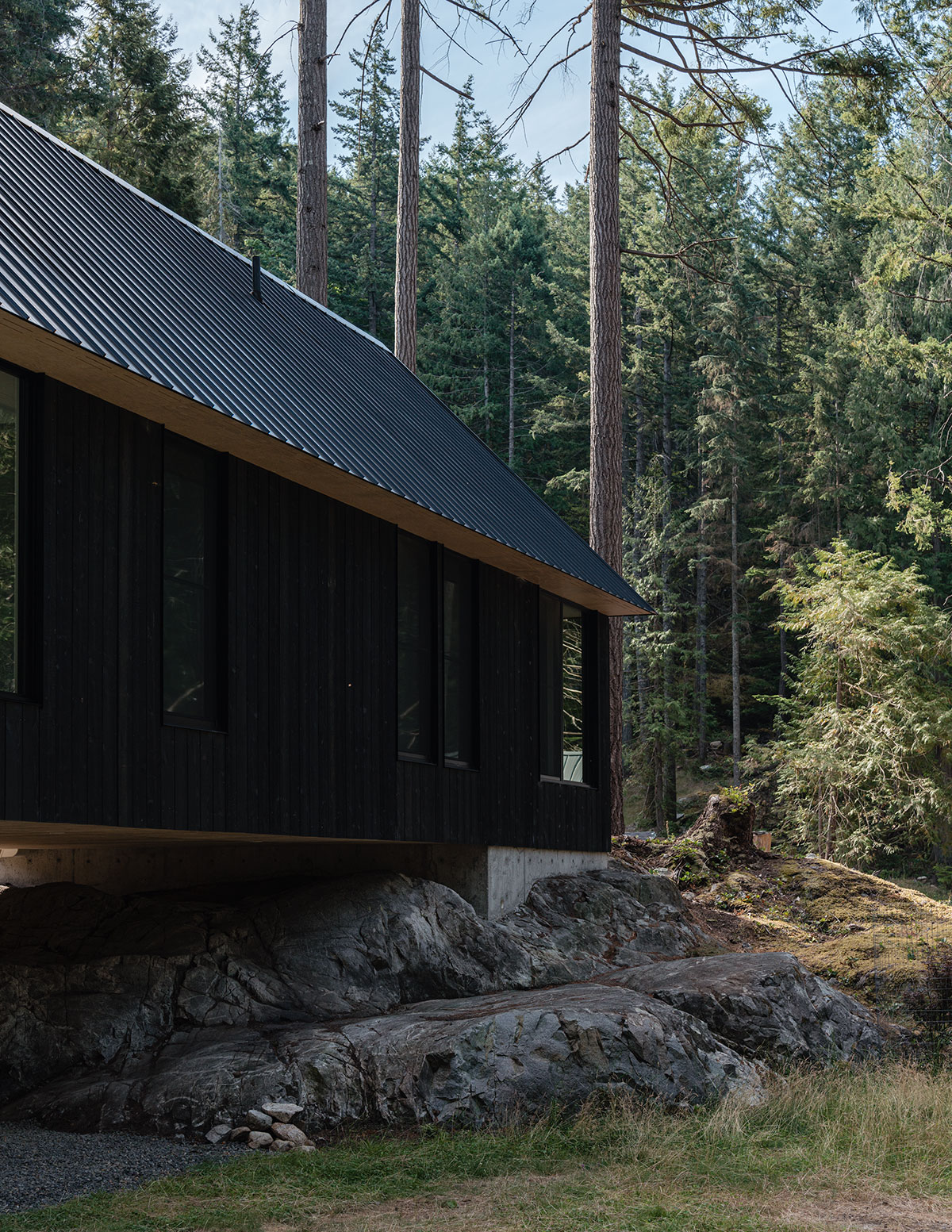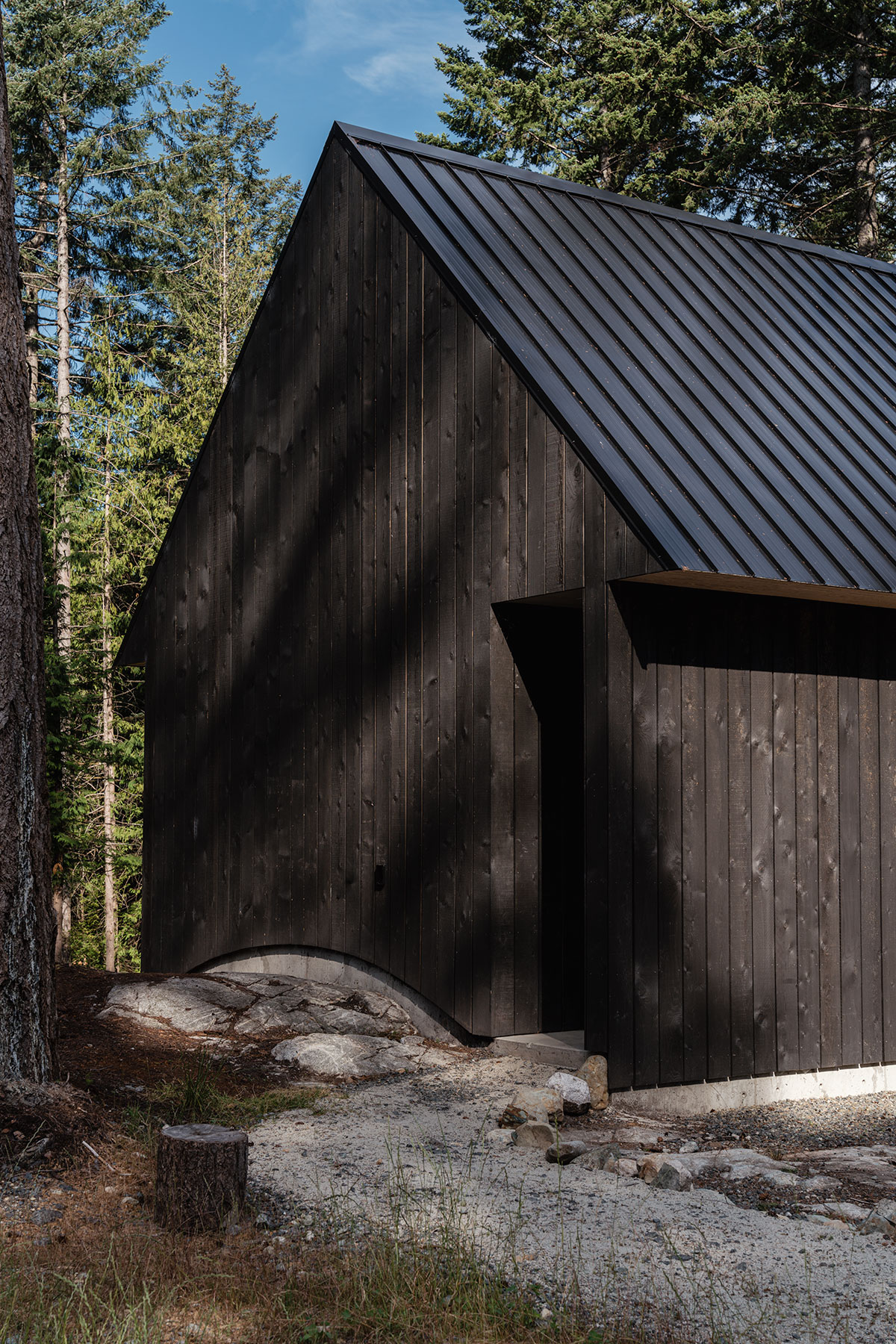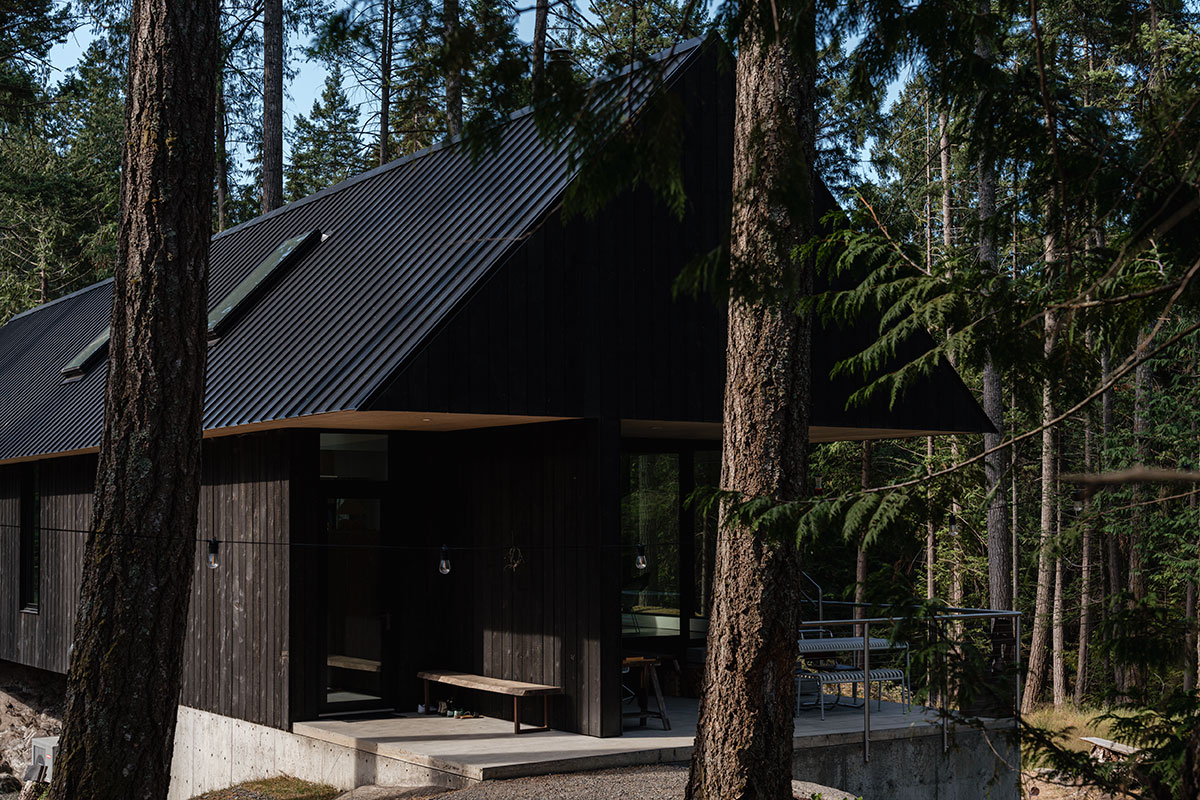 Perched upon and over the bedrock and oriented to face the western sun exposure, the dwelling feels as if it is in the trees. Large expanses of glazing connect the inhabitants to the outdoors and help provide a real sense of place. Carefully placed skylights allow natural light to filter in – always changing throughout the day and providing framed views of the treetops above.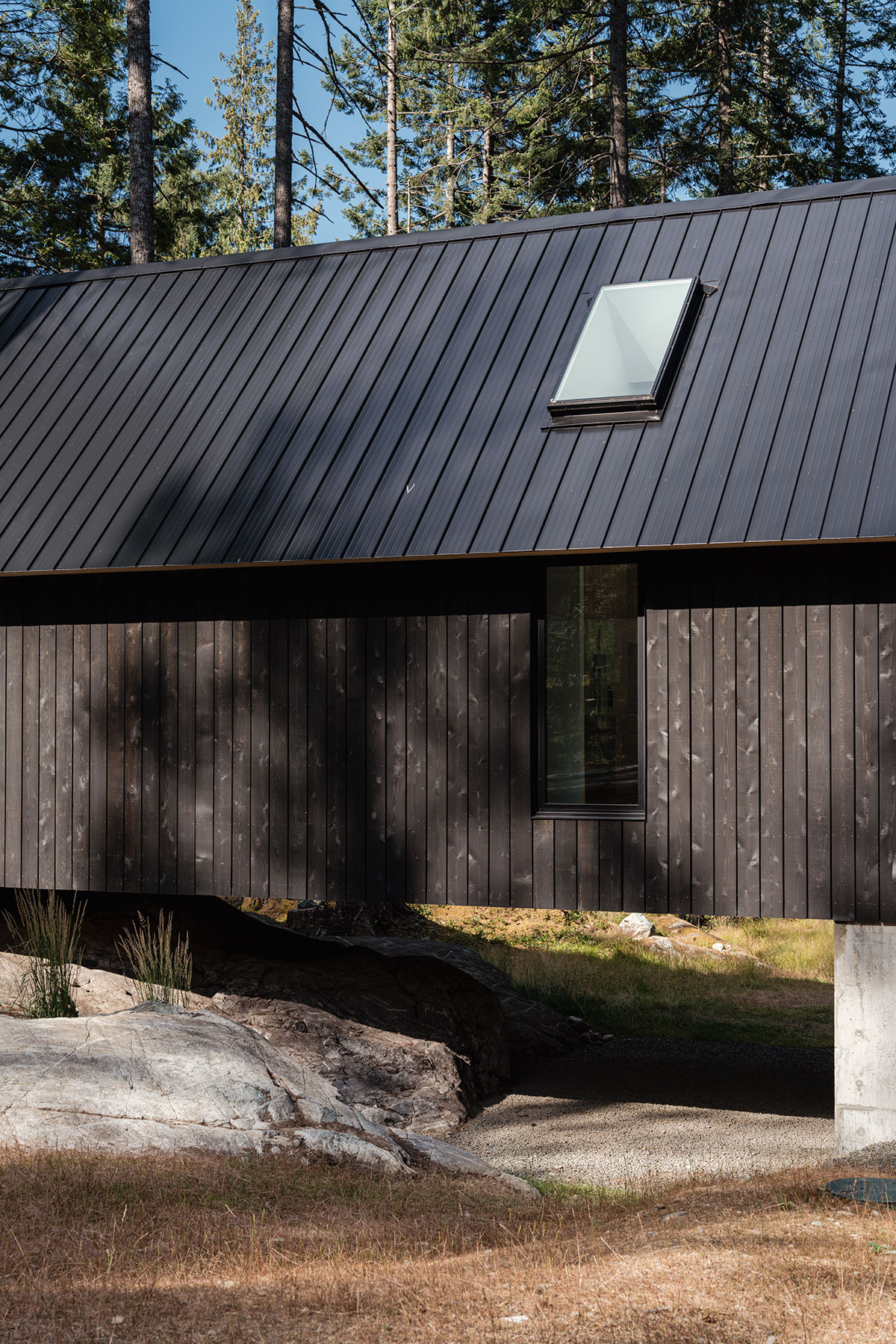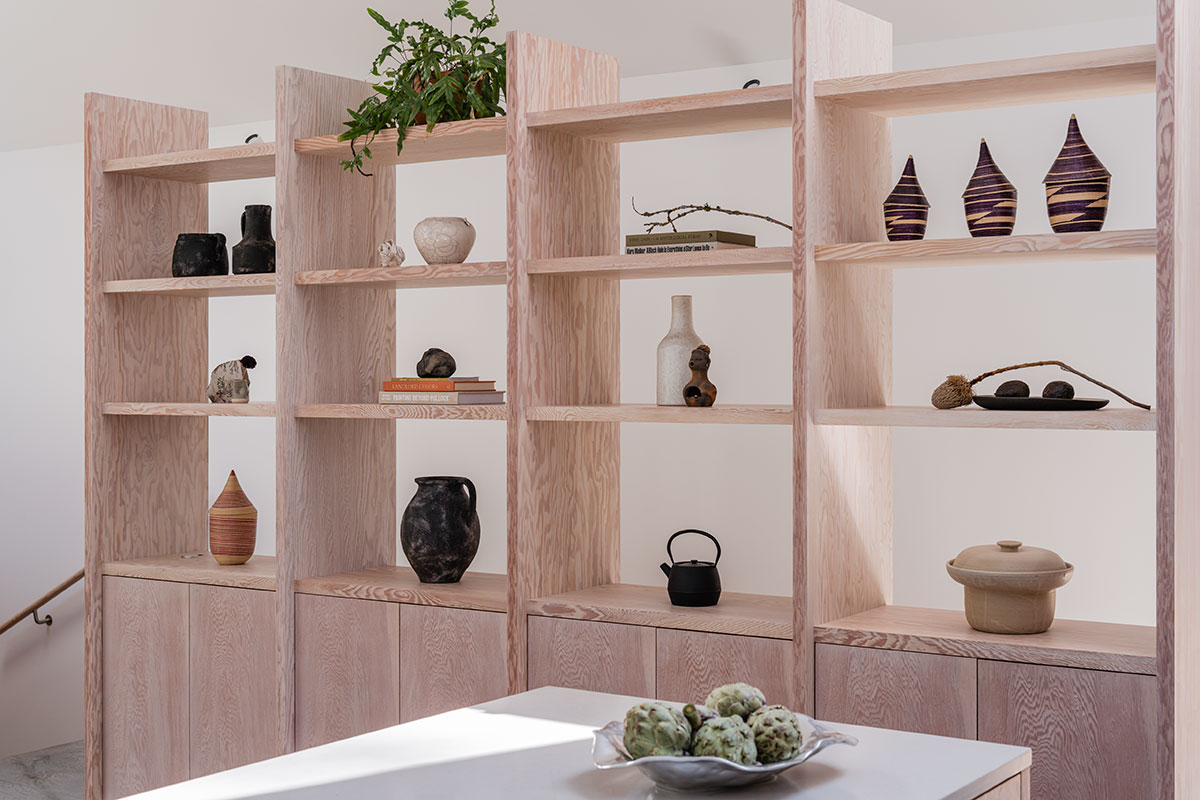 Natural materials such as Douglas Fir plywood and Western Red Cedar are used throughout the house and reference the native trees of the region and add a sense of warmth. Interior finishings are minimal and carefully curated to create a neutral palette and a sense of calmness.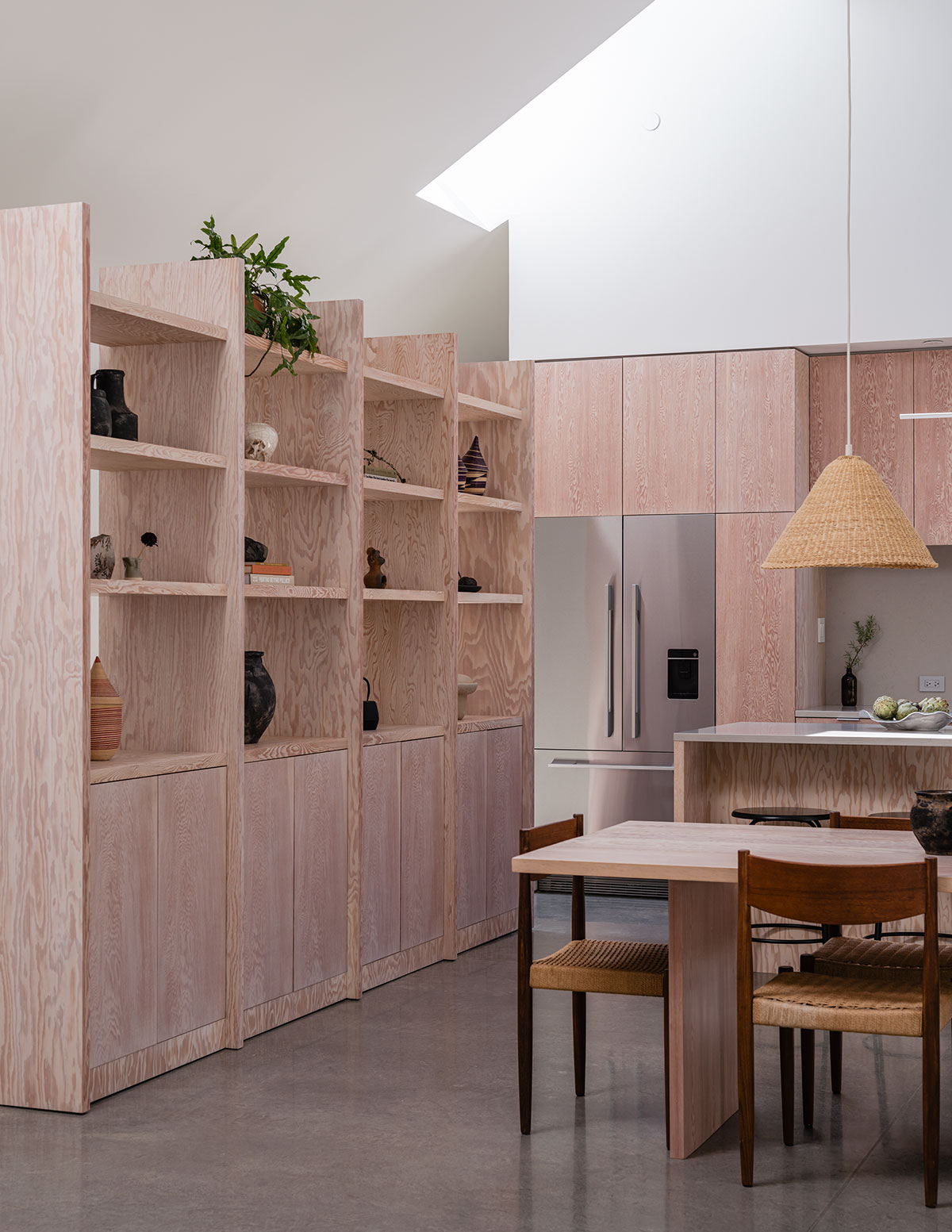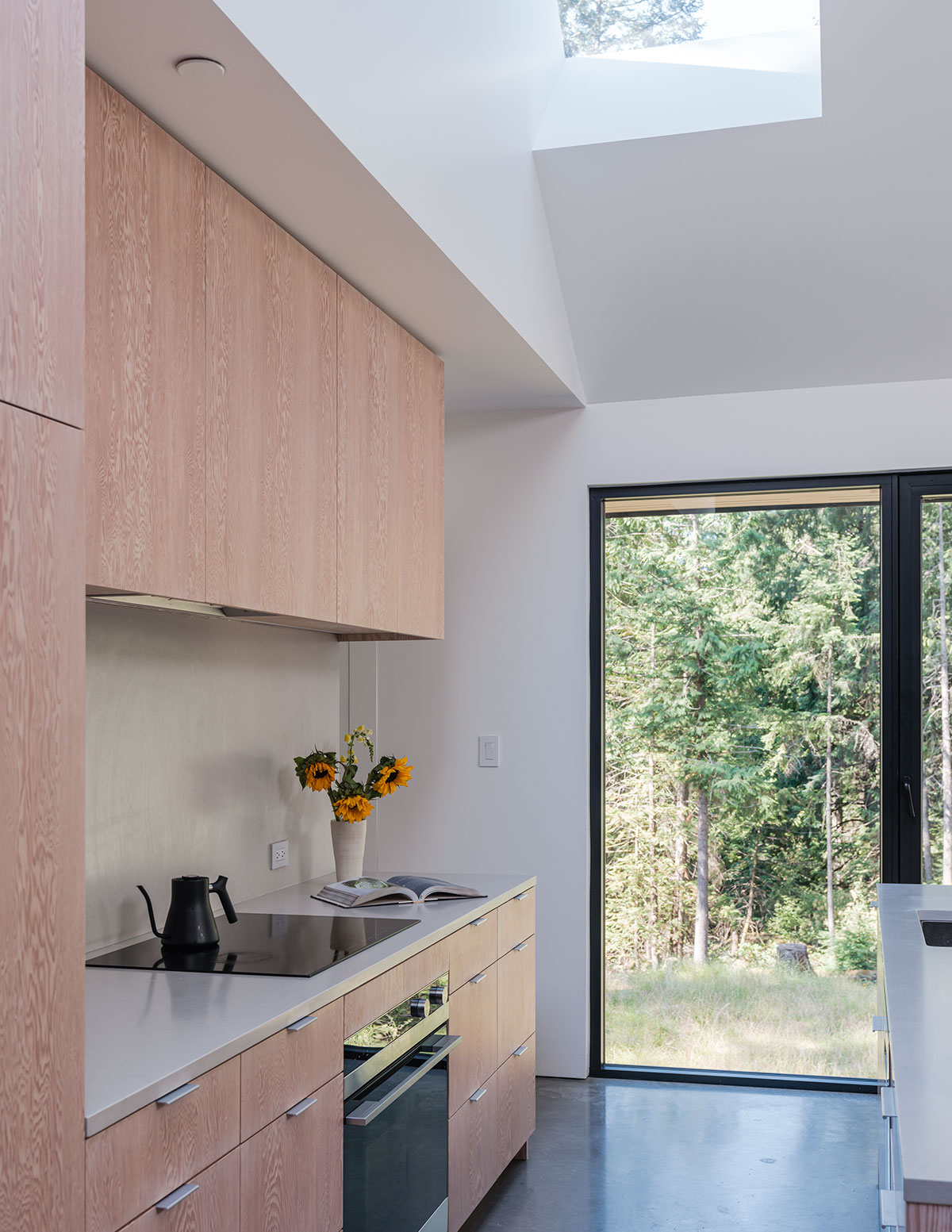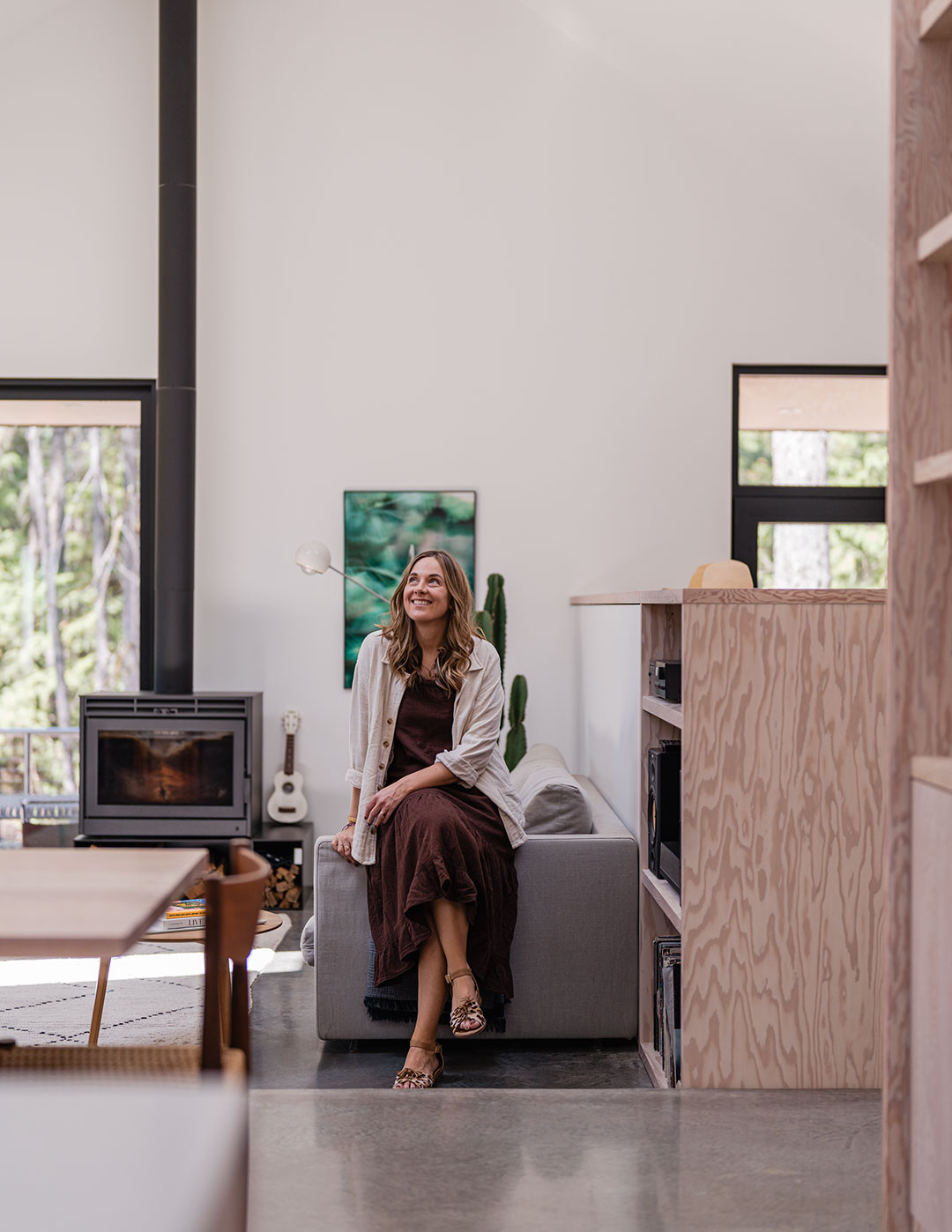 Forest House
Design: Simon Montgomery Studio
Video host: Lucy Glade-Wright
Photography & Videography: Jonno Rodd
Location: Bowen Island, British Columbia Canada