Hidden deep in Tasmanian bush lies this creative designer's playground. The luxurious shipping container house CNTNR designed by and belonging to Dion Agius, sits boldly under the trees with a sleek dark exterior. From the outside, it has been likened to a space odyssey monolith on its side but it's on closer inspection that the detail and character of the home begins to reveal itself. 
Located in Upper Scamander on Tasmania's East Coast, this container house sits on a relatively untouched bush block bordering the Scamander River. Black Shou Sugi Ban, a charred timber treatment, wraps the shipping container exterior. The heaviness of the black begins to soften with the inclusion of the playful retro pink of the bathtub and red grout amongst the slate crazy pave.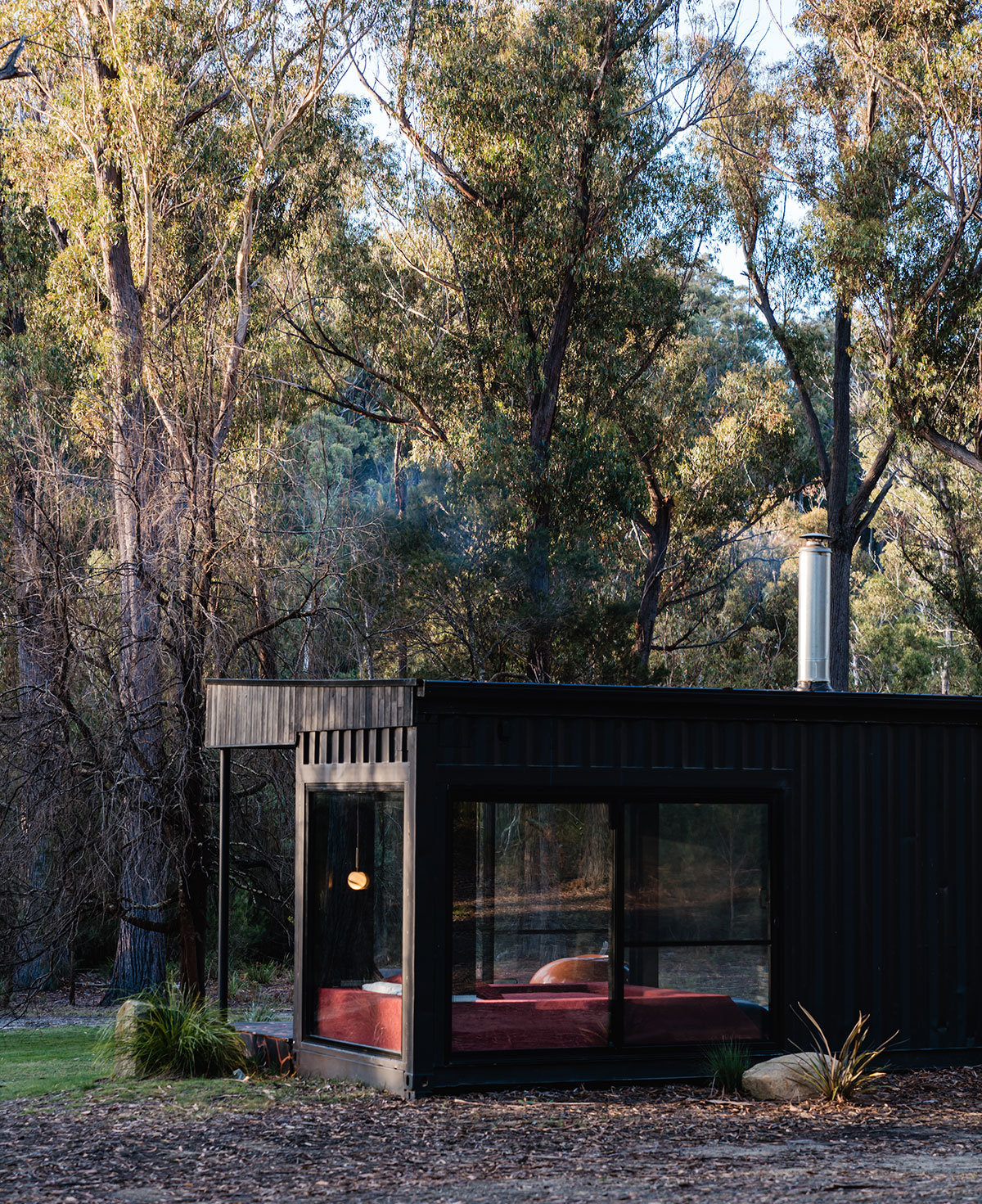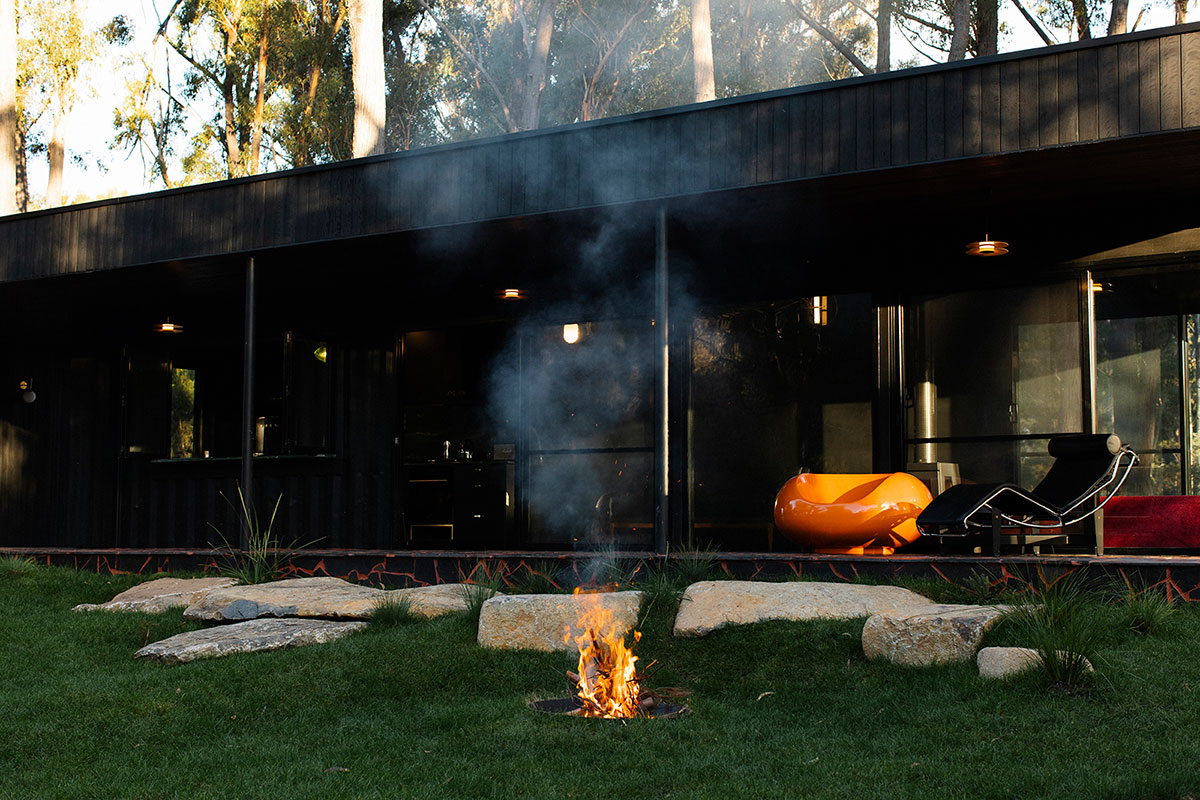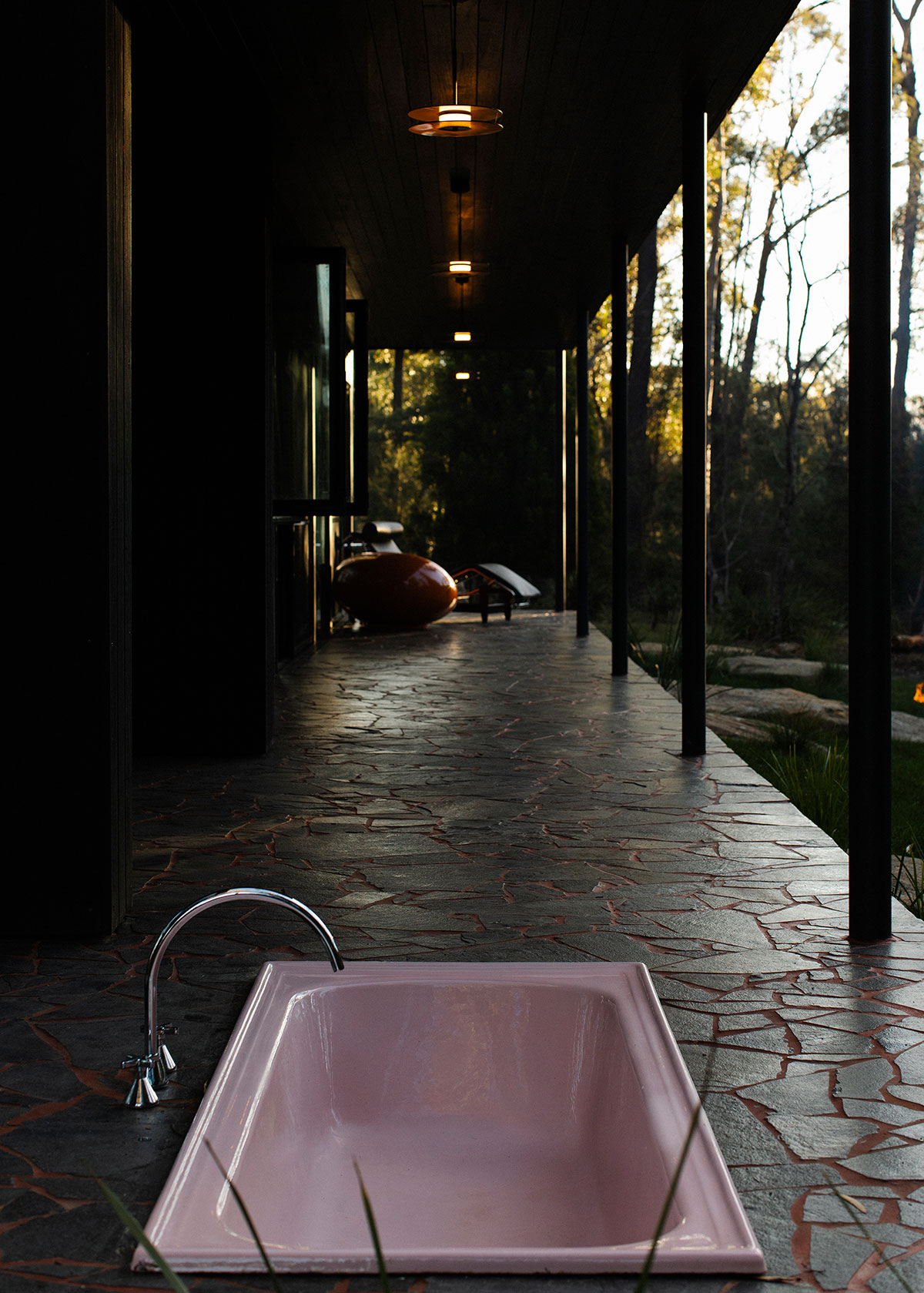 The interior features deep red carpet, terrazzo tiles and rich black finishes that draw you inward, creating an entirely different world from the raw and wild wilderness you've come from. There are hints of retrofuturism in the decor and a maximalist approach that creates layers of intrigue, excess and excitement. Clashing styles and eclectic pieces that shouldn't work together, somehow seem to make perfect sense.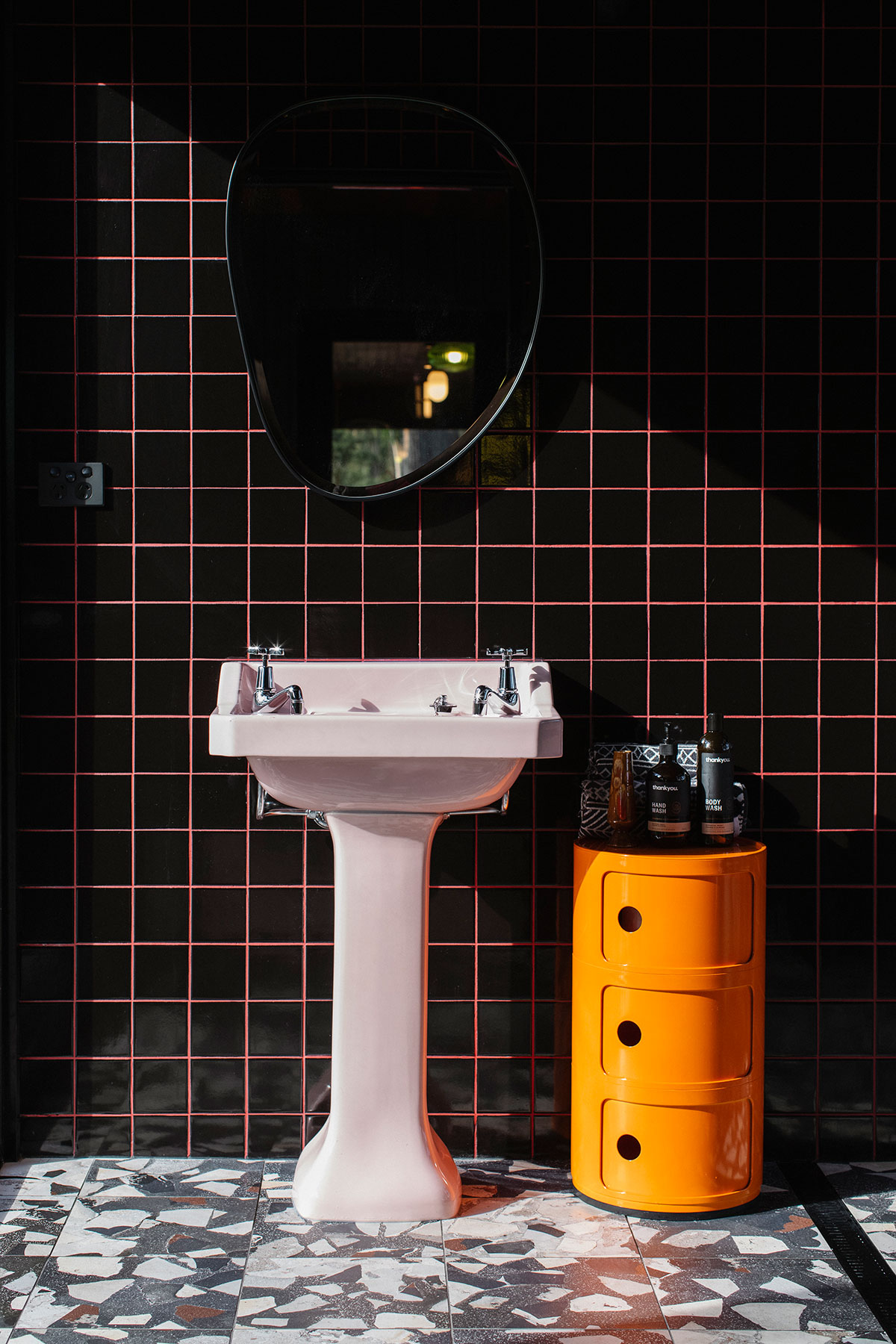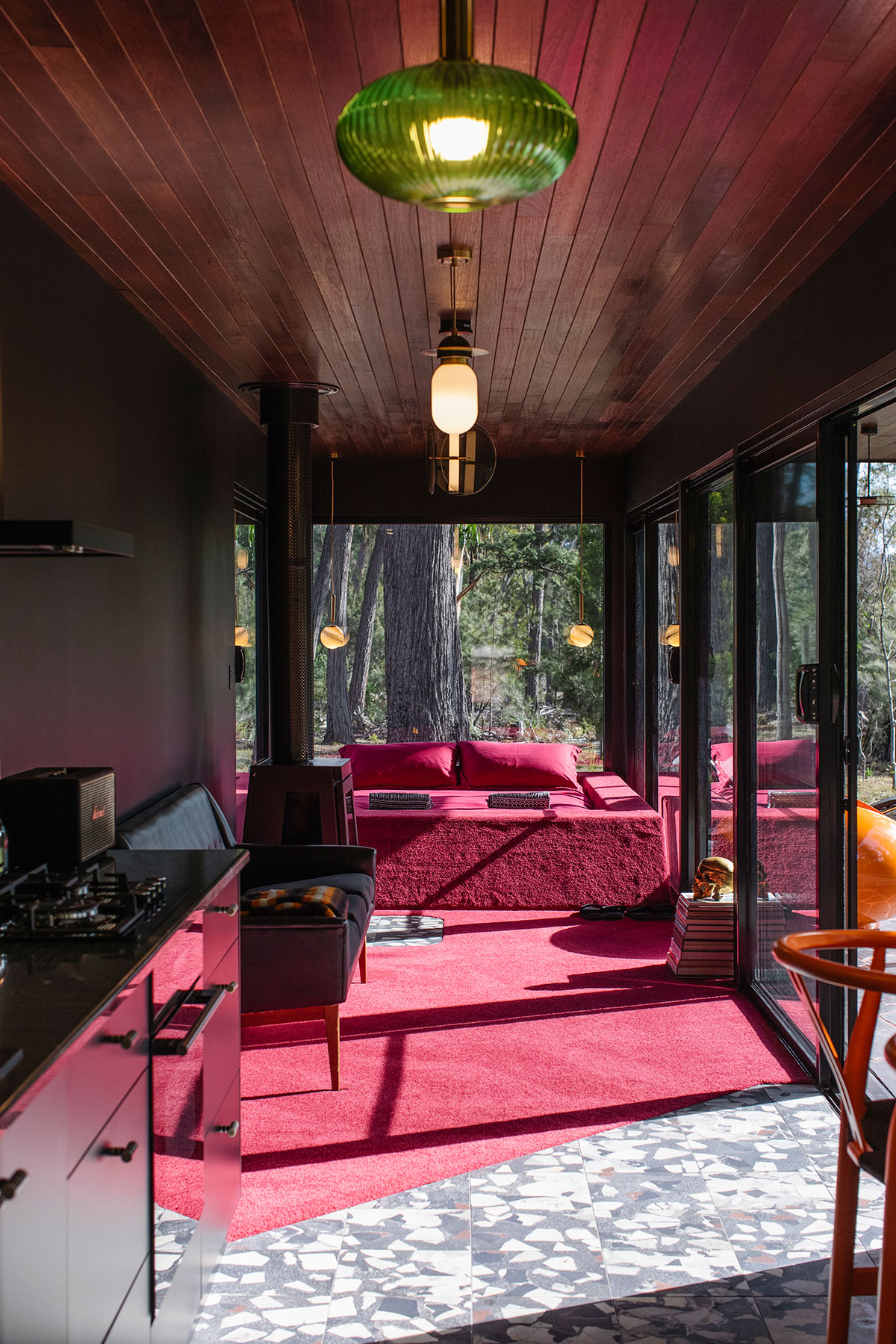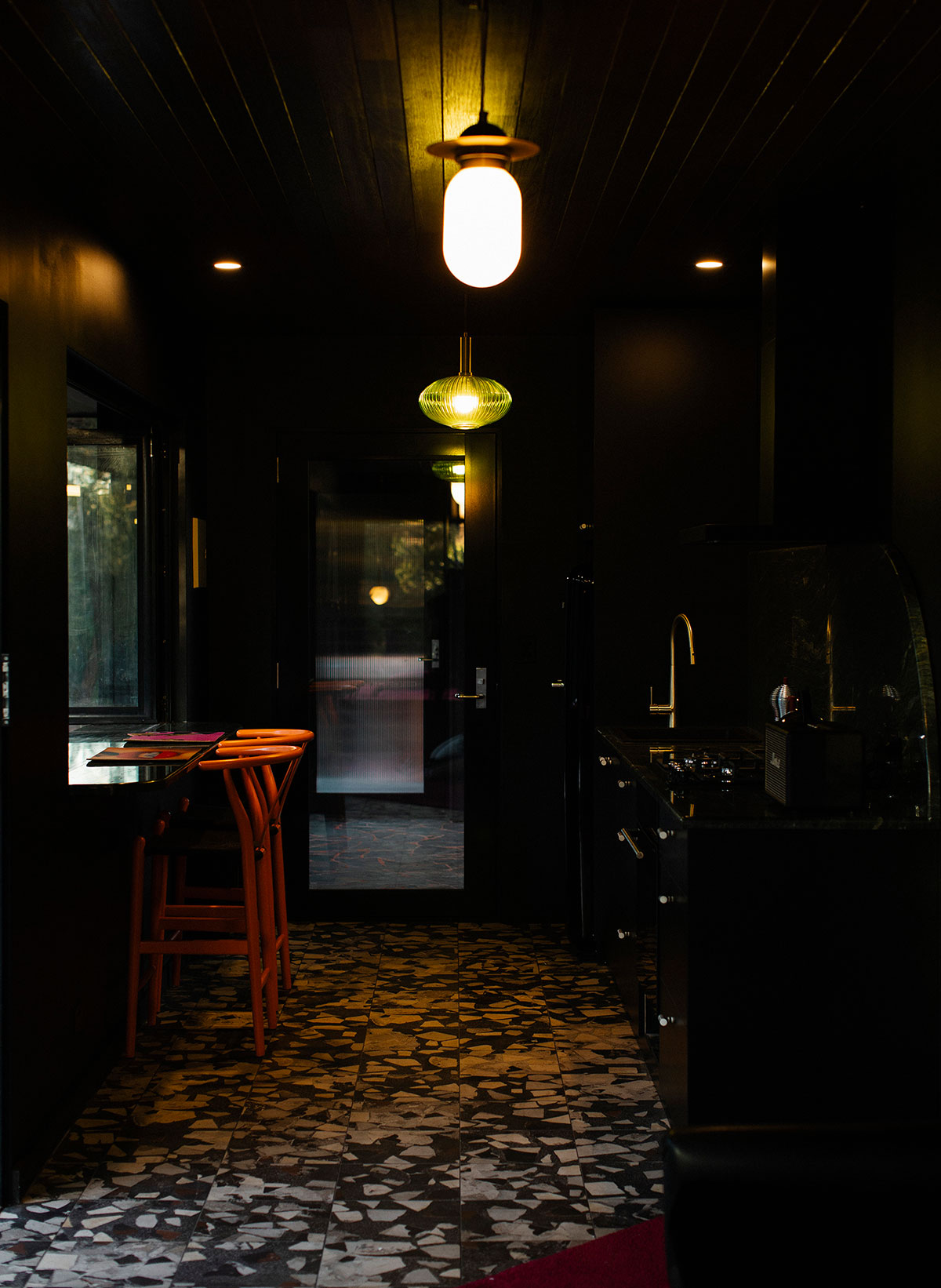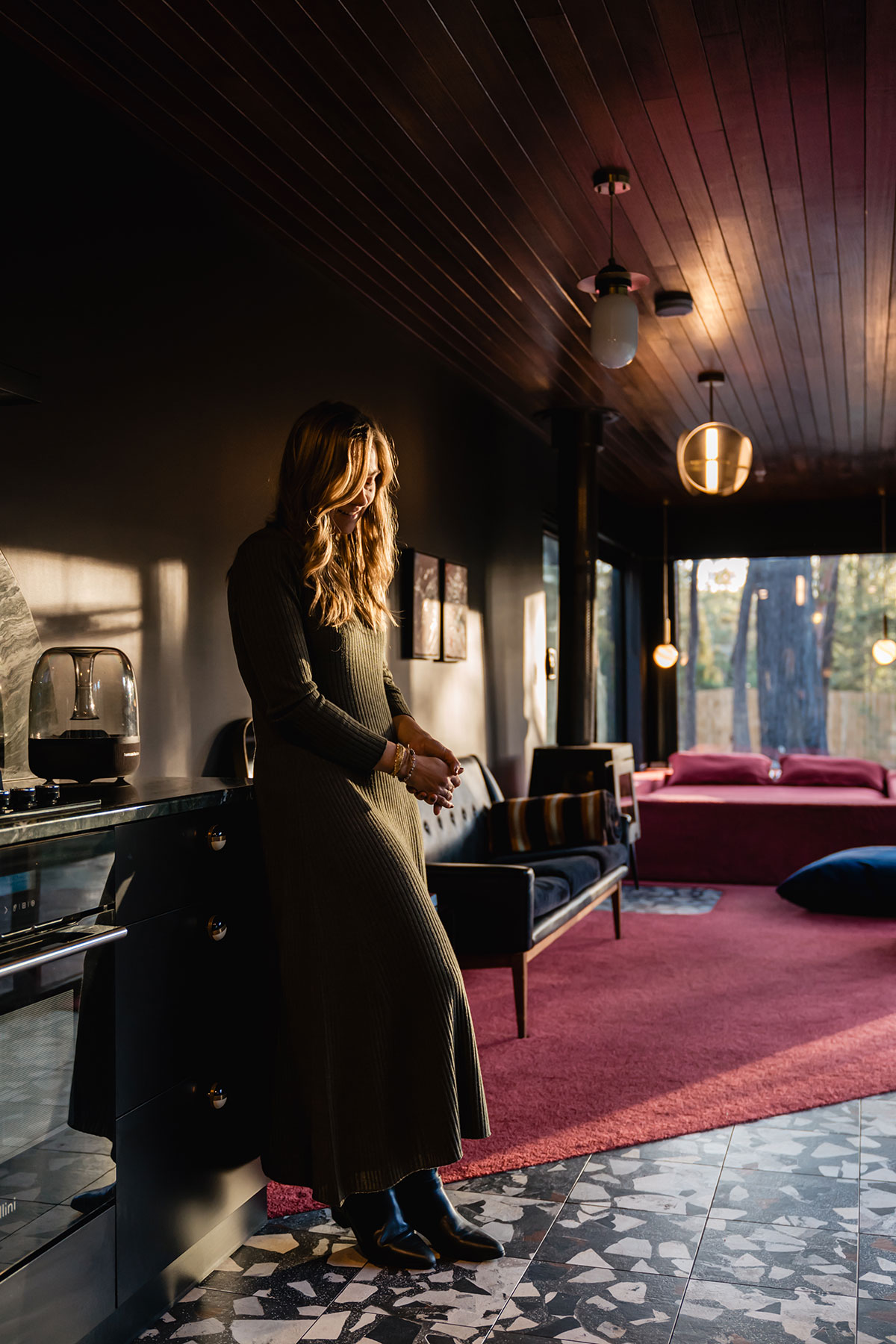 CNTNR
Designed by Dion Agius
Photography by Jenna Agius and Jonno Rodd
Location: Scamander, Tasmania / Lutruwita