Marta Figueiredo is a Portuguese architect and emerging designer based in Melbourne. She founded Figgoscope Curates design and curatorial practice in 2016 with the intention of pursuing design that unites sophisticated craft with a sense of play, fun and sensory experimentation. Her work is the result of exciting collaborations with emerging designers, artists and artisans, bringing together Portuguese and Australian design. We sat down with Marta to discuss some of her projects and the things that keep her going. Let's hear what she has to say..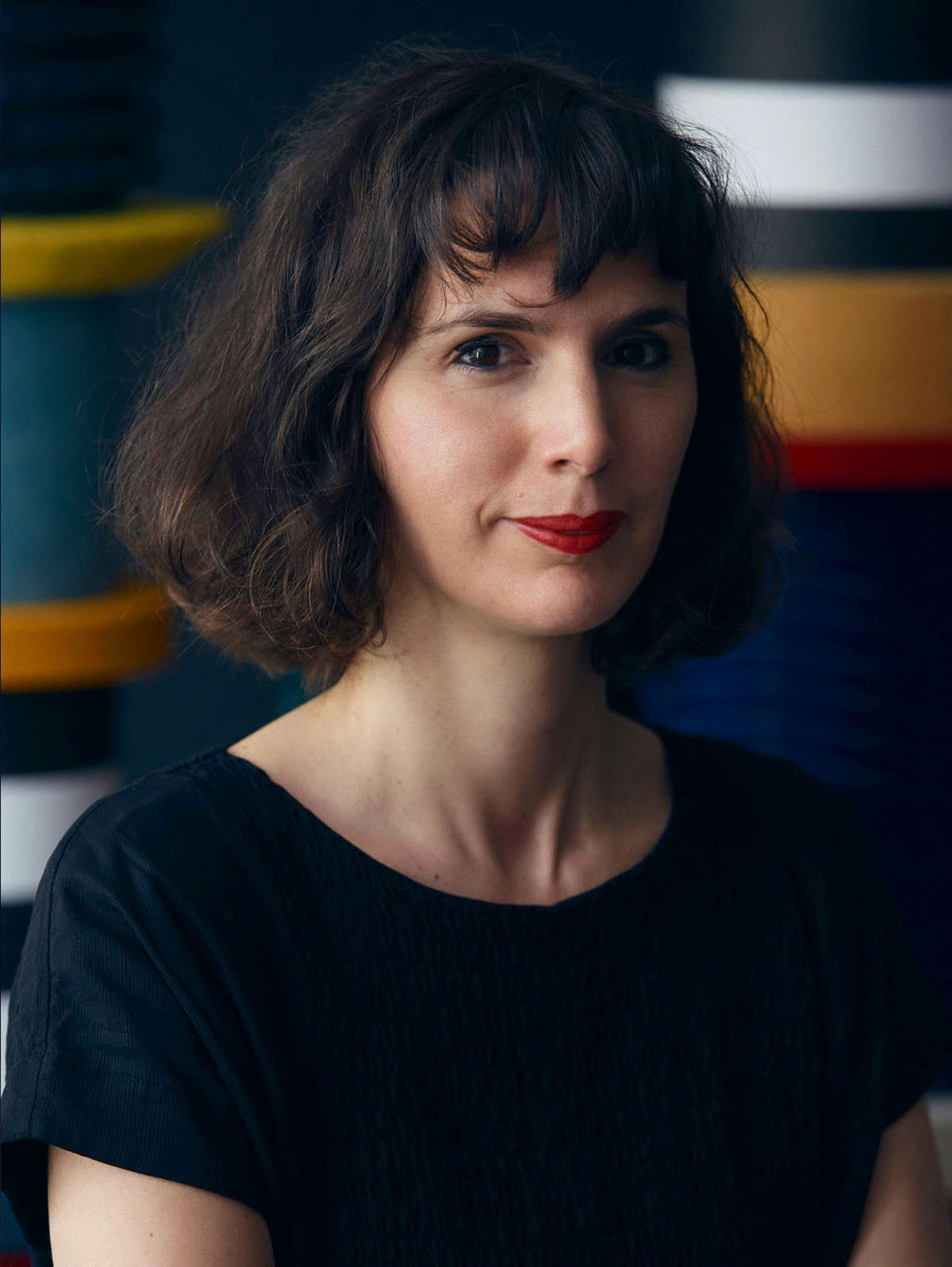 Colourful, whimsical and exuberantly textured is how you would define Figgoscope Curates' collection. Marta's practice focuses on integrating refined, centuries-old techniques and materials with contemporary technology and design while experimenting at the same time with designs that stimulate the senses with colour, texture and form, achieving the perfect balance of innovative design, exceptional quality materials and timeless craft. Where heritage and art meet design.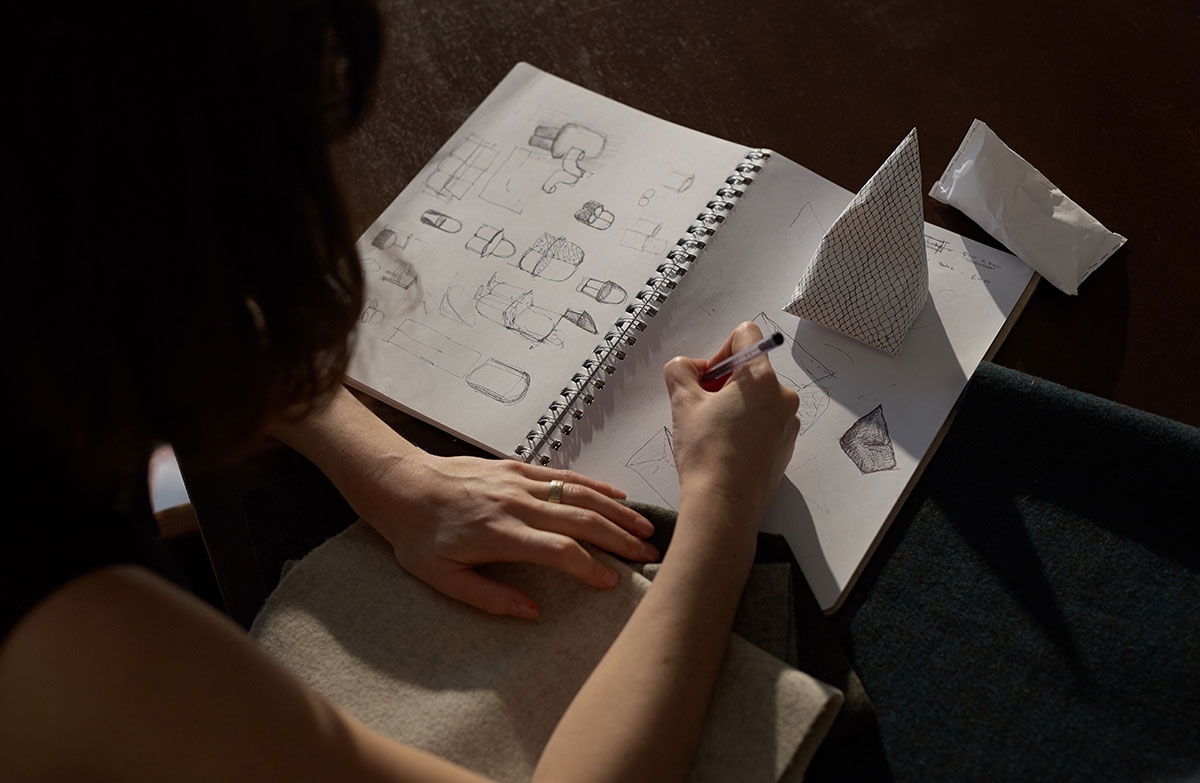 George Takes Twelve
1. Pleasantries first… Tell us about who you are and what you do?
Olá, I'm Marta Figueiredo, I am a Portuguese architect and I am the curator, designer and maker of Figgoscope Curates. I collaborate with emerging Portuguese and Australian designers, artists and artisans to create the collection that forms Figgoscope Curates. Figgoscope is also a laboratory for my own creations with research and experimentation in design.
2. When I was growing up I wanted to be….
An artist – a painter or a sculptor. I was also interested in movement and thought of being a contemporary dancer. Around my 15-18 I was studying arts and started painting using mixed techniques – pencil, pen, pastel oil, acrylic in stained timber base. I sold some paintings, participated in a few competitions and won two awards. I continued to develop work and techniques until I was in my mid 20's but when I moved to London I completely dropped it… Although I wanted to study fine arts, my parents pushed me to study architecture which has now brought me full circle back to my earliest ambitions.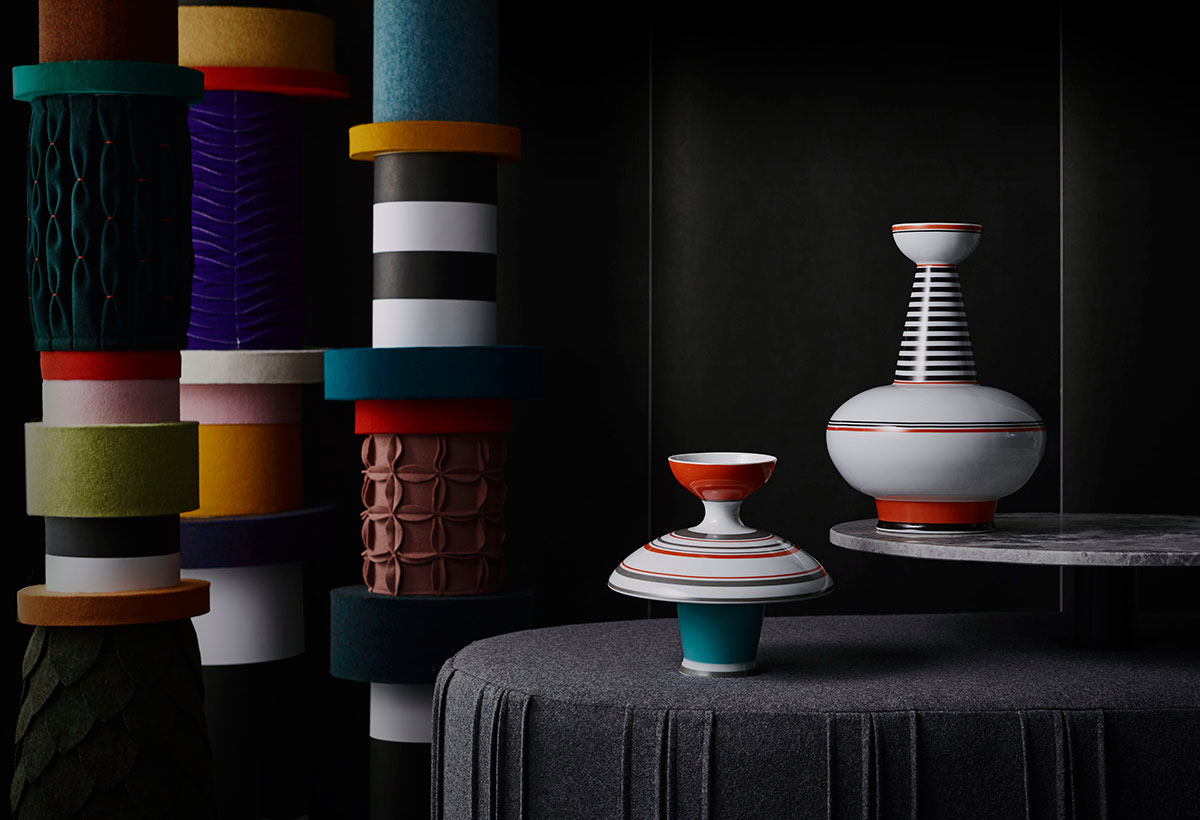 3. What is the best piece of advice you've ever received?
"Rome and Pavia weren't built in a day". It's the Portuguese version of the proverb, which means that it takes a long time to create something complicated or impressive and one must not rush and be patient.
4. What is your favourite way to get the creative juices flowing?
Work on various projects at the same time. It helps me to focus on something else to have ideas for another project of mine. Therefore, juggling back and forwards between architecture and design is the perfect way to keep me on my toes.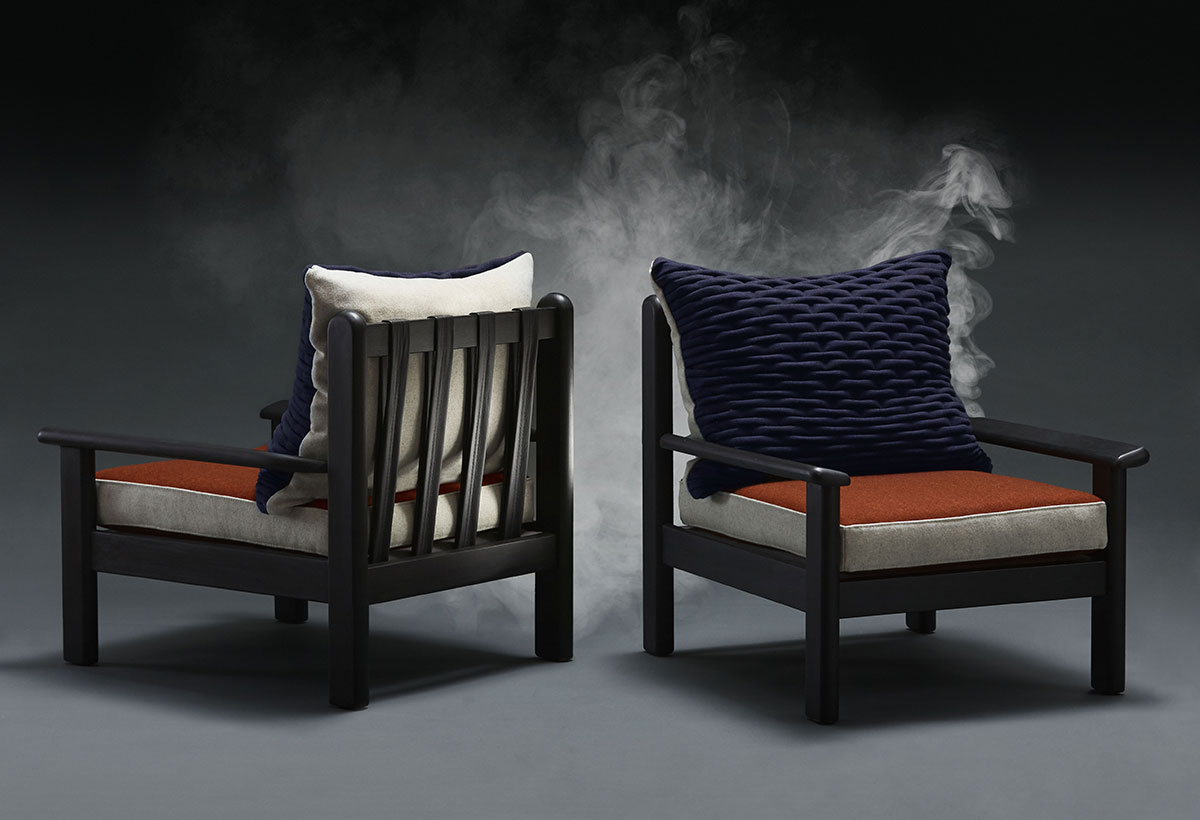 5. What does your average work day look like?
It can be quite varied. Either I'm working on residential projects with Kirsten Grant at her office in Sydney Road. Or I'm at my studio and home in North Melbourne working on my design pieces or curatorial project. I have normally quite long days of work shared between architecture and my Figgoscope practice.
6. If you could invite any five celebrities to dinner, who's dining?
I would like to invite the ghost of Louise Bourgeois, Simone de Beauvoir, Lina Bo Bardi, Agnes Varda and the living: Pipilotti Rist, Bjork, Patricia Urquiola and Marina Abramovic. Well, I like big dinners!
7. What was the last rule you broke?
My quasi-monastic architecture training was devoid of all colour and the rule of thumb was form follows function. With my design practice, I felt I needed to break rules in a search for freedom…with experimentation, playfulness, colour, deformation and a bit of craziness.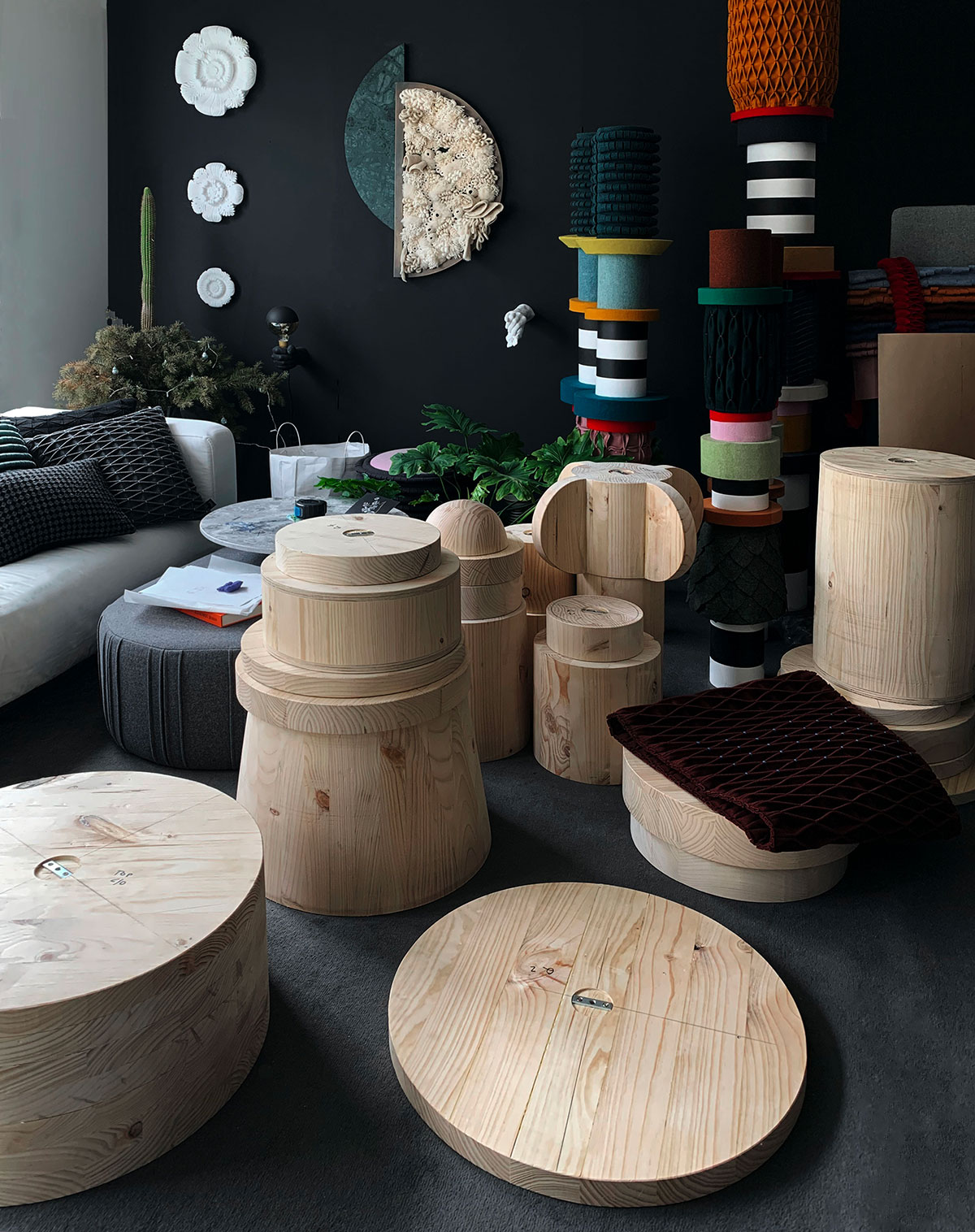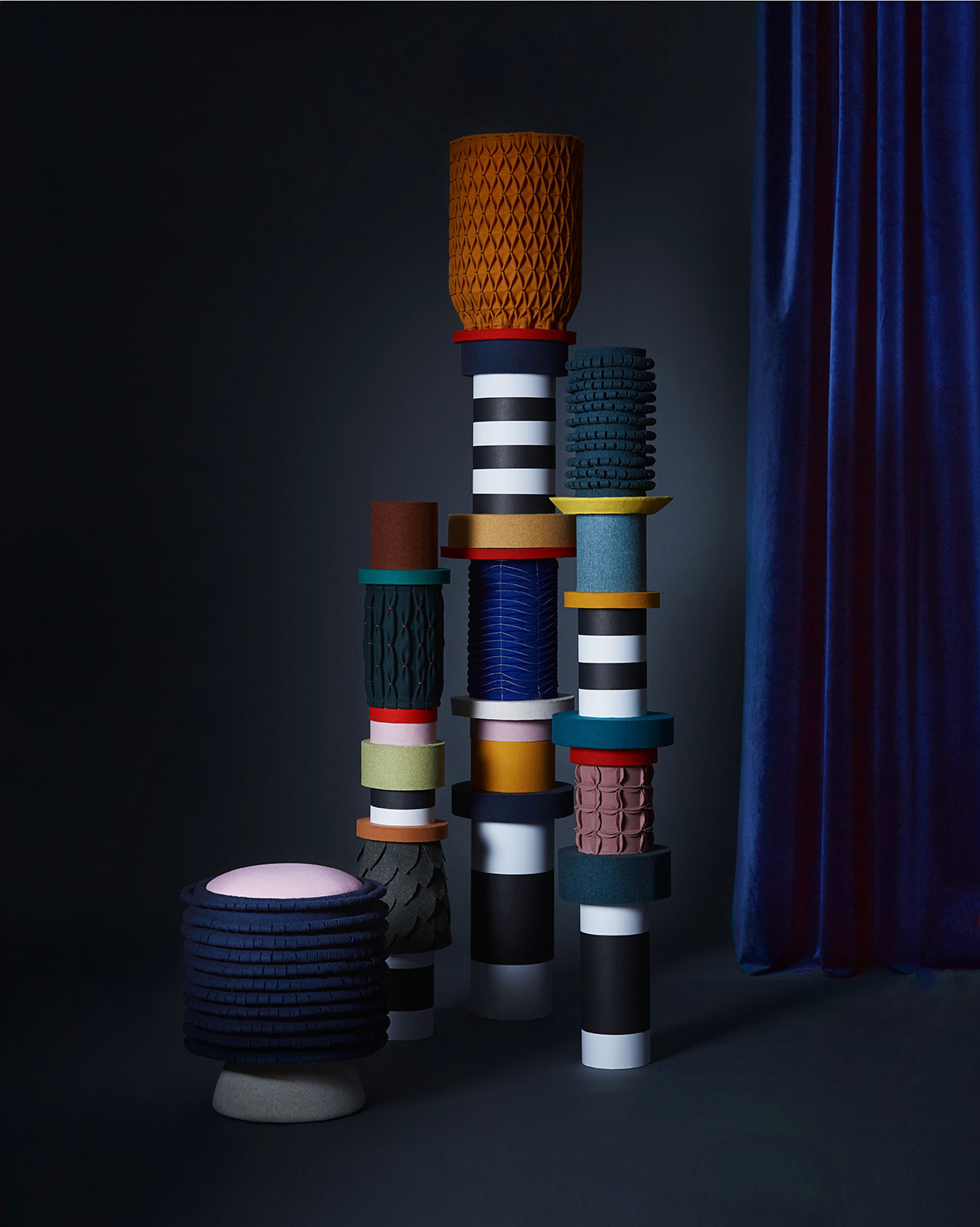 8. What's one thing people may not know about you?
I have an autistic sister. She has an extraordinary way of relating to the world in colour, sound and smell. She enjoys painting and drawing in vibrant colours, complex geometries and bird's eye view. She's quite an inspiration…
9. What was the last movie you saw and was it any good?
Happy as Lazzaro by Alice Rohrwacher. With beautiful cinematography, It's a tale of innocence and complexity in modern society. A very moving film…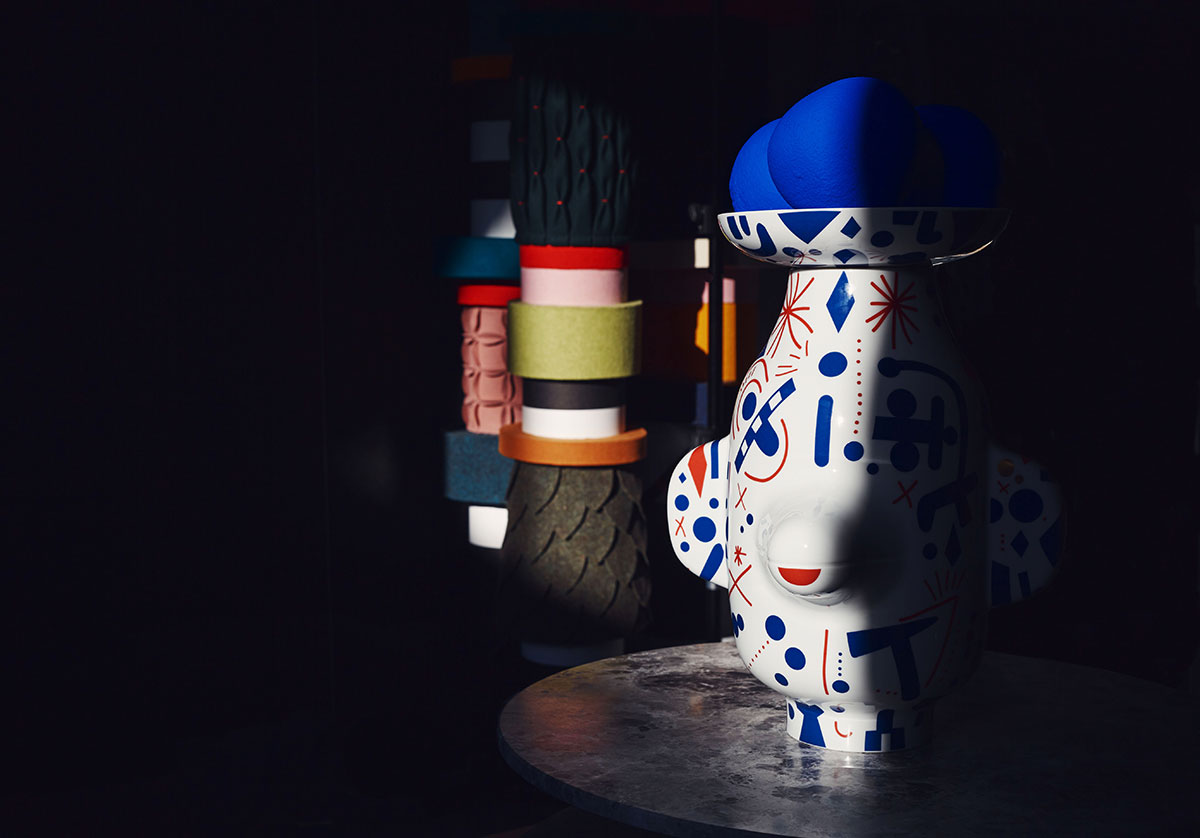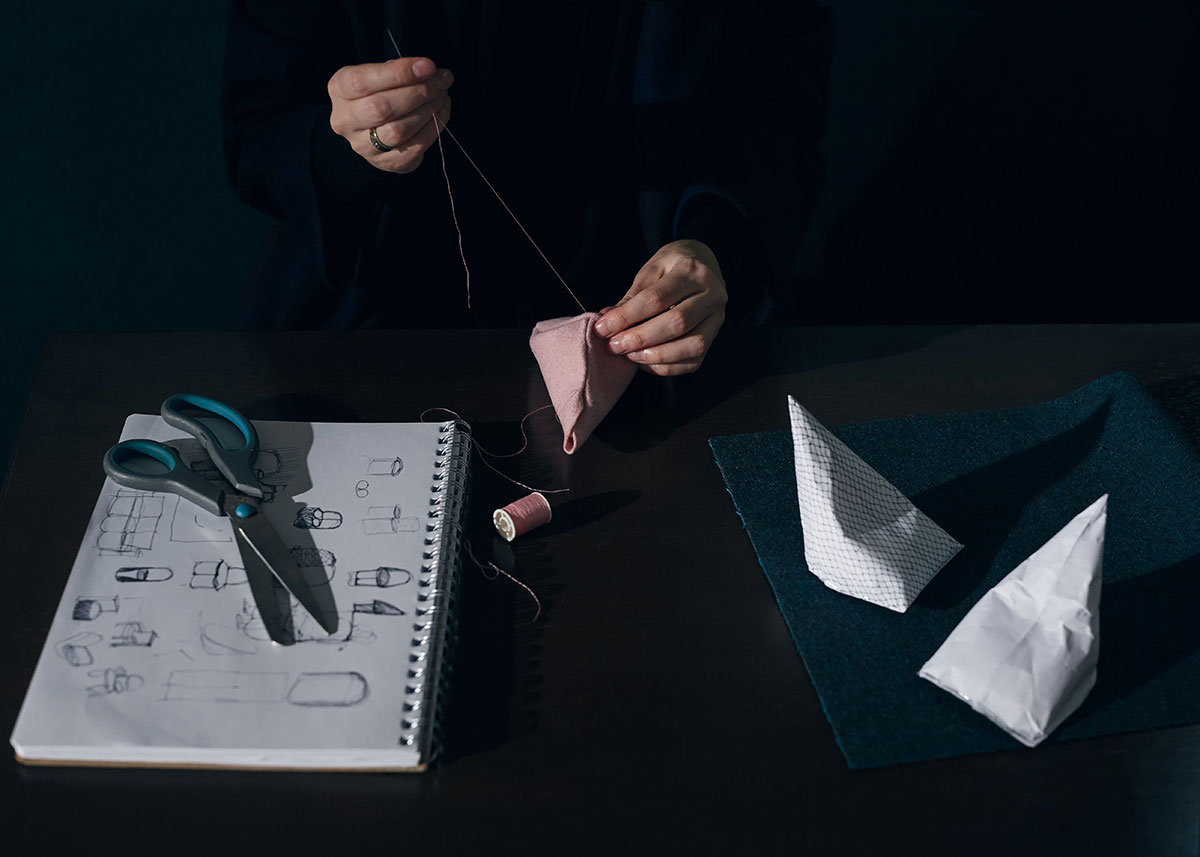 10. You've got a week off… where are you headed?
A tranquil place somewhere in the seaside or forest.
11. What's your favourite project/design so far and why?
The Totems familia. They were genuinely born out of free experimentation with the burel textiles, form, scale, texture and colour to produce tactile and visually engaging sound-absorbent vertical elements. They explore the emotional/expressive side of design.
Since the first presentation of the ToTems to the public, it was apparent that people engaged warmly with the pieces almost as anthropomorphic creatures. People were mesmerised and they wanted to touch, to feel, to pat the frills, to sit and gather around the ToTems. People told me how my pieces give them a joyful and optimistic feeling. It was this particular bond that I found very rewarding!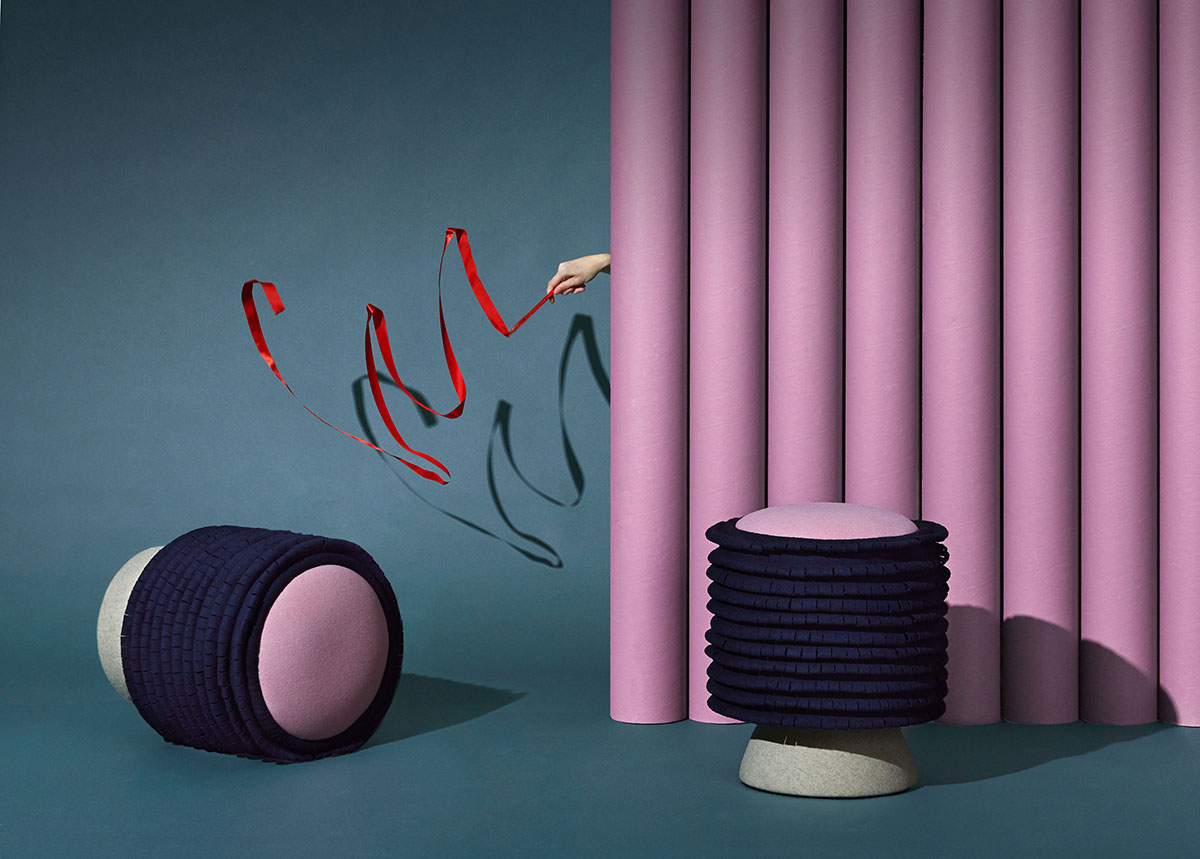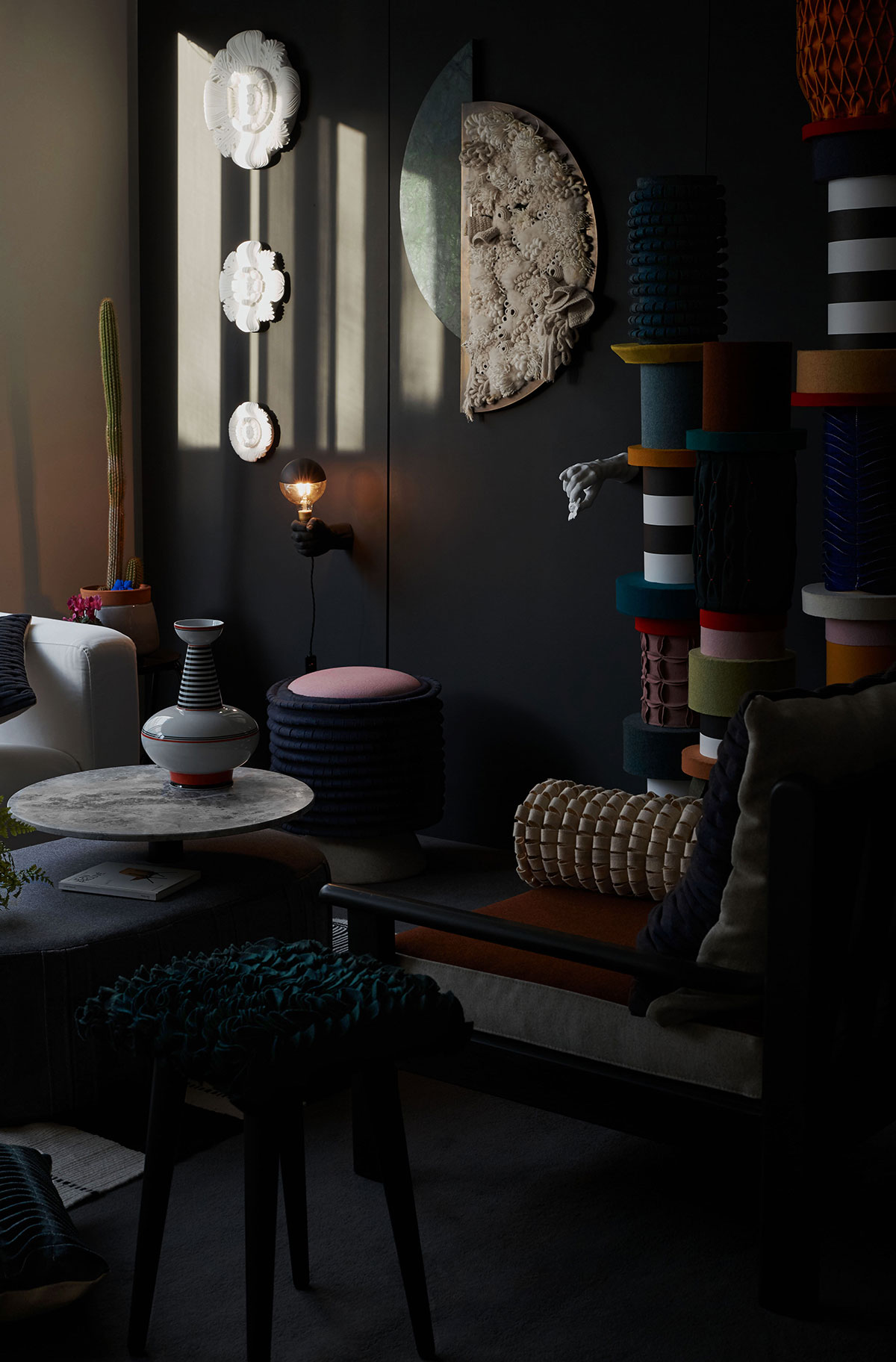 12. What's next for you? Any exciting new projects in the pipeline…
I'm working on a new piece where I am taking even further the principals developed with the ToTems. It's an interactive piece focused on play and our five senses. Also, I could be working in a large public sculpture for Melbourne's CBD but It's all a bit of a secret for now.
Meet the Maker Radio
'M-tape-scape'
"Different soundscapes. Not much to say, all for listening…" – Marta
Where to find her
Name: Marta Figueiredo
Business Name: Figgoscope Curates
Job Title: Founder and Creative Director
Website: www.figgoscope.com
Instagram: @figgoscopecurates
Photography by Jonathon Griggs