Heritage listed projects are typically tackled with a conservative approach. Luckily in the case of Princes Hill House, the client was very open to the idea of modern design and allowed Melbourne-based Christopher Elliott Design to implement a streamlined and contemporary composition that drew inspiration from Nordic inspired European interiors that celebrate the 'old' in a restrained modern context. Let's take a closer look…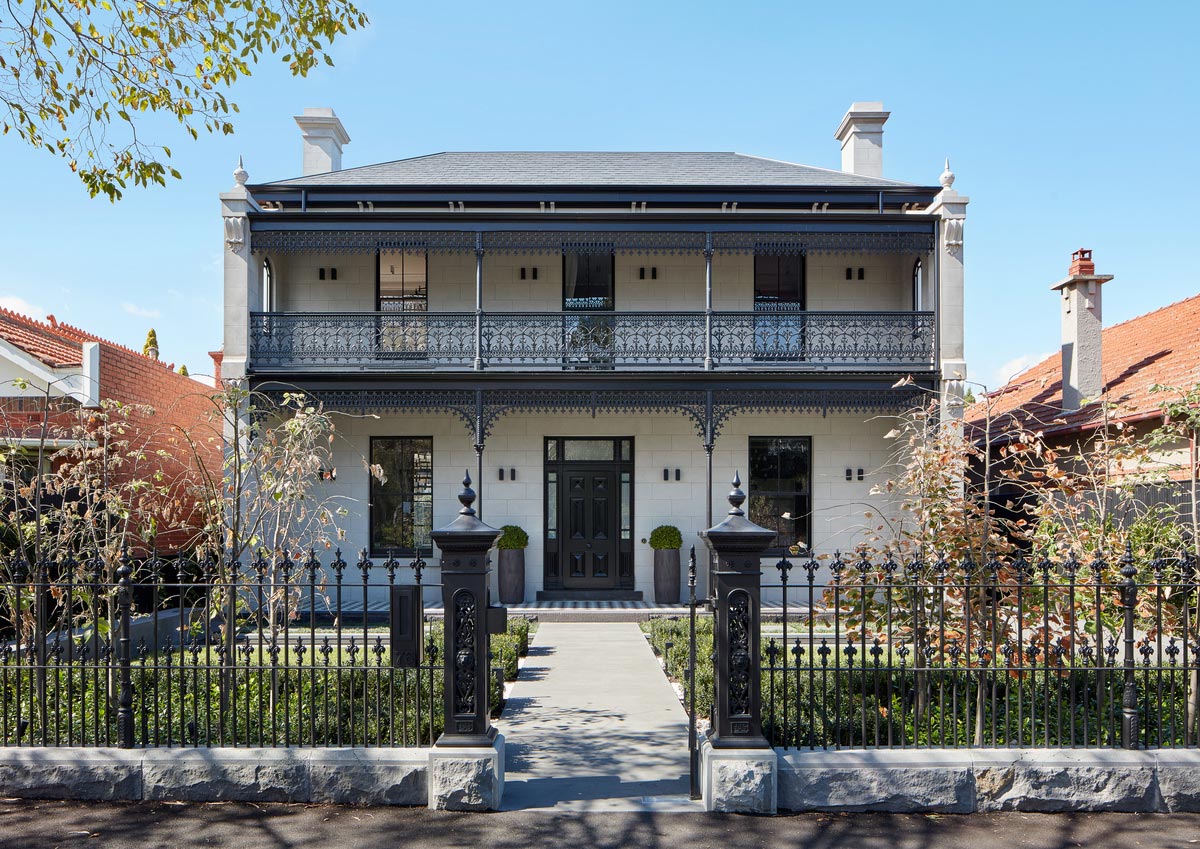 "The client sought our services because they didn't share the architect's vision for the interiors. However, we were very much on the same page from the get-go. We were presented with many challenges internally. The original layout of the staircase was compromised by a powder room that intercepted it on the ground floor. We felt this configuration would be disastrous for the design of the staircase, which should be grand and commanding. There were other issues that we had to contend with; multiple ceiling heights in the main kitchen living space; general bathroom layouts; and marrying the new extension with the original architecture." – Christopher Elliott Design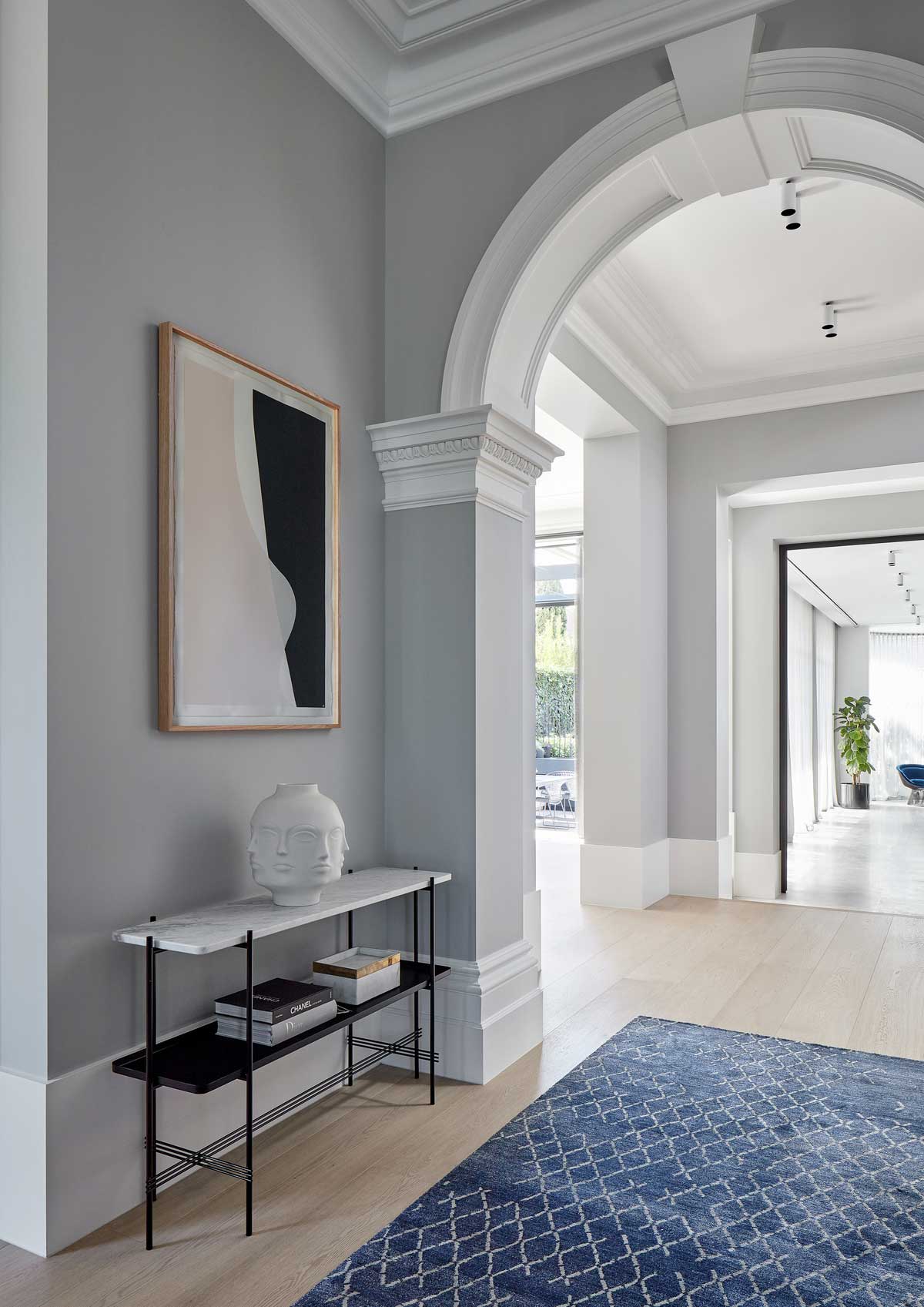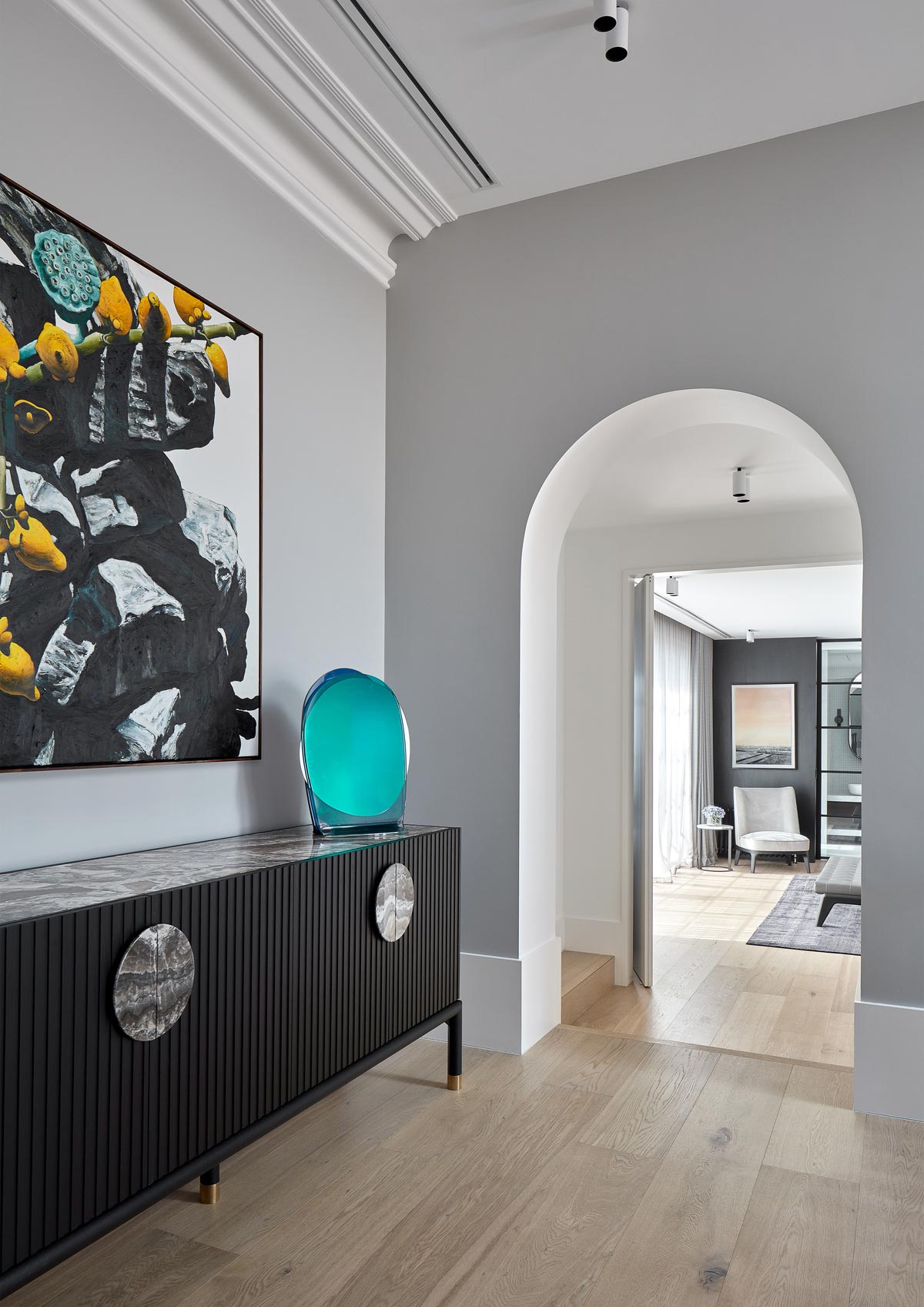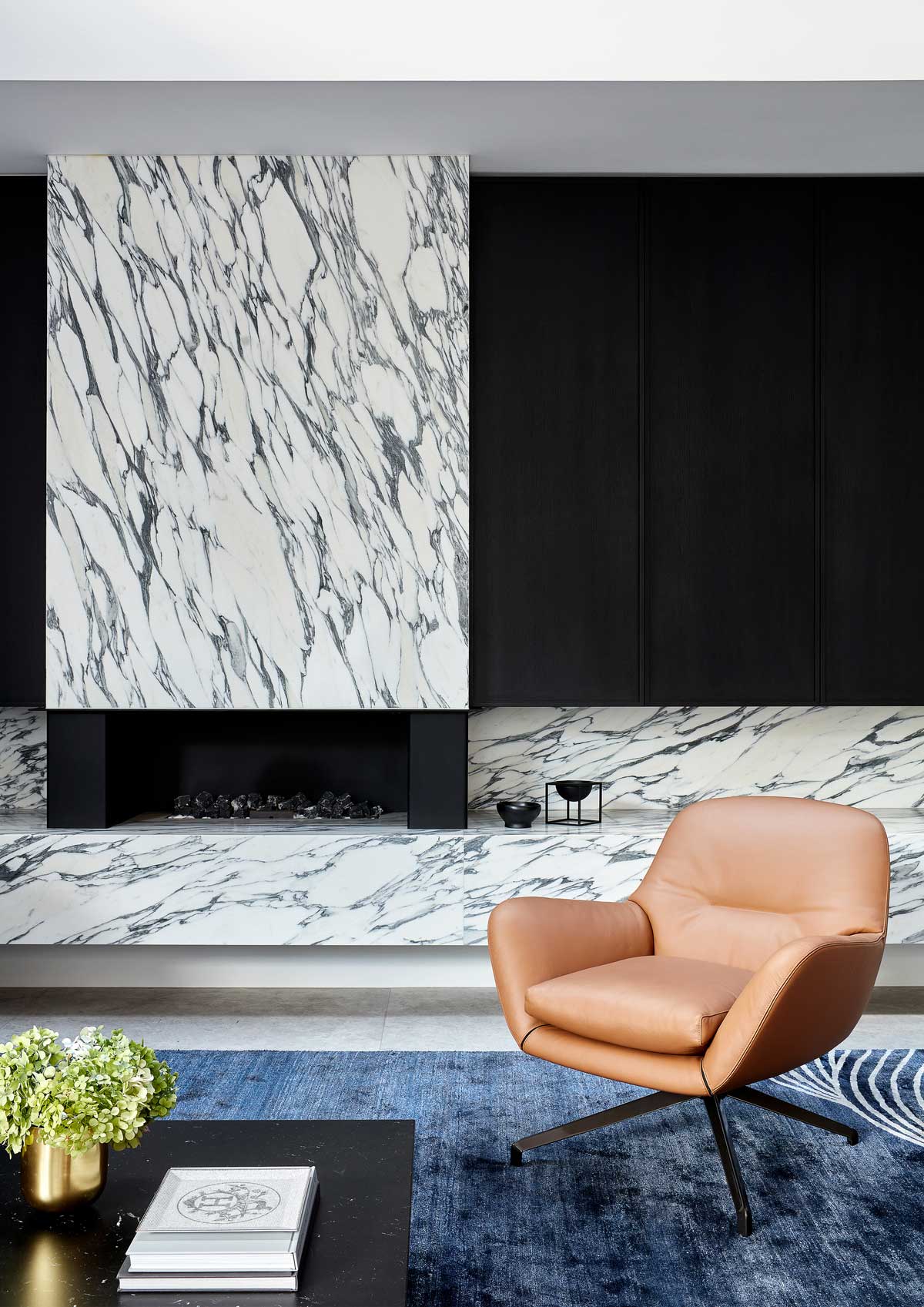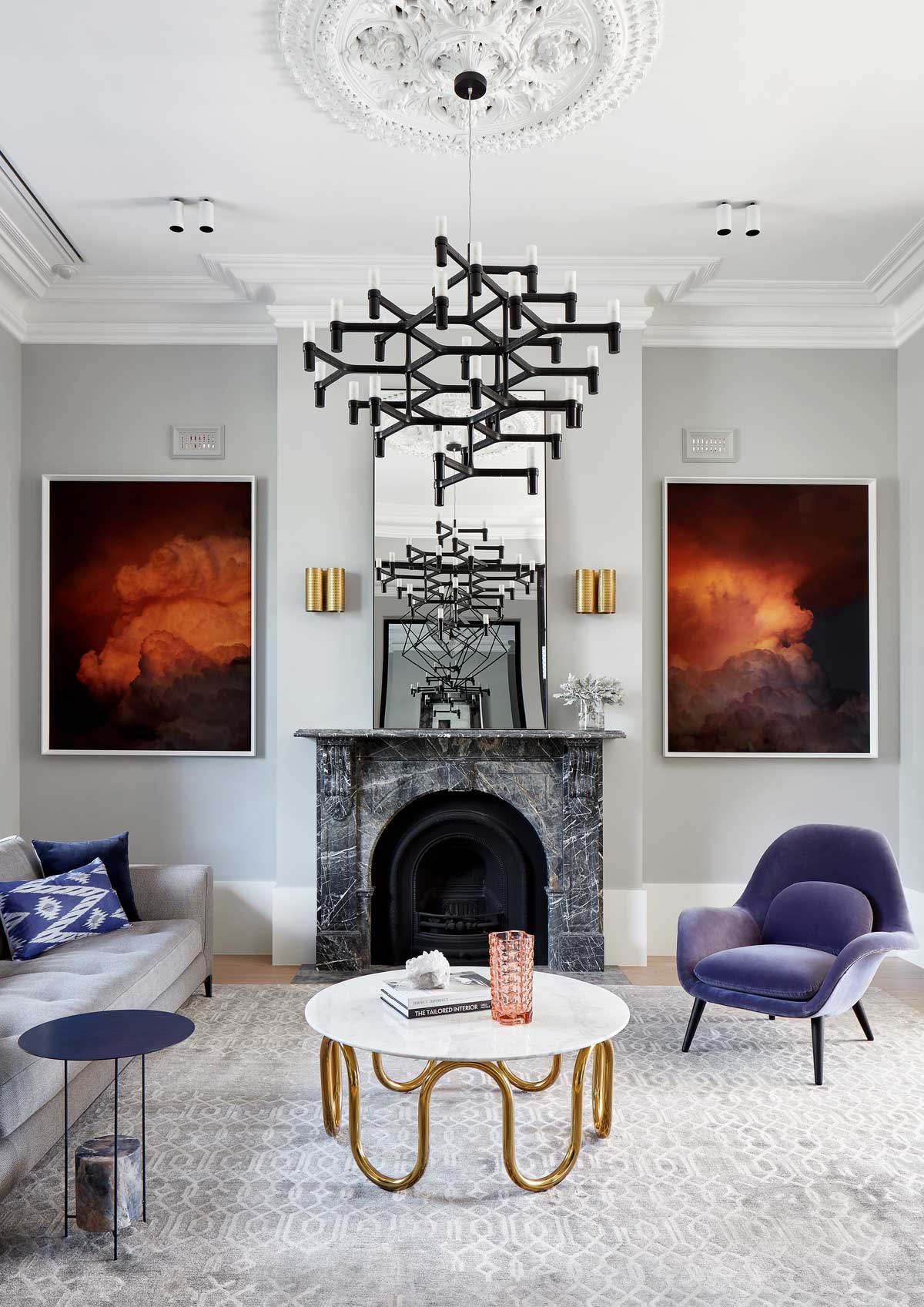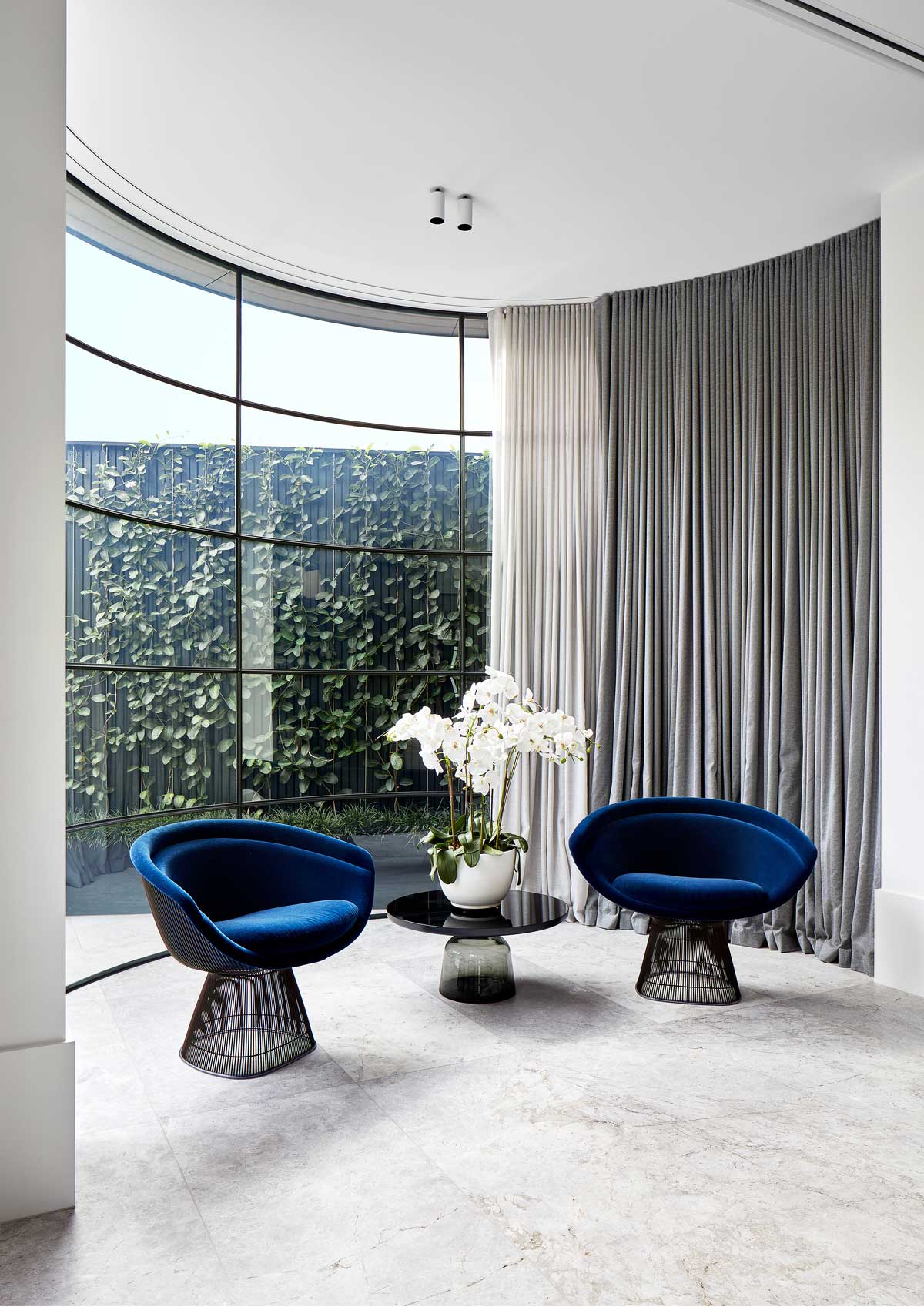 These challenges called for a new meticulously-designed layout which required the powder room to be relocated and to take advantage of the existing opening. This contemporary remodelling of the interior pays homage to the historical significance of the existing house, while at the same time adding modern splendour and creating connection and flow throughout the home.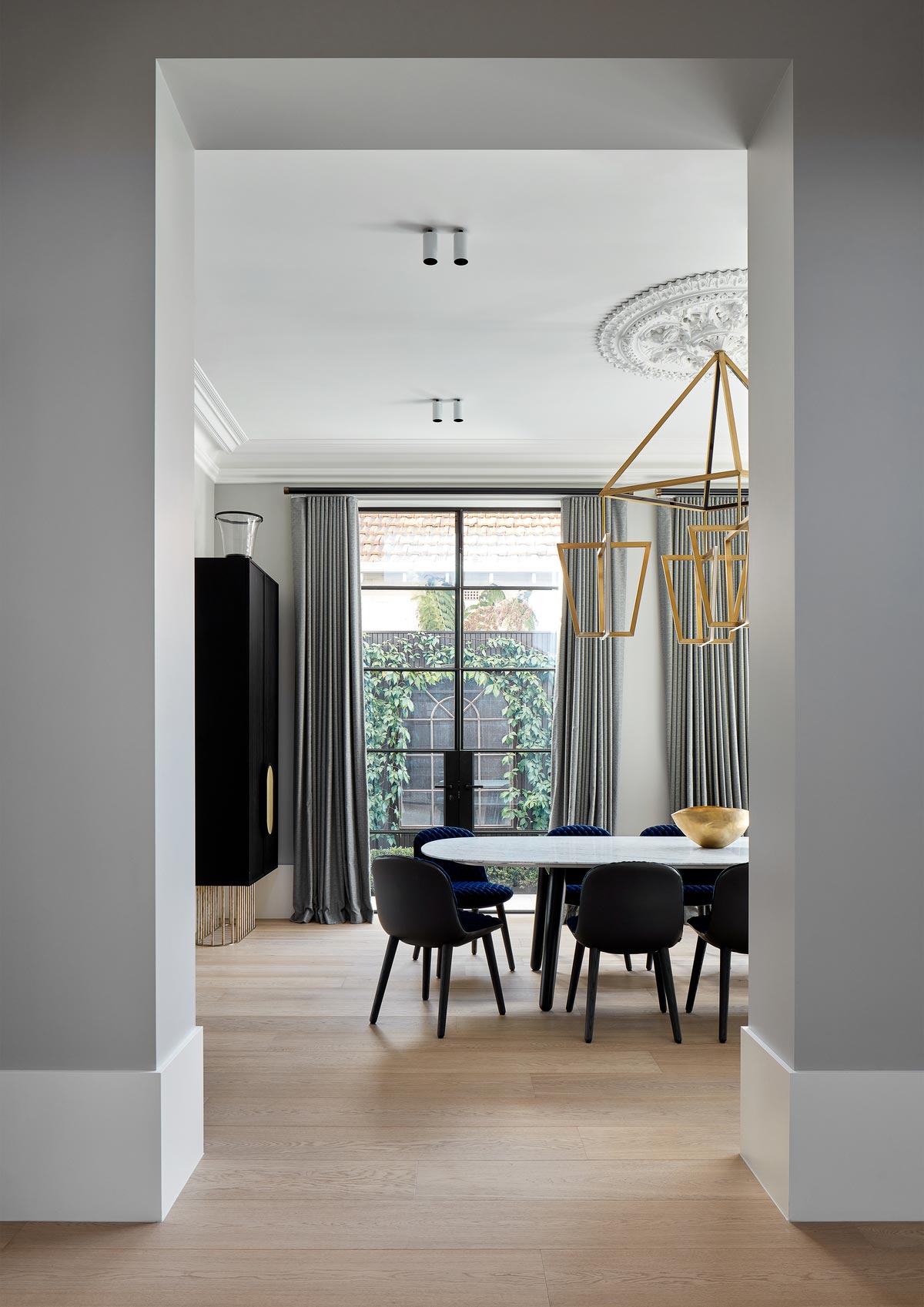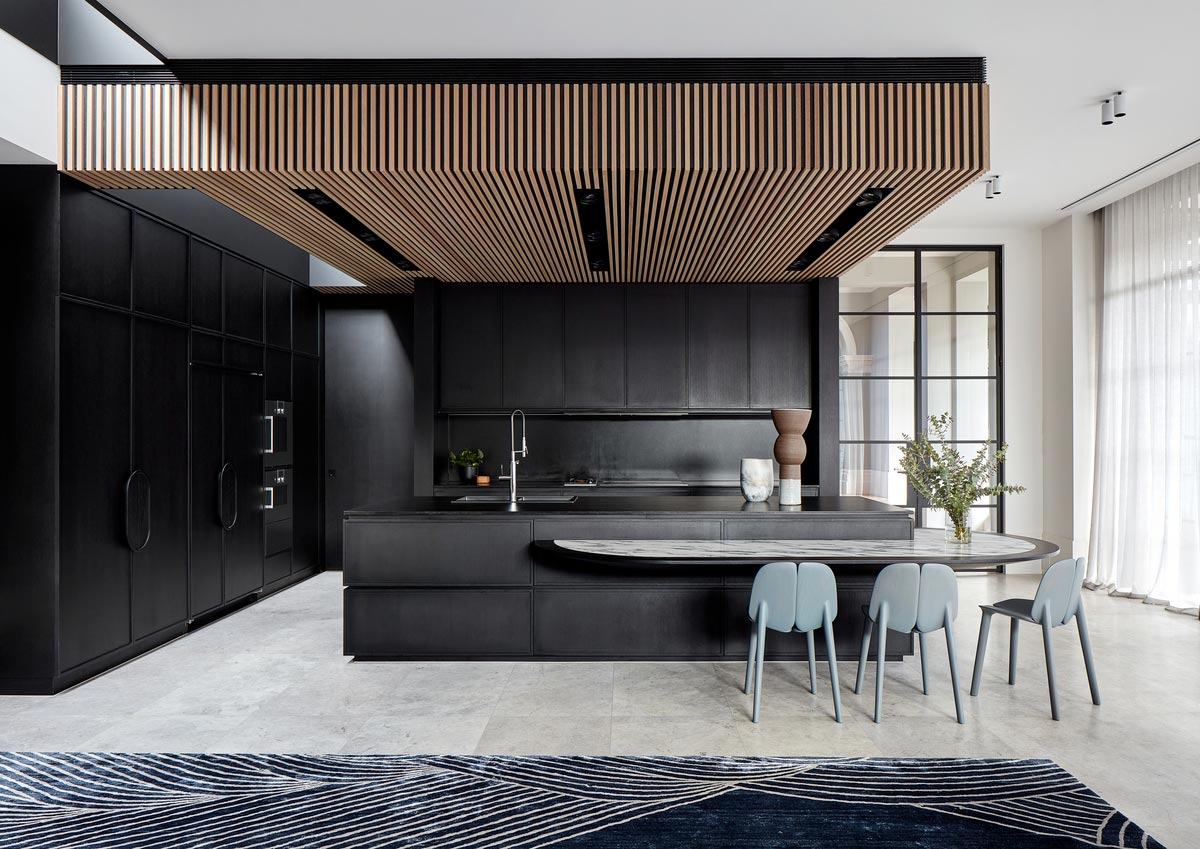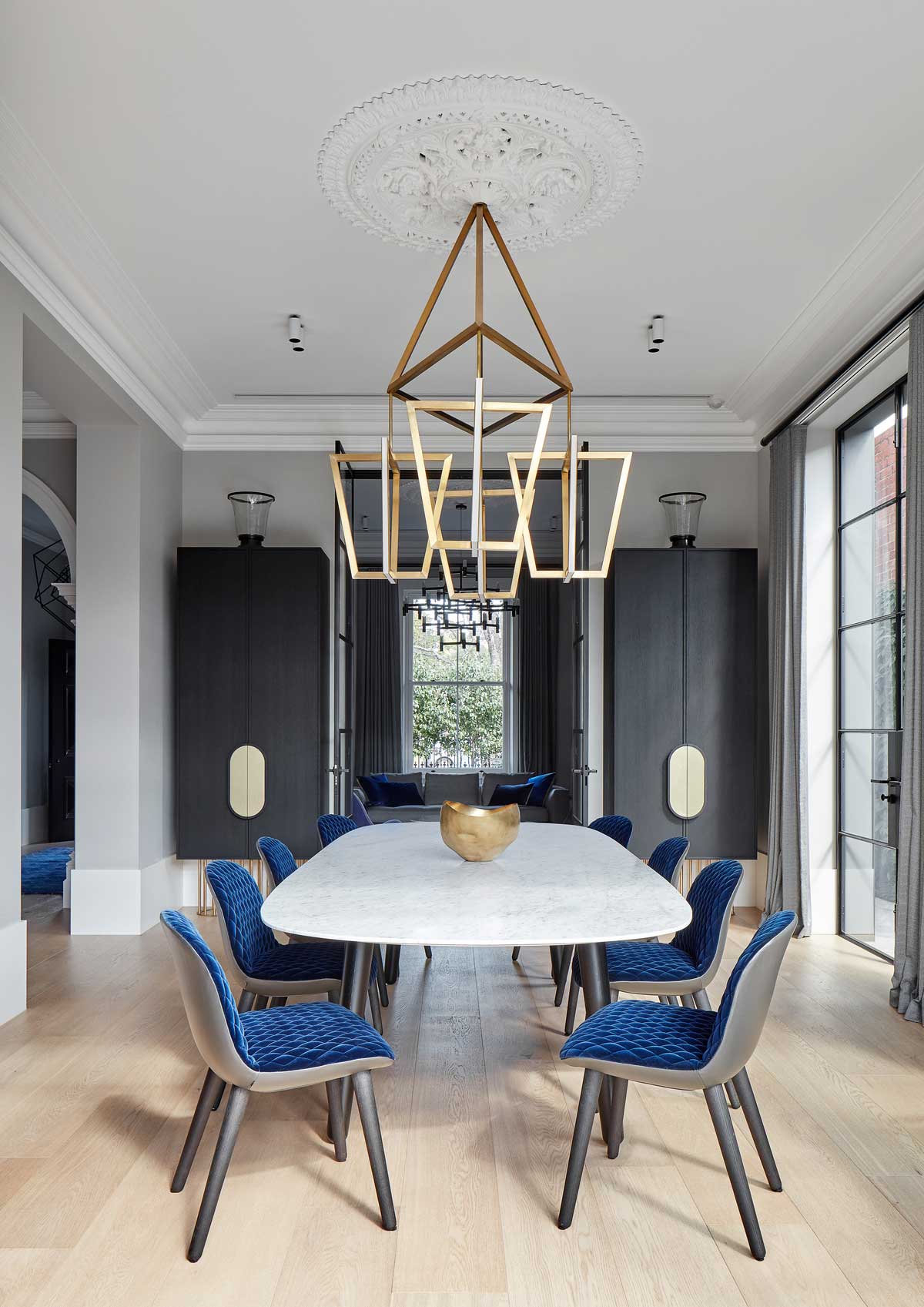 "When it came to creating a design language that could transition between the original rooms of the house and the new extension, we sought to highlight the best of the period features and use materiality to harmonise the spaces." – Christopher Elliott Design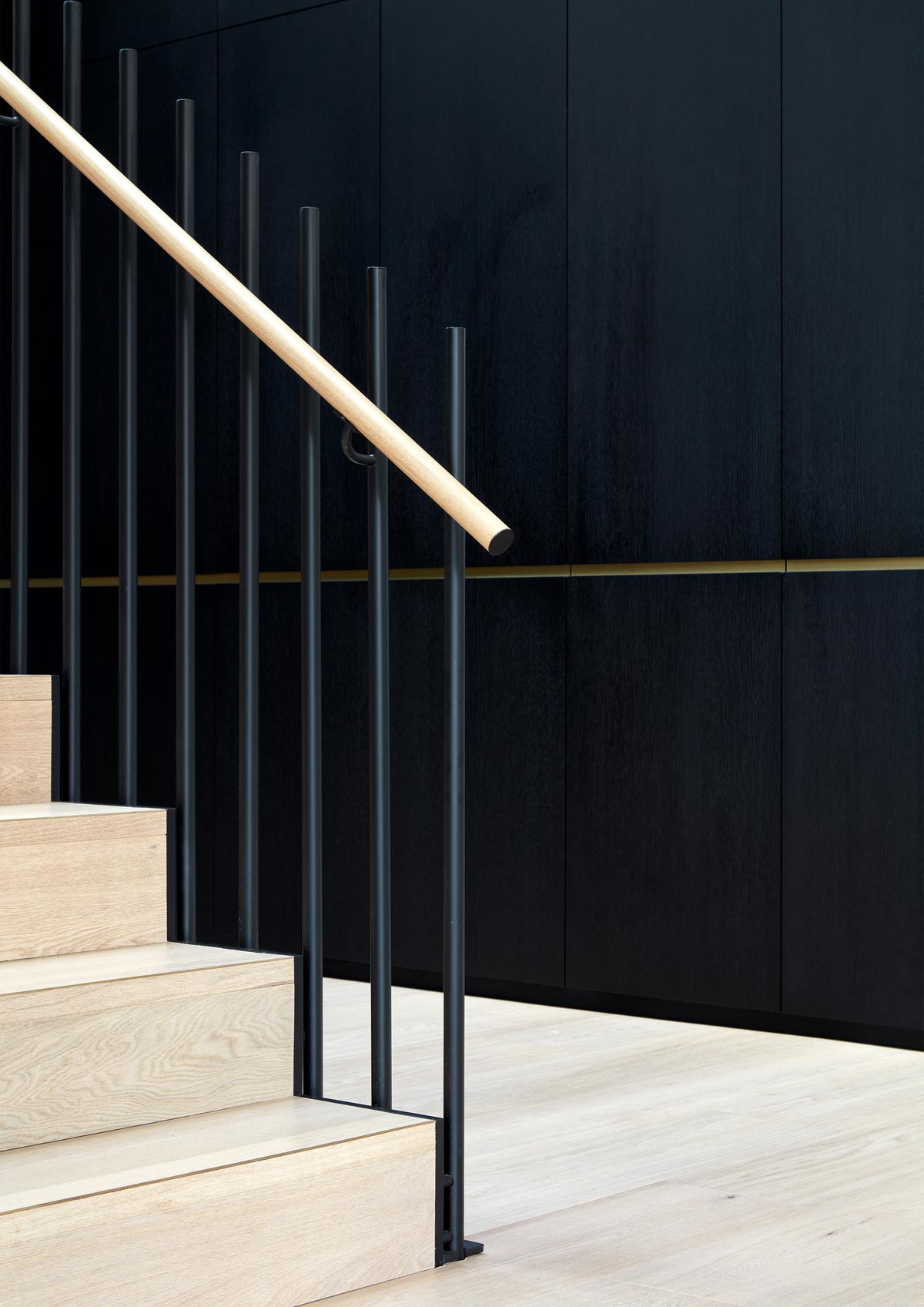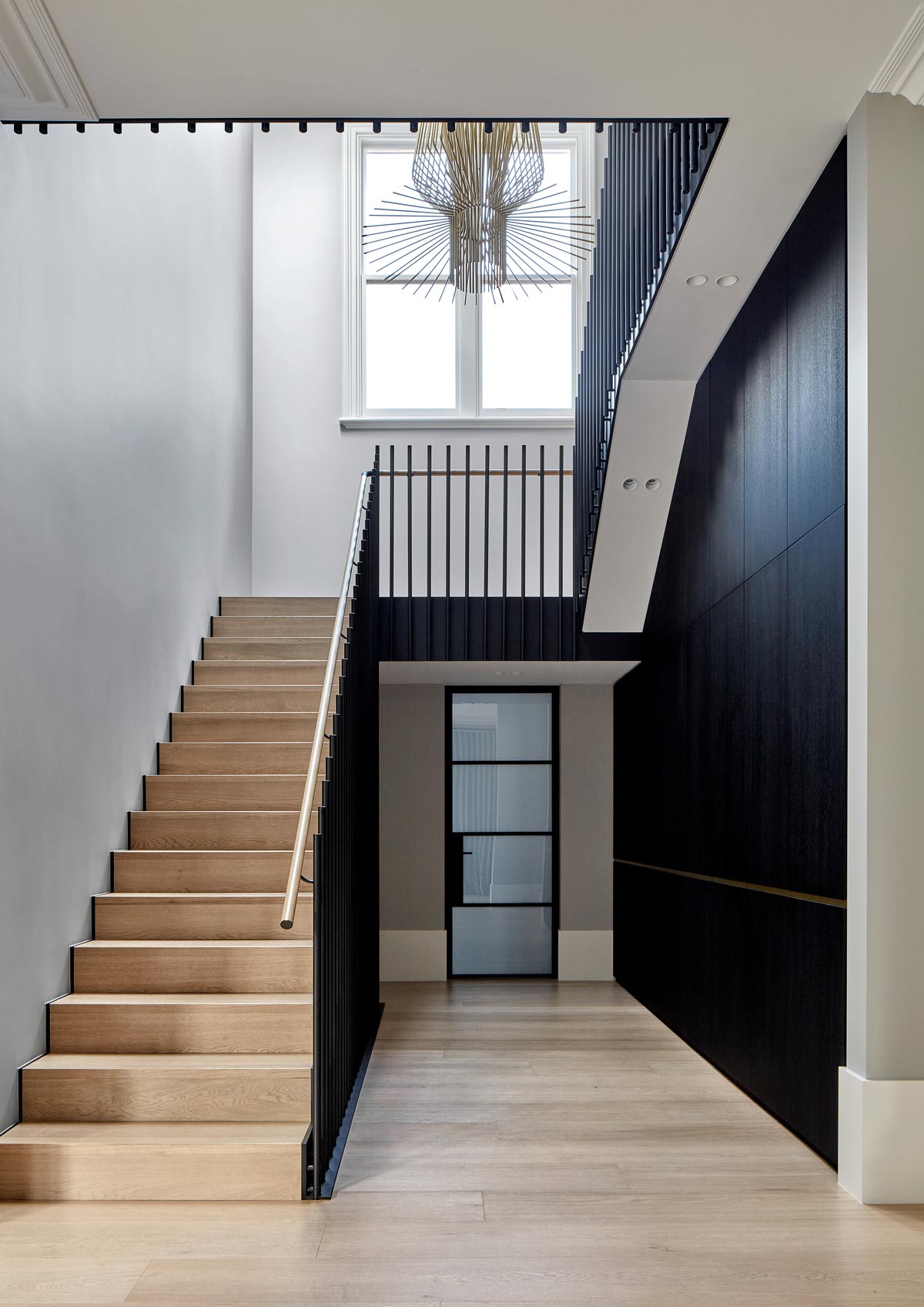 Aesthetically, all the rooms in the house feature a prominent crossover between the old and new design elements. Predominantly sporting a moody but blissed-out palette, light timber floors and a seamless combination of bold and neutral colours that dictate the ambience of the whole space. Ornate light fixtures and wall decors are also carefully curated to match other interior components of the rooms.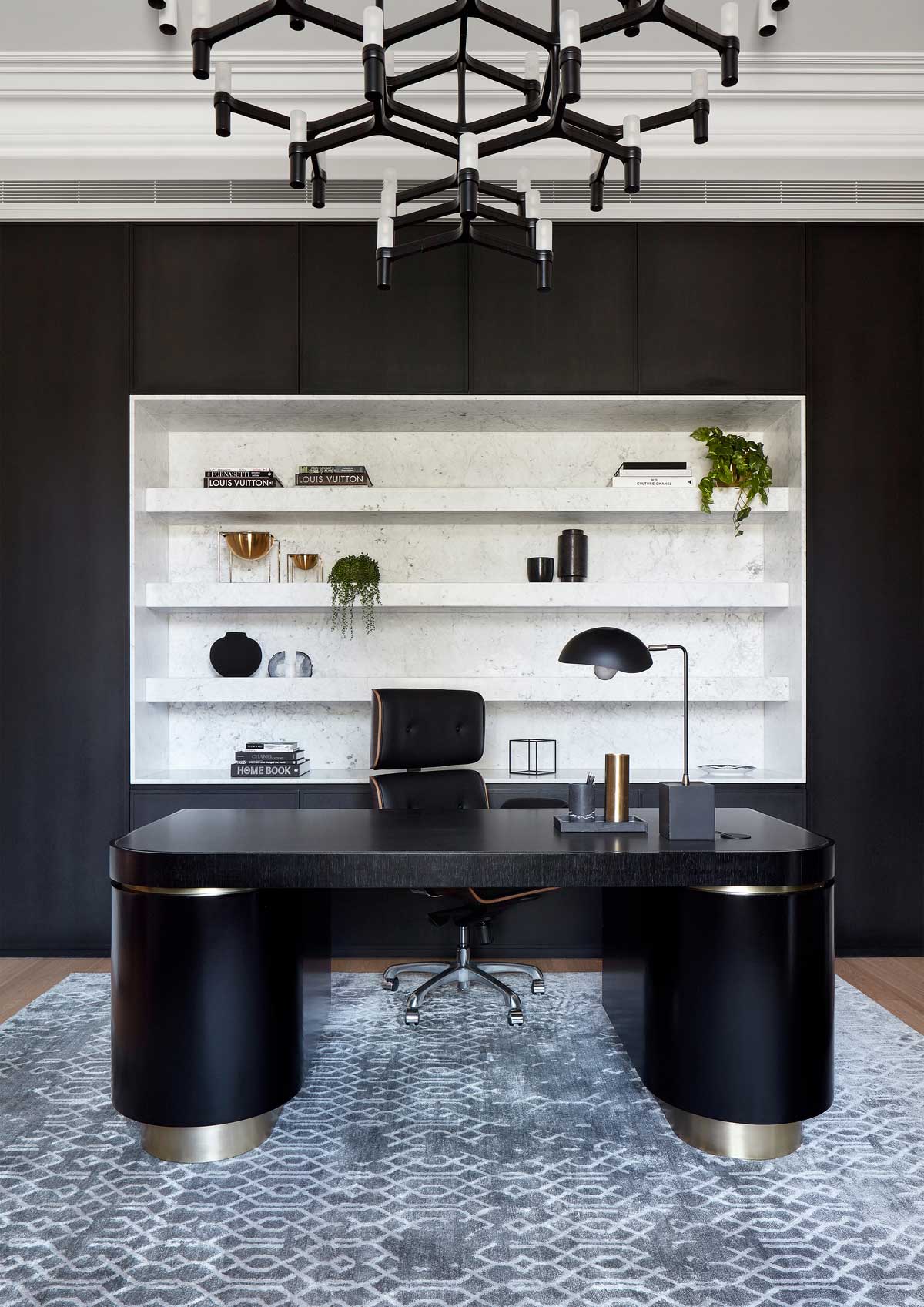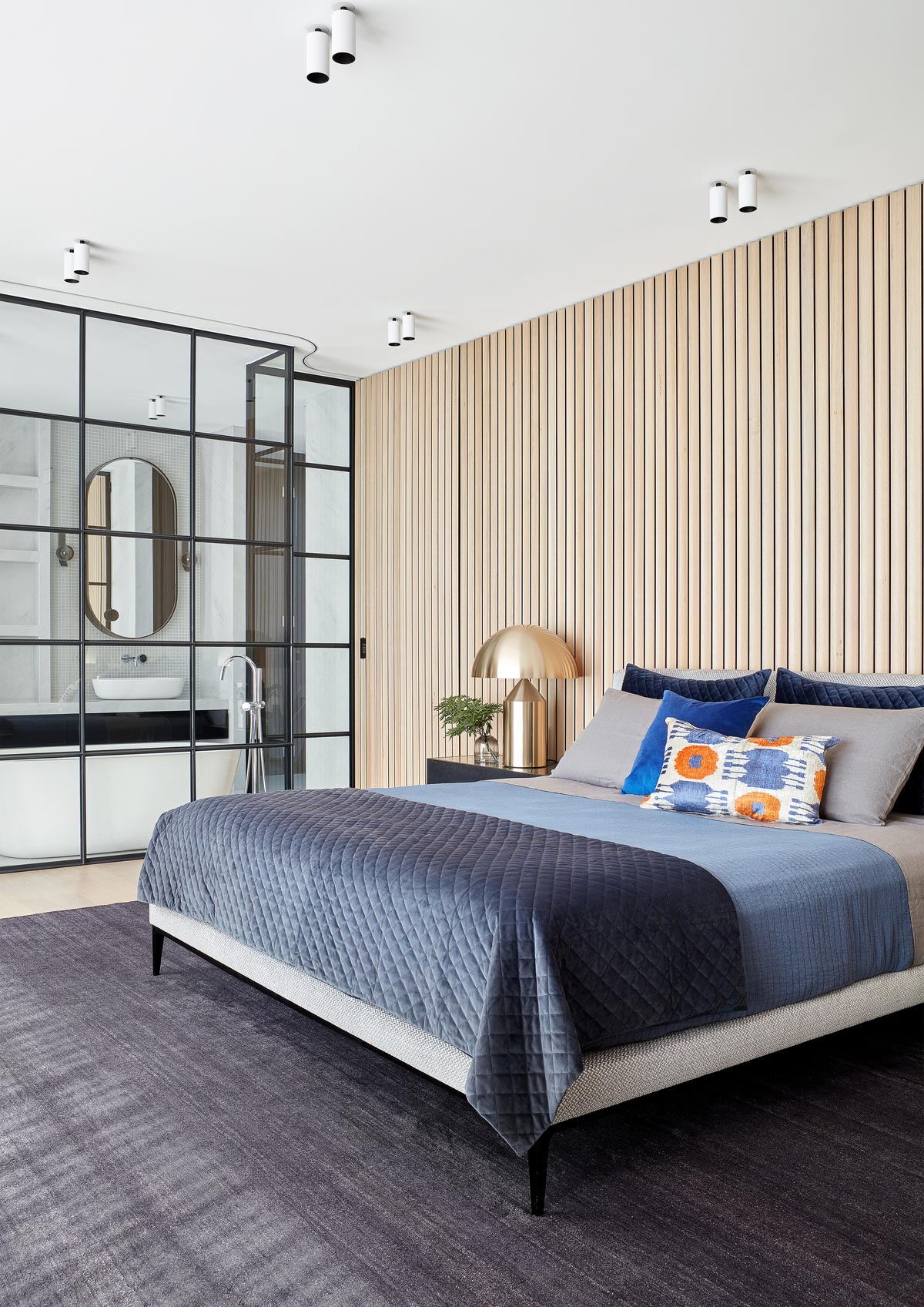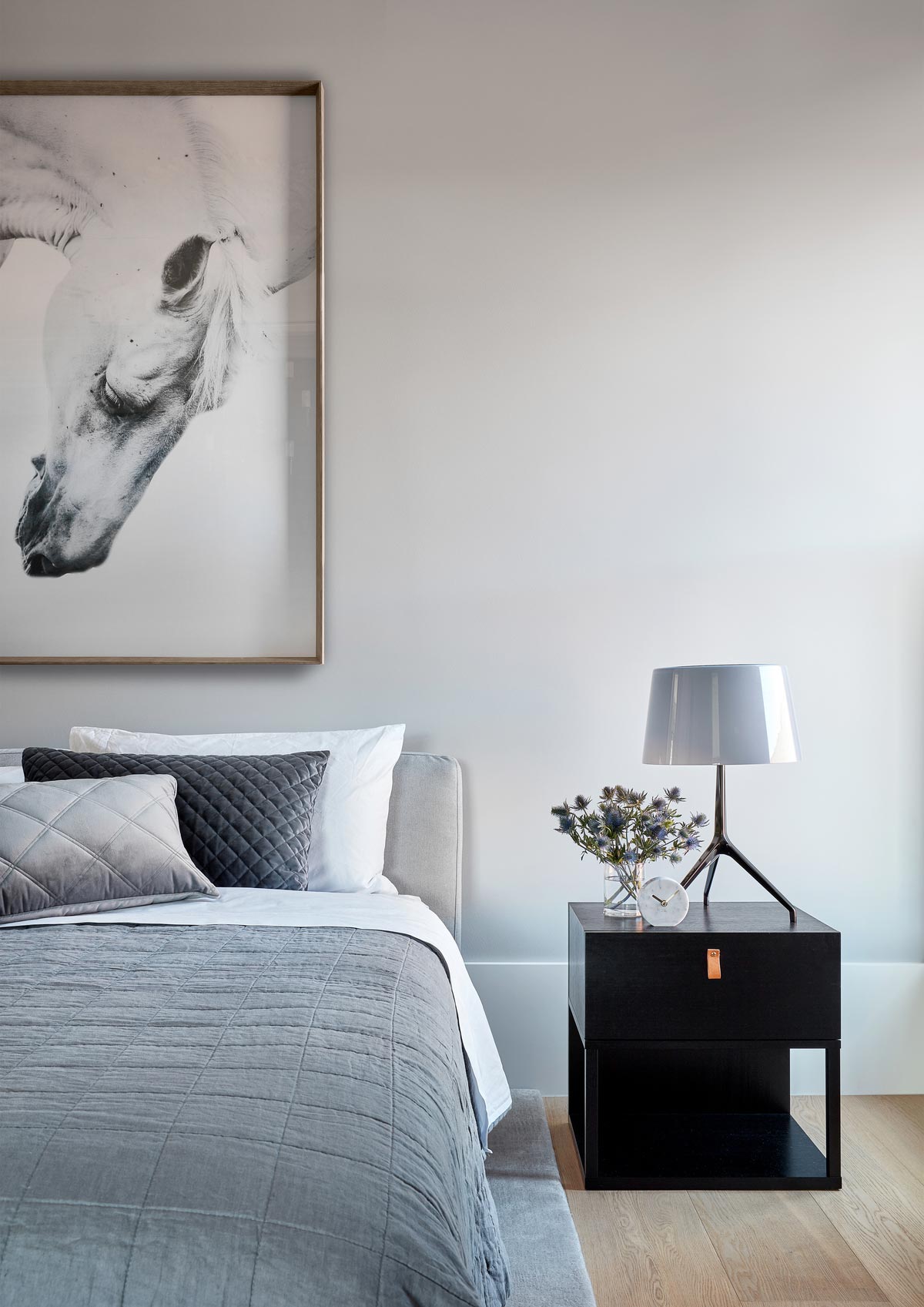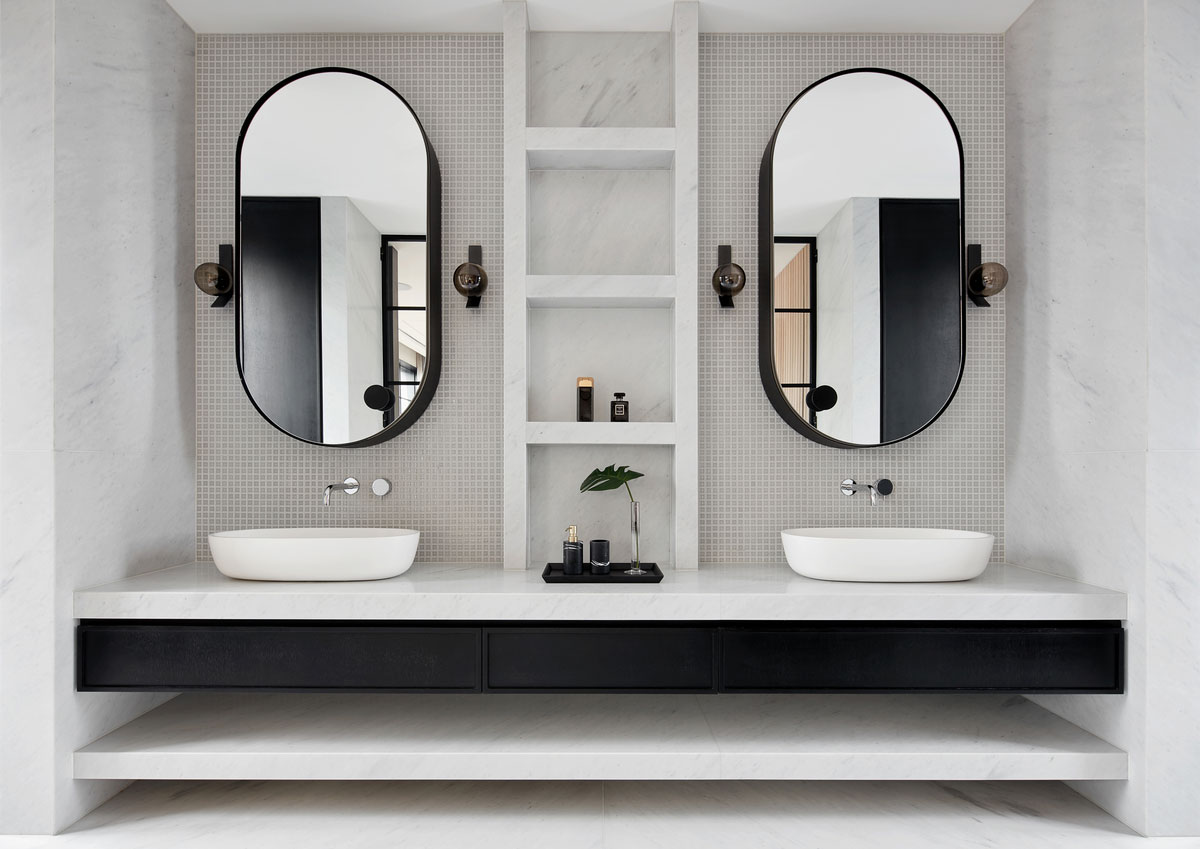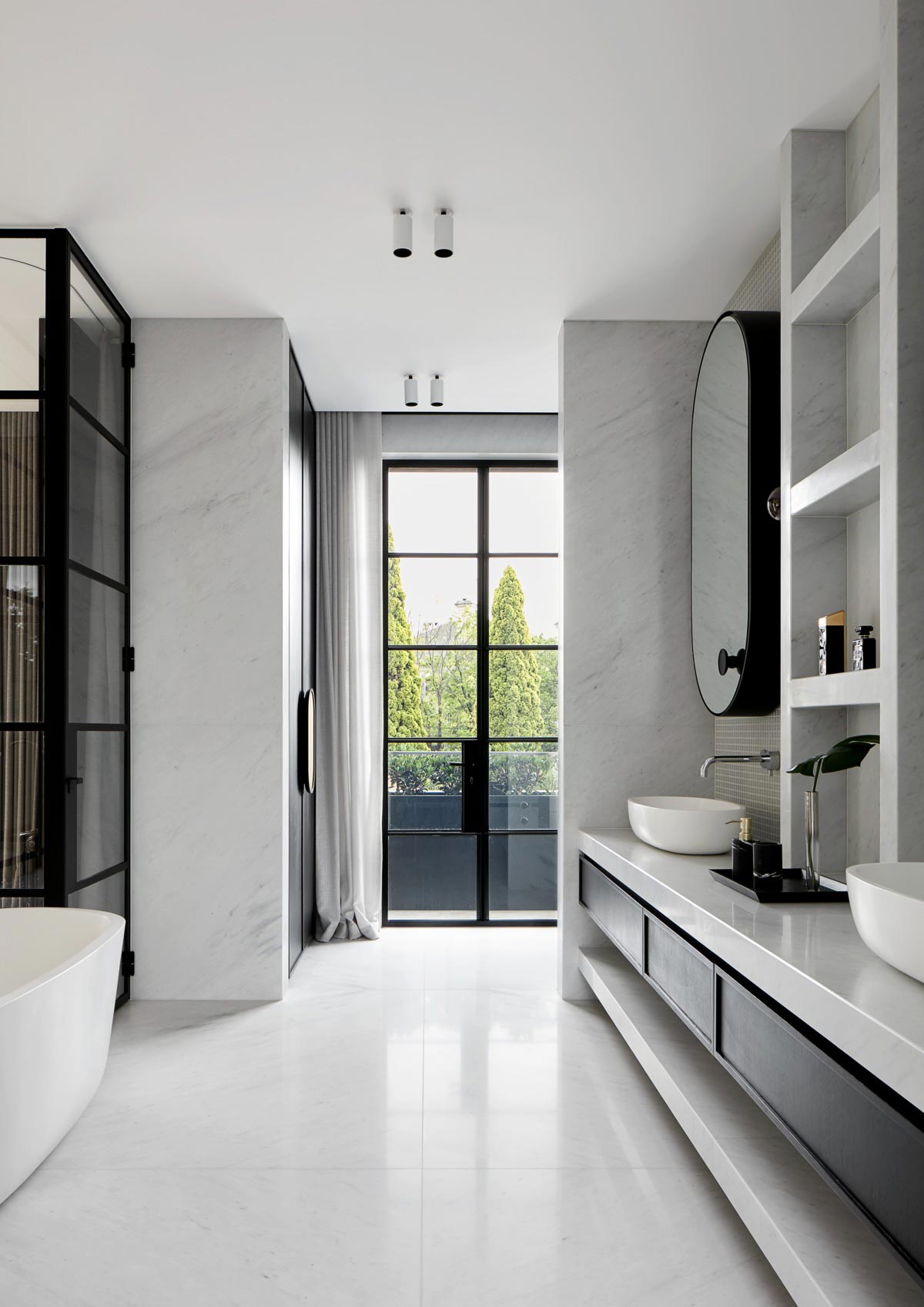 The new elements bring a new level of sophistication that doesn't compete with the original but rather enhances it. This approach gave new life to the internal spaces that allowed this protected heritage house to embrace the future without having to disregard its past. Resulting in yet another good old fashioned tale of old meets new.
House Project: Princes Hill
Interior Design: Christopher Elliott Design
Landscape Architect: Jack Merlo
Location: Melbourne, Australia
Type: Renovation
Photography: Jack Lovel