Hilda Crescent House by Chan Architecture is an extension to a heritage-listed Queen Anne/Federation home in Hawthorn. Pertinent to the brief was the renovation and rearrangement of the existing 100-year-old structure by adding new, modern, light-filled spaces including a new kitchen, dining and living room, three new bathrooms, additional storey which also contained three extra bedrooms, and a retreat, all whilst retaining the character and charm of the original period house.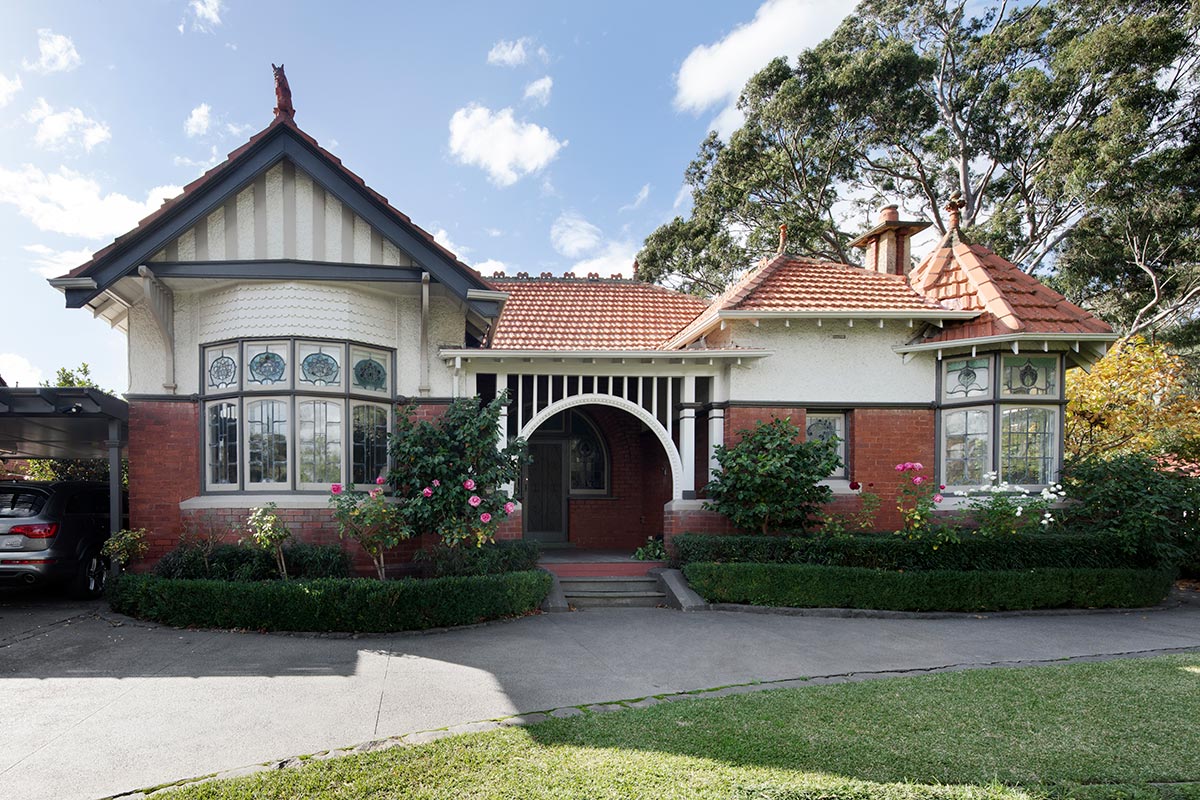 "In order to make the first floor extension appear sympathetic with the original period house, a tiled pitched roof design was incorporated into the design which also gave us the opportunity to create a unique, complex plastered ceiling to the first floor. The geometry of this first floor ceiling and its subsequent play of light is one of the defining features of this project." – Chan Architecture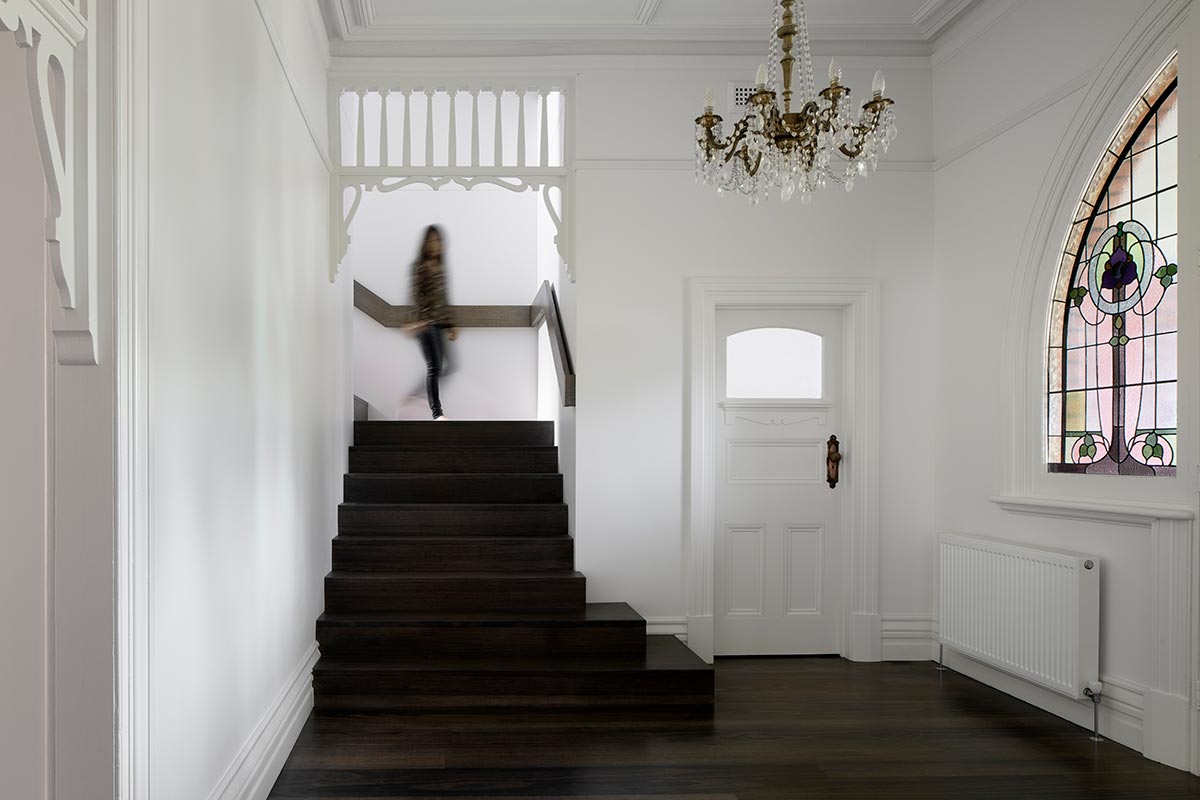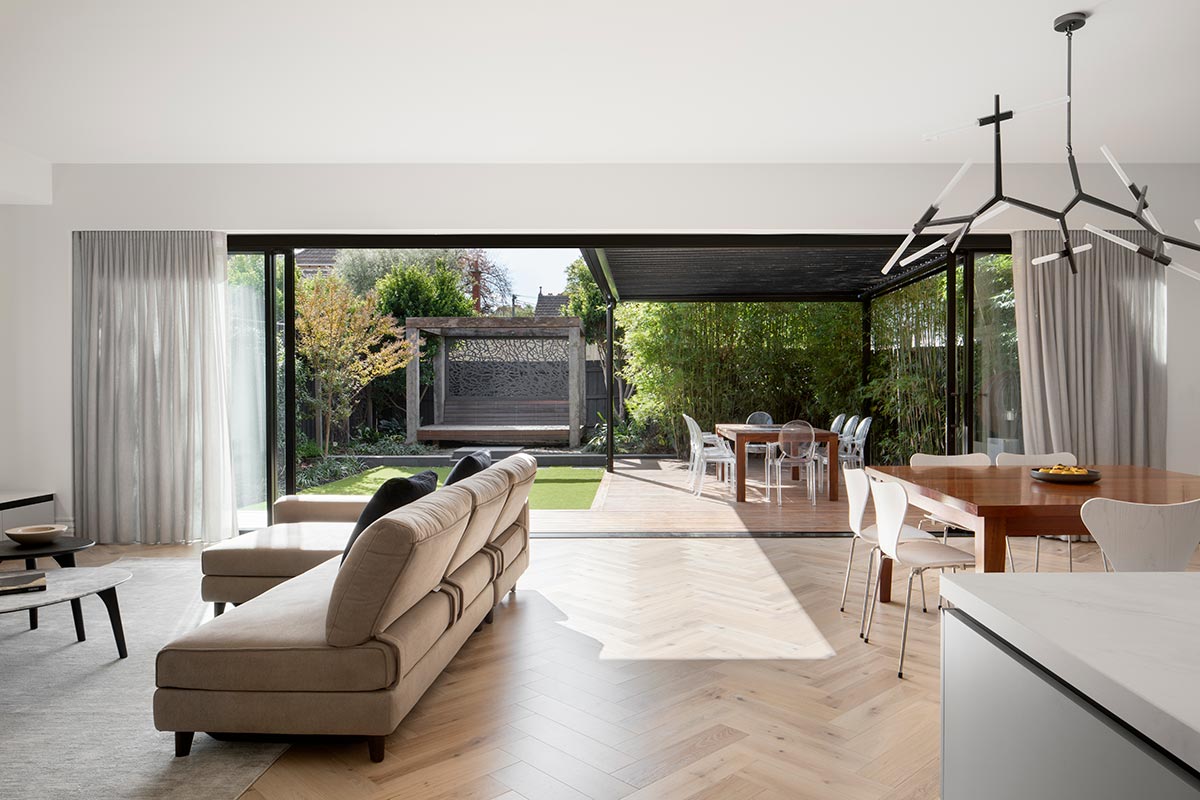 The herringbone floor pattern at the living spaces provides a nice flair of texture to an otherwise straightforward interior. The interior has been completed as planned with all the required additions, using the perfect contrasts of dark and light-coloured materials which adds to the simplicity and carefree ambiance of the house. The playful and creative design details enable the structure to take in more natural light that pierces through the windows and glazings.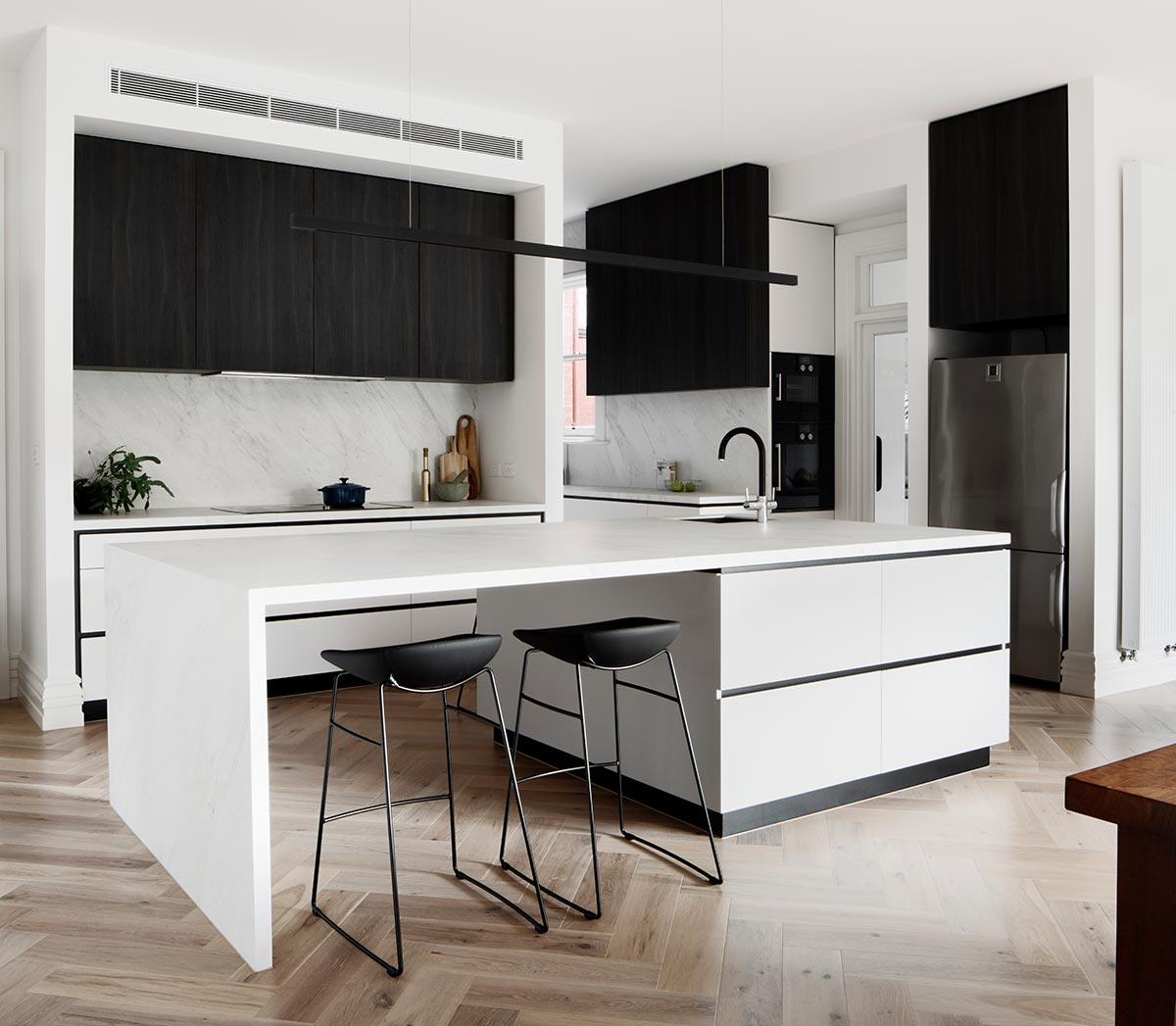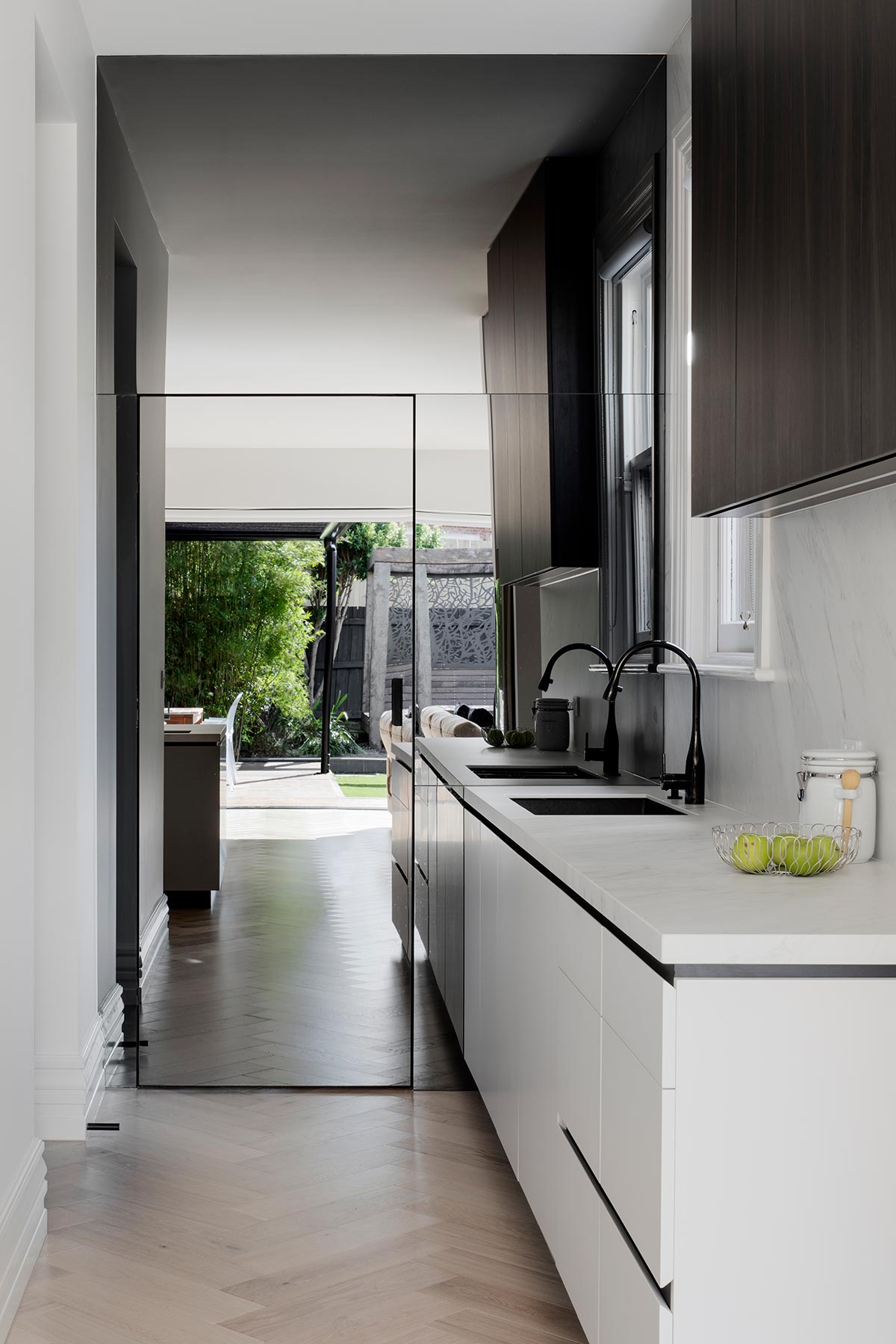 "In this project there are many examples of how the new spaces have been inserted into the original period fabric and how the careful balance is found between new and old. This is done by respecting the original details and geometries and making subtle references throughout through the selection of colours, textures and detailing." – Chan Architecture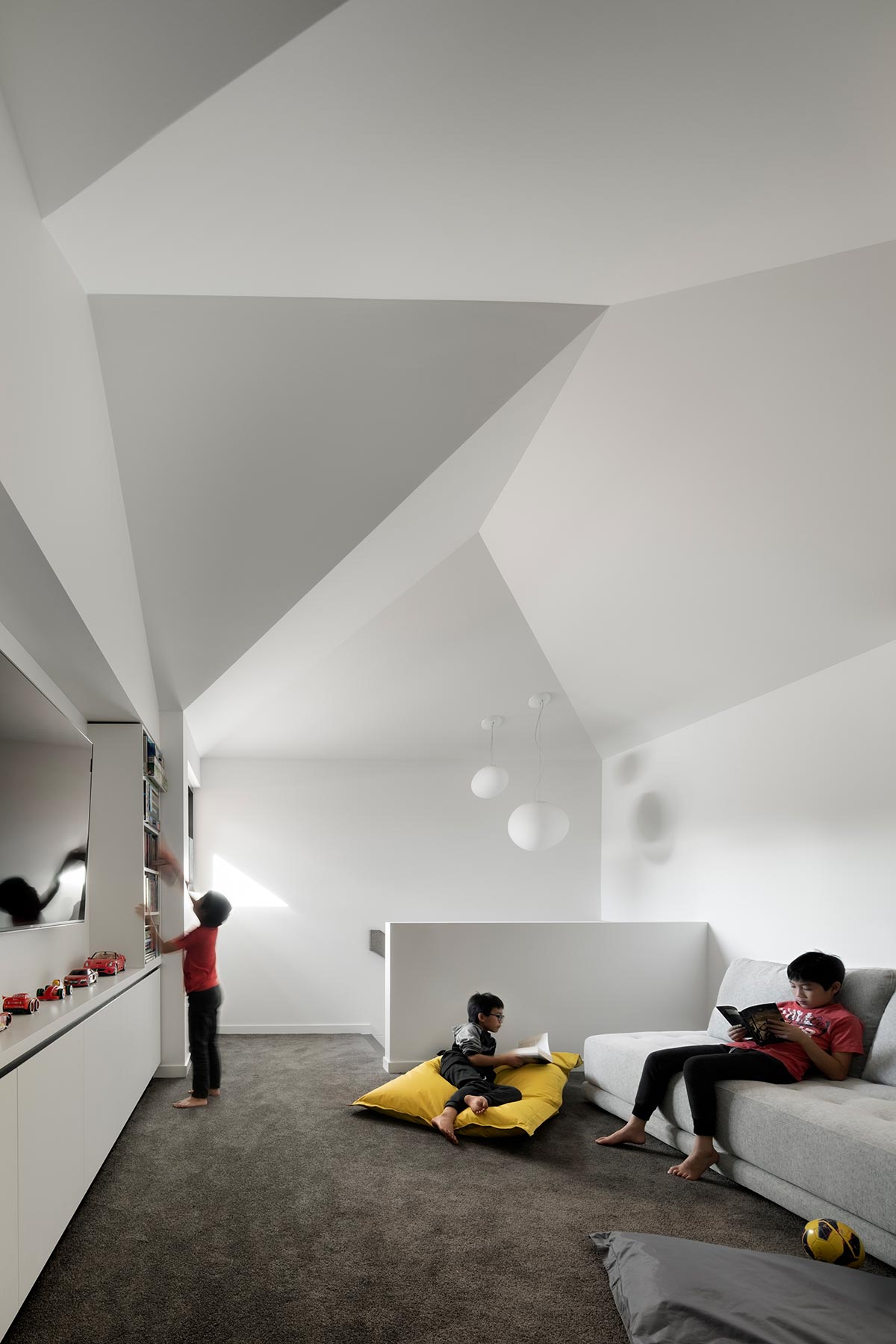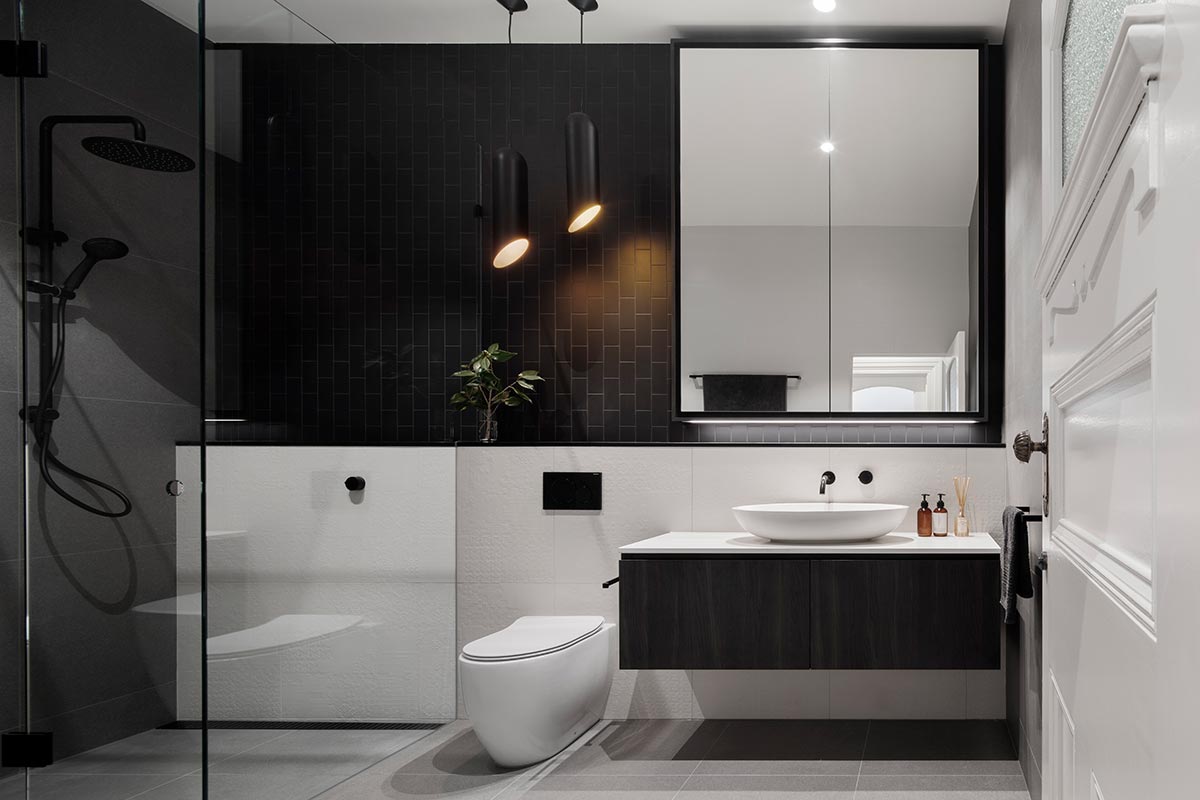 From additions and efficiency to layout changes, Chan Architecture gave Hilda Crescent House a contemporary reboot that made it more functional and liveable without having to give up the old character and charm of the amazing period home. A perfect example of how modern meets traditional.
House Project: Hilda Crescent House
Architect: Chan Architecture
Location: Melbourne, Australia
Type: Renovation
Photographer: Tatjana Plitt