We are very excited to share another DIY room makeover with you, this time we transformed our forgotten sun room into a coastal inspired retreat, now lovingly known as the Green Room! We've put together our ultimate cheat sheet for you to get the same look at your place: from the paint, decor, furniture and even the artwork. Are you ready? Let's go…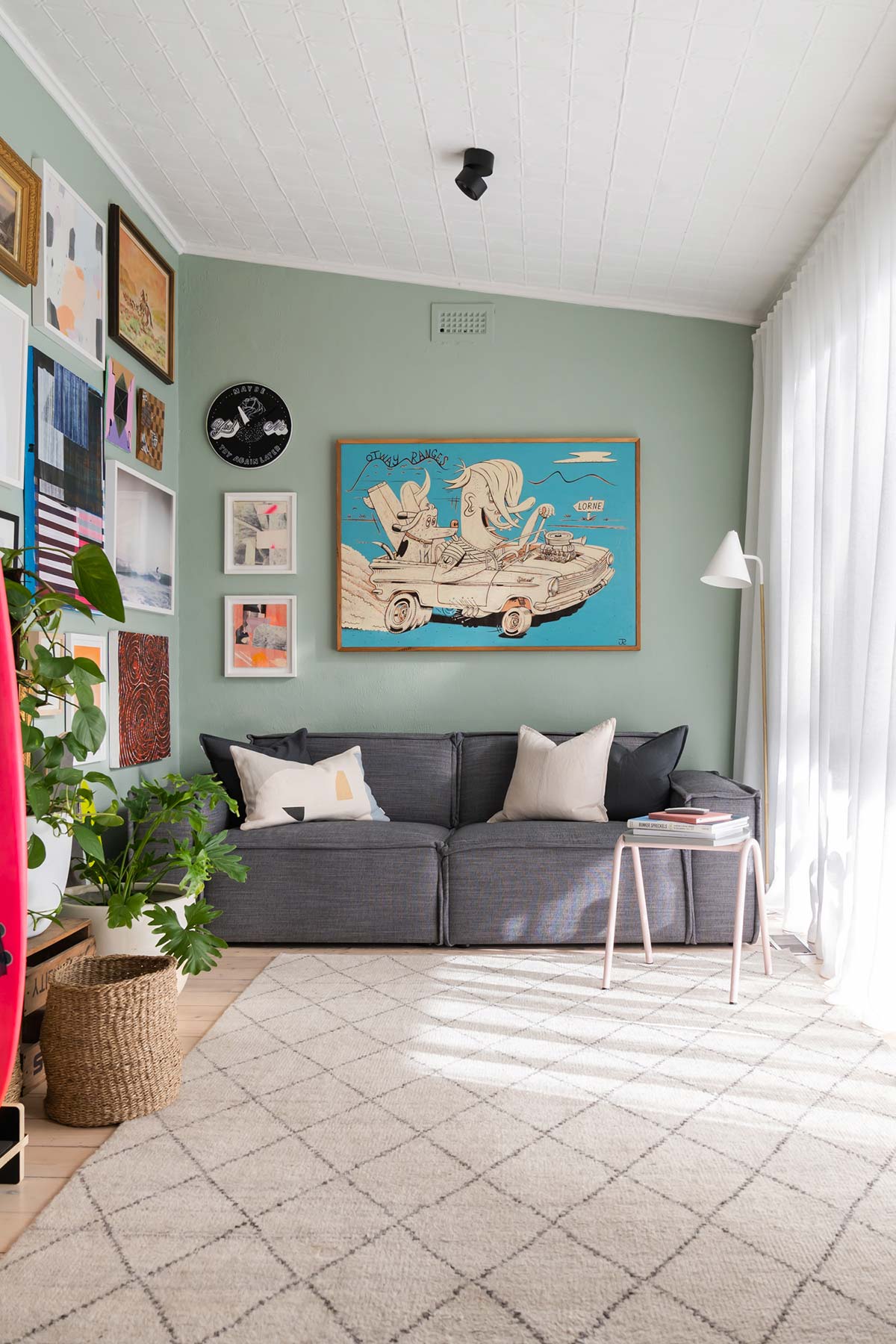 Paint, Windows, and Couch
We chose Dulux Powdered Gum from Bunnings for a soft Green on the walls. This allowed us to inject the room with a laid-back coastal vibe and character.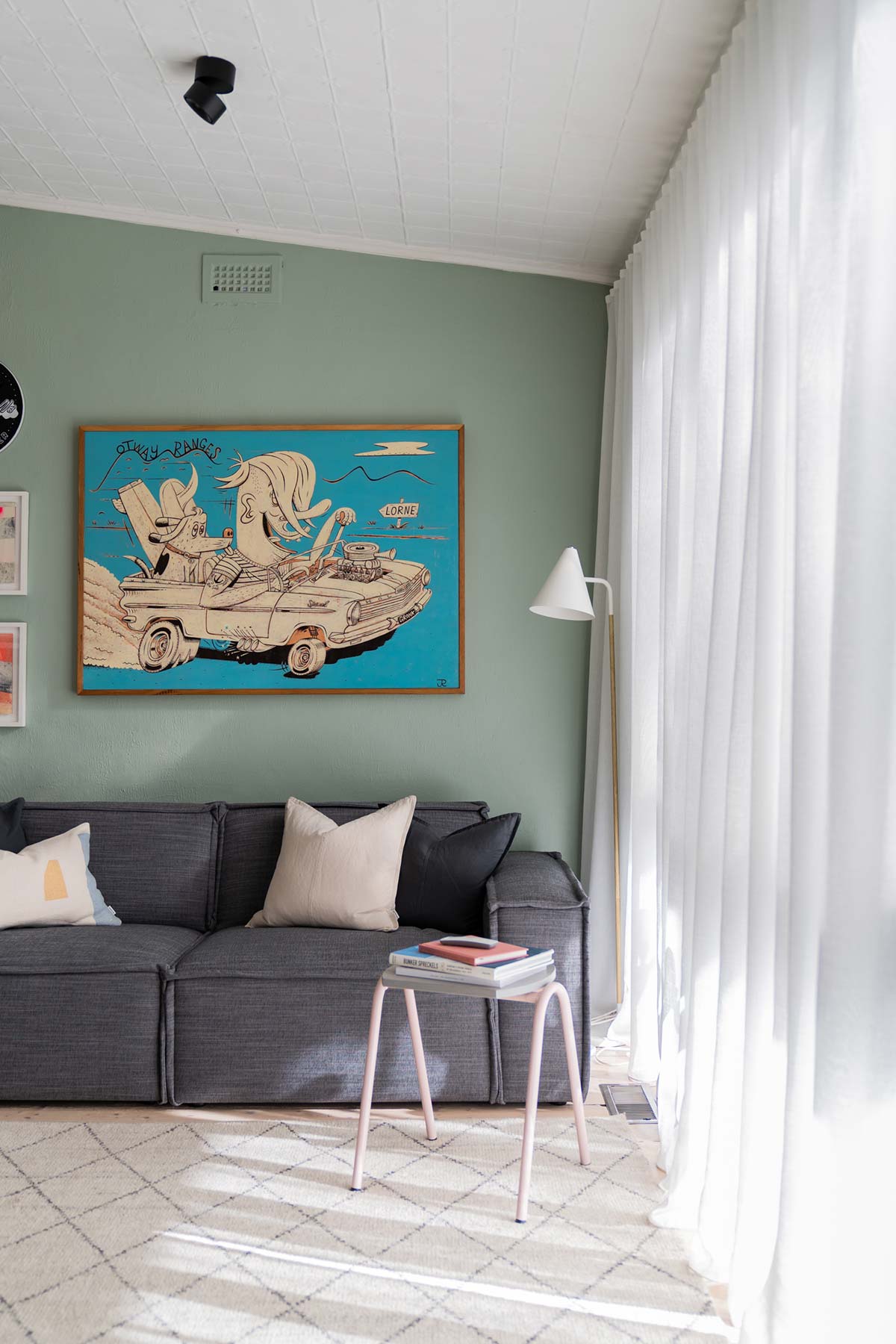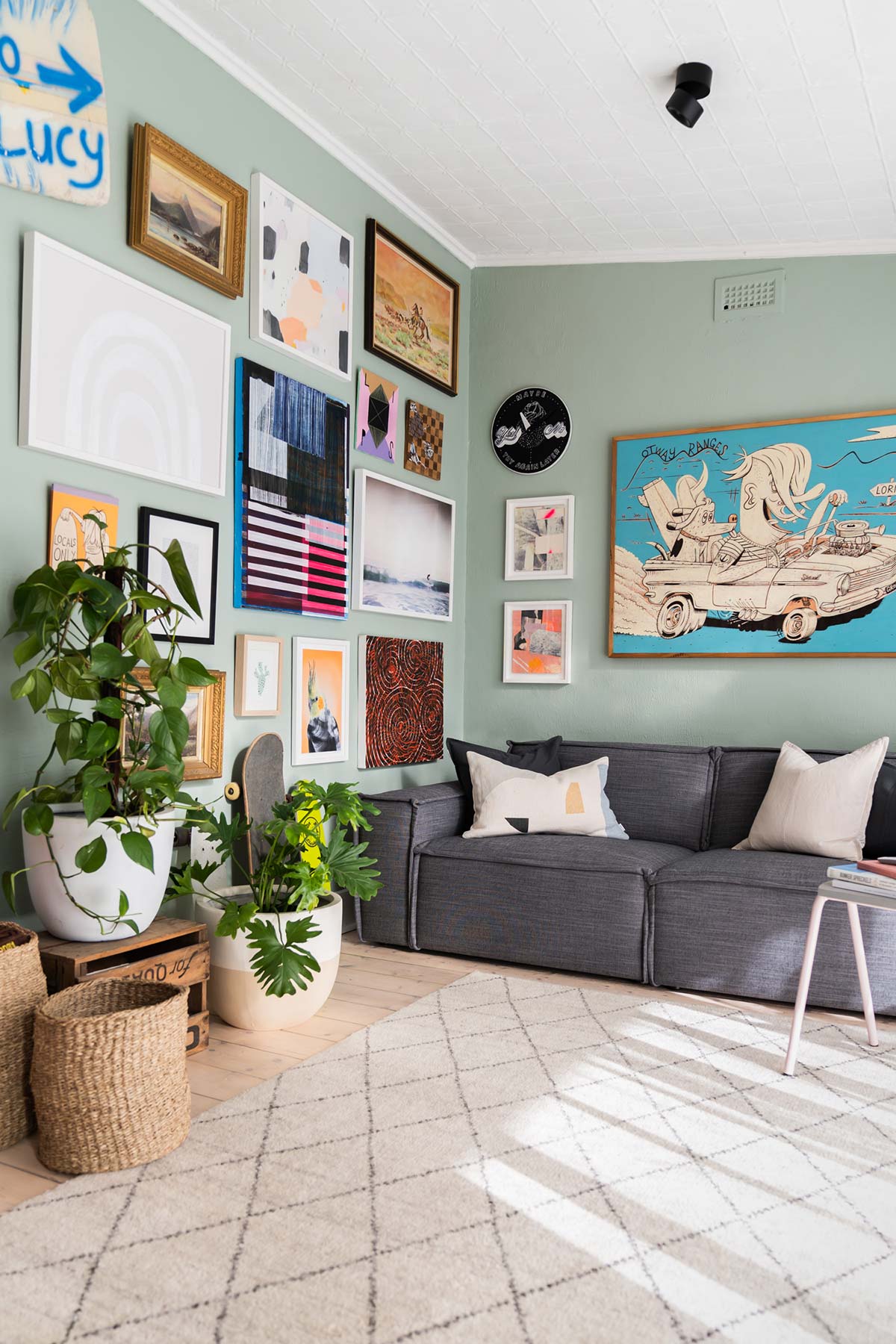 The Green Room also serves as an entrance to the garden, so then we opted to install sheer curtains (Snow from the Allusion fabric range) with motorised block out roller blinds from DIY Blinds so we could partially or completely block out the view from the outside.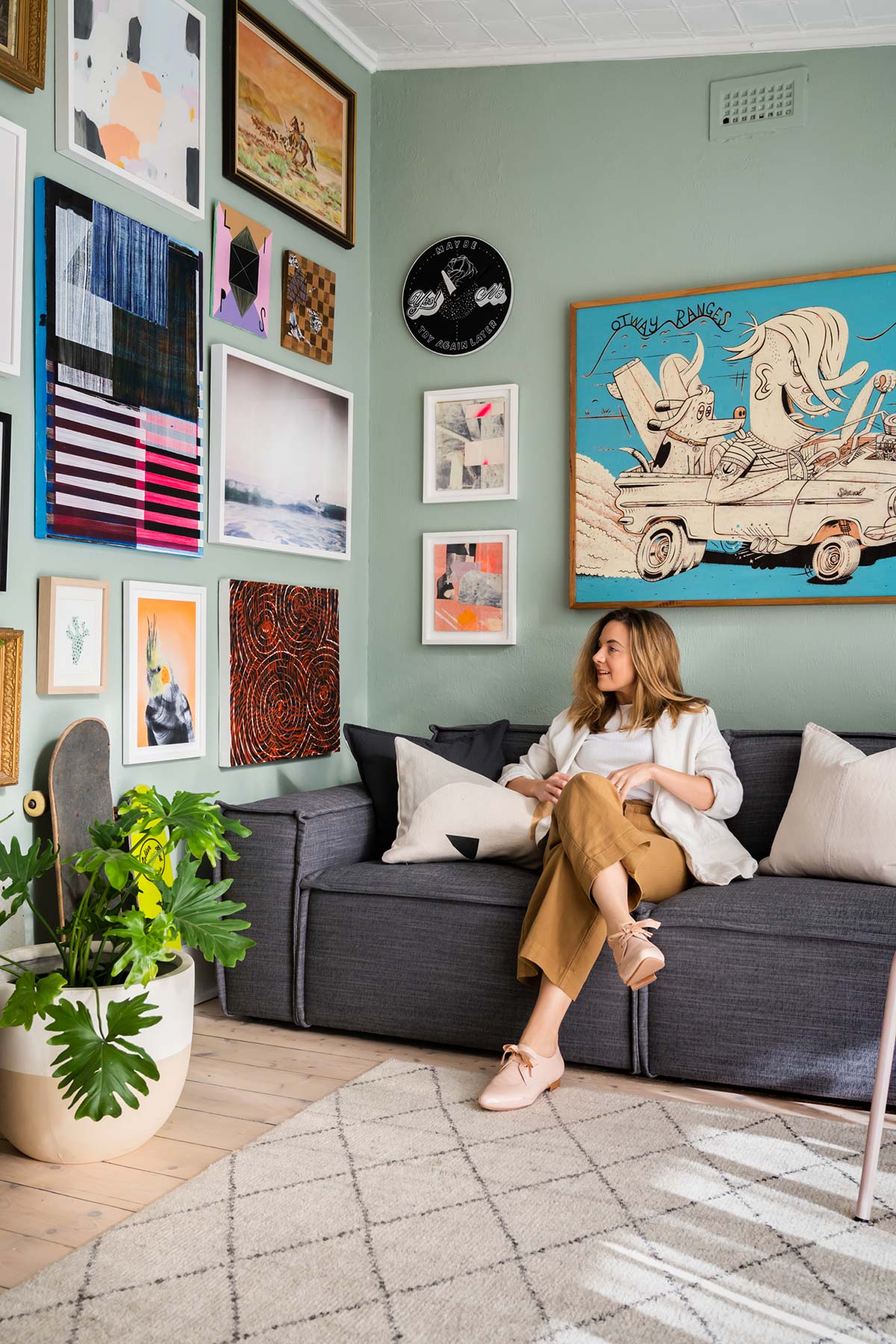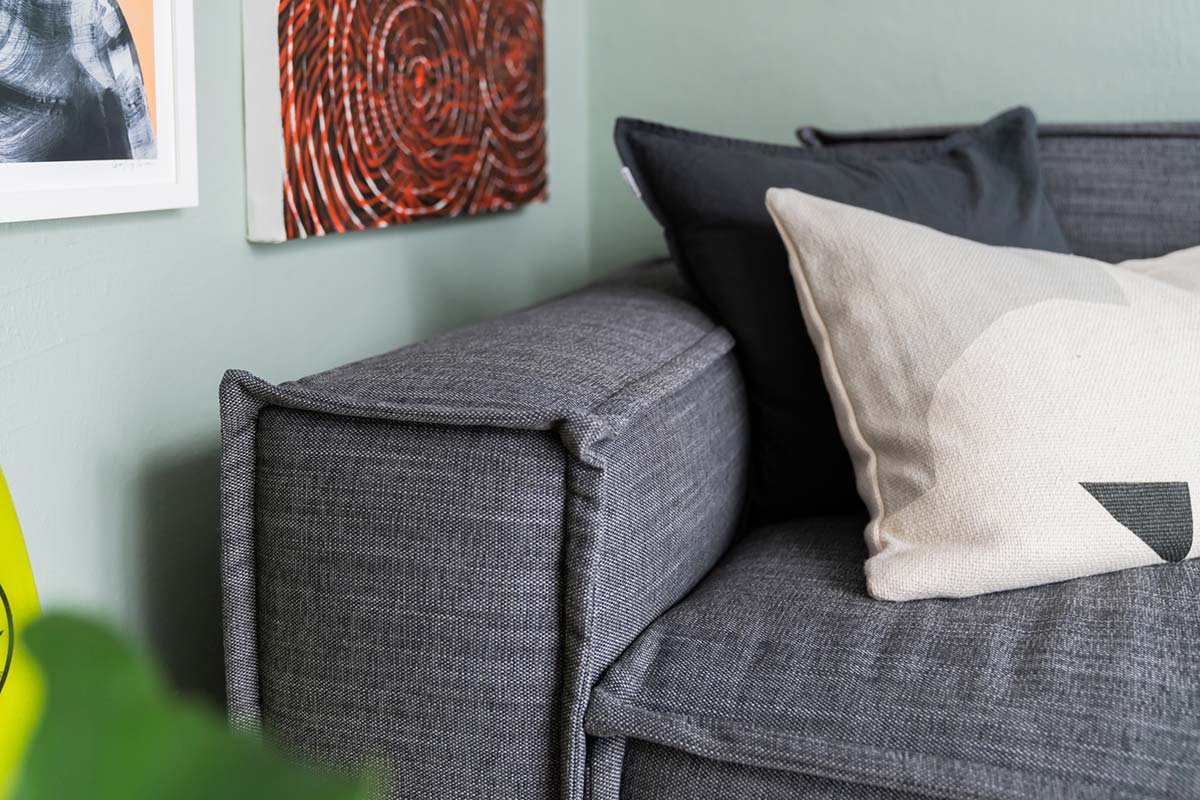 We also wanted to bring a couch in because we wanted this to be a relaxing secondary living area, so we got the custom Rufus couch from Harbro furniture, a deep charcoal couch that sits proudly at the end of the room. Easily the comfiest couch we've ever had!
Get the Look
Gallery Wall
The gallery wall started out with around 6 or 7 pieces… and ended with 21. I love this unique feature corner. All of these pieces were already in our home but just needed a place to live. Most of the artists featured are local talent including pieces from Jeff Raglus, Diana Ellinger, Leona Fietz, Kasper Raglus, Otis Carey, Geoffrey Carran, Sarah Kelk and Peaches and Keen.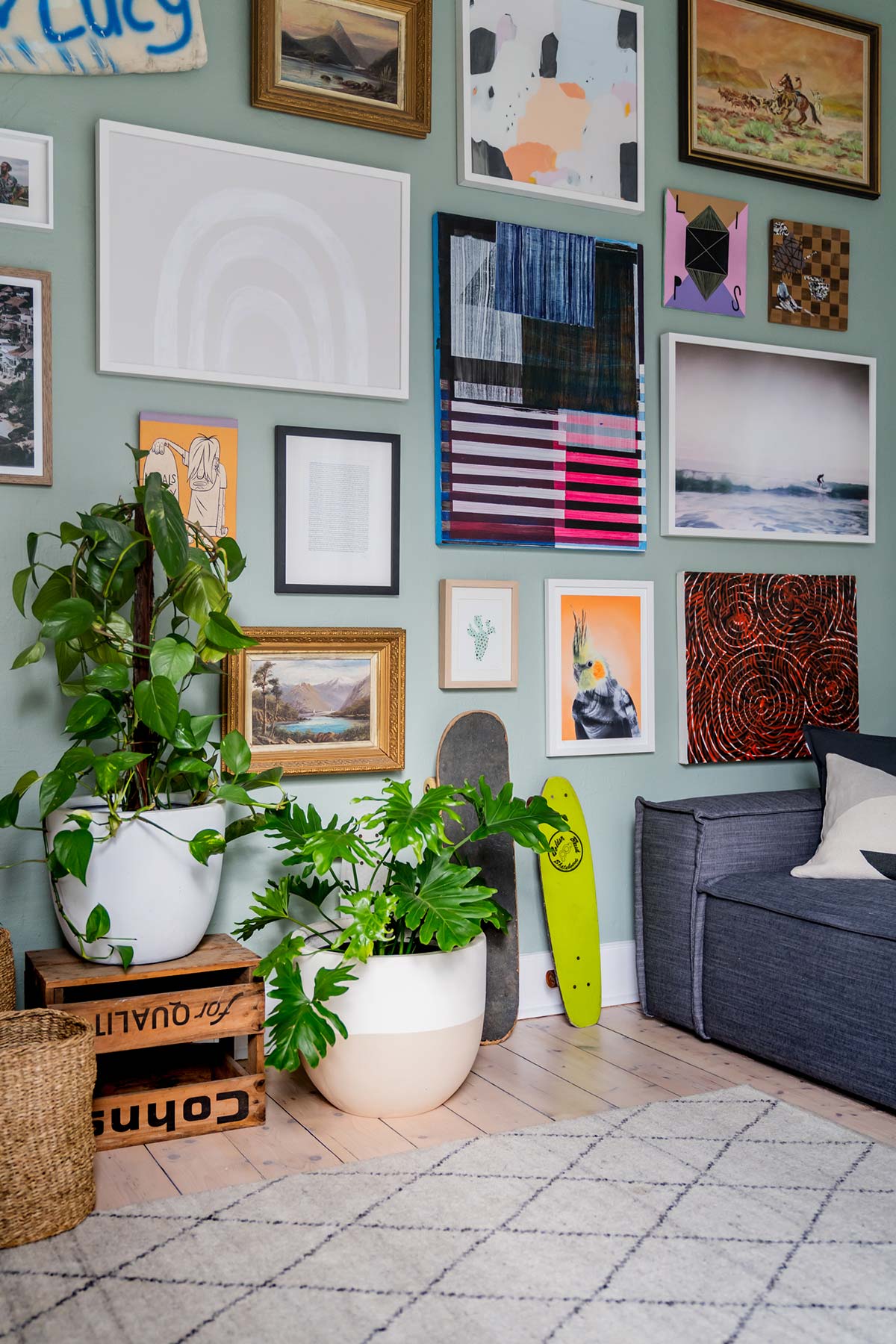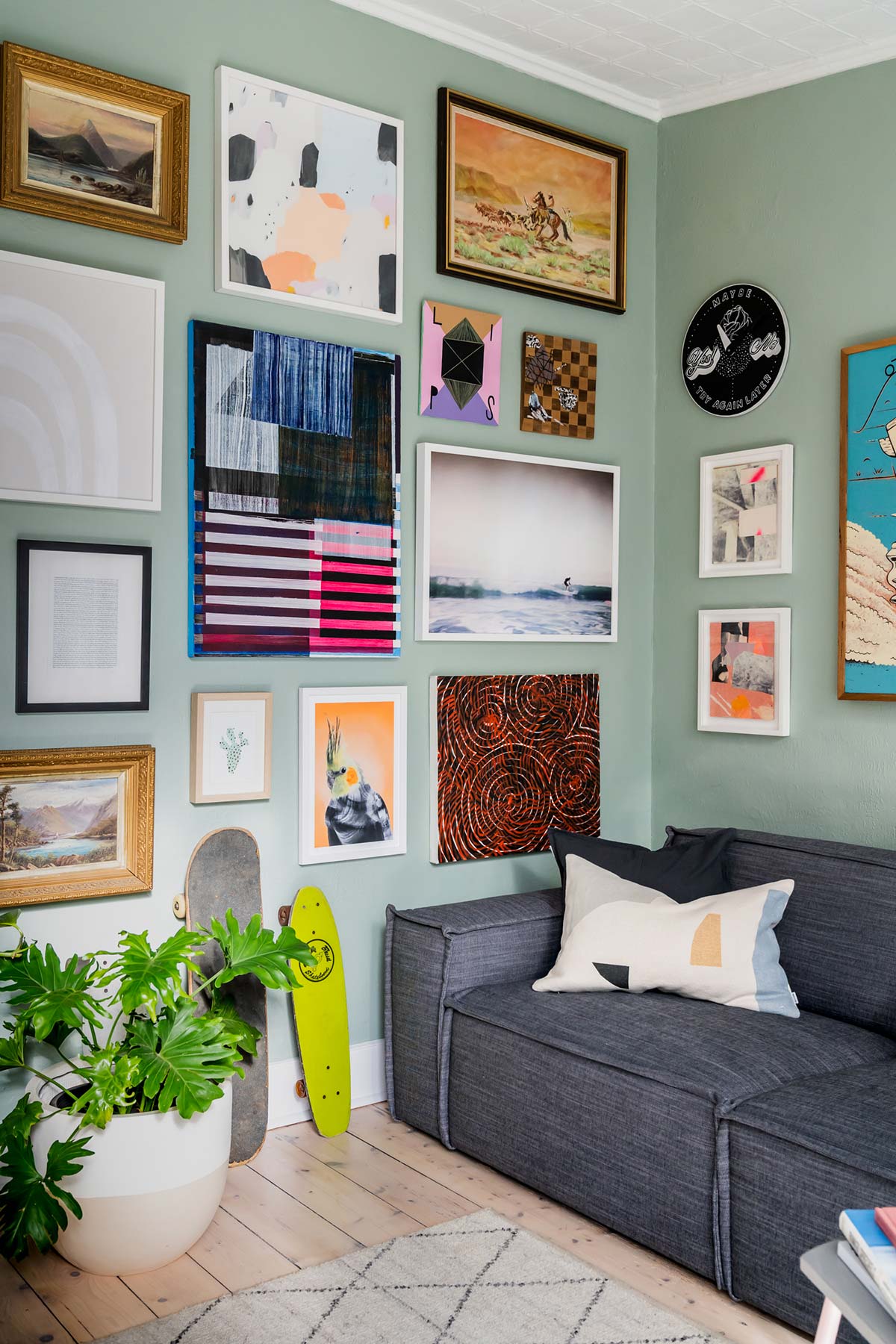 When creating the gallery wall, some of the prints needed new frames so I ended up getting custom frames from Framing to A T. As I knew the exact size I needed in order to fit my composition, I was able to specify the dimensions and frame to suit.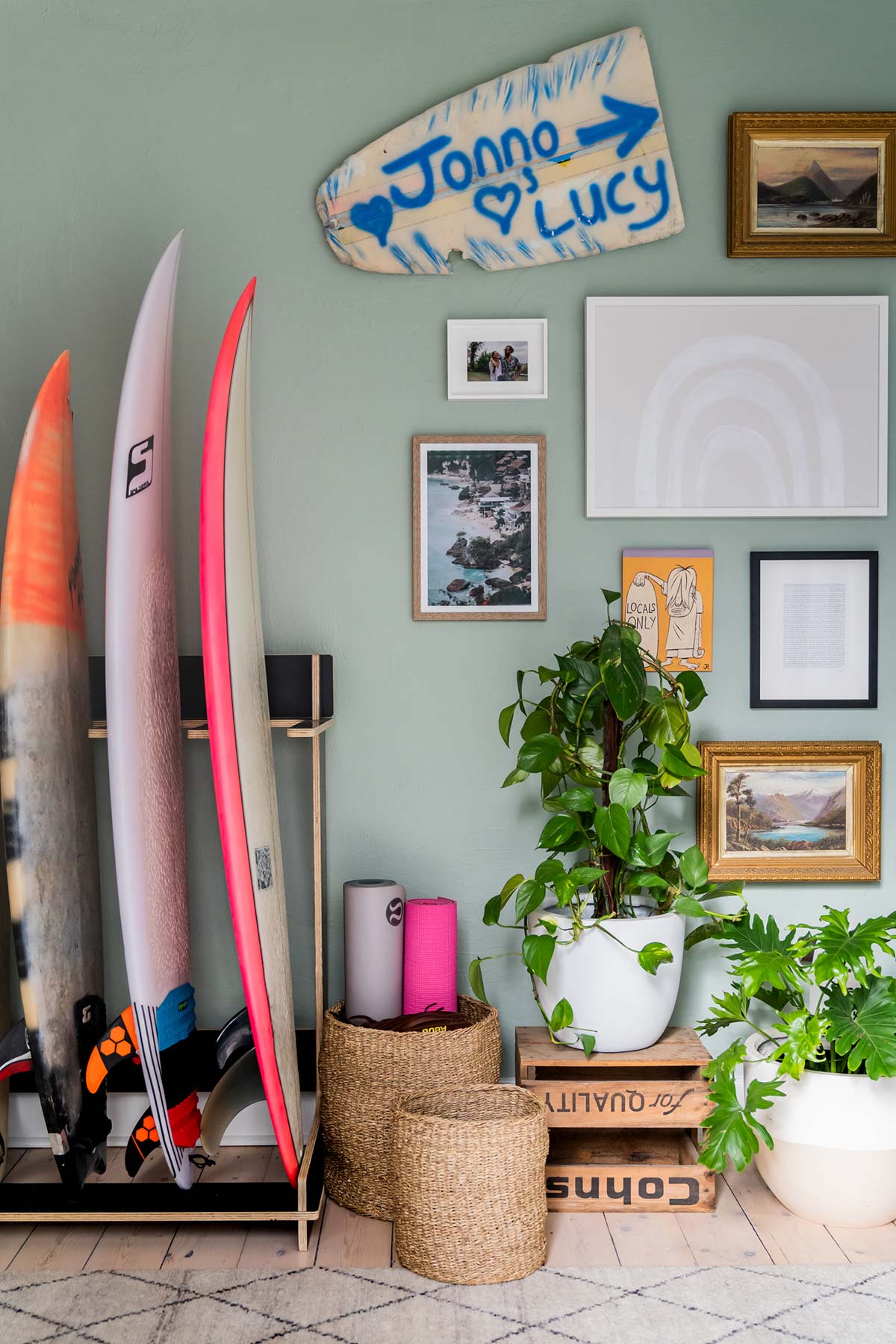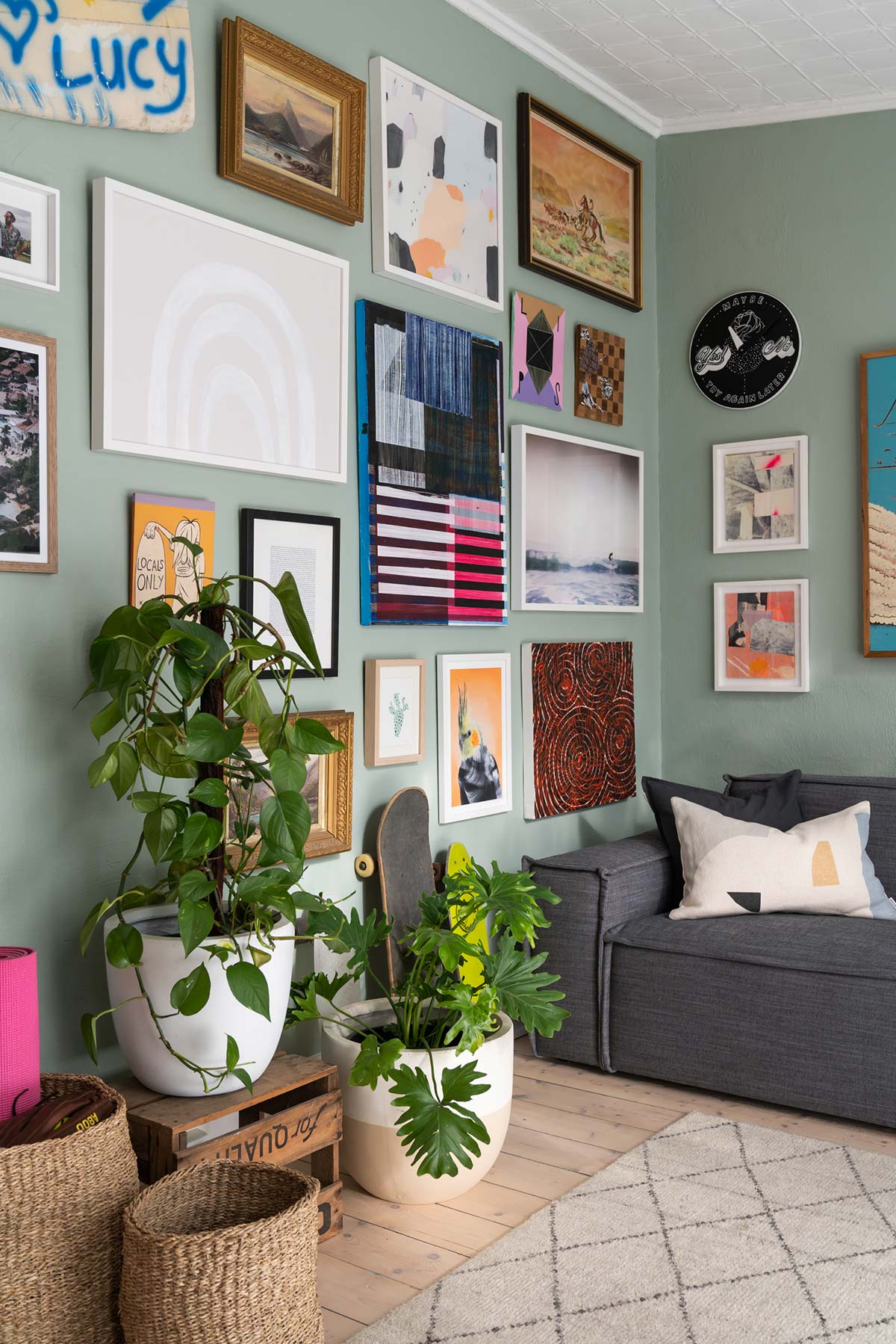 I hope you found this cheat sheet helpful! Keep your eyes peeled, subscribe to our YouTube channel and hit notifications as there's plenty more to come.