Shadow Play designed by Inbetween Architecture is a new pergola structure added to an existing house architecture with a 90s design. To address the harsh Australian Summer sun, the client wanted a shading solution that would complement the existing house. The structure must also be kept to a minimum to minimise disruption to the functionality and flow of the outdoor area, and must also maintain the glimpse of the sky to the north from the house.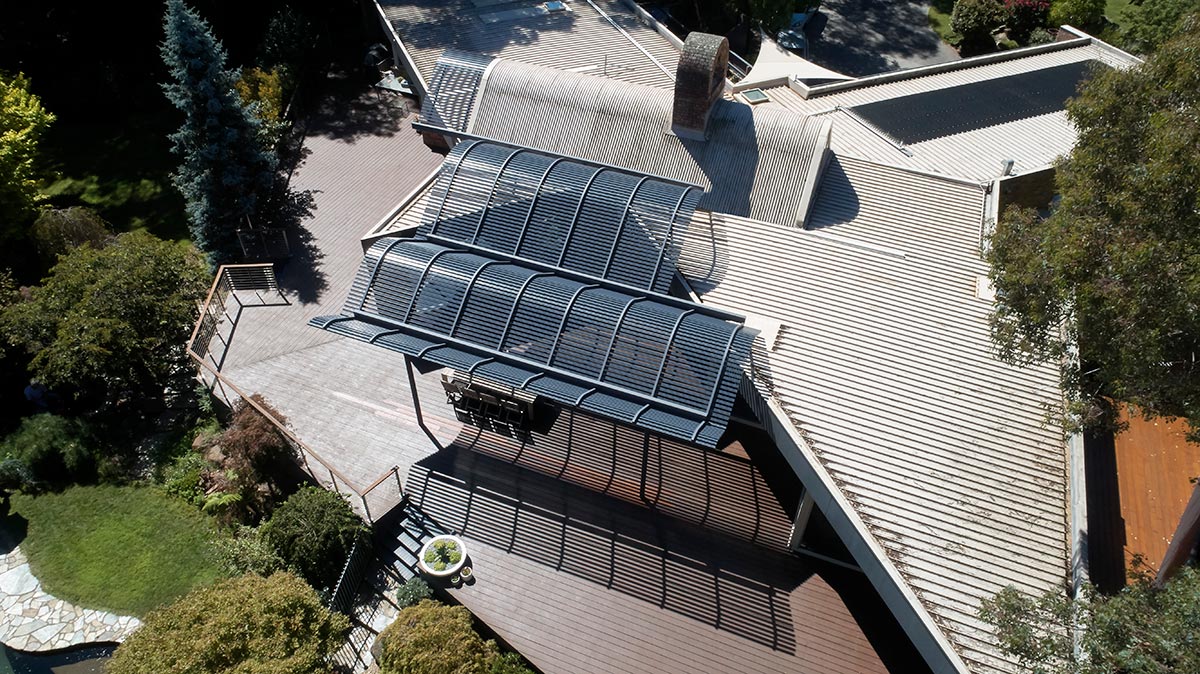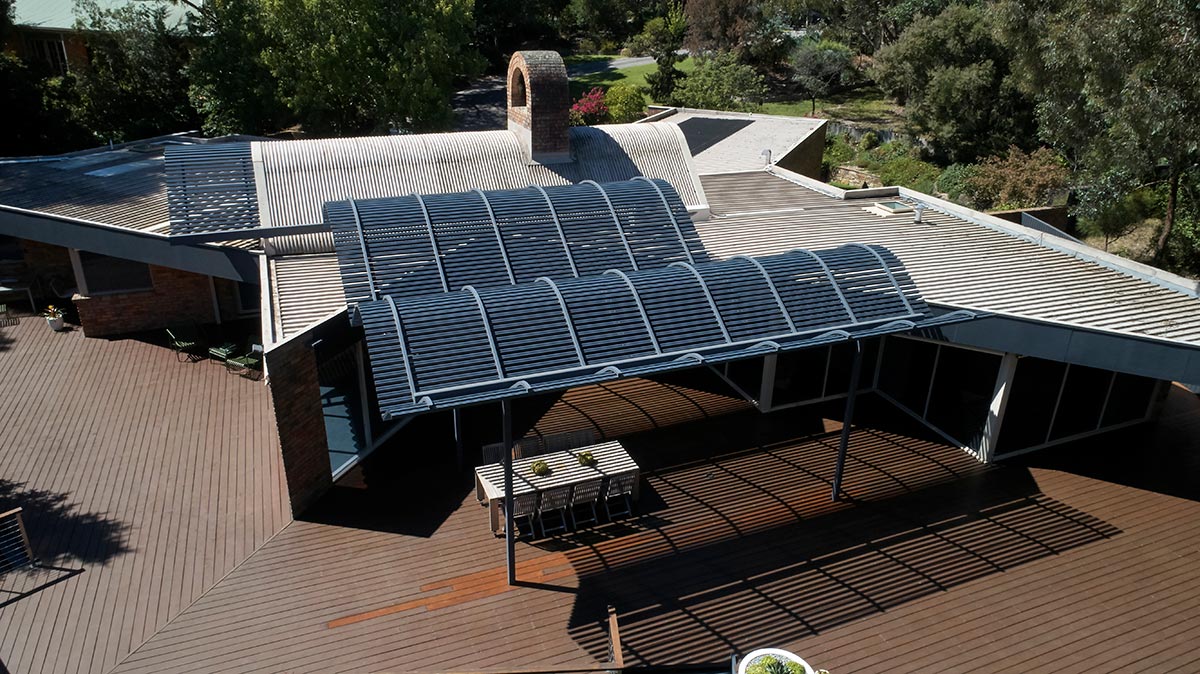 Located in Melbourne's eastern suburb of Donvale, the property had a large elevated outdoor area with a great outlook. The outdoor area was perfect for entertaining, but the west-facing orientation made it simply unpleasant in Summer. The team at Inbetween Architecture took the challenge with no preconceived ideas. With a series of site analysis and sun study, they came up with a wave-shaped structure that responded to the brief and the existing house.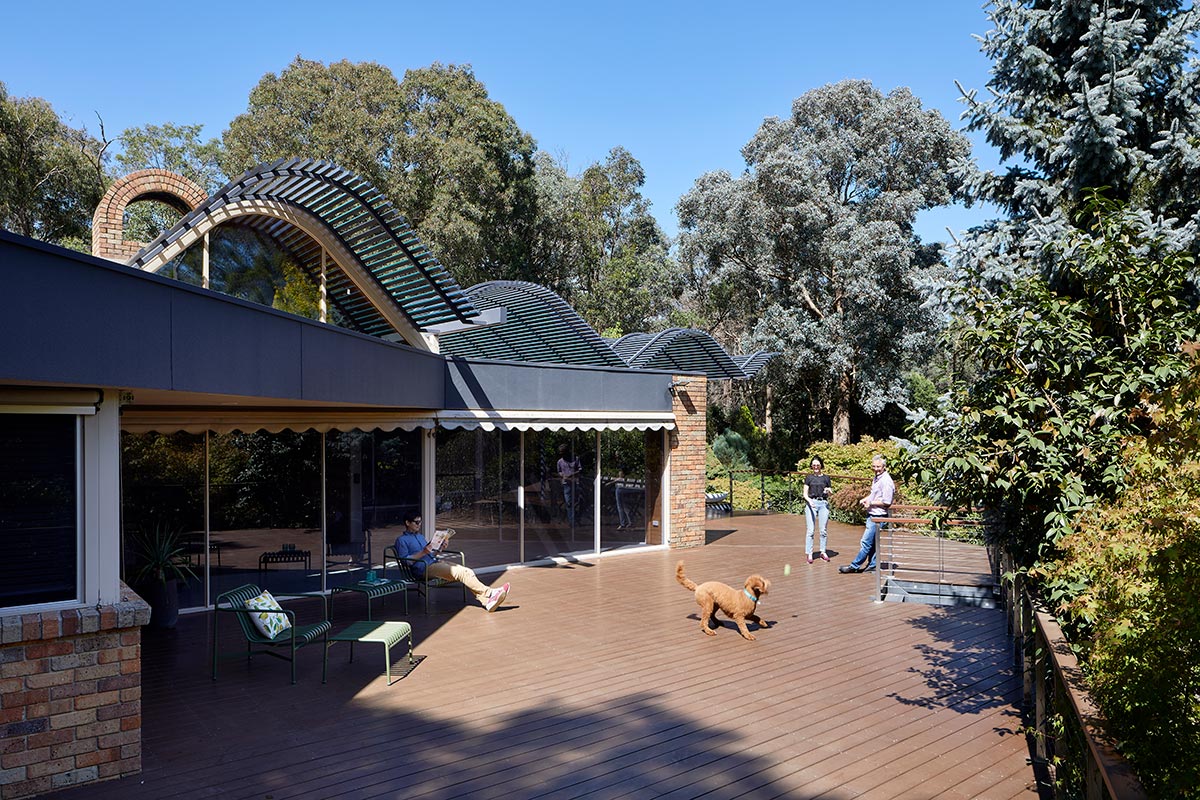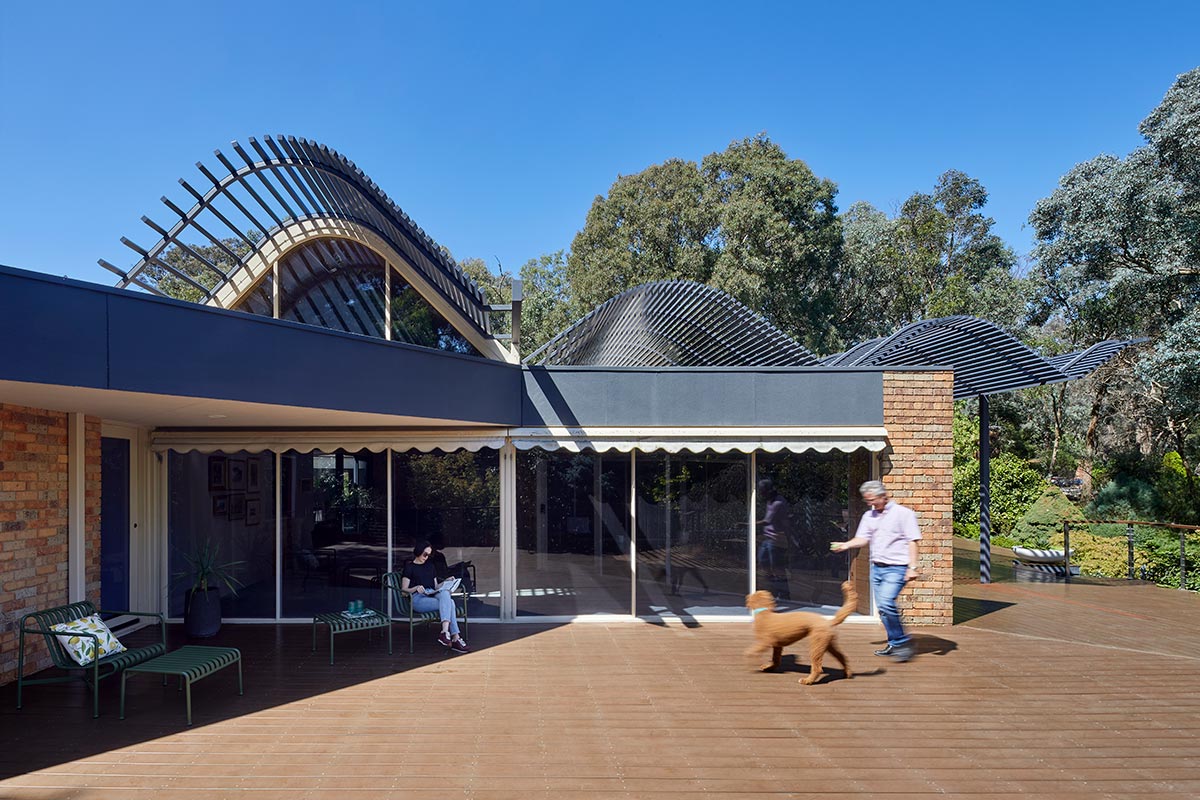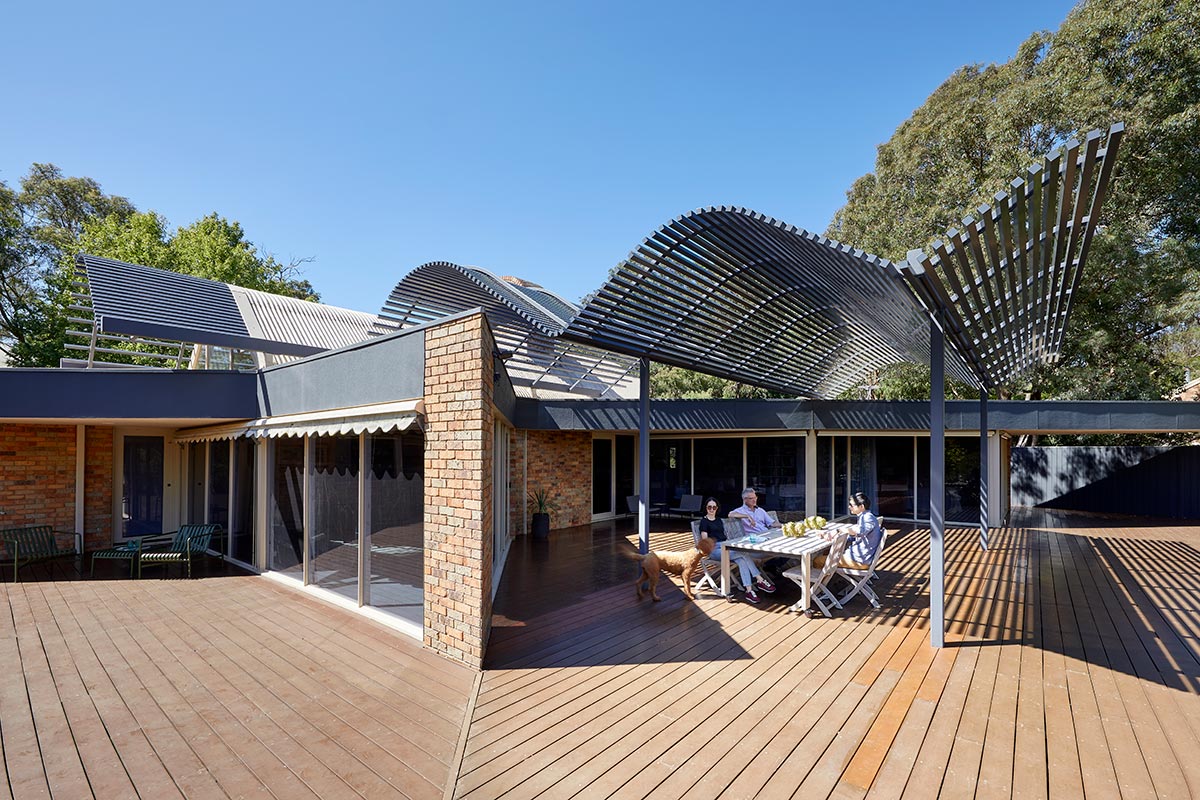 "After testing different design directions, we identified a promising solution that has the potential to marry both form and function! By making the shading structure in a series of barrel shapes, referencing the existing barreled roof, we created a wave-shaped structure which blocked off the sun to the west while allowing a glimpse of sky view to the north." – Inbetween Architecture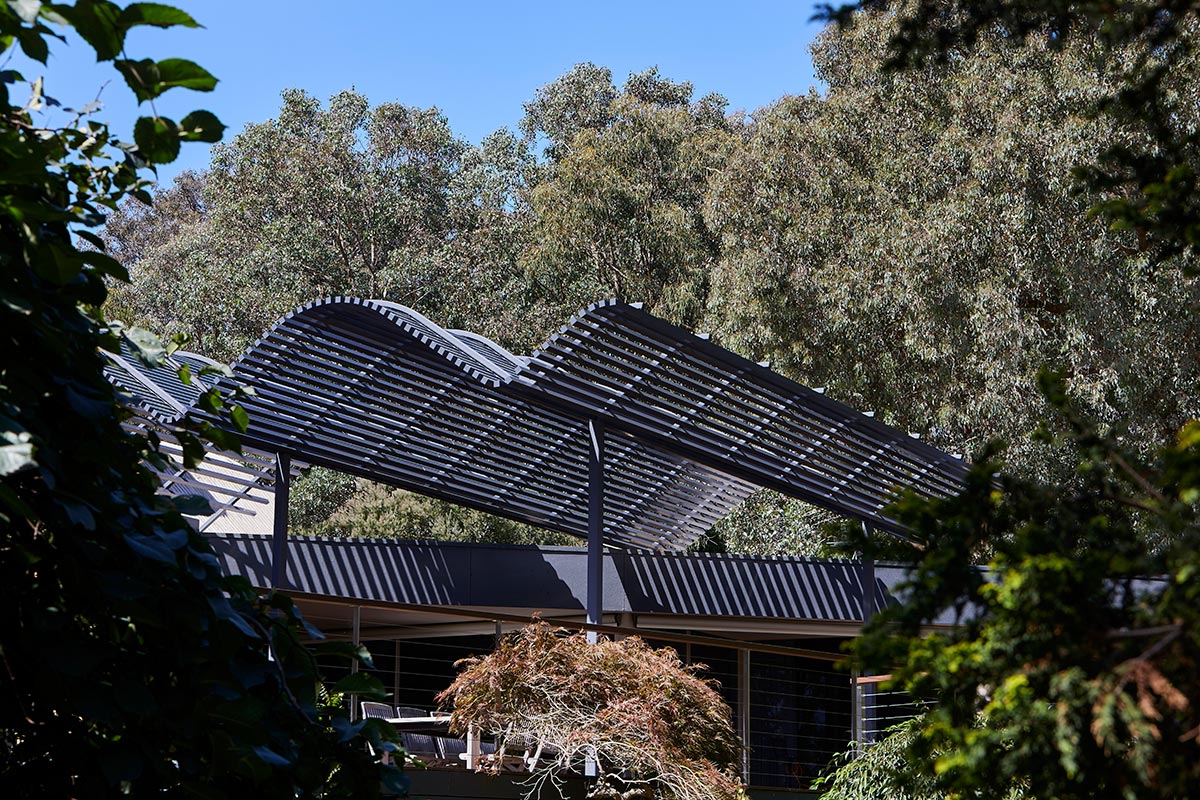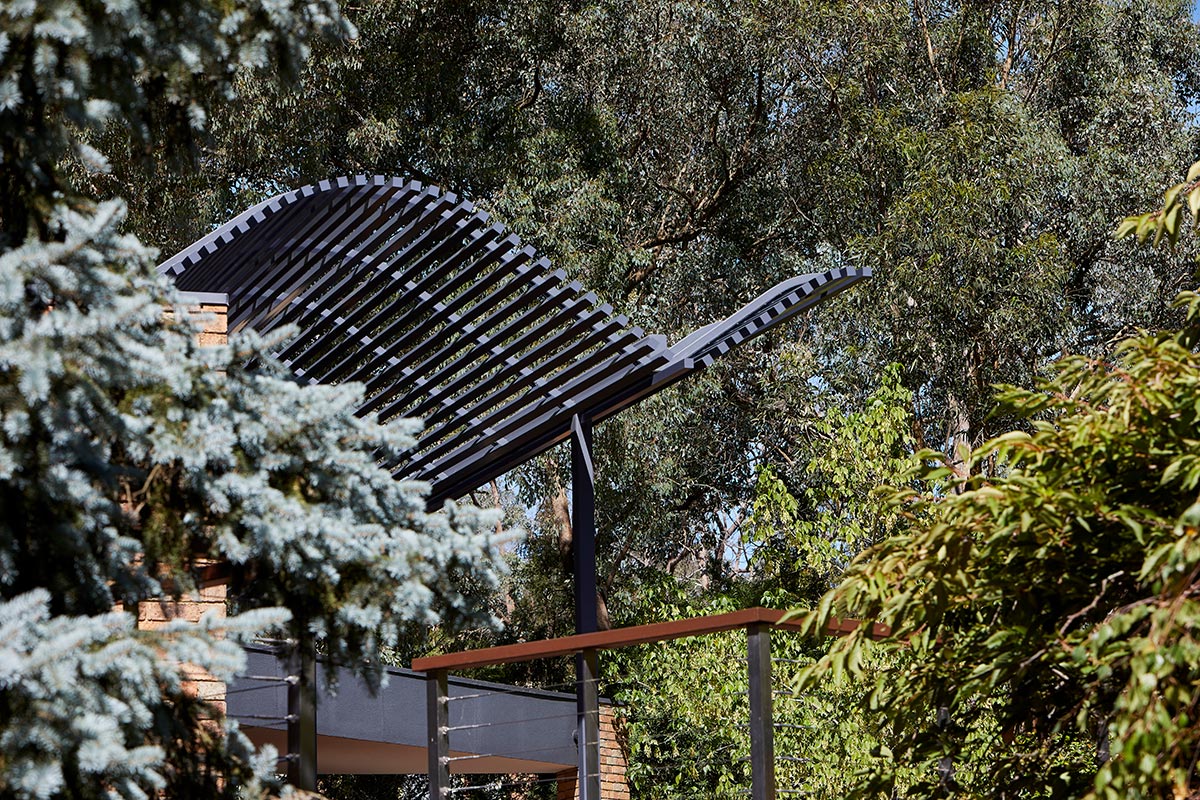 The wave-shaped shading would extend to the barreled roof in order to provide shading to the north-facing clerestory window to the Living Room. Instead of solid sheeting, shading battens were used to make the structure visually lighter and gave the team the capacity to fine-tune the shading by adjusting the density.
"With no preconceived ideas, we looked for inspiration from the site and the existing house. We started with a series of site analysis to understand the site, the existing architecture and flow of spaces. We also took a solar study with the help of 3D modeling to determine the extent of shading that was required. The computer-generated shading modelling was calibrated with real measurements on-site. Which gave us high confidence in the result." – Inbetween Architecture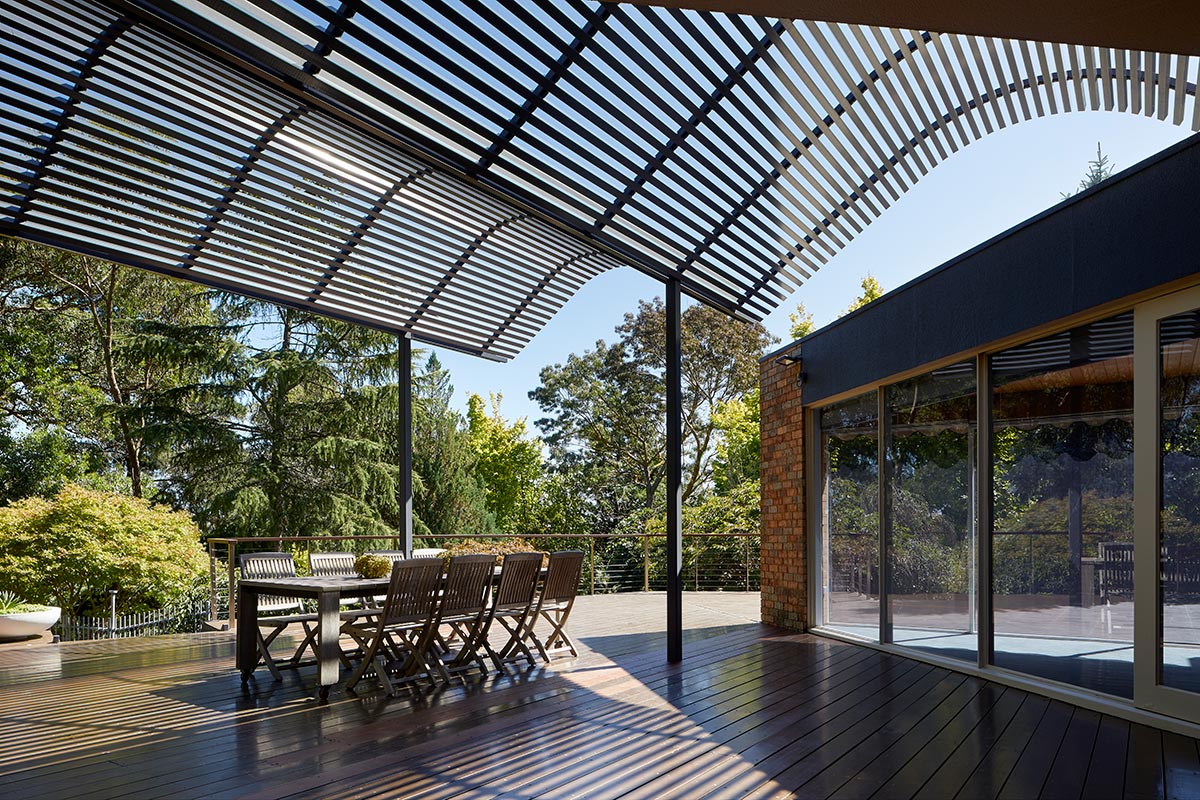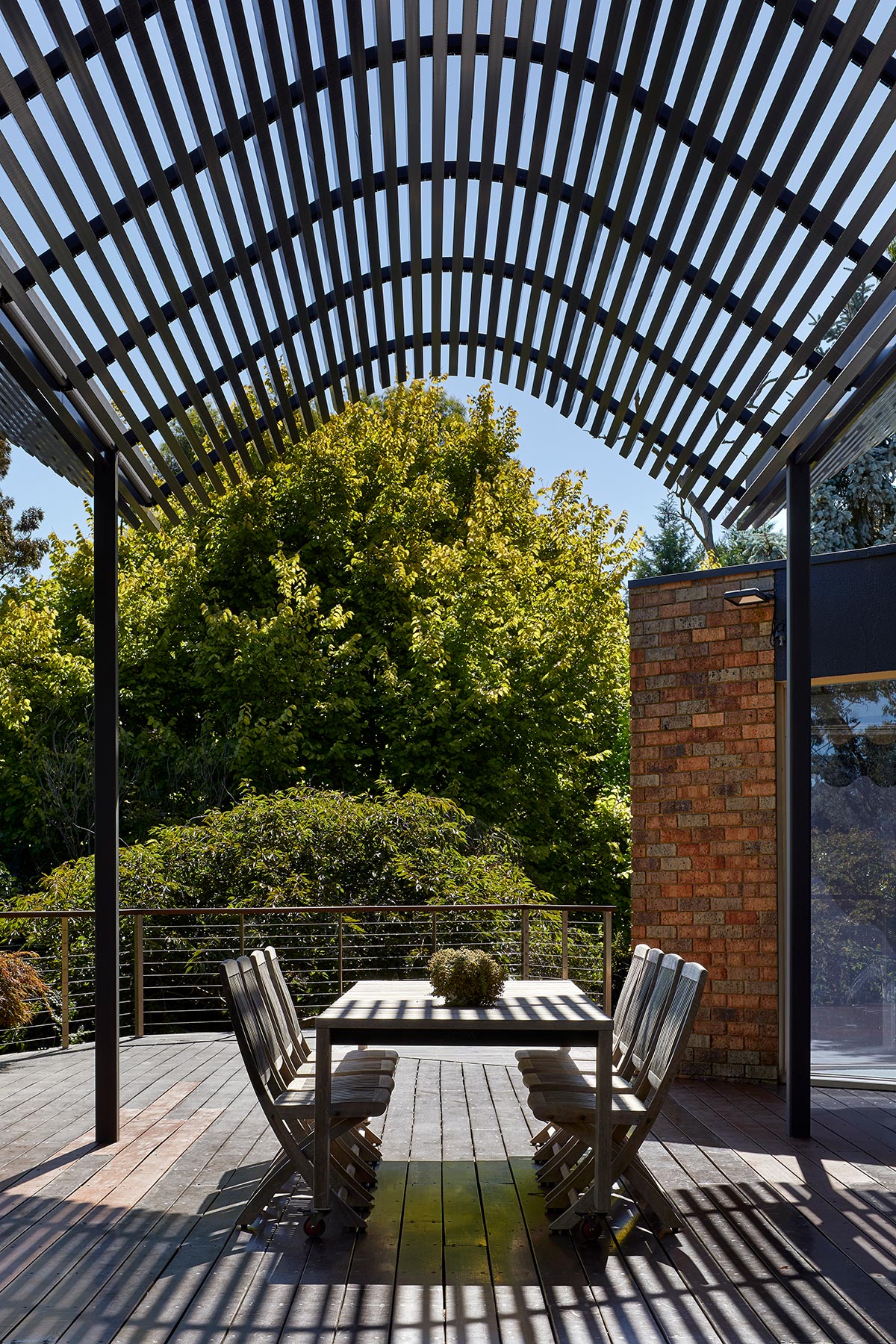 The result? A visually striking pergola that's clearly contemporary in structure and detailing yet integrates with the old house like it has always been there.
House Project: Shadow Play
Architect: Inbetween Architecture
Location: Melbourne, Australia
Type: Addition
Photographer: Tatjana Plitt