Located on the edge of Ballarat on a native-treed half-acre plot, this house engages all aspects of its setting. Ballarat East House by Porter Architects offers breathtaking views of both the lush landscape and the surrounding regional city, providing a feeling of welcome and wellbeing. It's a suburban neighbourhood that greets the passing pedestrian with an unassuming surprise.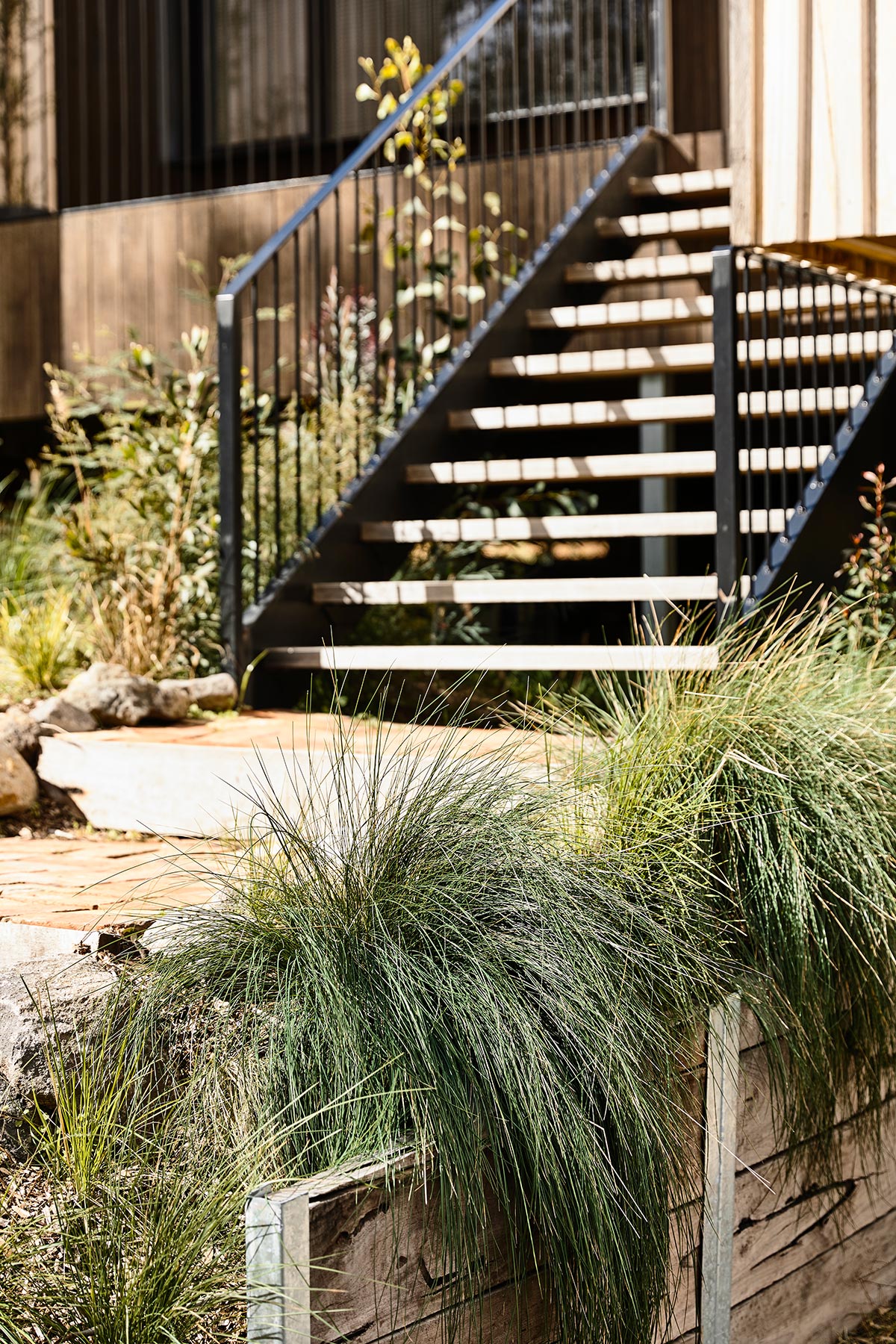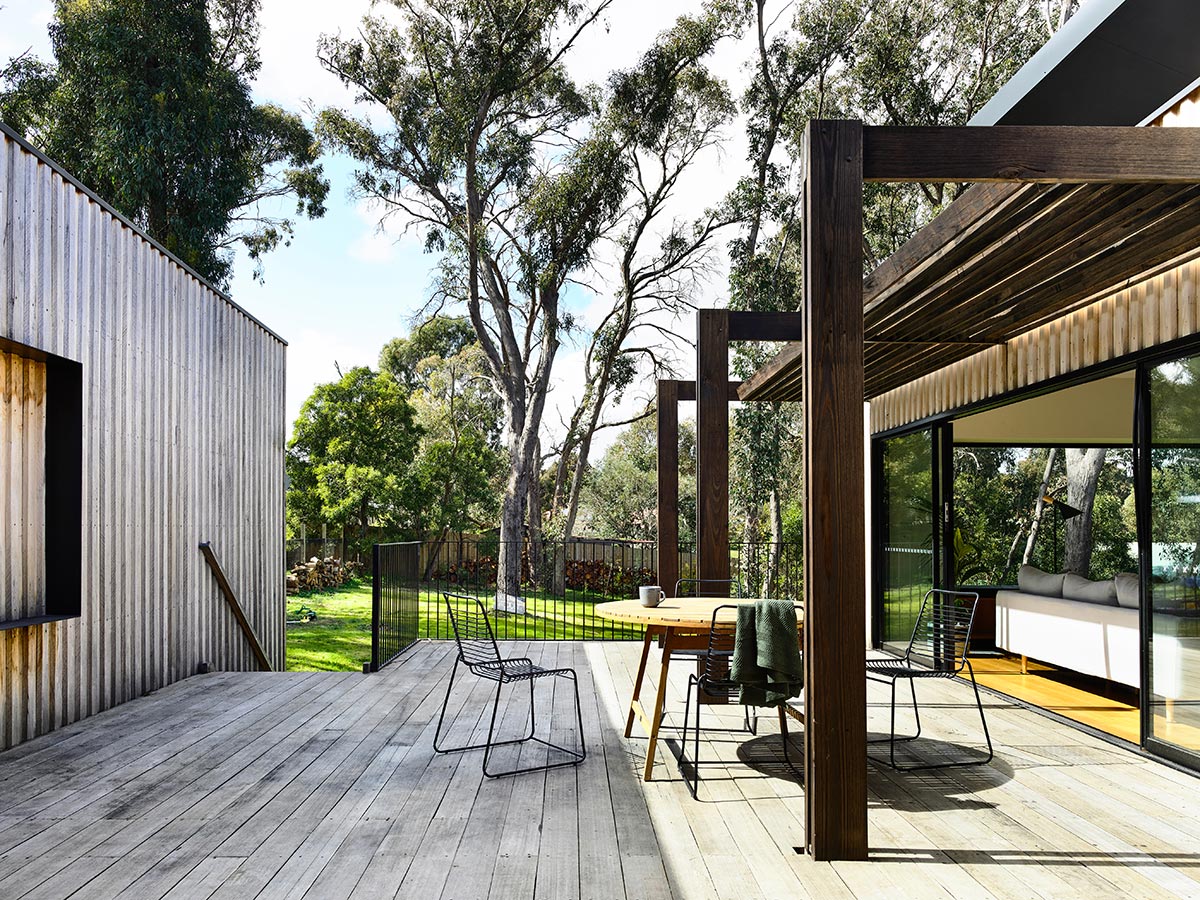 Openness, an abundance of natural light, and practicality were key to the design. A neutral palette of white walls and timber elements together with generous glazings provides the maximum amount of light around to create a bright and airy home. In addition to its efficient use of space, this home has been designed to encourage gatherings and connections within and beyond its walls.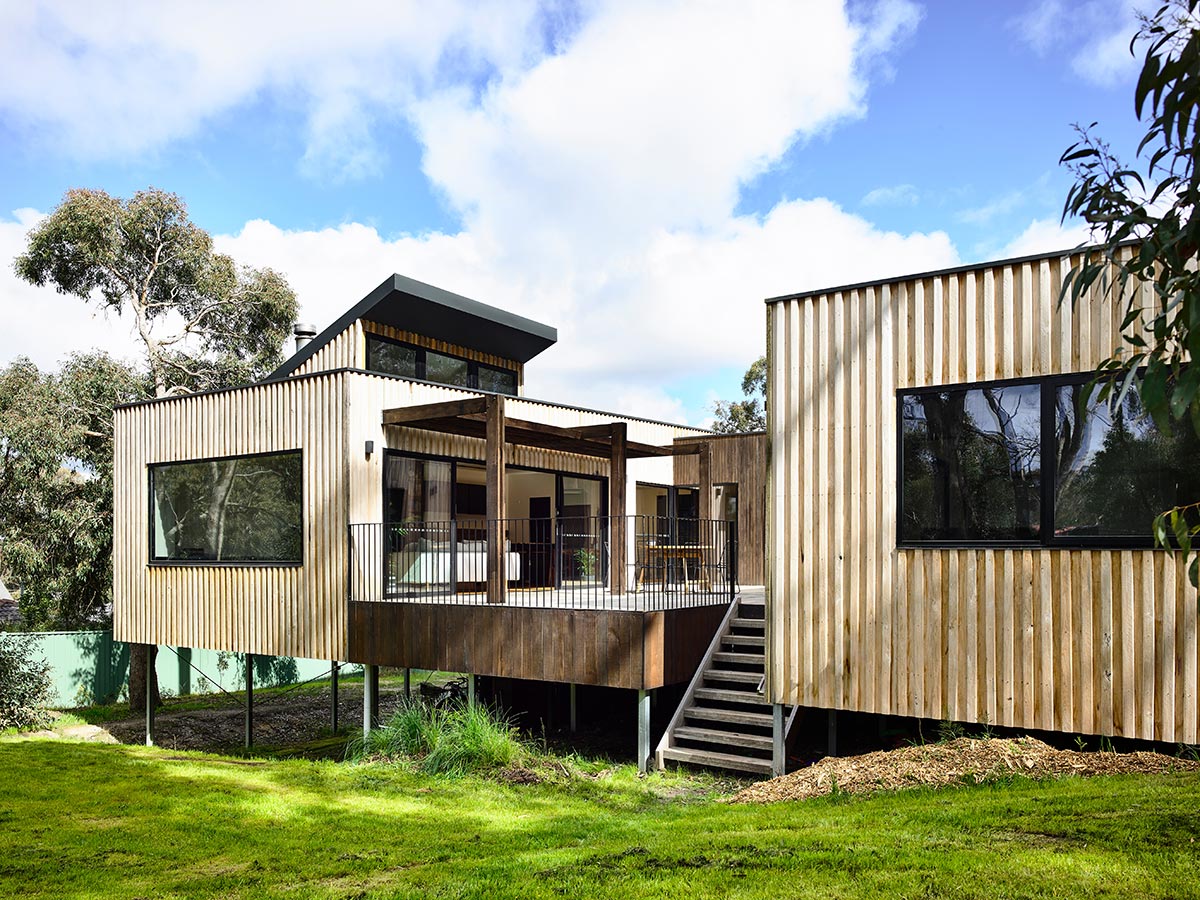 Locally sourced, vertically clad native Australian hardwood boards and battens cover the exterior of the house. By emulating a vertically native forest environment, the three-dimensional cladding changes as the light and shadows throughout the day change.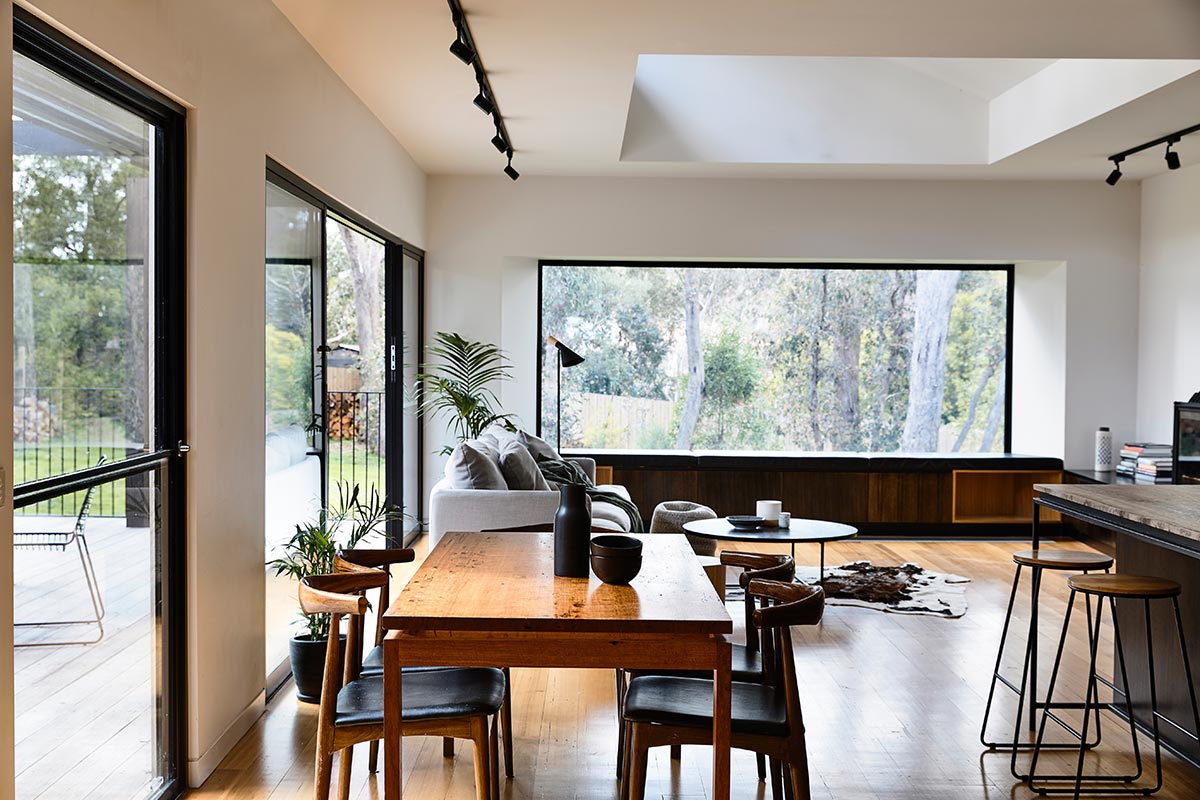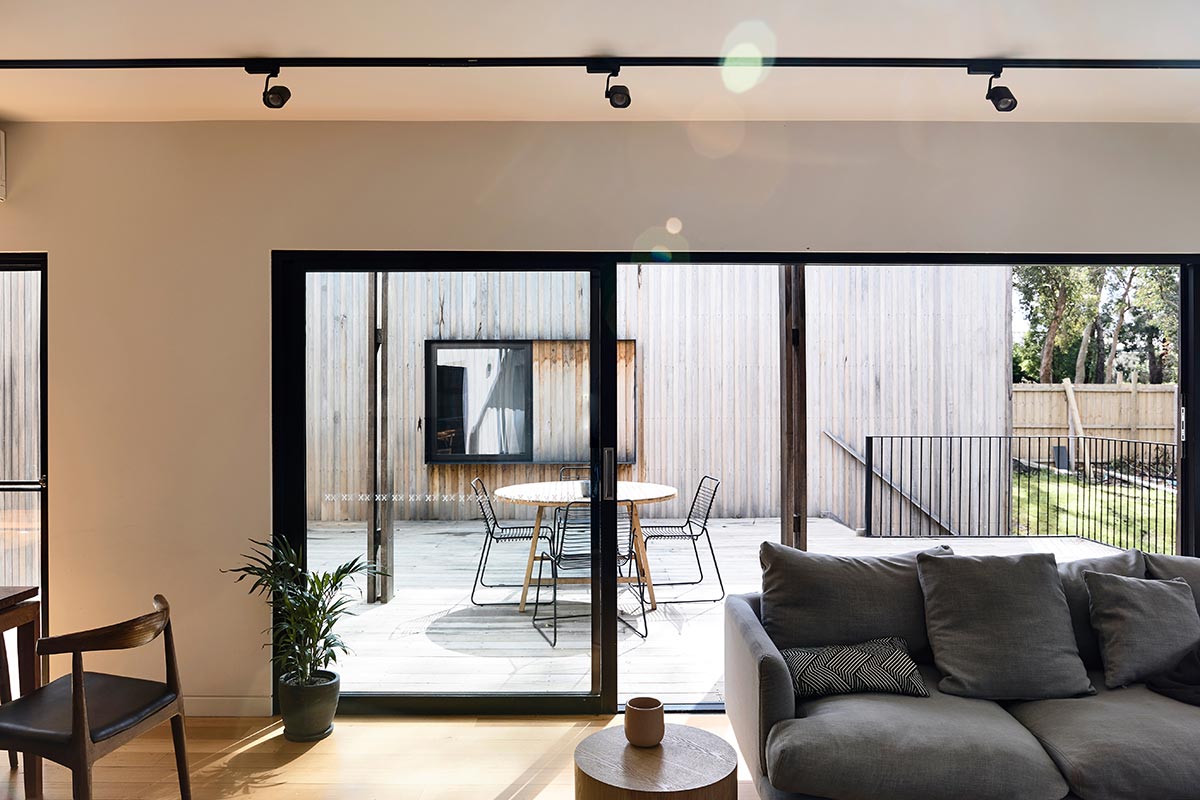 The house is divided into four sections, namely the transitional entry zone, the public living area, the sleeping area and the large private courtyard; each of which interacts with all subsequent zones.
The experience engages the winter months with a beautiful display of natural light, allowing for a heightened sense of changing weather, while the courtyard becomes a second living area in summer as the elevated platform and open spaces allow natural ventilation.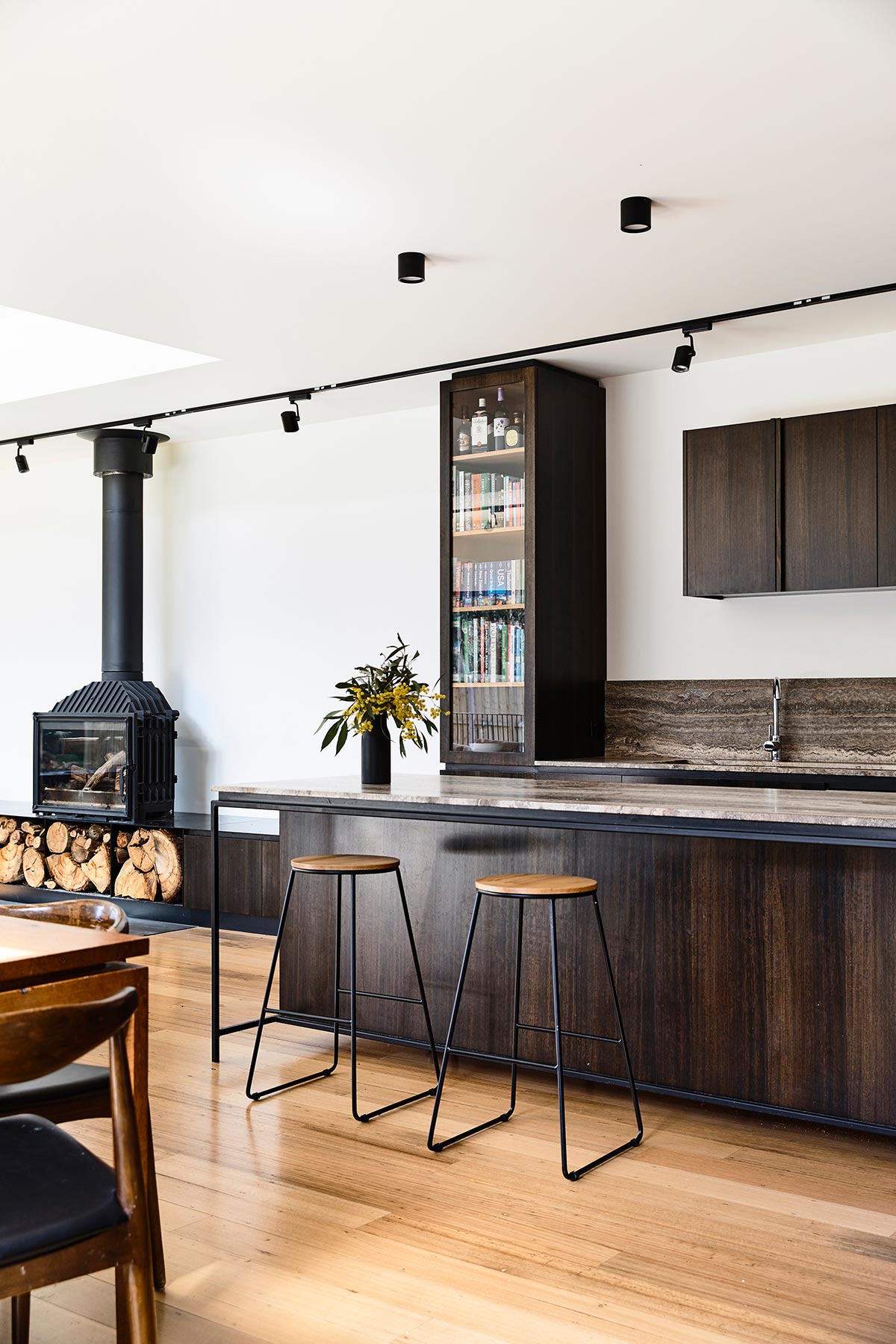 Textures run throughout the house in a similar fashion. The flooring uses recycled timber floorboards, complemented by character-filled native hardwood joinery that pays homage to local craftsmen and the beauty of local wood. The travertine stone in the kitchen takes on the warm tones but shows many layers of texture, adding to the experience of the material.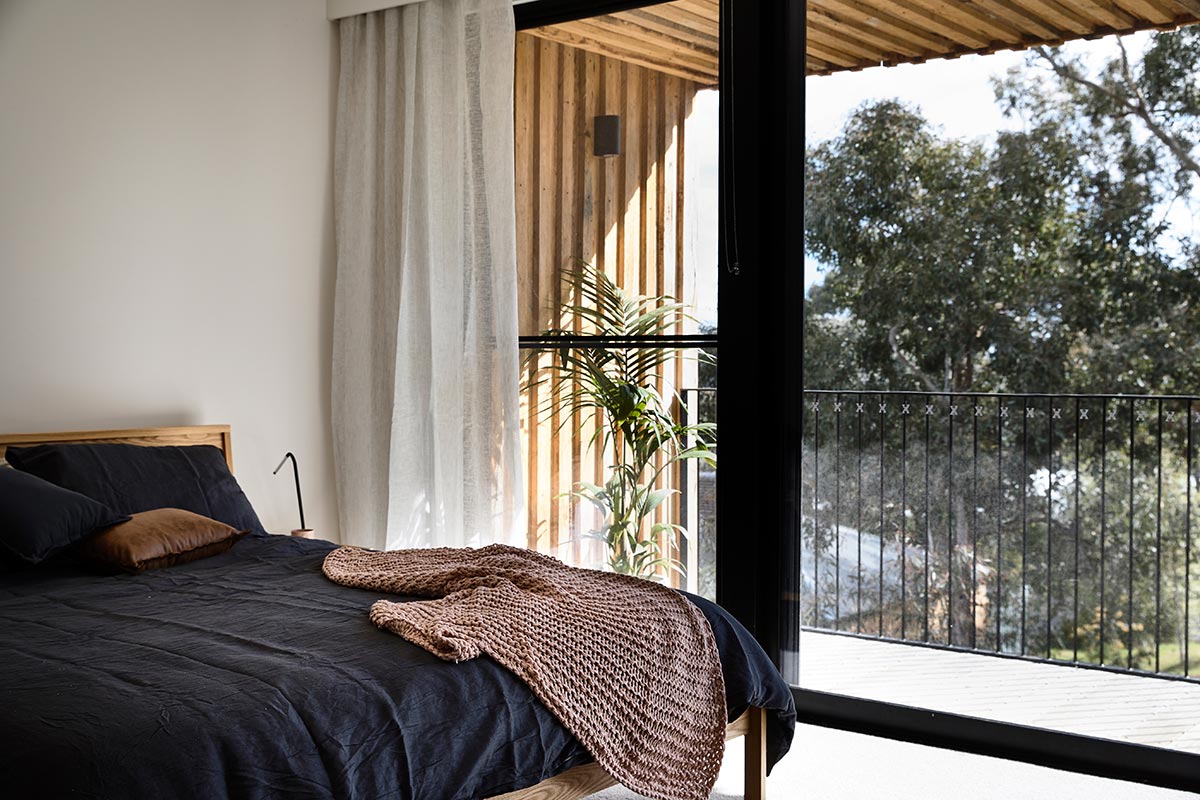 From the bedrooms, the city lights can be seen through large glazed areas and the eucalyptus trees welcome the subtle morning light through their branches to begin the day.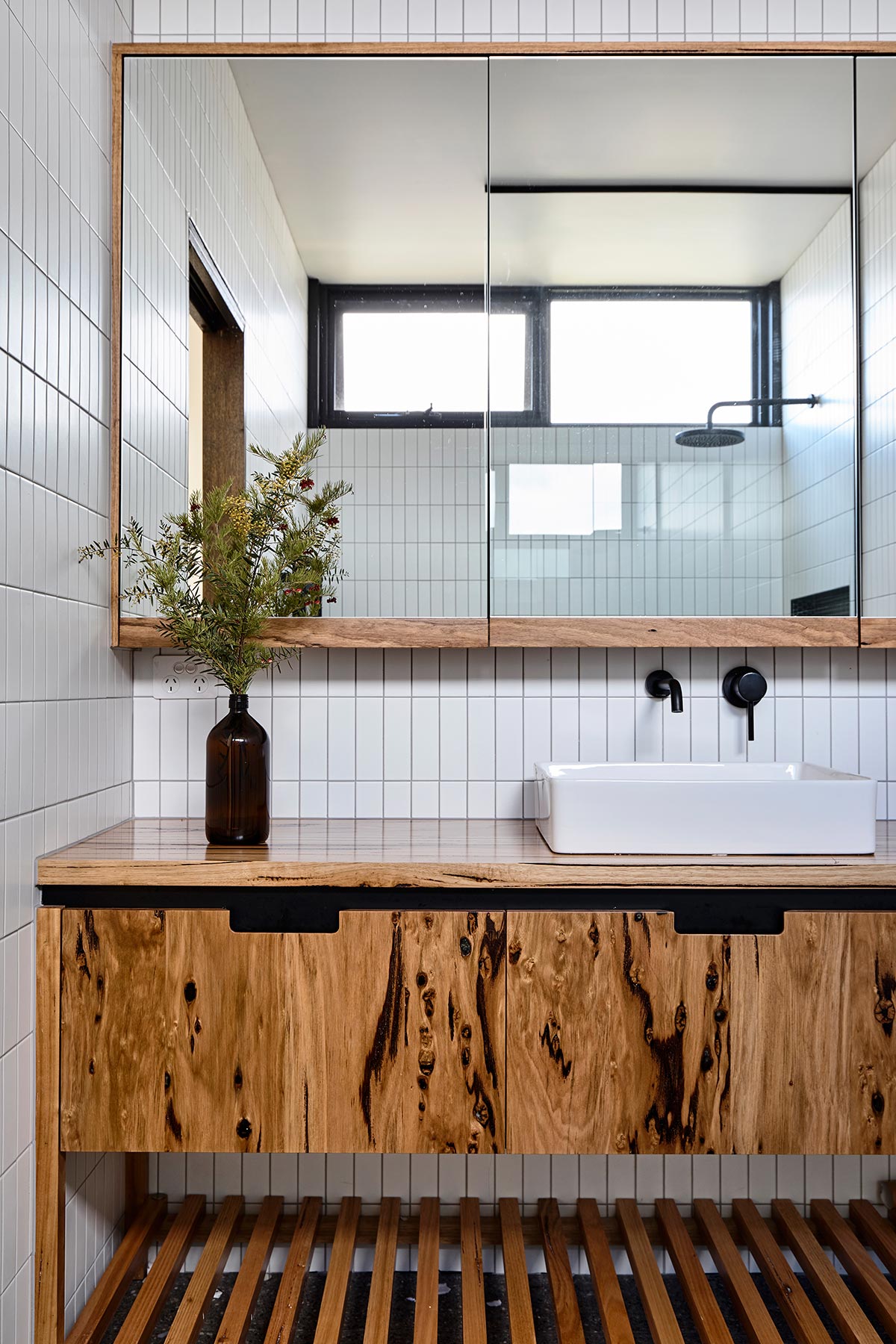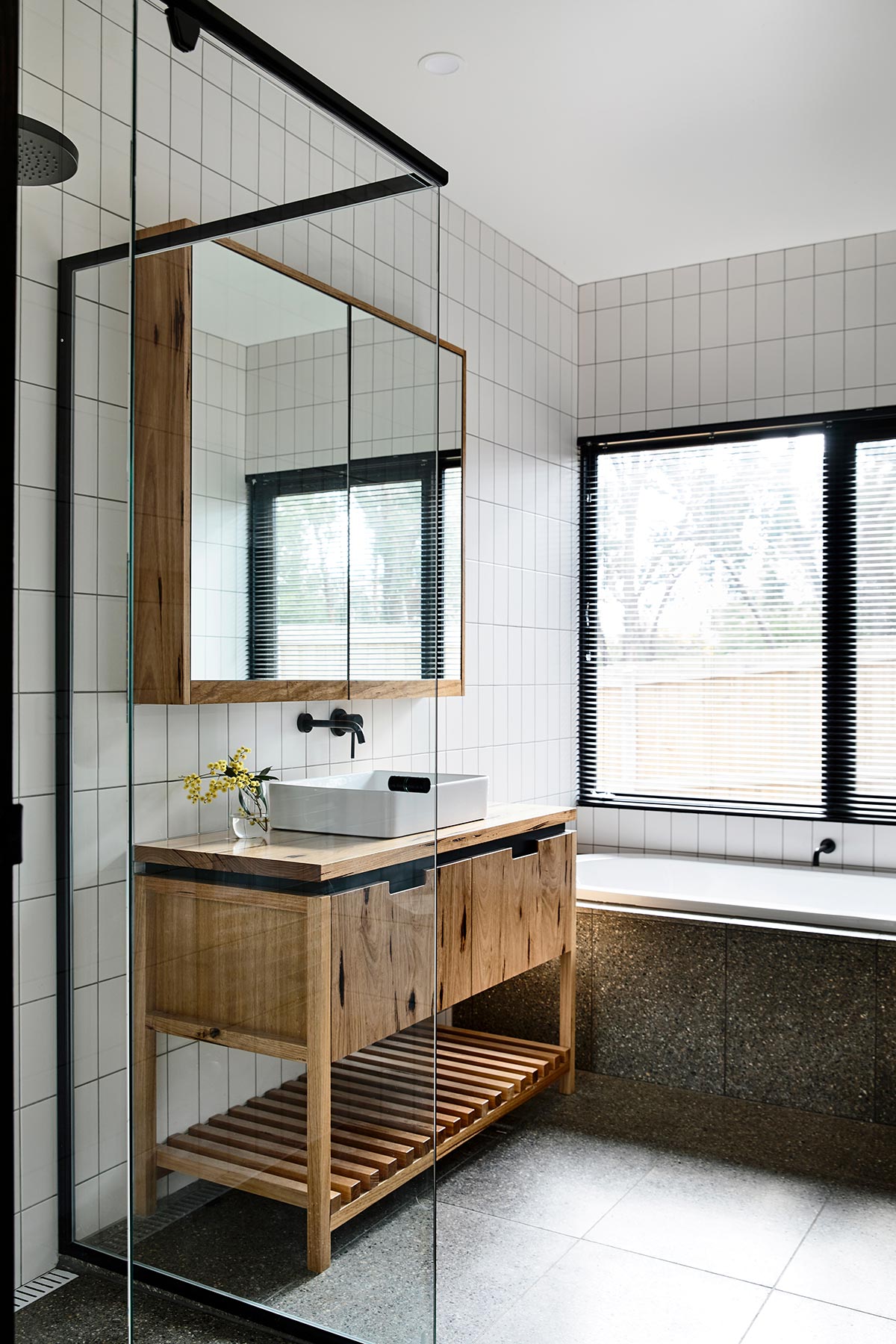 Ballarat East House was designed to provide comfort to its inhabitants year-round, with features that maximise cooling during the summer and keeping them warm in the winter. The structure emphasizes interoperability and the connection to the views of the surrounding landscape, which makes it a perfect home for this setting.
Project: Ballarat East House
Architect: Porter Architects
Location: Ballarat, Australia
Type: New Build
Photography: Derek Swalwell