With three decades worth of art collections installed and displayed, the Almora House can be considered an art gallery as well as a home. Located at the base of the Balmoral Rock escarpment, this house is designed by Architect Tonkin Zulaikha Greer. The house is strategically placed on the flat, sandy plane where there are trees and greenery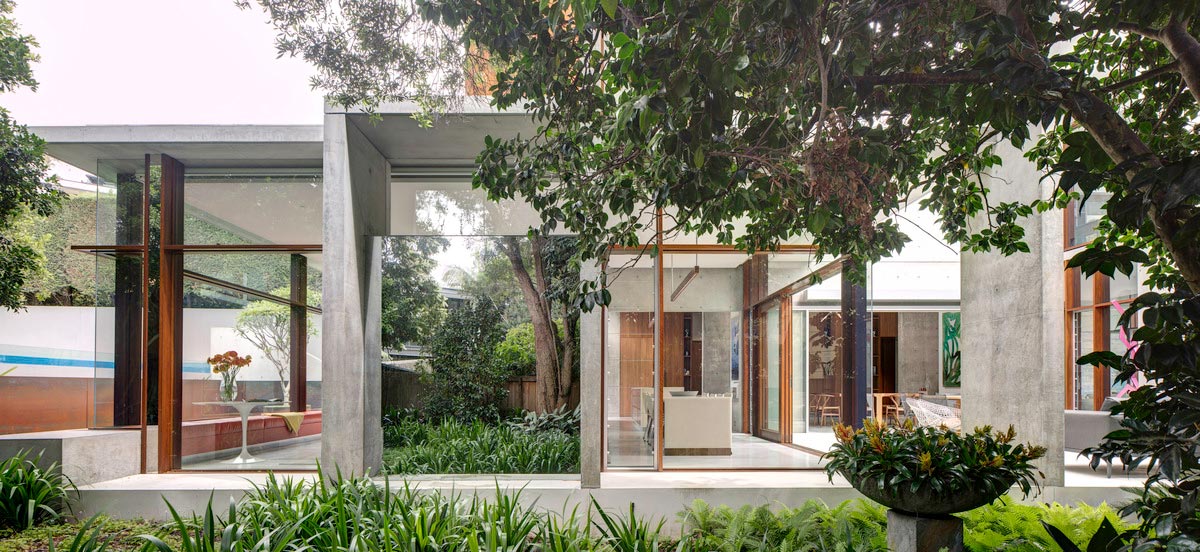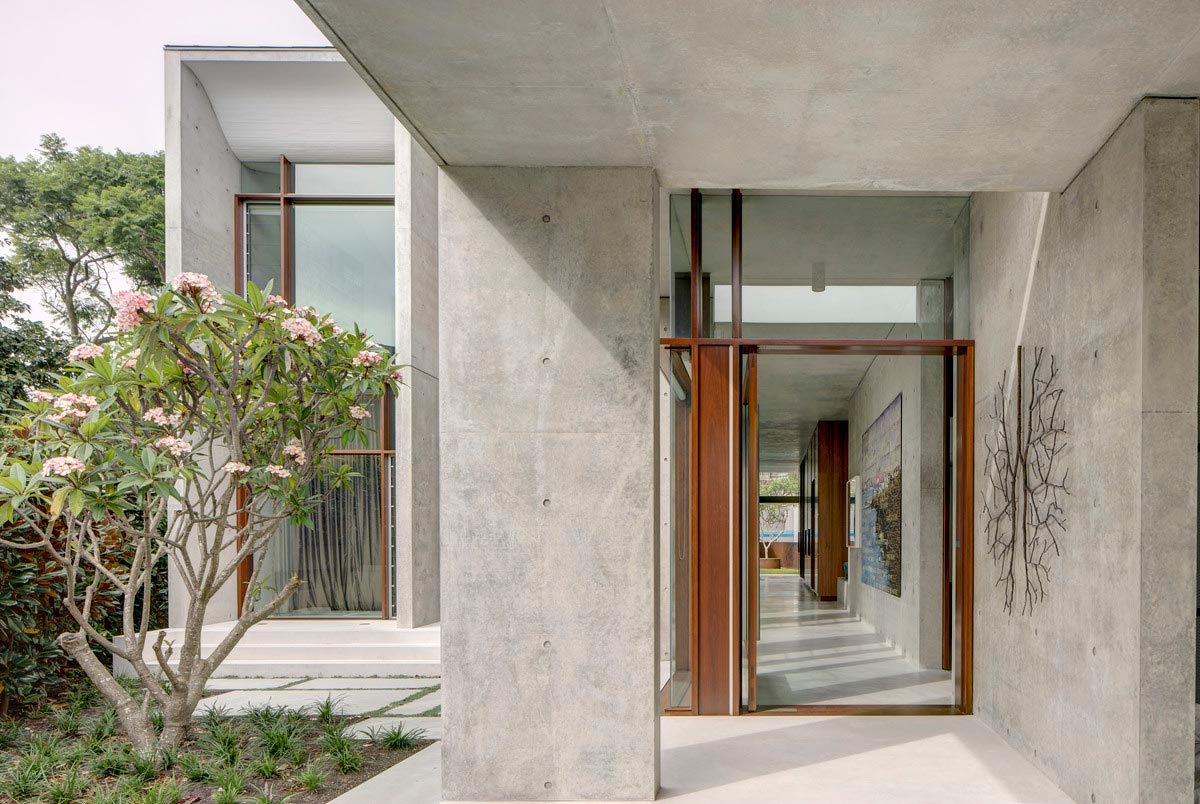 The clients have a deep interest in painting, installation and sculpture. They wanted their house to first and foremost be a piece of architecture, and would eventually be a place to exhibit and honour their art collection.
Aside from making it a gallery of sorts, the house was also built with sustainability and longevity in mind. Materials were chosen based on how long they would last and which construction systems would use the least amount of energy for cooling, heating, and other functions. Liberal slabs and turns of in-situ or poured-in concrete were used, accentuated by wood and glass infill panels.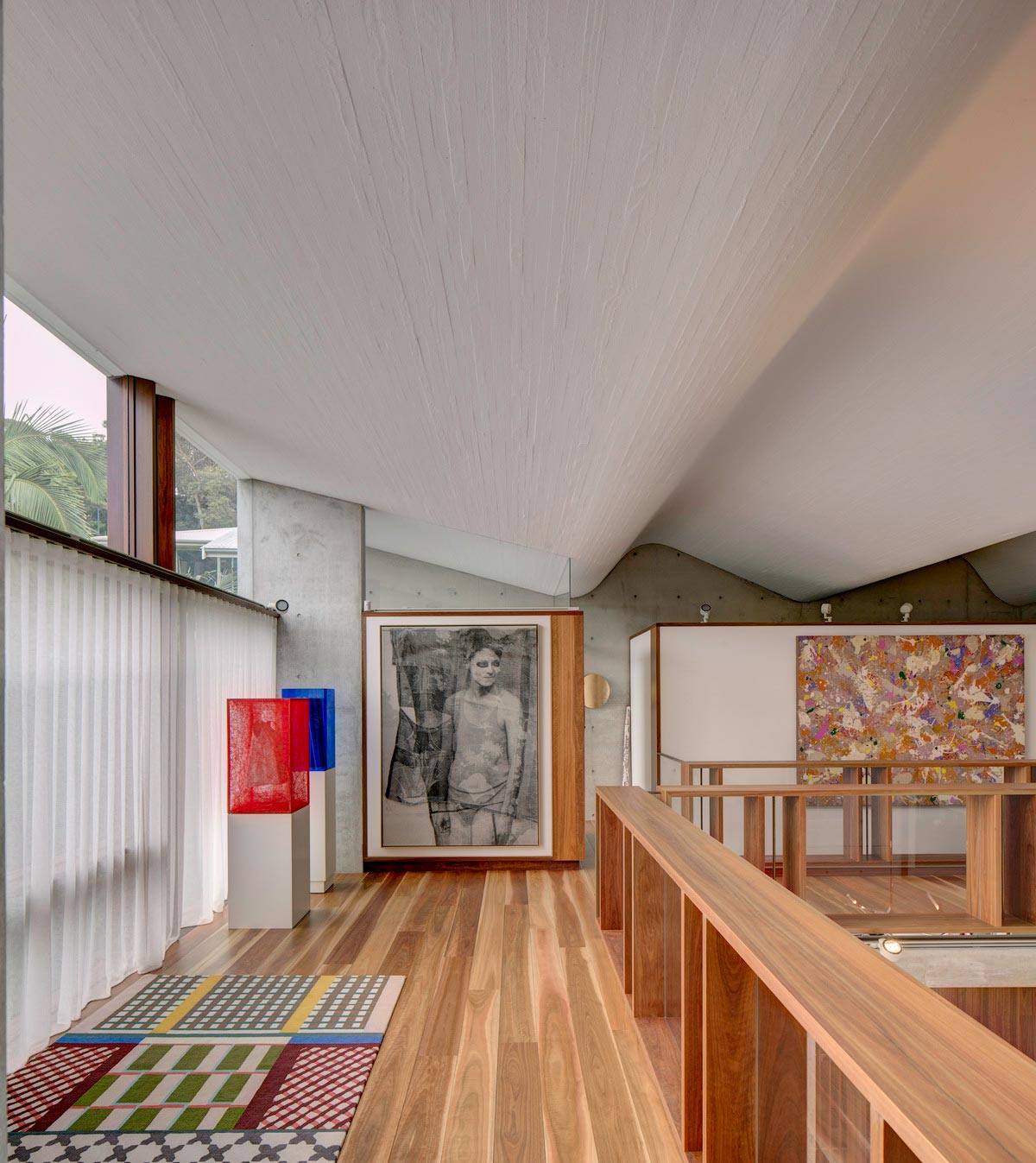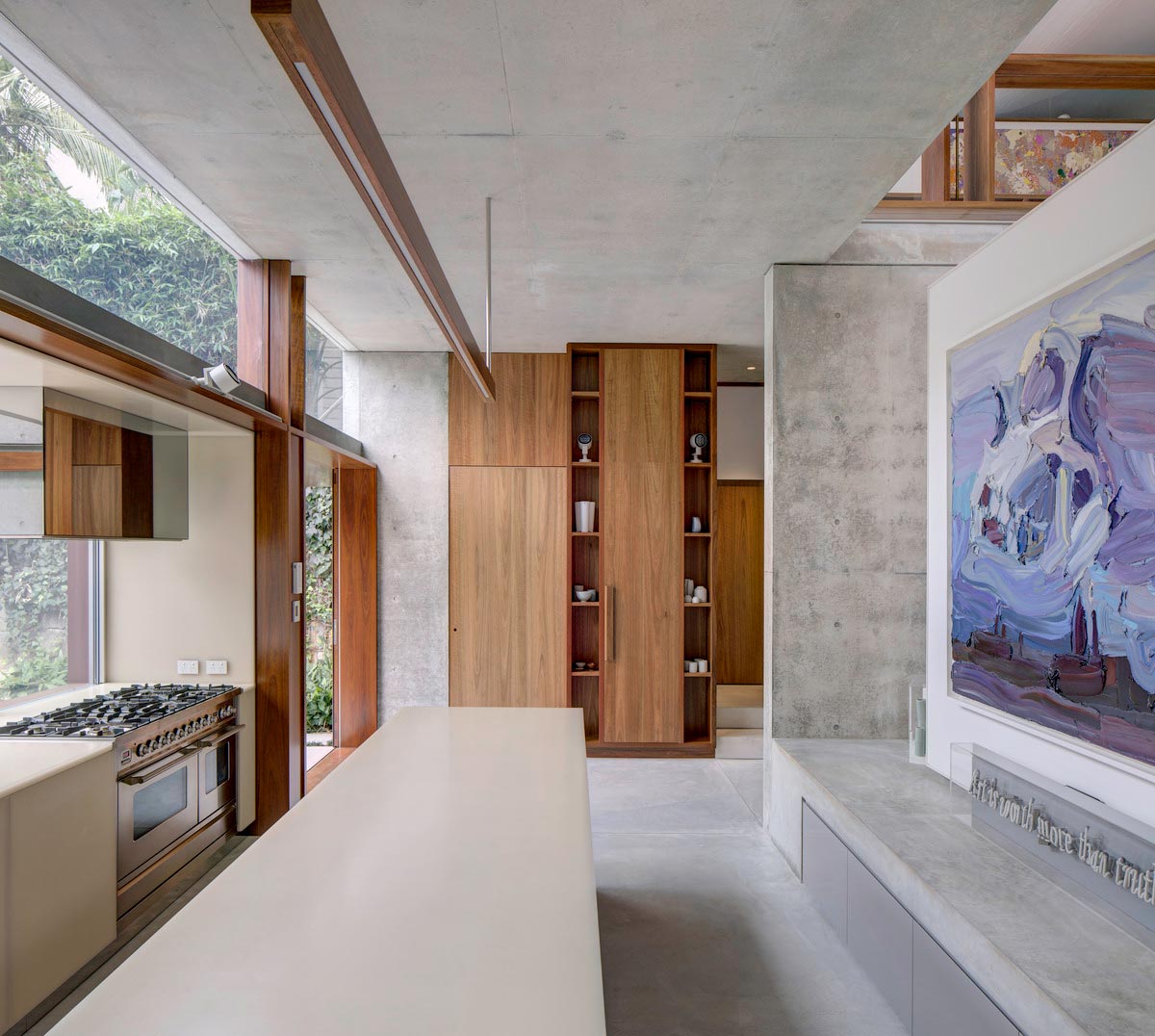 "Above the assemblage of vertically and horizontally interconnected spaces, an undulating concrete ceiling hovers – its convex and concave curves seeming to respond to the alternating spaces below. The undulations are also expressed in the sculptural roof exterior, its concrete mass supported at the apex of the undulation, giving the sense that the roof is draped over the house." – Tonkin Zulaikha Greer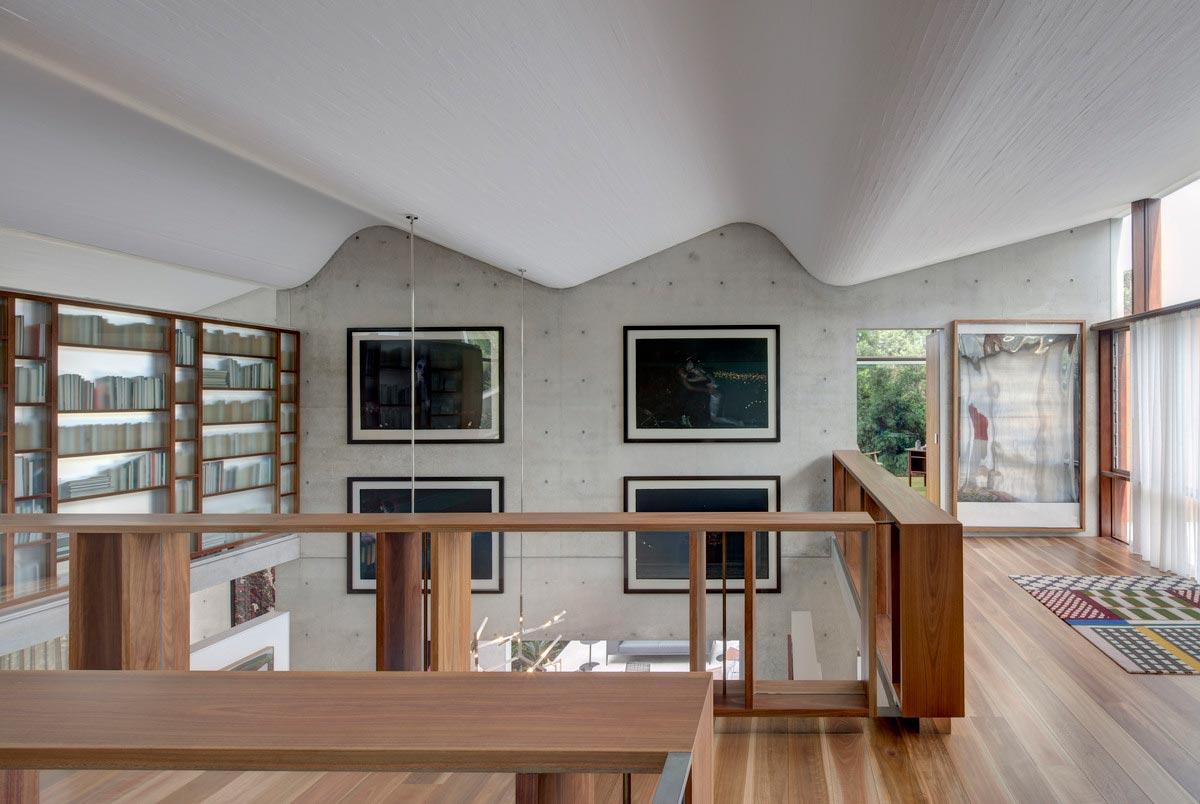 An interesting and quite artful part of the house is the ceiling. The concrete ceiling cascades like waves that complement the interchanging spaces beneath. These undulations or wave-like shapes are also seen in the sculptured roof outside, giving an impression that the roof is sprawled over the house.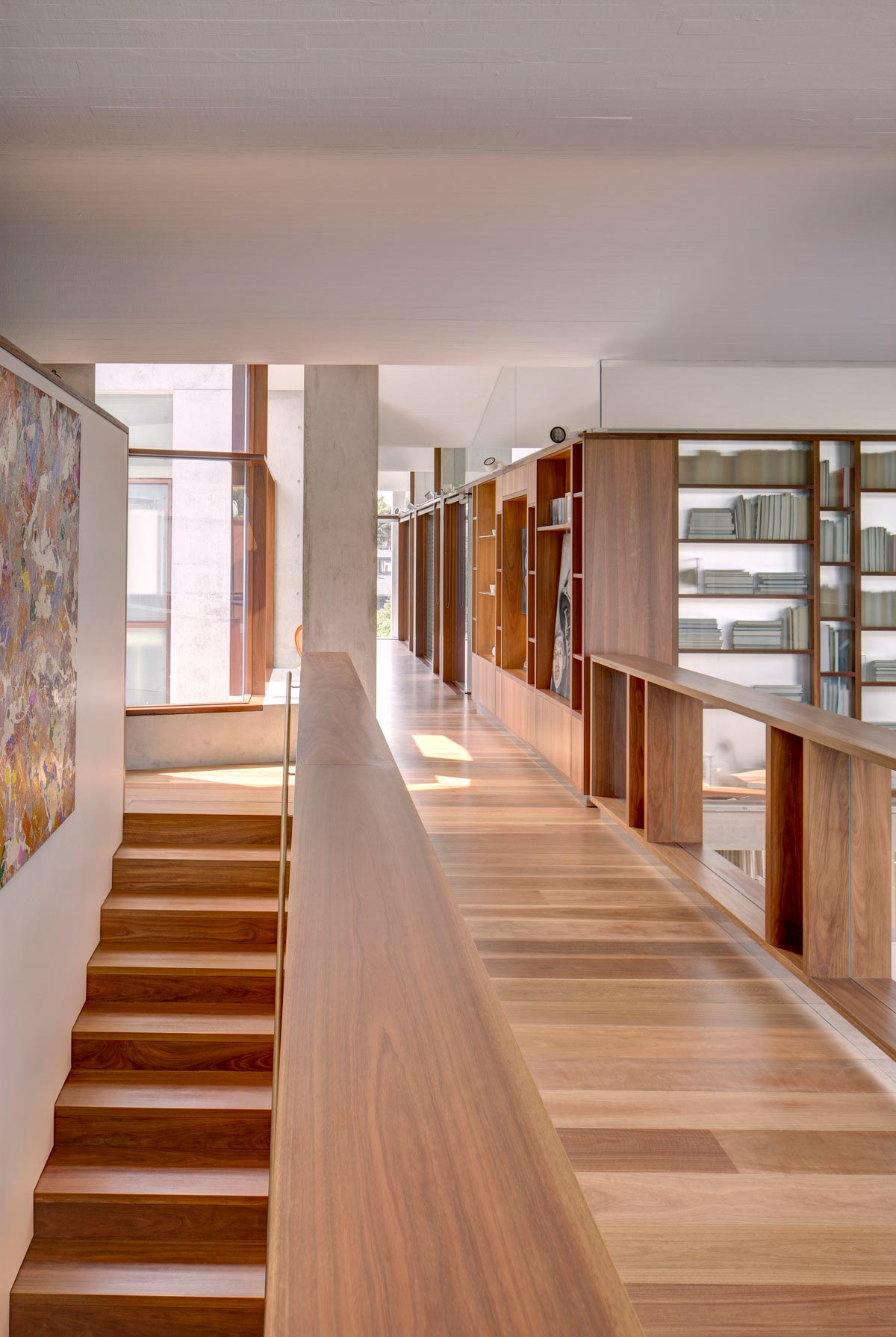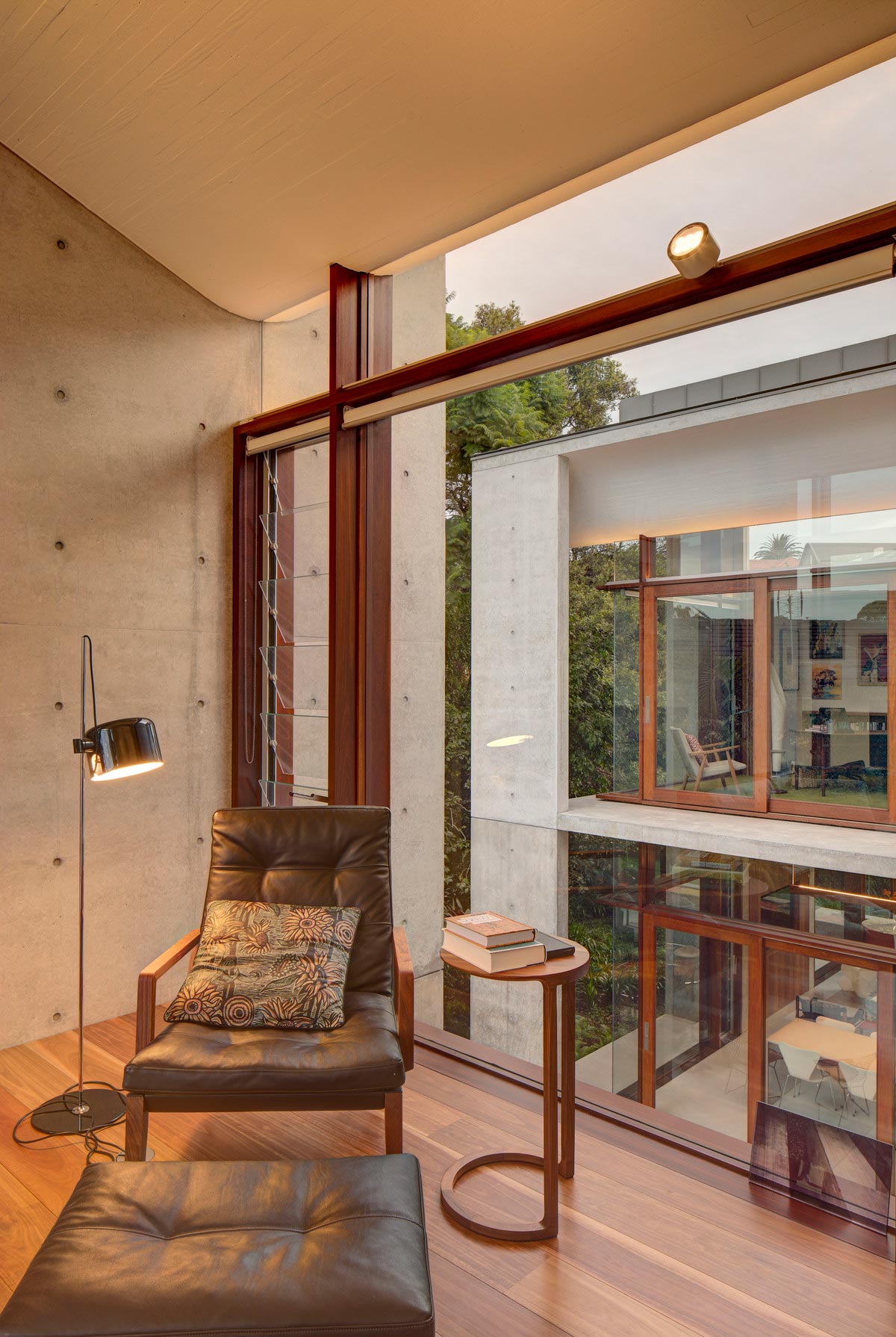 Whilst the ceiling showcases the flexibility of concrete, wood panels give texture and warmth to the space. The wood panels were placed in a perpendicular setting inside the house, providing functionality and a cosy atmosphere inside.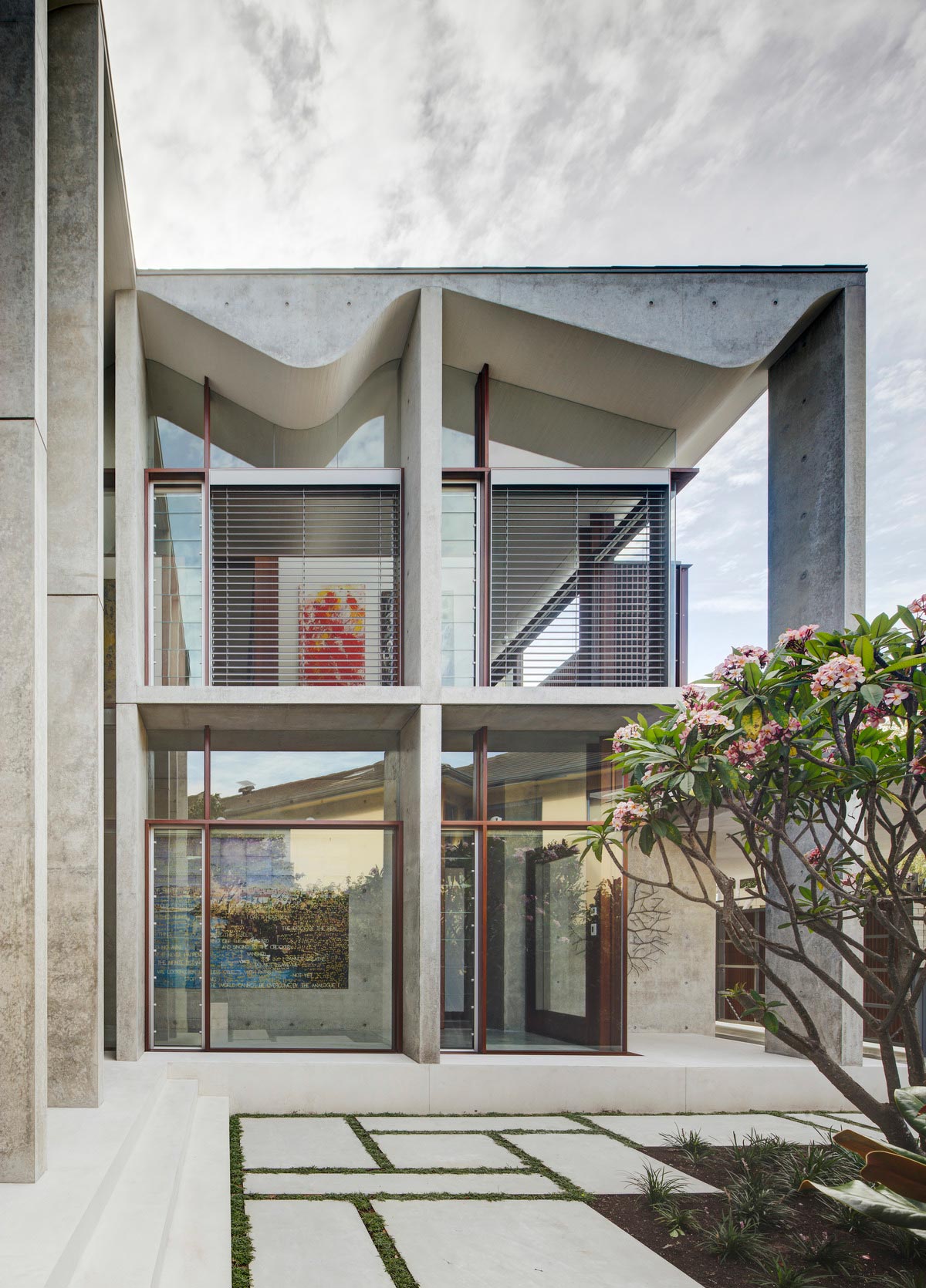 While the majority of the building is made of monolithic concrete, the shape was built to enable natural light to reach certain areas of the house and to provide a panoramic view throughout.
Concrete, wood, artistic structures and avant-garde ideas not only express the owner's artistic interests but also gives the house plenty of character.
Project: Almora House
Architect: Tonkin Zulaikha Greer
Structural Engineer: PMI Engineers
Landscape Architect: Michael Bates
Planner: Perica and Associates Urban Planning
Location: Sydney, Australia
Type: New Build
Photography: Brett Boardman