Drum roll please… the 2020 Victorian Architecture Awards winners have been announced, showcasing the best architecture in the state. Revivals of heritage projects featured heavily in the winners' list as well as those that offer excellent design outcomes to the public. Across 15 categories, 63 awards were given including named awards, architecture awards and commendations from 108 shortlisted entries. Take a peek at some of the winners…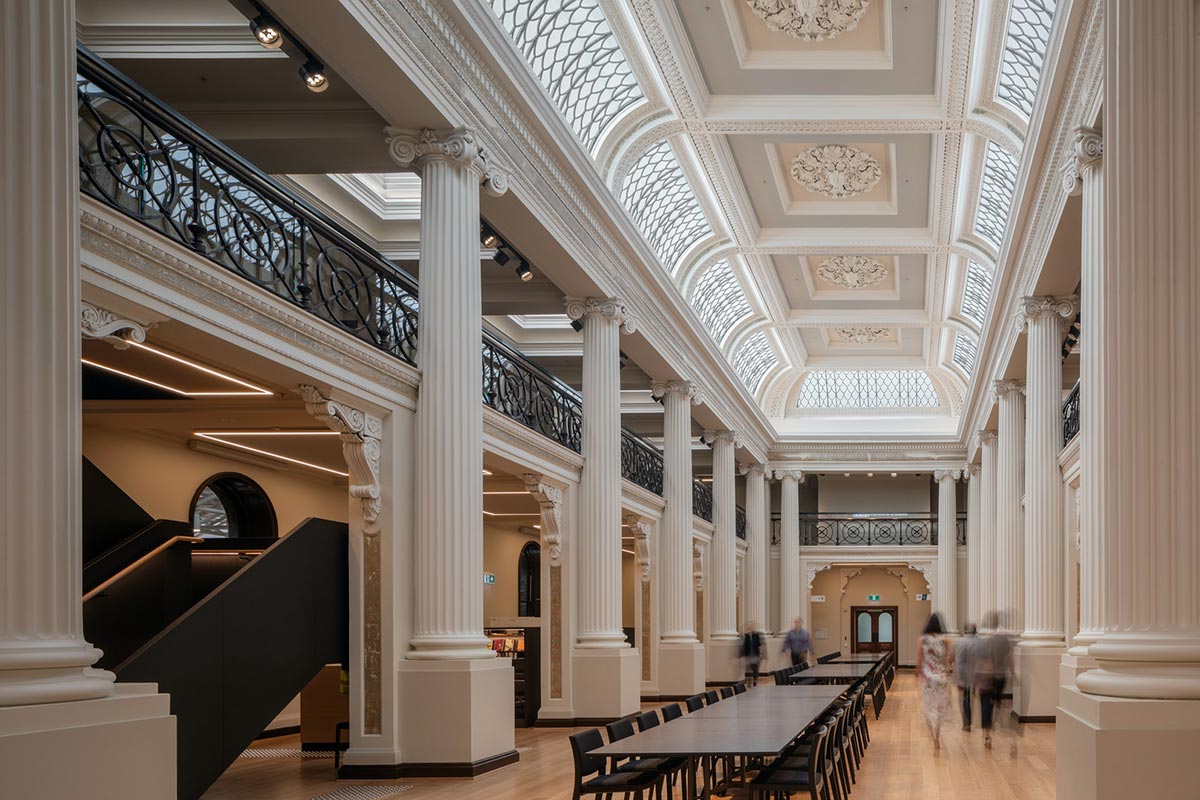 Melbourne Prize and Architecture Awards for Heritage – Conservation and Public Architecture
State Library of Victoria Redevelopment
Architect/s: Architectus + Schmidt Hammer Lassen
Photography: Trevor Mein
A notable project in this year's awards was the State Library of Victoria Redevelopment by Architectus + Schmidt Hammer Lassen, winning the Melbourne Prize and architecture awards for Heritage – Conservation and Public Architecture.
The redevelopment has opened up 40 per cent more public access space in a transformation of the much-loved institution that is a link between Melbourne's past and future.
Victorian Architecture Awards chair of juries, Ingrid Bakker, says that the project's redevelopment leads the way with its contribution to the public and the treatment of heritage buildings.
"Projects such as the State Library offer a major benefit to Melburnians and the way it has been brought back to life is a real gift to the city," she says.
"The project has been highly collaborative and like all good architectural outcomes, there has been a significant focus on the diverse community users and the context of the building being in the heart of Melbourne.
"This landmark is something that can be enjoyed for generations to come and is an exemplar of the enhancement of existing buildings. It demonstrates the important consideration that needs to be championed by clients, architects, consultants and contractors in understanding the project's inherent value and impact of that building will have over time."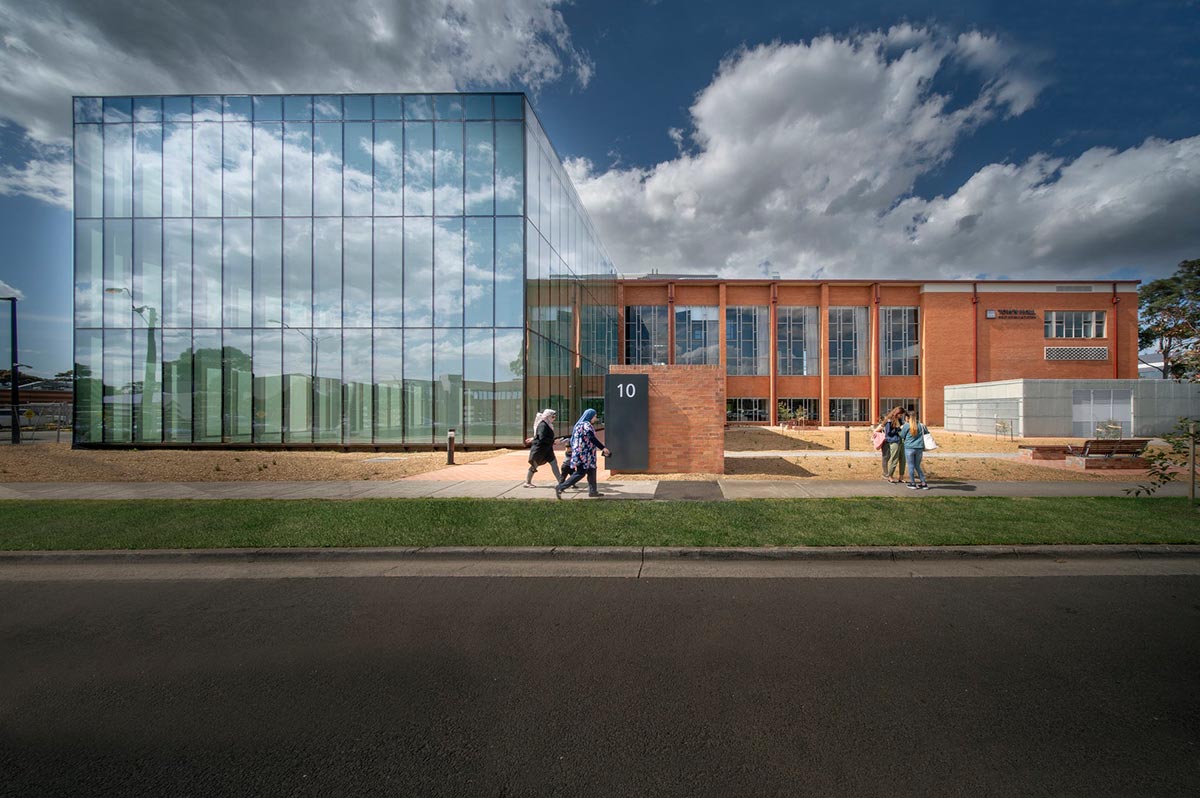 Victorian Architecture Medal, Award for Heritage Architecture, Commendation for Public Architecture
Broadmeadows Town Hall
Architect/s: Kerstin Thompson Architects
Photography: John Gollings
Also featuring prominently in the awards was the Broadmeadows Town Hall by Kerstin Thompson Architects, receiving the Victorian Architecture Medal, a named Award for Heritage Architecture and a commendation for Public Architecture.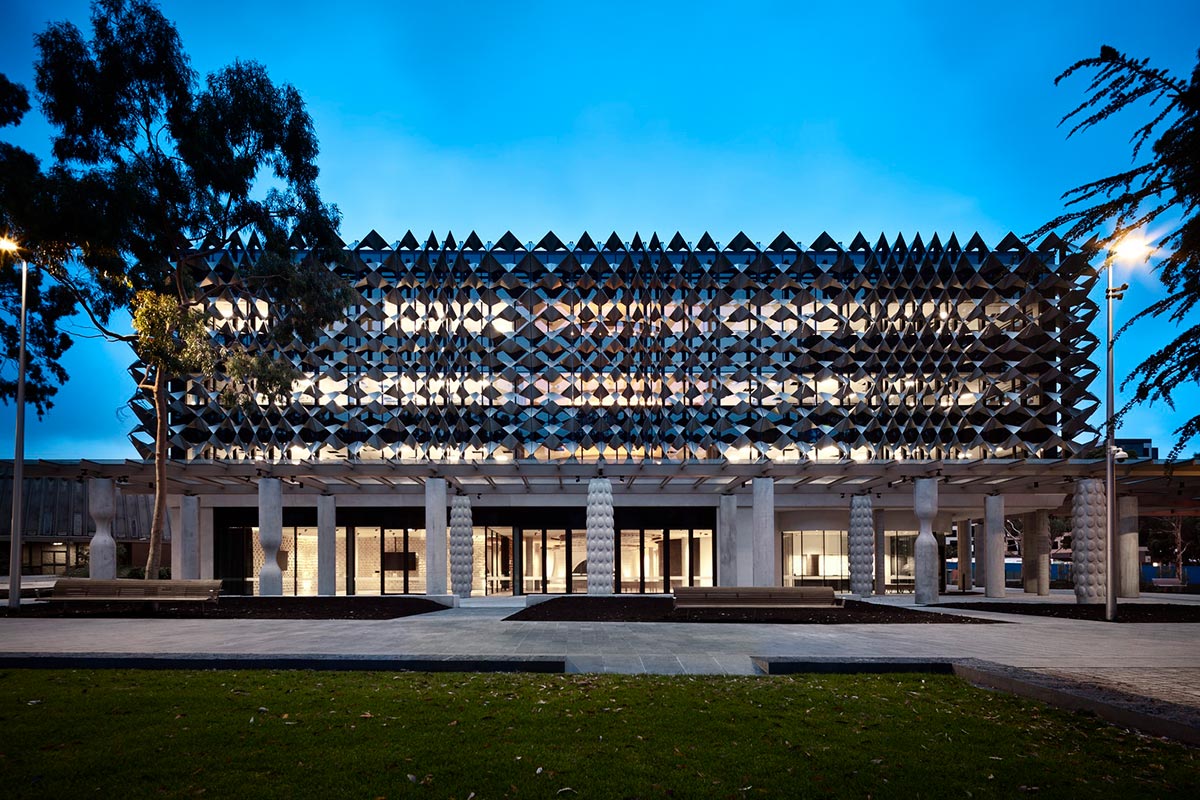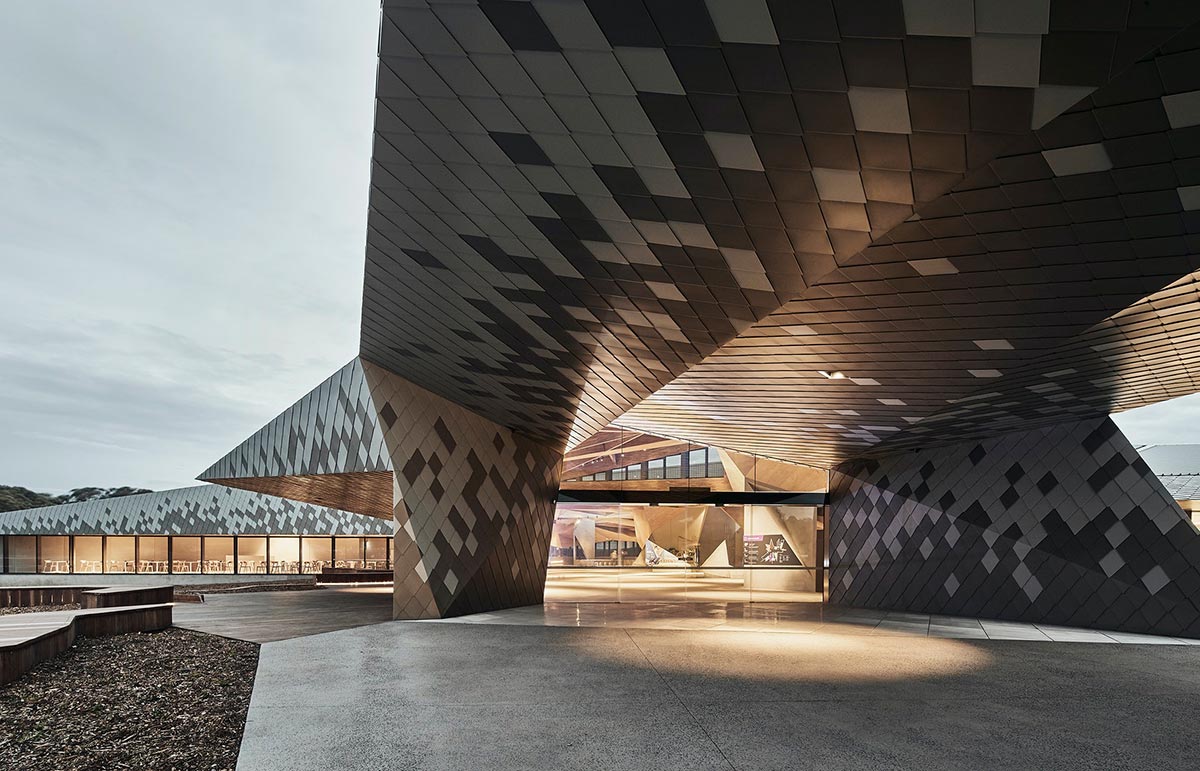 This year, Monash University has proven to be outstanding in the educational architecture realm with Monash University Chancellery by ARM Architecture and Gillies Hall by Jackson Clements Burrows Architects both gaining recognition across three categories. Other noteworthy public projects in the winners' list are the Penguin Parade Visitor Centre by TERROIR and RMIT Capitol Theatre by Six Degrees Architects.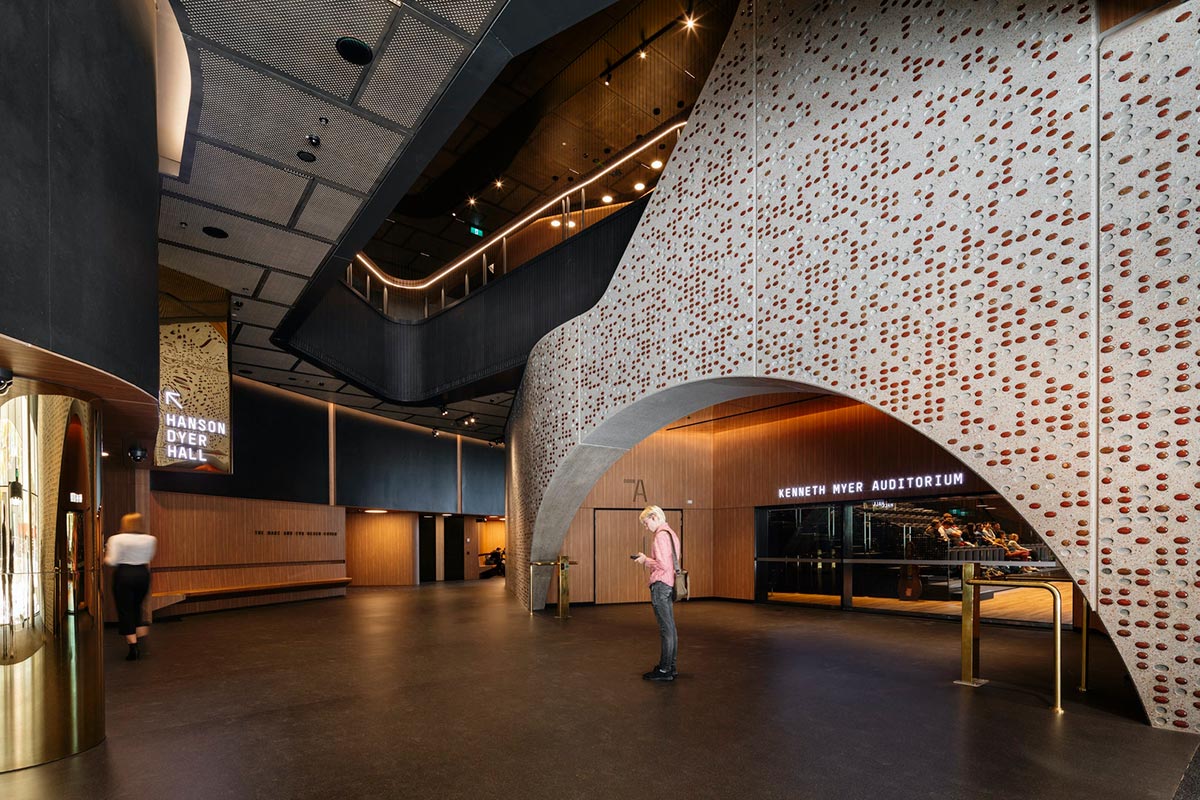 Marion Mahony Award for Interior Architecture
Ian Potter Southbank Centre University of Melbourne
Architect/s: John Wardle Architects
Photography: Trevor Mein
Bakker continues, "The Ian Potter Southbank Centre is an excellent example of public architecture that strives for longevity and legacy. The project has actively sort to give back to the public realm.
"Outstanding design, as showcased by the projects recognised in these awards, is about much more than simple aesthetics. It is about creating resilient, sustainable and adaptive places, sensitive to their context that will be fit for purpose and serve our communities not just today, but for decades to come.
"We understand the importance of stimulating the economy with construction projects; with a national poll of Institute members revealing almost two thirds of respondents have had projects stalled due to COVID-19.
"However, much-needed stimulus and support must be delivered in a way that makes quality paramount so the enduring value of a project and its contribution to the public good can be fully realised.
"Rushed and ill-conceived projects with a short life span have disastrous ramifications when it comes to sustainability outcomes and preserving the identity of a public space."
The Enduring Architecture Award, which recognises a significant project of at least 25 years old has gone to the MCG's Great Southern Stand by Daryl Jackson in association with Tompkins Shaw and Evans for the experience it continues to offer sports spectators.
Projects that received an architecture award or a named award will now progress to compete in the National Architecture Awards program. The shortlist will be announced by the Australian Institute of Architects in the coming months.