Located on a short and linear urban plot in Austin, United States, Skybox designed by Dick Clark + Associates is a new speculative home that aims to change the landscape and perspective of the current spec market in the area. A vast majority of these seemed forced to the market without actually being thought about. The team came from the custom residential world, so this build came to them as a challenge. Let's see how this one came about…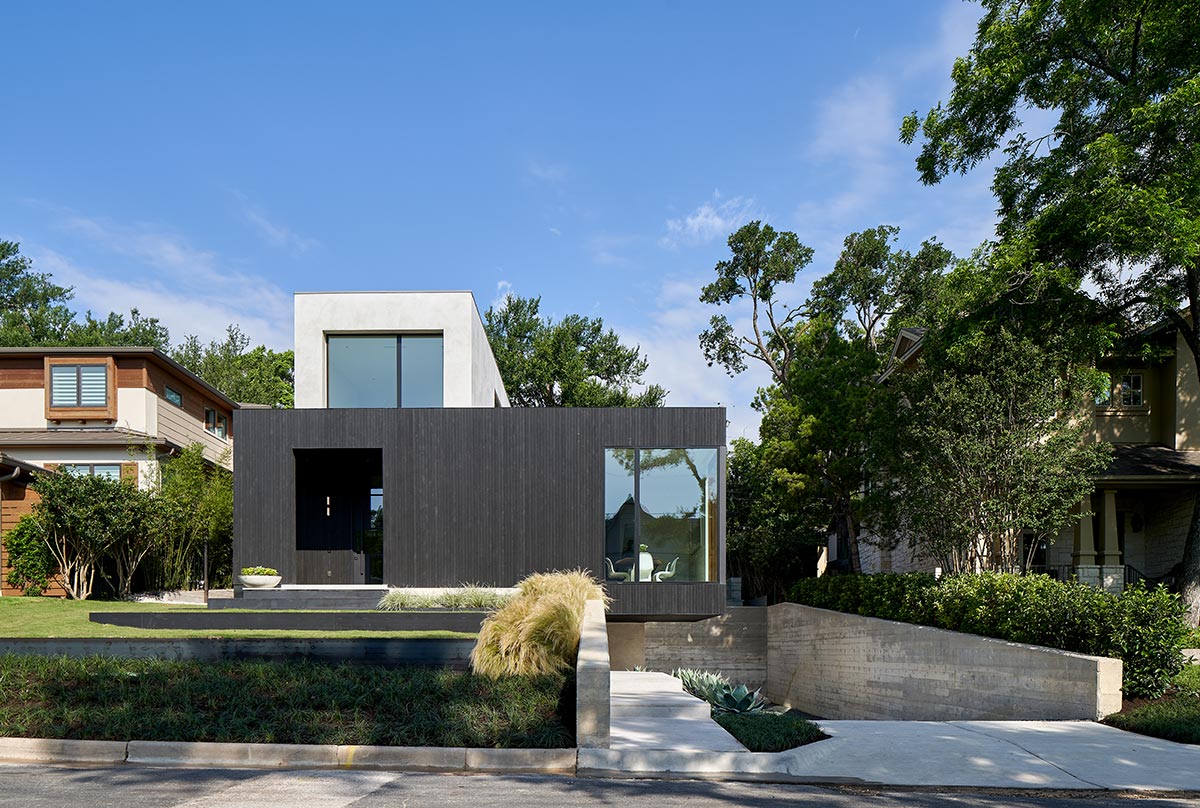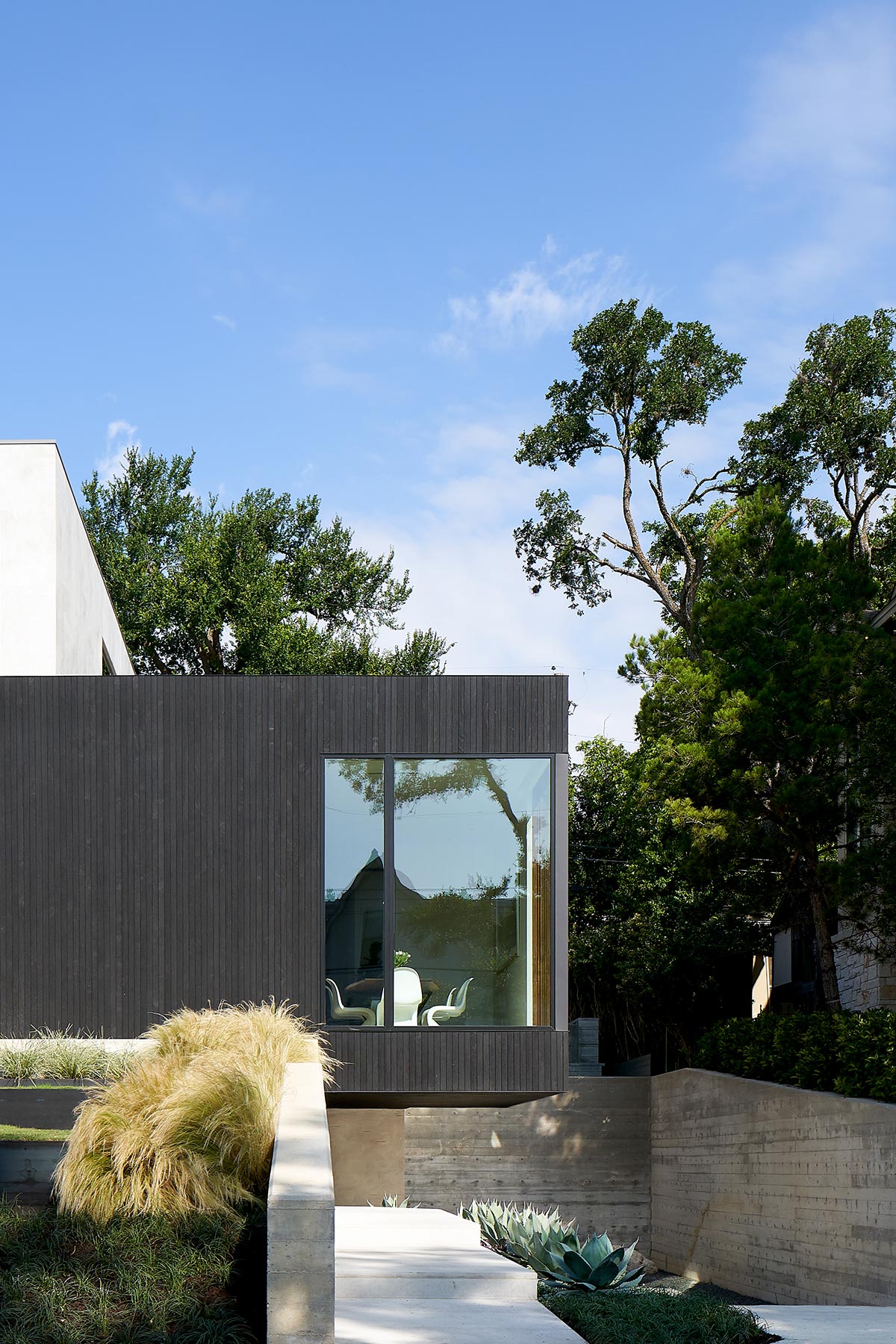 "On this short and linear urban plot, these two basic rectangular forms flit across and down the length of the lot, exploiting the opportunities of using the entire site to engage indoor-outdoor living spaces on every level. Utilizing the intense slope, we've cut down into the land to bury the garage/basement – pushing it under the main floor and elevating the dining/living area to float over the driveway – allowing us to utilize the full front elevation for architecture and not garage." – Dick Clark + Associates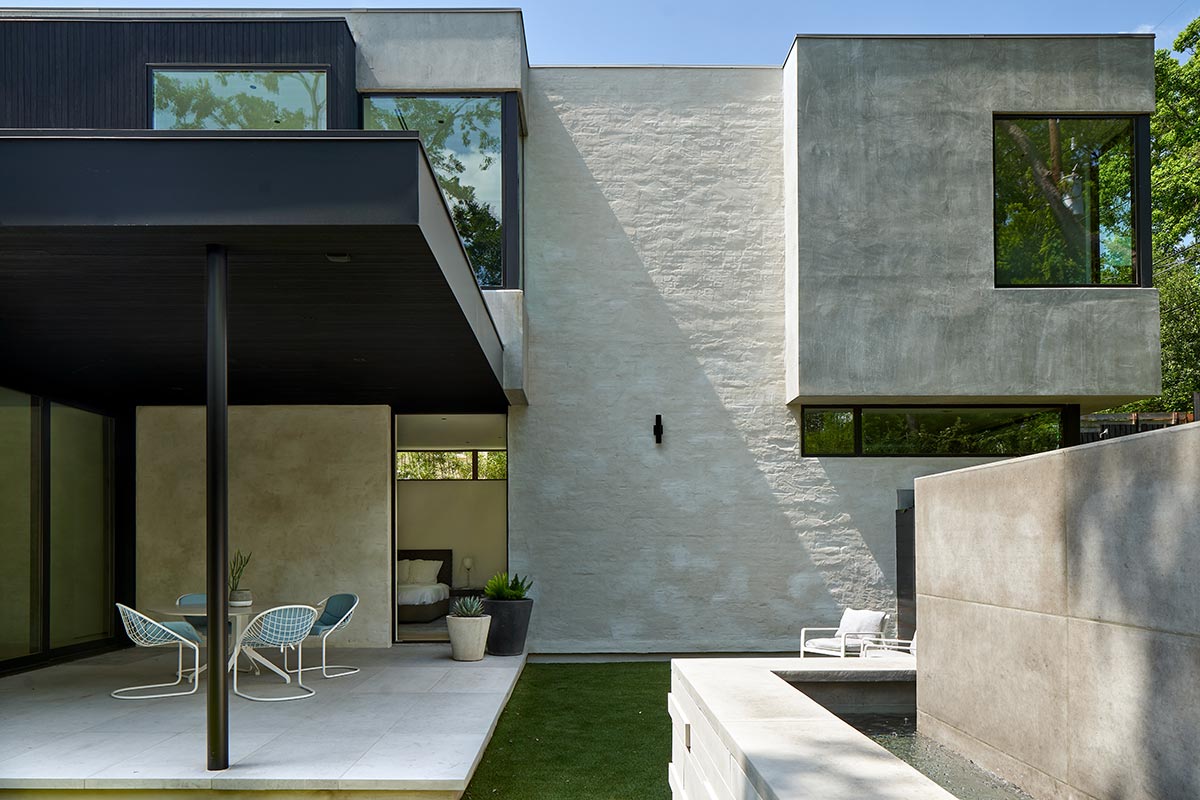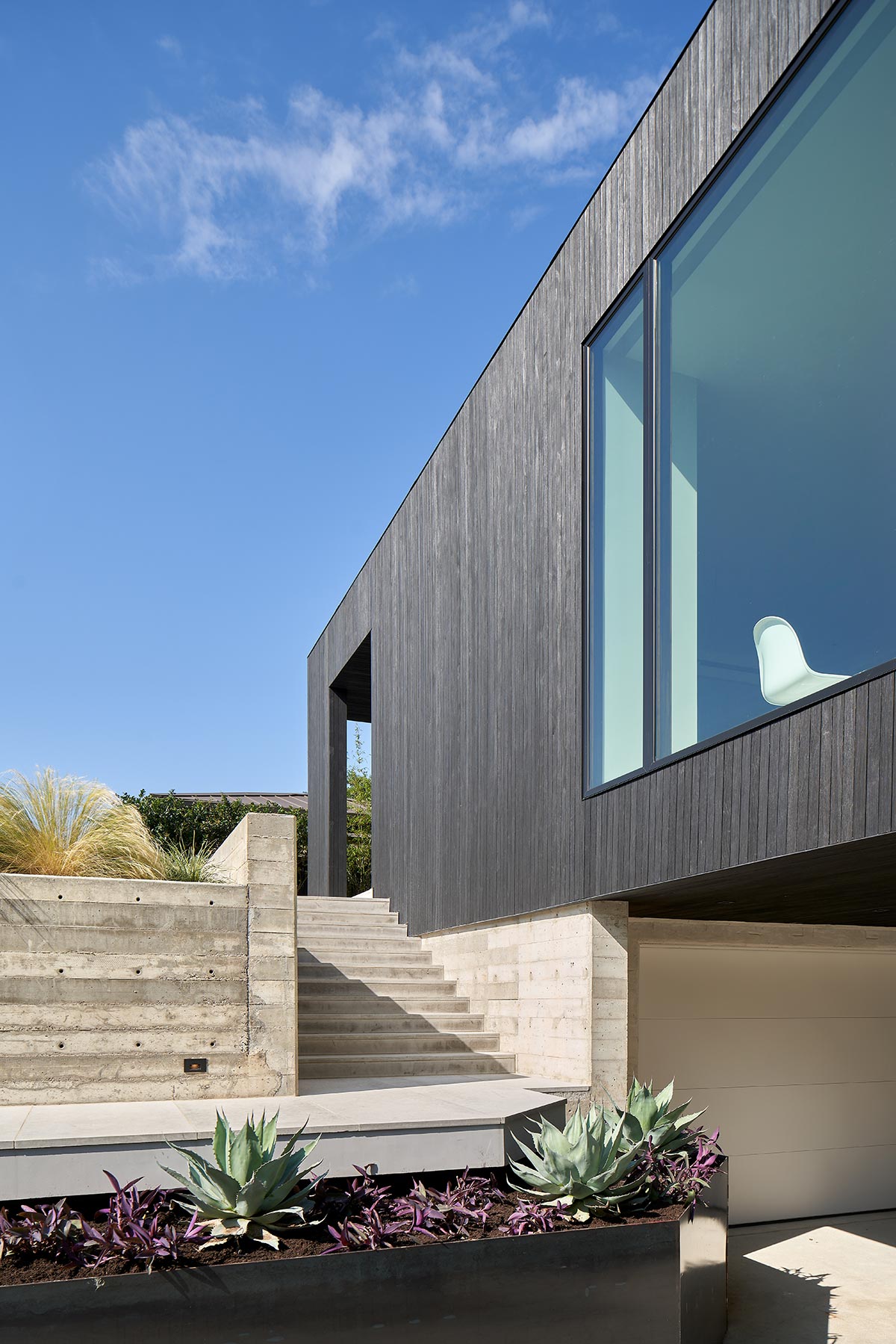 To make this project something above and beyond the usual, the team took aspects that are usually found and loved in a true custom residential and turned it into something that's more universal so that everyone and anyone can attach their own personal style to it.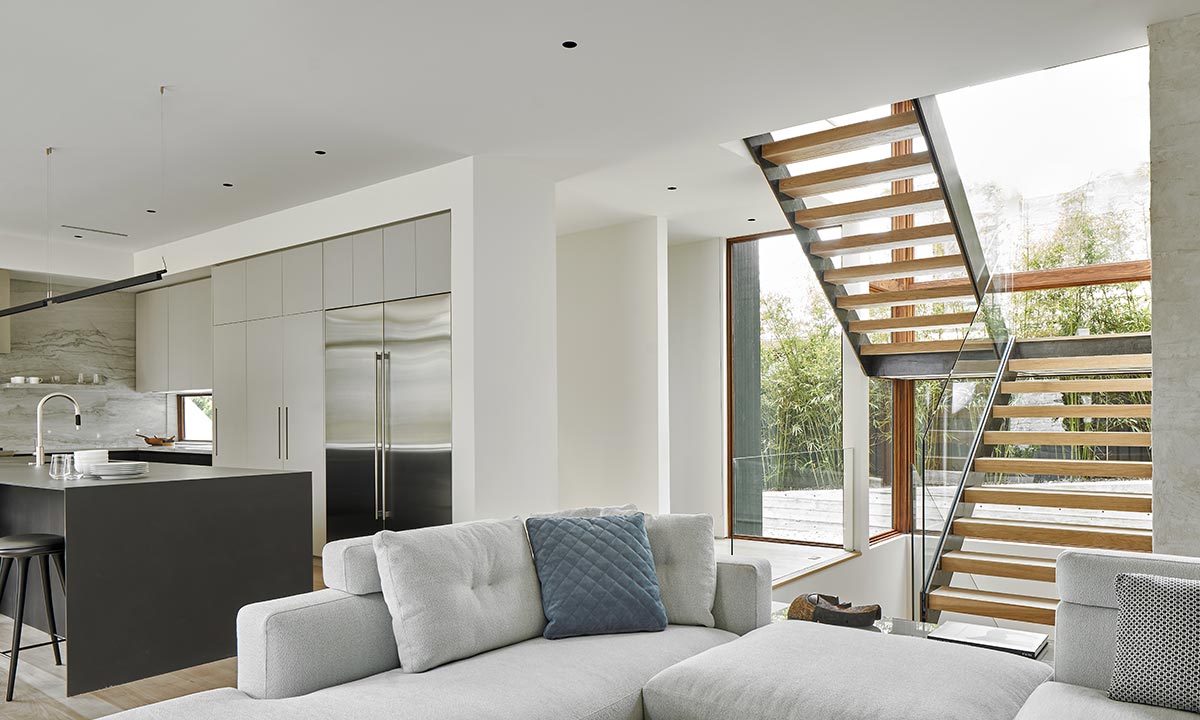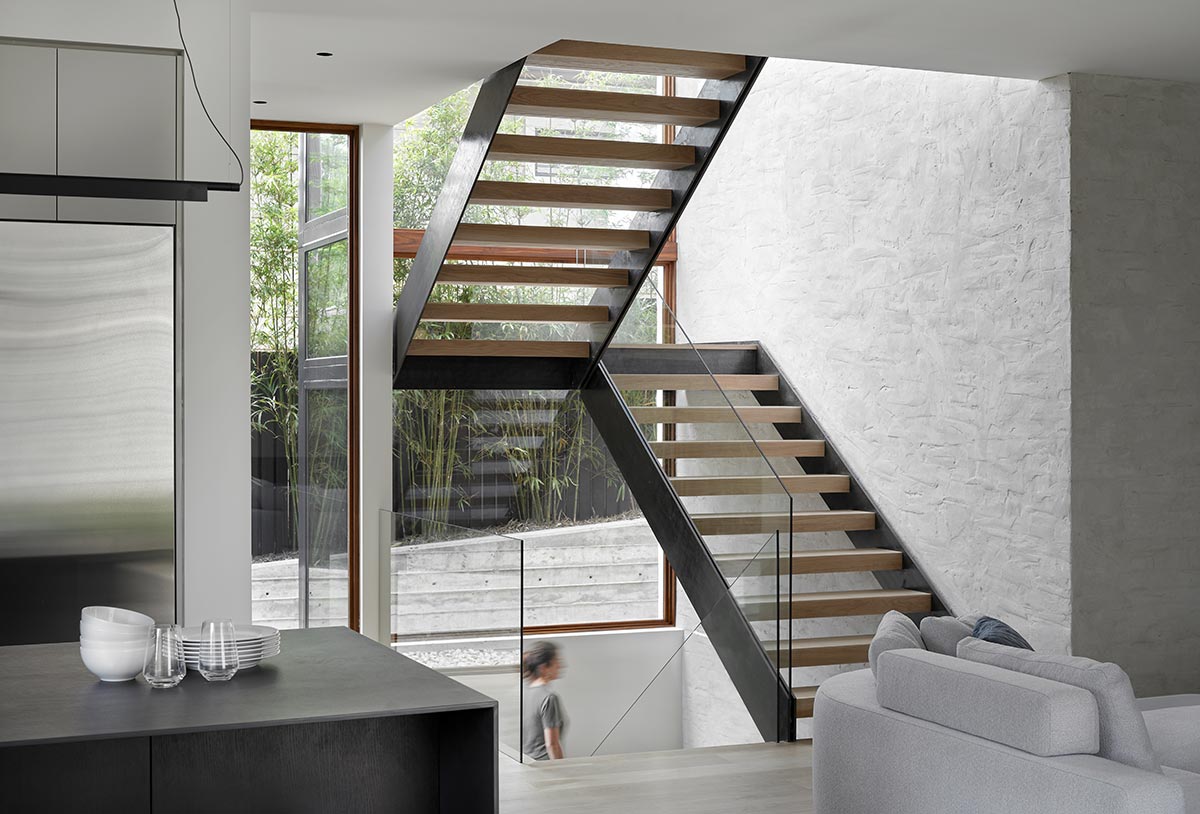 "We are not usually in the business of designing speculative homes, so we approached the design as if we (architect and developer) were going to live there. With this in mind, the home became extensions of ourselves and how we would want to live – in this neighbourhood, in this city – and meshed that with our years of designing custom homes to help bridge that gap of the "what you get" in a spec to "what you want" in your home." – Dick Clark + Associates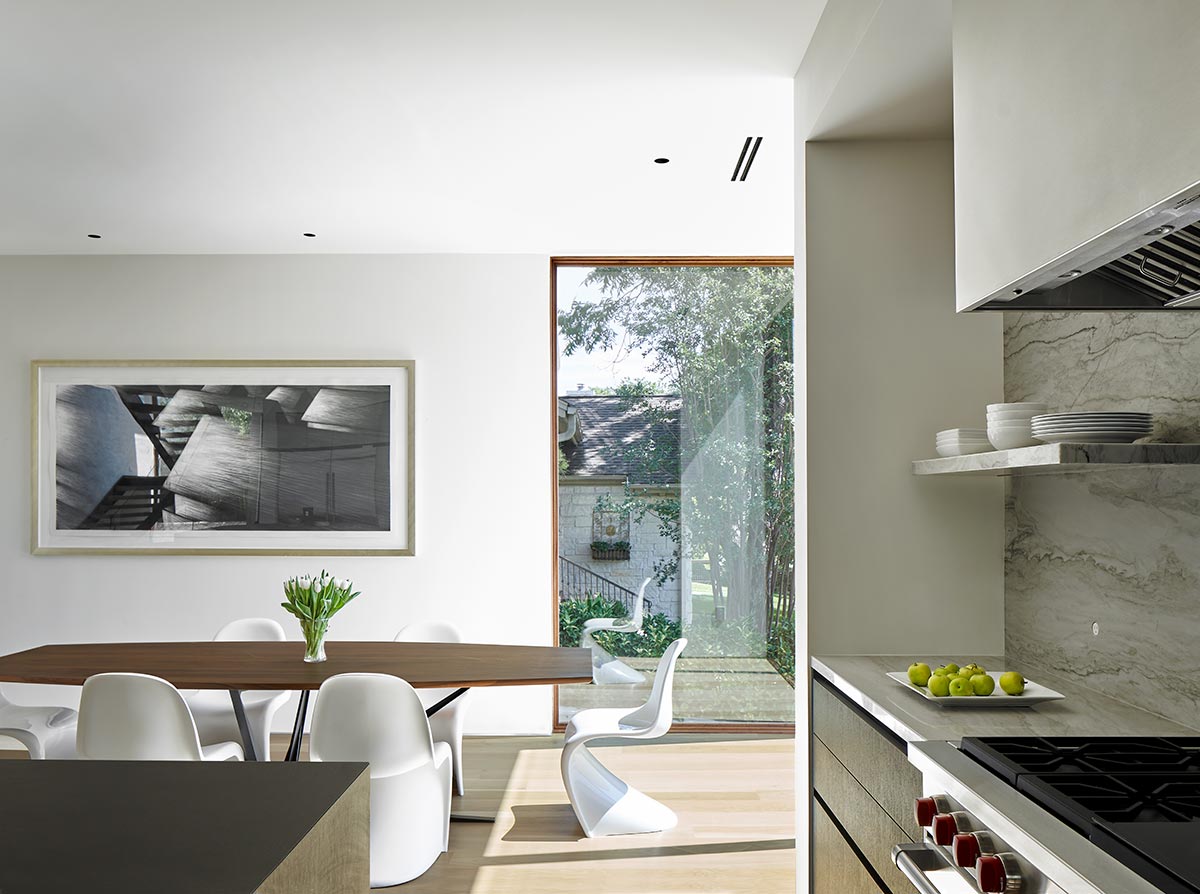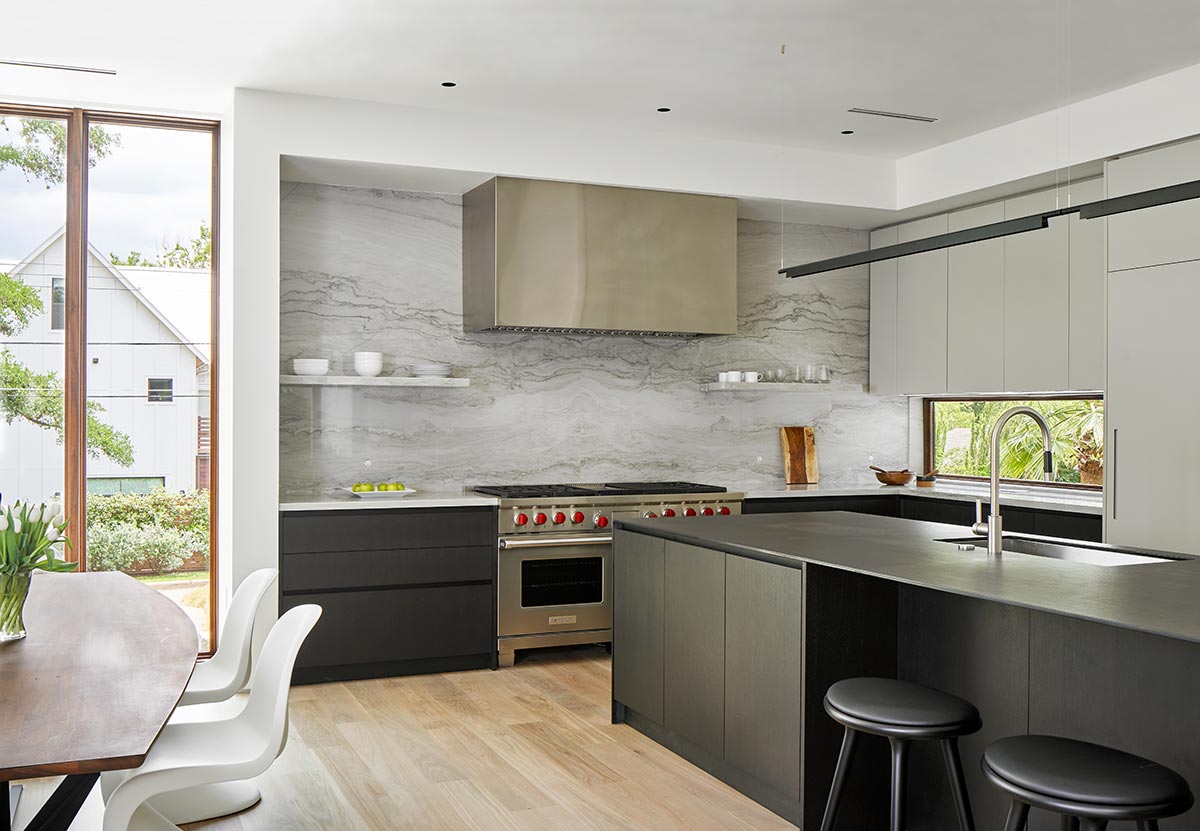 A combination of lightly-painted walls, timber floors, and contemporary furnishings transformed the house into an extraordinary spec home. Maximising the natural lighting that flows into the interiors are pertinent to the design, so door and window locations have been strategically placed and given top priority. This also allows for framing perspective outward and elevating privacy from the neighbouring homes.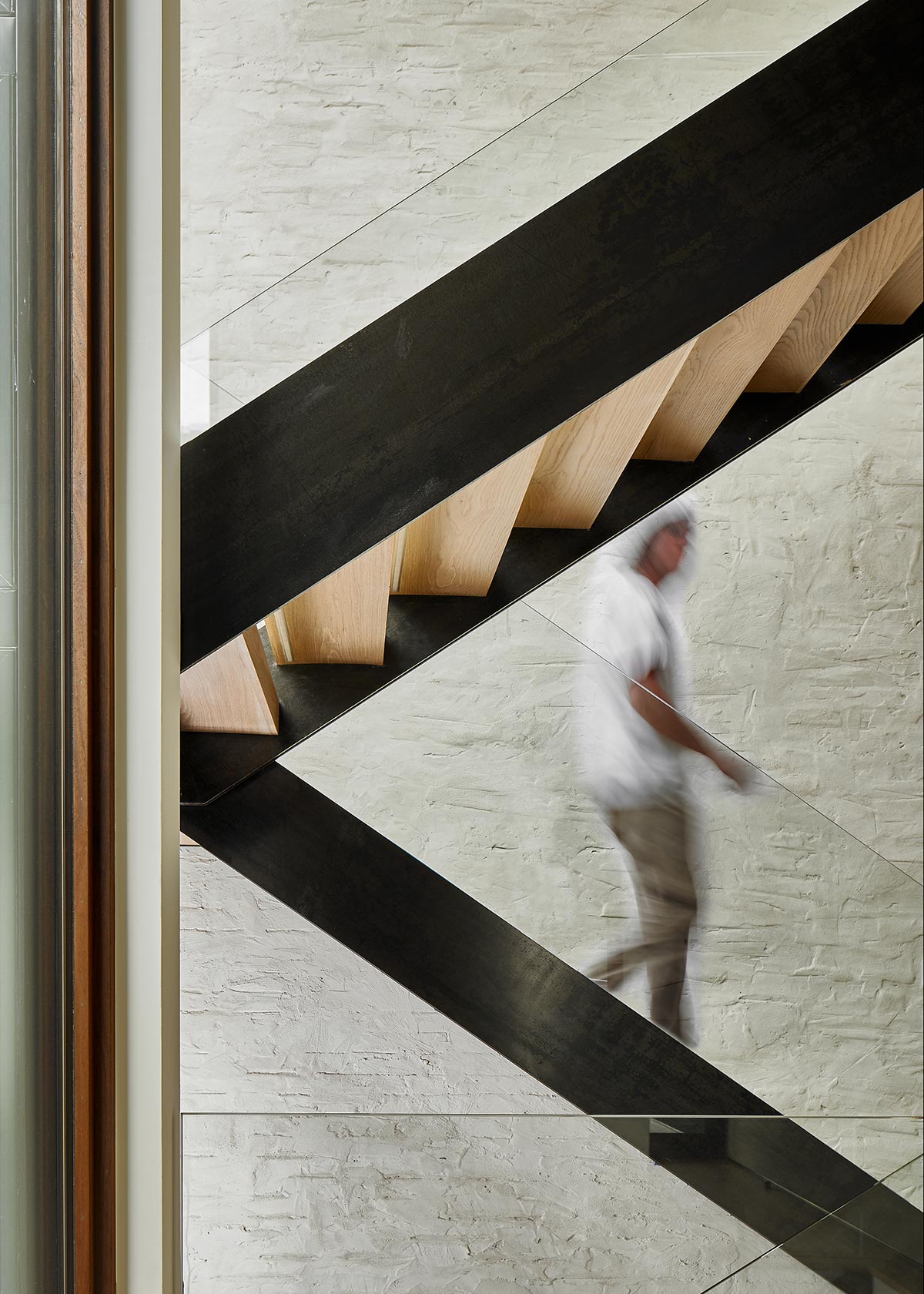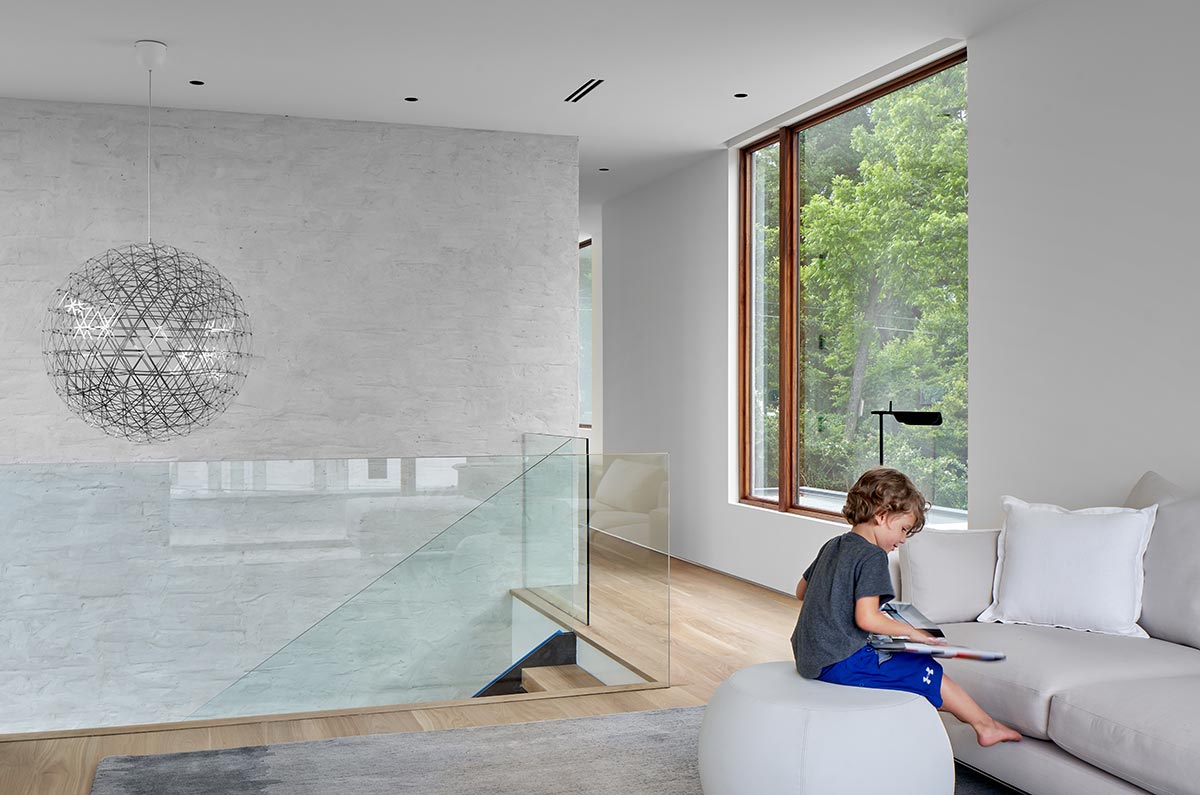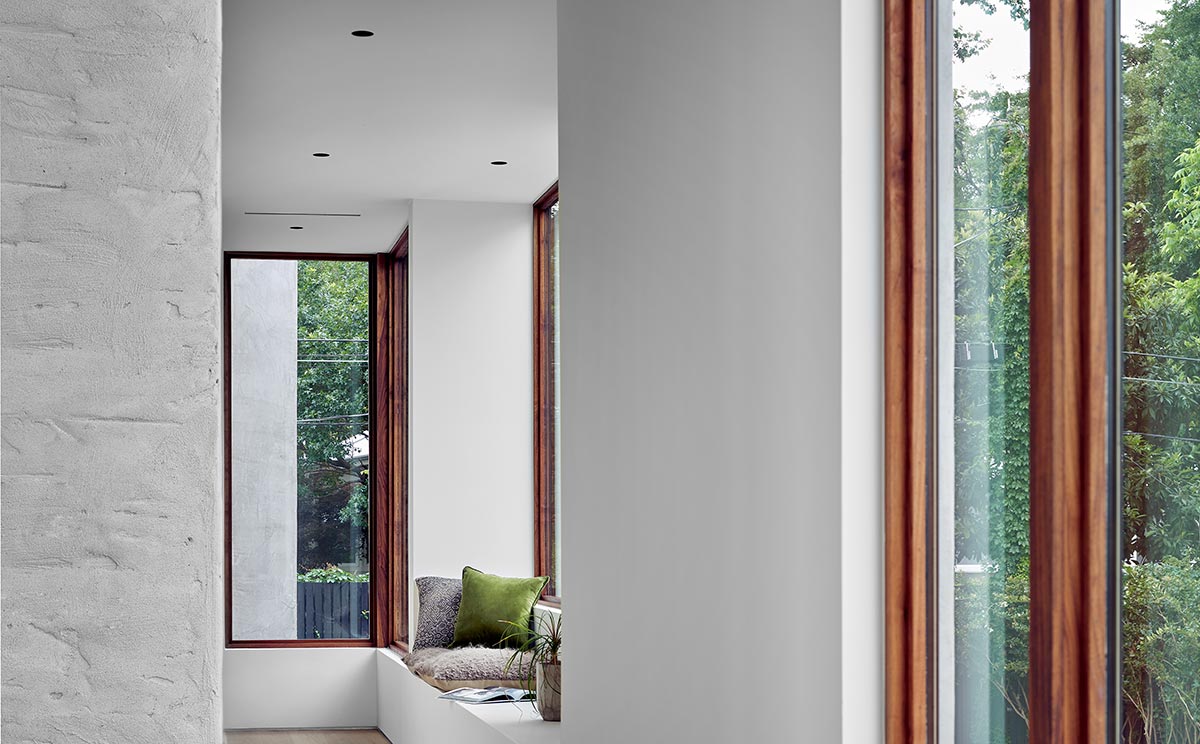 "Using two simple and elegant forms, we've added a sense of discovery from the moment you step on the property – from the entry sequence that involves you in a visual, tactile experience; to the floor plan that opens up to engage the landscape; through to the warm and inviting interiors that surprise you again and again around each corner." – Dick Clark + Associates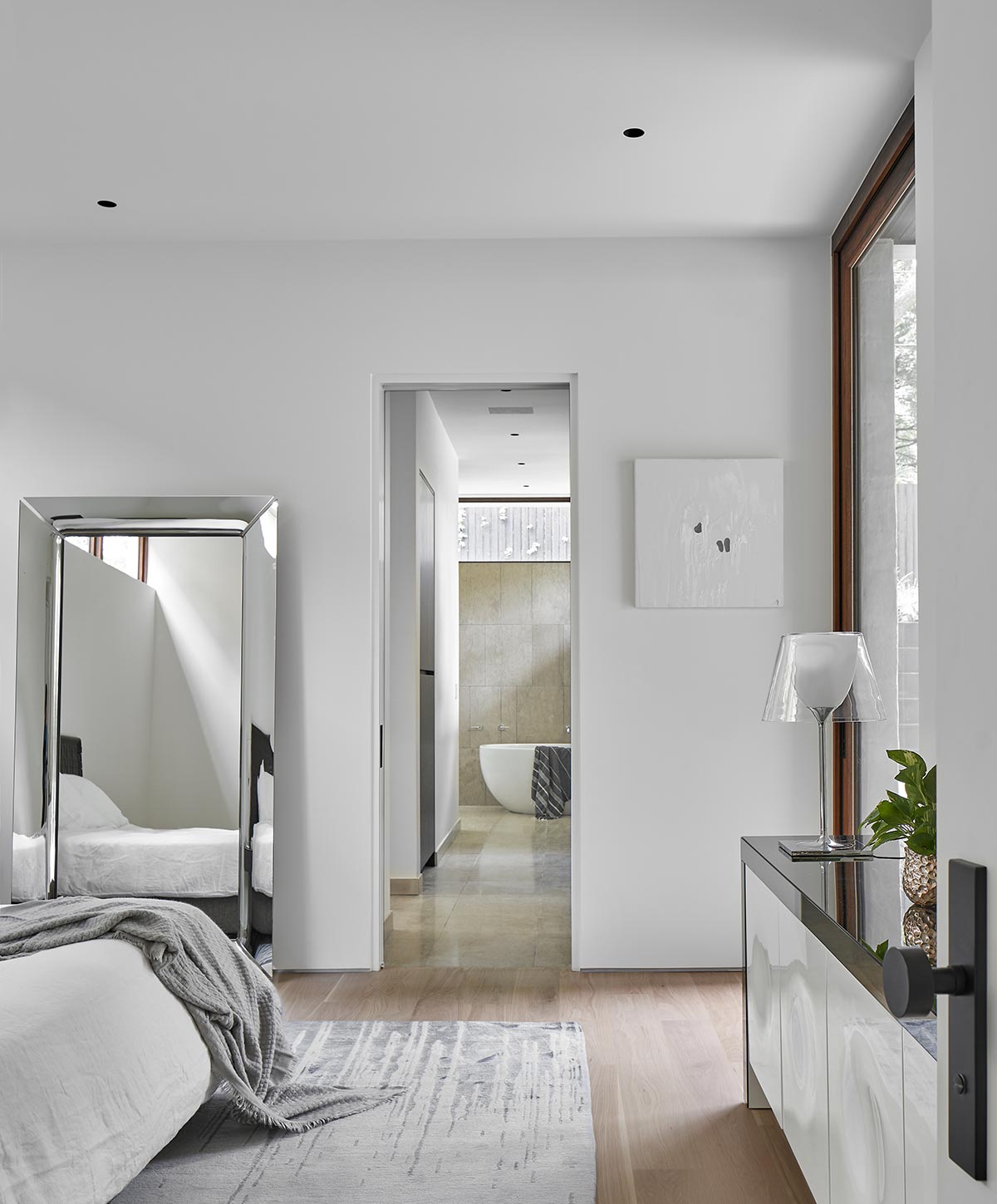 This spec home was designed to give the inhabitants inherent flexibility to fully occupy the spaces in a way which would give them the full control and satisfaction that other similar homes have yet to offer.
House Project: Skybox
Architect & Interiors: Dick Clark + Associates
Location: Austin, United States
Type: New Build
Photographer: Dror Baldinger