There's nothing quite like that triumphant satisfaction of nurturing and growing your own plants. Bonus points if you can eat them, right? With apartment dwelling the new norm, we're taking a closer look at the basics of indoor gardening. Turns out you don't need much space – just a sunny spot and some tender loving care for your little green friends. Whether you're looking to grow your own supply of fresh herbs or crank up your very own indoor greenhouse, read on for tips to elevate you from garden novice to edible greens Maestro.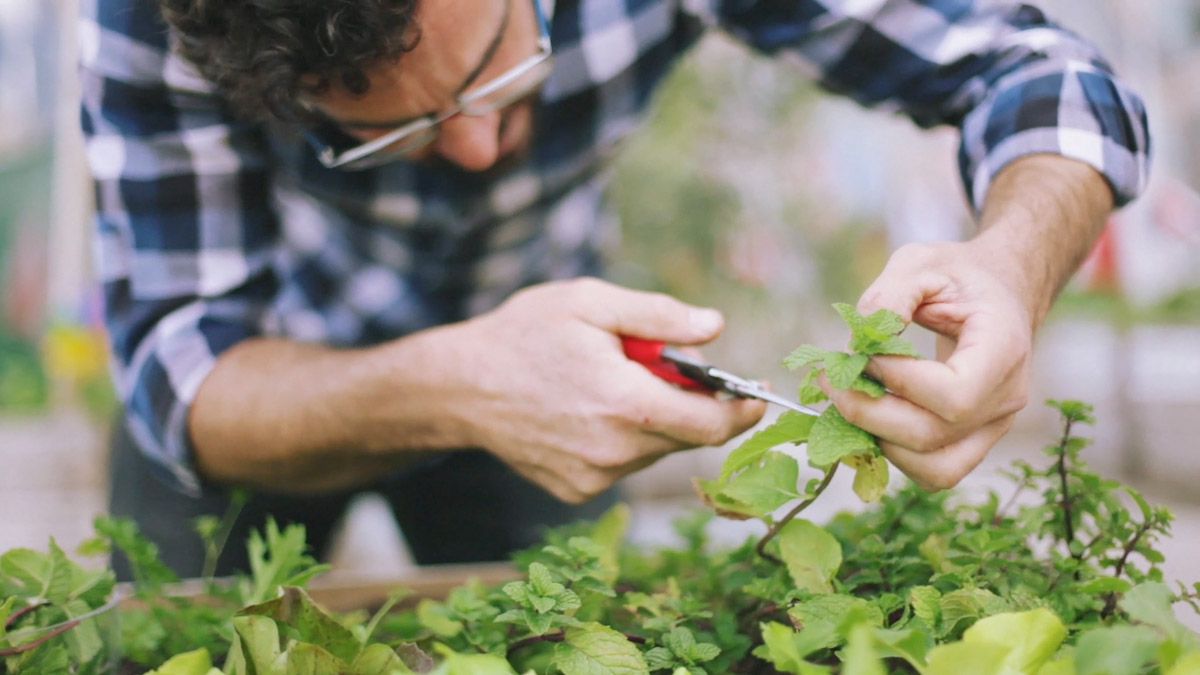 LOCATION = GROW NATION
First up, let's chat types of planting. Depending on what you're sowing, different varieties of plants can be planted in a couple of ways. Some plants will grow easily from seed, others require a little extra lovin' and are best grown from seedlings. Spend a moment considering where you're going to grow. A sunny spot away from drafts is crucial for budding seeds, windowsills are usually worthy of the job. Get the location correct and you're on your way to Grow Town.
Now to choose the home for your future eats. The lads from The Little Veggie Patch Co emphasize the importance of choosing the correct size of your pot pointing out a number 1 no-no: tiny pots. Too small a pot is likely to "dry out too quickly and give the plant no room to move" the boys advise. For more quick tips from the experts including how and when to sow, get stuck into the 1-Minute Gardener book. For pots galore, take your pick here.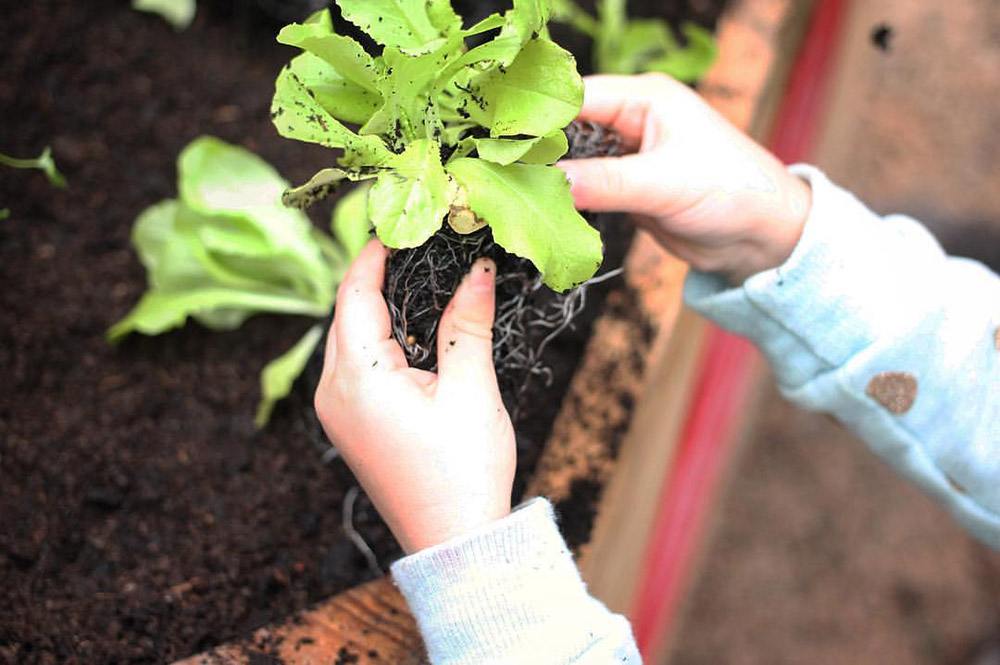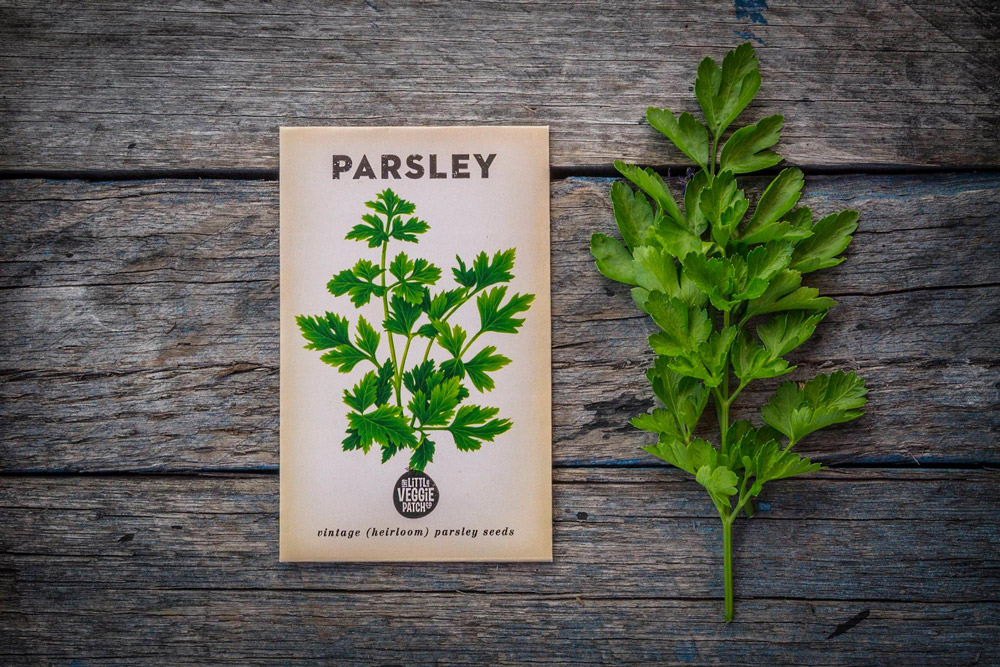 CHECKLIST & MUST DO'S
Light
Plants need it. Note that down… If your plants are long and spindly they're likely not getting enough light and without enough of those sunbeams, plants don't have enough energy to fully form their leaves let alone flowers or fruit.
Temperature
Find out what temperature your plant babies need to thrive and as a general rule – plants hate drafts as much as we do.
Soil
If you're starting from scratch your seedlings may need soil with a little extra love. Soil from the ground may contain weeds or insect pests so hunt for a soil suitable for indoor gardening from your local supplier. From good foundations, big things grow.
Fertilizer
Growing plants indoors requires an extra boost when it comes to fertilizer and nutrients since most of these are usually taken from larger soil surroundings. Now before you hit the fertilizer turbo, listen up because the secret to fertilizing is simple: apply small amounts as the plants grow. Over fertilizing can result in burning the roots of your little fella which is no good, no good at all.
Water
Turn your zen radar on because watering is all about balance. Too much water and you risk suffocating the roots, too little and you're stunting growth. Your watering schedule will depend on the conditions the plant is being grown in and the plant needs. No one likes wet feet so check your plant for water requirements with a highly sensitive examiner – your index finger. Poke an inch below the surface and if it's moist no further water is needed.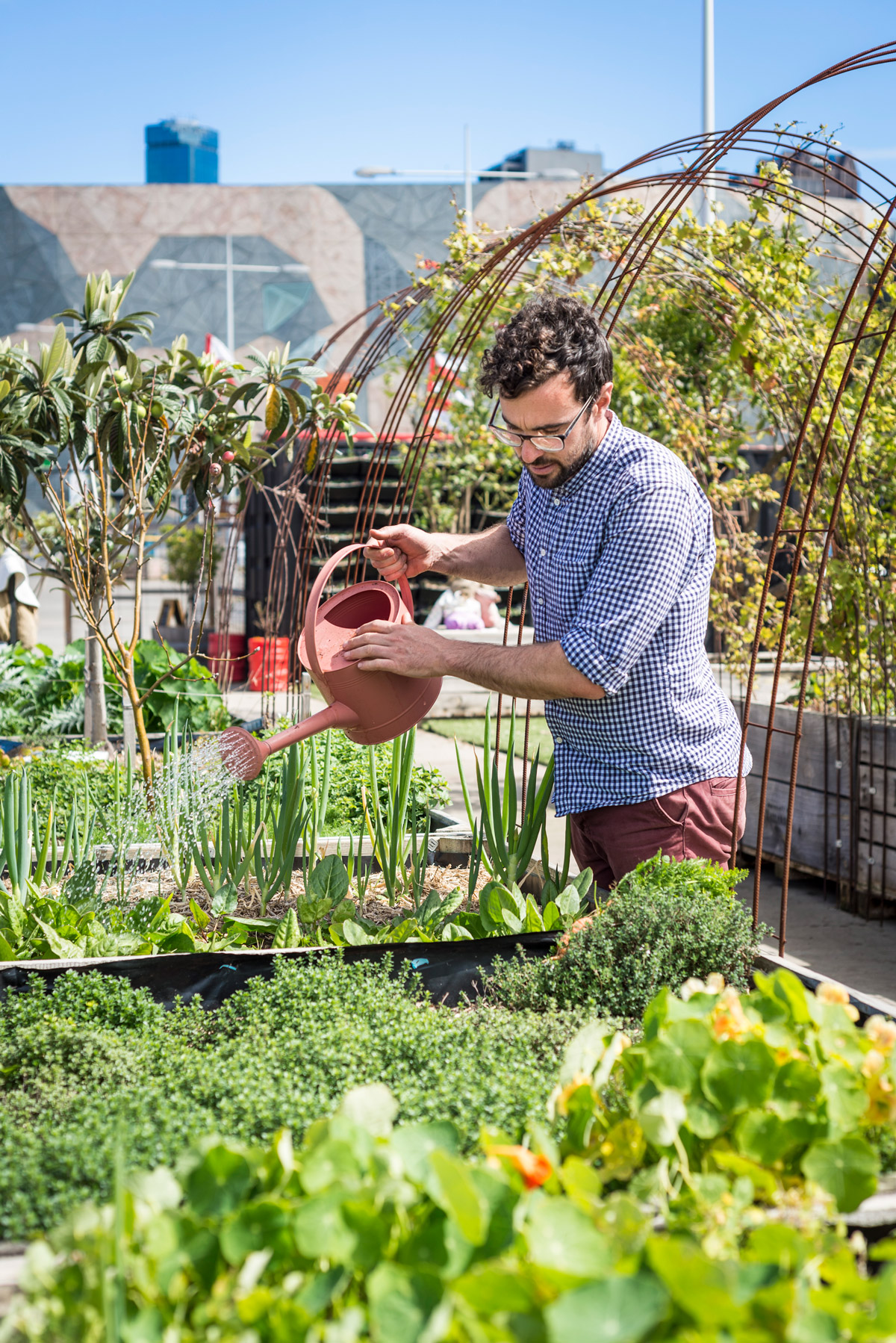 WHAT GOES UP MUST BE… EATEN
There is plenty that can be grown indoors. Start small with some Mint for summertime Mojito's or dive right in and grab a curated pack of seeds like the Juicing Seed Pack or Mexican Seed Pack.
Phew! All that gardening goodness deserves a cold one. Turn's out the boys at The Little Veggie Co are already one step ahead on that too… Best give yourself a reward with a helping hand from this nifty Hand Trowel equipped with a conveniently placed bottle opener!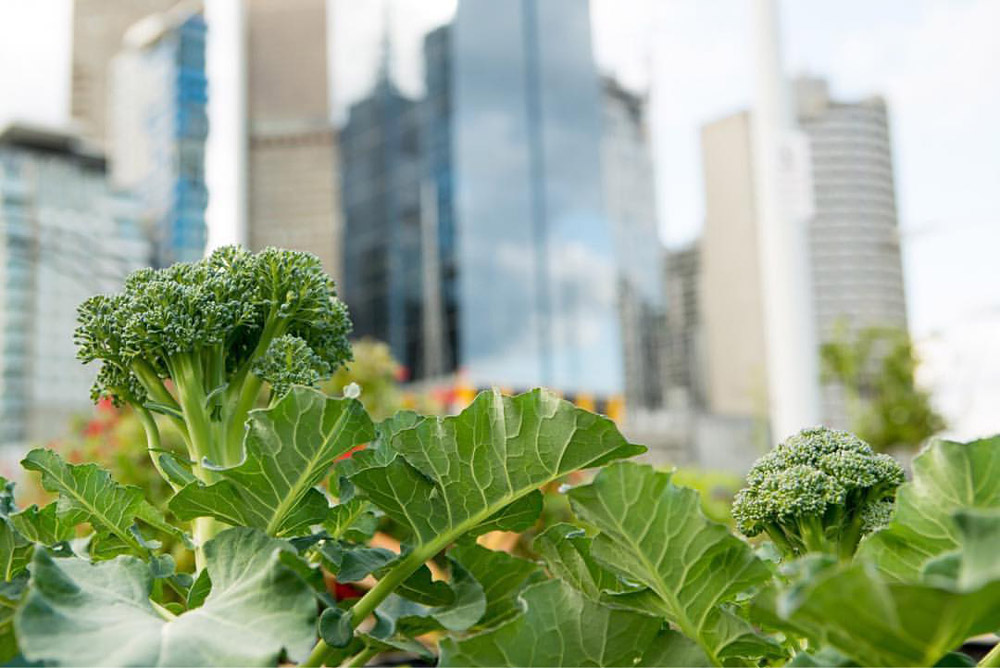 Images by The Little Veggie Patch Co.