Situated on the hillsides of Lorne, the Skyline House exhibits incredible overlooking views. Having a home in such a beautiful area doesn't always come so easily. In this case, the probability of bushfires in the area was the main concern but luckily designer, Lachlan Shepherd Architects offered a resolution which busted all the stereotypes of bushfire-safe homes looking like huge concrete bunkers. Let's take a look how they solved this one…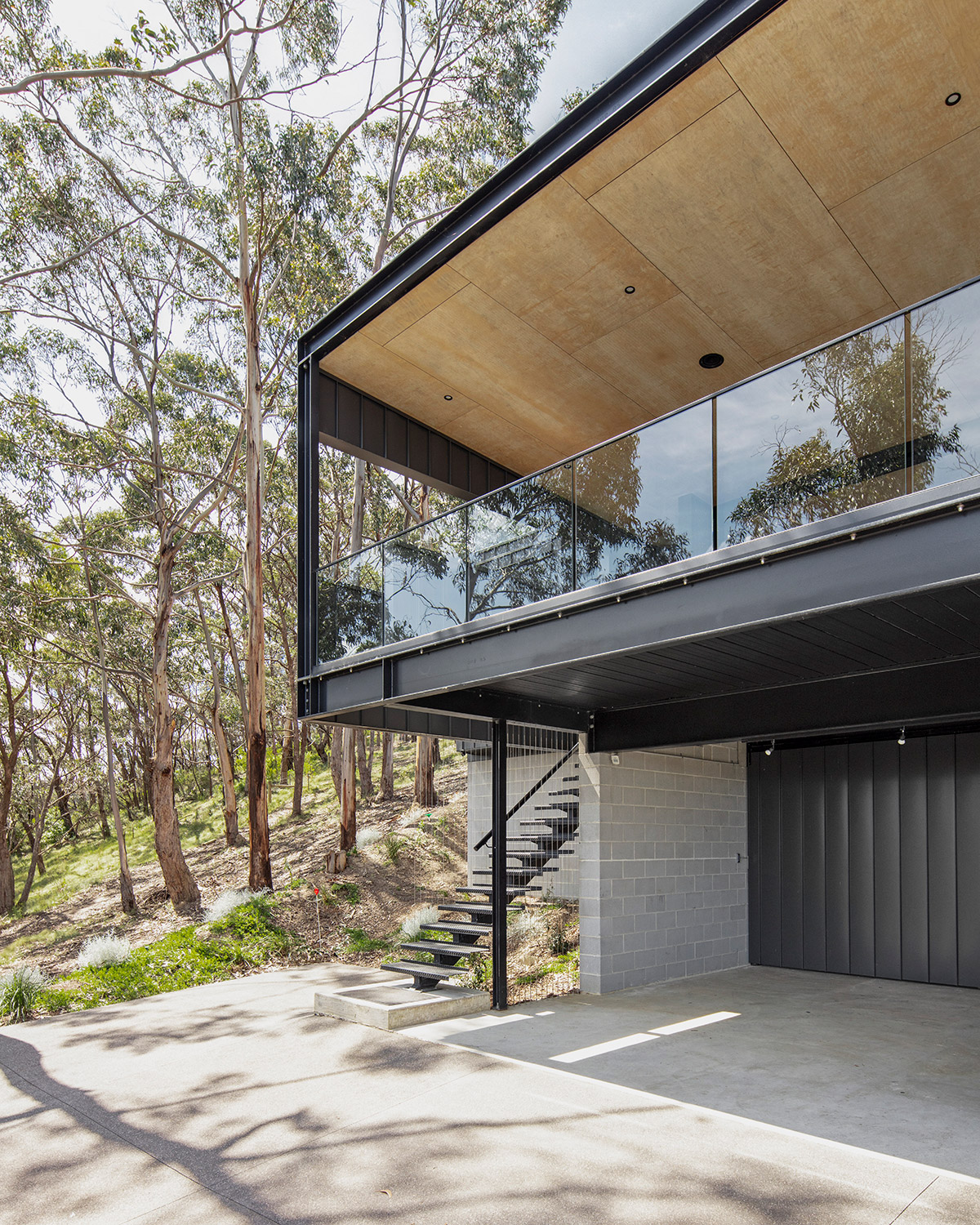 A unique split-level design allowed the structure to cling and dig into the site beautifully. This also enabled the team to form a fire-rated wall facing the direction of possible threat while still keeping the whole space open to the majestic views and natural light .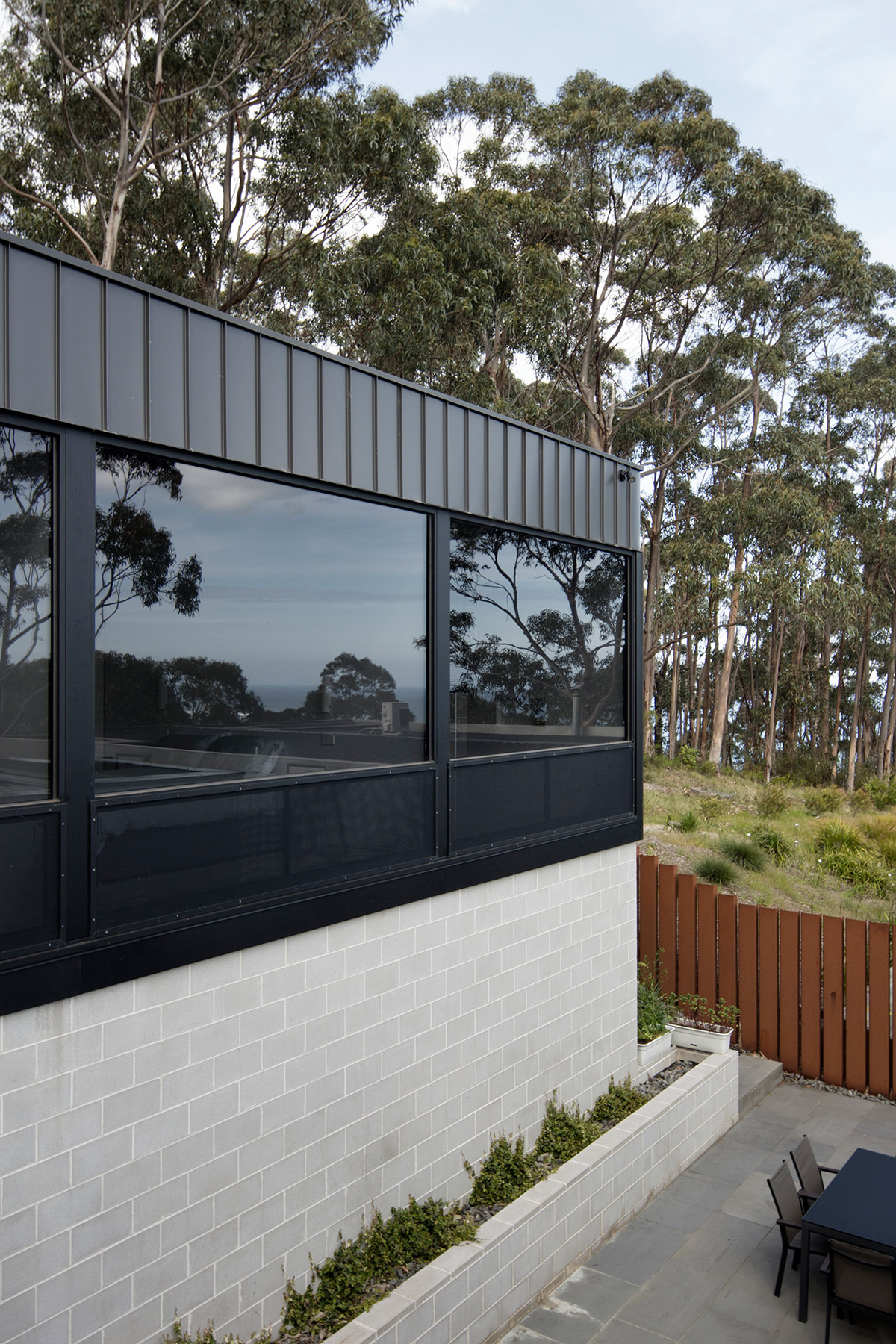 This approach led to the creation of an insular, sheltered courtyard zone, which has the added benefit of allowing access to north winter sun in the living zones. The covered deck anchored over the carport extends the living spaces outside and permits a natural flow of sea breeze outside in.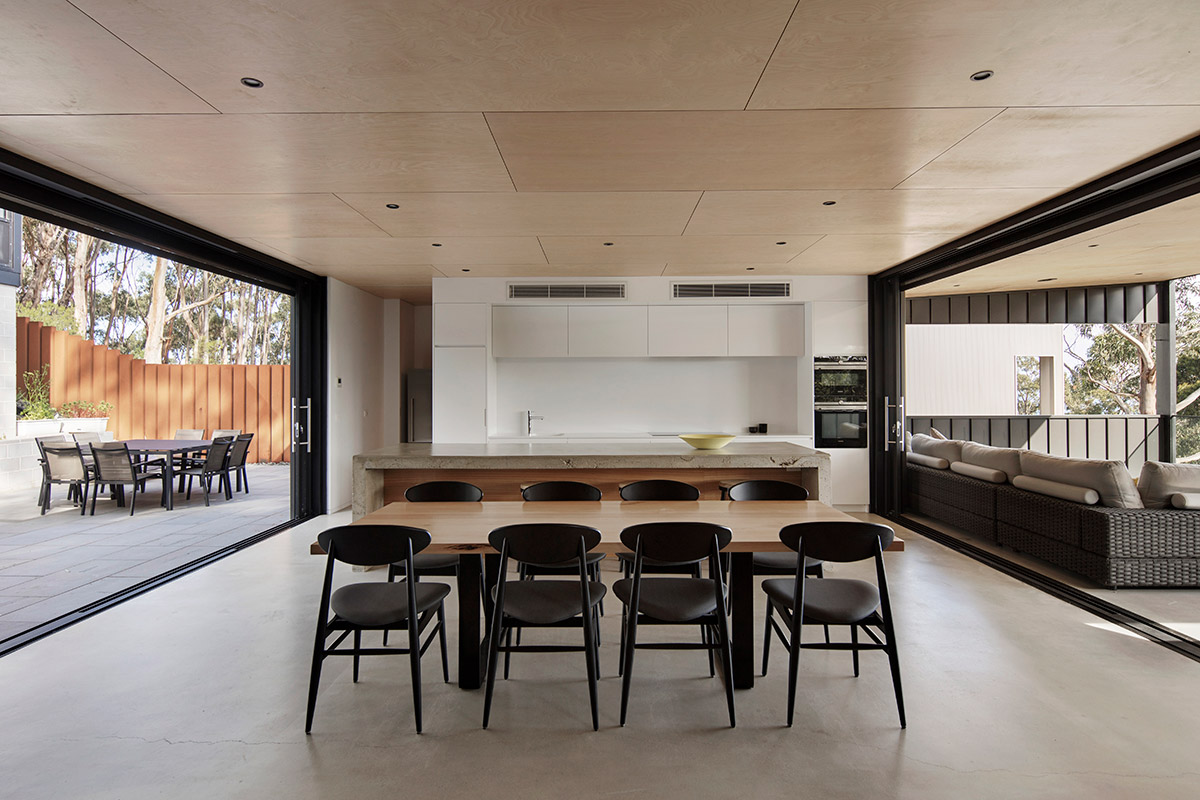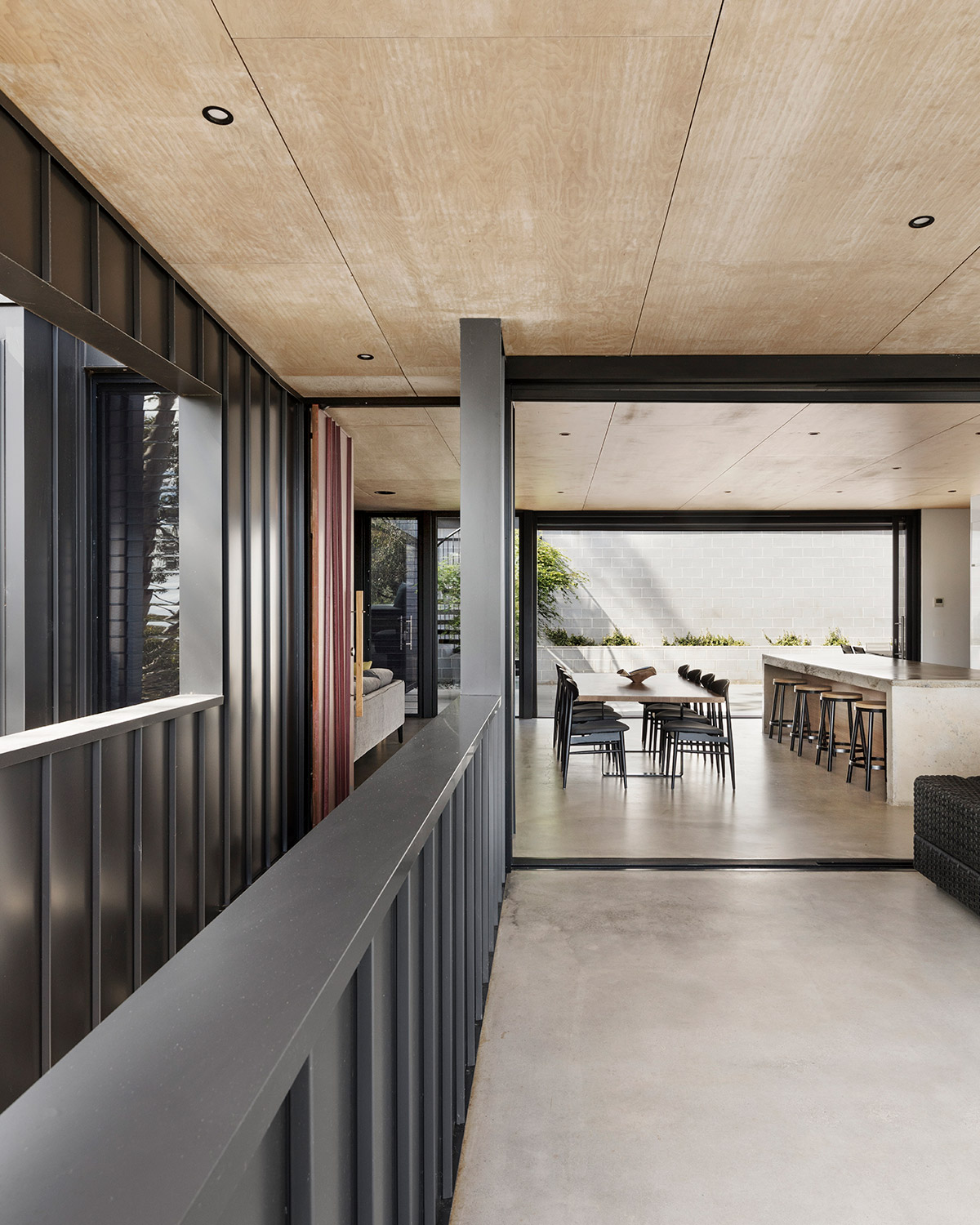 A meticulous mix of materials were used in the structure to help adhere to the stringent bushfire regulations and also to ensure that little to no long-term maintenance would be required. Concrete blocks and COLORBOND steel were utilised as the houses' backbone, while burnished concrete floor and concrete bench tops were paired with plywood and timber veneers to adore the interior of the home.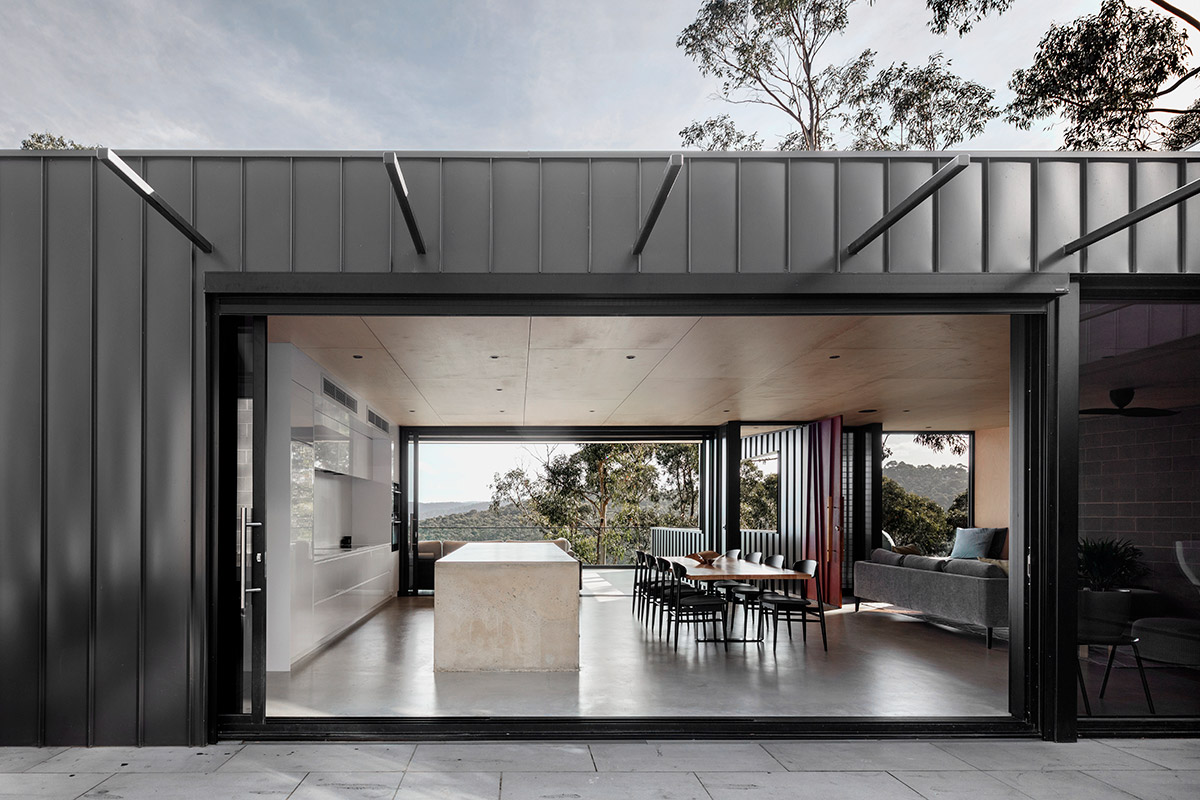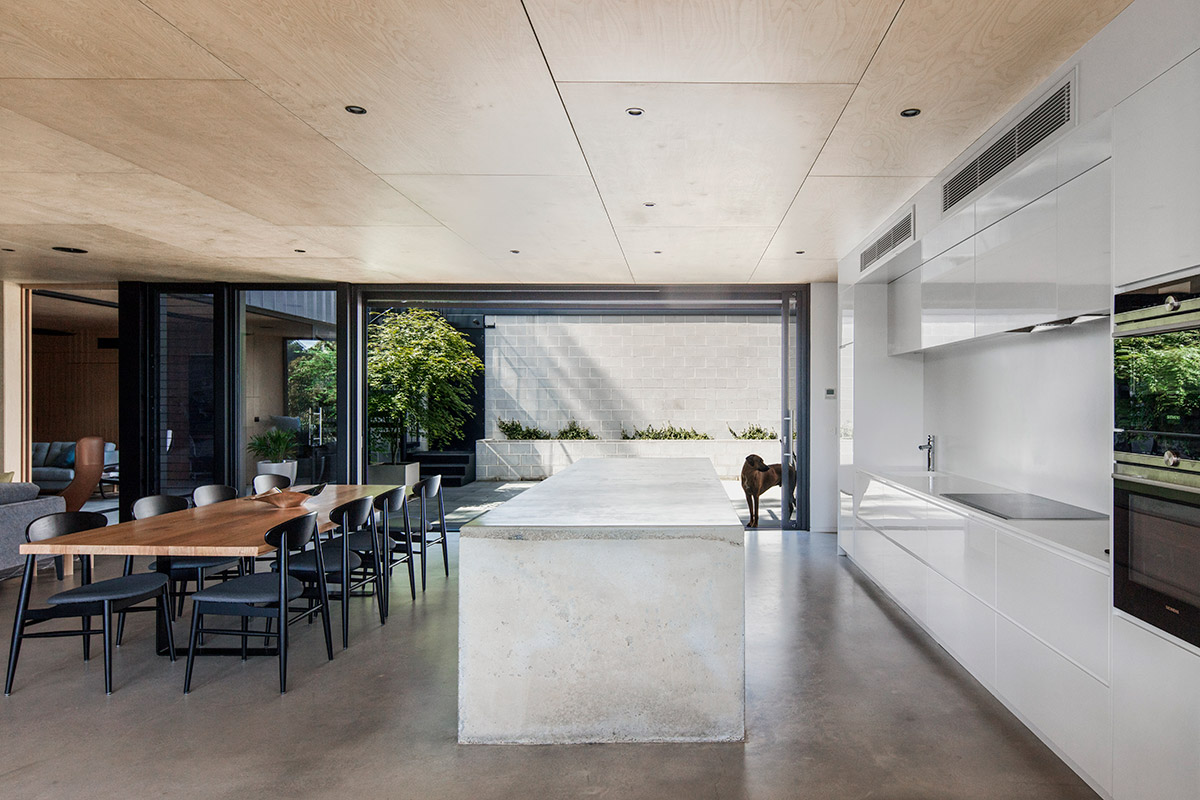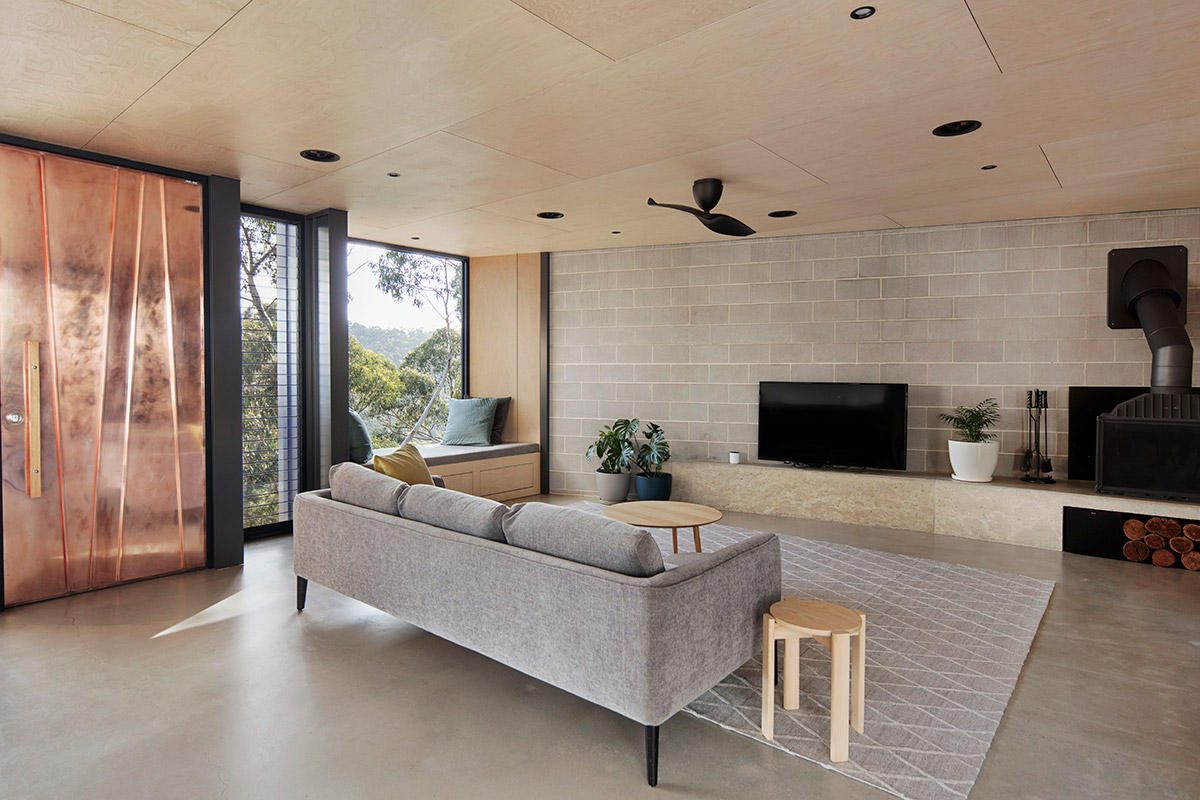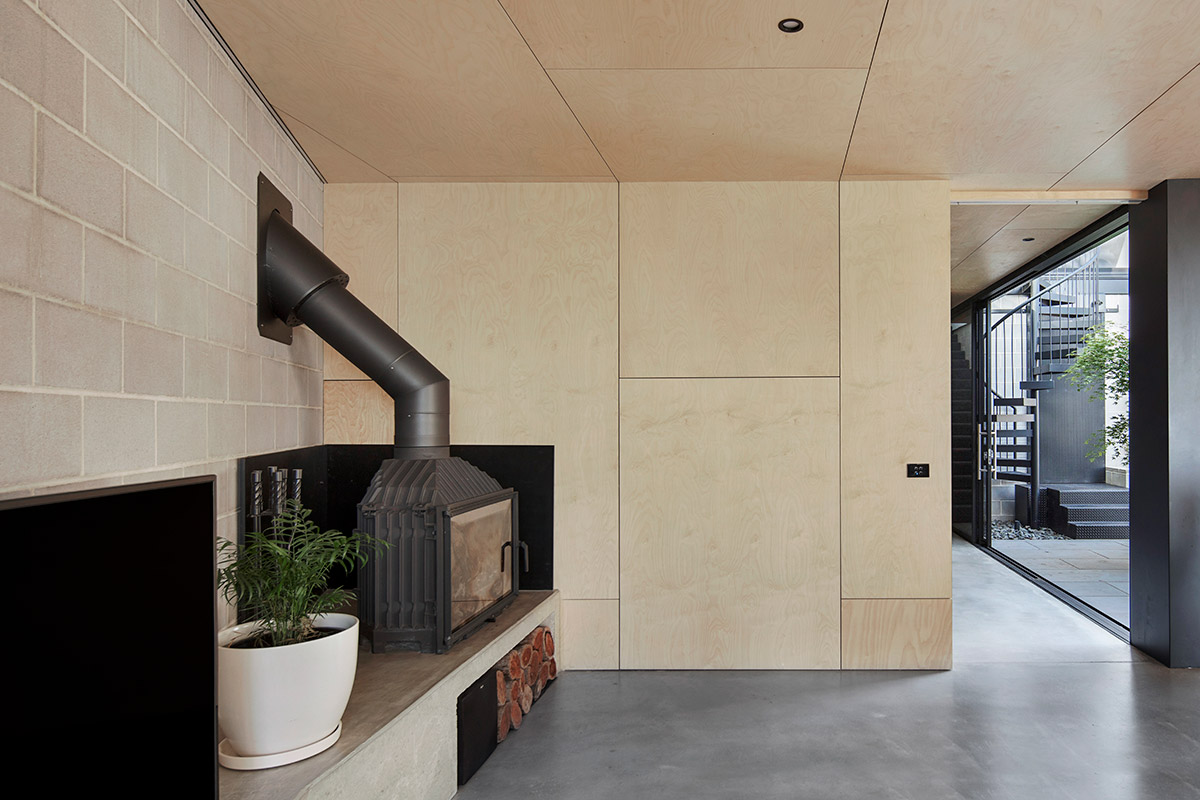 Located on the lower level is the courtyard with carport and storage, while the living areas, kitchen, and dining are on the central level of the house. The chosen overall interior palette revolves around raw and textural materials, which extends up to the highest level where the bedrooms are situated.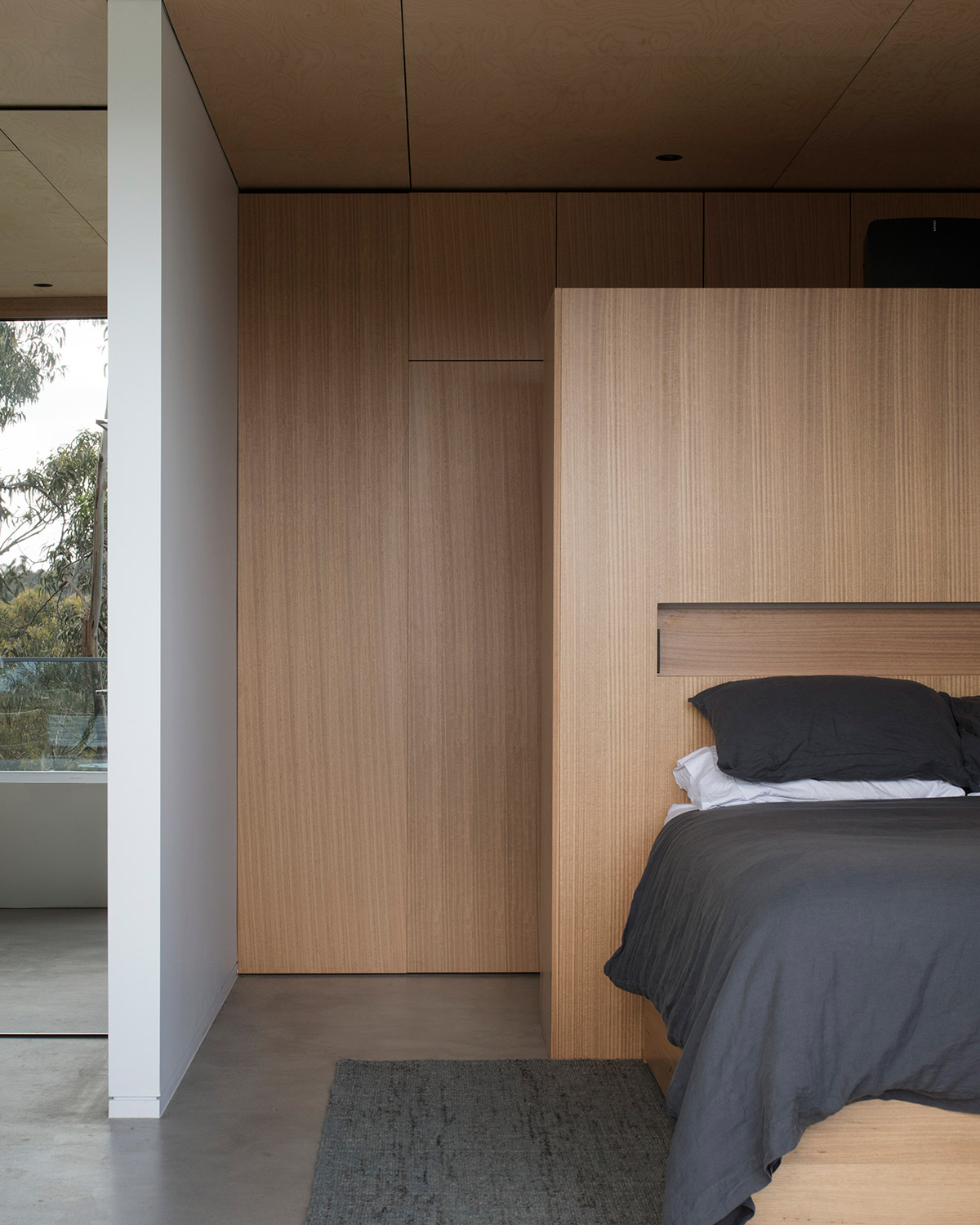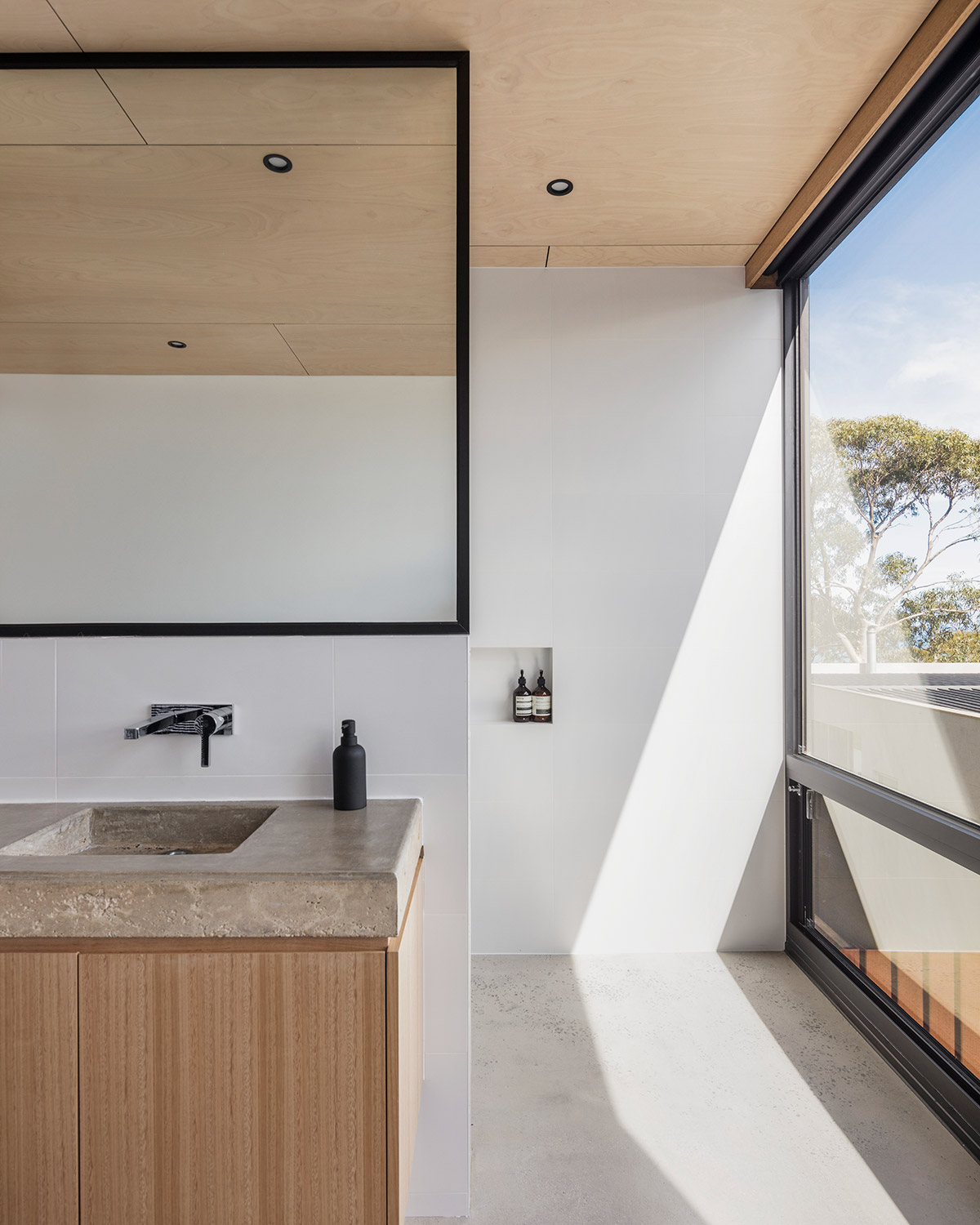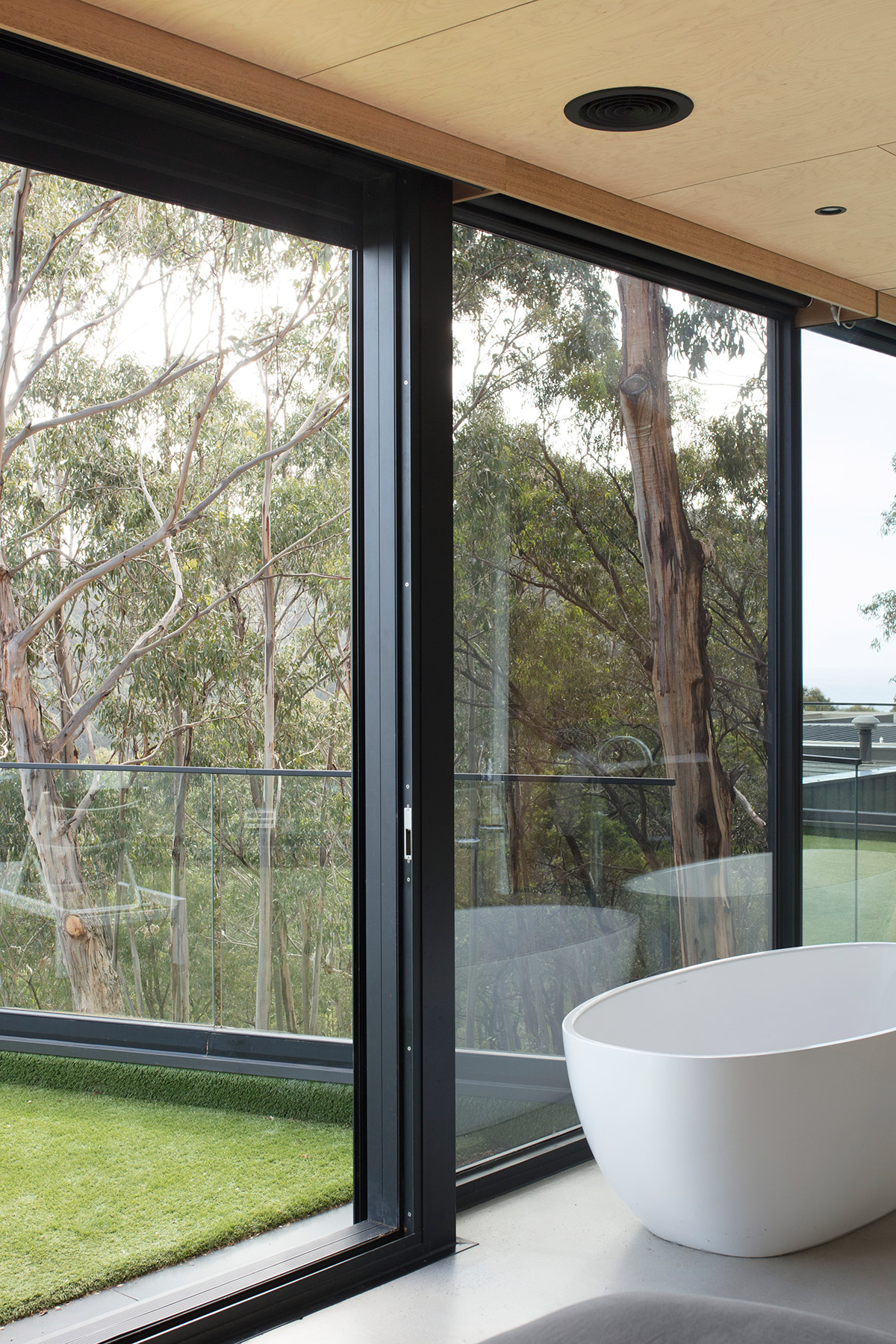 Positioned on top of the rumpus and living areas is a rooftop terrace which can be accessed through the main bedroom. This design brings forth a lush green experience with the use of artificial grass beds complementing the natural landscape that surrounds the whole home.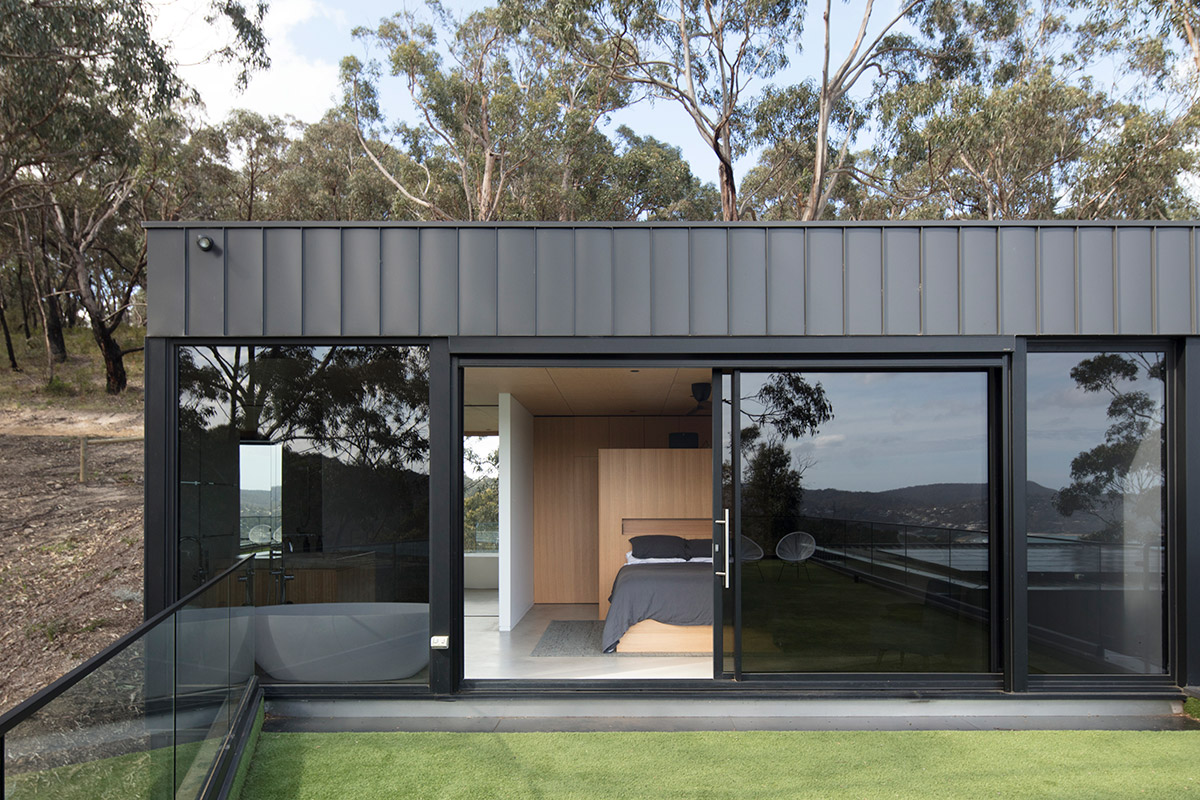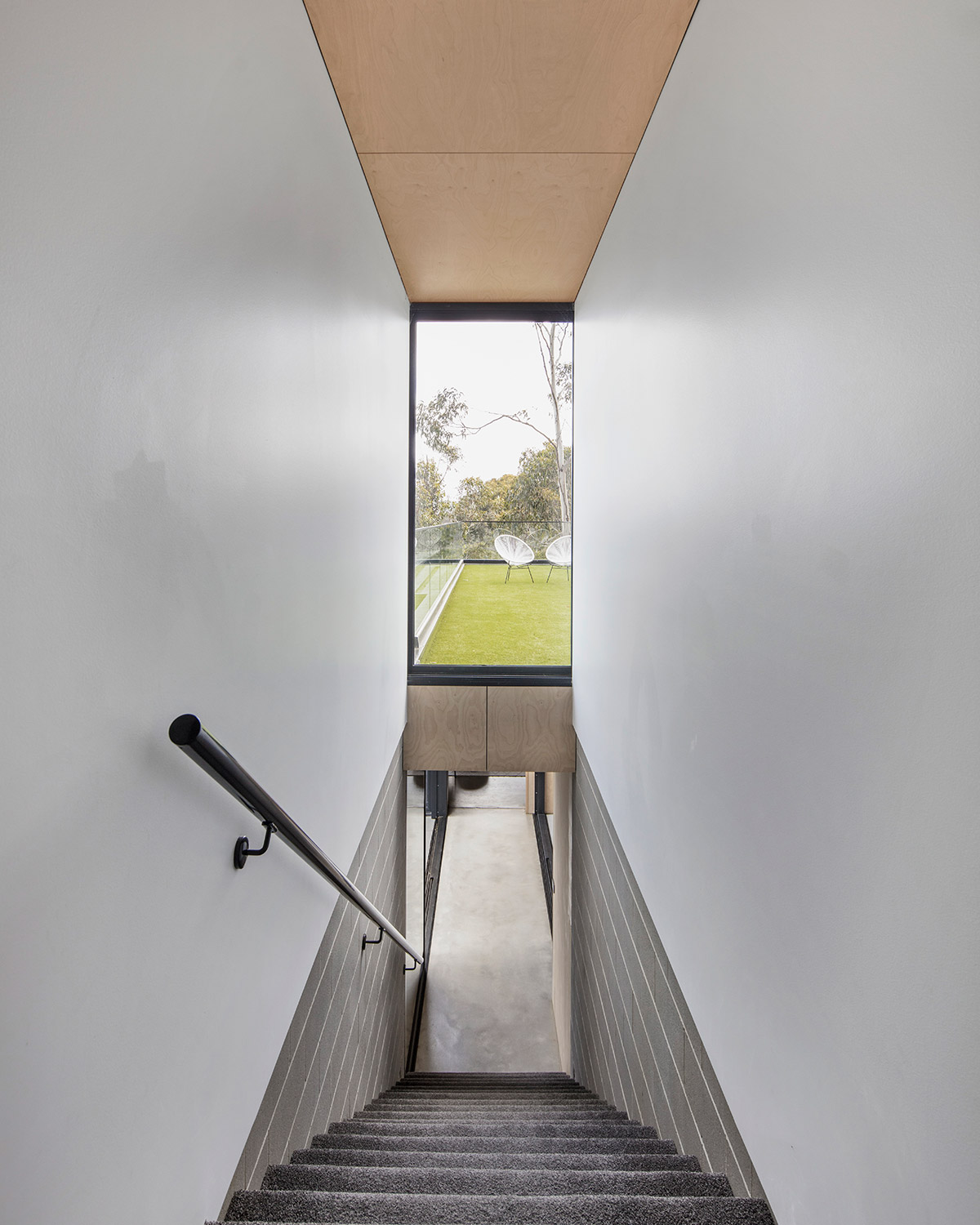 Lachland Shepherd Architects is a young, innovative, and enthusiastic firm which views each project as a sculptural element, planned to integrate seamlessly within its surroundings and respond to its specific environmental conditions. Just like how they executed the Skyline House project, the team takes pride in their ability to consider the individual needs of each client and ultimately deliver amazing results. Kudos!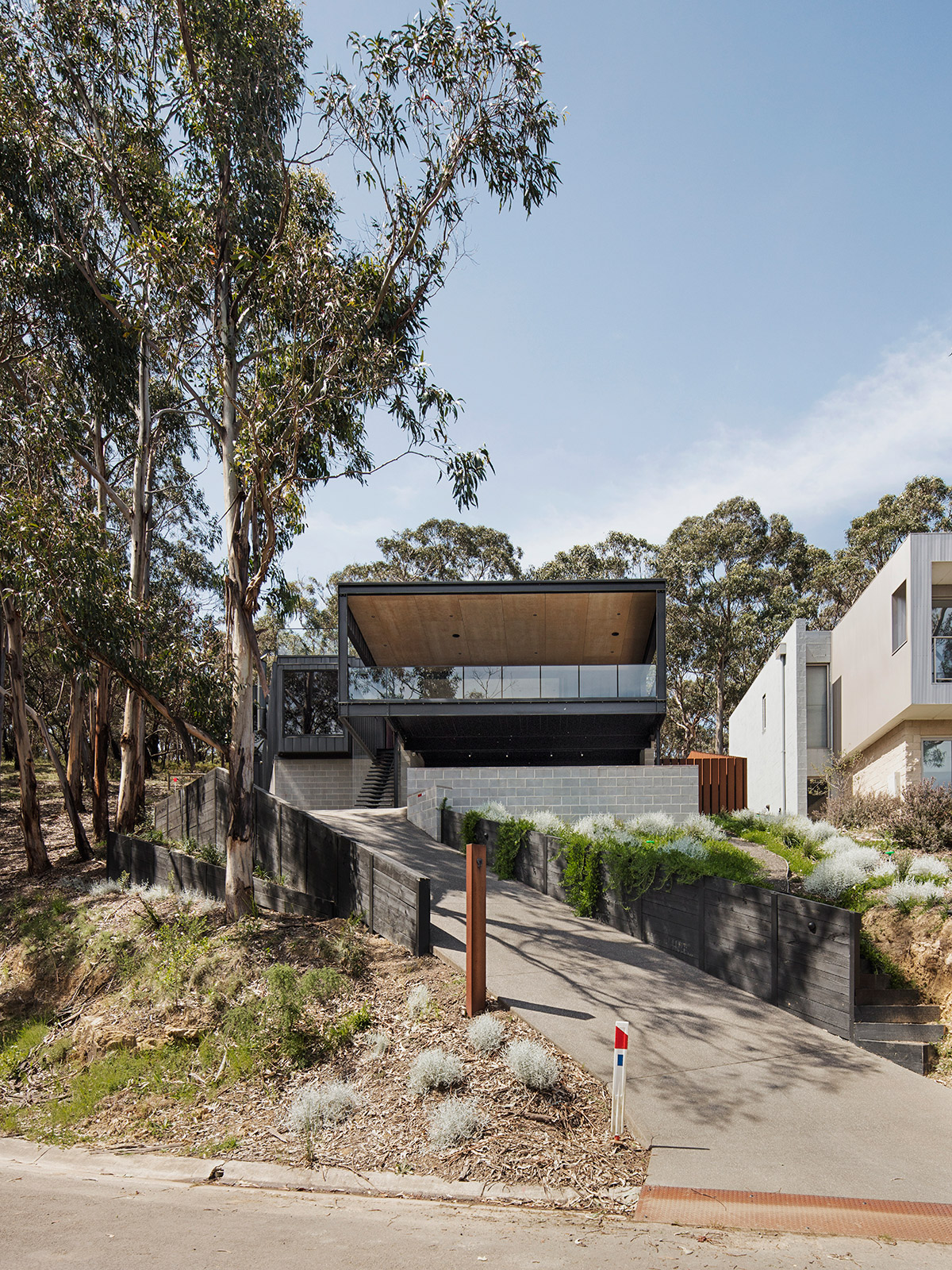 House Project: Skyline House
Architect: Lachlan Shepherd Architects
Location: Lorne, VIC
Type: New Home
Photography: Ben Hosking