Located on an elevated site having a view over Lake Wanaka, the Ruby Ridge House is a new home built that allows to privately and comfortably indulge in the extensive mountain and lake views the alpine town is known for. Designed by Barry Condon of Condon Scott Architects, this home features a simple, mono-pitched roof and curve-edged, cedar-clad walls, the dynamic design directs the observer's view towards the alpine panorama ahead, allowing the homeowners to enjoy their space without the sense of being overlooked.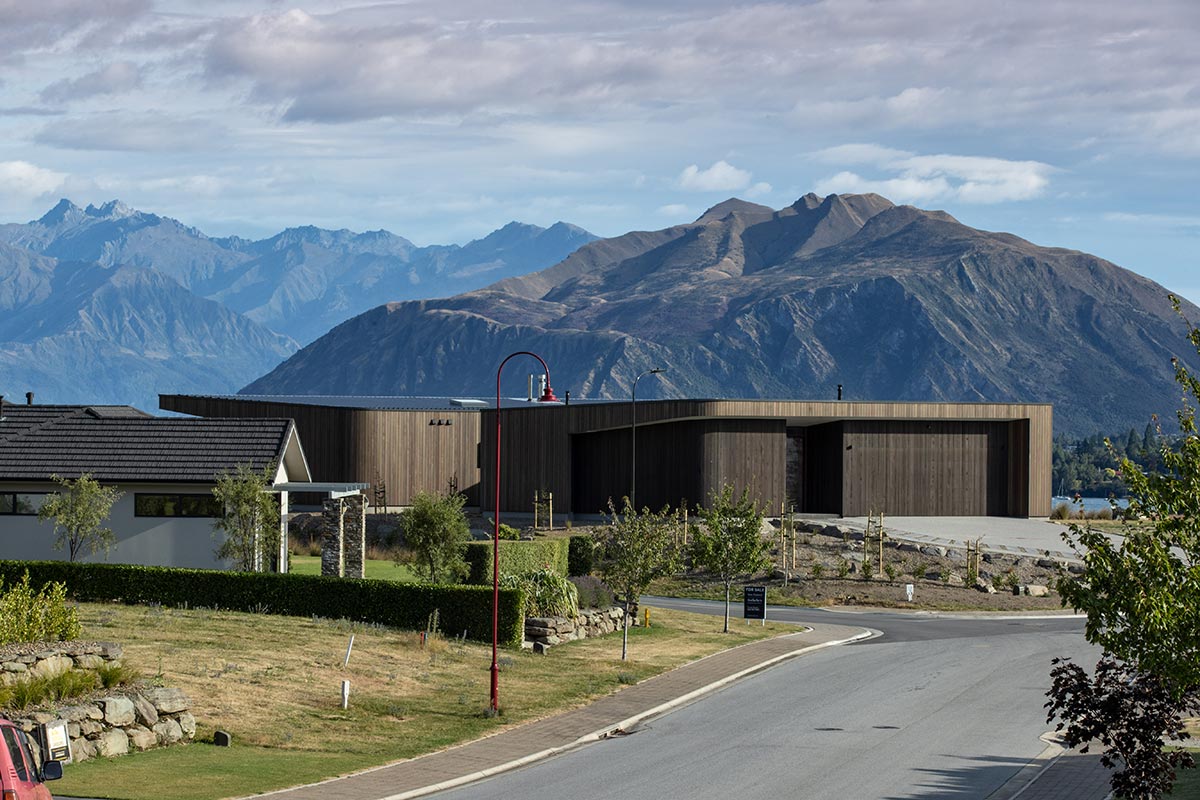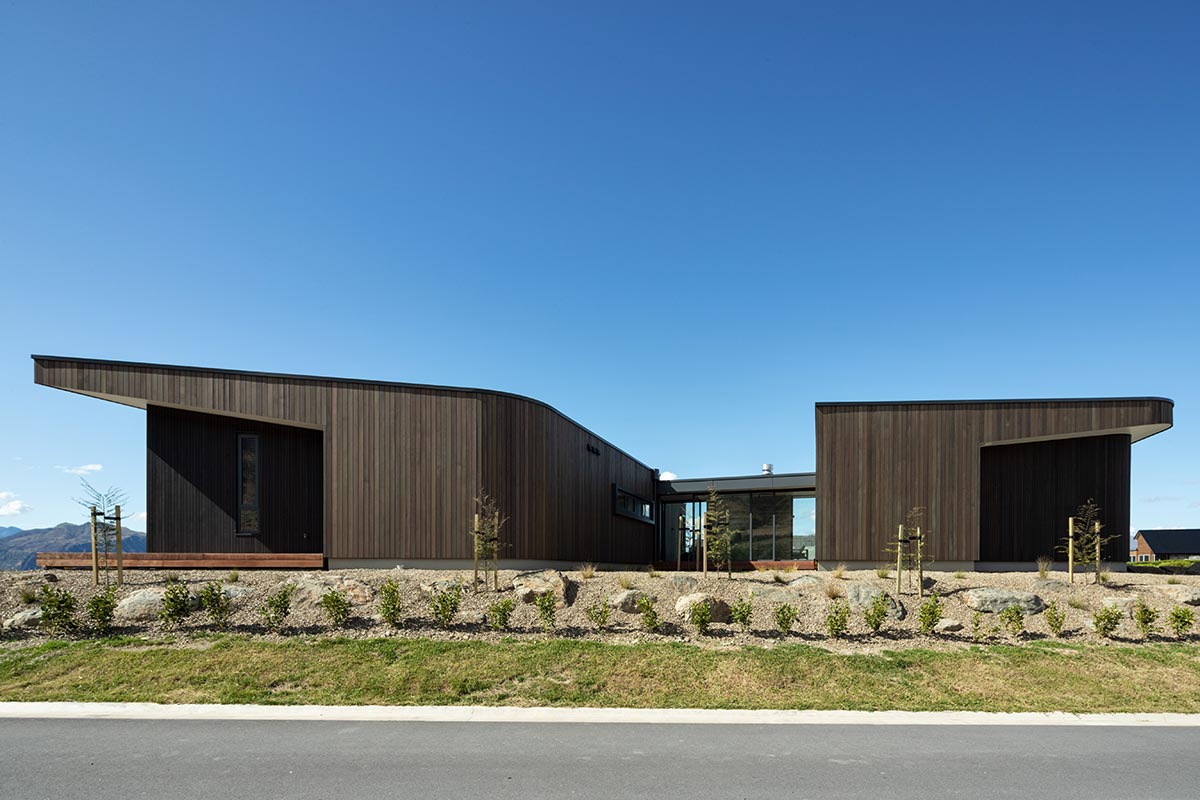 "The Ruby Ridge site is bordered by suburban streets on two sides so we wanted to create a design that would make the occupants of the house feel secure and not overlooked from the street" says Barry Condon. "We also wanted to create some outdoor shelter as the site can experience strong seasonal on shore winds. To counter this, we have designed a series of internal courtyards so the occupants can retreat back into these spaces on windy days, effectively using the house as a windbreak whilst still maintaining a visual connection to the view."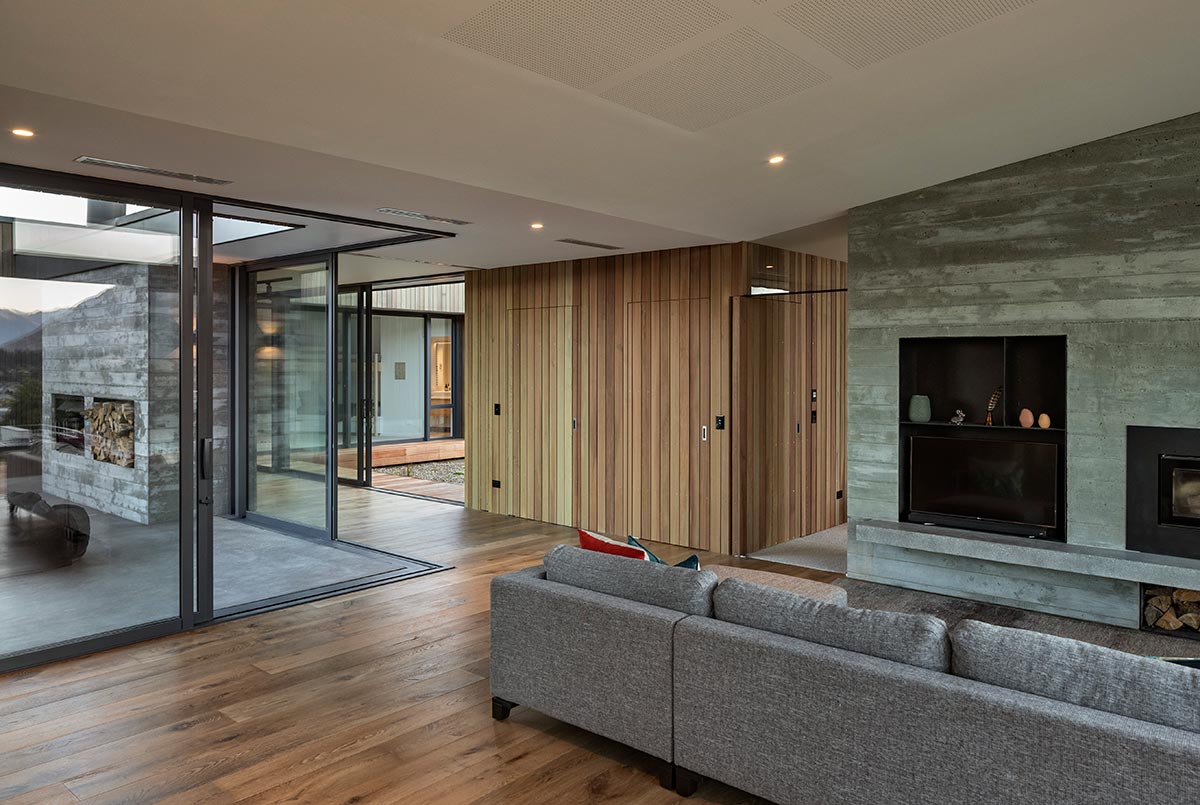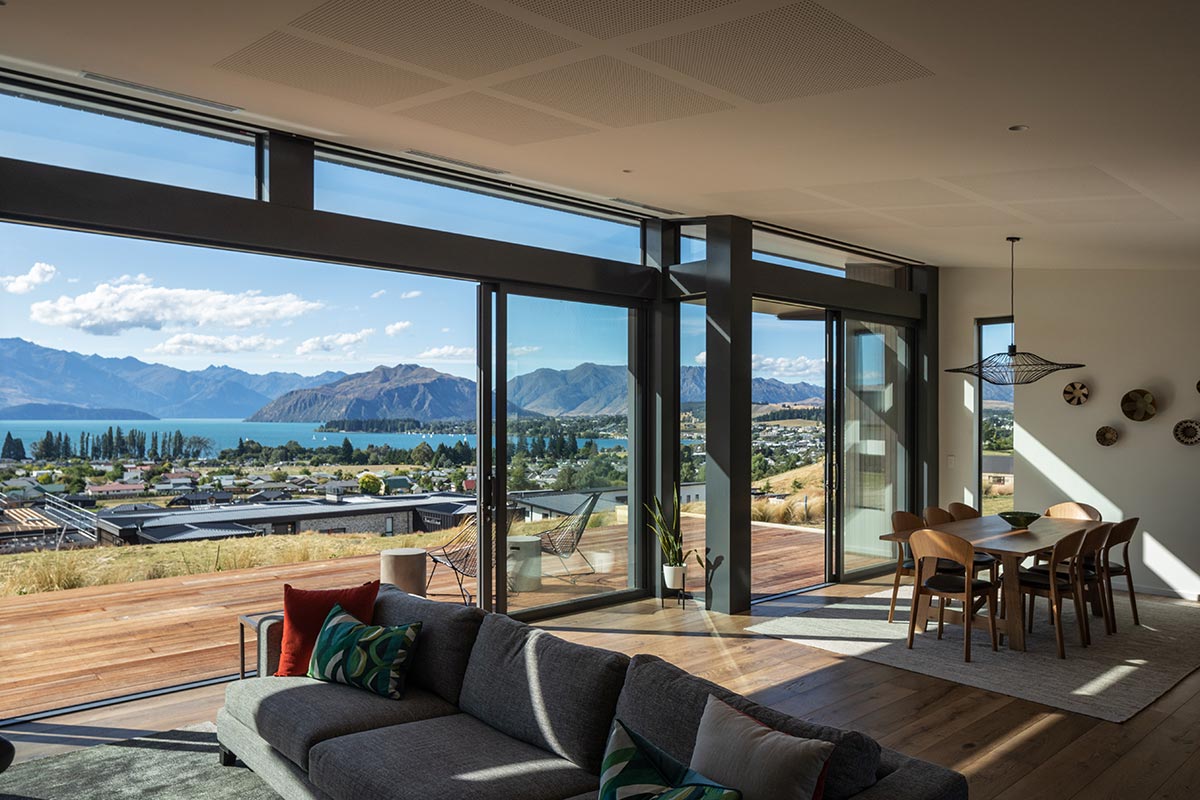 The northern wing of the house features scenic views and allows for natural lighting to pierce through the space. Living spaces and bedrooms are located in this wing; while the garaging, guest bunkrooms and ancillary spaces are nestled on the southern wing. The living space is composed around private courtyards that serve as an extension and can be enjoyed year-round, with a board form concrete outdoor fireplace for cooler nights. The board forms concrete contrasts with the timber, and both materials spill into the interiors, providing a visual consistency inside and out.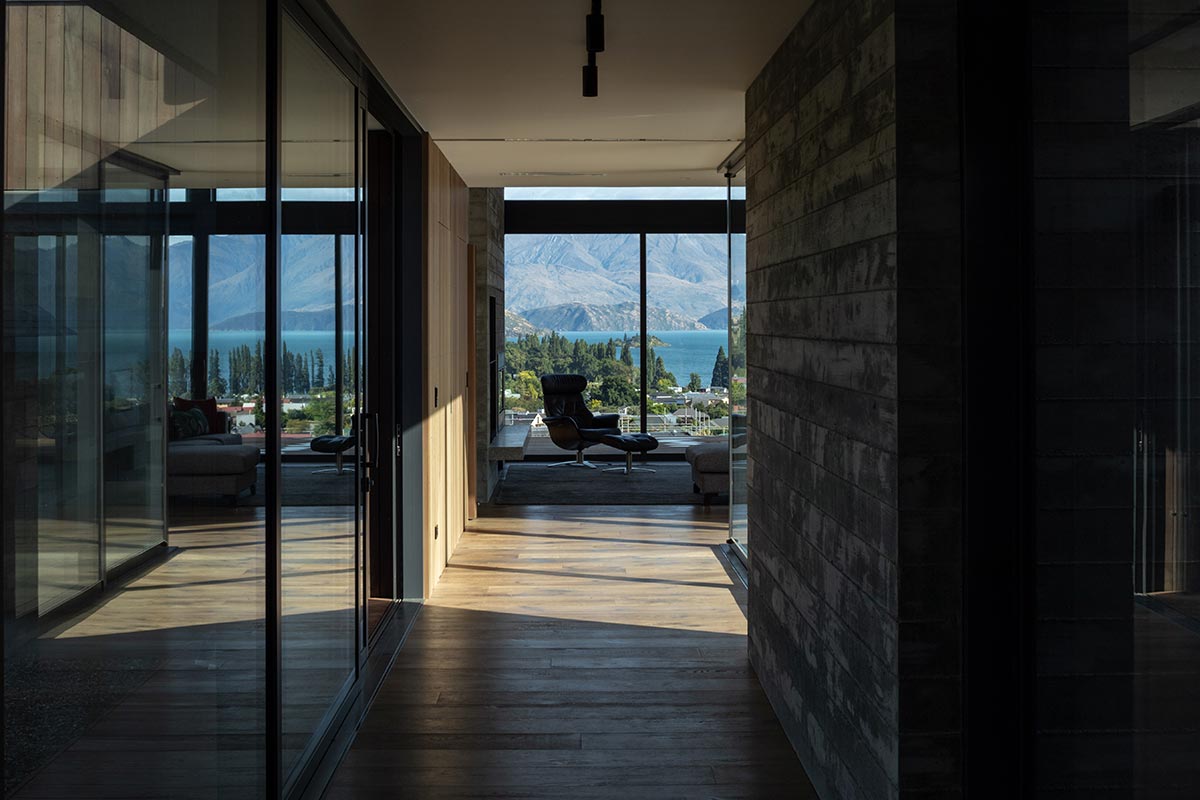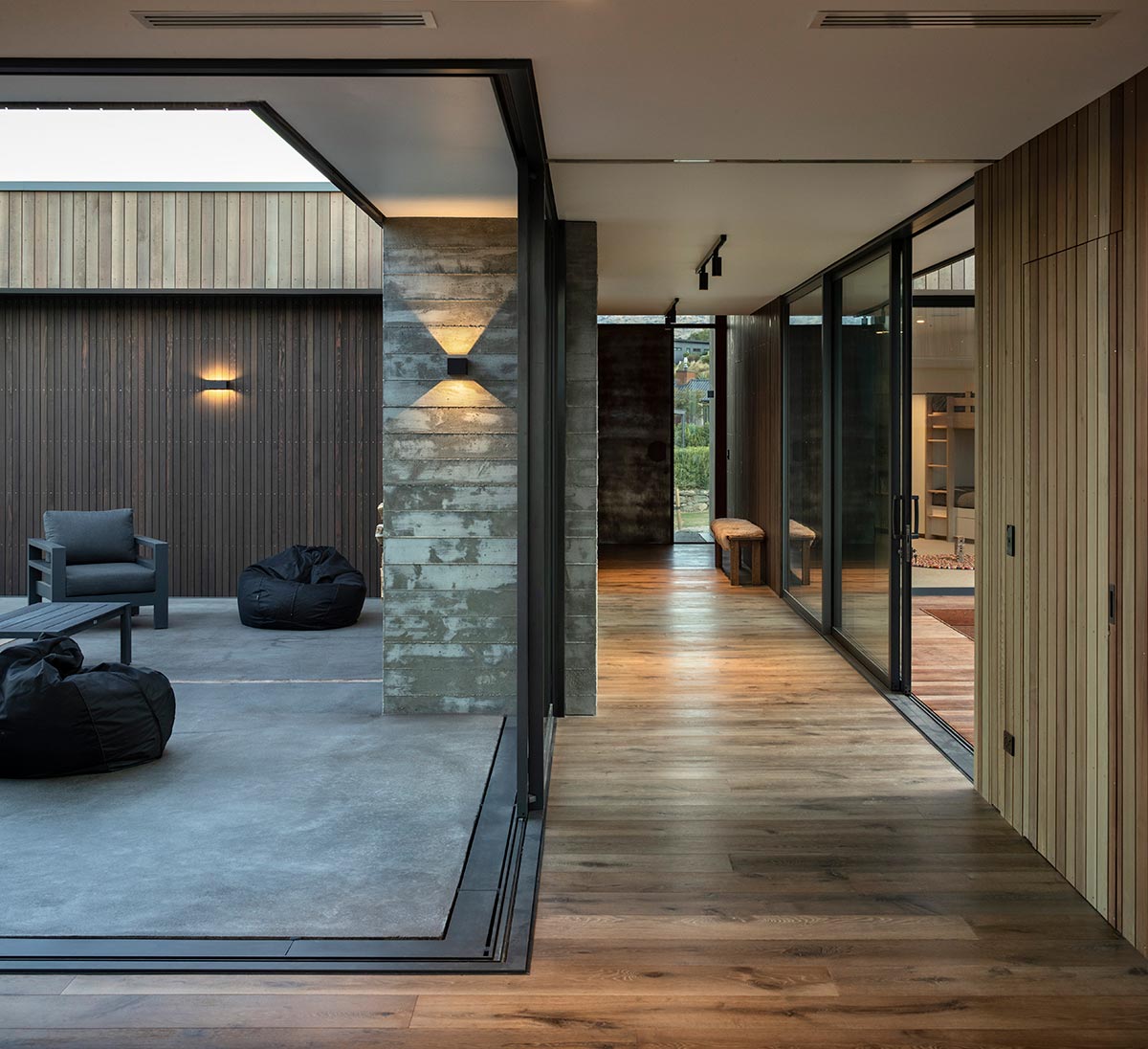 The floor plan smoothly creates a harmonious balance between the indoor and outdoor areas through fluid and interconnecting space divisions. Timbers are used to create a sense of consistency with the shift of interior palettes that will purposely receive any form of daylight faster, flooding through the interconnecting areas of the house.
"It was a challenging site to work with, but we knew the view would be paramount to the design," says Barry Condon. "From the moment of entry into the foyer at the rear of the house, the space compresses and you are drawn through into the living room, with your eye focussed on the mountains and lake beyond."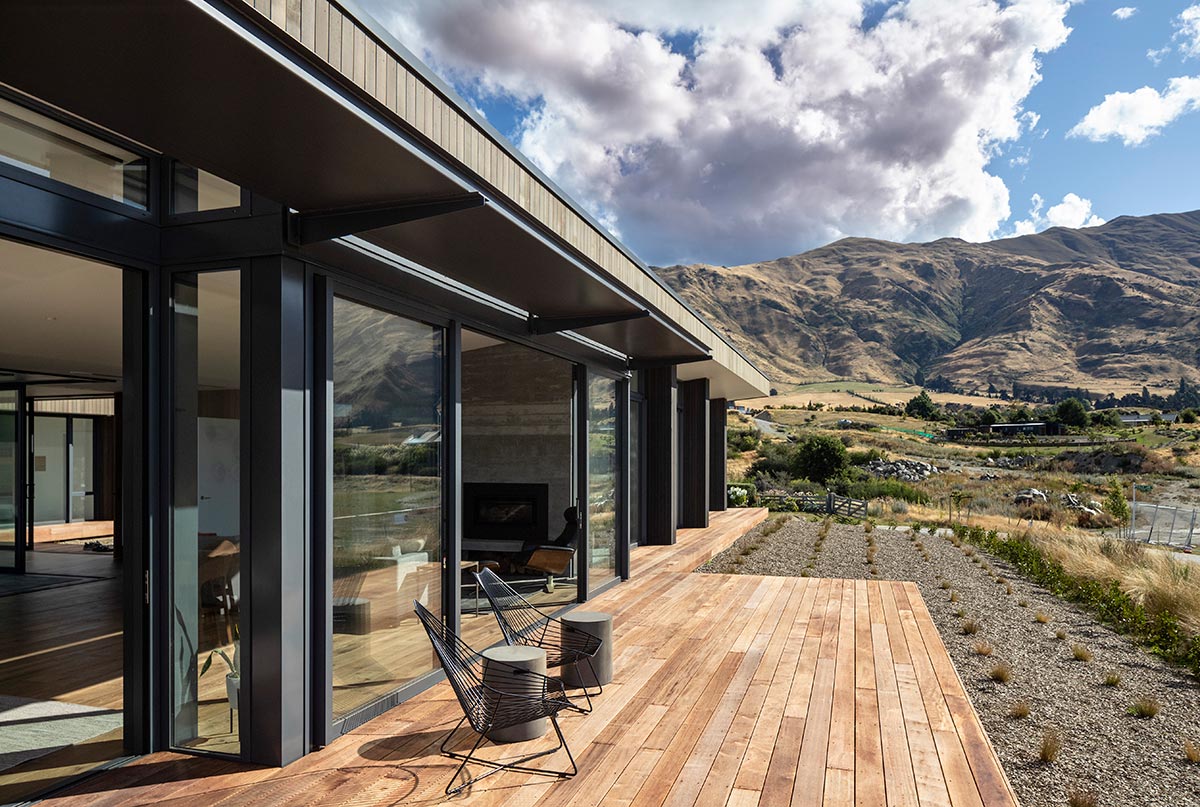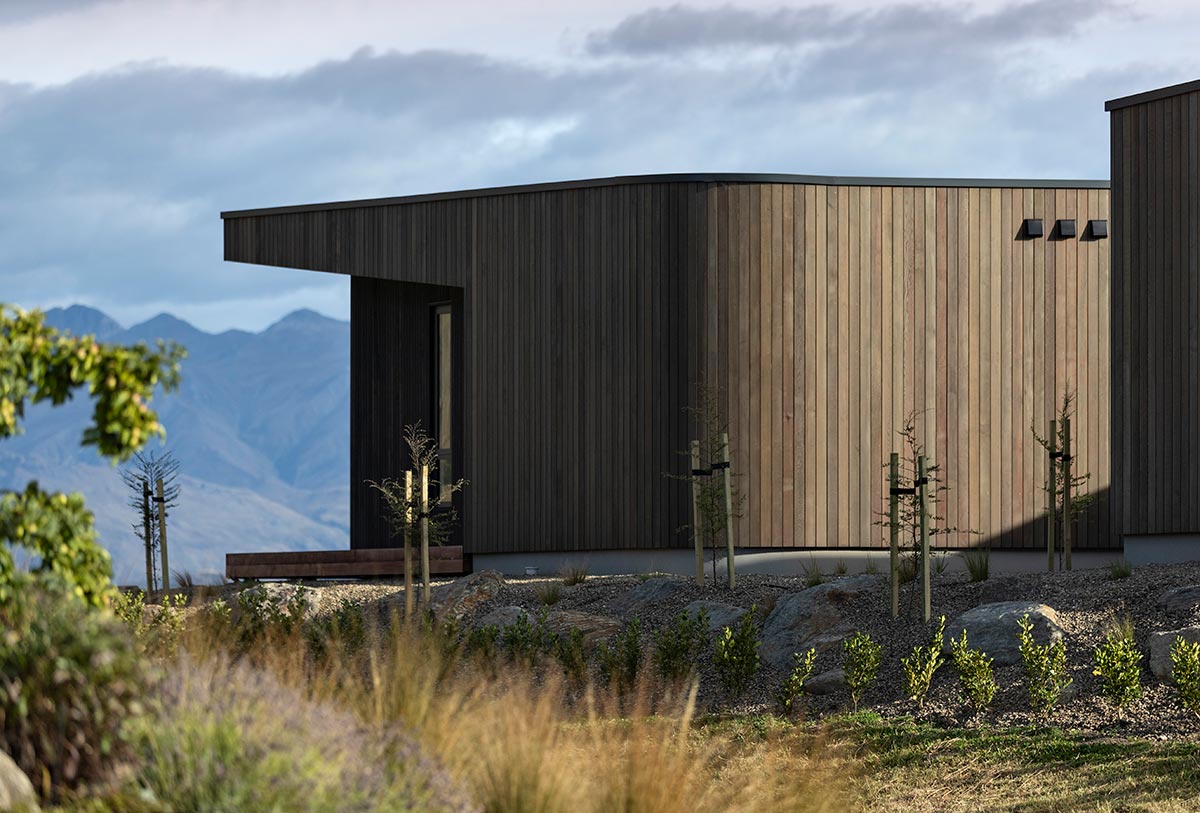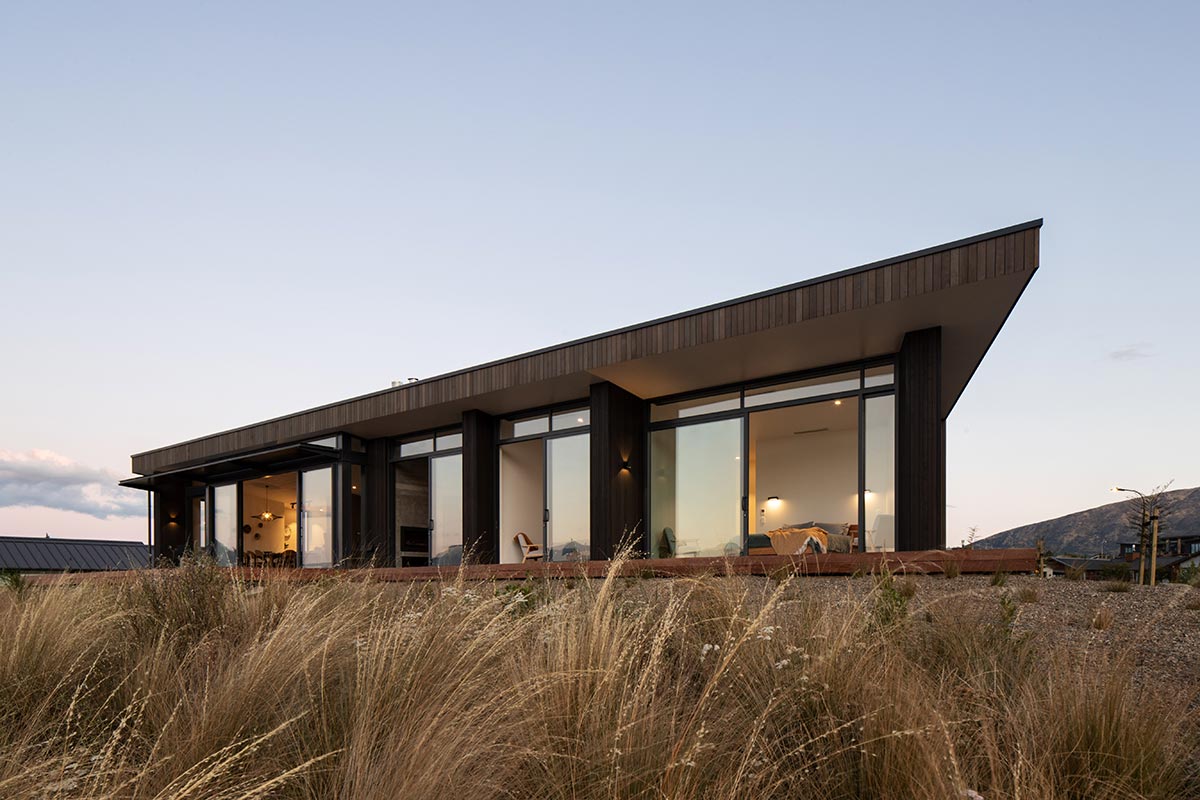 During the day, the Ruby Ridge House is simply a joyful residential structure that fulfills your modern-day cabin goals. But at night, this timber-clad home exudes a subtle glow of a home we've all grown to come home to at the end of every day.
House Project: Ruby Ridge House
Architect: Condon Scott Architects
Location: Wanaka, New Zealand
Type: New Build
Photographer: Simon Devitt