St Peters House II is a new freestanding home built at the rear of a narrow lot in the Sydney suburb of St Peters. This new home designed by Kreis Grennan Architecture sits on the client's backyard together with the original dwelling to create an additional accommodation and a sensible approach to increased urban residential density. Let's have a look at how this one turned out…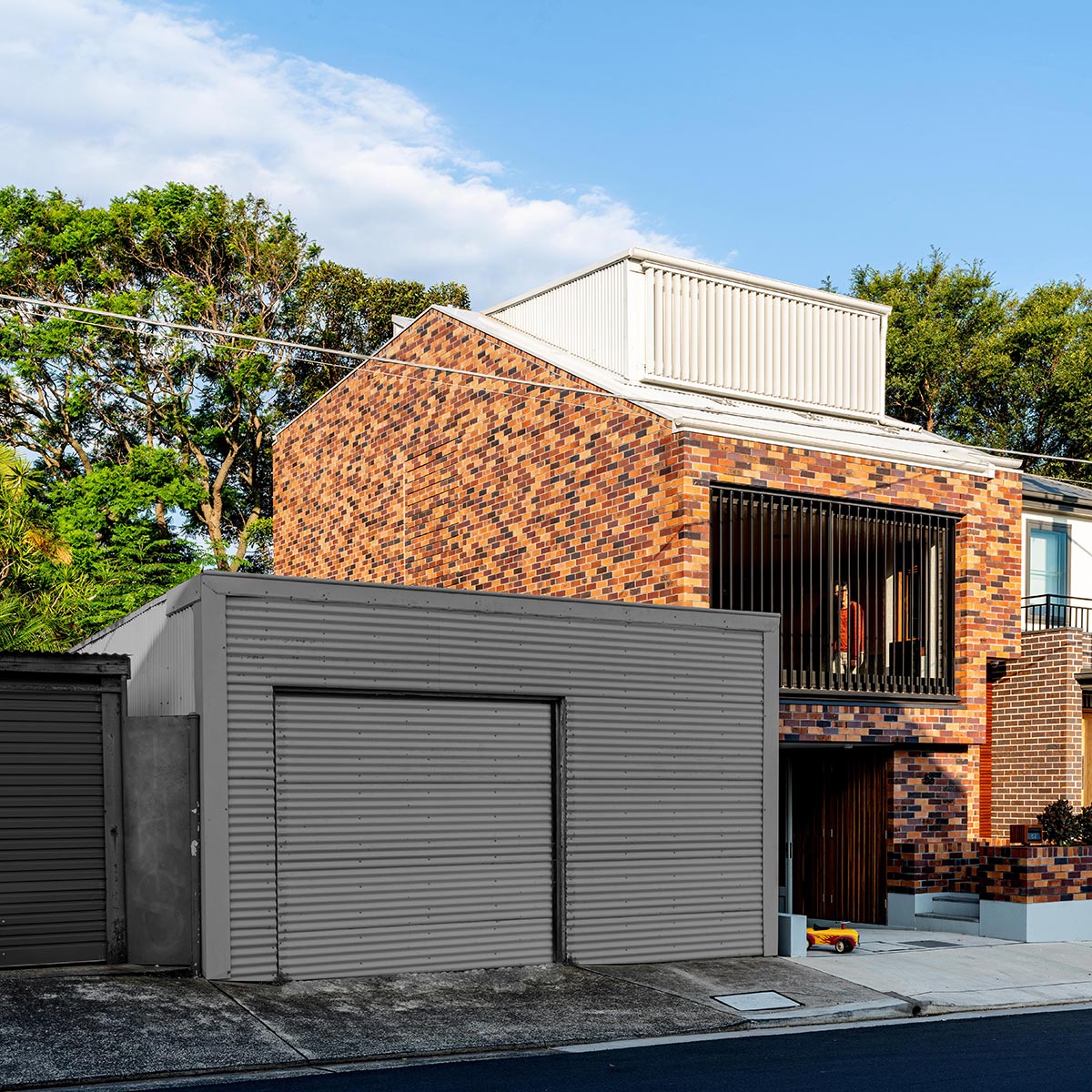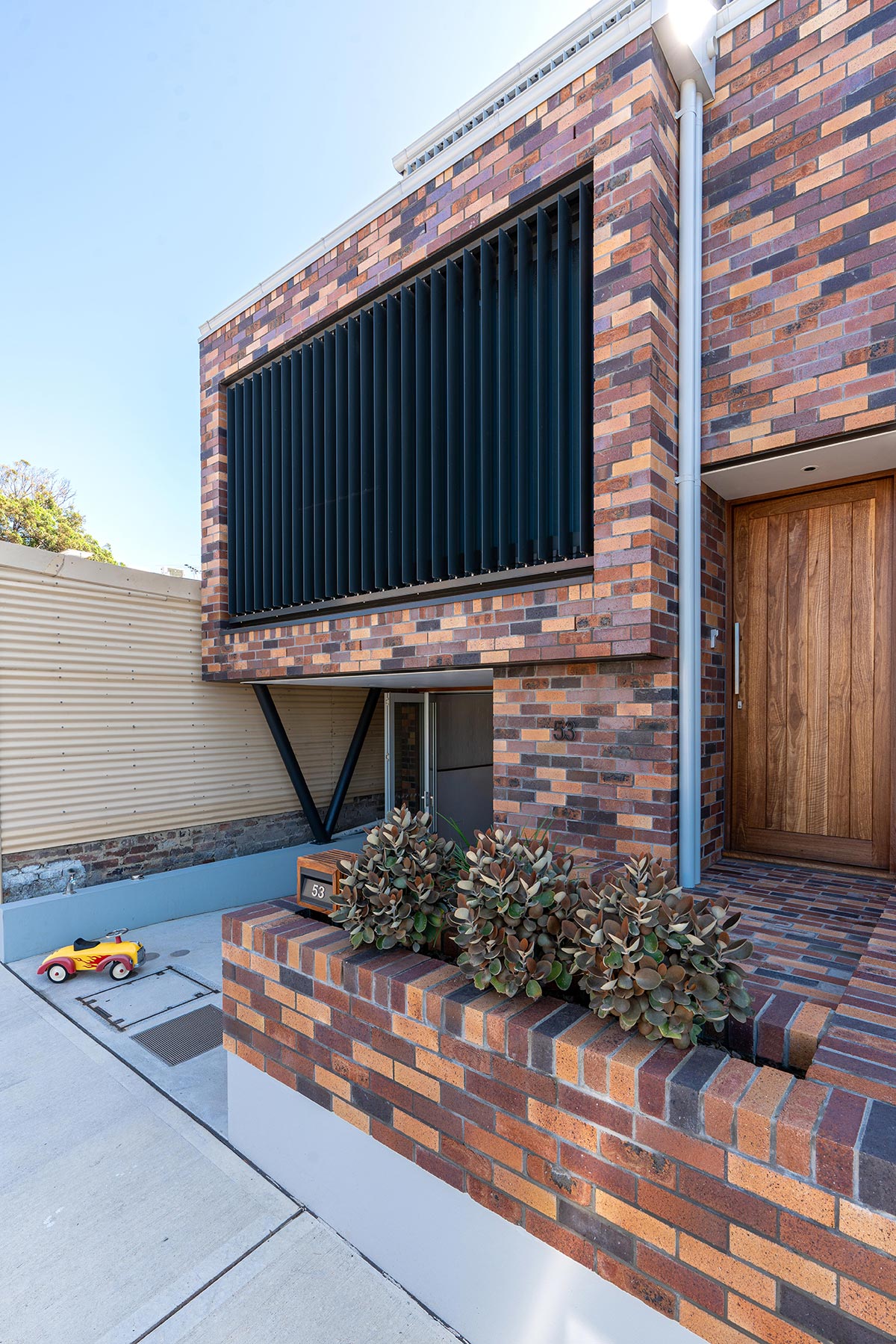 "Rising from the compact base of the building the visually lively mix is celebrated with a dark grey mortar joint. The solid nature of the front, where the building is shaped like a solid block, is eroded to the garden where the compact footprint is manipulated to work around the beautiful mature trees. Limiting the footprint was essential to preserve the garden and the beautiful existing trees. The volume is modulated to relate to the ground, street context and trees." – Kreis Grennan Architecture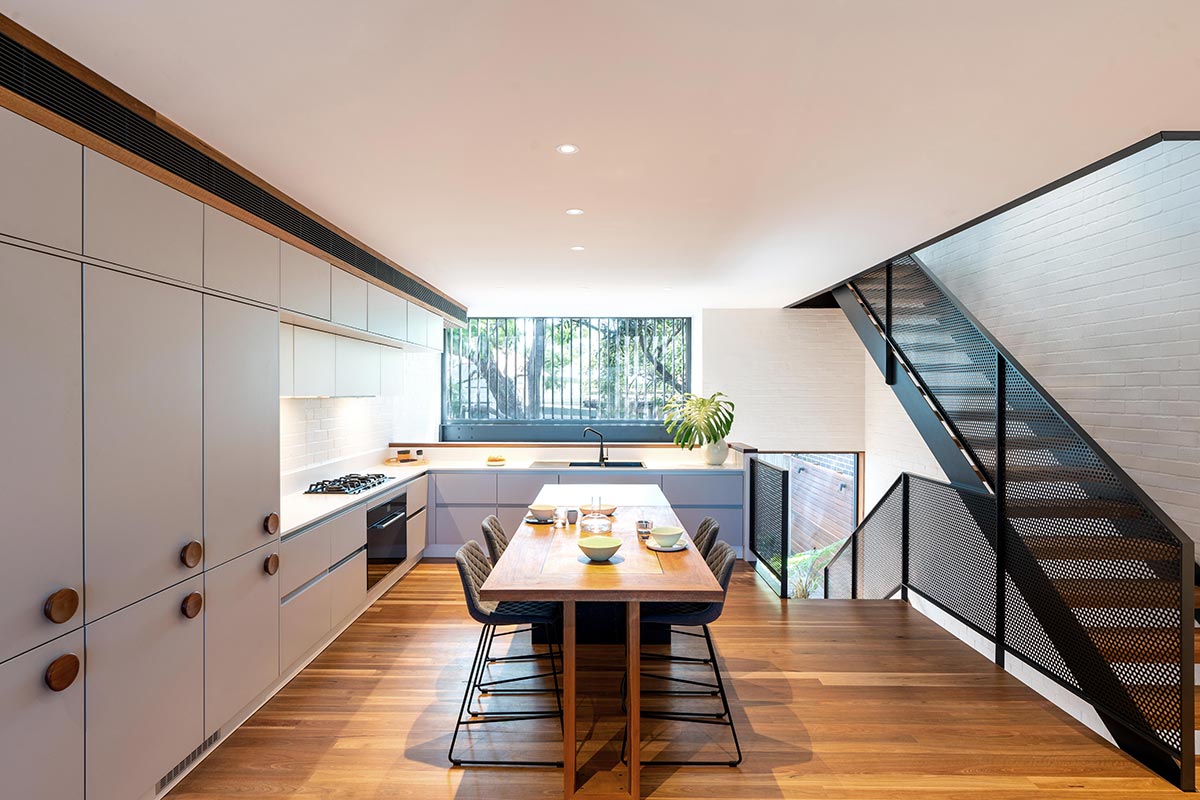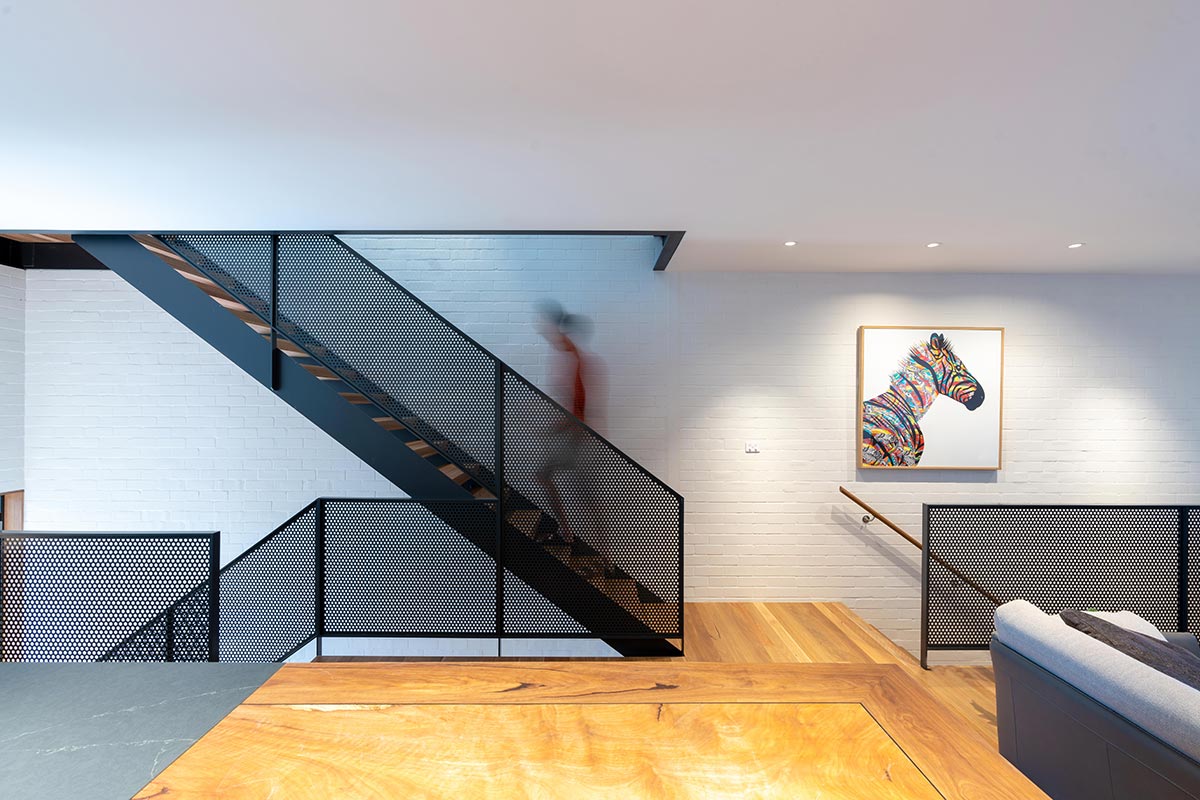 A selection of six bricks was chosen and mixed on site. It was the main choice of material for this build because the ground of the site is abundant in clay. Most of the structures in the area are also built with the same materials as it was the logical choice in connecting to the site and ground, while also addressing the durability and the aesthetic needs of the client.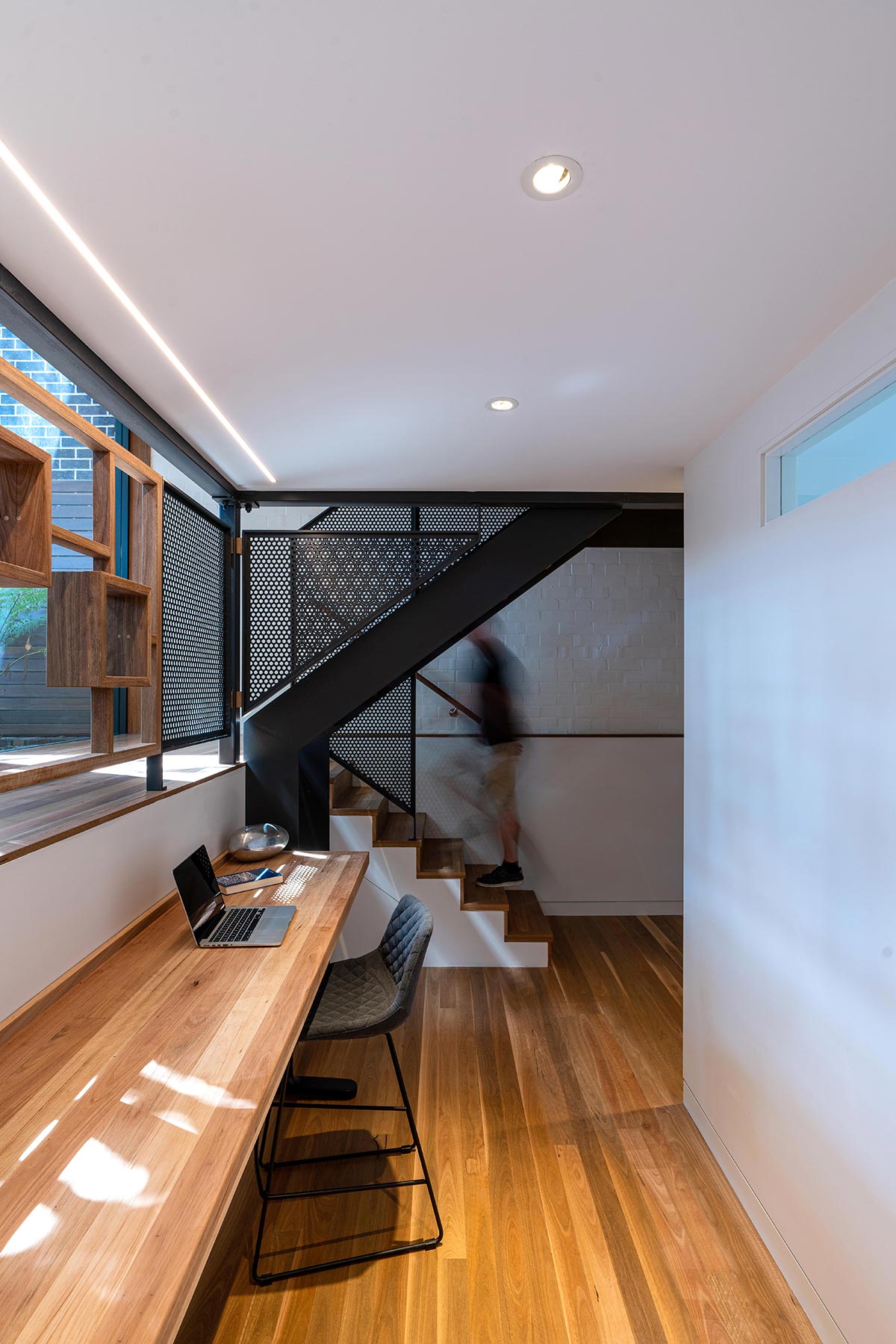 Internally, the colours of white, brown, and black create a pocket of texture and the greenery that is found both internally and externally complements the surrounding area. Warm timber finishes provide a sustainable, warm, low maintenance and durable finish that adds to the overall livability.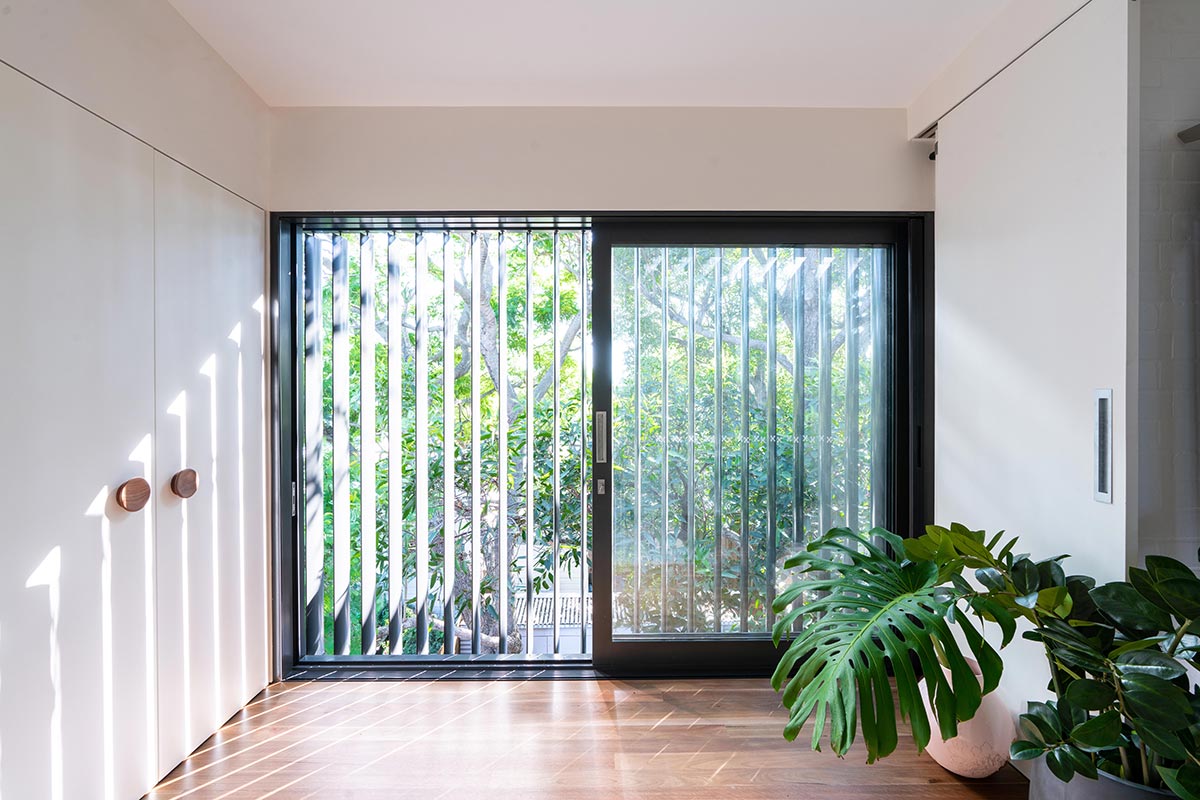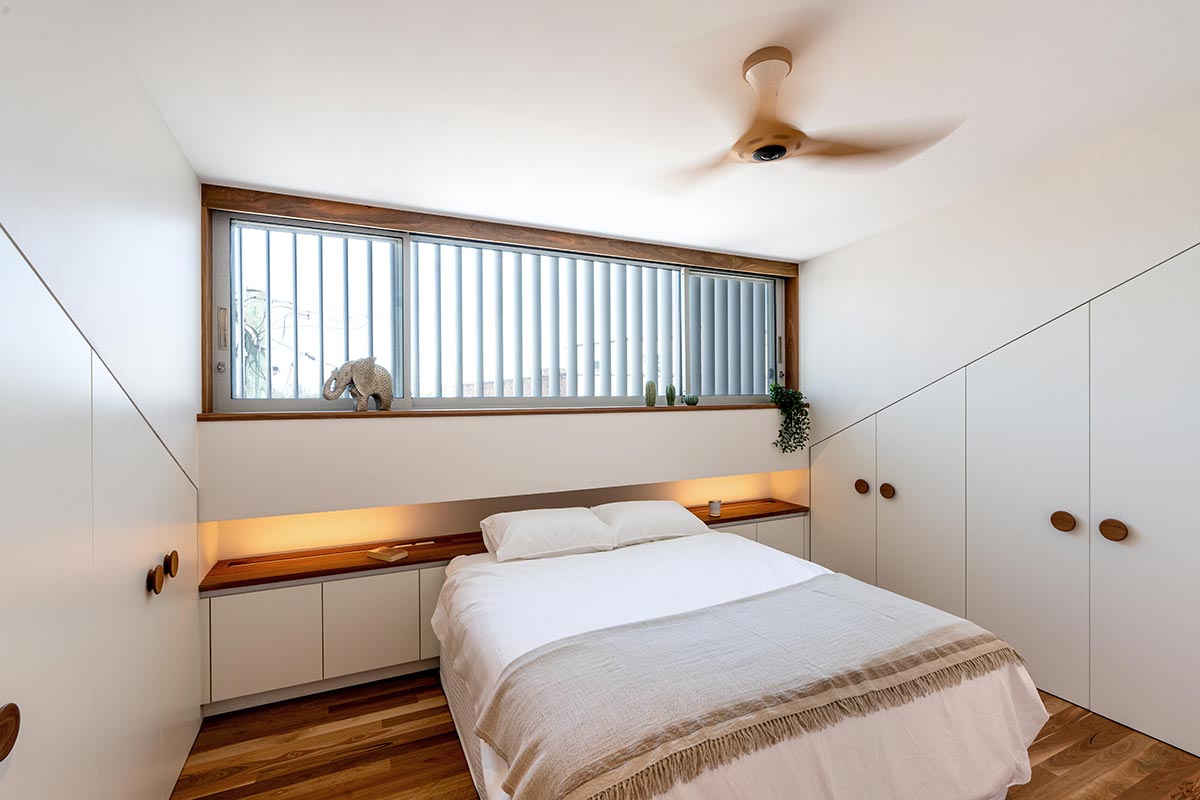 "On the lower ground floor, a covered hardstand, workshop, laundry and study are located. Above on the upper ground floor is an open plan living platform connected to the street and garden. Under the roof are two bedrooms and bathrooms. One bedroom is a flexible space also for exercising or for guests. In size it's a humble home made with humble robust materials." – Kreis Grennan Architecture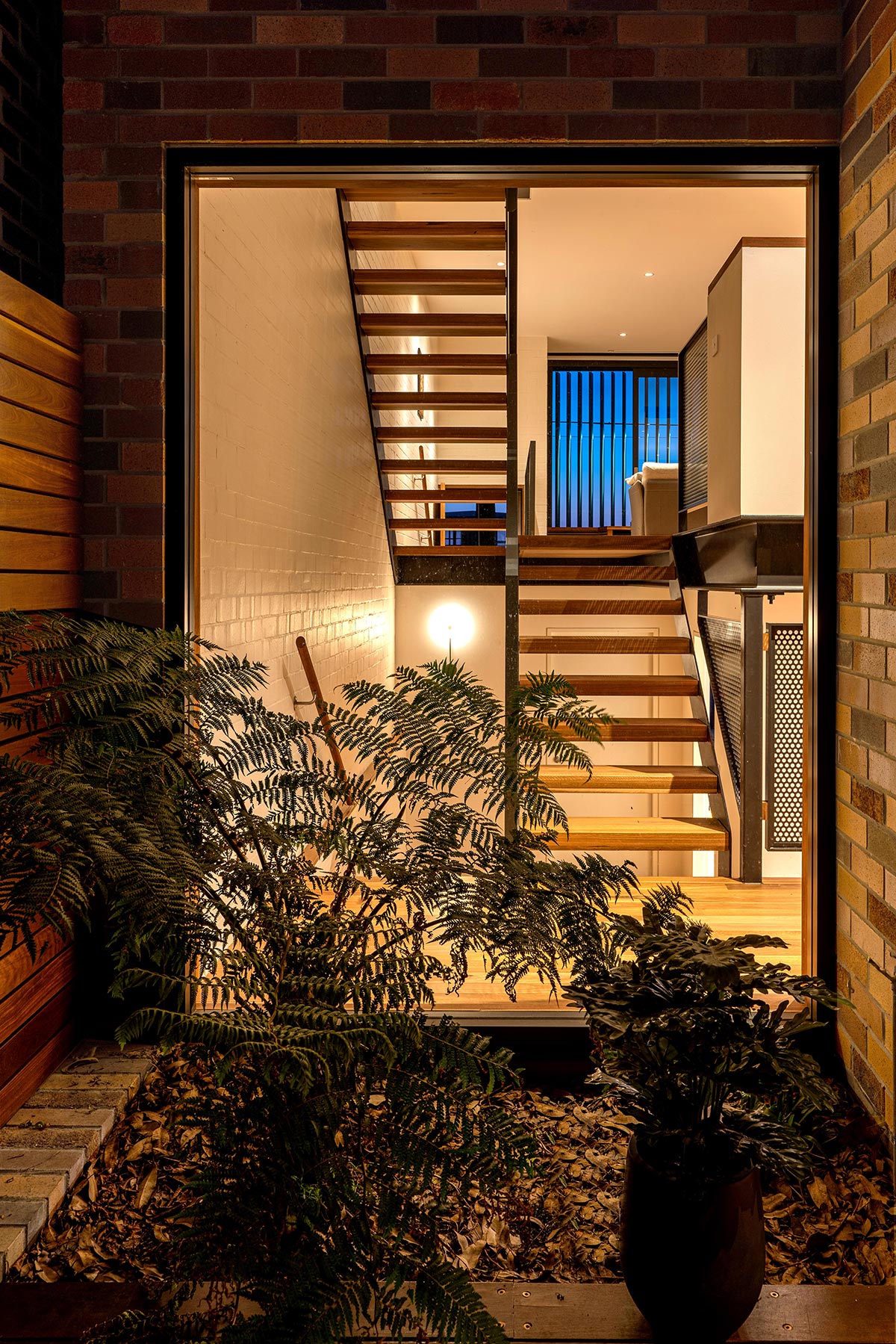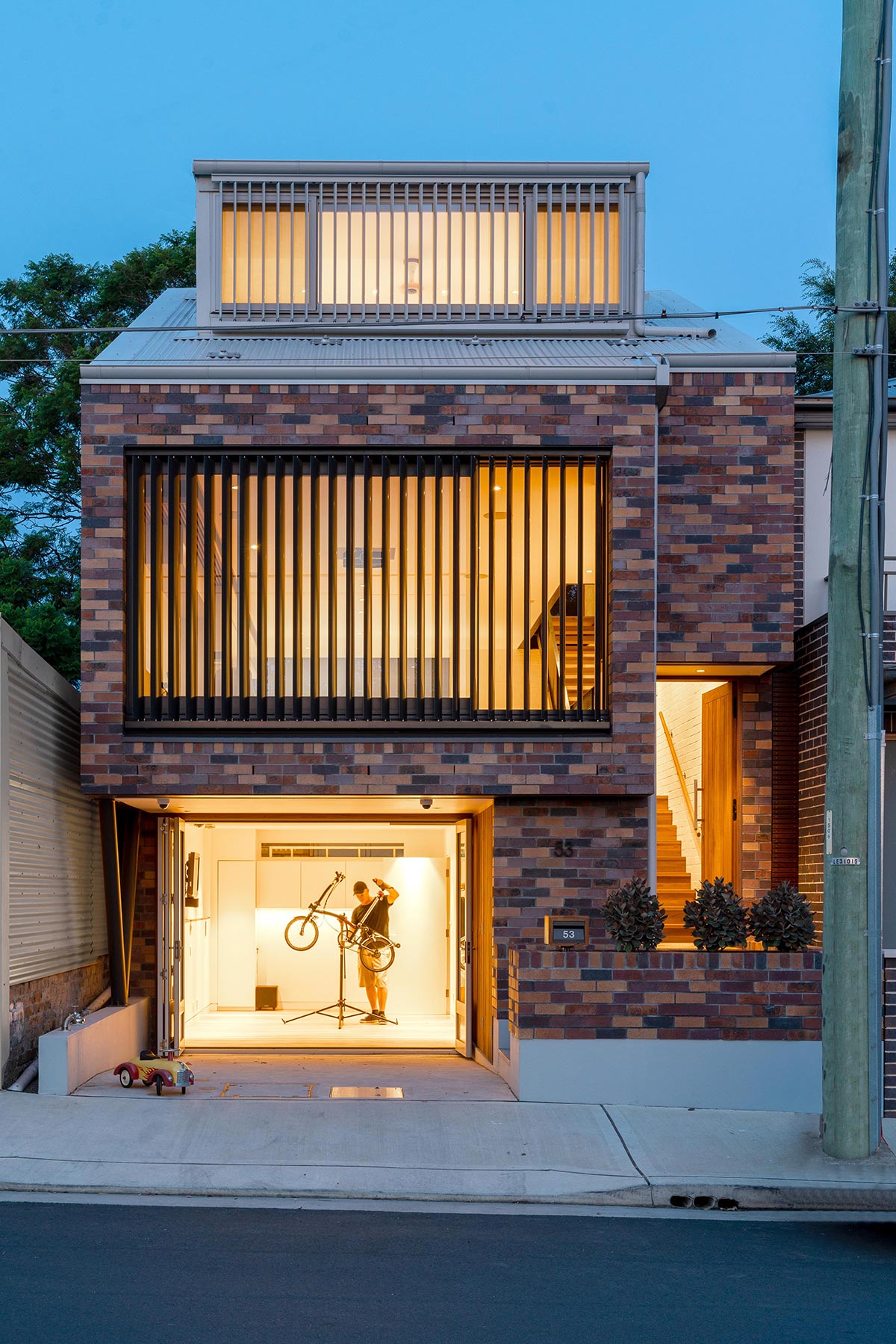 The overall concept created a strong degree of flow between contemporary interior and traditional exterior spaces and allows for a perfect blend of obscurity from the outside and a homely feel on the inside.
House Project: St Peters House II
Architect: Kreis Grennan Architecture
Location: Sydney, Australia
Type: New Build
Photographer: Douglas Frost