Aireys Inlet-based artist Kasper Raglus will launch his second solo exhibition at Modern Times from June 4 to 18 2020. The exhibition entitled 'Reflections' will feature a series of his 22 oil paintings on marine ply that continues the steadfast refinement of his own form of geometric abstraction. You might remember Kasper from our 2015 Hunting Collective exhibition, since then Kasper has developed his work and gone on to become a finalist in multiple art awards including the Muswellbrook Art Prize this year and Fishers Ghost Art Award last year.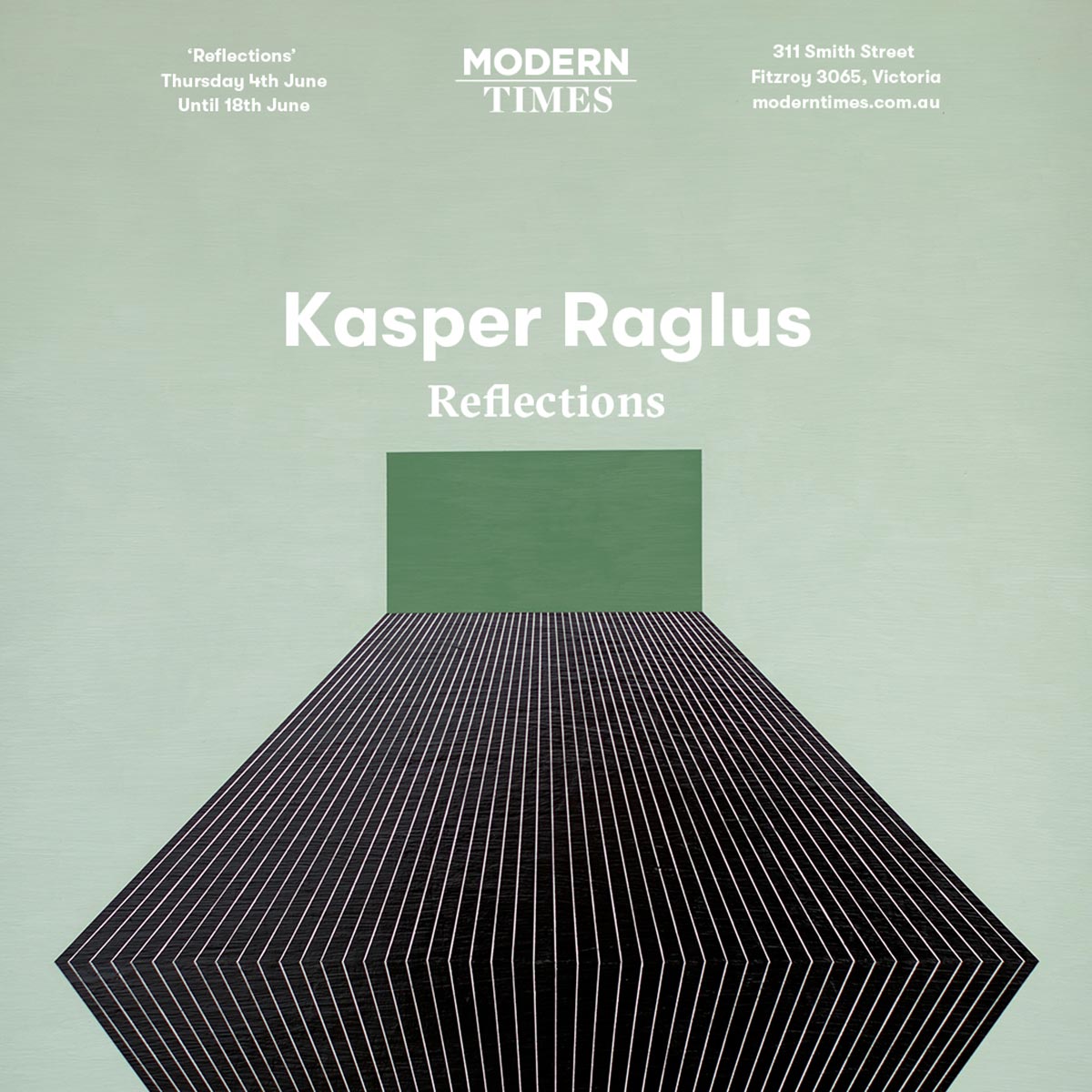 Exhibition Details
Title: 'Reflections'
Dates: June 4 – 18, 2020
Where: Modern Times Gallery, 311 Smith St, Fitzroy VIC 3065
Exhibition Partners: Blackhearts and Sparrows, Sample Brew
In each work his signature diamond motif shifts in and out of the picture plane – anchored, constrained or interrupted by blocks of vivid colour and animated with immaculately rendered linework.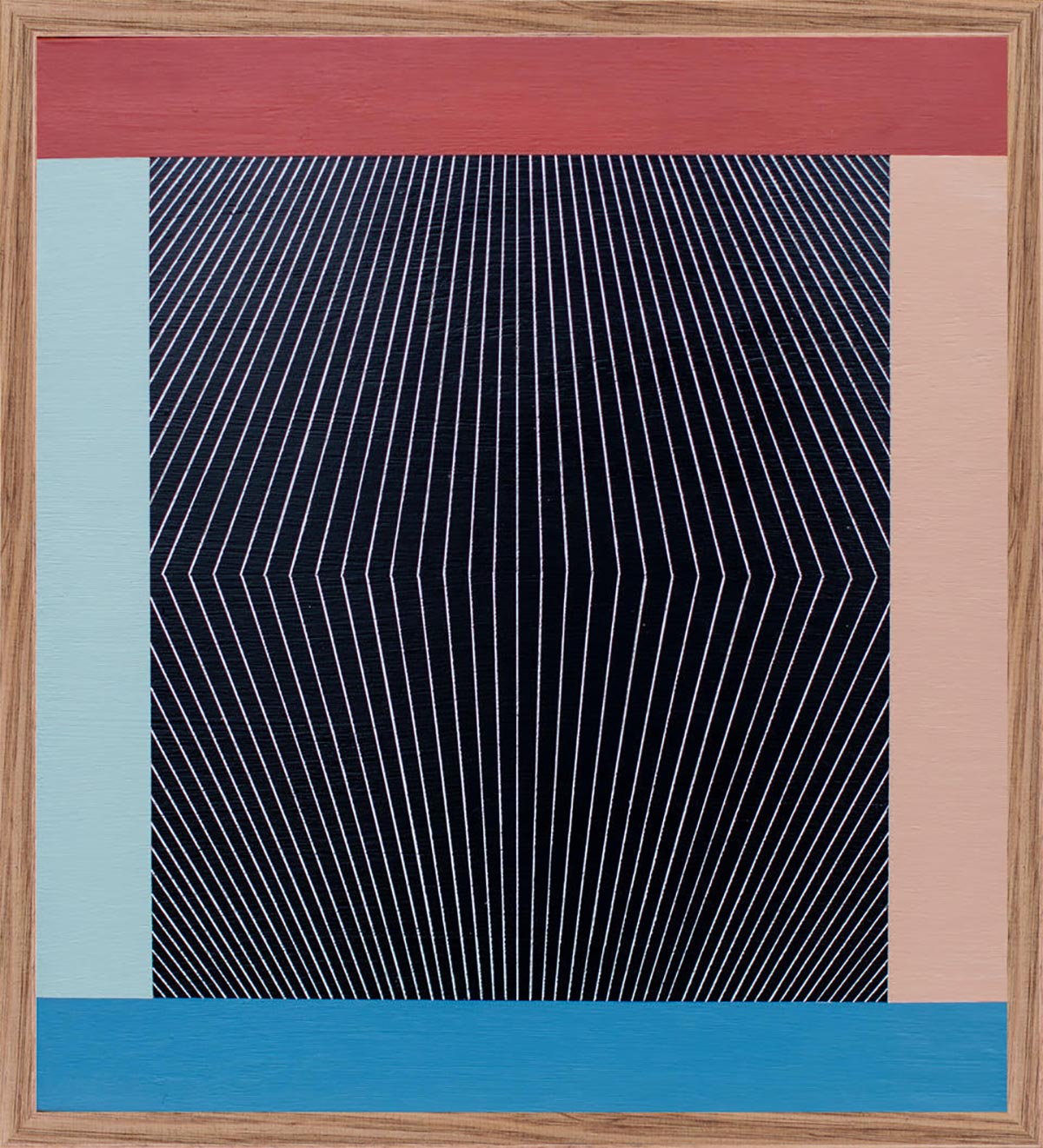 "For this new body of work I wanted to create spaces for people to look forward and back in their lives. Each painting is a symbol of things that are everlasting, love and new beginnings, waves and landscapes, silence and sound." — Kasper Raglus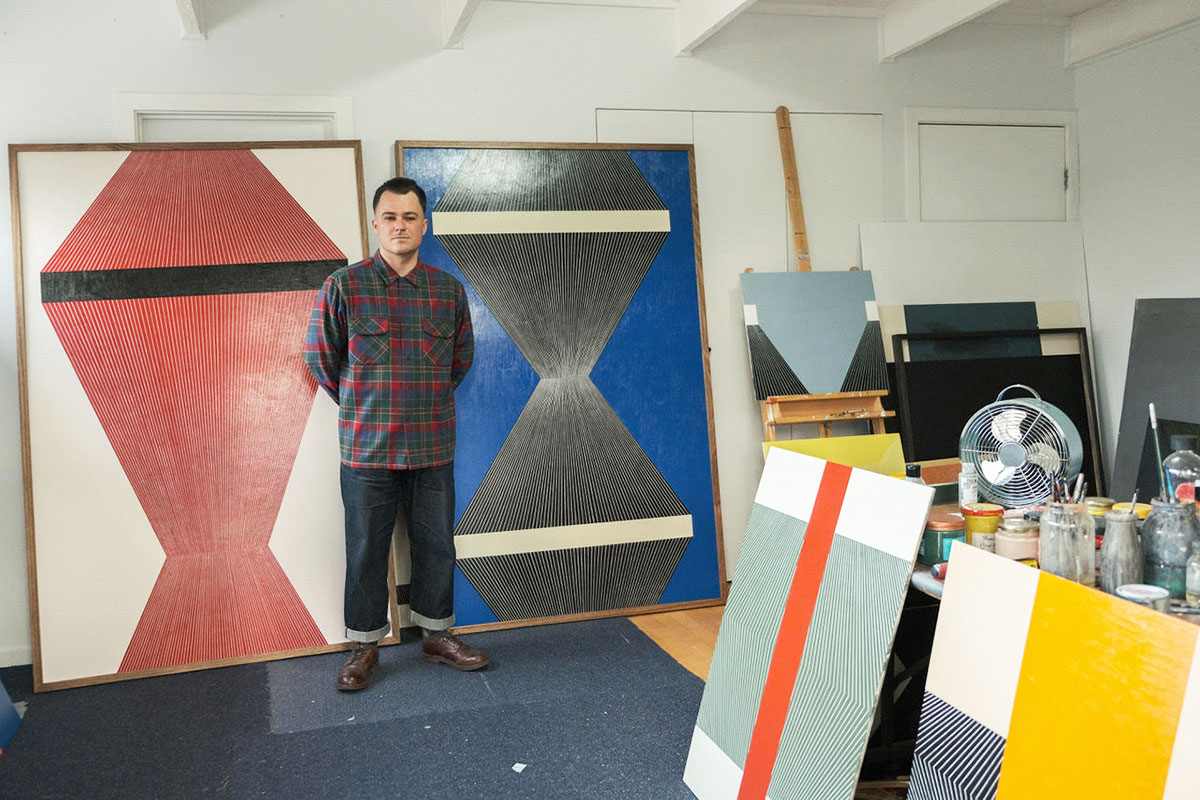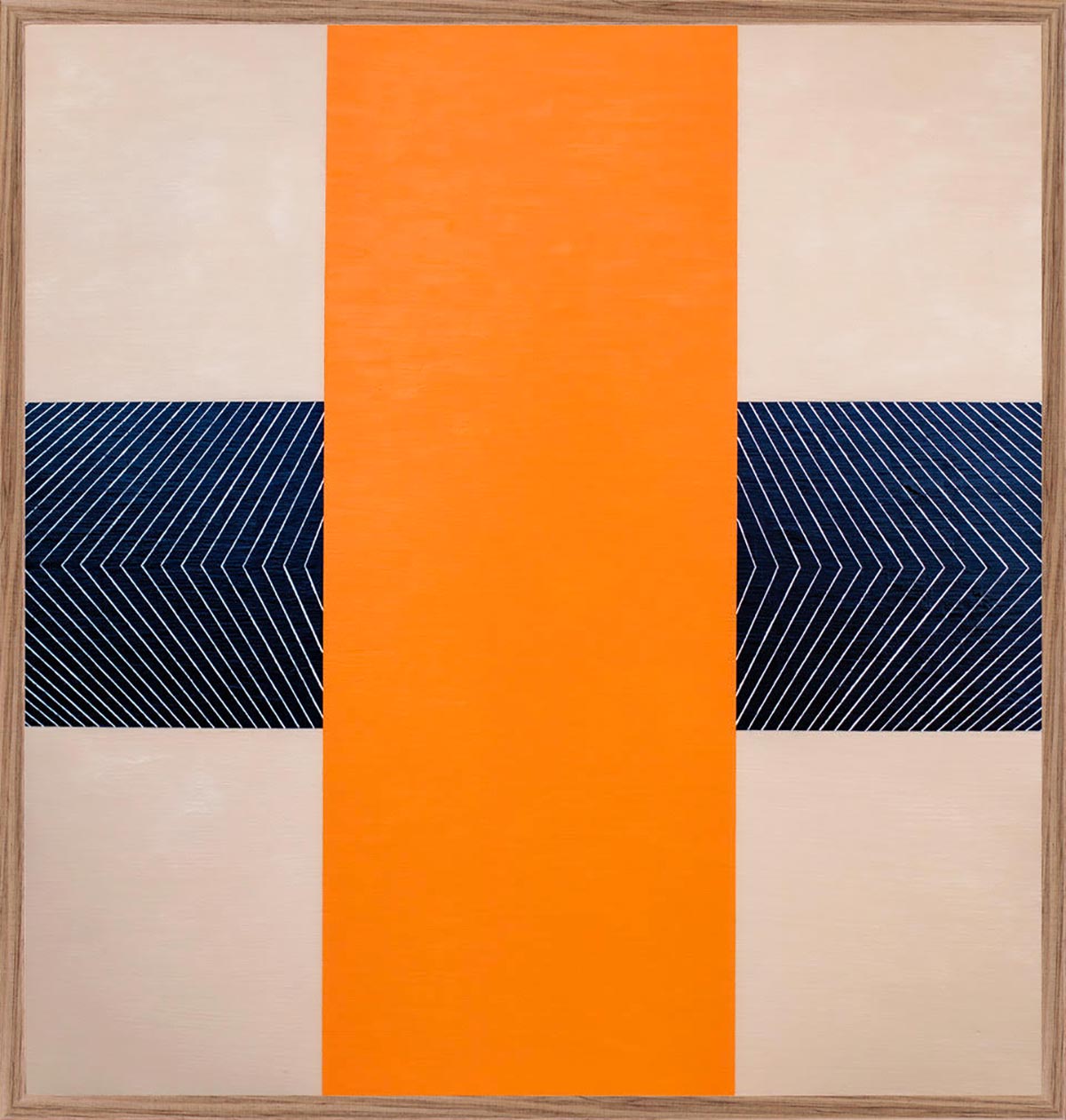 "Despite Raglus's disciplined adherence to a minimalist aesthetic, the work is steeped in romanticism and emotion. This imbues the work with a warmth and humanity, which in combination with the aesthetic properties of each work, draws the viewer in and creates a contemplative space that is particularly timely," adds Modern Times director Amy Malin.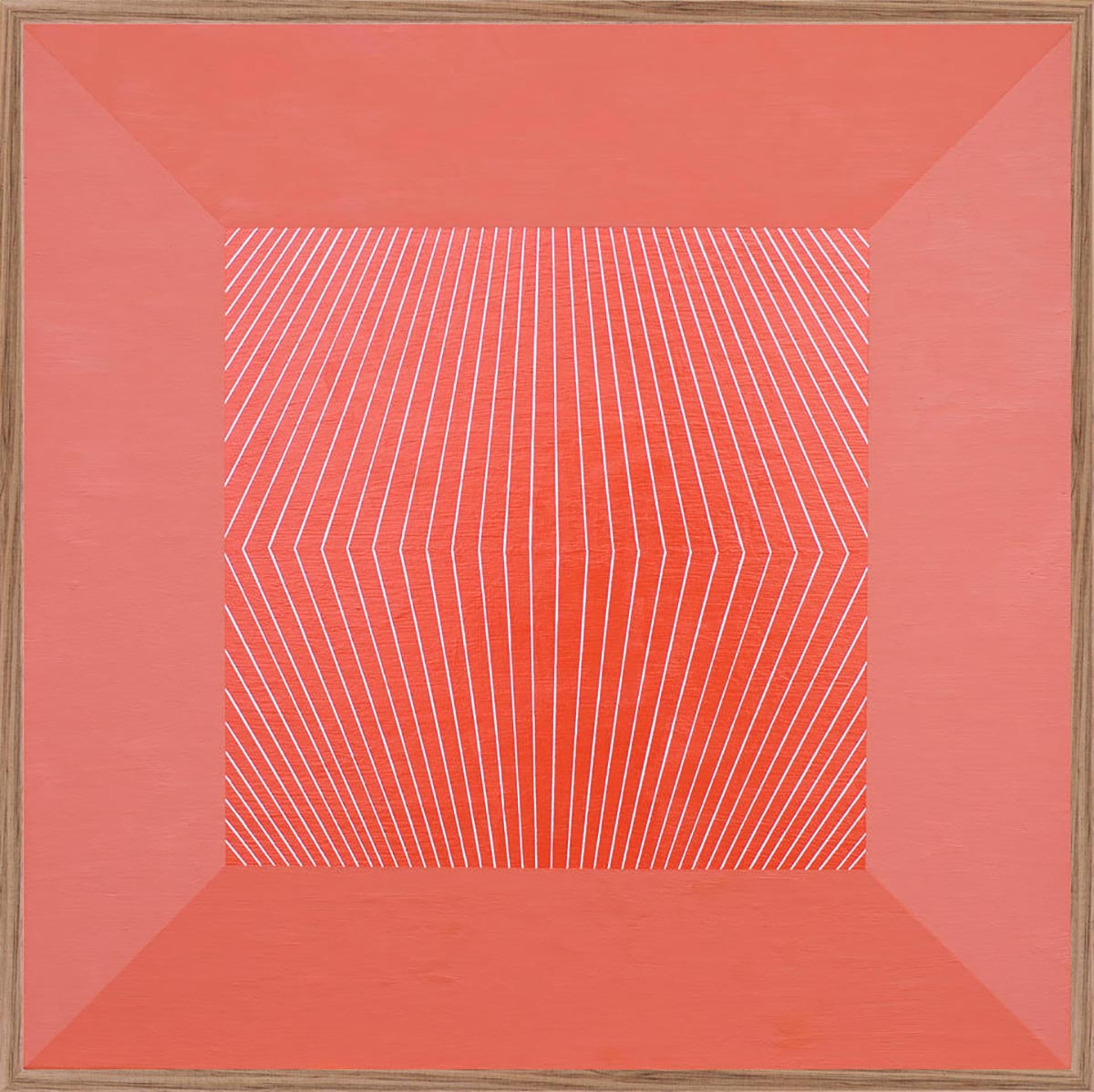 Due to the restrictions surrounding Covid-19 they will not be holding an opening, however they would be delighted to welcome you into the showroom from June 4 – 18 when the exhibition will be on display.
Kasper has been featured in our Hunting Collective series so if you want to find out more about him, be sure to check out his profile here.