An existing heritage stone cottage in the Adelaide Hills got a new contemporary pavilion designed by Mountford Williamson Architecture. Torrens Valley House was built for an extended family that had outgrown the small cottage and needed more space for living and entertaining. The addition and alteration includes new living, dining, master bedroom and outdoor spaces. Shall we have a closer look?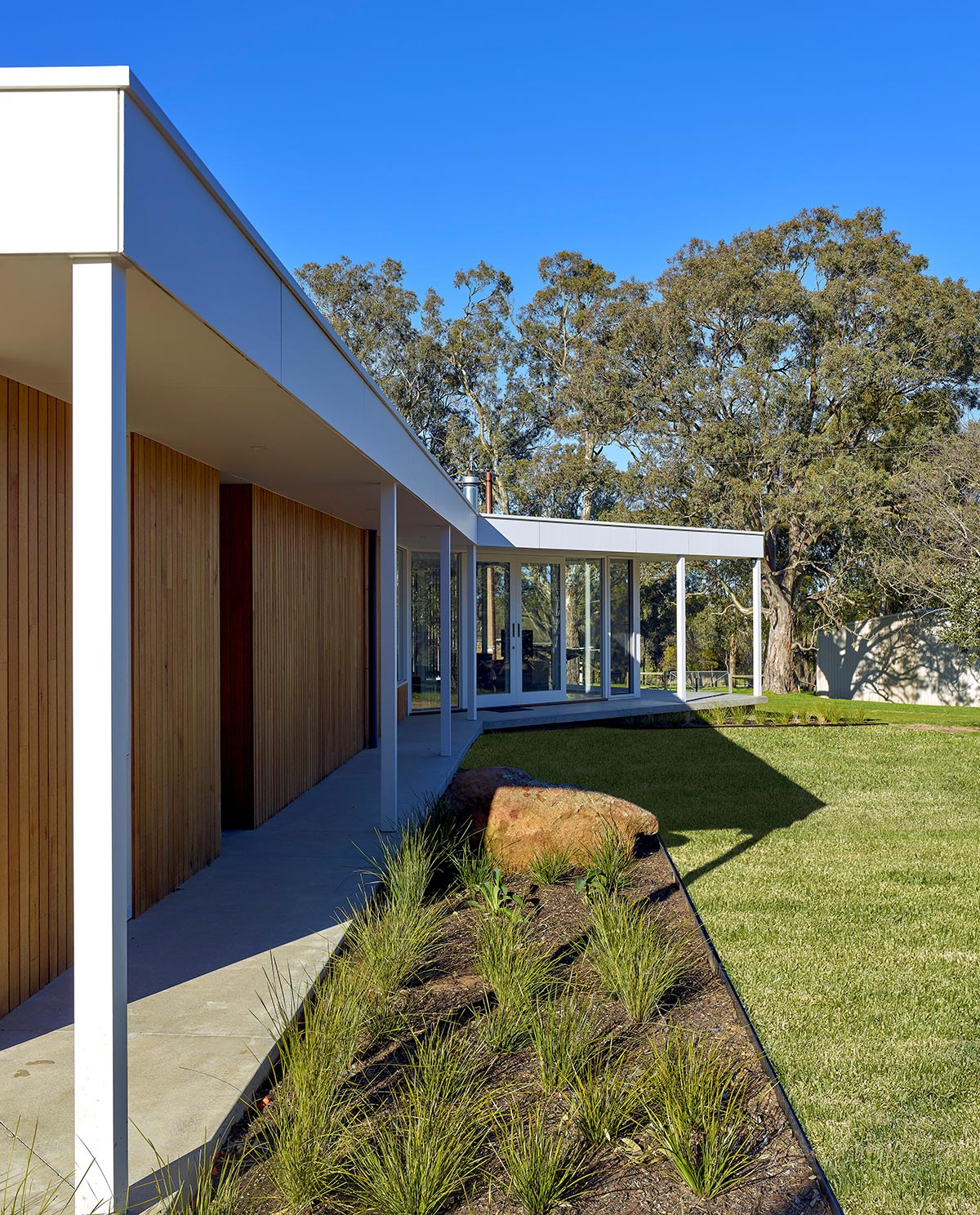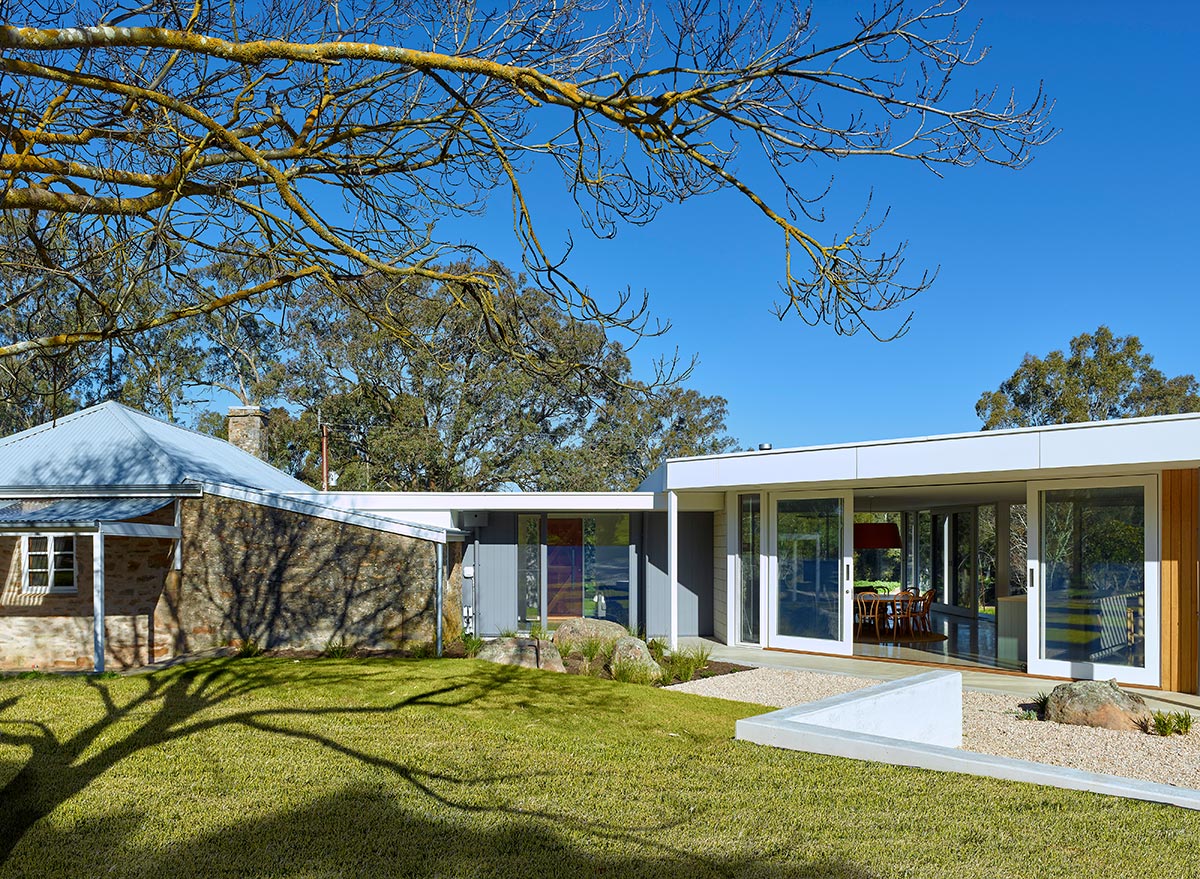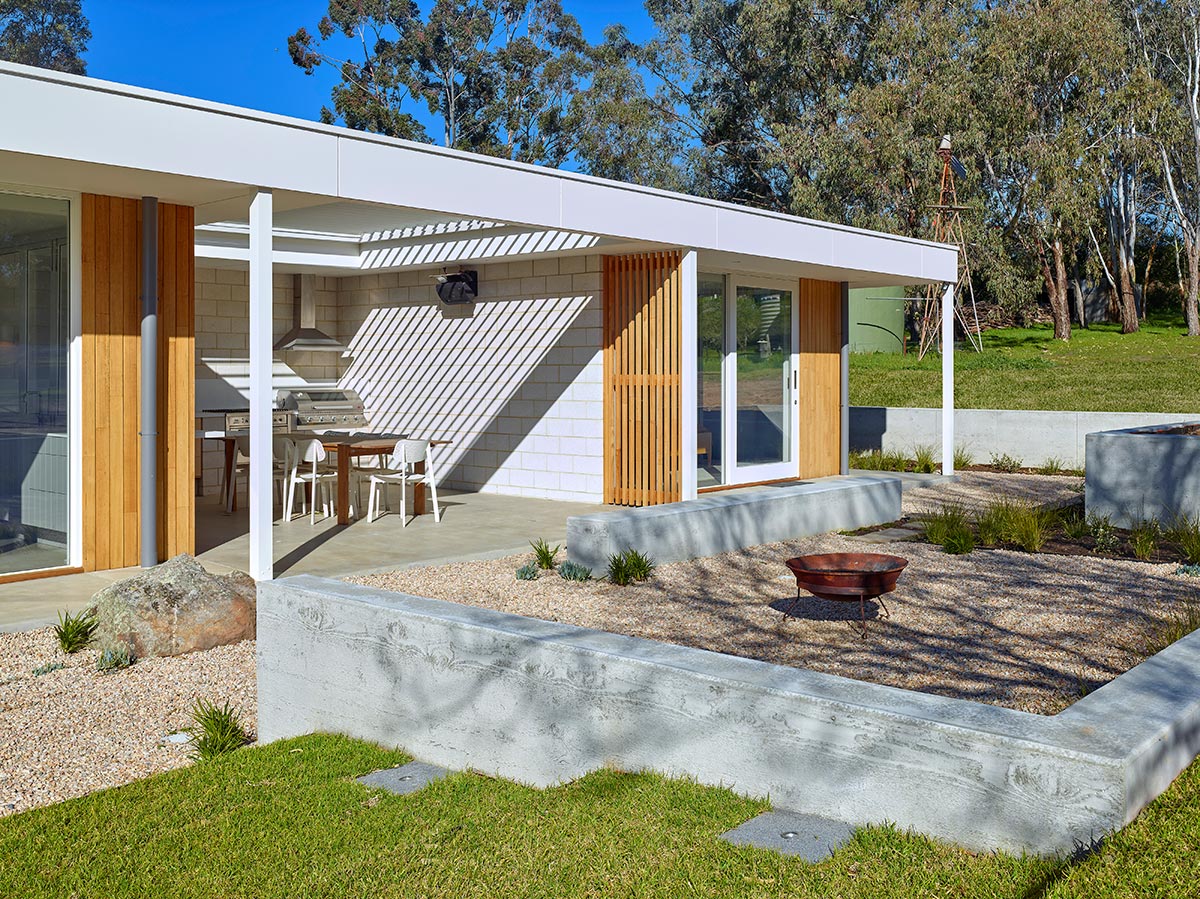 "The pavilion addition compliments and contrasts with the old cottage. It is designed in a way that does not compete with or overwhelm the character of the old cottage. The roofline of the new pavilion is kept low and flat which helps emphasise the pitched roof and heavy chimneys of the cottage and creates a balance between the old and new." – Mountford Williamson Architecture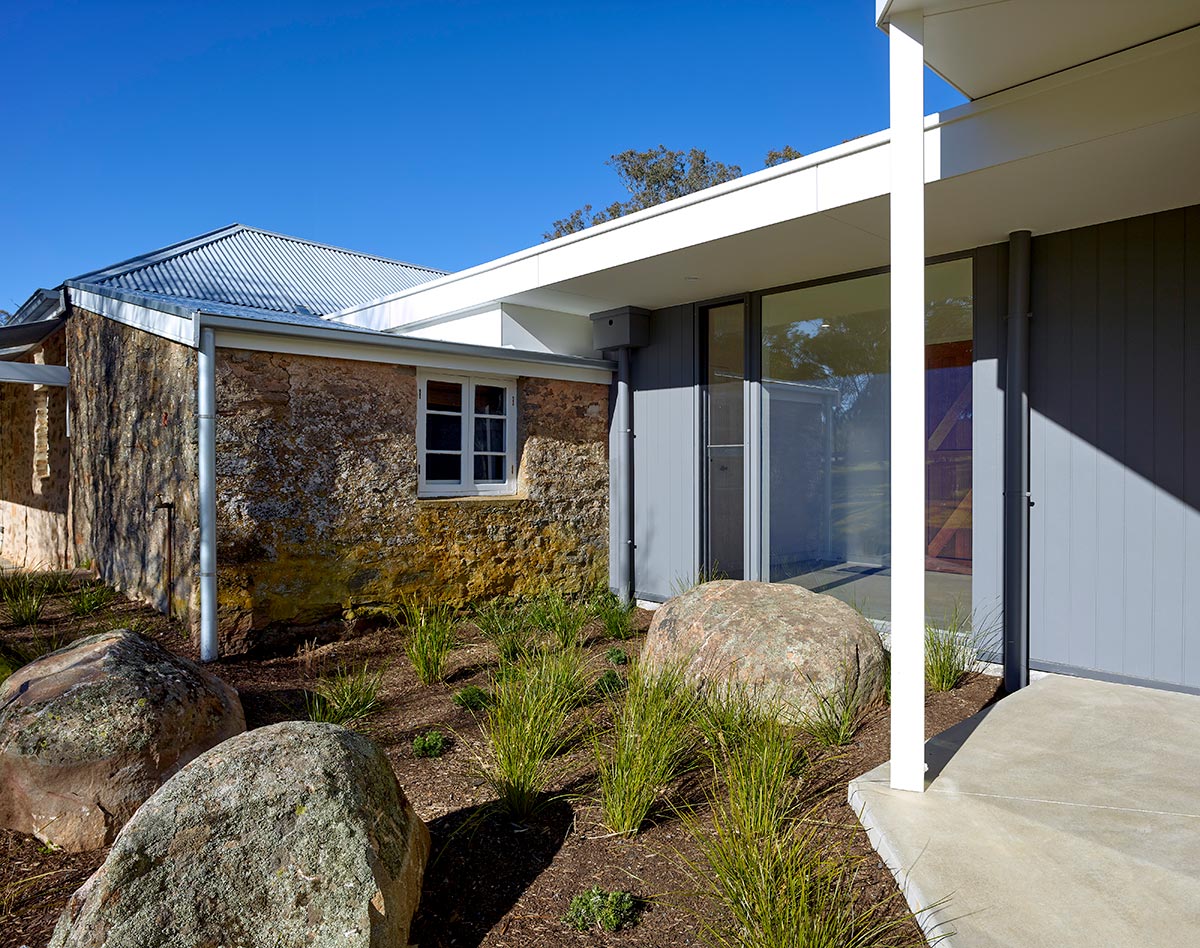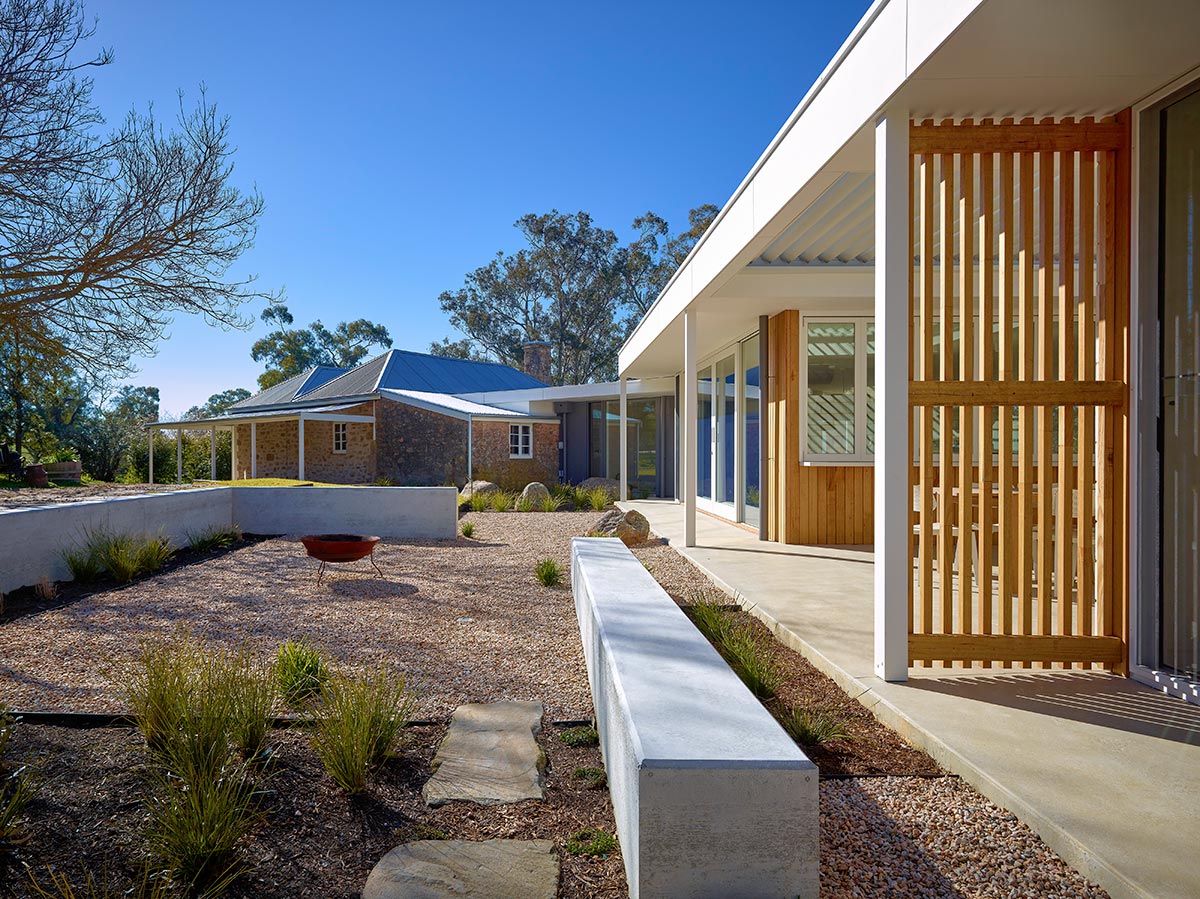 The verandah and other elements of the existing cottage have been re-interpreted to fuse with the addition. The rhythm of white verandah posts and shaded thresholds surrounding the old and new parts of the building help to bring a continuity and connection between them. The openness of the new pavilion goes against the cellular nature of the existing cottage, which has been remodeled as bedrooms and secondary living spaces.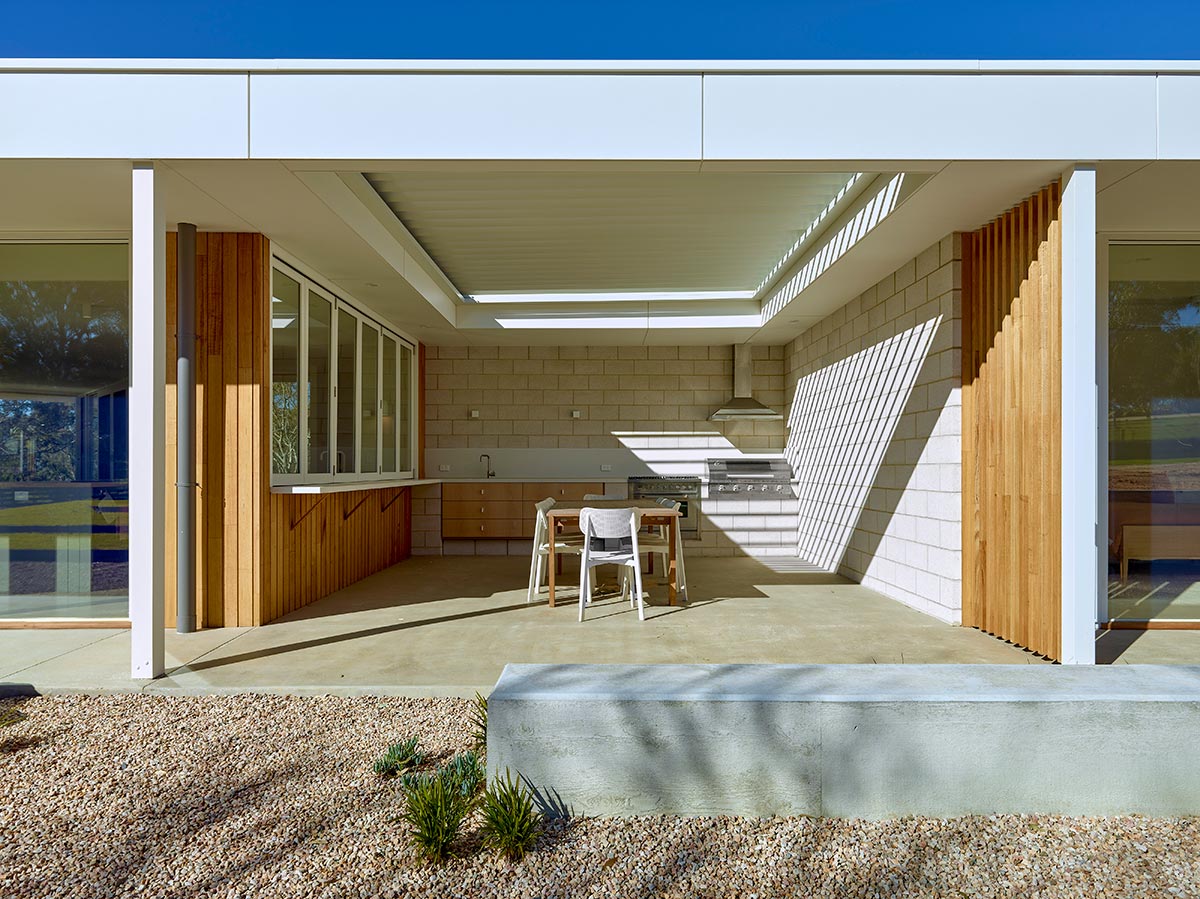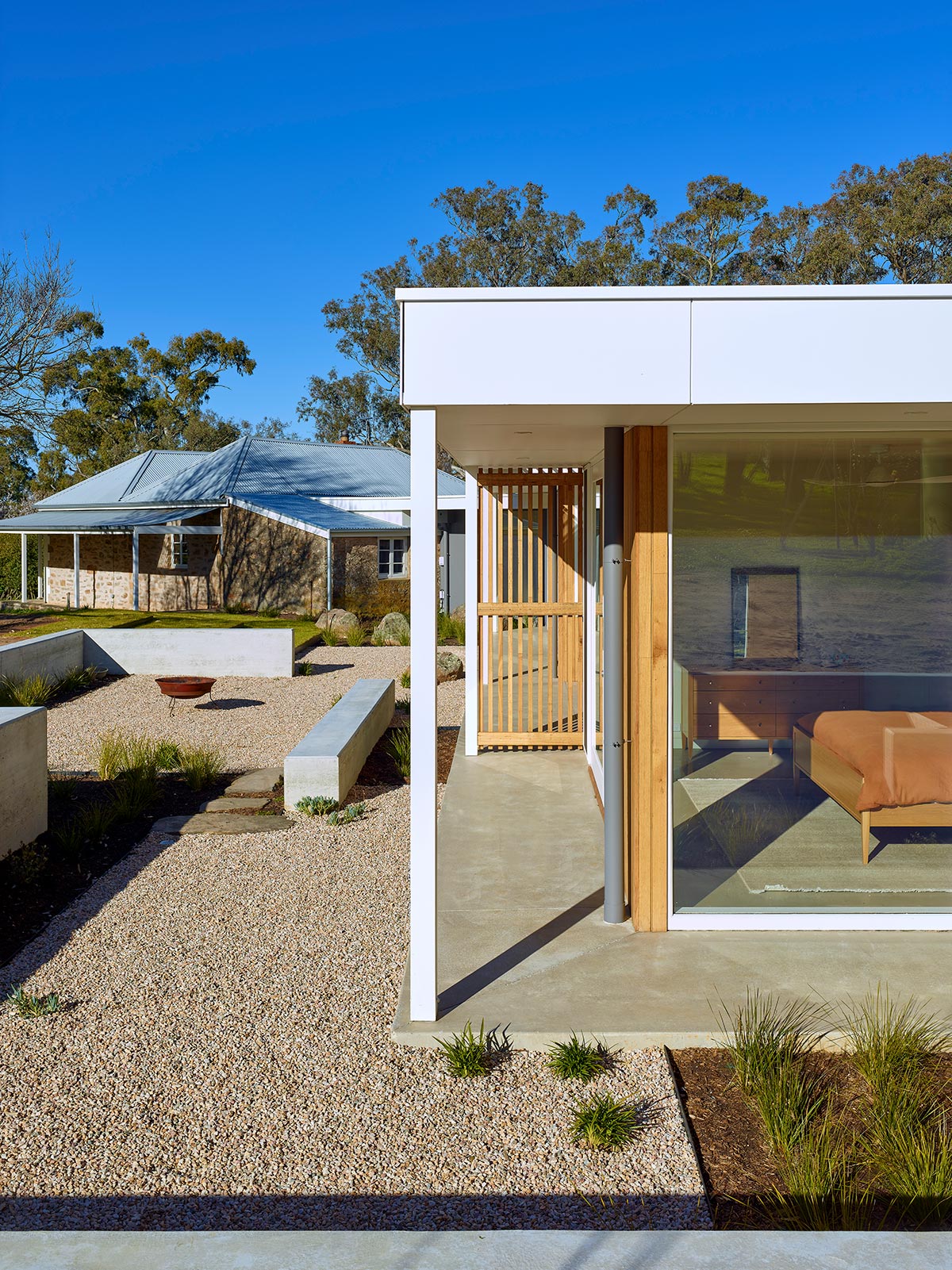 The house also features passive solar design techniques to guarantee a cosy, low energy use home throughout the year. The floorplan of the new pavilion is strategically angled, shifting its orientation to the north which allows the low angle winter sun deep into the home.In summer, when the sun is higher in the sky, the glazing and thermal mass are shaded by the optimised verandah overhang depth. To minimise heat loss in winter, the team utilised double glazing for the timber framed doors and windows.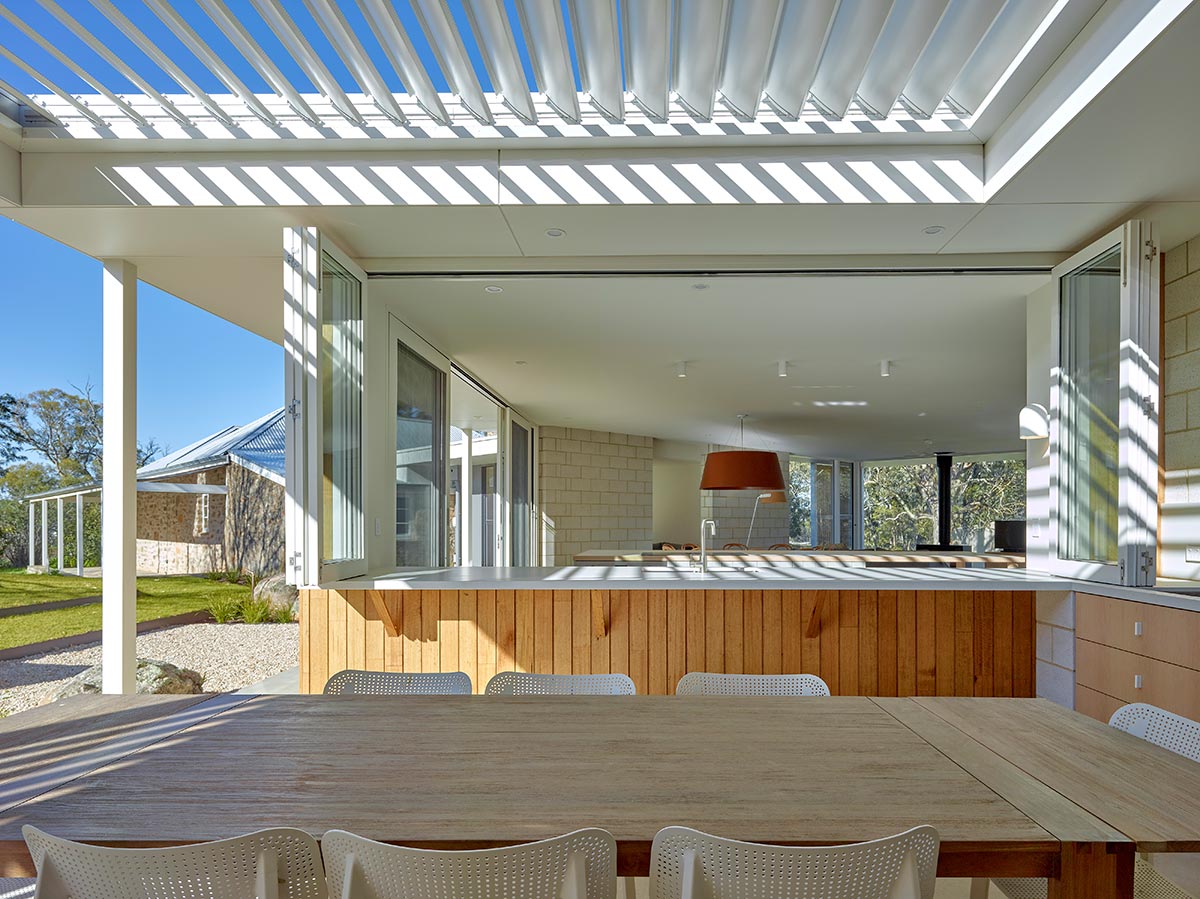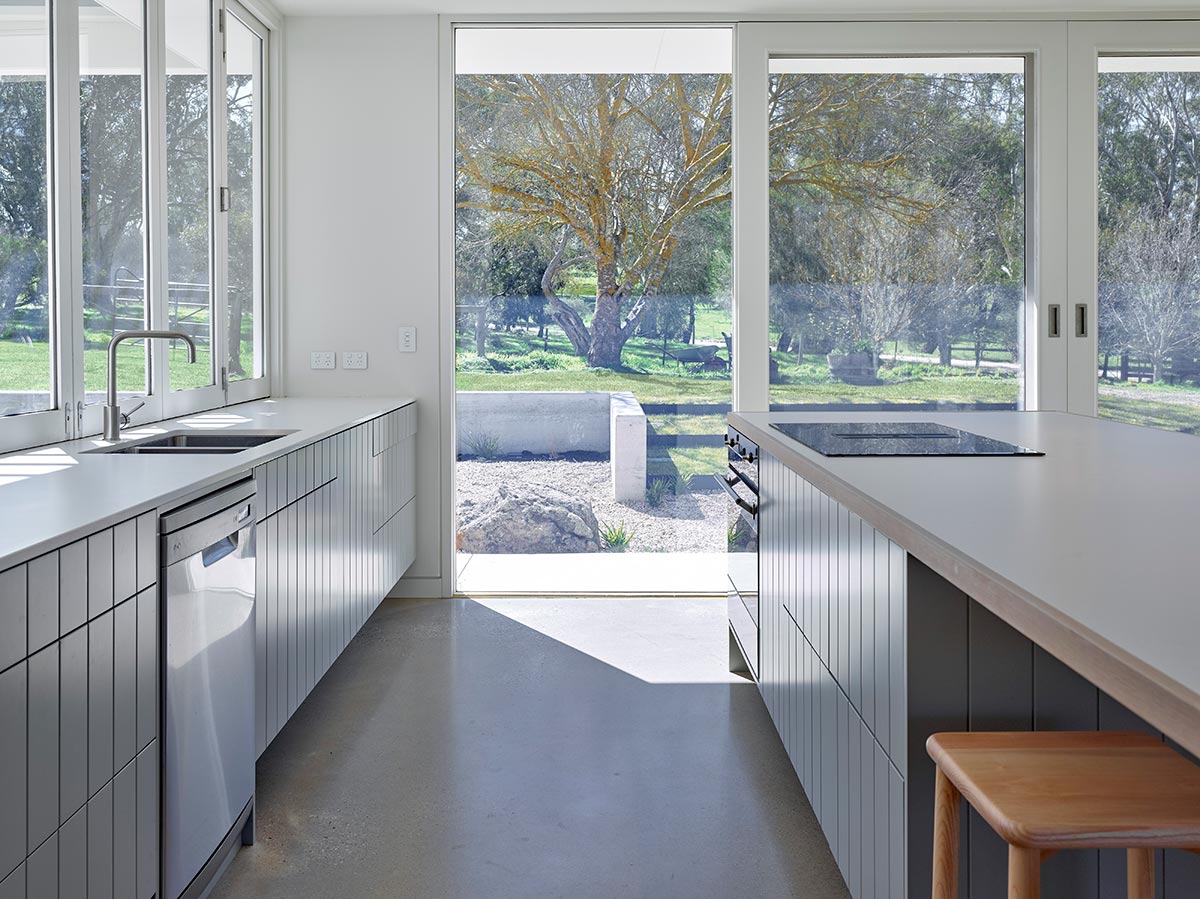 "The addition has been designed with a sense of openness and connection between the internal spaces, as well as to the outside. The large walls of glass doors open up views to the surrounding rural landscape, and give access to the verandah and landscape beyond. Outdoor space is defined through the use of off-form concrete retaining walls, along with changes in planting texture which seamlessly extend the inside to the outside." – Mountford Williamson Architecture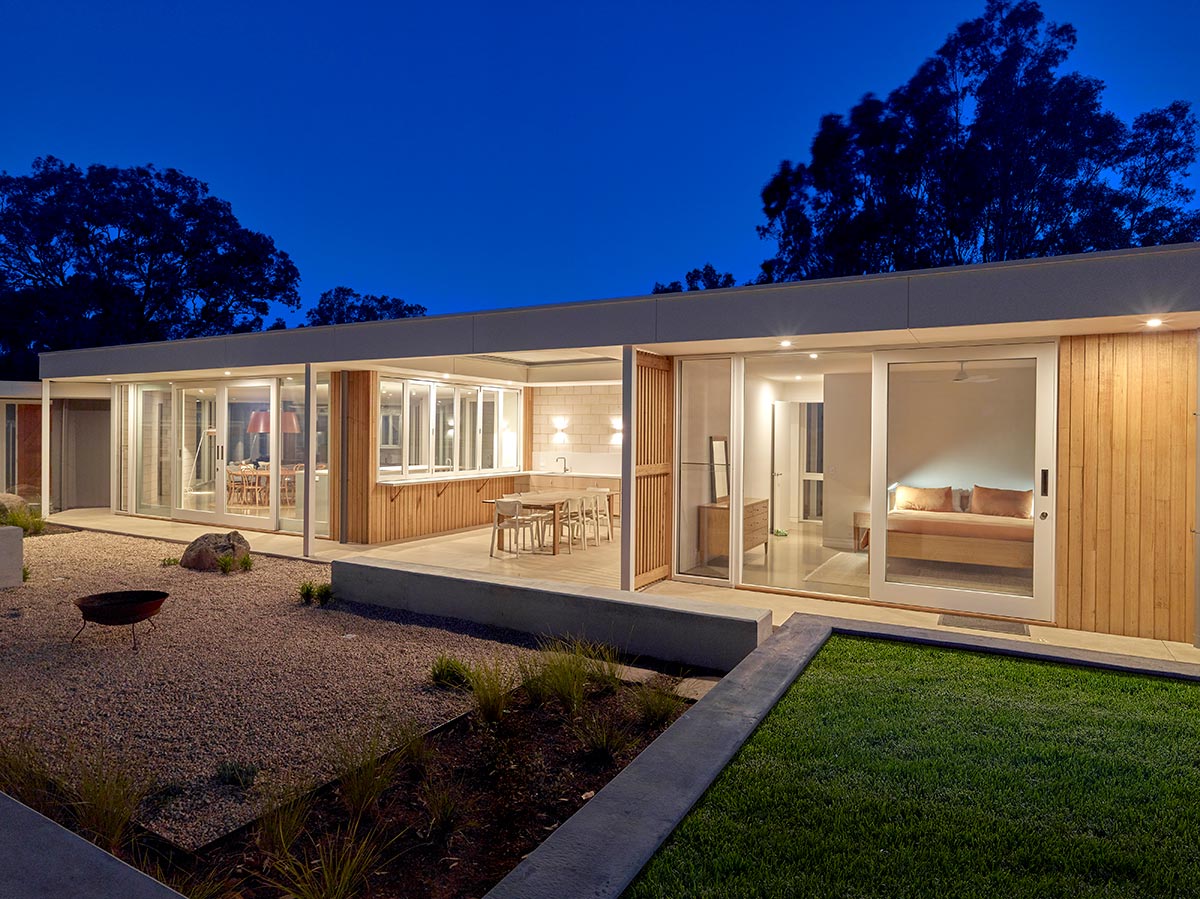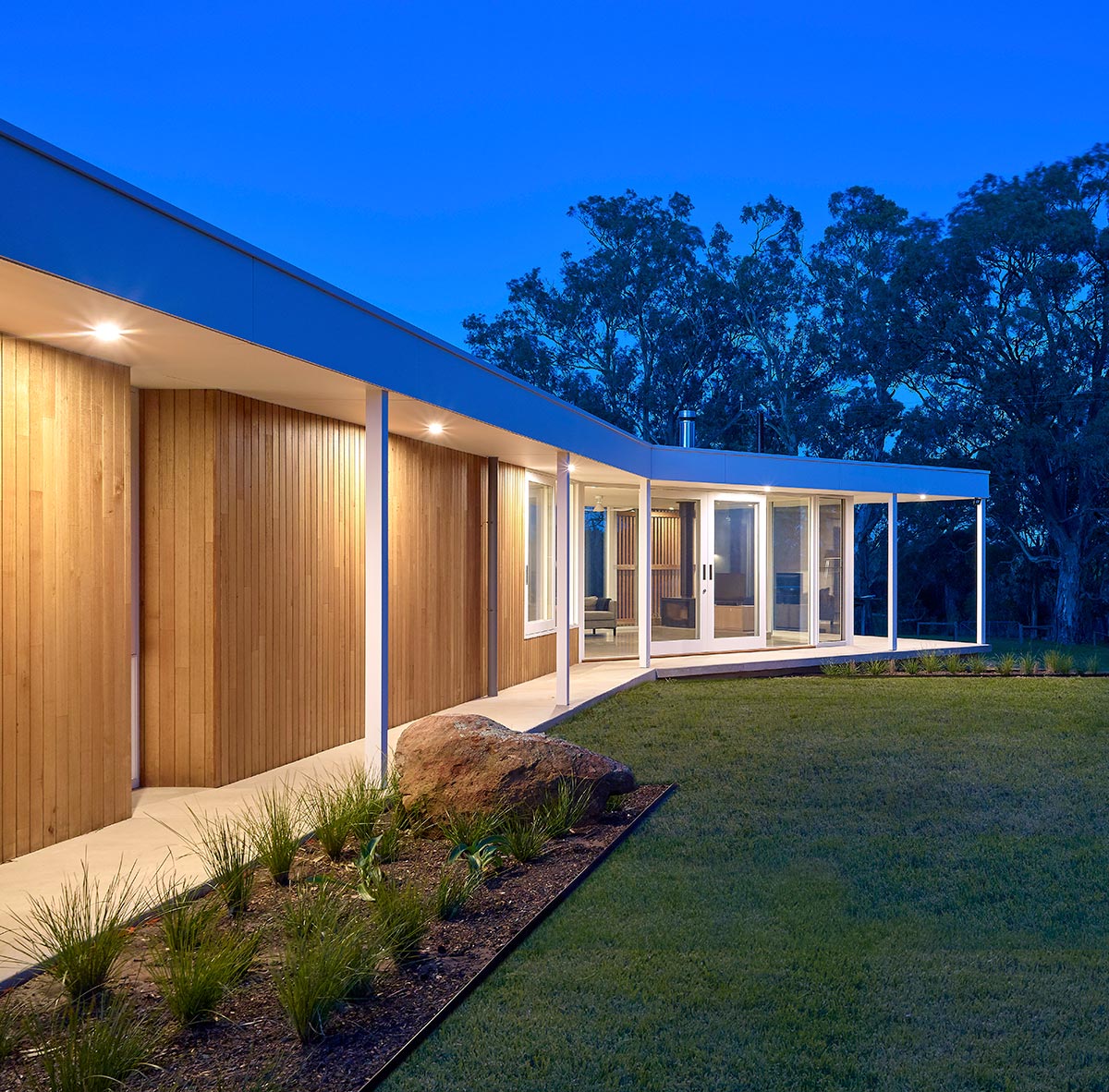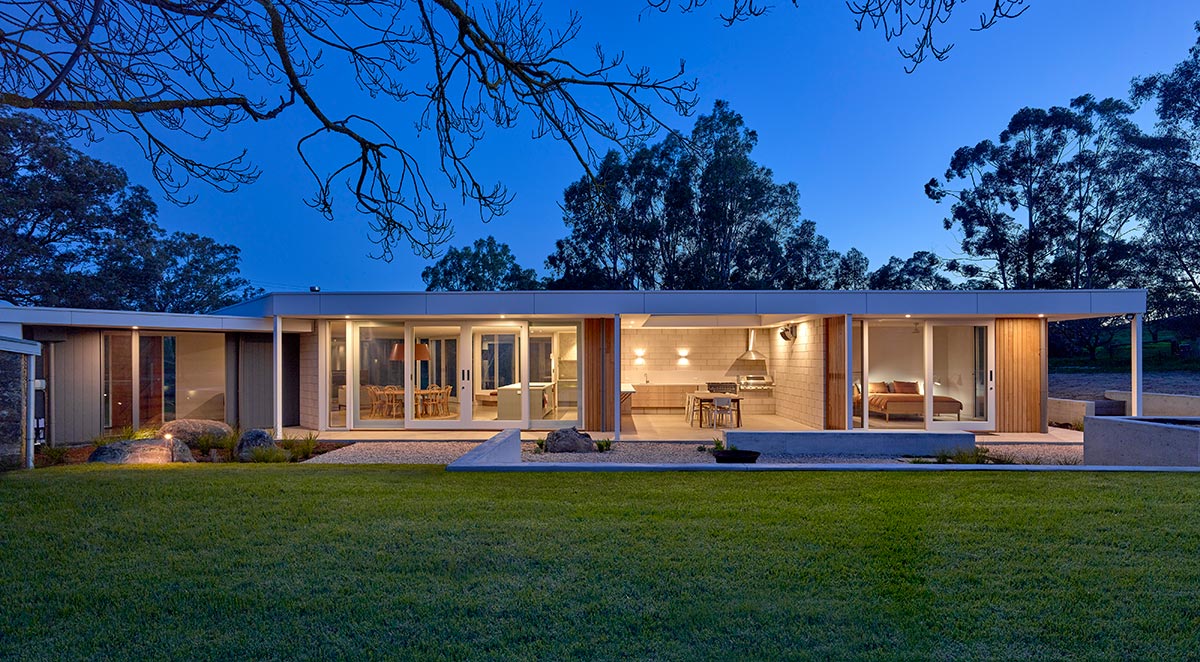 This fantastic home for a growing family is definitely a haven for anyone who's been looking to have the best of both worlds, the free-spirited outdoor life amongst the environment and the light and mellow ways of the indoors.
House Project: Torrens Valley House
Architect: Mountford Williamson Architecture
Location: Adelaide Hills, Australia
Type: Renovation
Photographer: Phillip Handforth