We were pretty pumped to hear that Kasper Raglus wanted to be a part of the Hunting Collective. We've been big fans of his work for a while and are very proud to have a couple of his pieces already hanging in our home. Kasper Raglus is an artist based in Aireys Inlet and both works and lives in what can only be described as a radical home. The Raglus home is filled with art, paint, sculptures, trinkets, sketches, collections and has a very much 'travelled bohemian' feel littered throughout the home. The mood changes though as we walked through to a studio space and found a more 'modern' collection of art, typography and popular culture that we automatically recognised as Kasper's style.
We were really interested to hear more about how Kasper had developed his signature style, especially having grown up in such a creative family and how that may or may not have affected his work. Whilst initially he may have drawn inspiration from his dad Jeff Raglus, in recent years Kasper has well and truly found his own voice and own style that is very unique to him.
"…I went off on my own tangent. I was influenced a lot by minimalist art and I really wanted to try and find my own style within that… I think right now there's a lot of artists almost copying a style that started on the computer but doing it by hand.  It's a bit of a geometric scene going on right now, I can definitely see a lot of that in my work and it's almost a post-computer generation." Kasper Raglus.
Kasper's clock is quite an intricate, layered painting. When you look closely at the elements you can see these different layers and the new colours popping up underneath the top coat. We love how detailed this clock is and that you can see Kasper's paint strokes and feel the craftsmanship that's gone into it.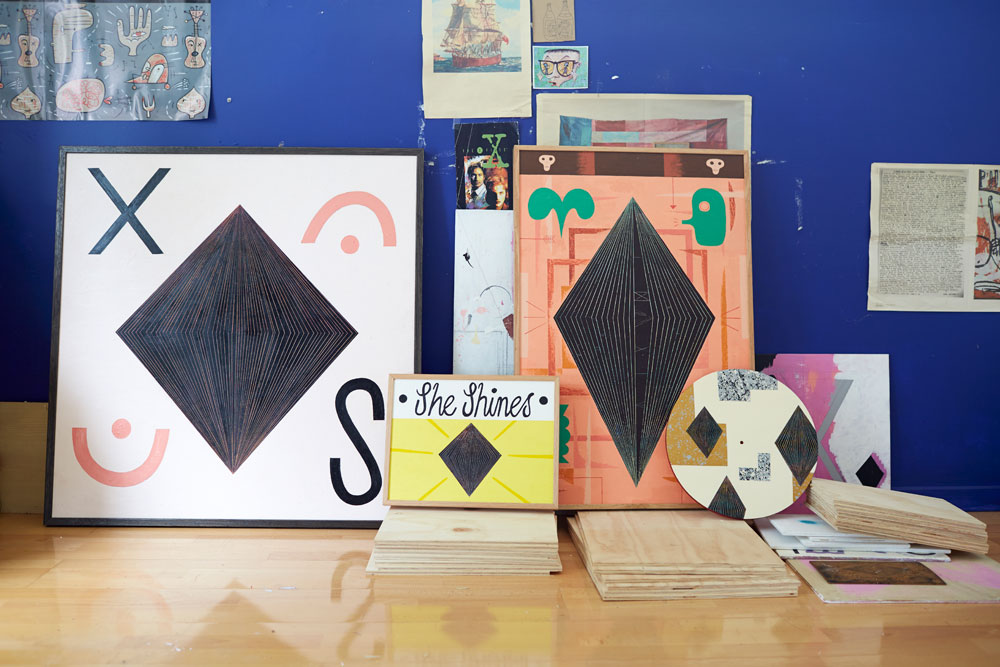 Kasper's clock sits amongst a selection of his paintings, board and posters in his studio.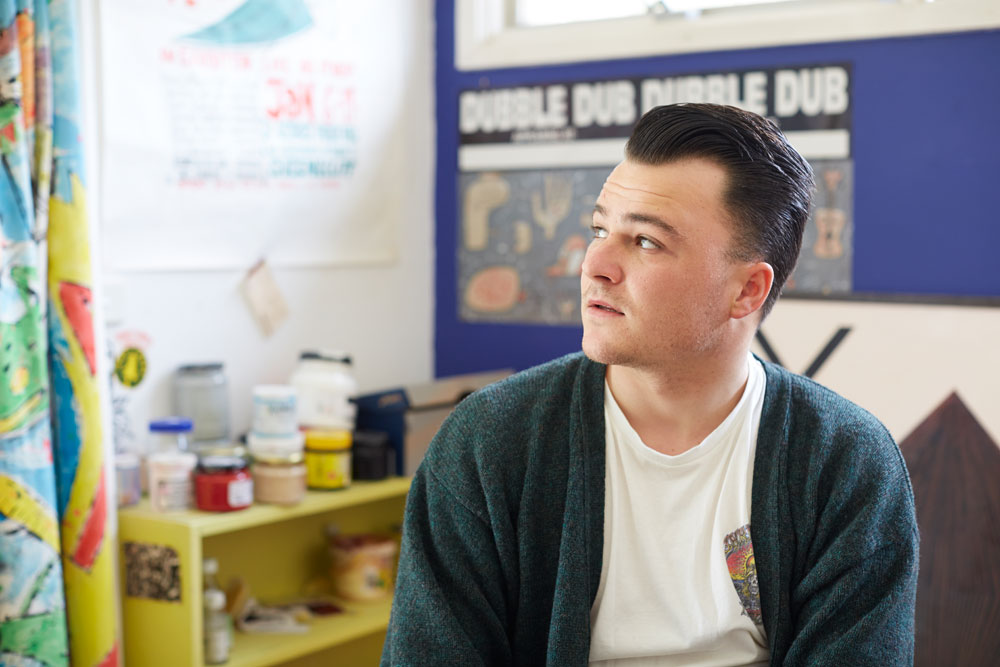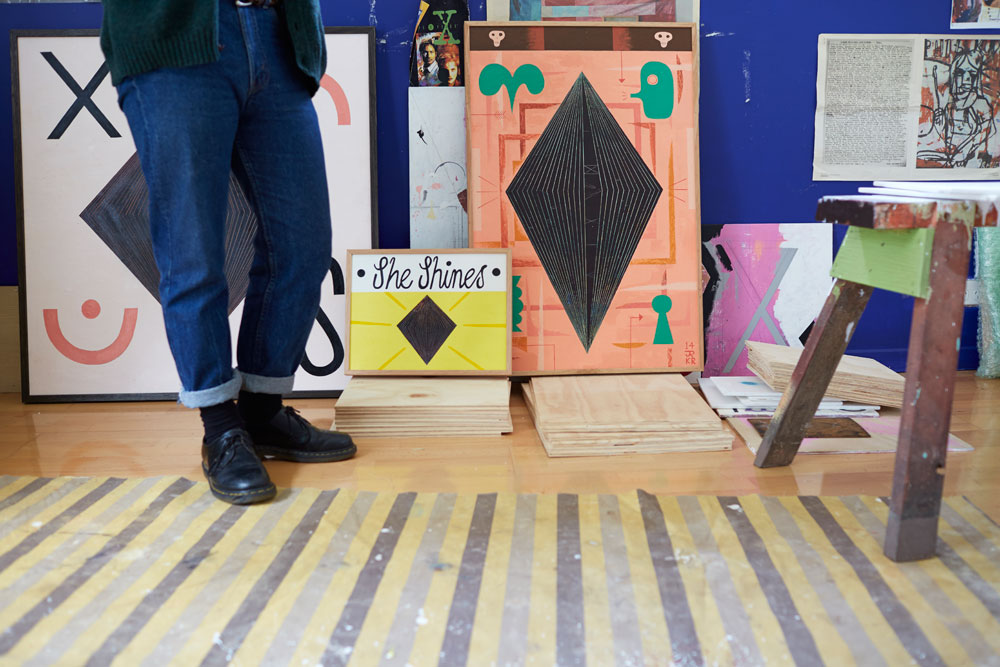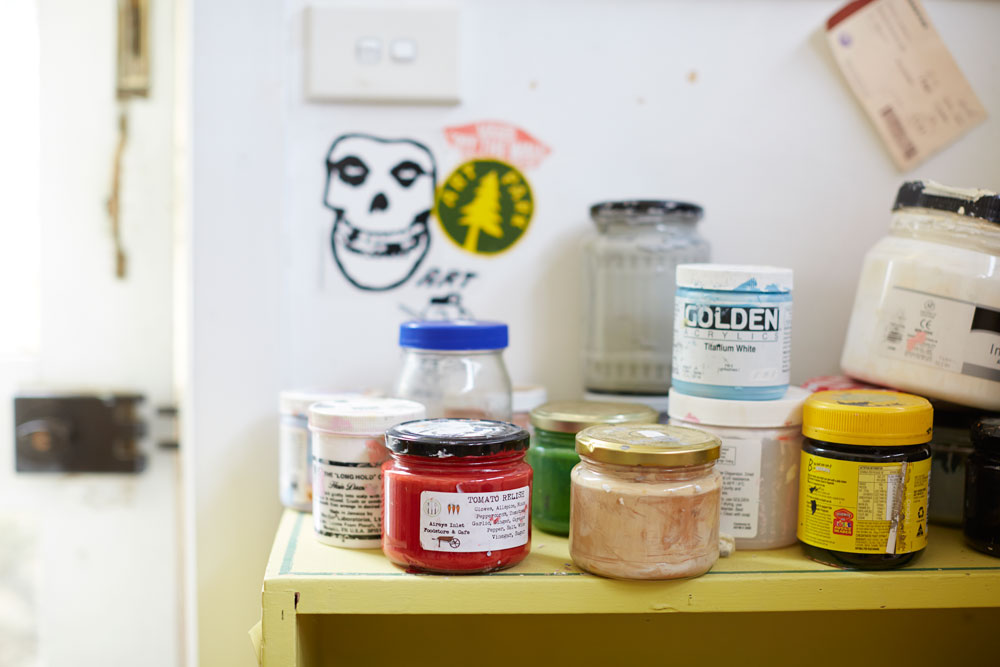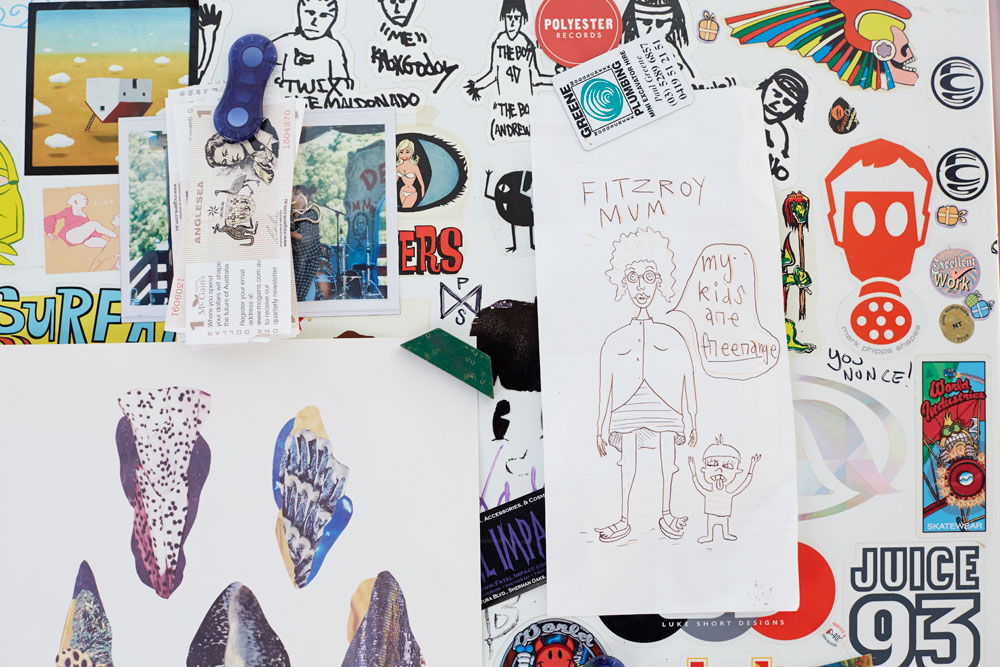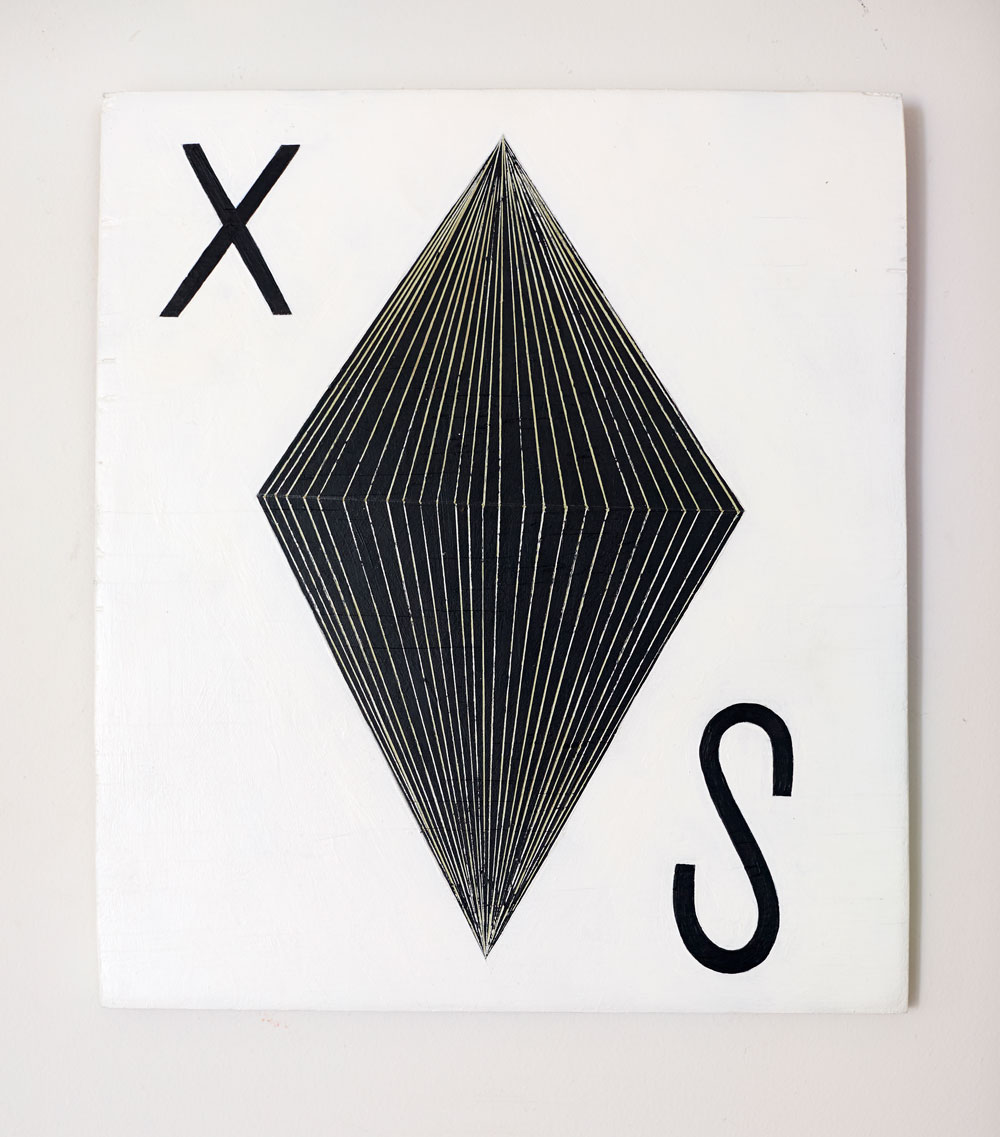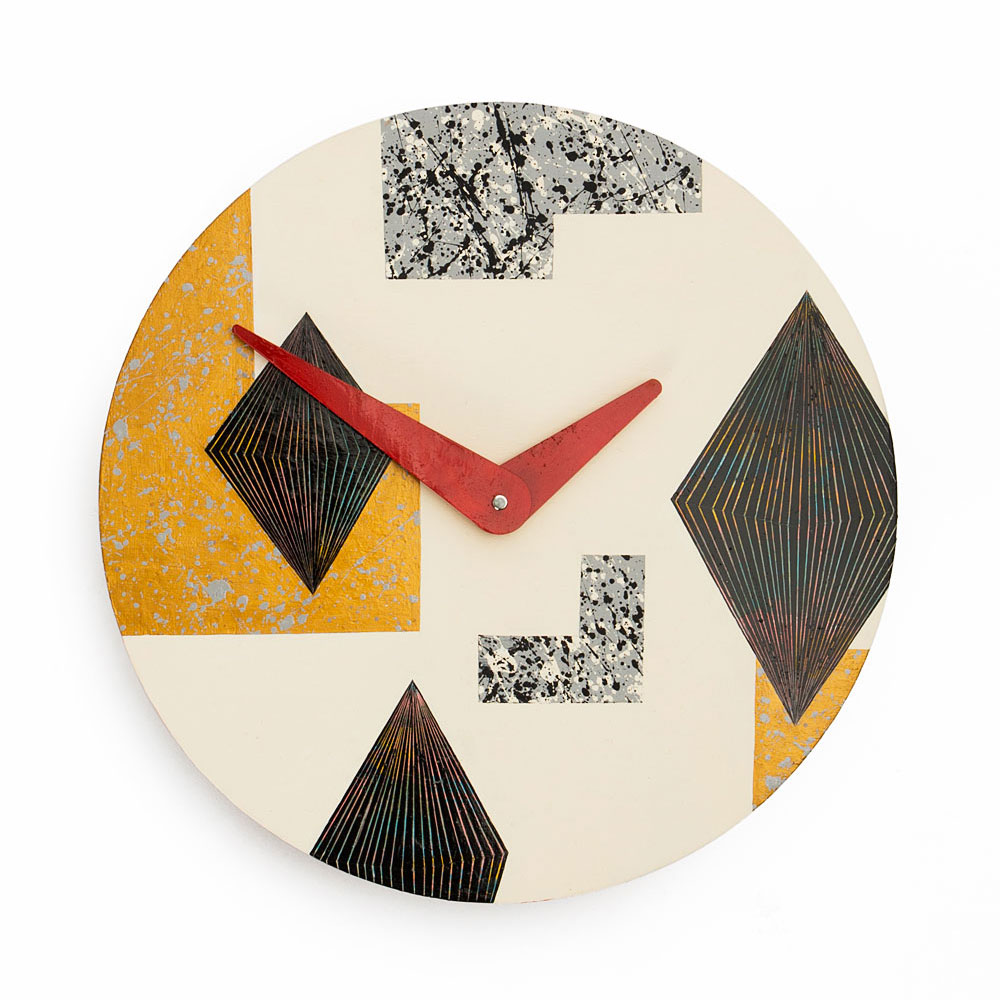 To bid on Kasper's Clock head over to the auction page at Hunting for George. The Online Auction will run until midnight, Sunday November 30 2014 with the majority of sales from each clock going back to the artist.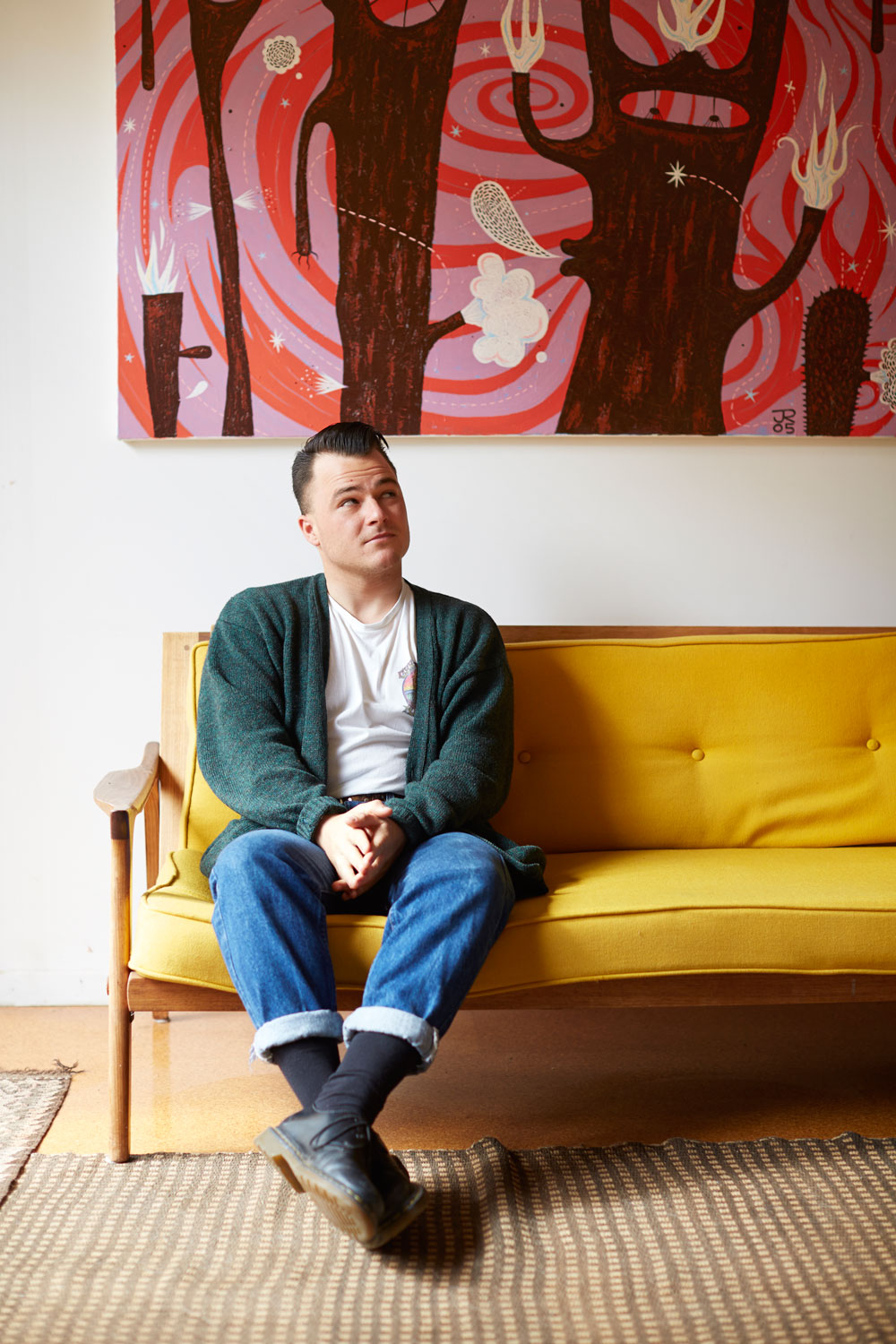 Photography: Clare Plueckhahn
Video DOP: Clare Plueckhahn and Jonno Rodd
Video Edit: Lucy Glade-Wright