Today we're talking vinyl and more importantly how to keep them clean. When you play vinyl and move them around they tend to pick up dust and dirt which can get stuck within it's grooves. This will affect the way your vinyl sounds so you want to make sure you keep your vinyl nice and clean before every listen.
I took our Vinyl Record Cleaner Set from AM Clean Sounds home to give you a run down on how to best use the equipment.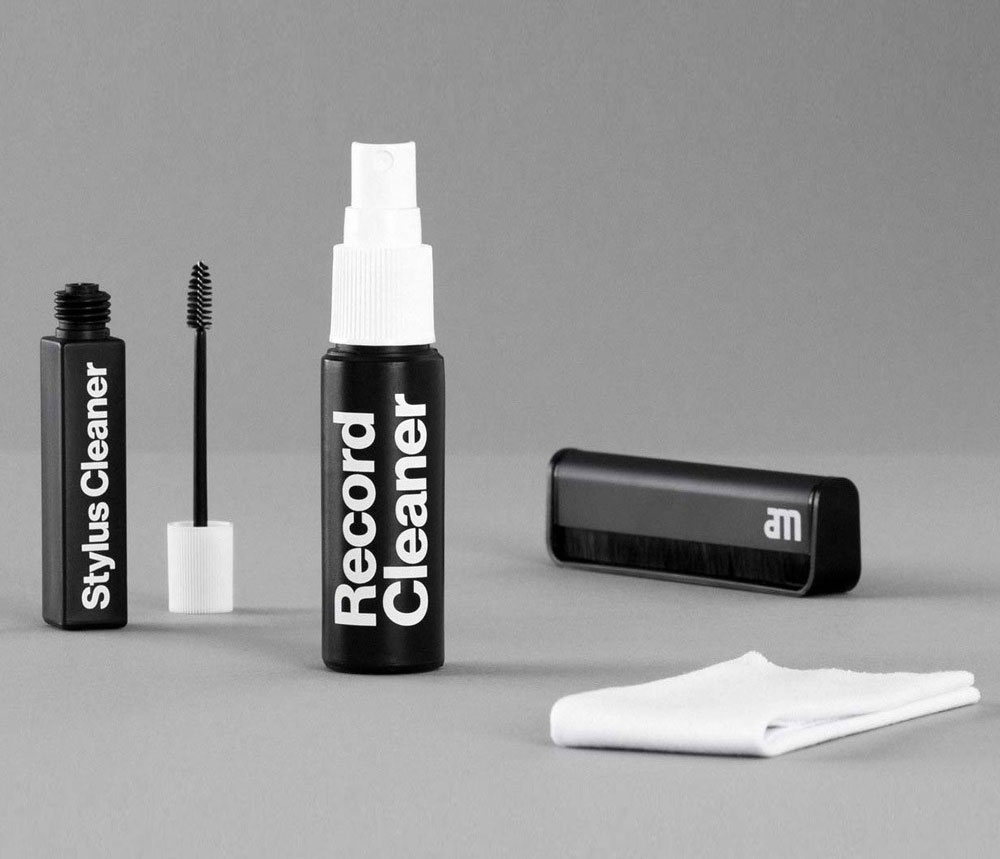 Step 1: To start with you want to remove larger, loose particles by using the Vinyl Record Cleaning Brush. This is a dry brush and a MUST HAVE for anyone that owns vinyl. I use this brush every time I play a vinyl. It's provides a quick and easy clean. Just place your vinyl on the turntable and turn it on so it's spinning. Place the brush gently over the top of the vinyl and follow the grooves around which will pick up anything that's not meant to be living in those grooves!
Step 2: Next if you want to get a deeper clean, use the Vinyl Record Cleaner 200ml. This cleaning liquid comes with a cloth. You may choose to spray the liquid directly onto your vinyl (if you do this, try not to spray too close – aim for about 15cm away). Personally I prefer to spray the cloth first and then apply it to the vinyl. Turn your turntable off, so your vinyl is stationery. Then gently wipe your vinyl along the grooves. This liquid and cloth will be able to pick up smaller particles that your brush can't. Once you've gone over your whole vinyl a couple of times you'll have a shiny new record.
Step 3: To finish the clean we need to remember the needle. The needle will pick up dust and dirt over time from the grooves in the vinyl. The main thing to remember whenever you're cleaning your needle is to be gentle (and I mean really gentle). Using the Stylus Cleaner take out the brush and remove any excess liquid from its bristles. Do not clean aggressively side to side or front to back. I like to hold my brush sideways and then gently I move from the back of the needle to the front. Tip: Make sure your speakers are on, that way you will be able to hear when your brush is making contact with the needle. 
Now you're all good to go! Your vinyl and needle will be shiny and new, and your music will sound better than ever!! Happy spinning.
Shop the entire collection of AM Clean Sounds here