Feeling like your dining room setup is nearly complete? There's nothing like adding that last finishing touch that makes it all come together, and it's usually choosing the right rug that does the trick. As not all dining spaces are created equal, the options for dining room rugs are aplenty. Finding the best rug to complete your dining room is a matter of marrying the right colour scheme and the best size, texture and shape for the overall look of the room. Here are a few tips to get you headed in the right direction.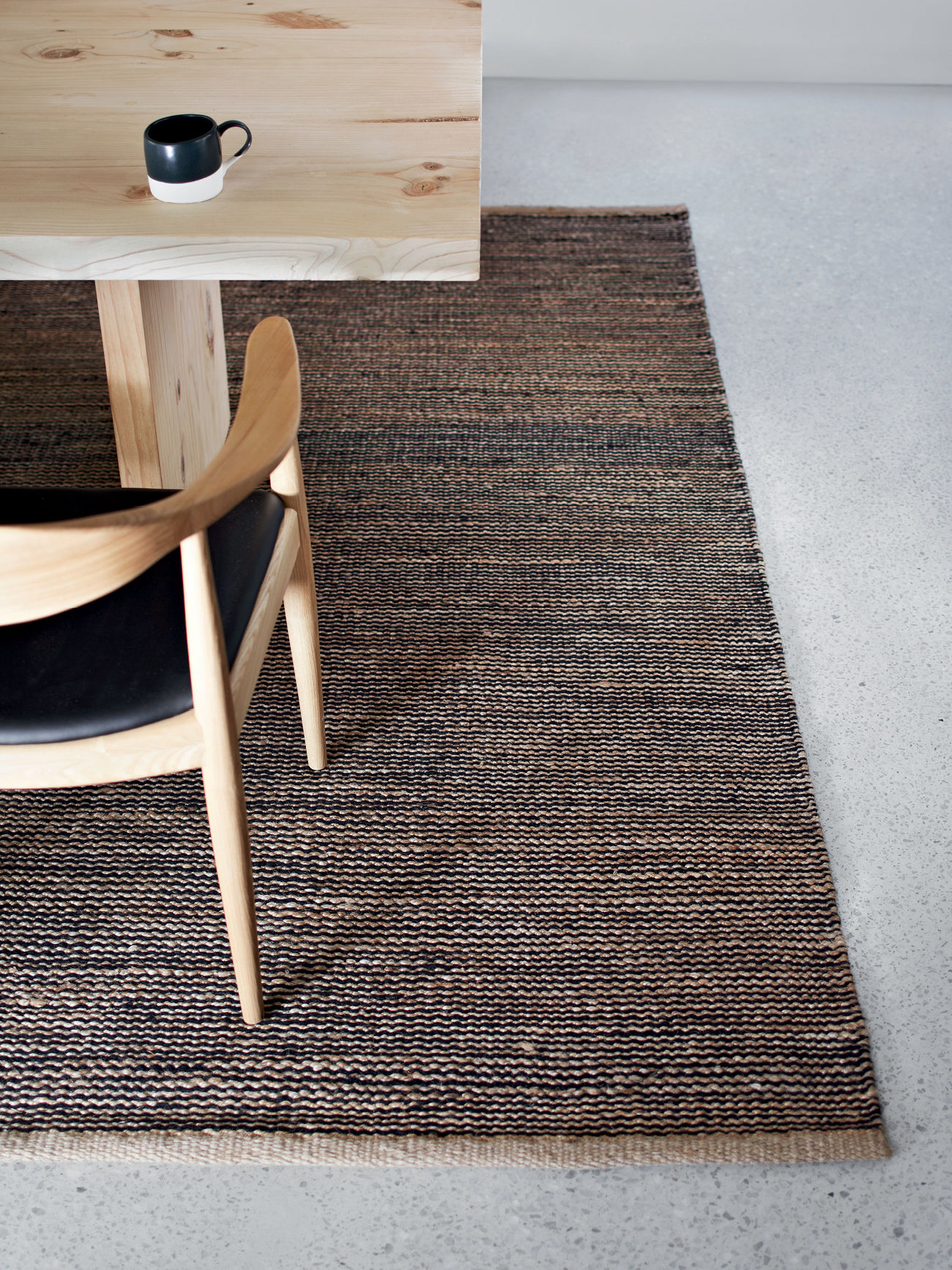 How to determine dining room rug size
As a general rule of thumb, you want to have at least 60cm of rug coverage from the outline of the tabletop to the edge of the rug. That should give you enough space to keep all chair legs on the rug when pulling them under and away from the table. If the room is much larger, or if you have additional furniture that should be placed on the rug, it's always best to go bigger in scale so the room feels open and welcoming. When a rug is too small for the room, it makes the dining table look like it's floating, which in turn makes the room feel less warm.

Getting the texture and colour right
Depending on the wall colour and the hues in the artwork and furniture in your dining room, you may opt for a neutral solid rug or something a bit more graphic. Either way, you'll want to select a rug that's a flat weave or short pile. These are the easiest to clean and they're not a nuisance when moving chairs around. Armadillo & Co has a great collection of hemp options that clean really easily and wear nicely over time, as hemp softens with age. A tight, flat weave wool rug can also be a good option if you're wanting something a little softer. You might also consider a mix of hemp and wool, which offers both softness and durability.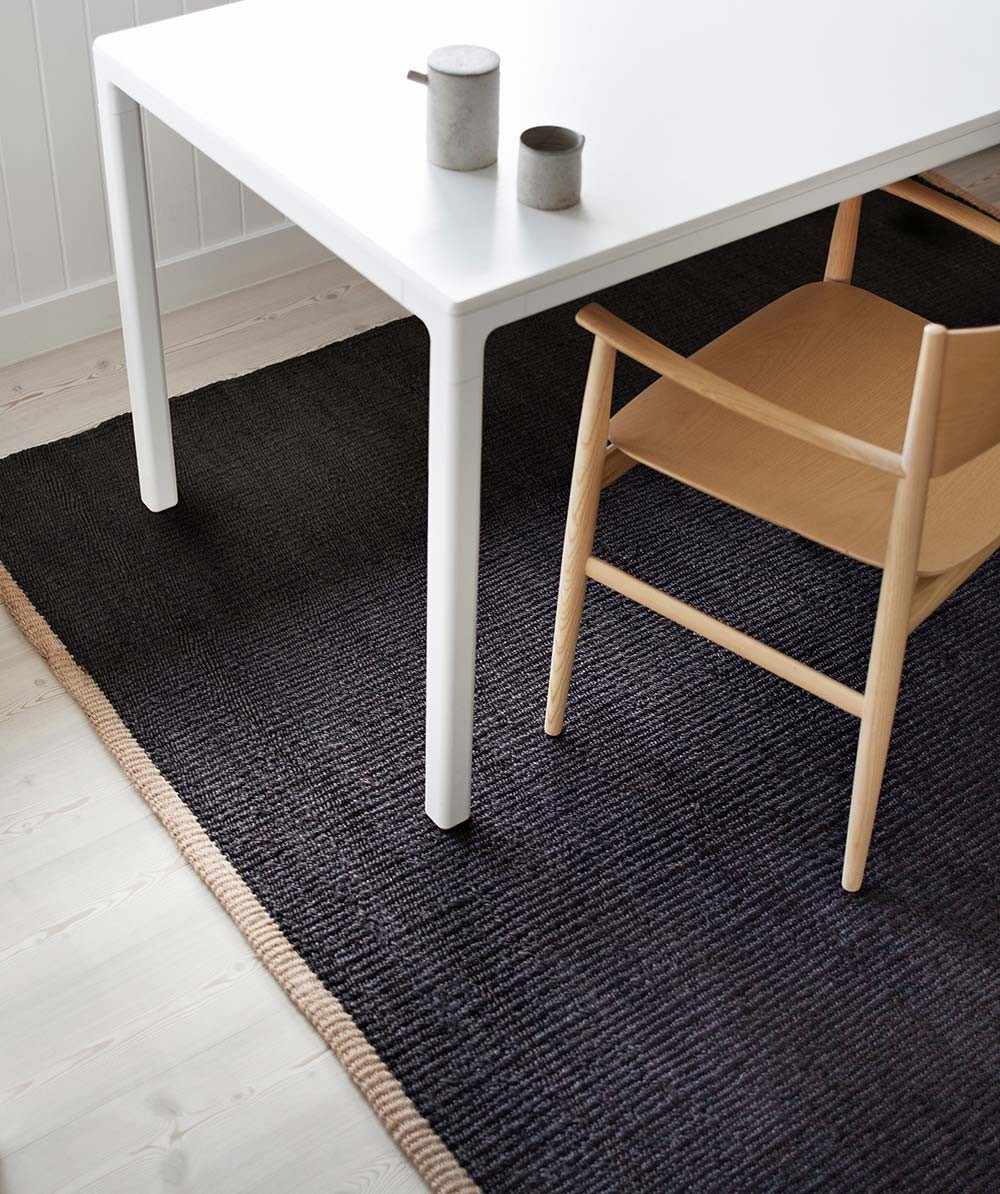 How to select the best shape rug for your dining room
When deciding between a round, square or rectangular rug, you'll want to take the orientation and dimensions of the room into consideration. A long and narrow room usually looks best with a rectangular rug, while a round or square rug works well in a more symmetrical space or in an open plan room. With regard to complementing your furniture, round dining tables look best with round or square rugs while rectangular and oval dining tables work well with rectangular rugs. If round is what you're leaning towards, take a look at the Perennial Collection by Armadillo & Co.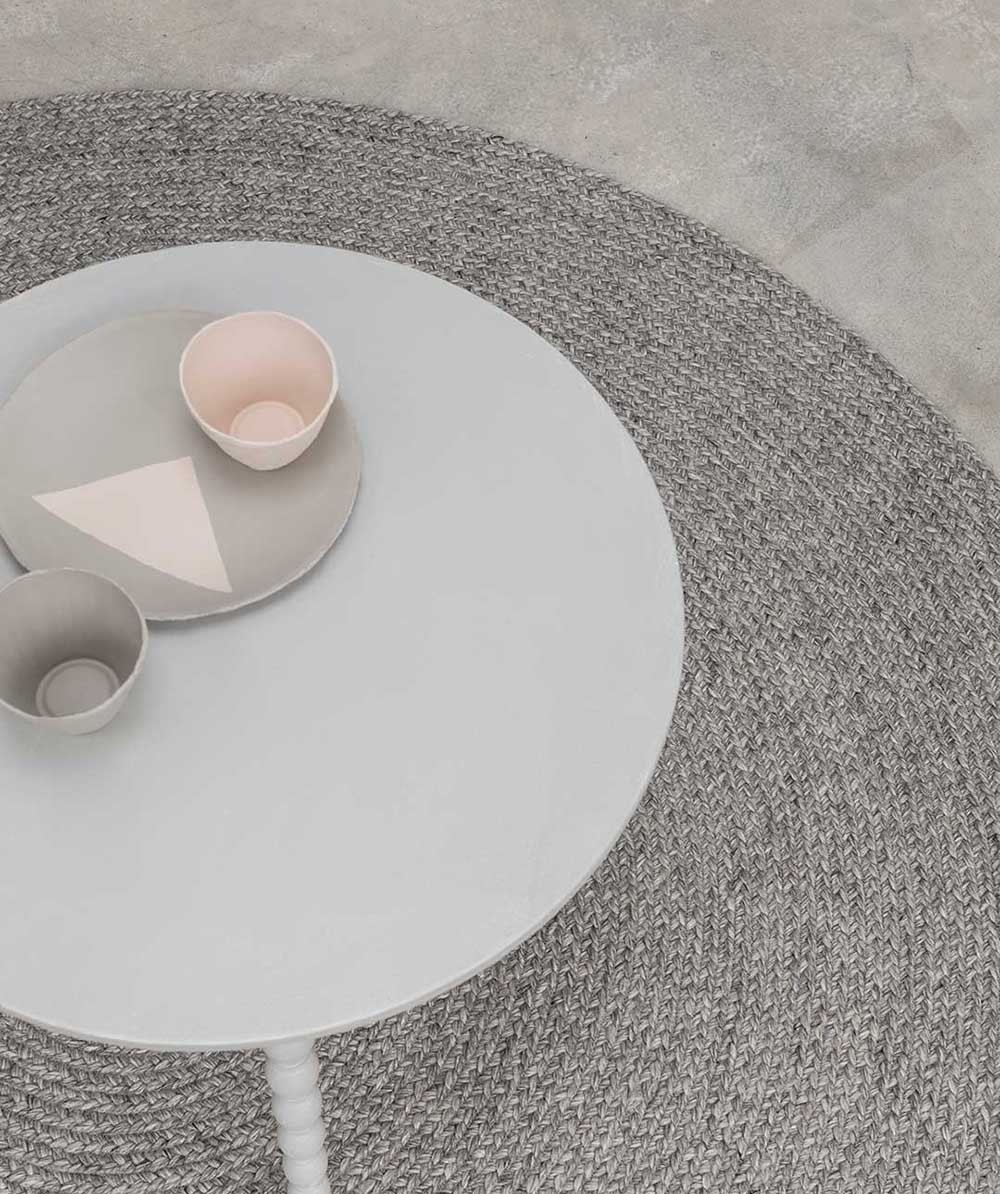 When in doubt, we're happy to help you through the decision-making process. Our shop is open on Fridays and Saturdays, and our staff would be thrilled to take a peek at photos of your space to help narrow down the options. We're also available online and over the phone for rug selection support, so give us a shout anytime.