Along a commercially zoned precinct of St Kilda, stands a mutli-generational home that boldly presents an unconventional five-level family space that challenges traditional housing typologies. Matt Gibson Architecture together with DDB Design displayed a heavy downpour of creativity in meeting the needs of their client who happened to be a builder and an interior designer themselves.
When you've got a growing family with two adult children, urban living is an ideal thought to consider where the workplace and schools are nearby. However, living in the city has also it's undeniable constraints that are very much reflected through the limited amount of space that one can work with due to the dense population and strict zoning implementations between commercial and residential structures.
Given the parameters, the team of architects and designers responded eloquently with a vertical, five-level, narrow structure to utilize every inch of allowable space in promoting a sustainable lifestyle that transcends through generations. Let's take a tour, shall we?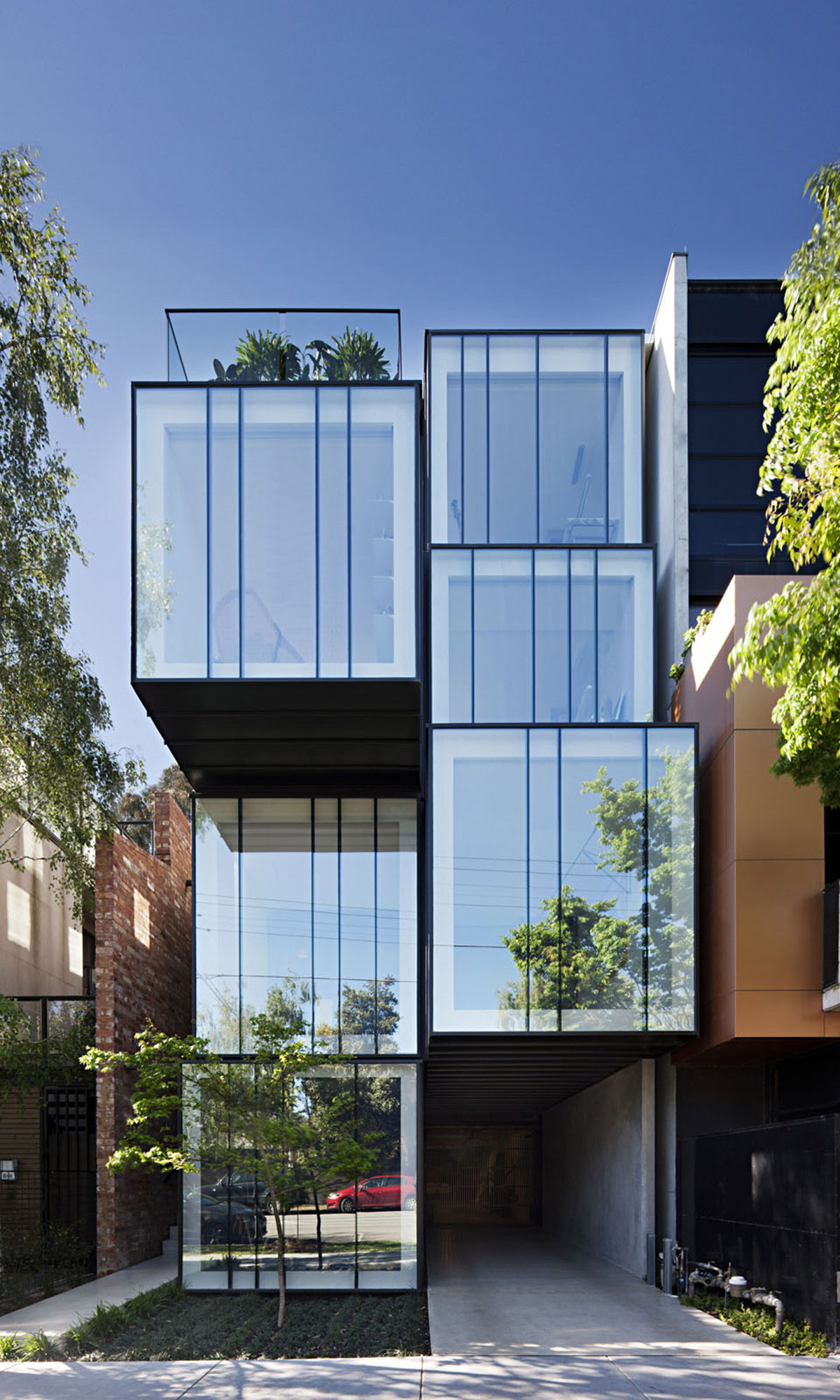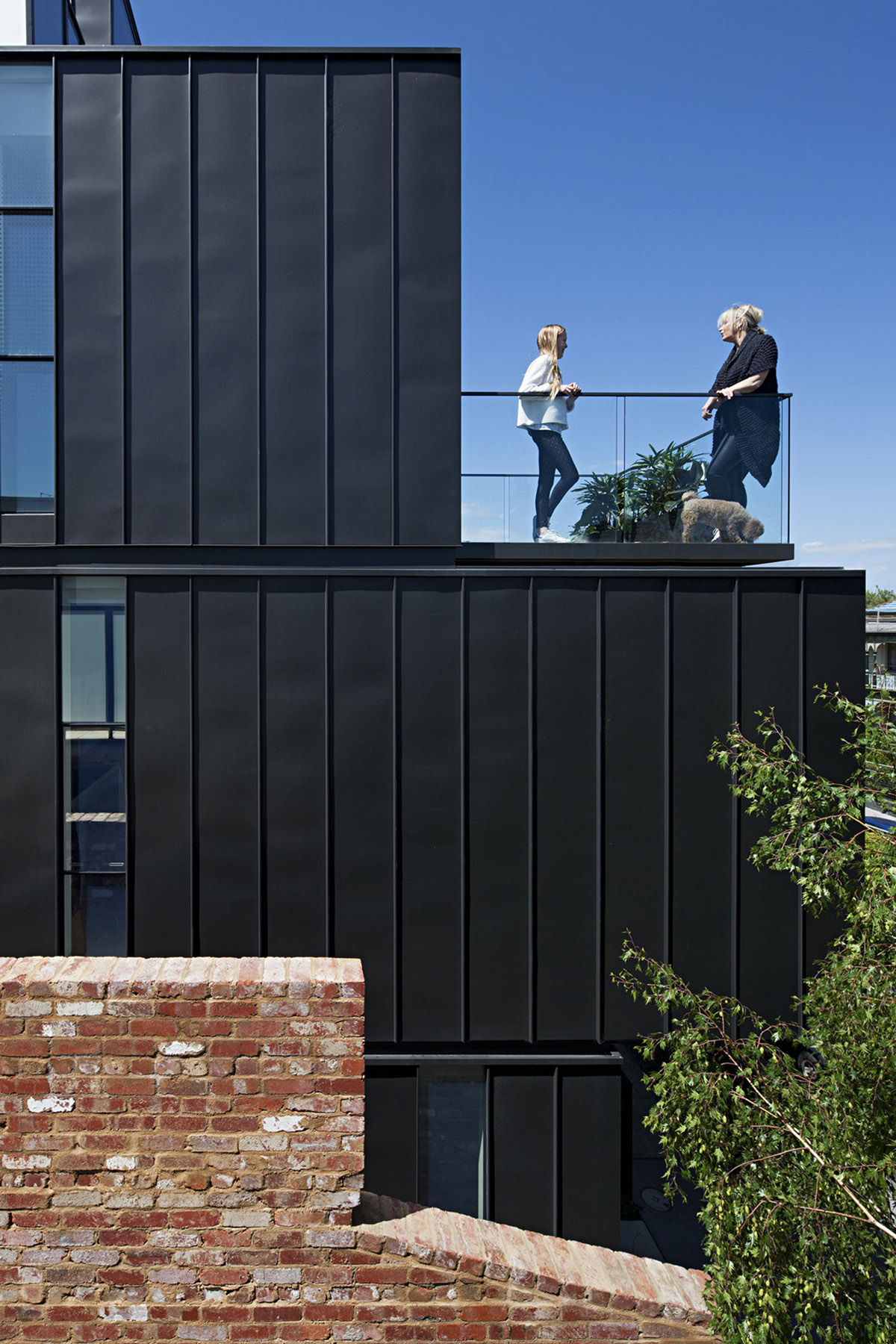 This eclectic home is divided into three zones: communal, personal, and retreat. Given the commercial-oriented strip, one half of the ground floor is open for lease as advised by the council stipulation. The rest of the space then is fully dedicated to its residential character, giving any on-lookers a puzzling look of the structure's true nature.
Taking a step closer into the interiors, each level is designed distinctly from one another. The first floor is reserved for the entry and dining space, introducing the view of the atrium cleverly situated right in the middle to disseminate the natural light that's drawn into the home.
Upper levels are where the personal spaces are located. Bedrooms of each family member is placed around the corners of the atrium where communication is made easier. Need to talk to a family member? Just go out of the bedroom and speak into the void and it will be heard throughout the regions. The inside space of each bedroom displays its own individuality with its own little studios that provide an ample venue for creative freedom.
Mixed Use House's distinct elevation provides personality throughout the unconventional living space. The southern street entry elevation boasts of a dynamic, irregularly cascaded, zinc-clad boxes while the northern elevation is concealed from a the busy roadside.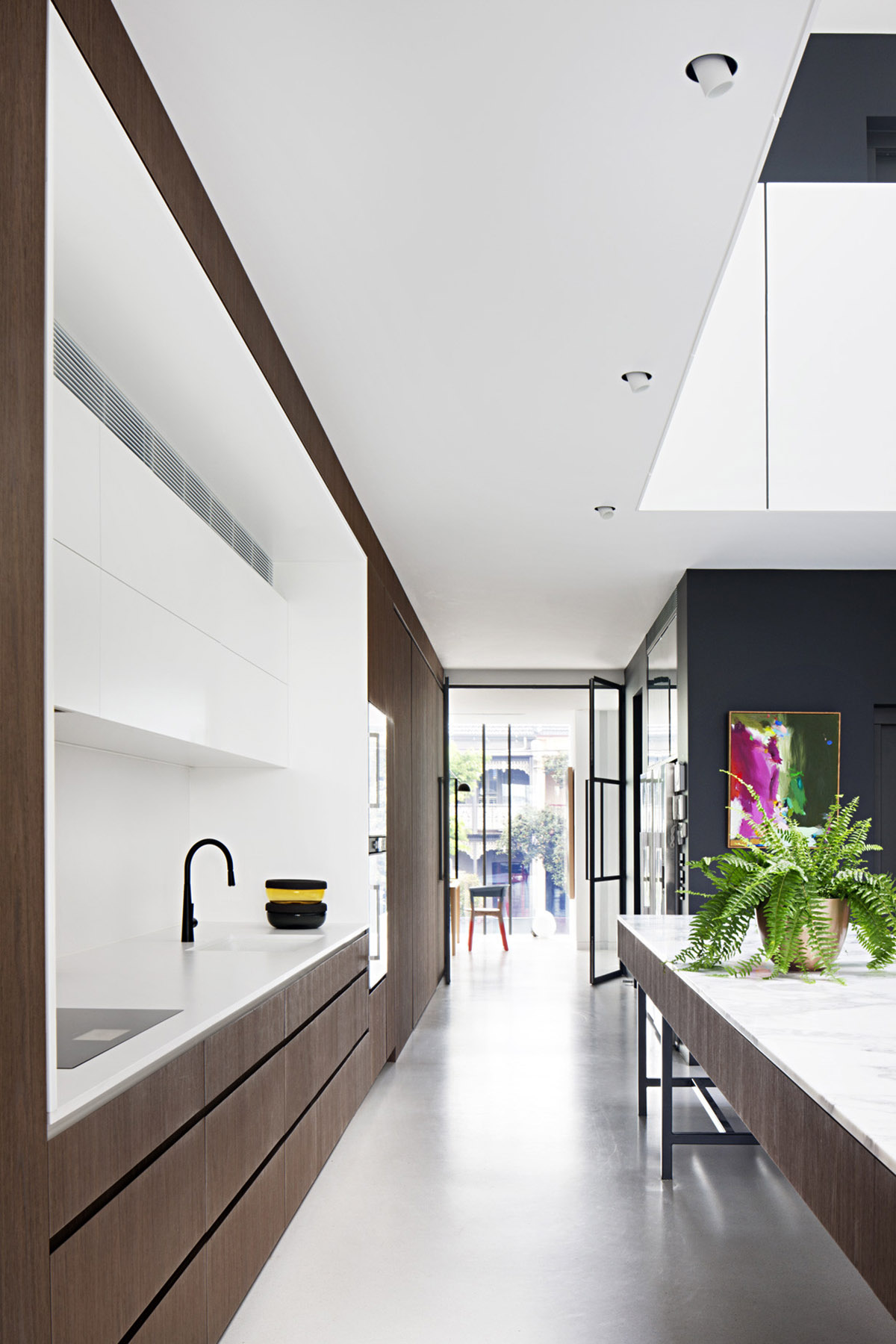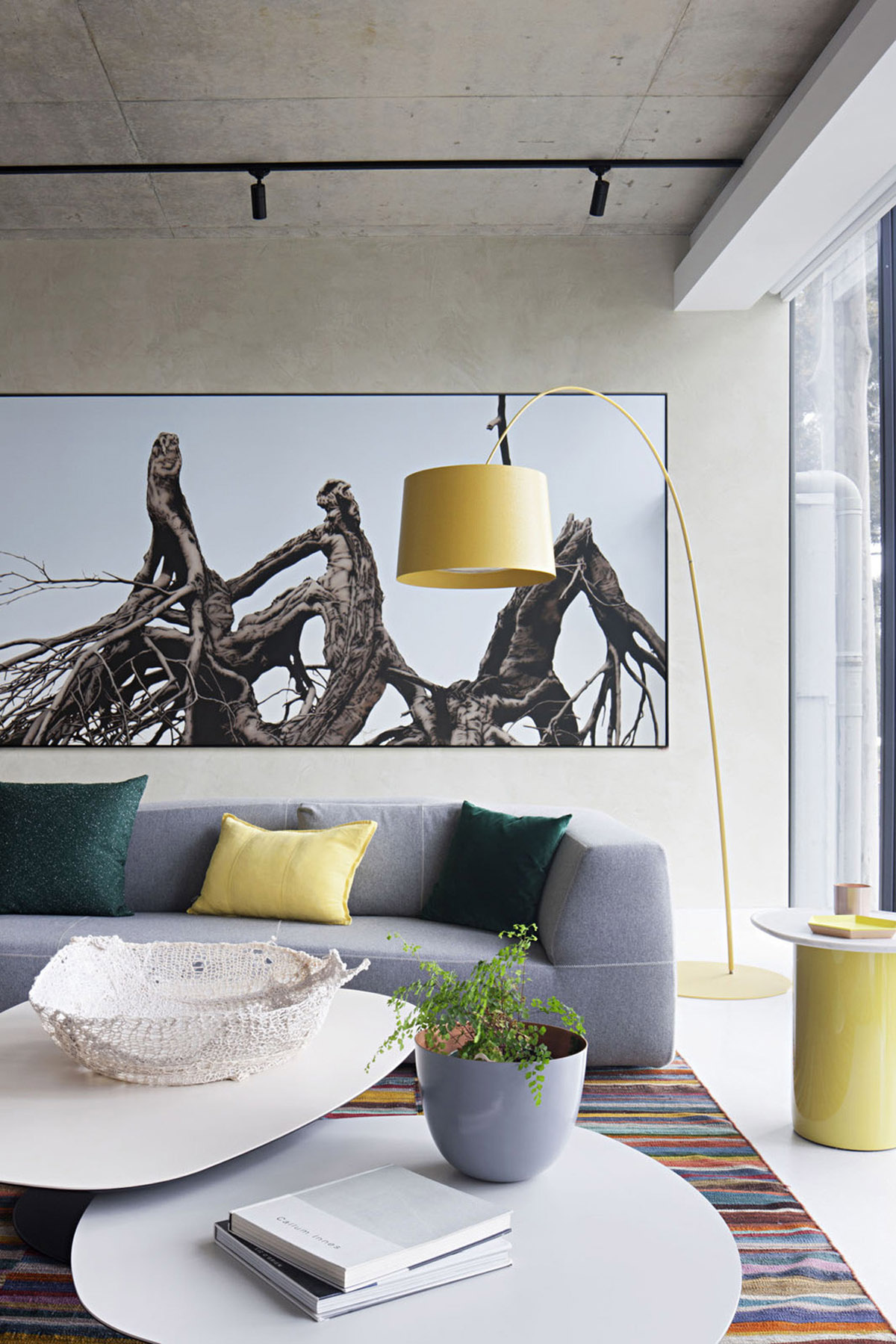 A rooftop terrace and lounge provided an avenue for a quiet retreat should any family member feel the need to take some quiet time, away from the communal and personal areas. The need for the retreat area simply unfolds the truth that open-plan living is not common in multi-generational residences.
This beautiful construction and utilization of space has caught the attention of the panel, enlisting Mixed Use House by Matt Gibson Architect together with DDB Designs in the 2018 Houses Awards for New House Over 200 m2.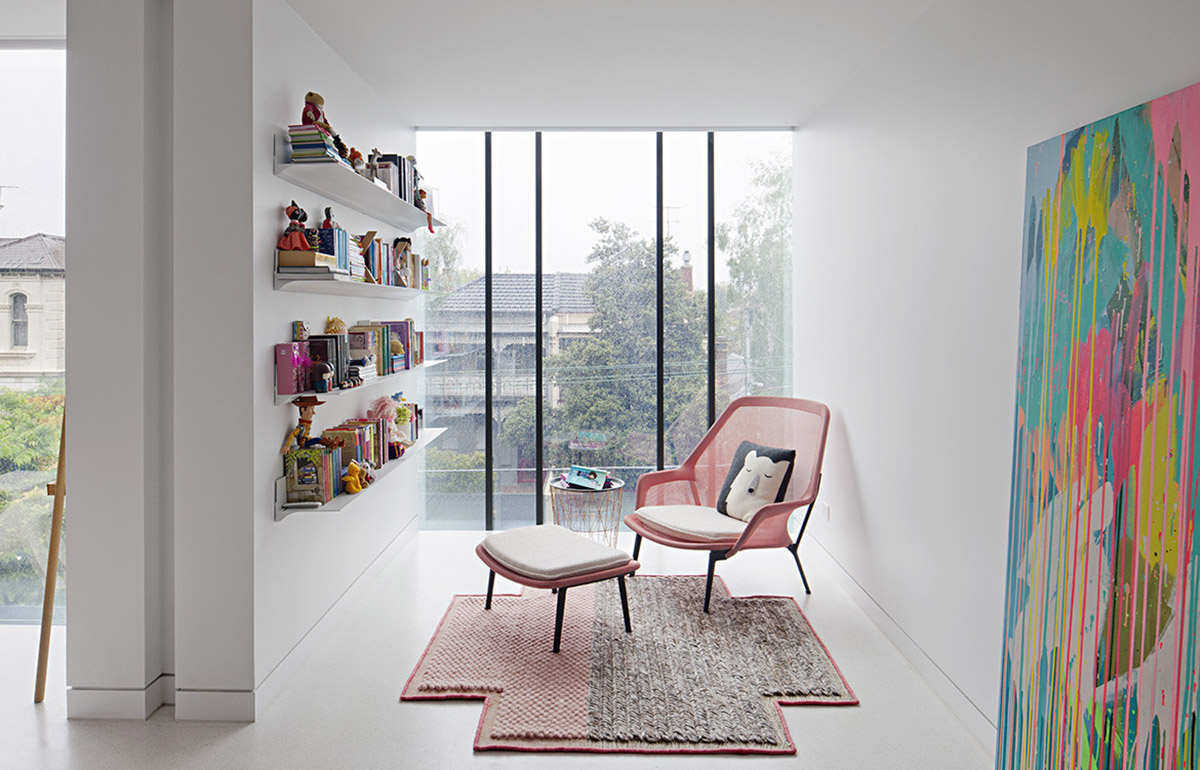 Photography by Shannon McGrath.