More often than not, building a house in a newly constructed subdivision is almost always like playing with paint on an empty canvas. Located on a corner block in Kings Meadows, 41 Lakeside Drive is a product of Honed Architects + Design's creativity and the client's specificity that has made this residential project a pioneer landmark amongst the vast vacant lots.
The residential's remarkable simplicity all throughout the architectural and design process has made its way to the list of nominees for the 2018 Houses Awards for New House over 200 m2. Jump right in as we take you on a full house tour!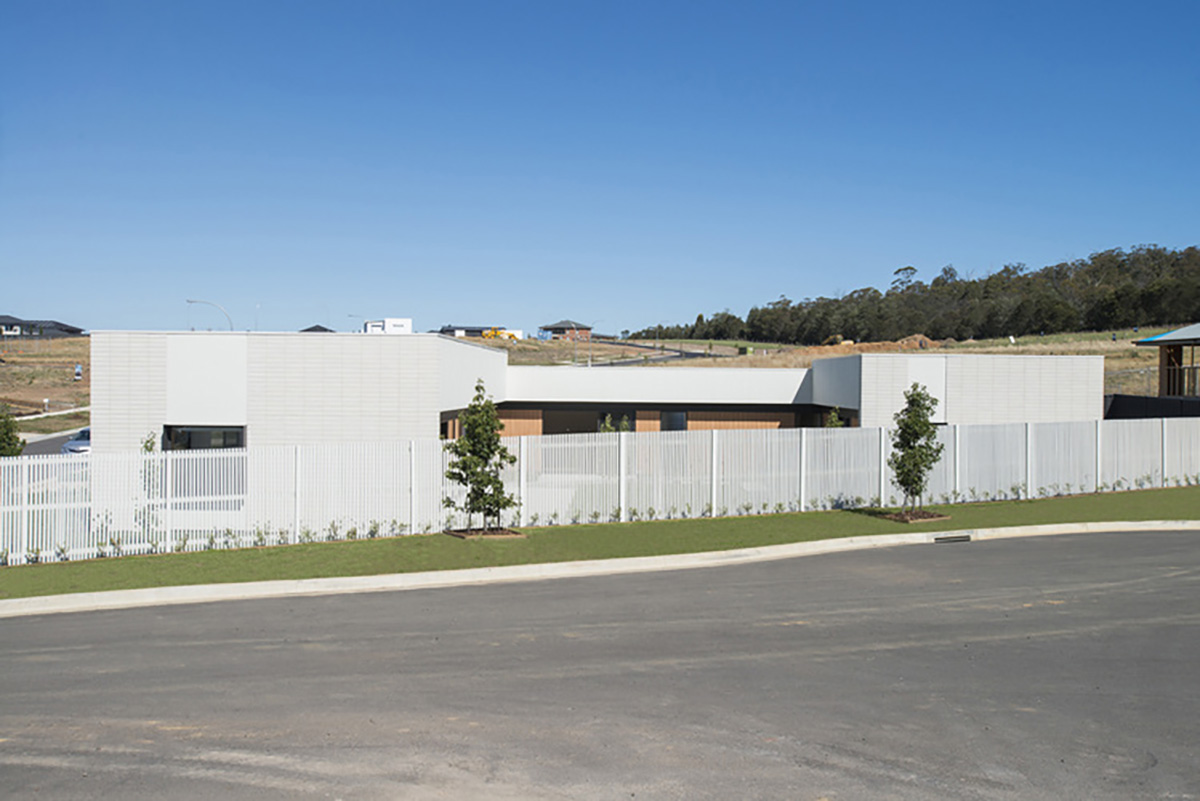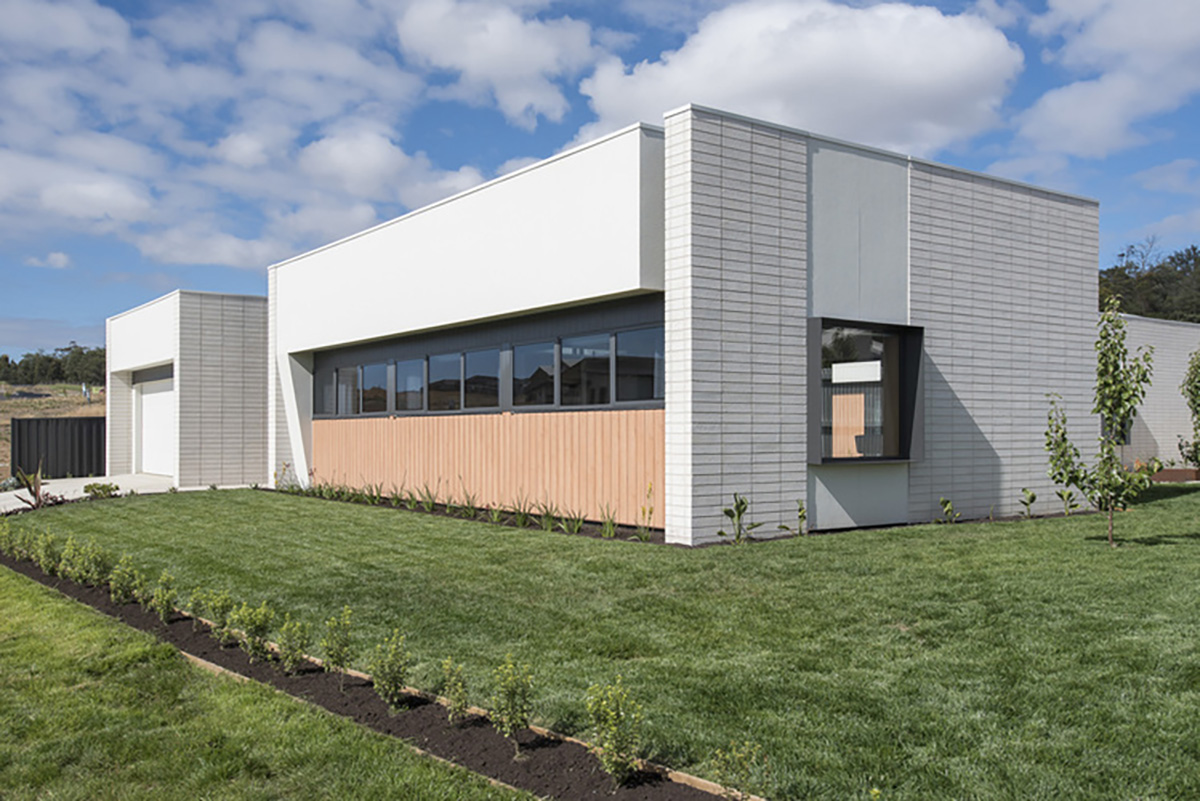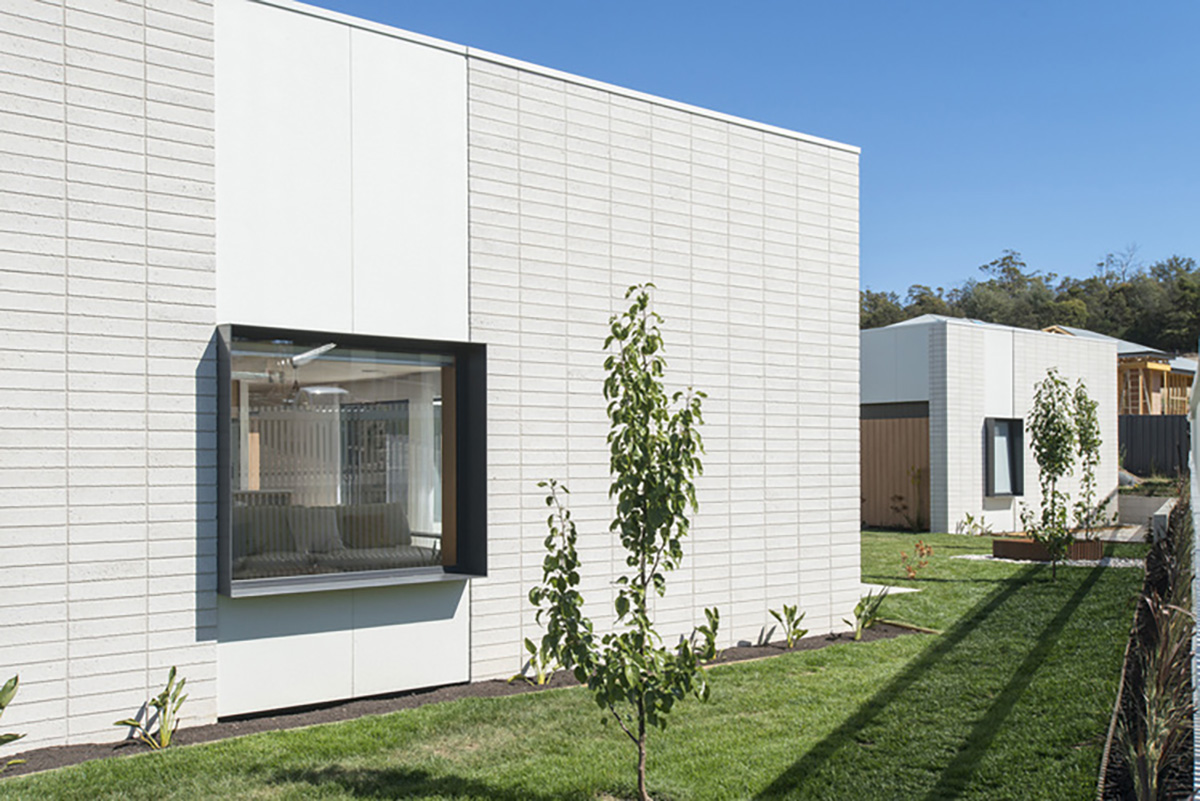 The exterior work boasts of clean finish with concrete detailing and texture that perfectly mimics a stack of bricks. It's contemporary and minimalist approach to exterior cladding establishes a harmonious relationship with its surroundings, echoing a lively persona throughout the vast emptiness of a new subdivision.
Lawns extends further to the back, creating an expansive space throughout the courtyard, allowing the entire site to look bigger even with just one glance from the outside.
While the outer framework provides a more structured appeal, the interior is definitely a complimenting element with equal parts of structure and fluidity. White and light-washed timber coats the majority of interior space, providing a distinct feeling of warmth of a new home. Floor-to-ceiling curtains are draped throughout the interior walls as the client specifically wanted privacy from its neighbors, while enjoying a good amount of social entertainment within the midst of the living space.
The predominant use of white not only establishes a cooler atmosphere within the interior halls but it allows more light to flood through the house. Not to mention the skylight just hanging low right above the kitchen counter, bringing more glow indoors.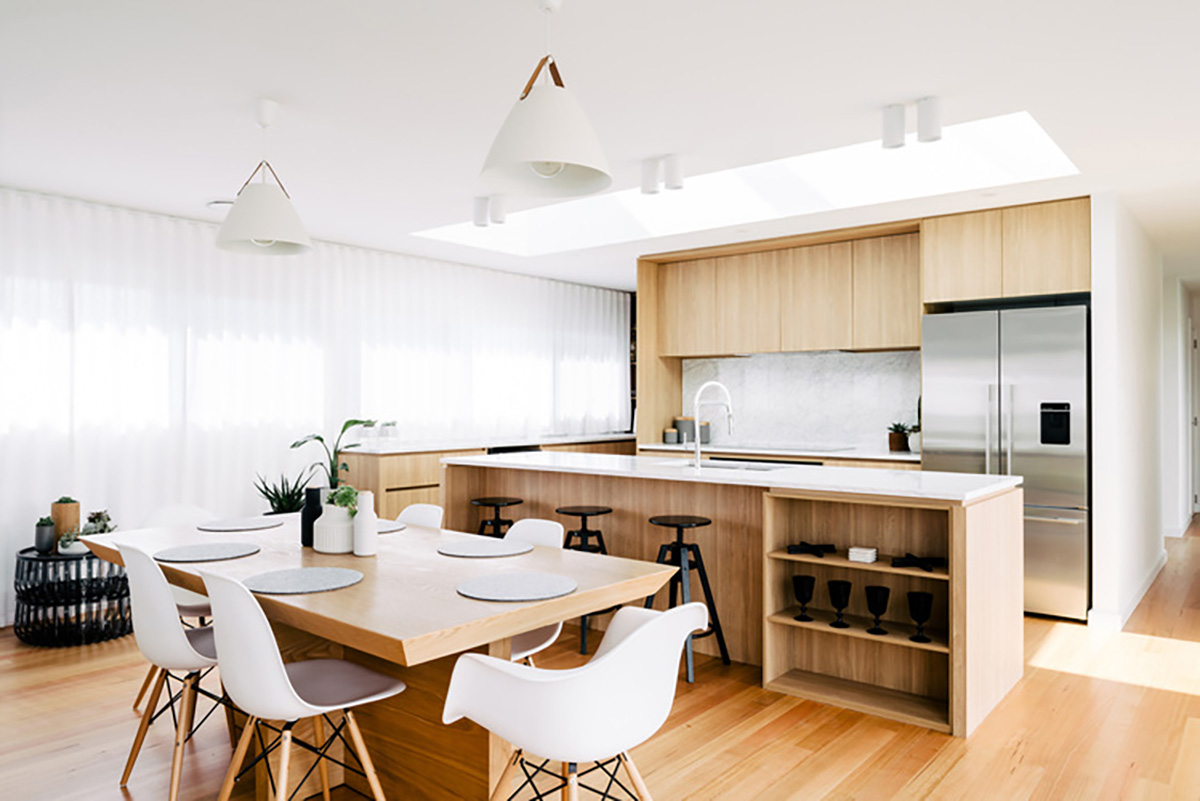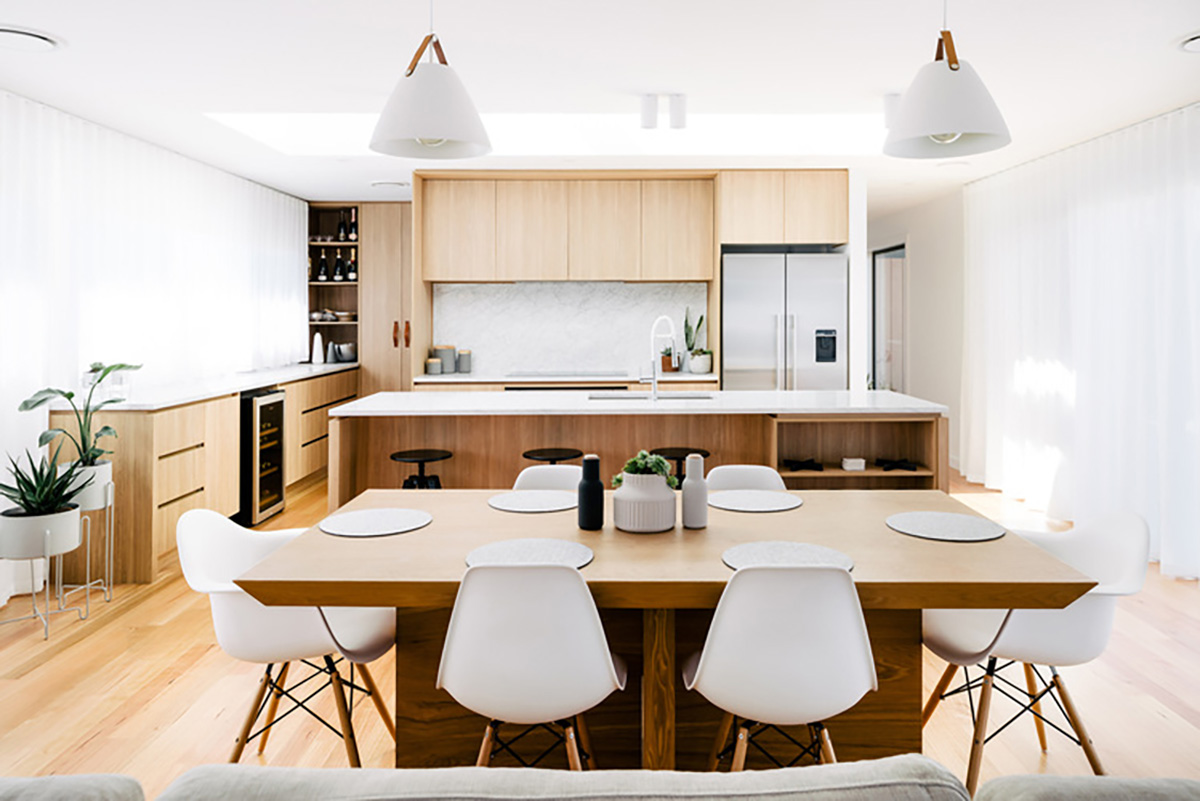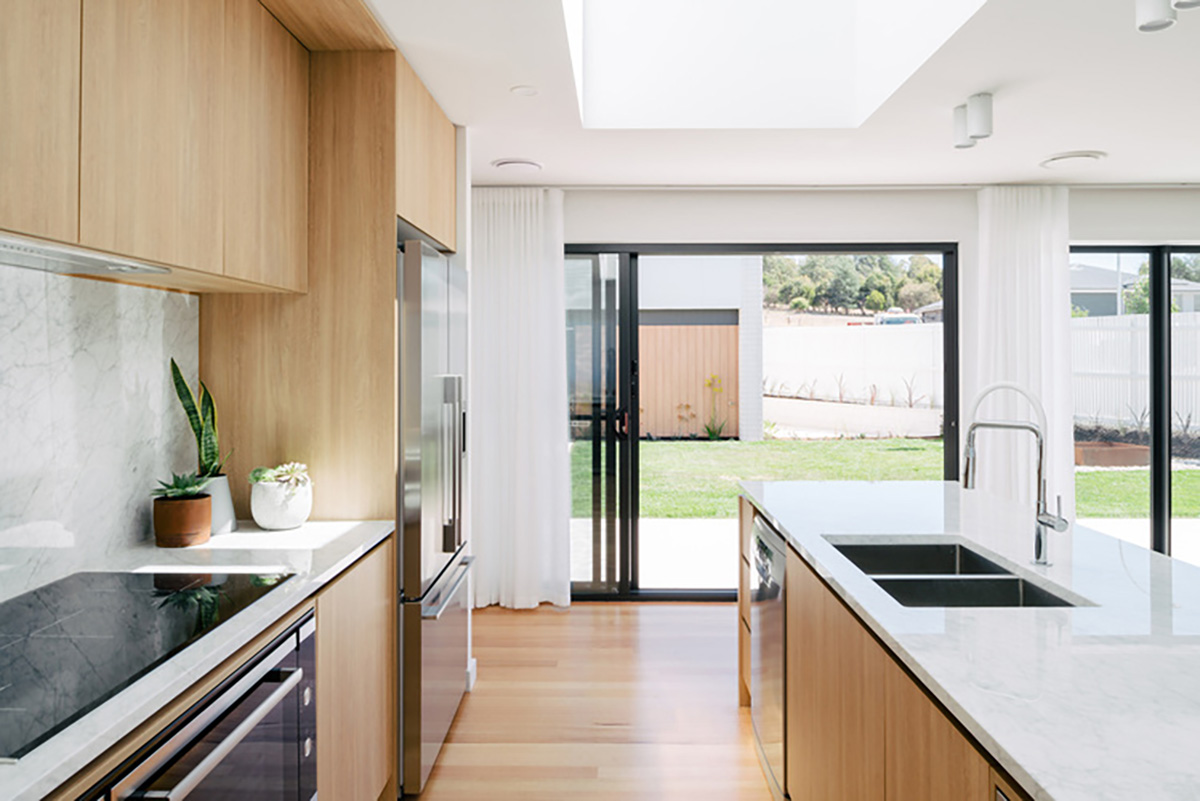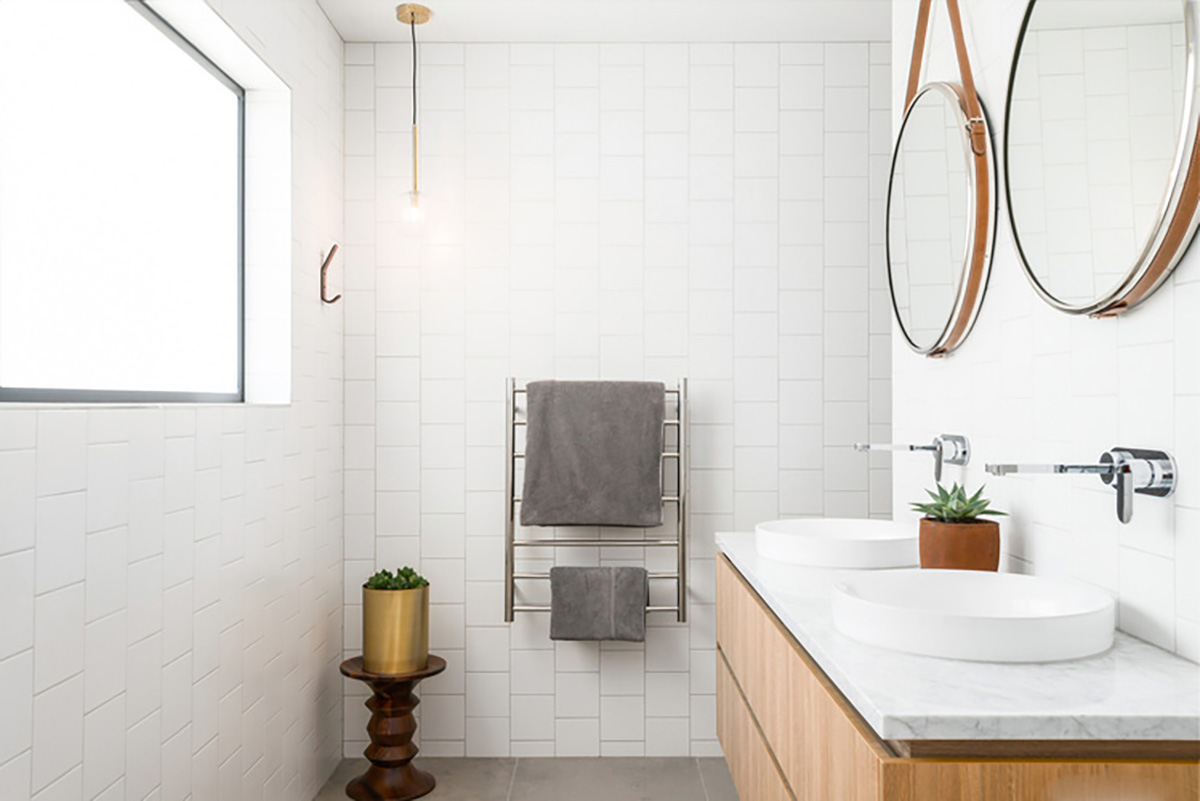 Eclectic choice of fixtures are used throughout the rooms that subtly adds to each space's personality. Circular framed mirrors are used to counter the sharp-edged works throughout the building while remaining consistent to the simplicity rule that this house has finely implemented.
Stepping outside into the courtyard reveals an extension of the surrounding greenery. Spaces are provided for plants to grow just outside the walls, that will later provide a rich landscape that the client and the future owners will surely enjoy.
If anyone has every wanted total privacy from the neighbors, its definitely this house. The build consists of blocks of connecting living space facing each other, to deprive unwarranted on-lookers to get a glimpse of the life inside.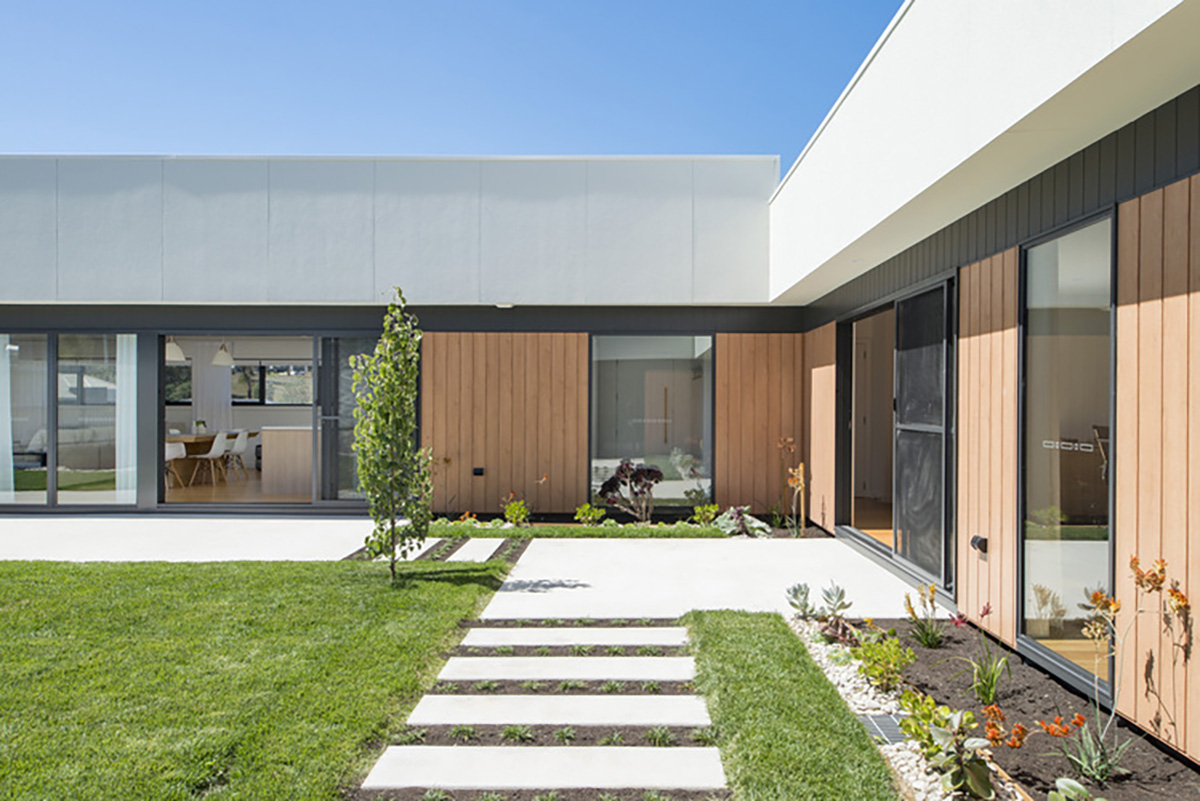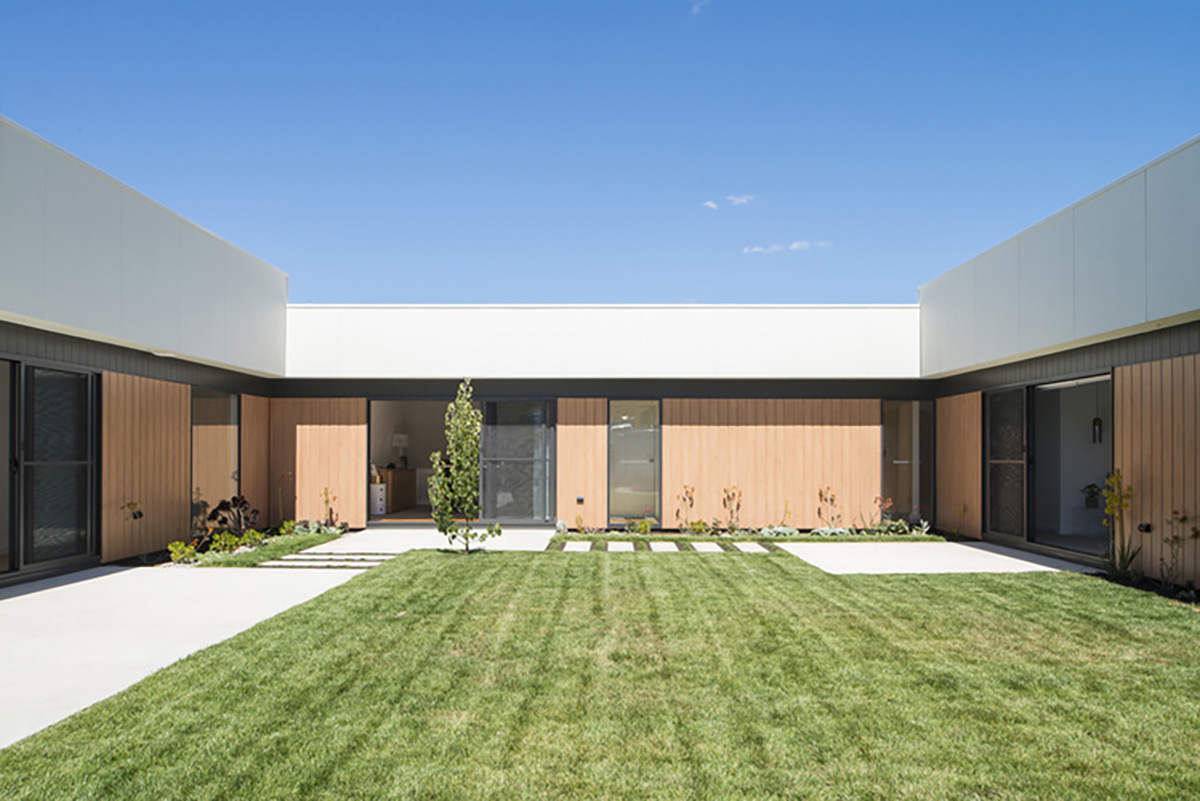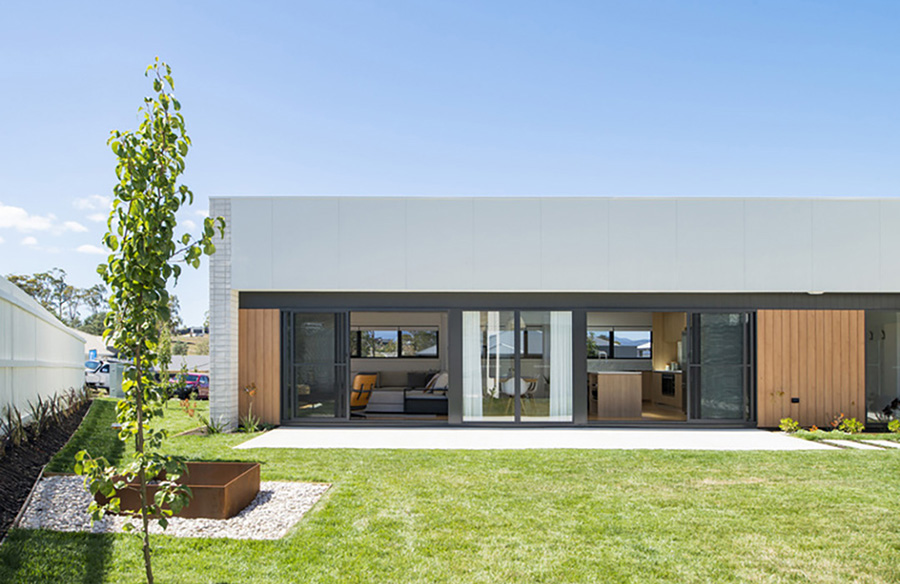 Build by G&T Developments, Photography by Anjie Blair.