Takeawei creates fun, functional, hand-crafted ceramics for home and hospitality. Their distinct style mixes organic shapes and textures with bright colours and a sense of humour. Each piece is designed to be used and is lovingly handmade on the Surf Coast of Victoria, Australia. Made to be enjoyed every day. We chat with Director and Designer Chela Edmunds as she talks about the brand and beyond…
Chela studied textile design in Melbourne in the early 2000s and after graduation set her sights on working in New York. After much determination and many job interviews, she landed a Manhattan job and designed for big names like Vera Wang and DKNY for five years. After meeting a potter in Brooklyn, she fell in love with ceramics and soon after moved back to Melbourne and started Takeawei.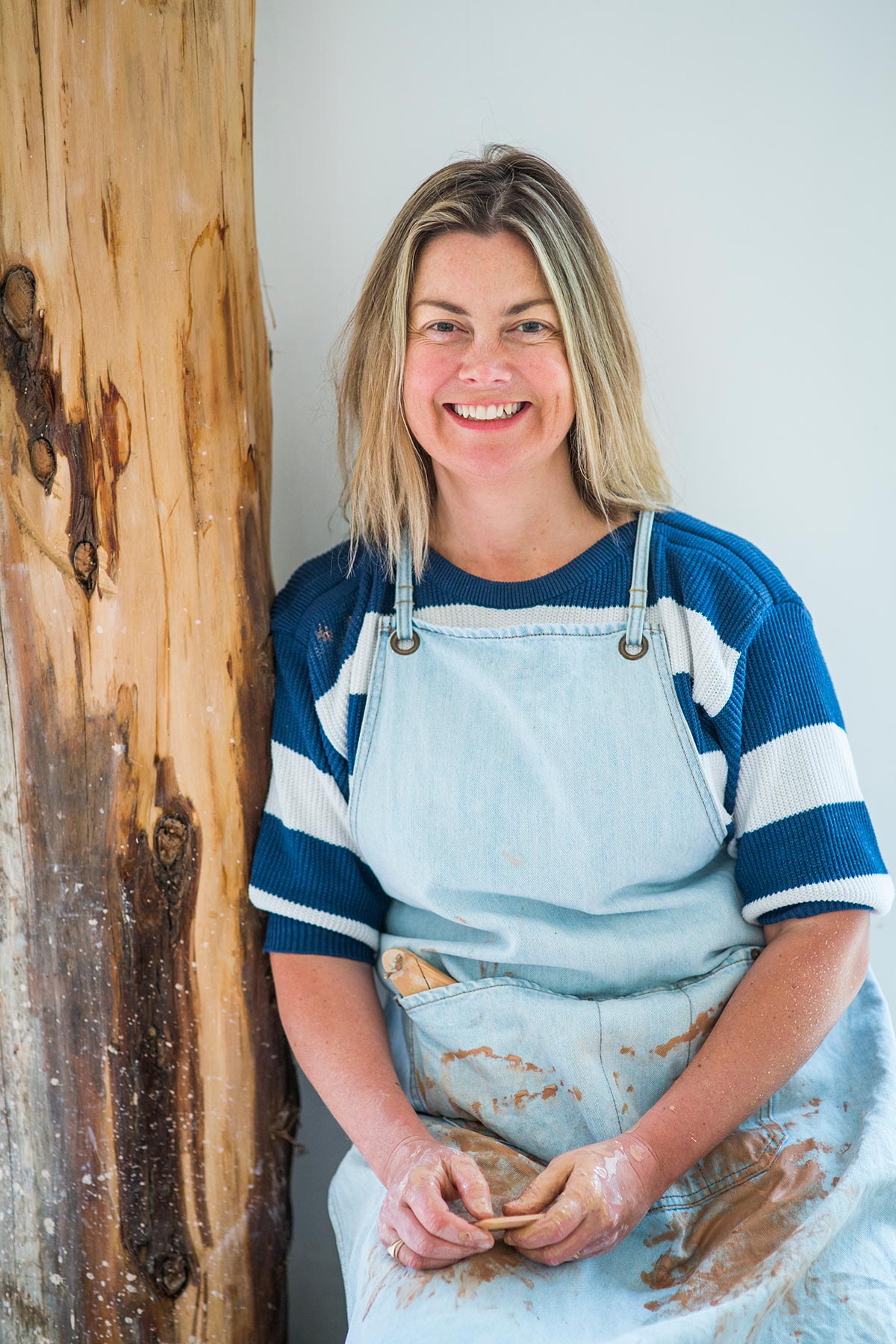 George Takes Twelve
1. Pleasantries first… Tell us about who you are and what you do?
I am Chela Edmunds, I am the Director and designer at Takeawei, a small ceramics studio in Torquay with a retail store in Melbourne. I live on the Surf Coast.
2. When I was growing up I wanted to be….
A fashion designer, children's book illustrator, or scrunchy maker… my understanding of what creative jobs were out there was pretty limited.
3. What is the best piece of advice you've ever received?
Do what makes you happy and appreciate what you have.
4. What is your favourite way to get the creative juices flowing?
I like to get on the wheel and throw pots without a thought, making gets my thoughts moving…but really ideas happen anytime, it's a way of seeing everything around you with an inquisitive mind.
5. What does your average work day look like?
Since COVID our small team has been working solo from home, studio or shop. I'm at home and spend most of the day with my nearly 1 year old talking over me on speakerphone while I have phone meetings with the shop or studio staff. I sneak emails around Ocean's naps and after 6pm I'll order supplies, play with new ideas and get some photo or website stuff done.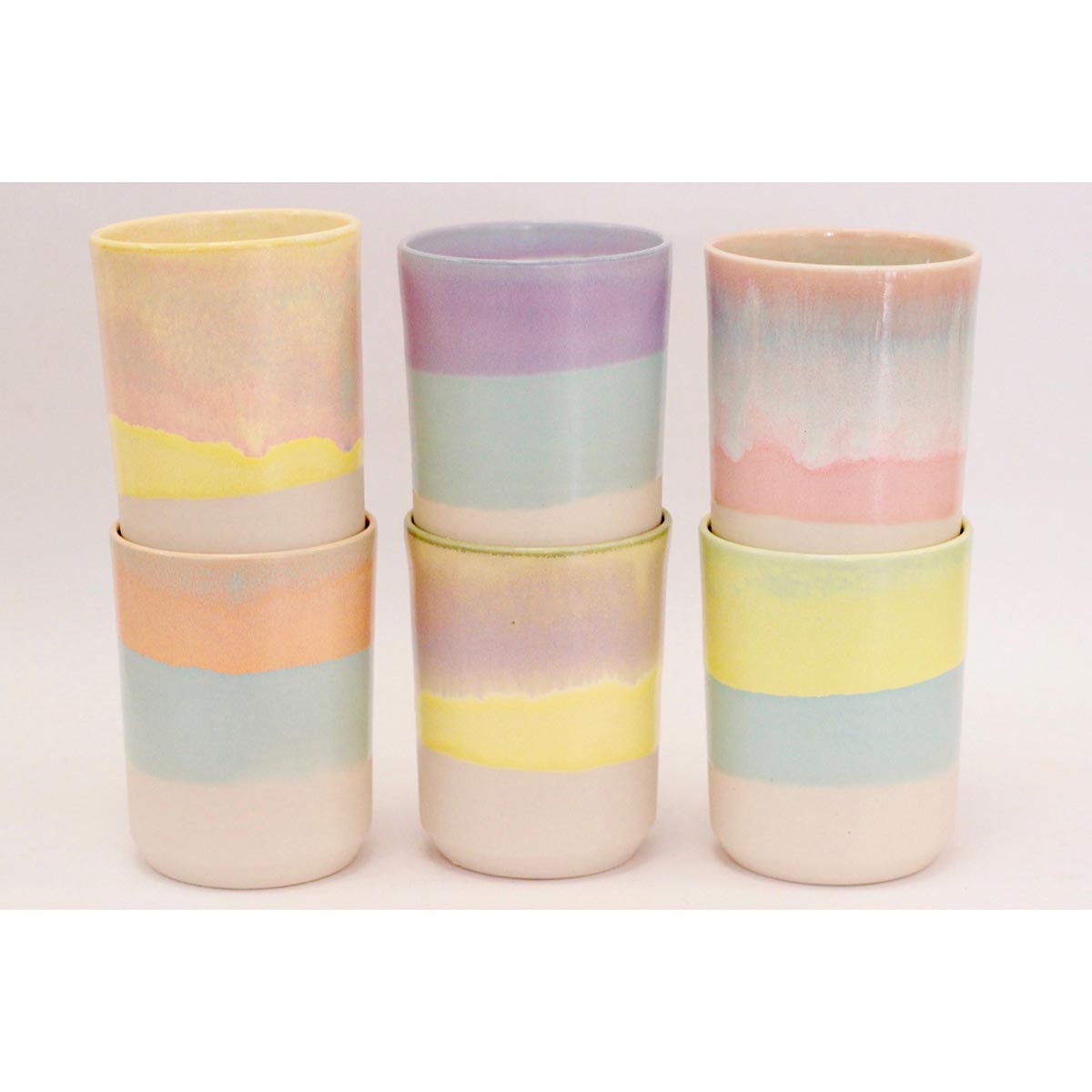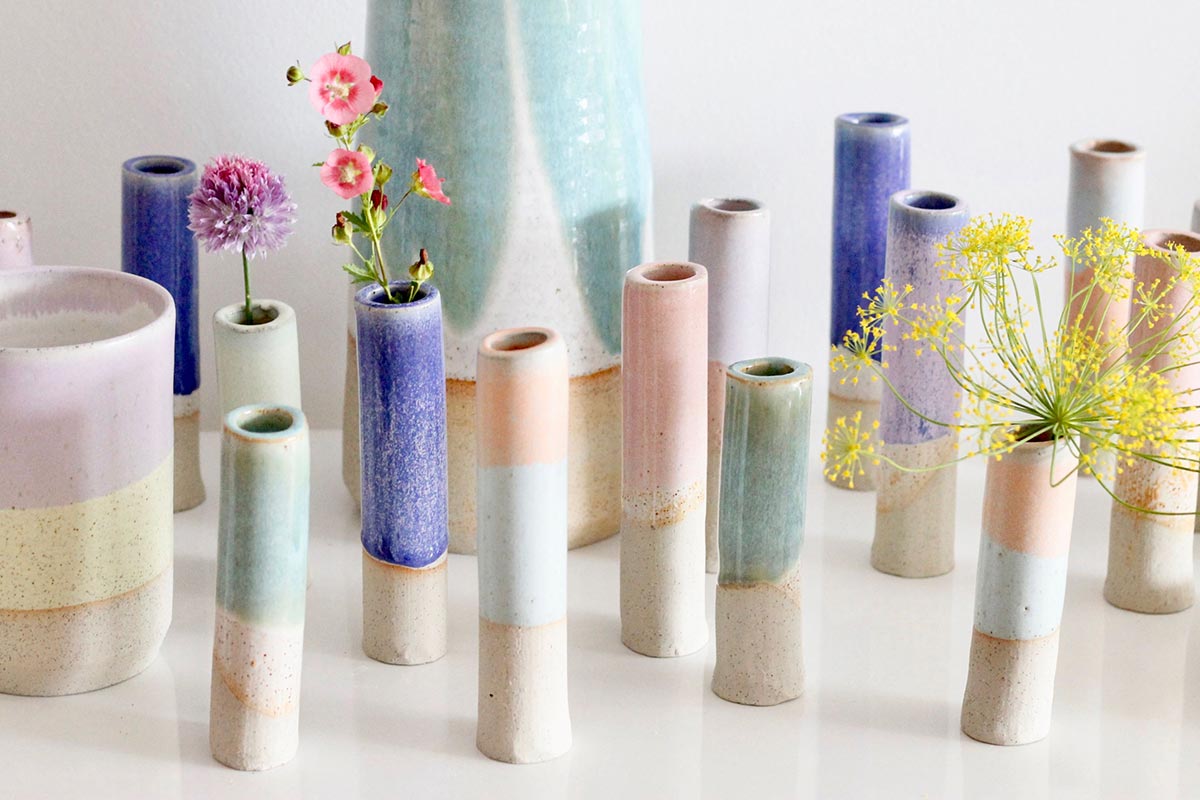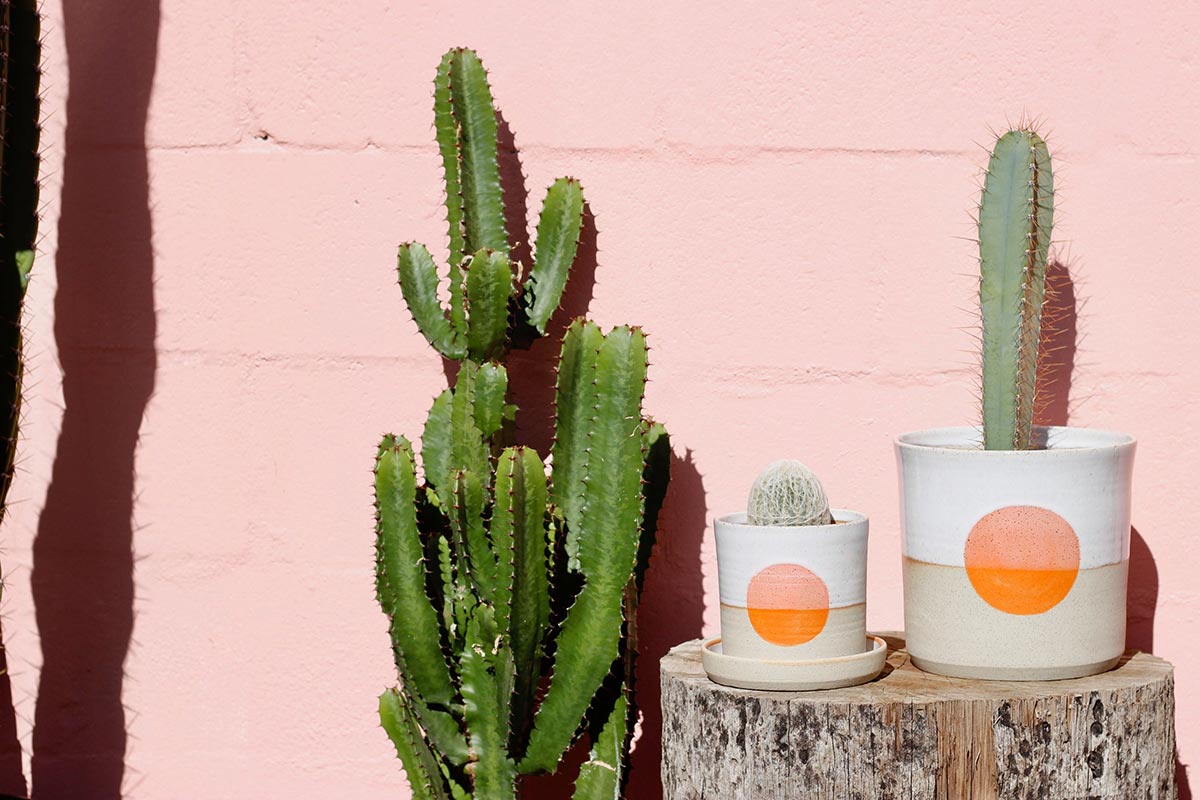 6. If you could invite any five celebrities to dinner, who's dining?
I have 5 sisters and I would be so happy to have dinner with them right now, way more fun than 5 celebrities.
7. What was the last rule you broke?
If I'm breaking rules I'm not telling.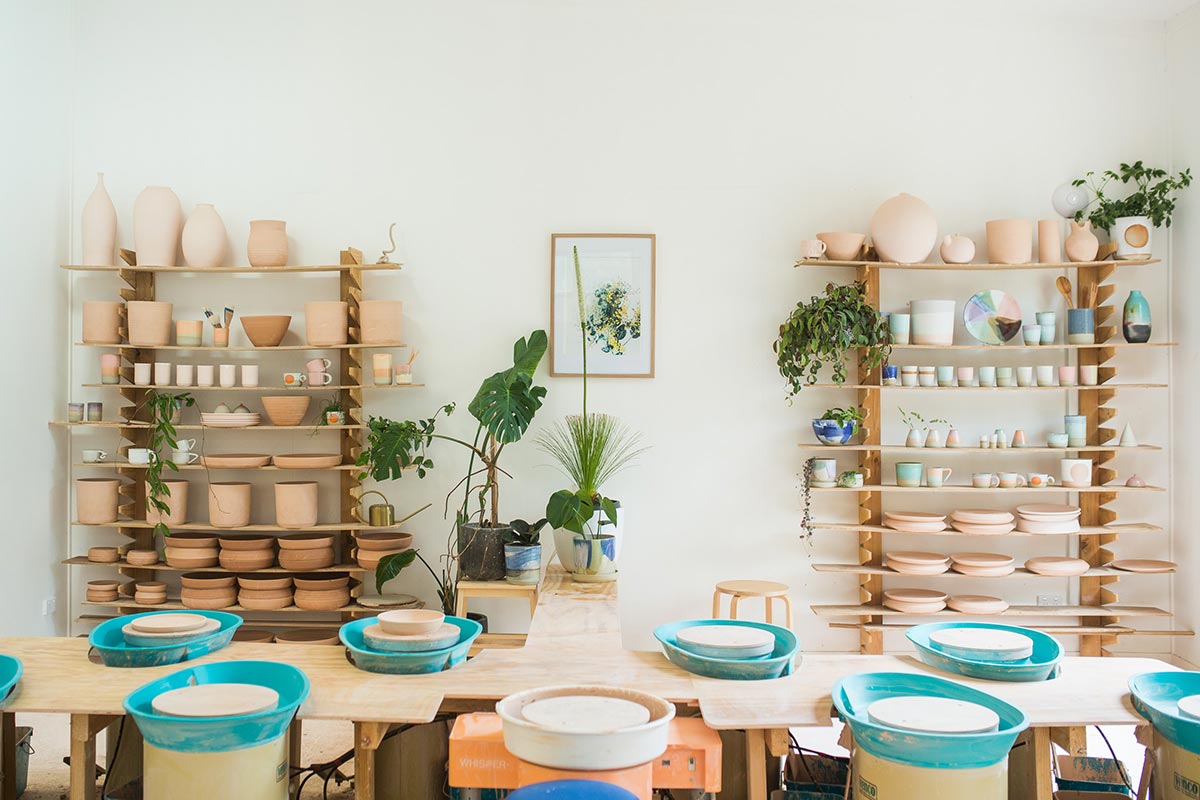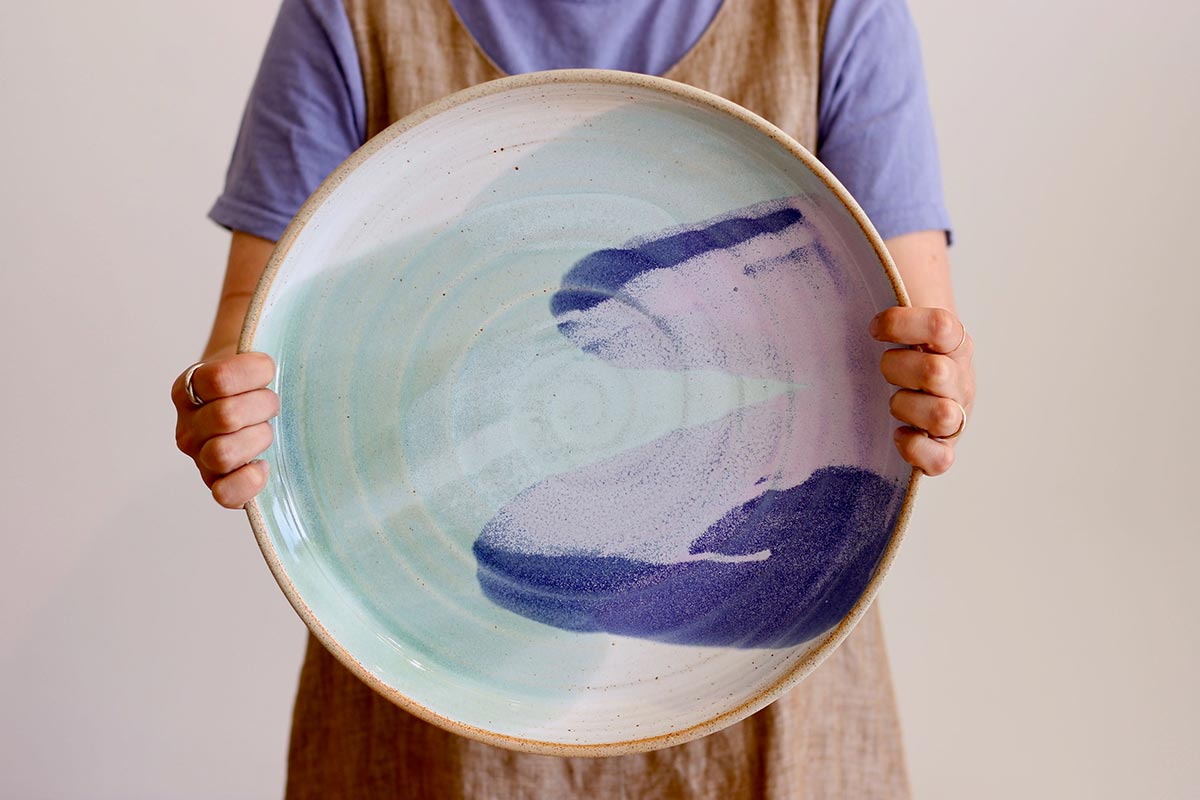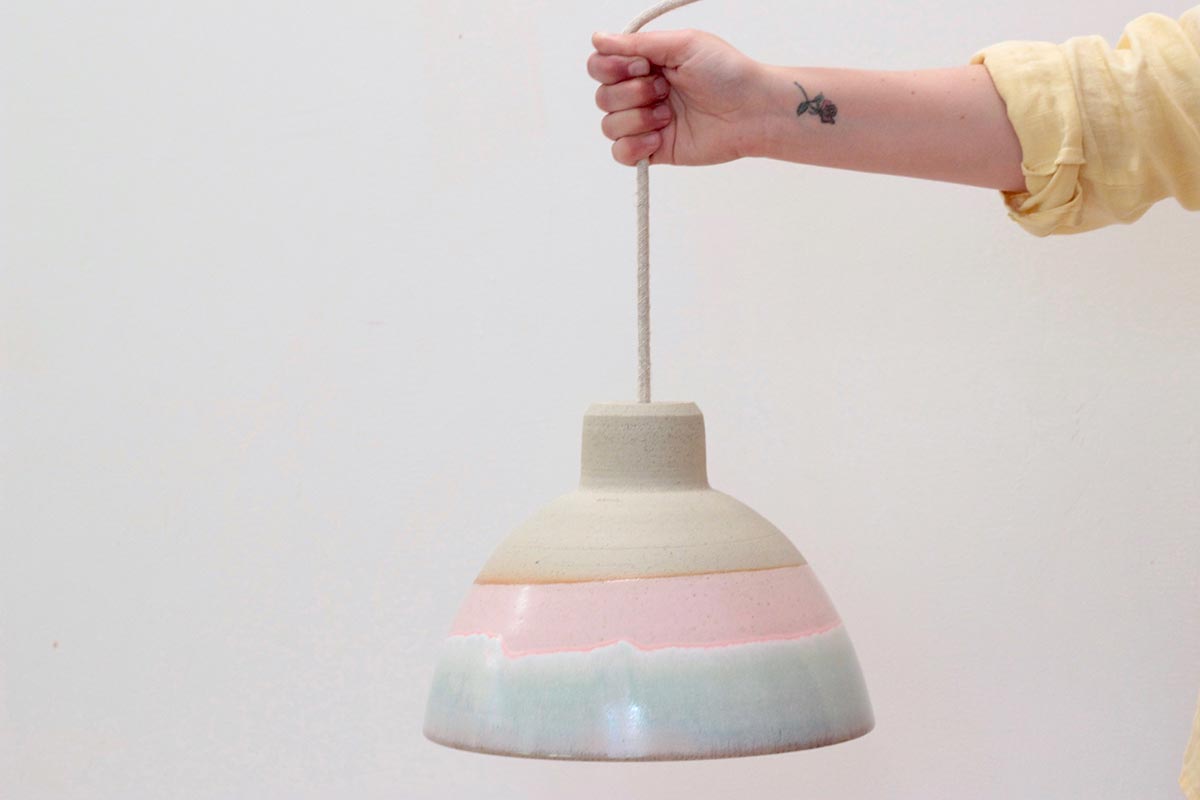 8. What's one thing people may not know about you?
I get December and February mixed up all the time, I thought this was a common thing but my sister tells me no.
9. What was the last movie you saw and was it any good?
Samson and Delilah, It was great.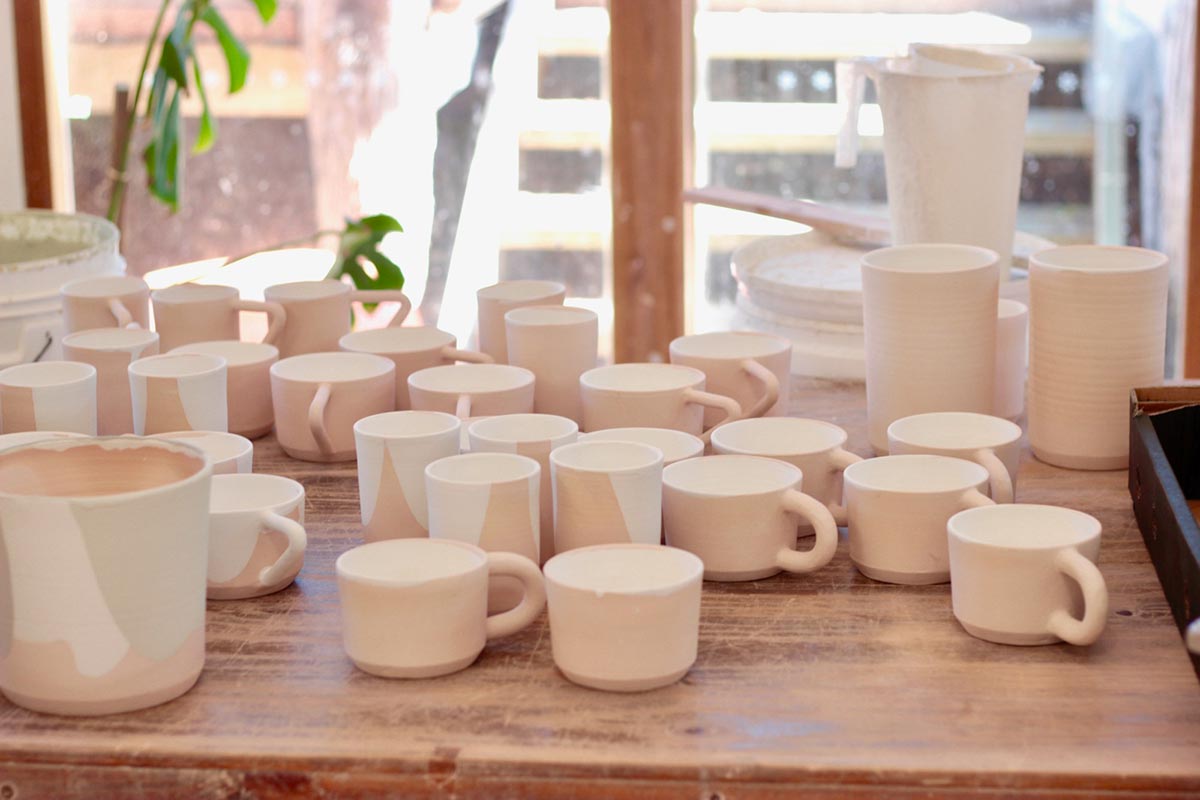 10. You've got a week off… where are you headed?
I would love to get up north to lay in the warm sun and swim in the ocean. Dreams.
11. What's your favourite project/design so far and why?
Our lighting collection of Lighthouse table lamps and Pendant lights. The glazes look so good in the day and at night they have a warm ambience.
12. What's next for you? Any exciting new projects in the pipeline…
Yes, we have some new Donut Vases which I'm uploading to the website! They are glazed in our delicious pastel glazes and look edible. I'm also working on a design for a wall clock because I hate looking at digital displays or my phone all the time.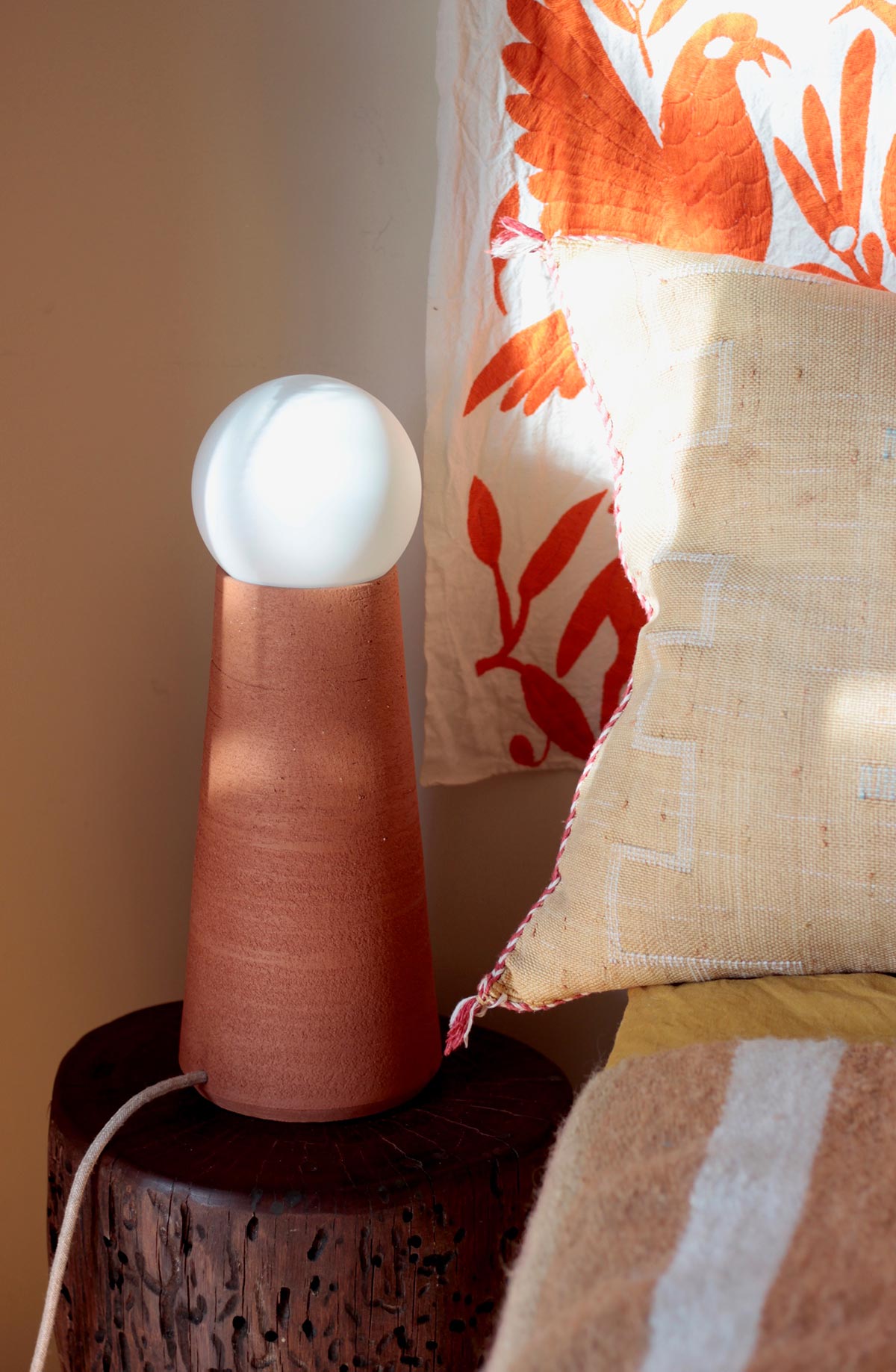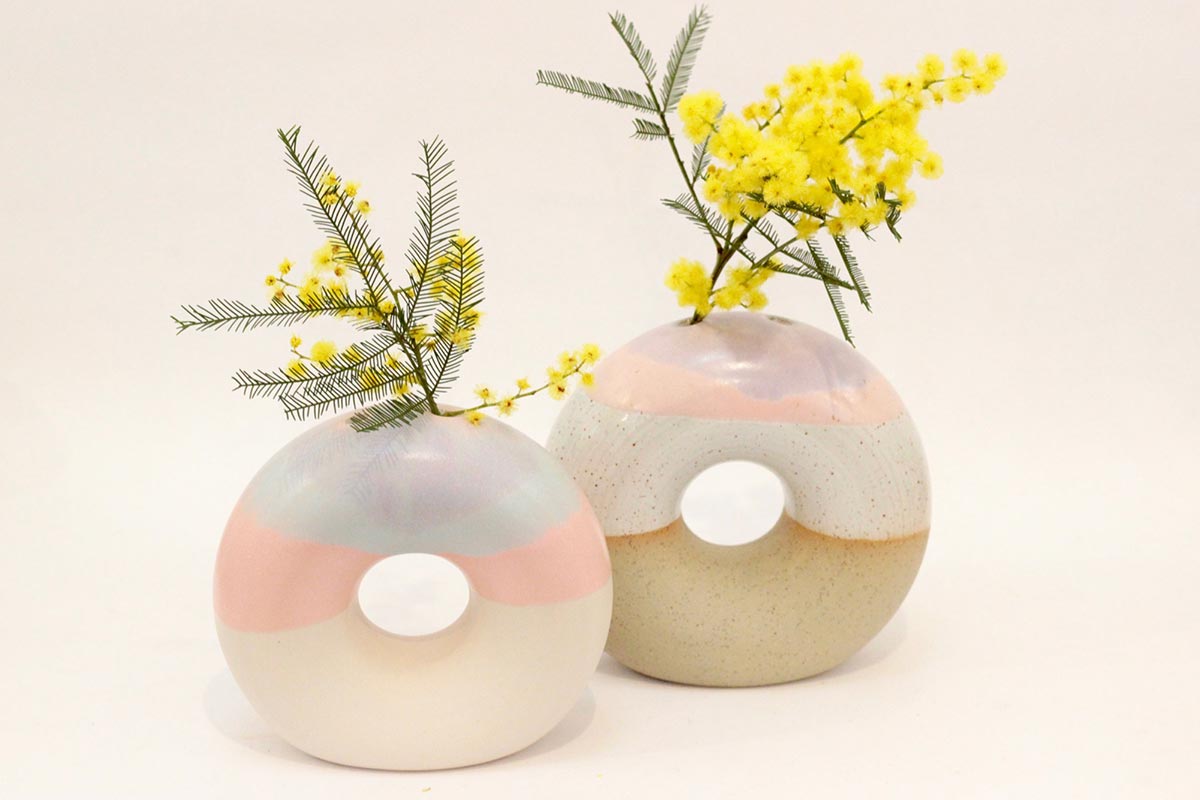 Meet the Maker Radio
'Studio Mash Up' Playlist
"This is a mix of random songs I love. It's from an actual playlist that is much longer and just as rambling from melancholic folk to upbeat stuff to dance it out to and back again." – Chela
Where to find her
Name: Chela Edmunds
Business Name: Takeawei
Job Title: Director & Designer
Website: www.takeawei.com
Instagram: @takeawei
Facebook: www.facebook.com/hellotakeawei
Pinterest: www.pinterest.com.au/hellotakeawei
Photography by Donna Nugent of Indie Lane