Located within walking distance of Bondi Beach, the North Bondi House is an addition and alteration to an existing semi-detached house built in the 1980s. Designed by Josephine Hurley Architecture, this home has been renovated to create the perfect backdrop to the lives of a professional couple with three kids and two enthusiastic dogs. With a brief that focused heavily on practicality and comfort, let's see how the team creates a beautiful family home that would endure the test of time.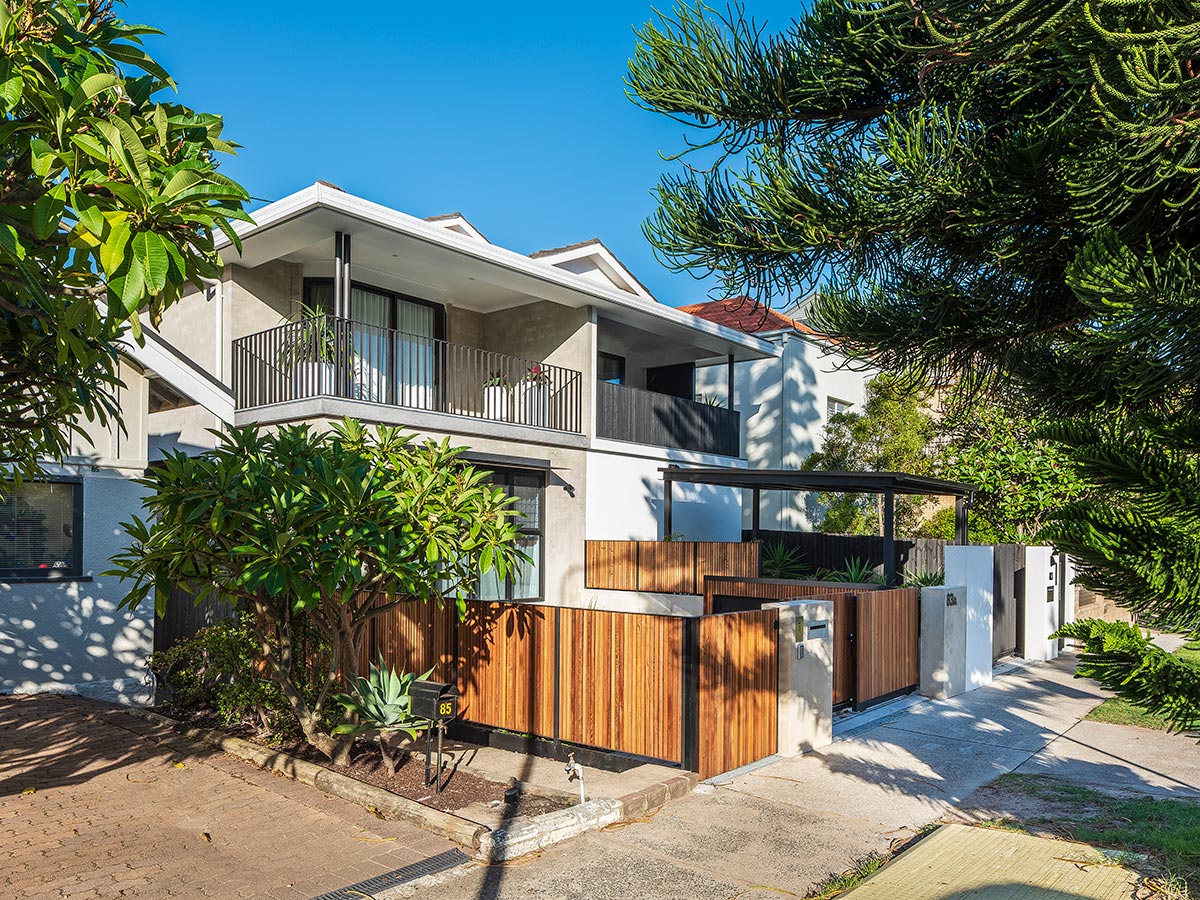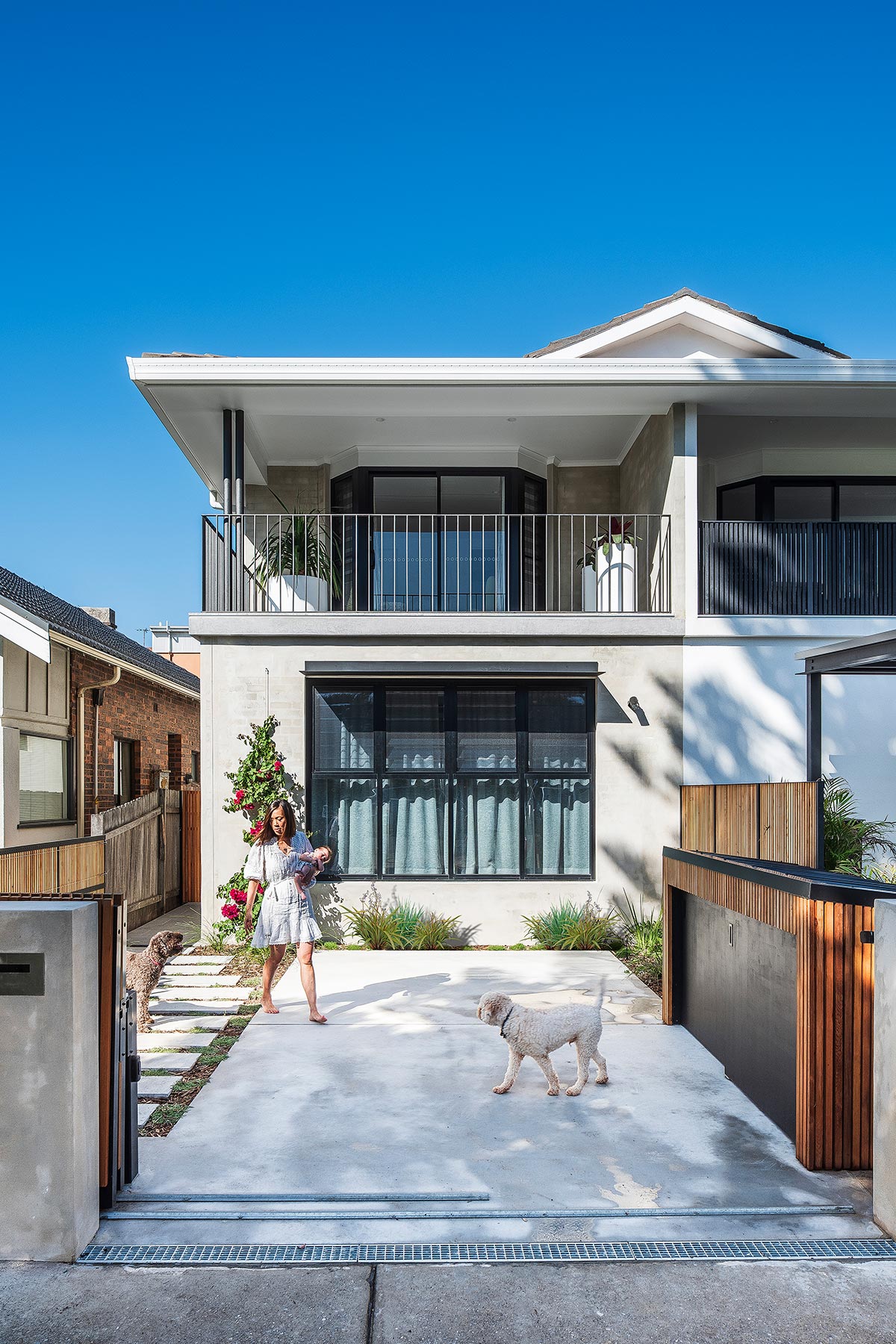 "The project forms one half of a semi-detached dwelling in an area that has highly restrictive planning controls. The project focused on reinventing the interiors of the 1980s dwelling, modification of the rear building form and cosmetic touches of the street facade. The home is located within walking distance of the beach. Robust and low-maintenance building materials were selected as a direct response to the corrosive environment. A bay window to the first floor kid's bedroom offers glimpses of Bondi Beach beyond and a cheeky stage to entertain guests in the garden below." – Josephine Hurley Architecture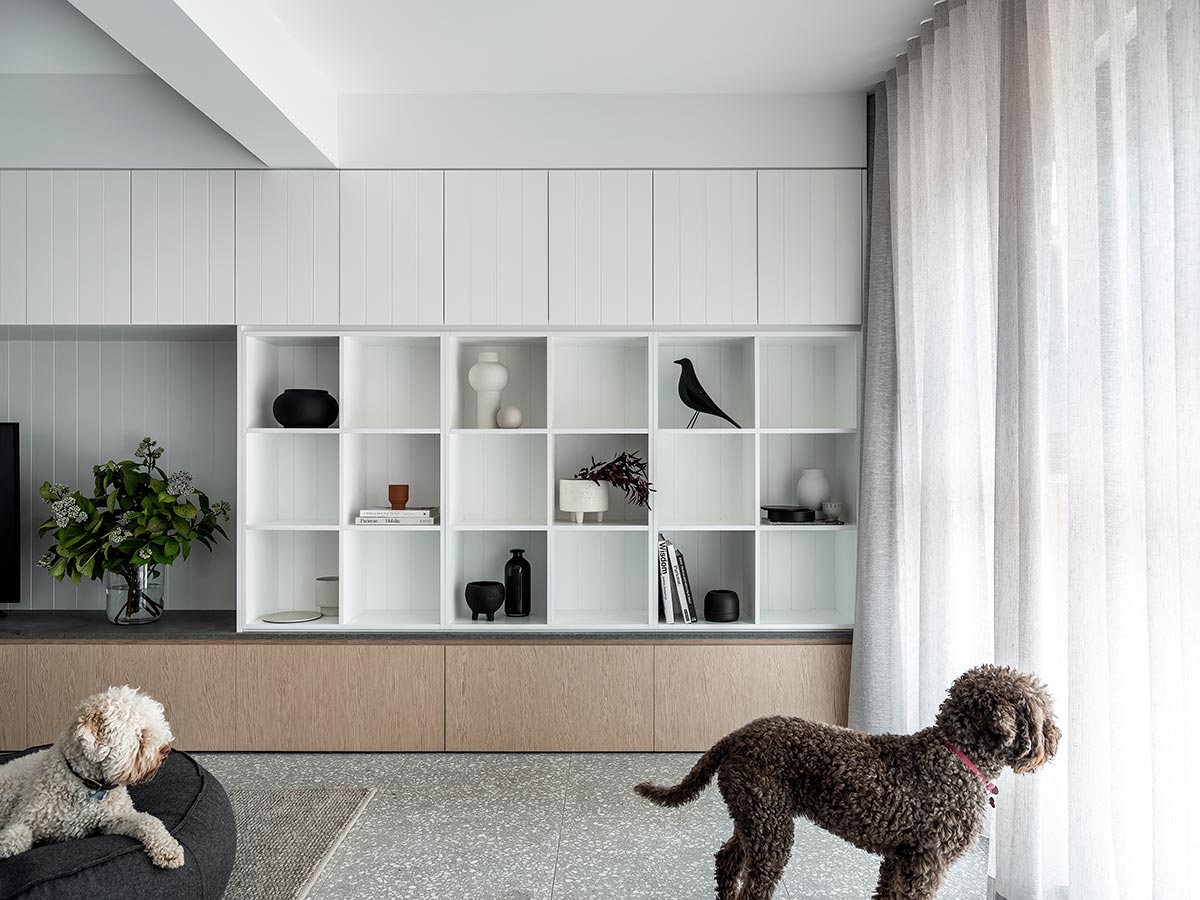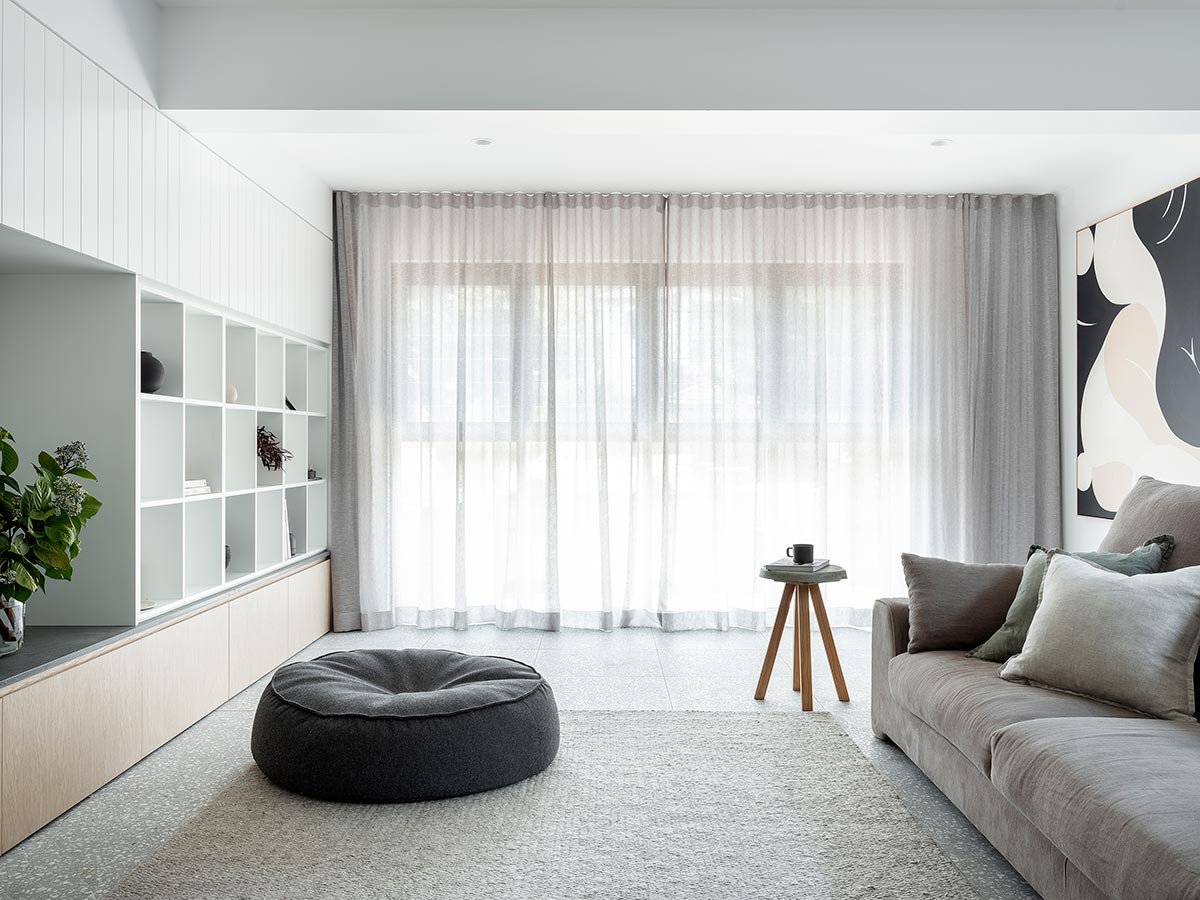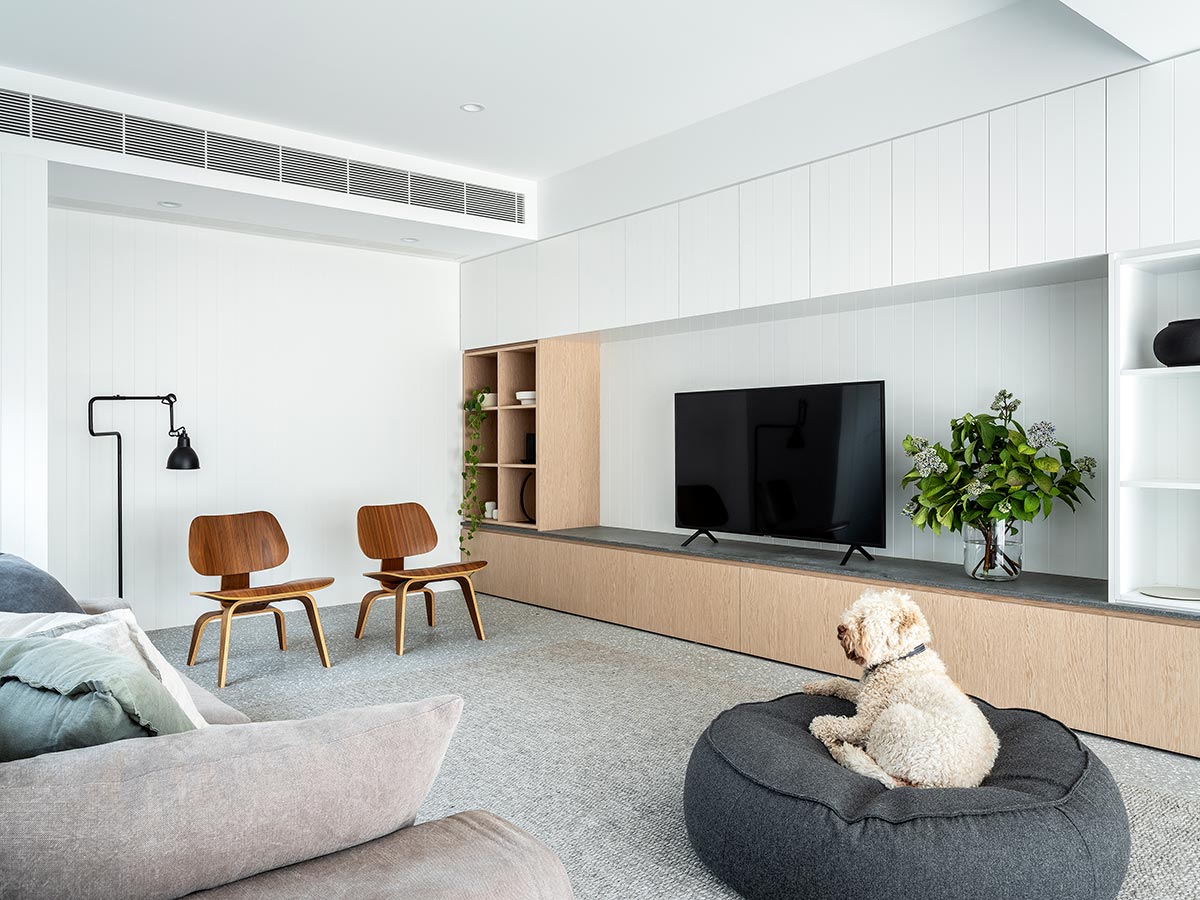 Knowing that they could work with an architect to remodel their house, the clients purchased the existing home because of the beautiful location. Aiming not only to create elegant and robust interiors, the team also maximised the limited building footprint to allow for a seamless connection with the outdoors, an improved ventilation, and natural lighting throughout the spaces.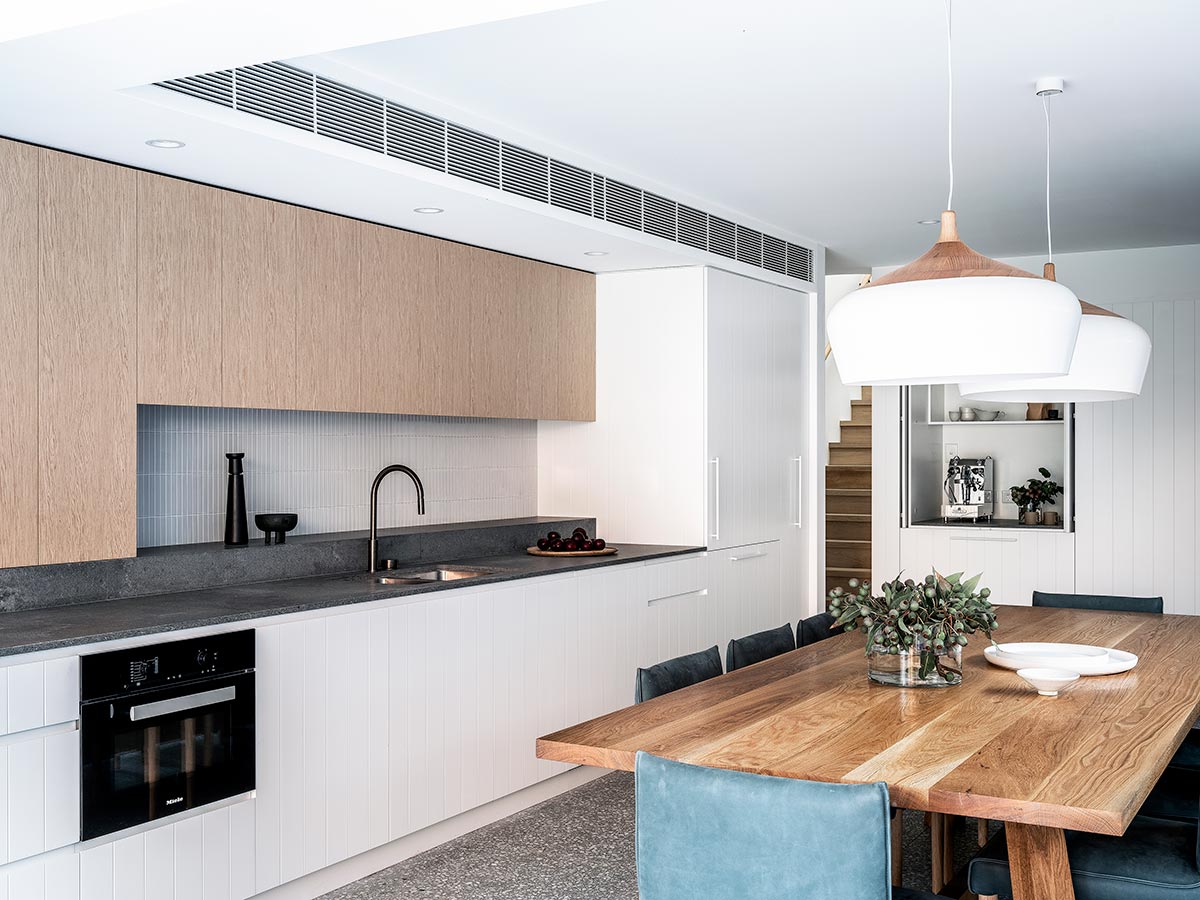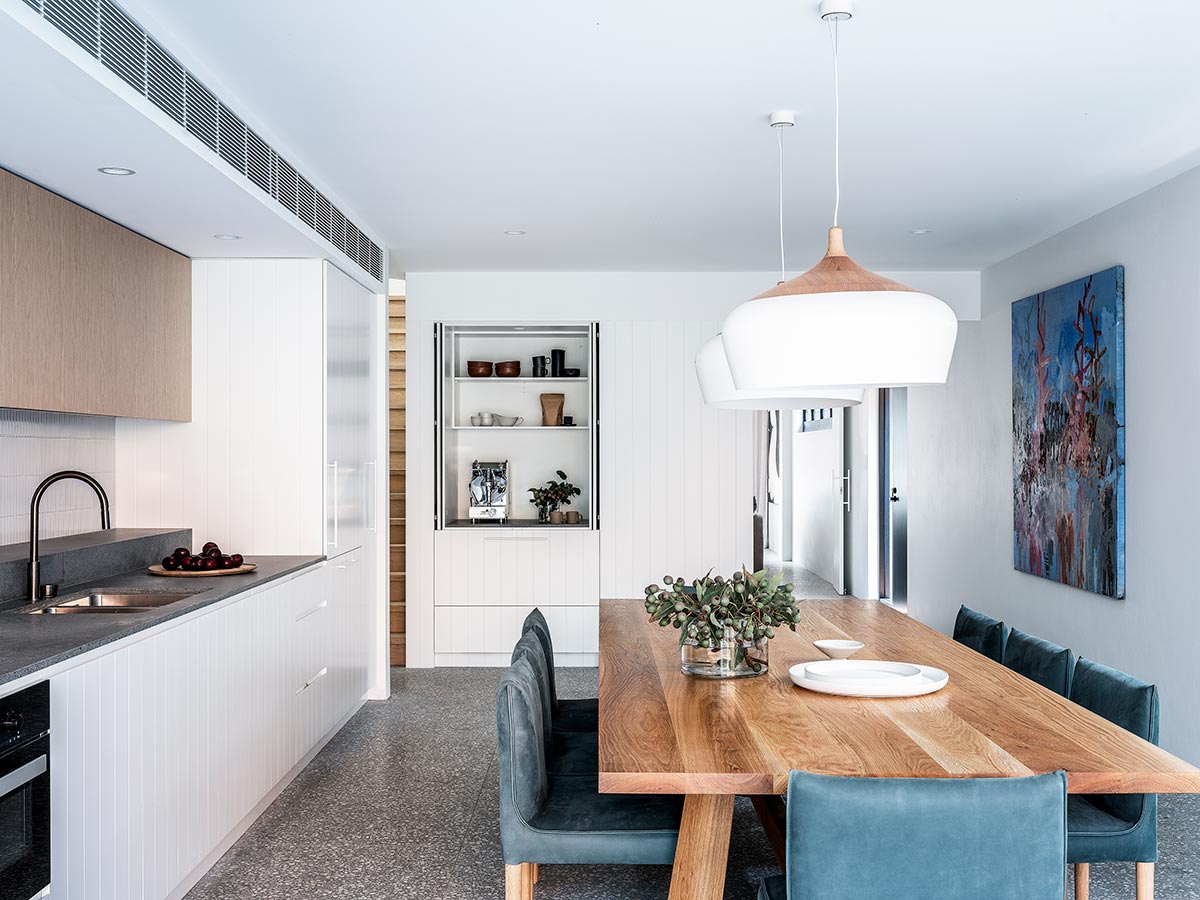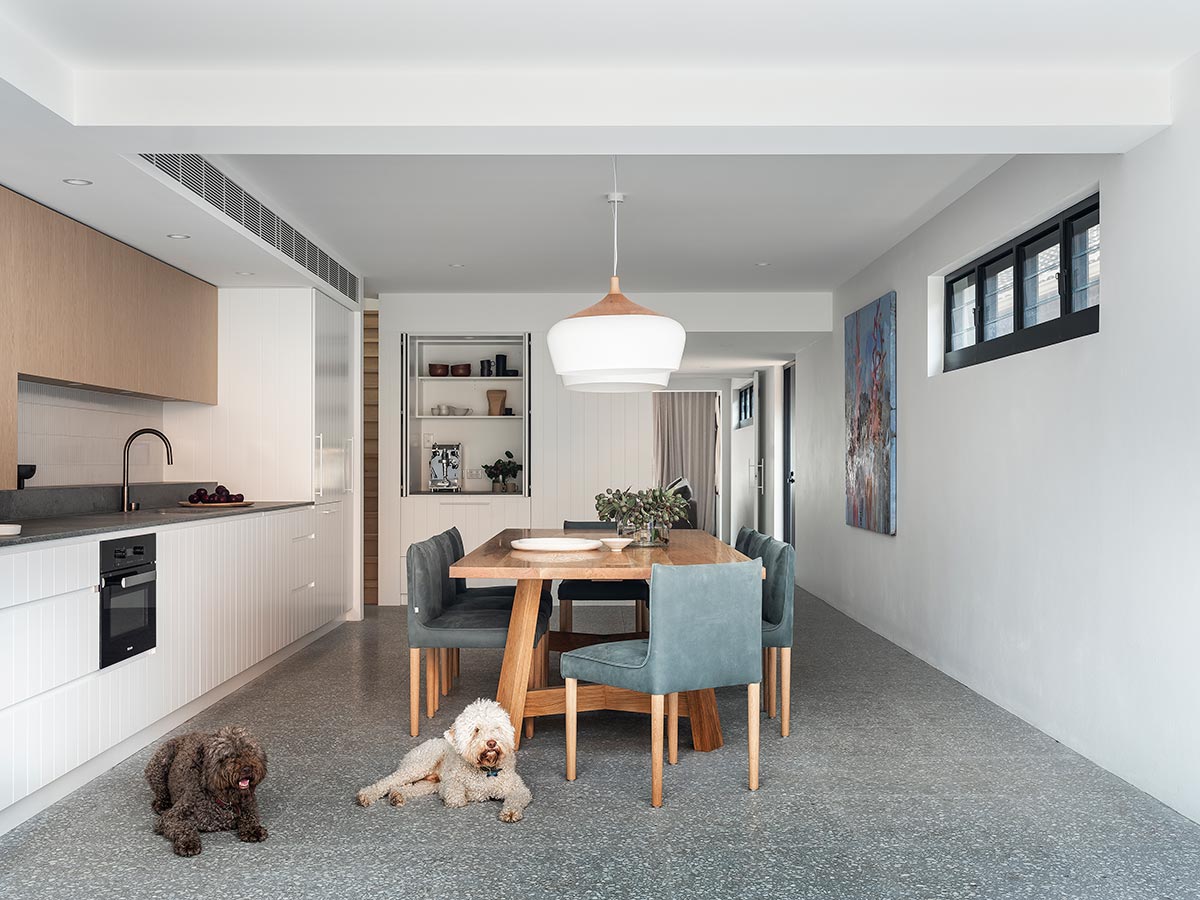 The design also accommodates the service and storage requirements of the home so the clutter could be minimised. The clients spend a lot of time at home with their young family and they ultimately wanted a home that felt calm and relaxed so the interiors are designed in a way that evokes the surrounding natural environment and ultimately fits their lifestlye.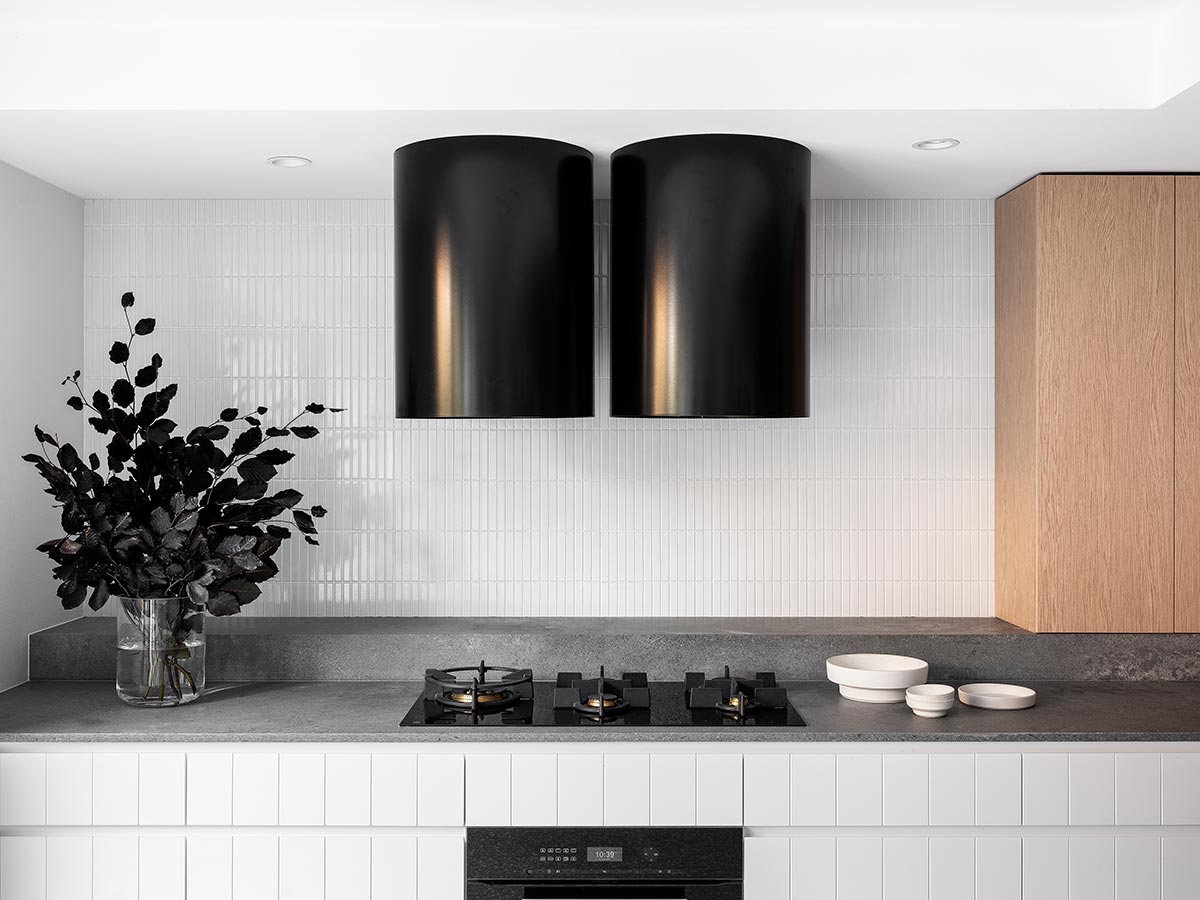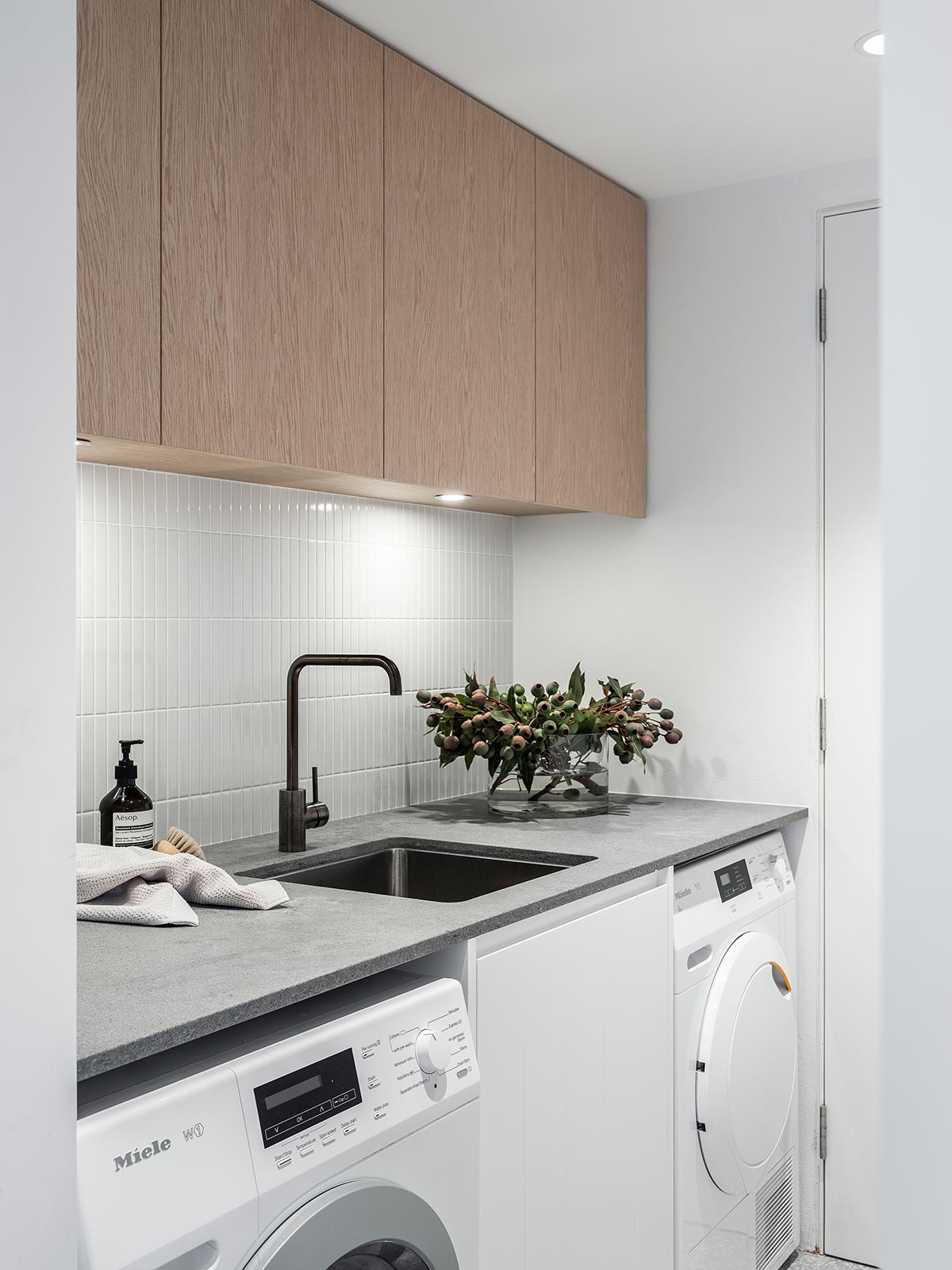 "A restrained, elegant and robust material palette was selected to create a sense of timelessness and calm in a home that is often overrun with young children and dogs. The textural and tactile qualities of terrazzo in soft grey, oak and v-groove joinery are exploited to create a sense of warmth and enduring character. Spaces are controlled yet comfortable, designed to a human scale where small or large family gatherings can take place." – Josephine Hurley Architecture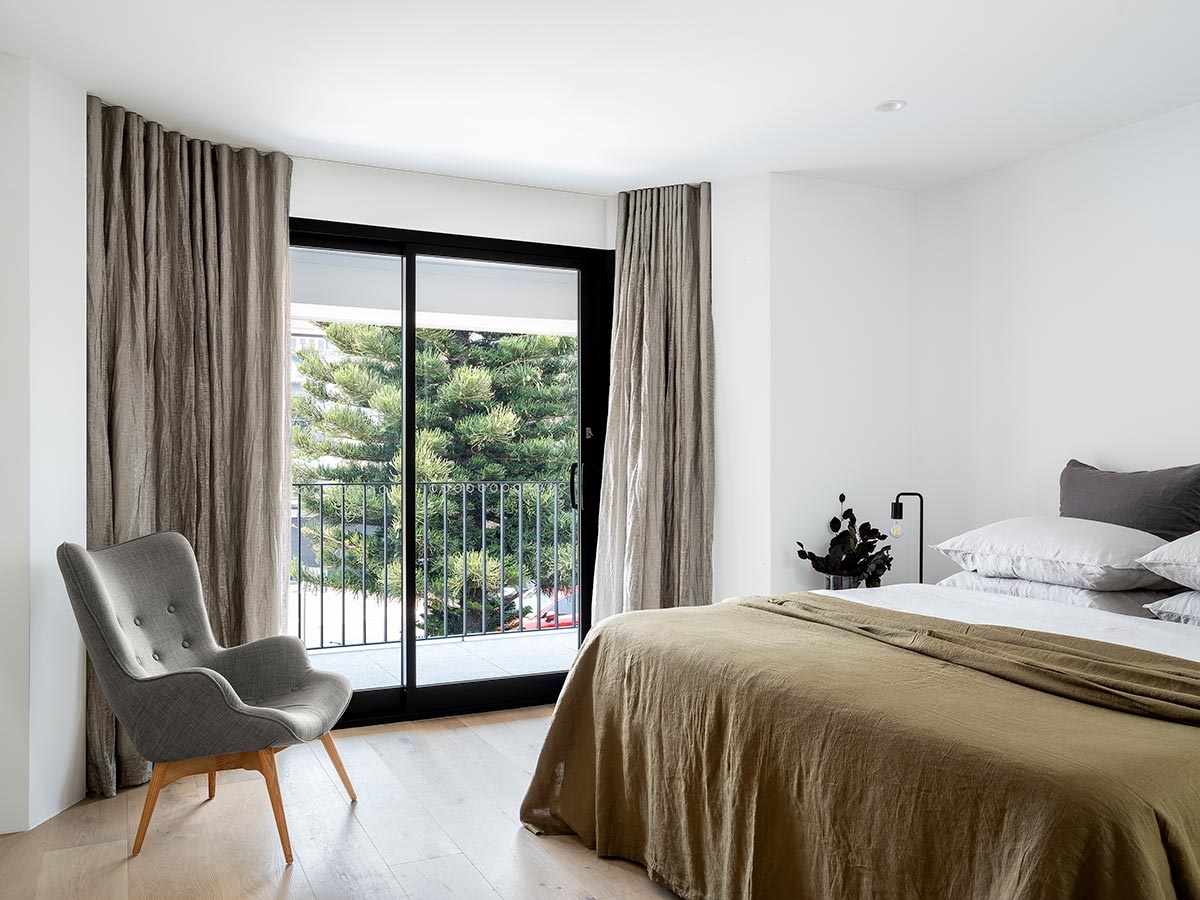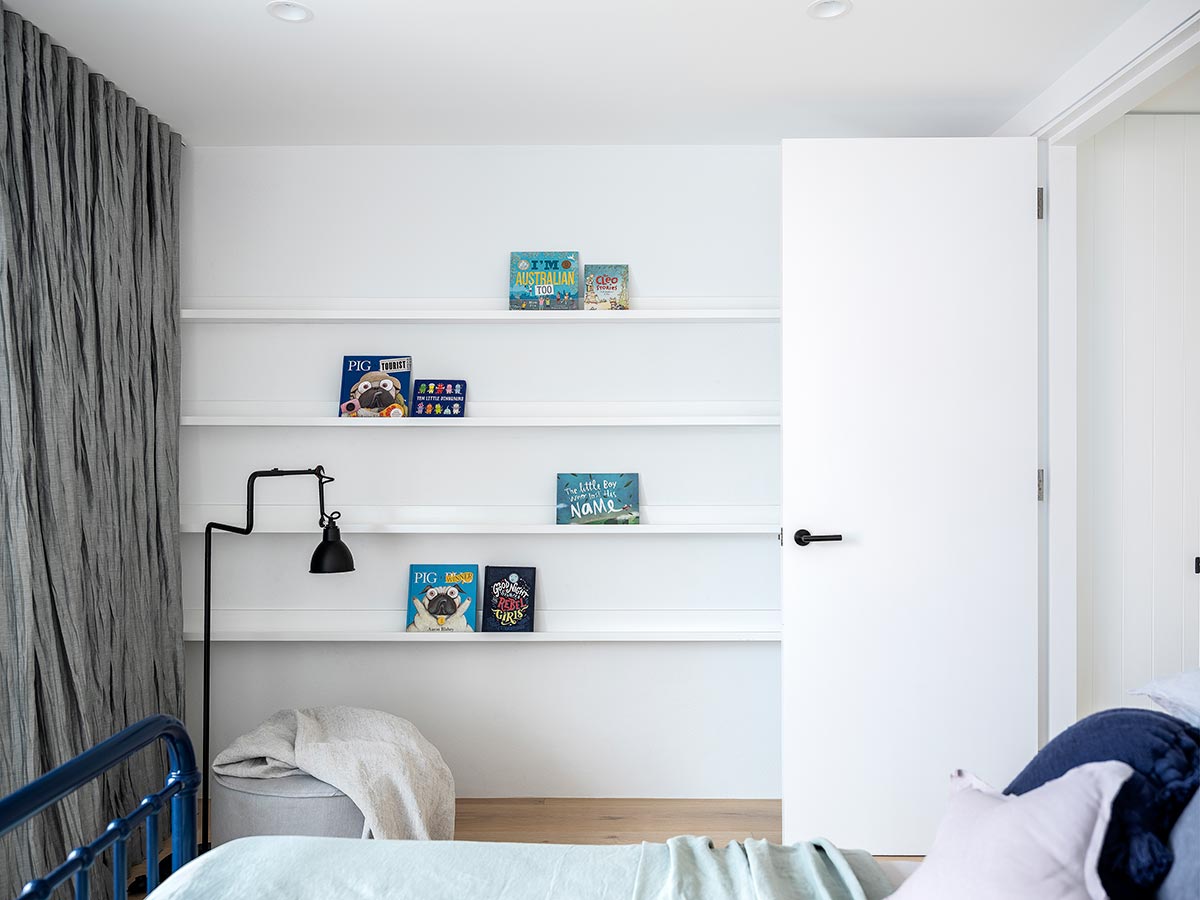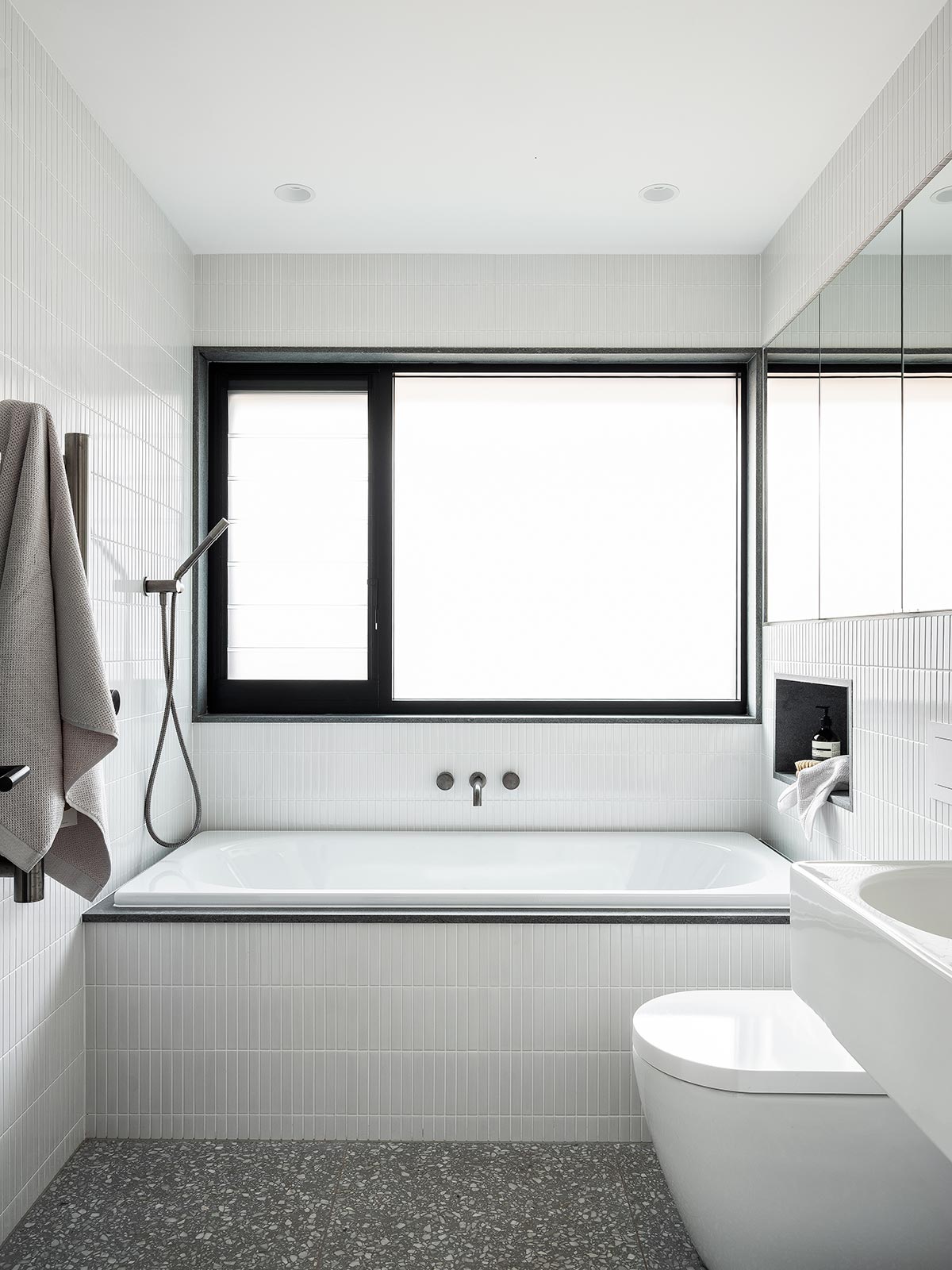 A minimal material palette was utilised throughout the house, allowing for a calm yet elegant backdrop to family life. With these robust and beautiful materials, the North Bondi House will surely anchor the family for many years to come.
House Project: North Bondi House
Architect: Josephine Hurley Architecture
Location: Sydney, Australia
Type: Renovation
Photographer: Tom Ferguson