Today we take a look at a new double story, 4 bedroom, modern home in Northcote. Kellett Street house was approached with the brief of delivering the 'perfect modern home for a young family' who care about the quality of their home environment, how it makes them feel, and are seeking a Northcote / inner city locale. The project is a collaboration between C.Kairouz Architects, JBM Group, Melissa Vukadin, and Kimberley Barker and the result speaks about the power of a great partnership between design professionals and new avenues of quality residential development. Let's go take a closer look…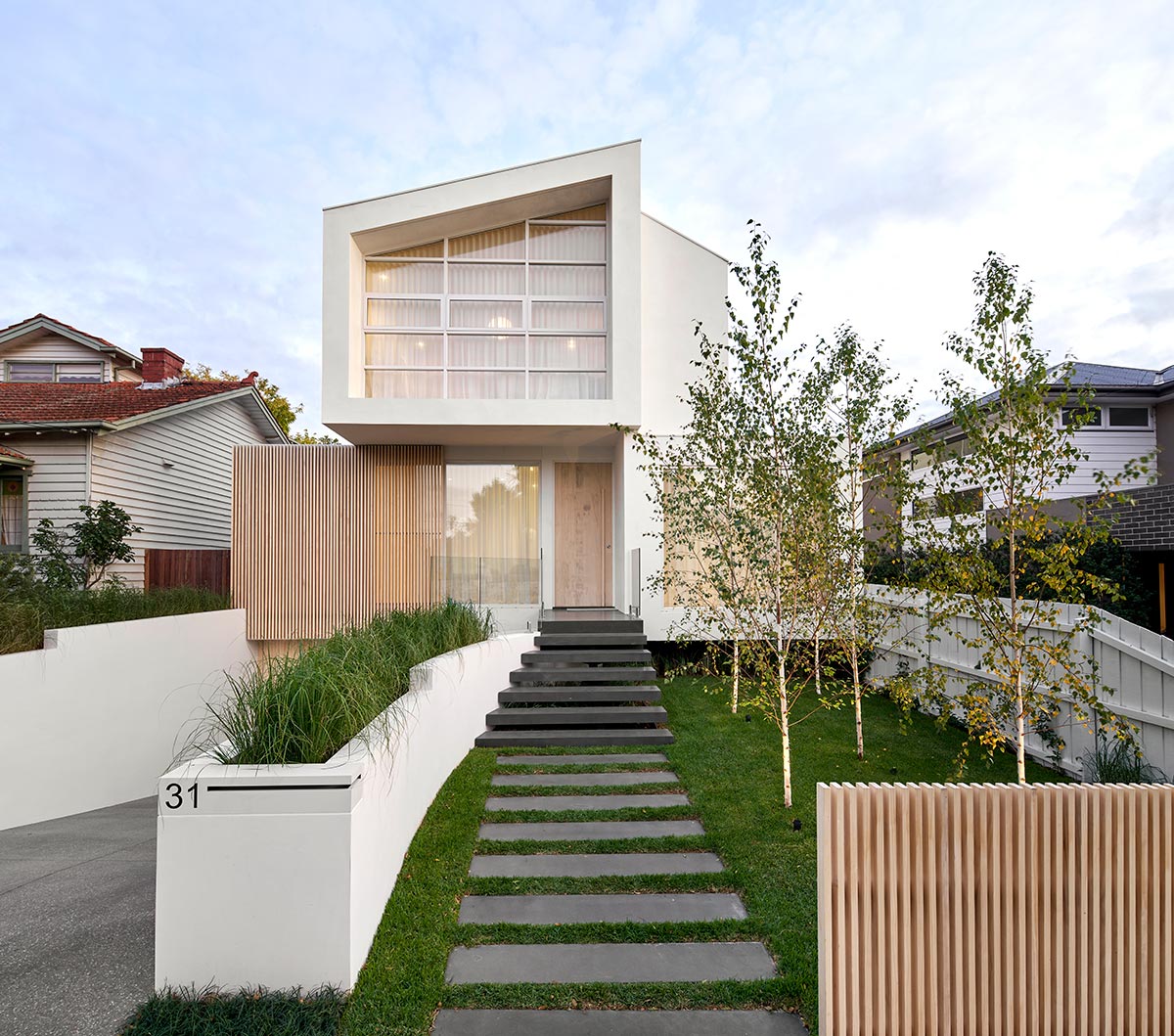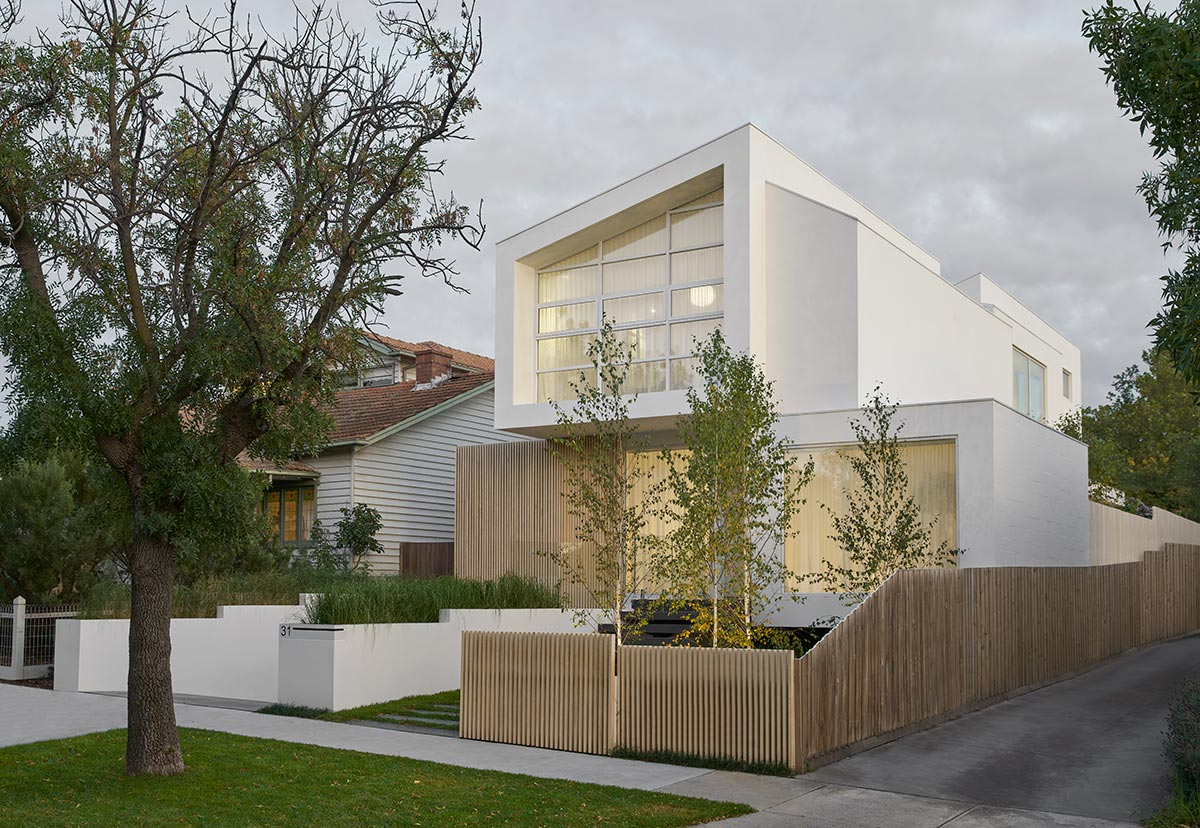 "The client wanted the house to be light, airy and sophisticated in design and style, while still catering to all the functions needed for family life. The concept creation process began by profiling a young family with three children, determining their needs, wants and lifestyle. Needs included; open plan concept, dual living areas, children's retreat, indoor/outdoor connection, off street car parking, plenty of storage and a bright, spacious feel." – C.Kairouz Architects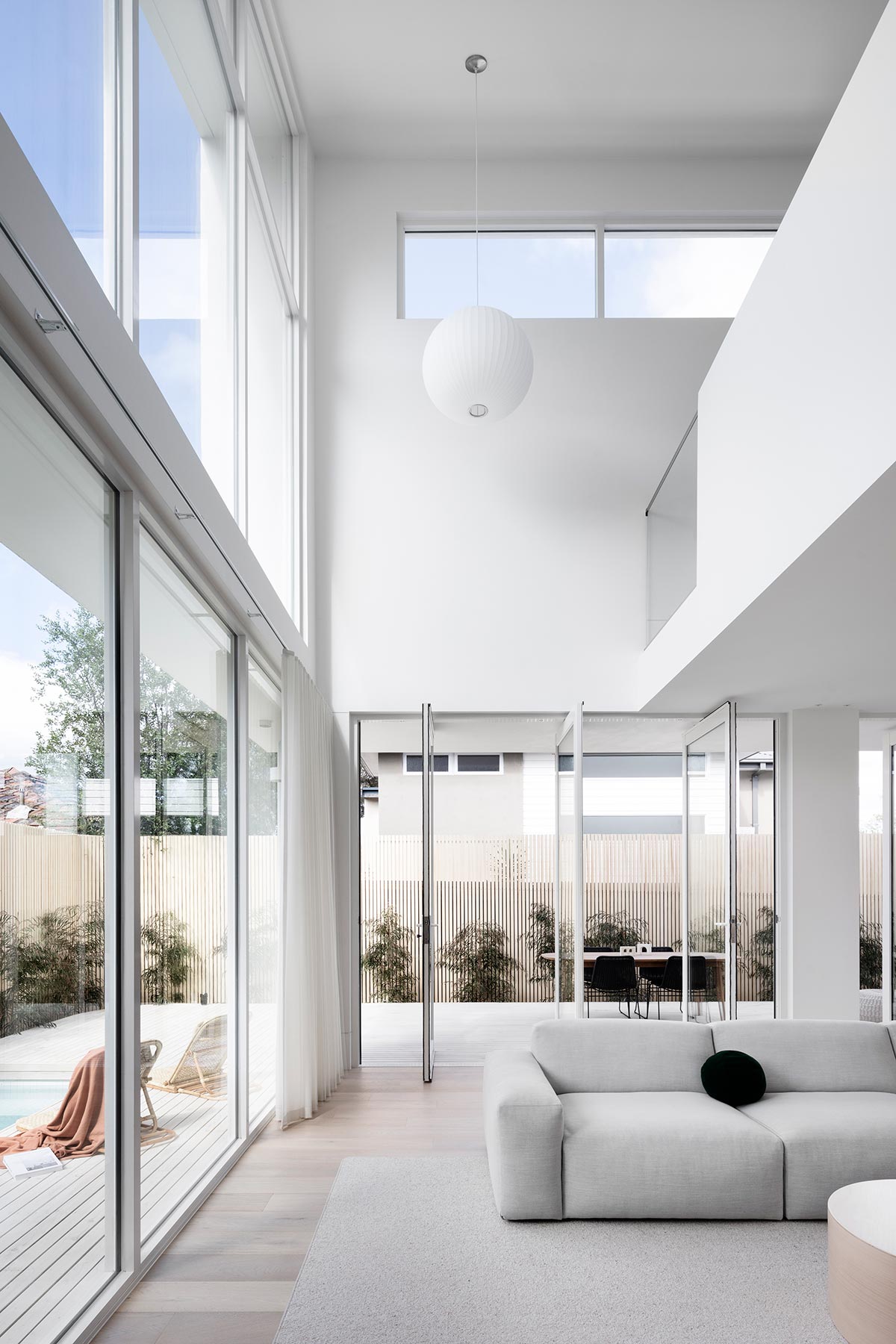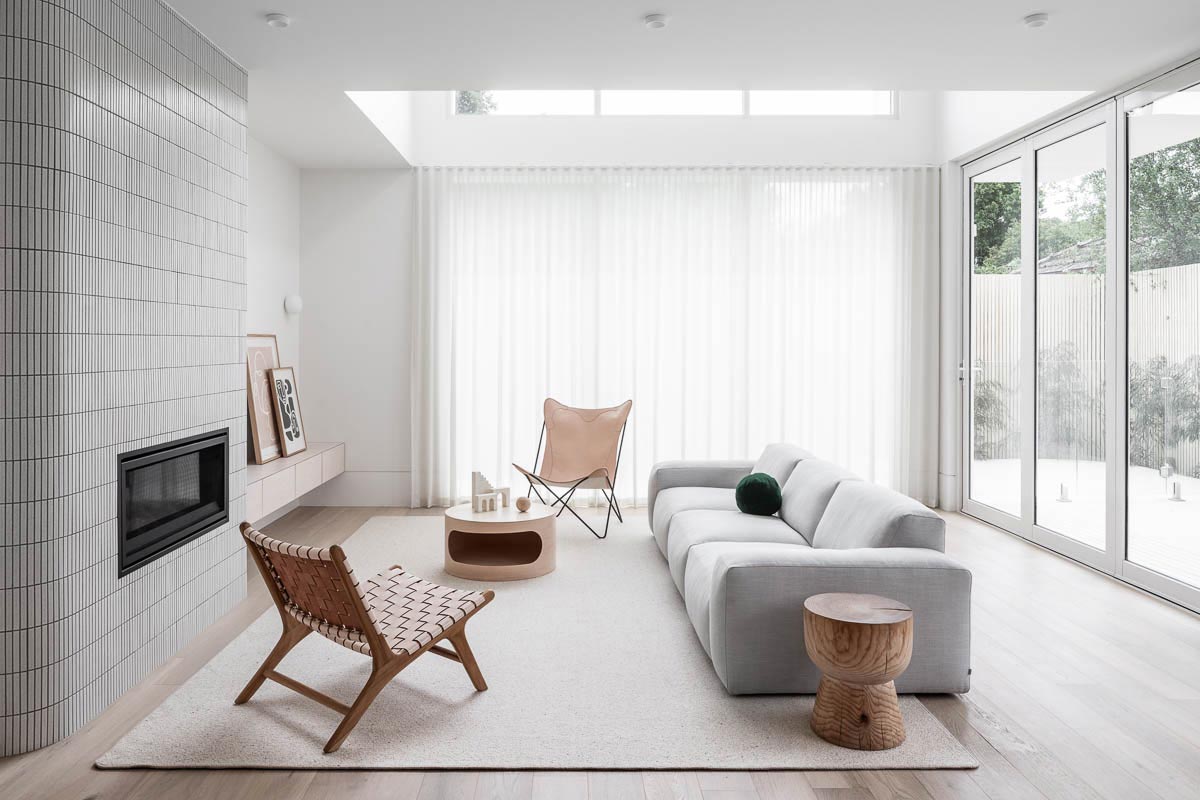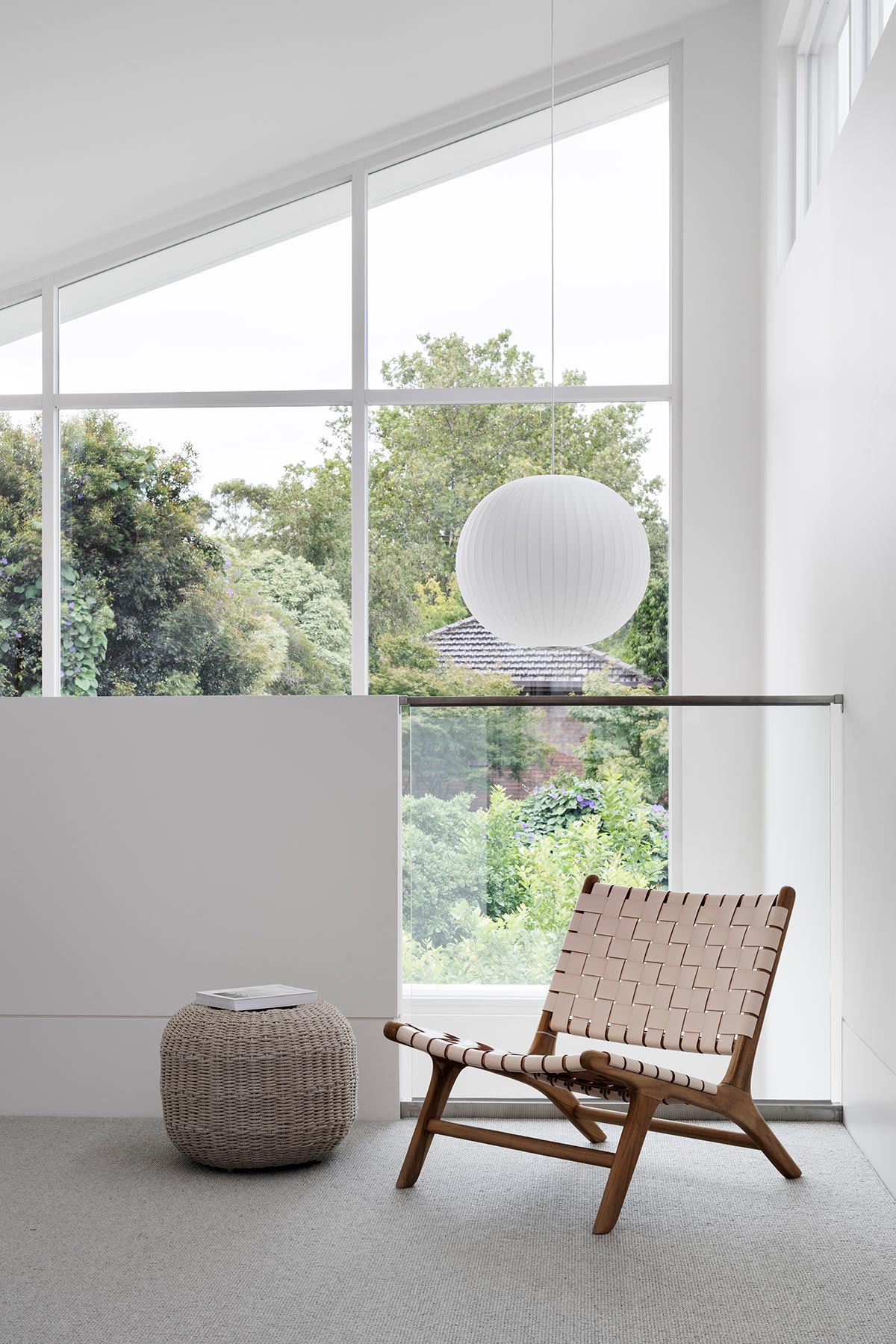 Having a void between ground floor living and the upper retreat didn't only allow connectivity between the children's area and ground floor entertaining spaces, but it also kept the house well-lit even on a grey day. The design of the home was executed to be flexible enough to suit not only a family of 3 children, but families with 2 or 4, to appeal to a broader audience in the market when it came time to sell.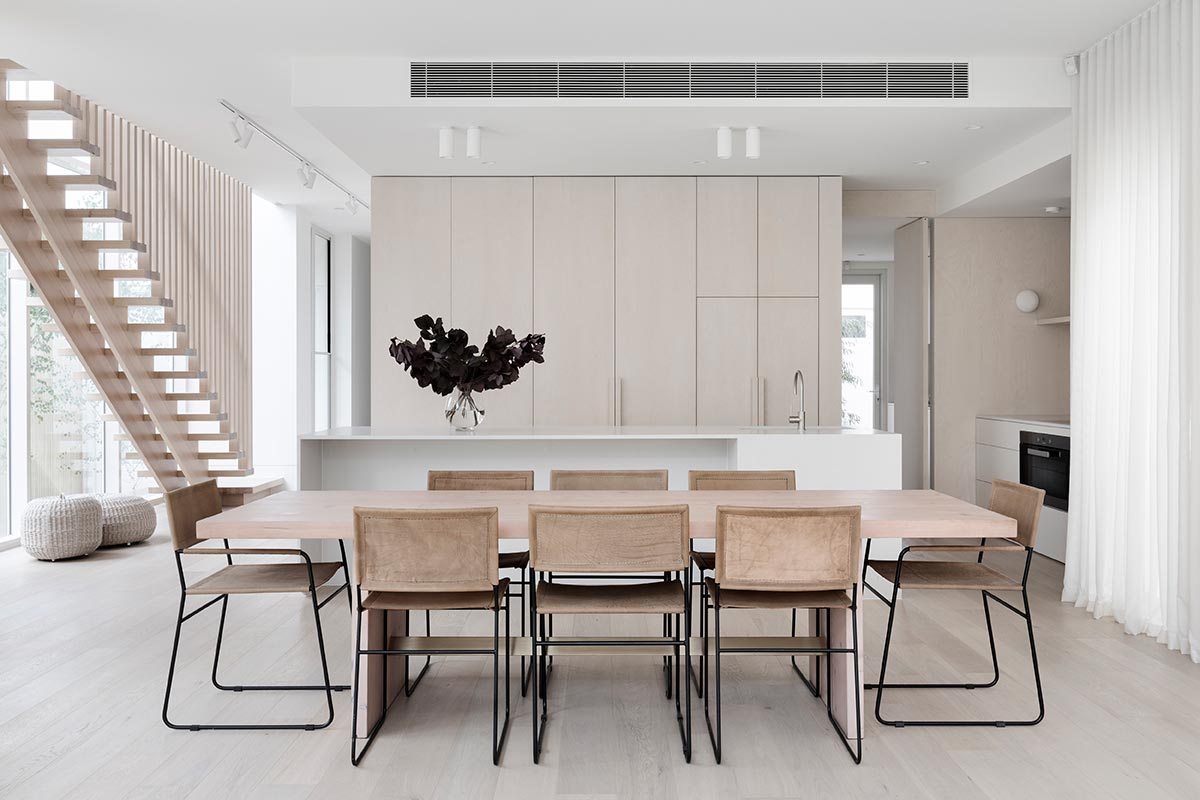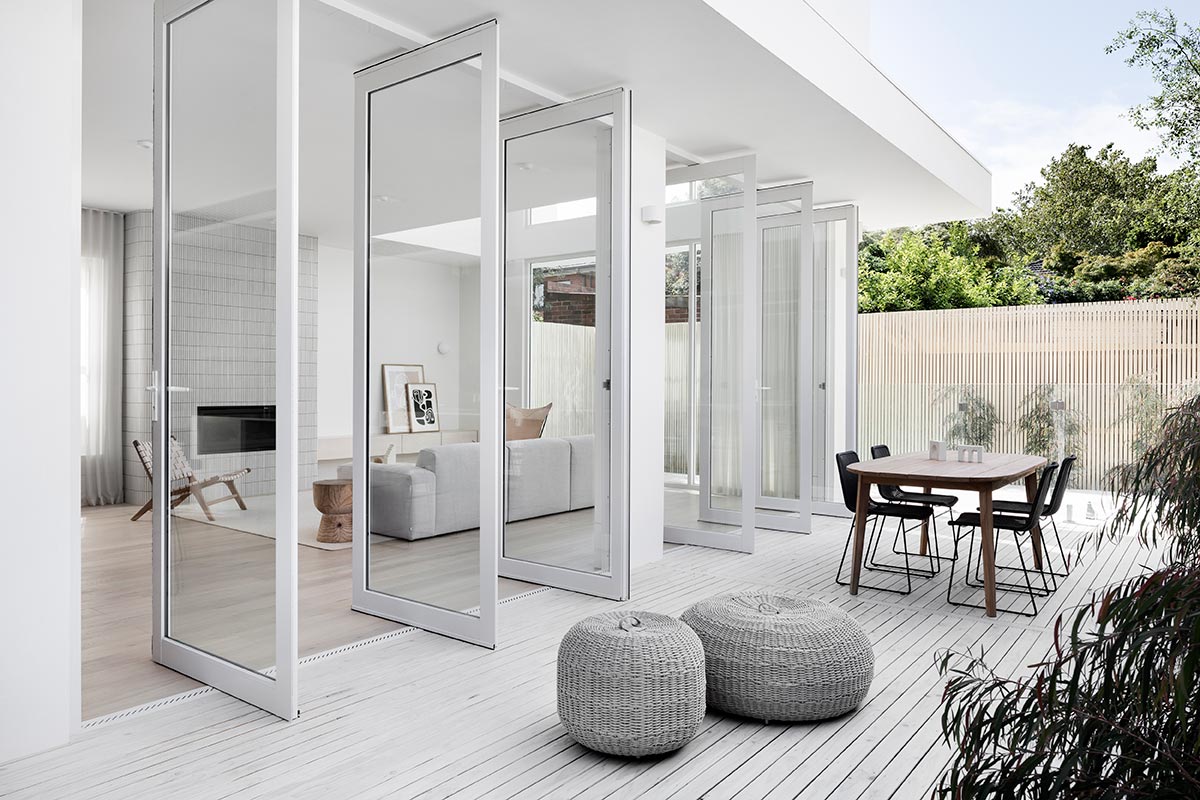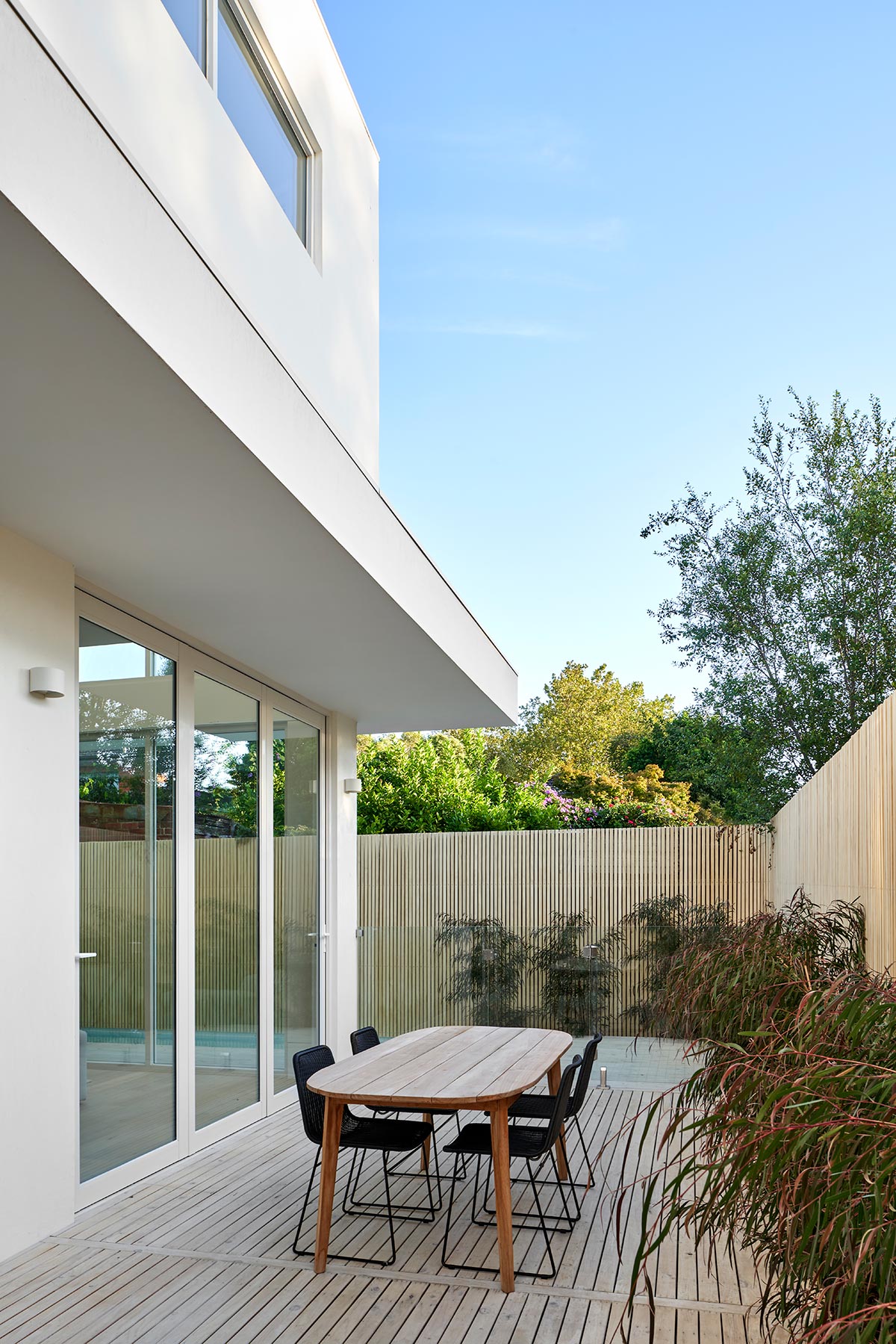 "A well-portioned pool area and alfresco dining adjacent to the living areas of the home were designed to be not too large or small, enabling the home to take full advantage of the full width of the block. Pocket gardens and a large deck were included that were practical and low maintenance for a busy young family. This yard size was proportioned to be enough but not too much, encouraging the residents to engage with their community and use the local parks on their doorstep such as All Nations Park, which is only a 1-minute walk away." – C.Kairouz Architects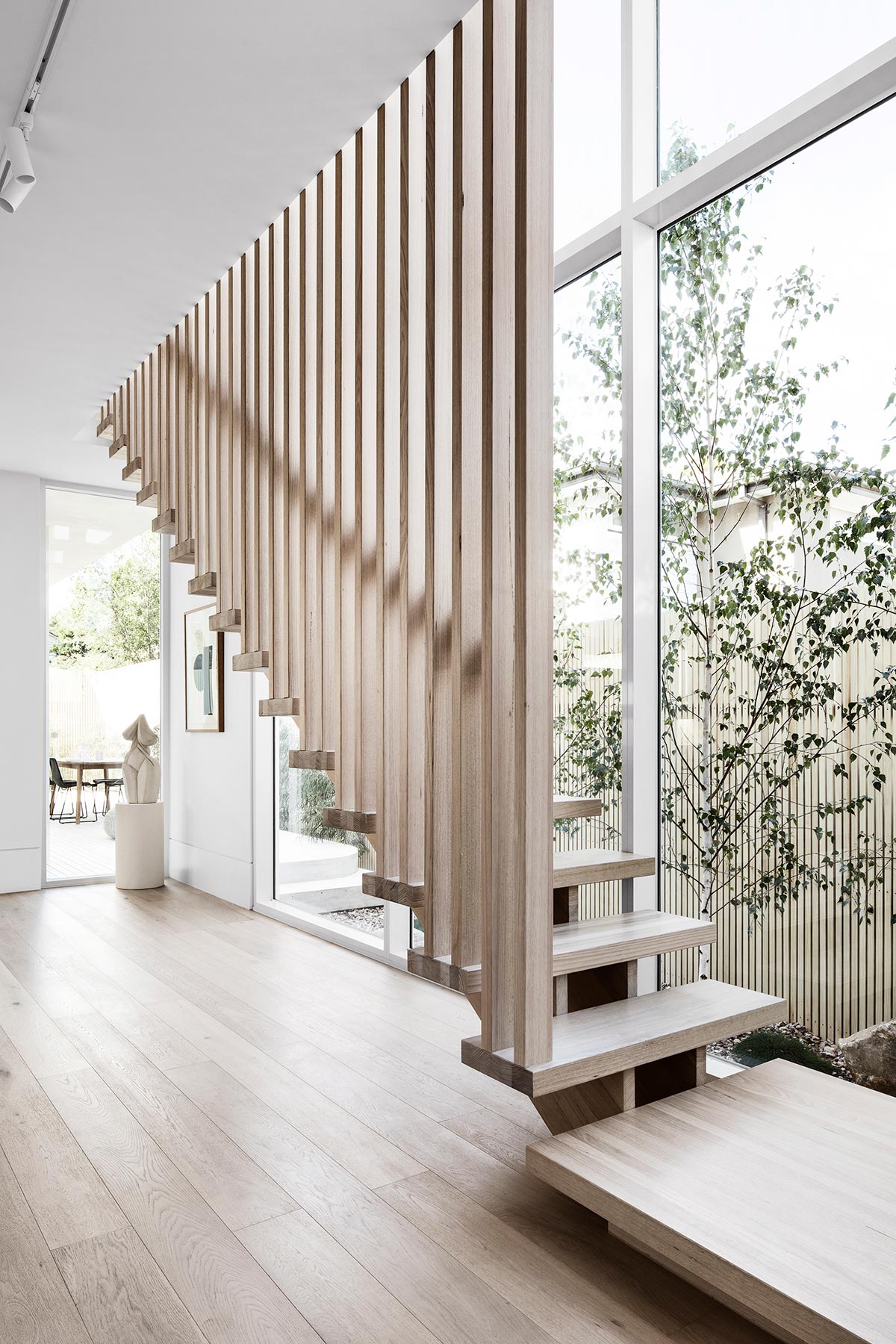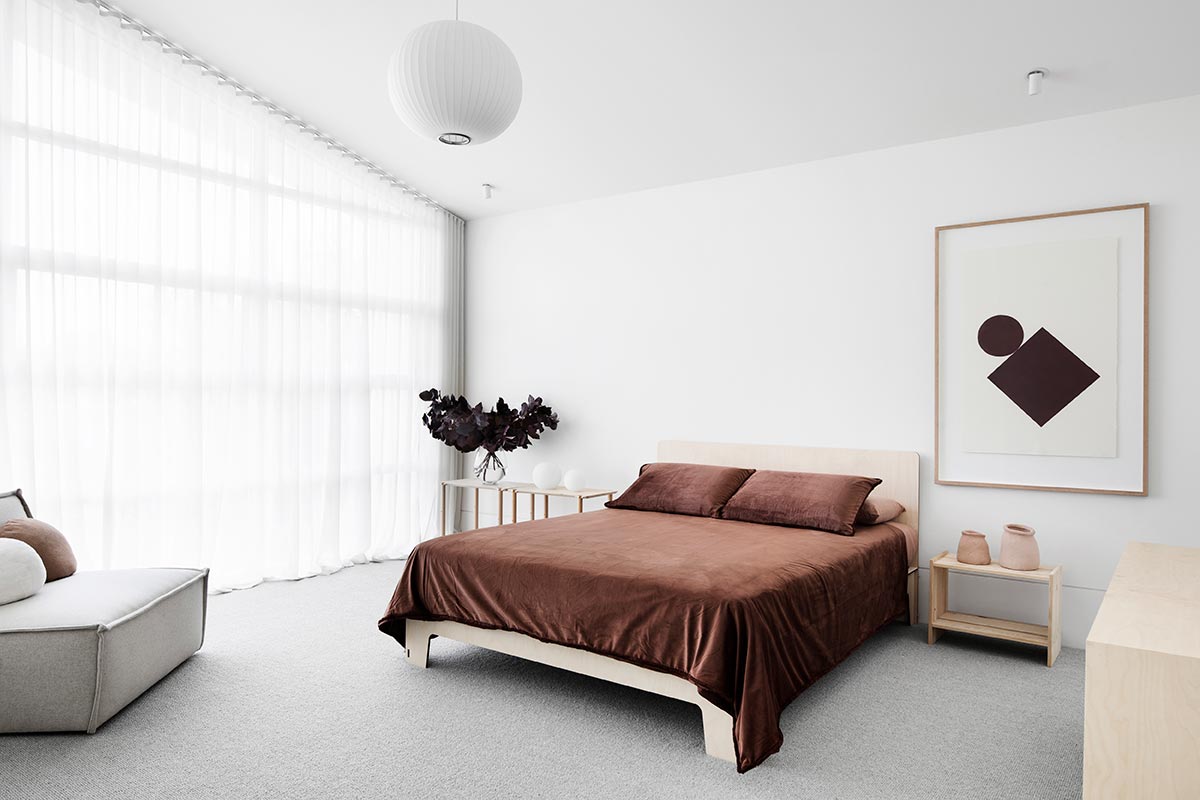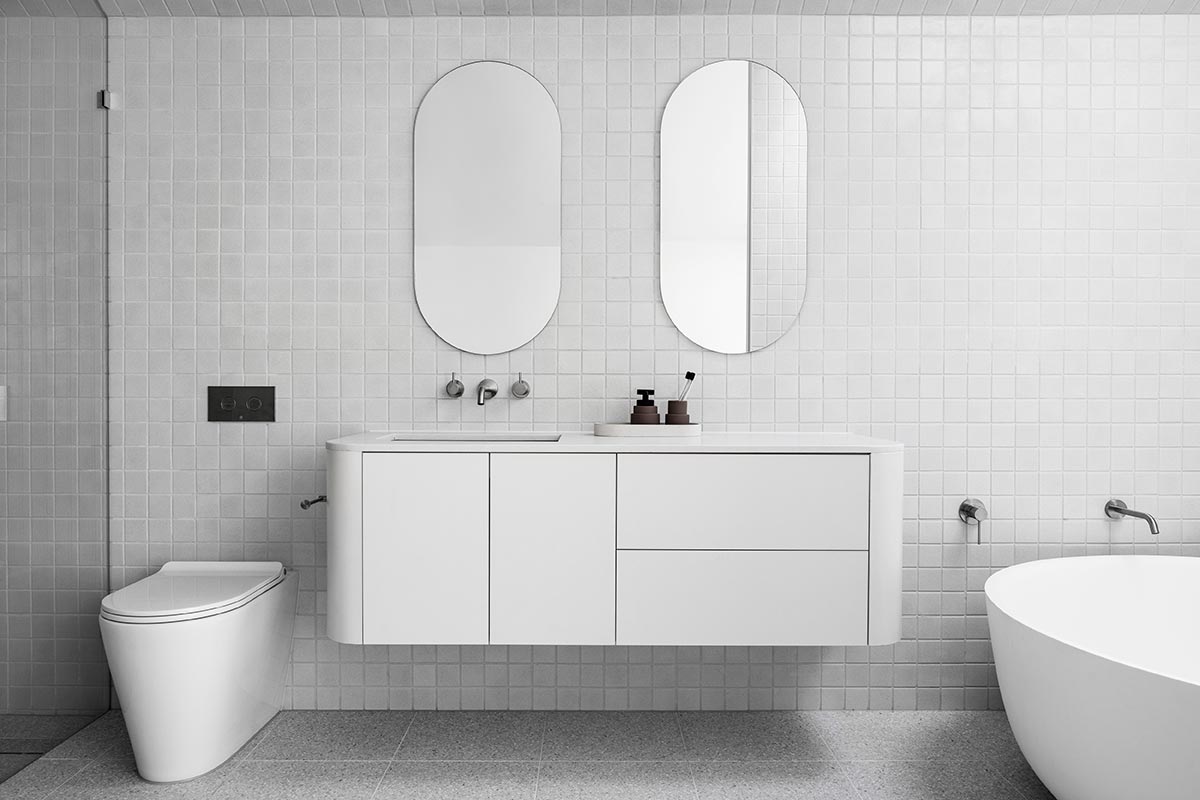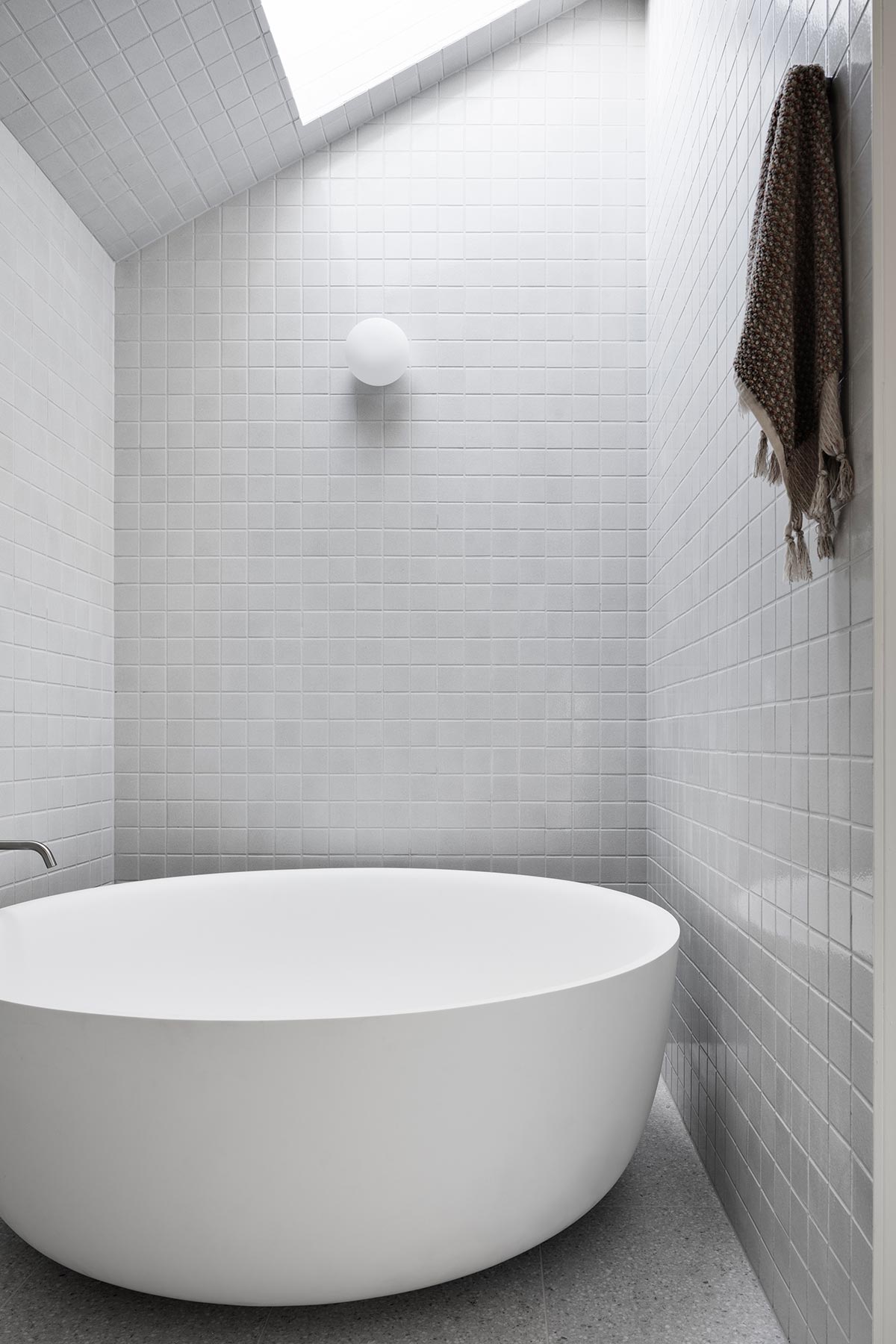 This home has all the essentials and more, and was delivered in a beautiful and distinctly functional package. With the aim of producing highly detailed residences for modern families, this project was a testament to all involved and of how a close knit team worked hand in hand to elevate this residence and produce a timeless home full of comfort and value. Two thumbs up for C.Kairouz Architects, JBM Group, Melissa Vukadin, and Kimberley Barker!
House Project: Kellett Street
Architect: C.Kairouz Architects
Location: Northcote, Australia
Type: New Build
Builder: JBM Group
Interior Stylist & Designer/s: Kimberley Barker and Melissa Vukadin
Photographer/s: Damien Kook and Dylan James