Nestled at the base of Wanaka's Mount Iron in New Zealand, Hidden Hills Retreat designed by Condon Scott Architects is a contemporary home beautifully built with entertaining in mind. Actively involved in the community, the homeowners enjoy entertaining and hosting dinners, a fact that is evident in the flexible nature of the house design. Shall we have a closer look?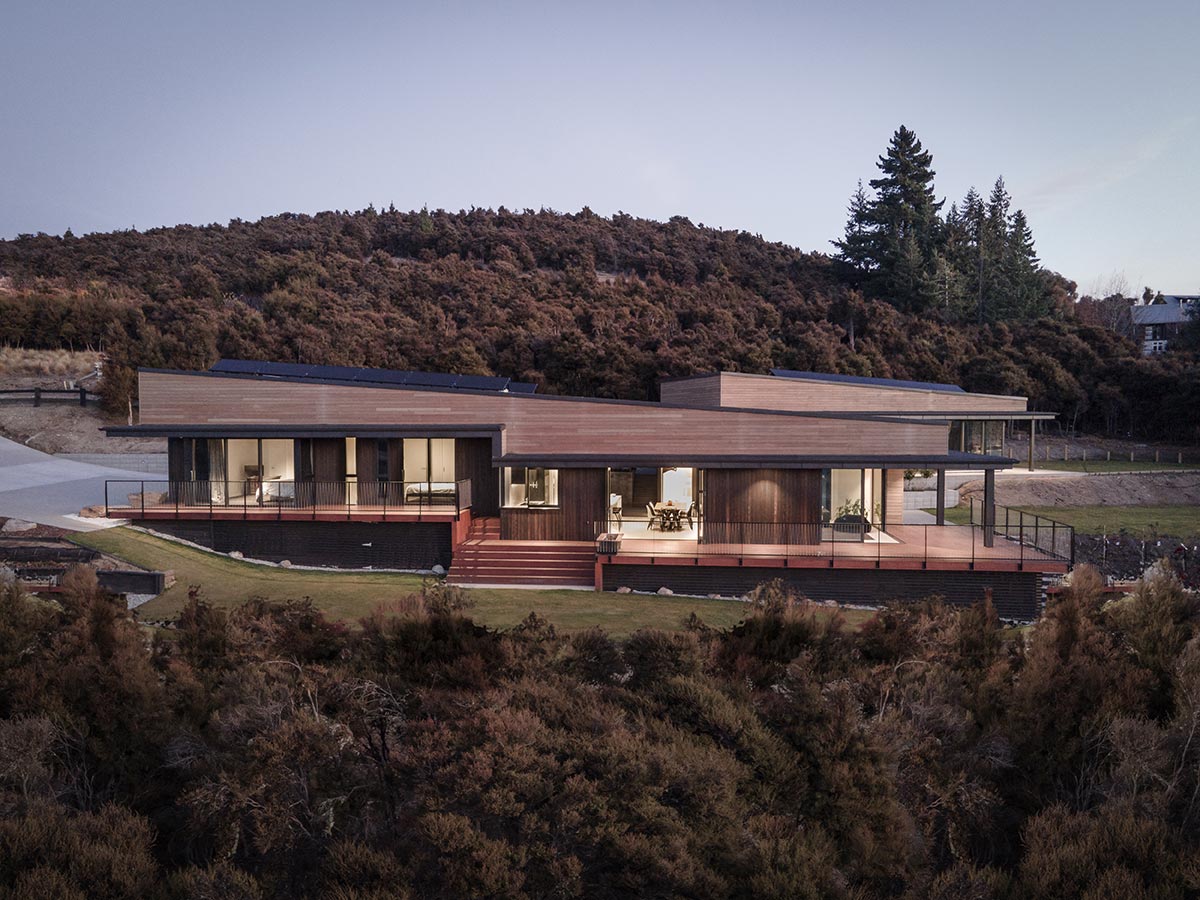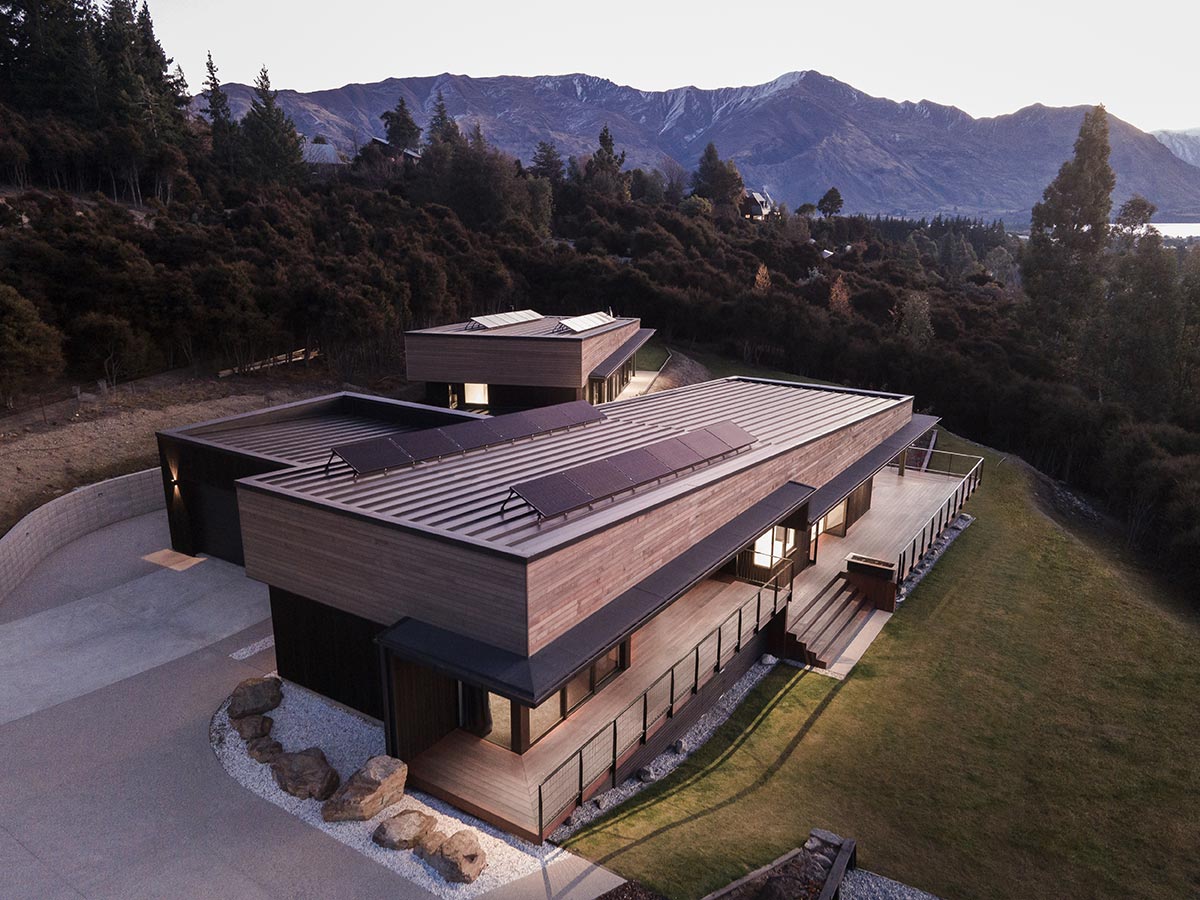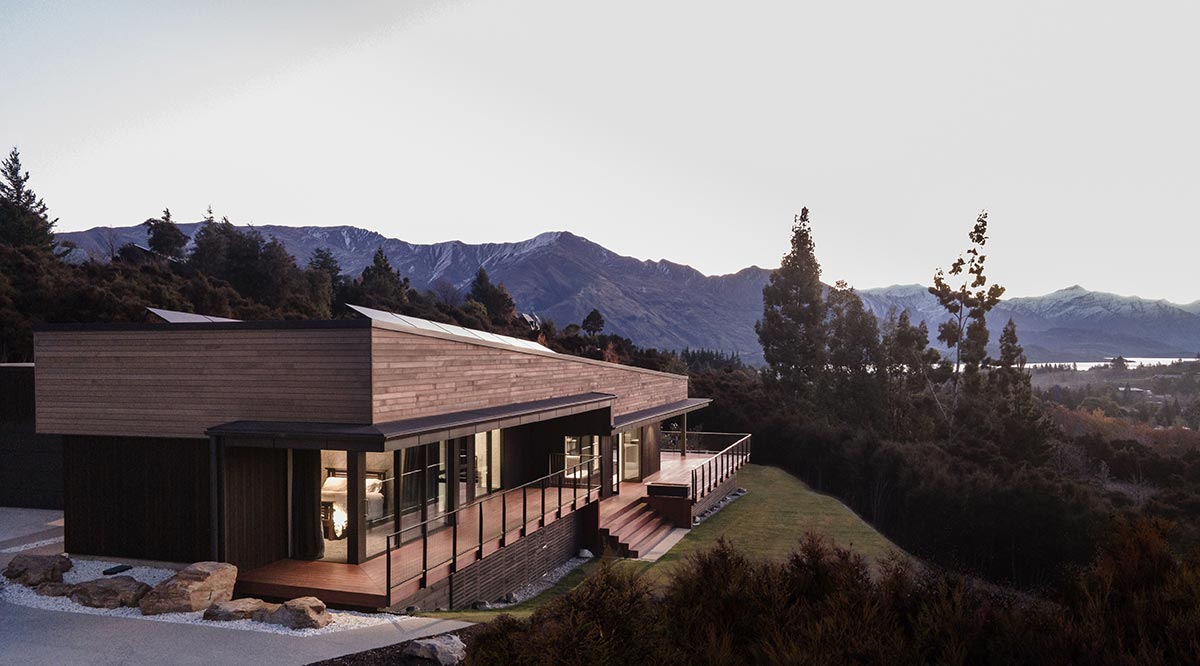 A rugged backdrop of kanuka forms a striking contrast with the modern structure, creating a beautiful disparity between the two but ultimately complementing it as well. Made up of two striking wedge forms, the structure steps down a sloped site, with an open-plan living, kitchen and dining room located in the main wing, where generous floor-to-ceiling glazing allows for picturesque views of the mountains and lake beyond.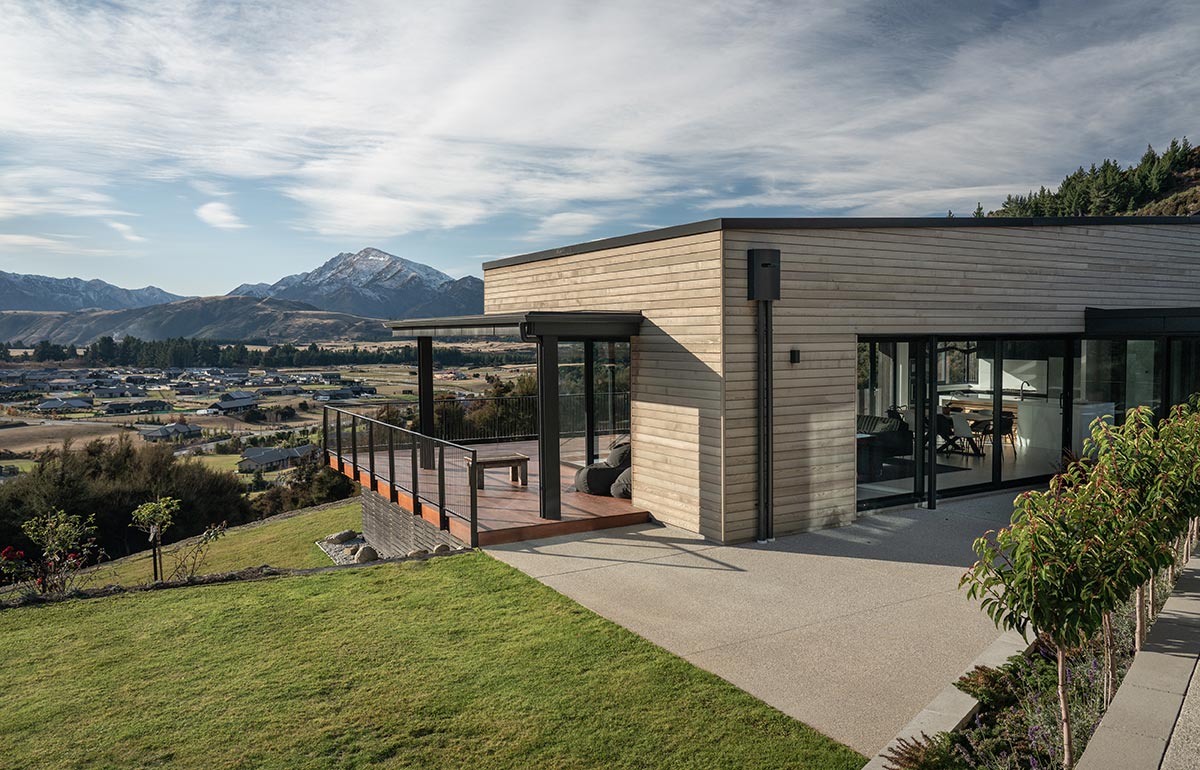 "Horizontal natural timber cladding was chosen to draw the observer's eye along the wedge-shaped roof form towards the view and align with the horizontal veranda plane," says Barry Condon. "The idea was to create the illusion of the strong geometric form of the roof appearing to float over the site and to emphasise the step change in level."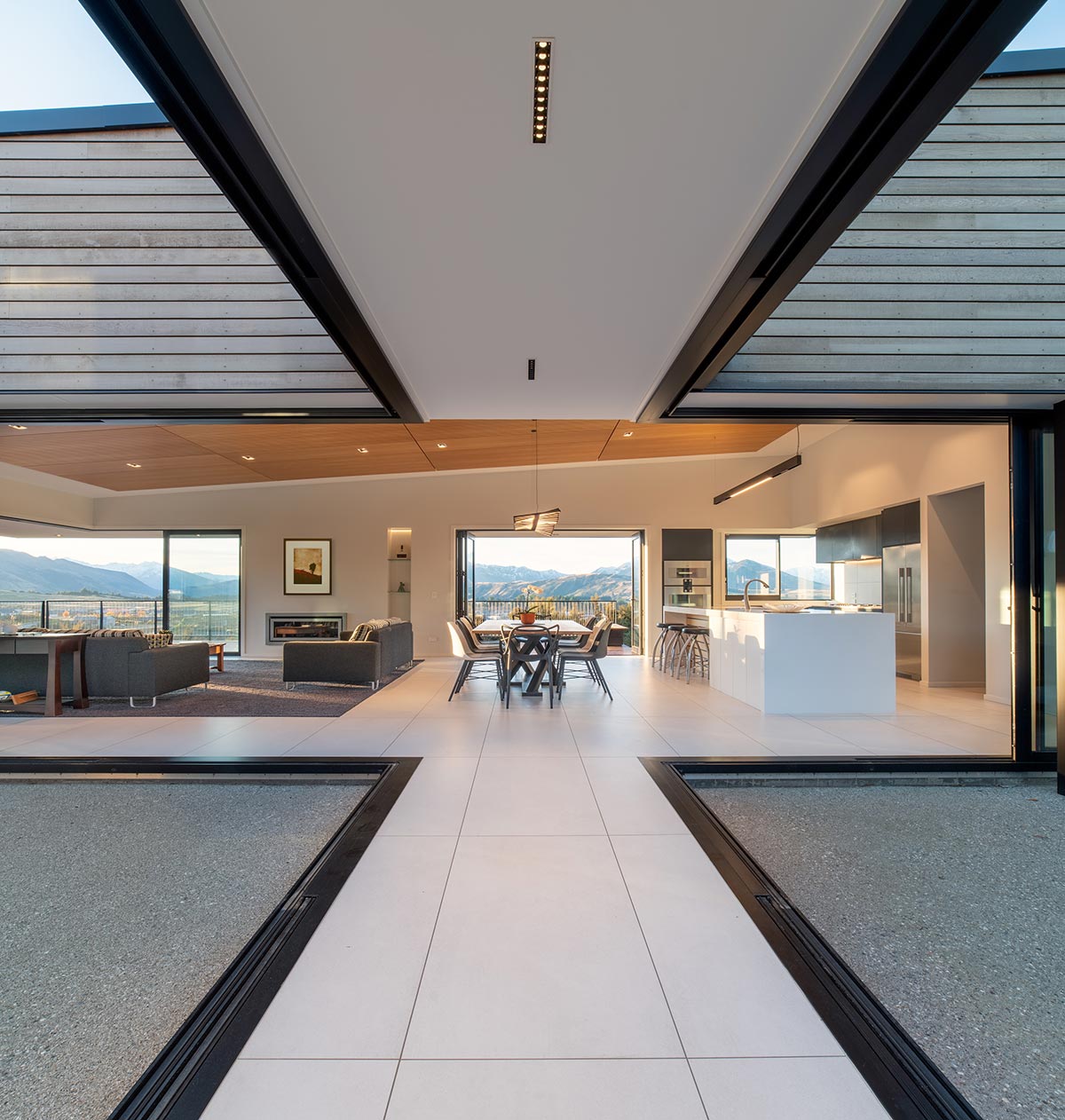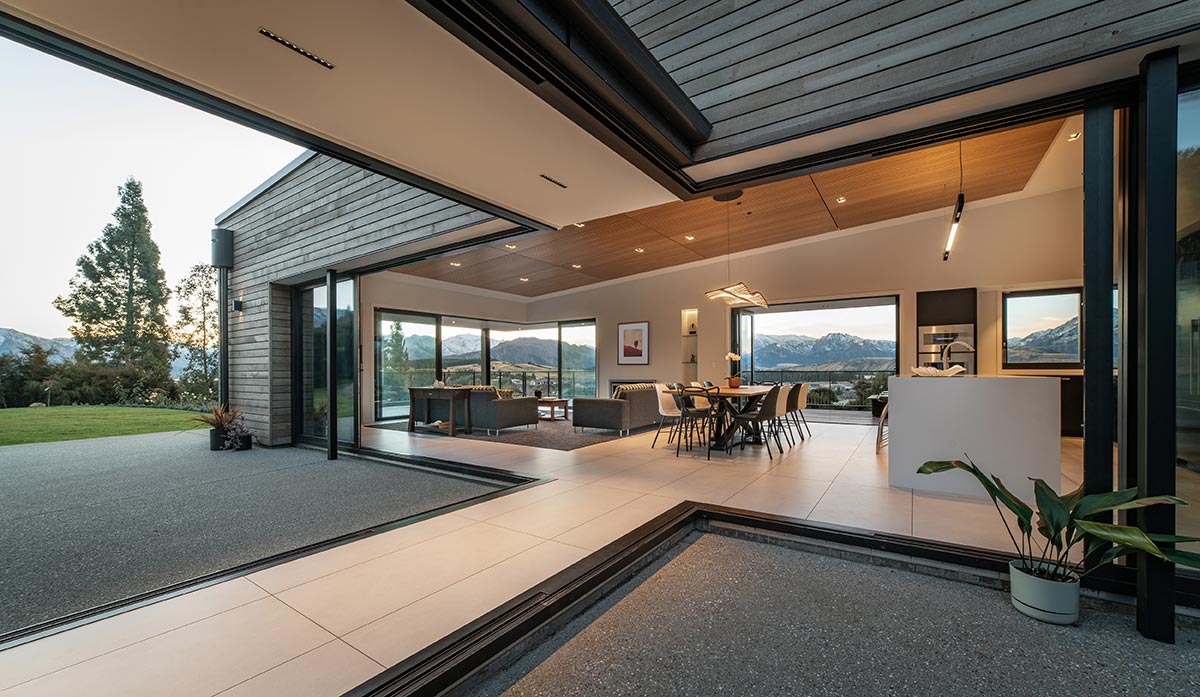 The floorplan is open and the integrated living, kitchen and dining extends the main wing offering, perfect for entertaining! These living spaces open seamlessly through stacking sliders and bi-folding doors onto a wrapped deck and terrace that nestles around the building's form. This feature transforms the house in the summer months, permitting a fluid movement between the interiors and outdoor living spaces.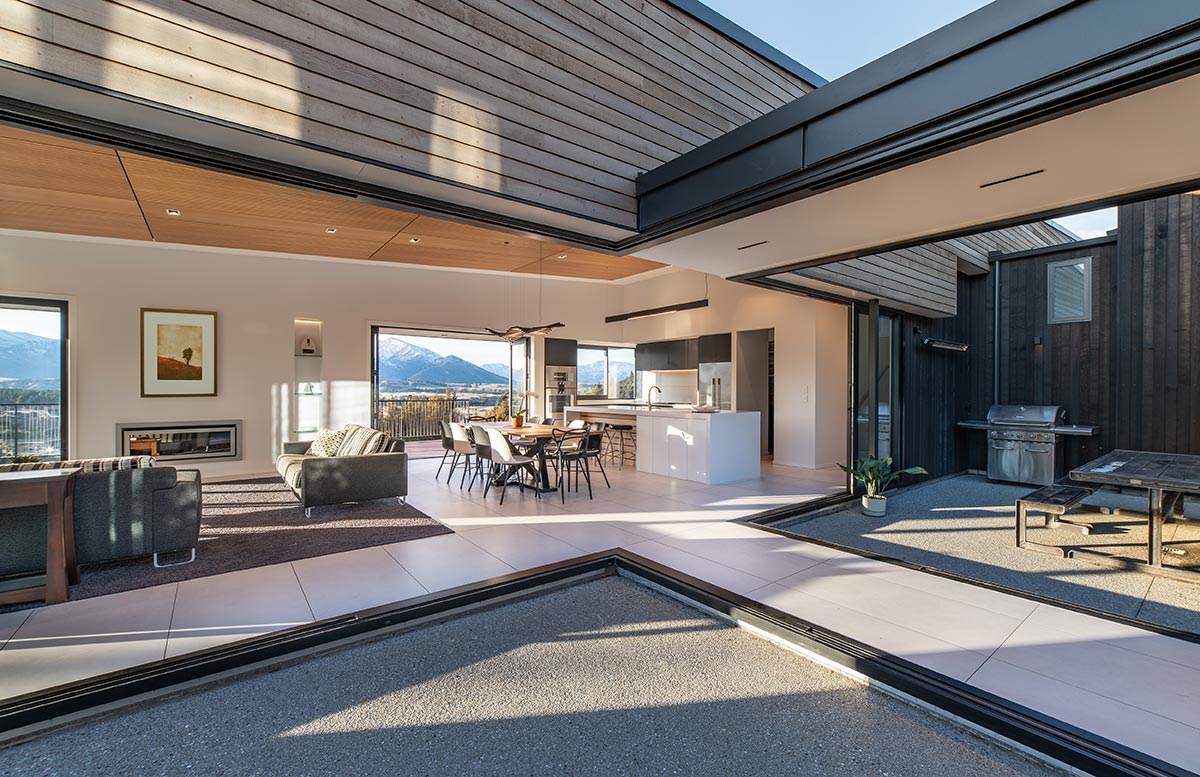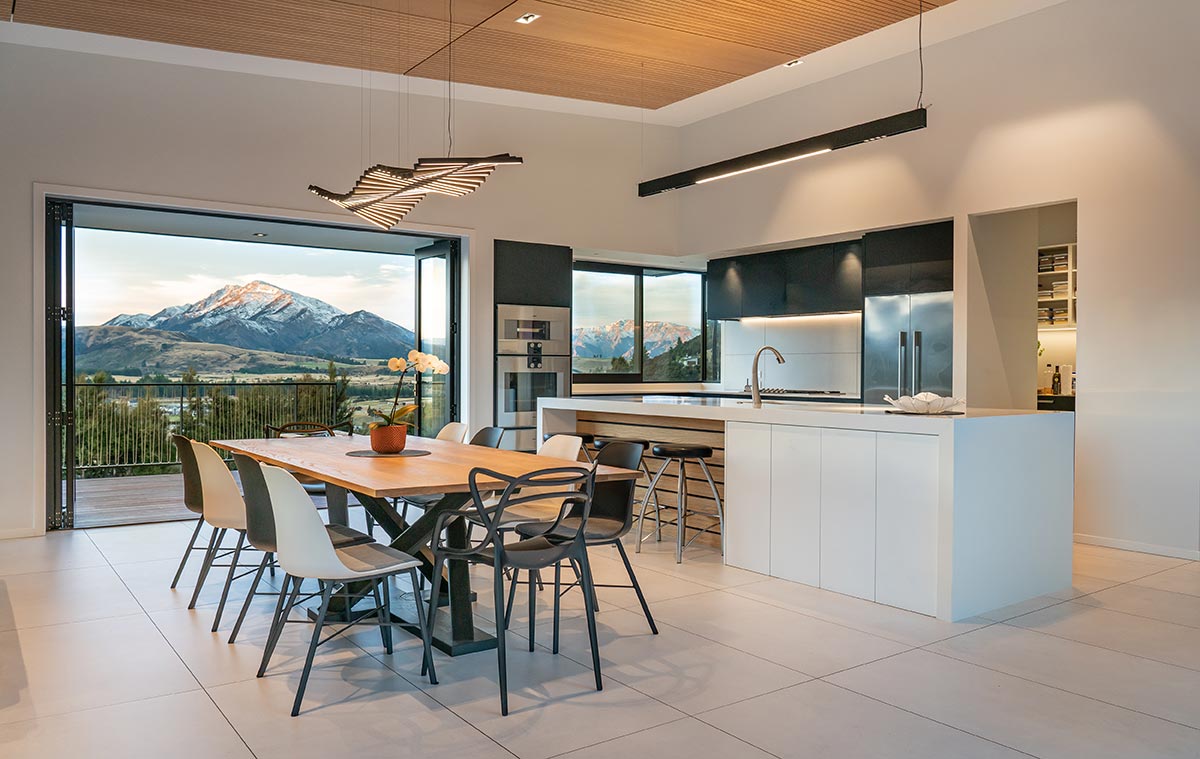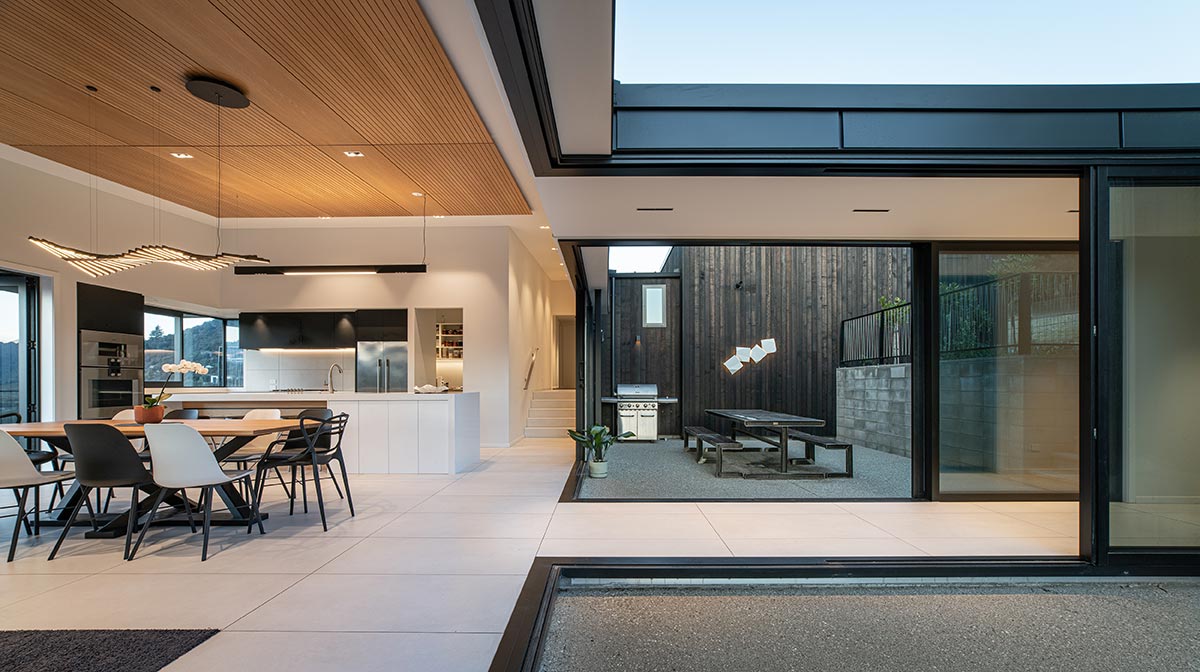 The interiors are outfitted with a meticulous, but a subtle mix of materials. Mainly contemporary, the palette of materials and furnishings ensure continuity and flow, and also expands the house with space and light. One of the homeowners is a chef, so the kitchen features a large hob, double ovens, full pantry and instant hot water. Perfect for entertaining!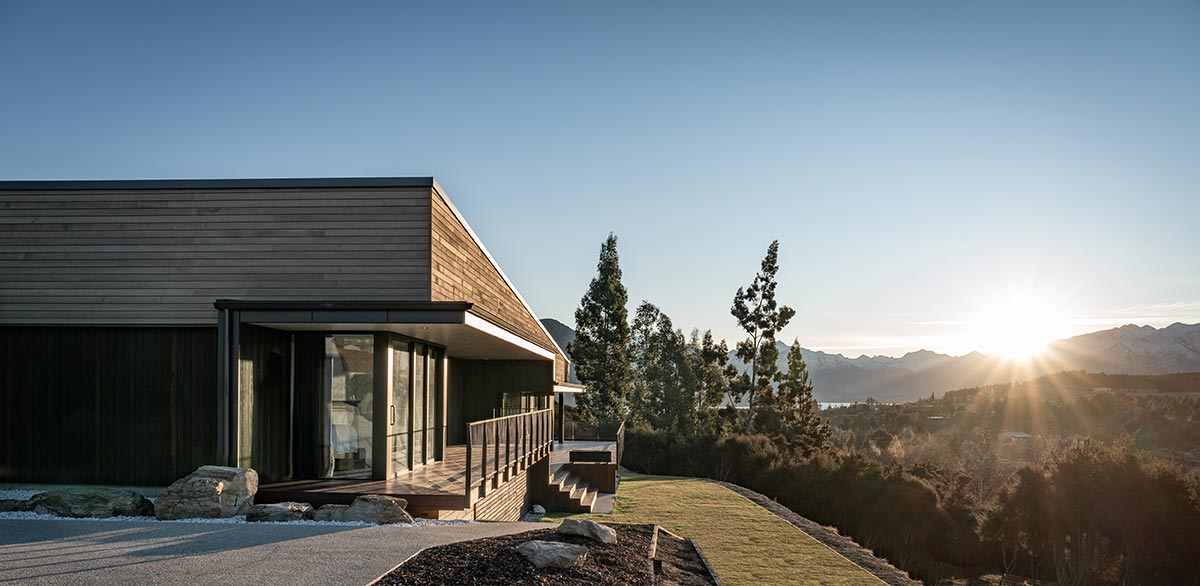 Hidden Hills Retreat by Condon Scott Architects features stunning outdoor areas that create the perfect atmosphere for lounging, entertaining, or dining alfresco.
House Project: Hidden Hills Retreat
Architect: Condon Scott Architects
Location: Wanaka, New Zealand
Type: New Build
Photographer: Simon Larkin