With such an extensive history in St Kilda, the natural choice for this couple was to take inspiration from that area when designing their retirement home at Beaumaris. From the breath-taking minimalist staircase down to every curated detail of artwork on show – they've managed to create a place that is distinctly theirs while also capturing all those great memories along the way.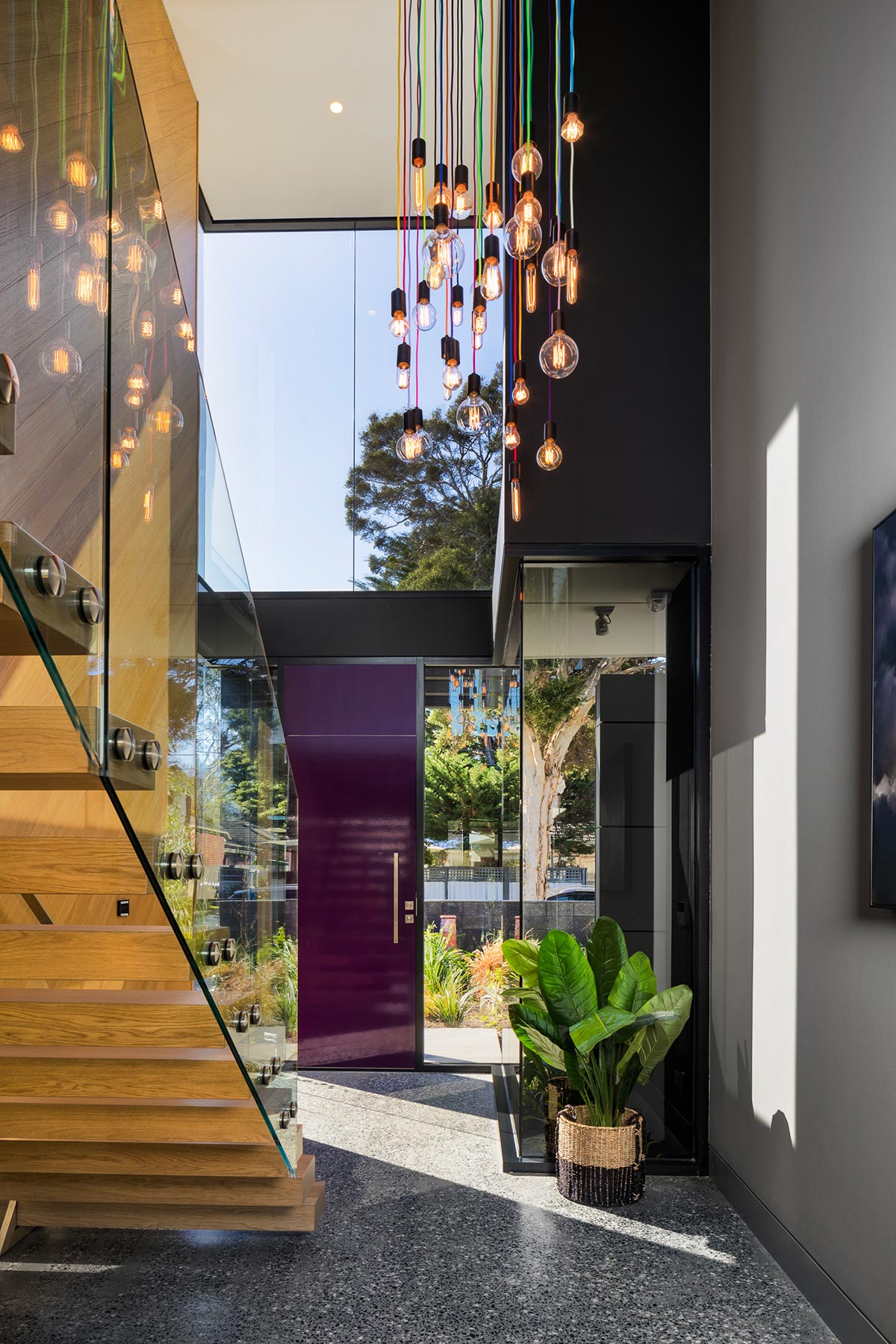 The framework for the project was already in place at the time of engagement. In view of the lockup stage being weeks away, this made the work for the team quite challenging. However, they were impressed by the arrangement of the spaces, which provided them with a sense of control as they conceptualised the design for the home.
"Being restricted by an envelope is not uncommon to interior designers, so with a few internal tweaks that didn't affect the structure, we were able to navigate a design that met the vision and created a space that was striking, yet homely." – Studiomint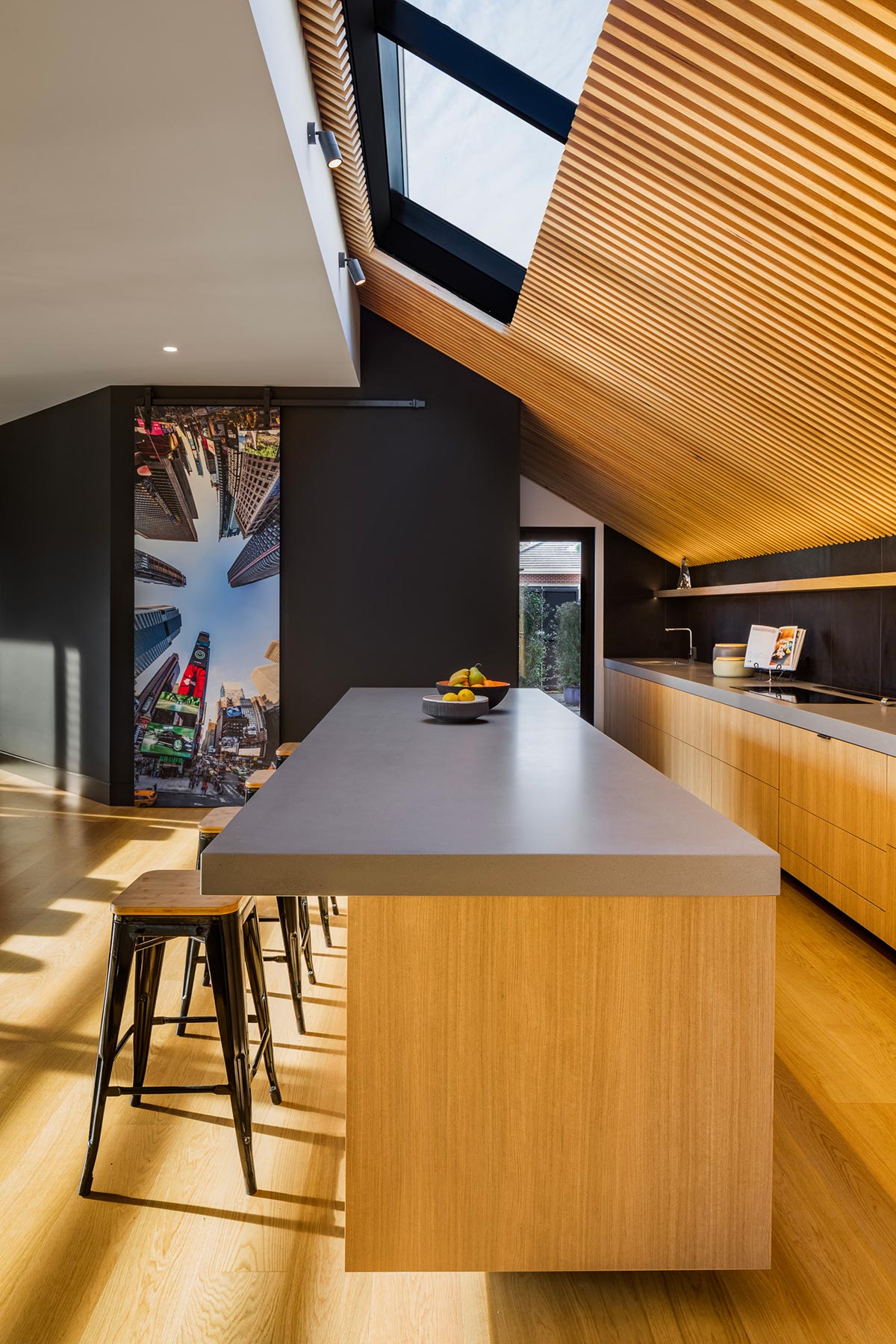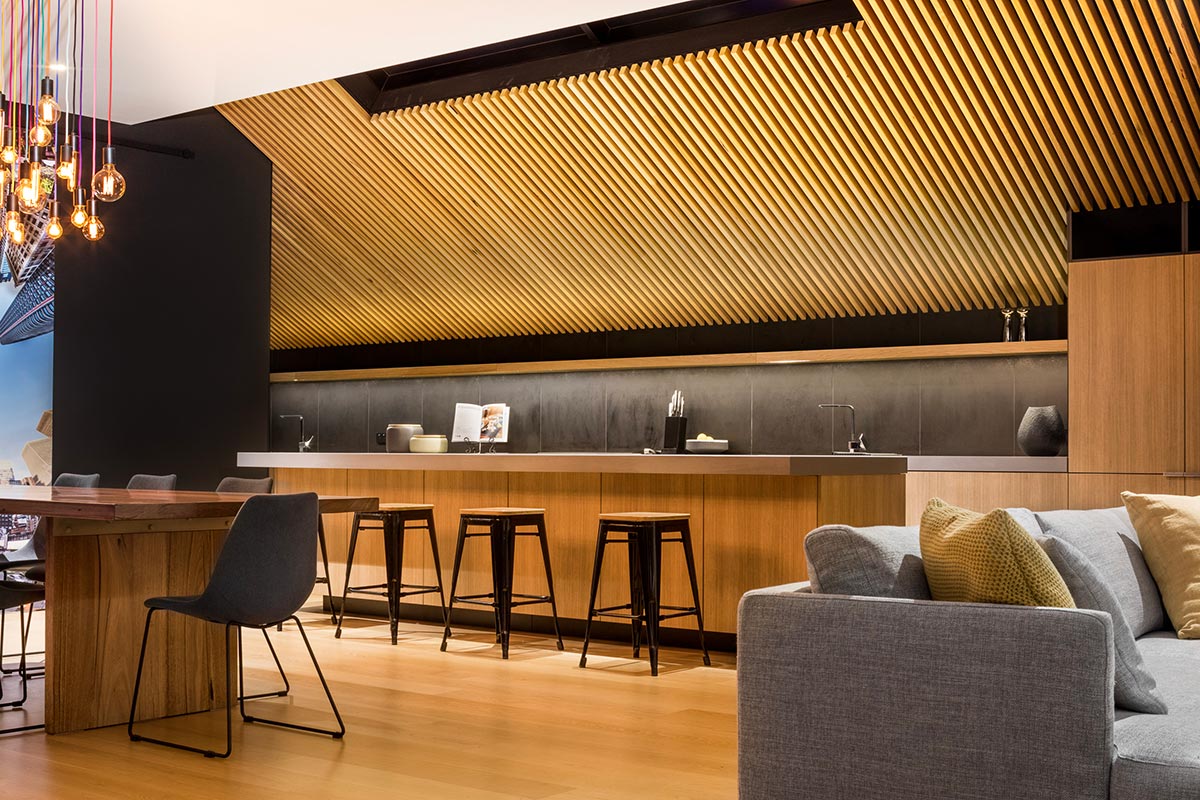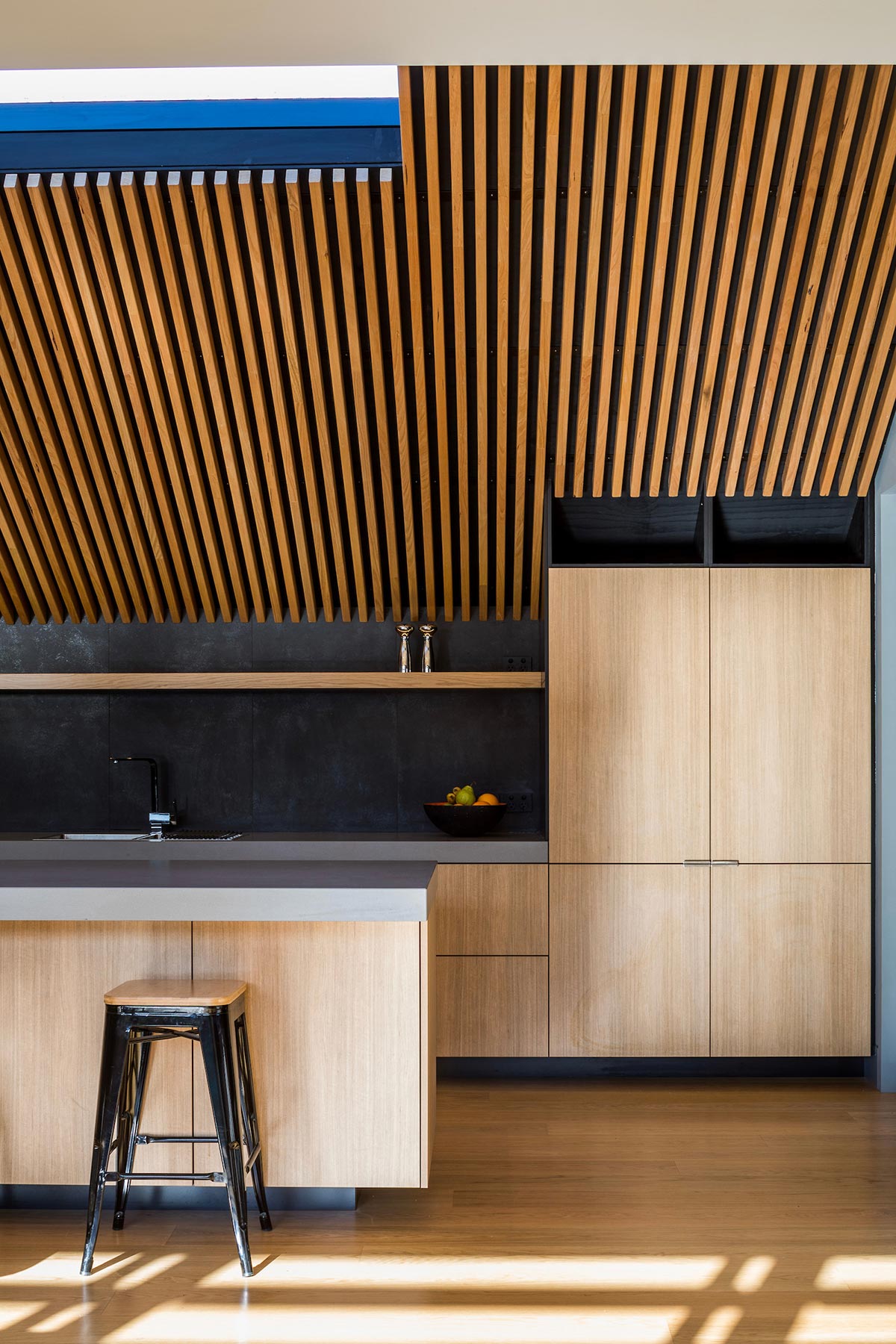 A timber-clad feature wall perfectly complements the minimalist staircase. Throughout the house, there is a lot of natural light reflecting off the glazed facade and working its way through the central void.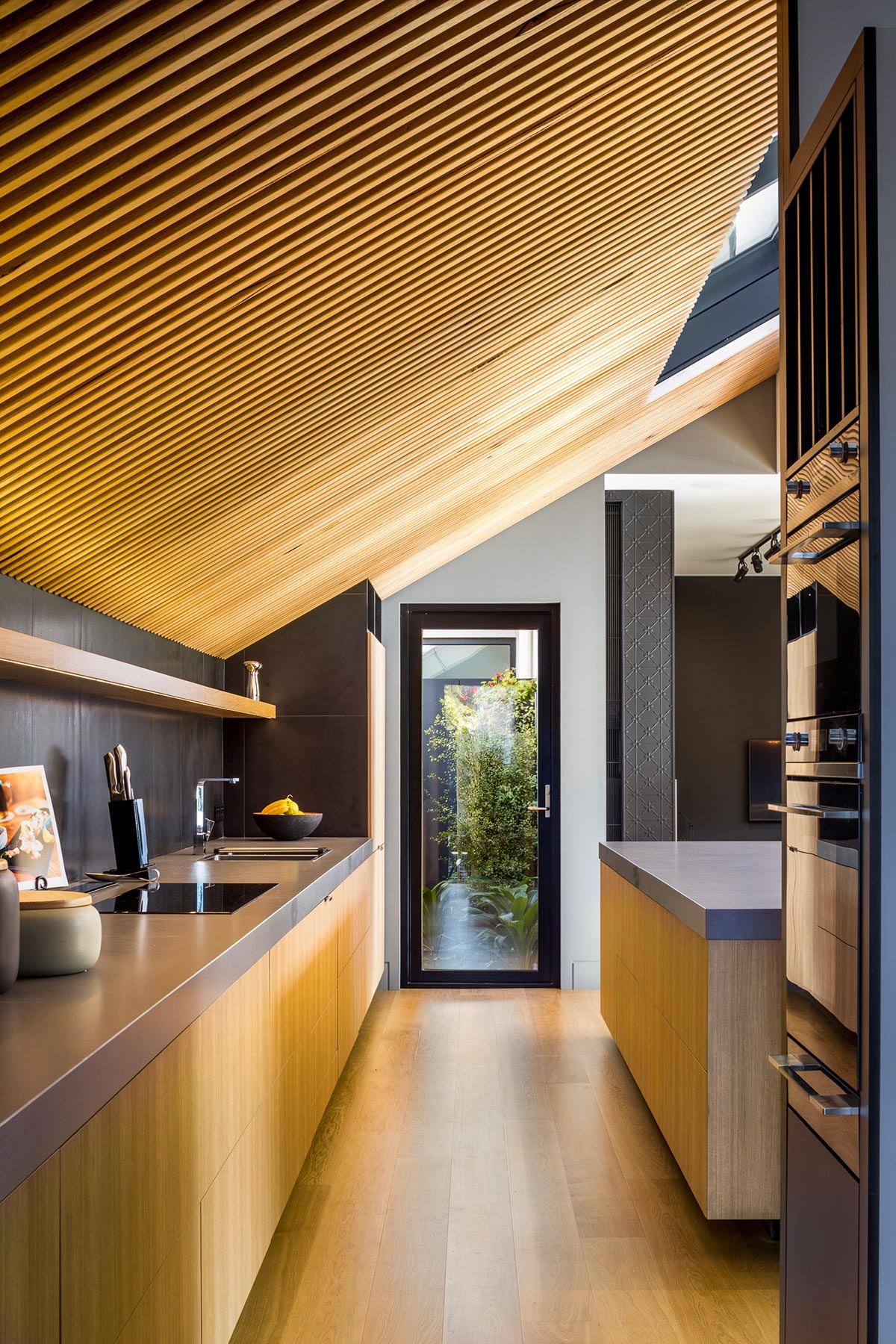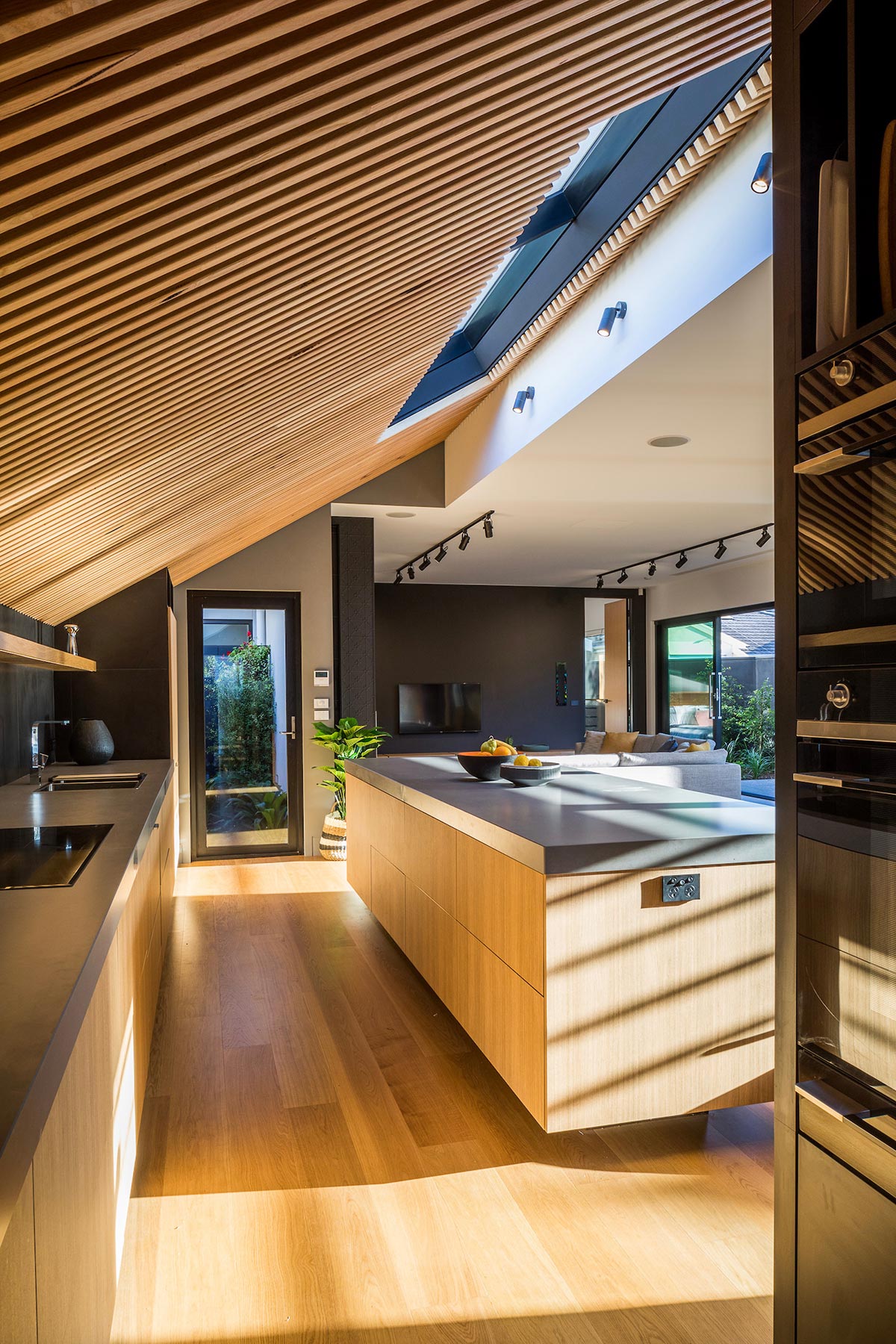 With its continuous bench leading directly into the butler's pantry, and with all of its utilities meticulously arranged, the kitchen is not only extremely practical, but it is also unique in design.
It was important to the owners for their home to reflect their outgoing personalities, catering for entertaining their family and friends. The pool and alfresco areas are ideal for this purpose. Though these areas were compact in size, they were distinguished by their striking graffiti artwork, reminiscent of the iconic St Kilda area.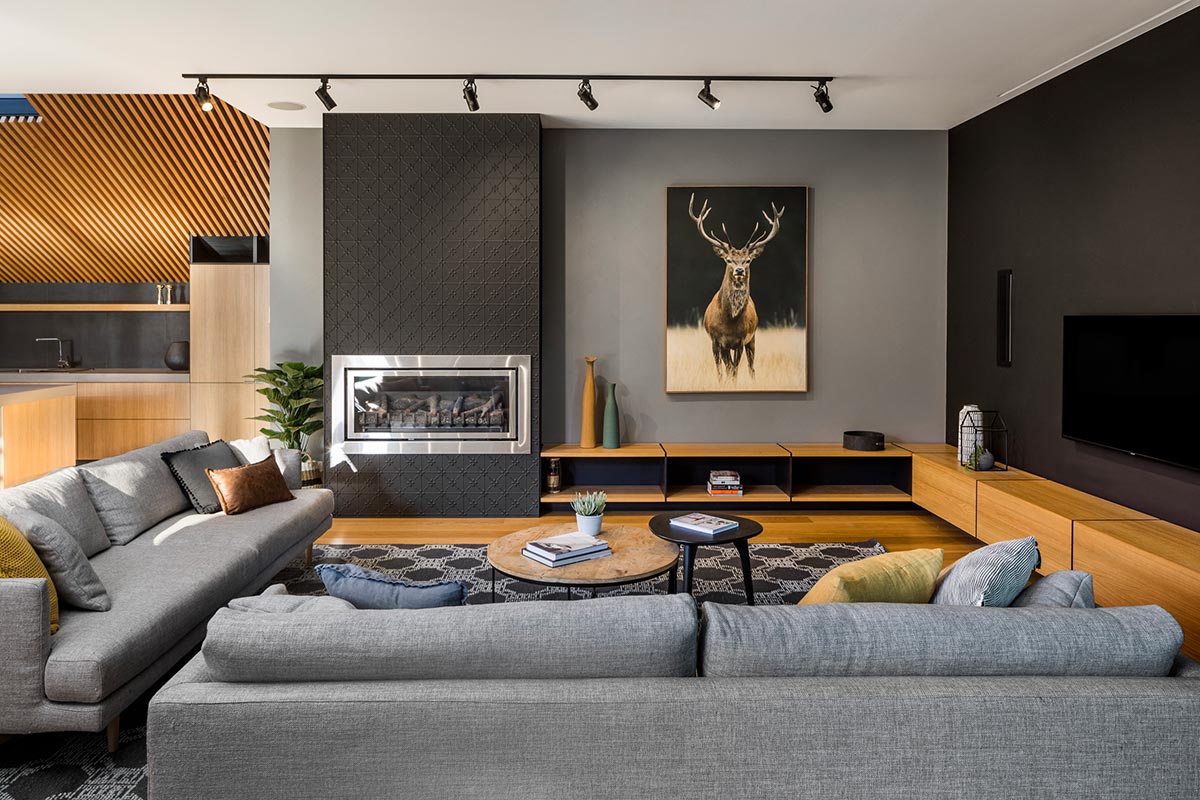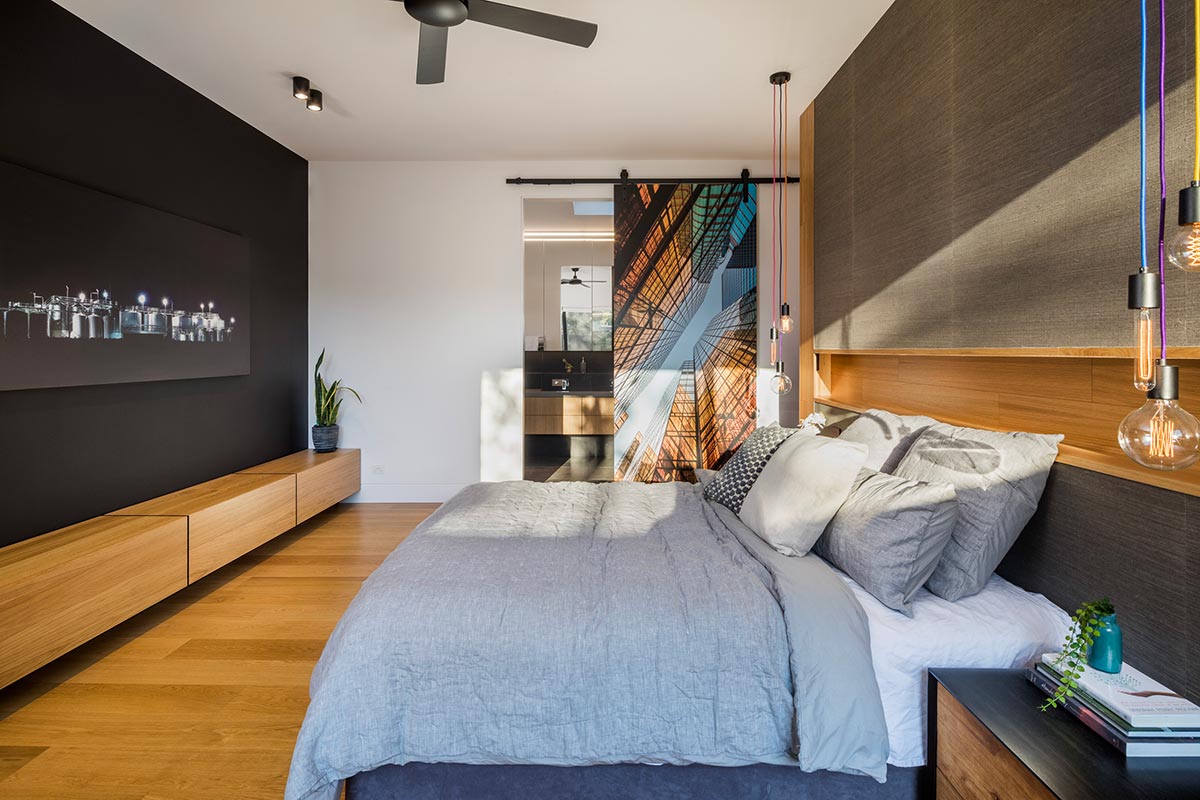 "We were fortunate to spend lots of hours getting to know our clients. They shared their hospitality with us, and we took on board the stories they told of their life adventures." – Studiomint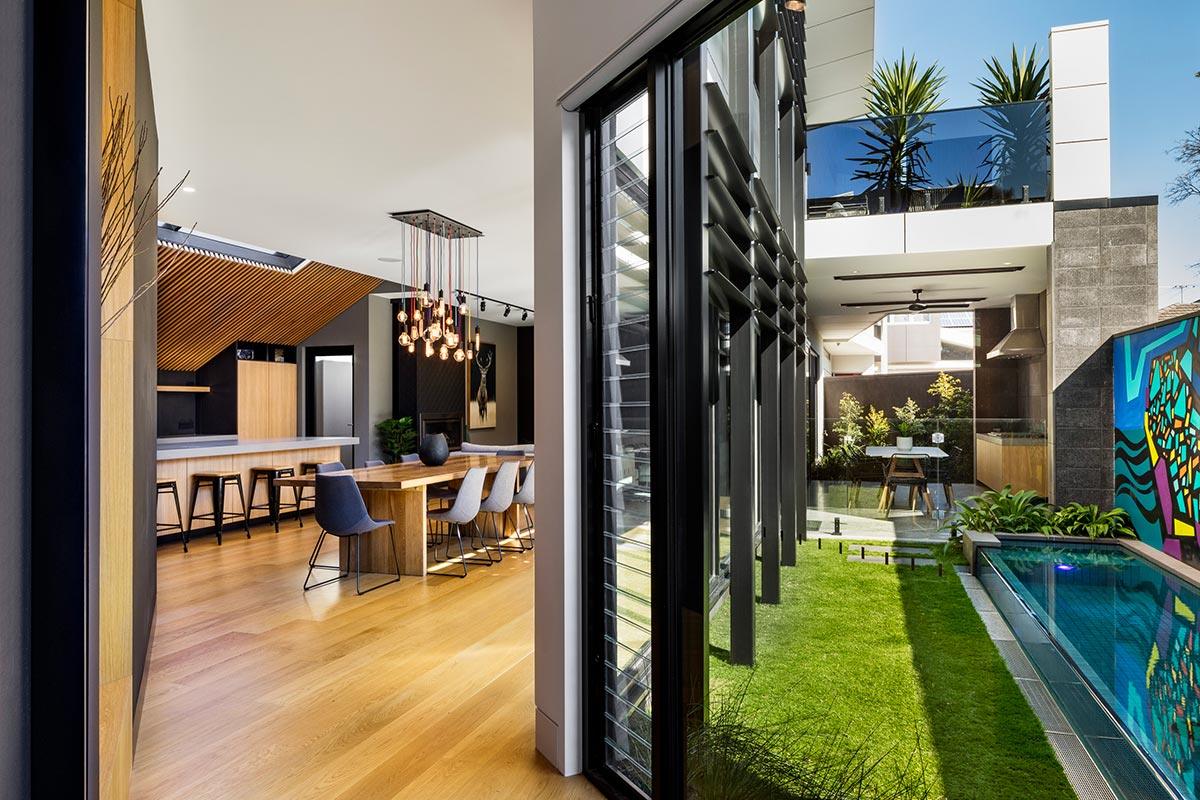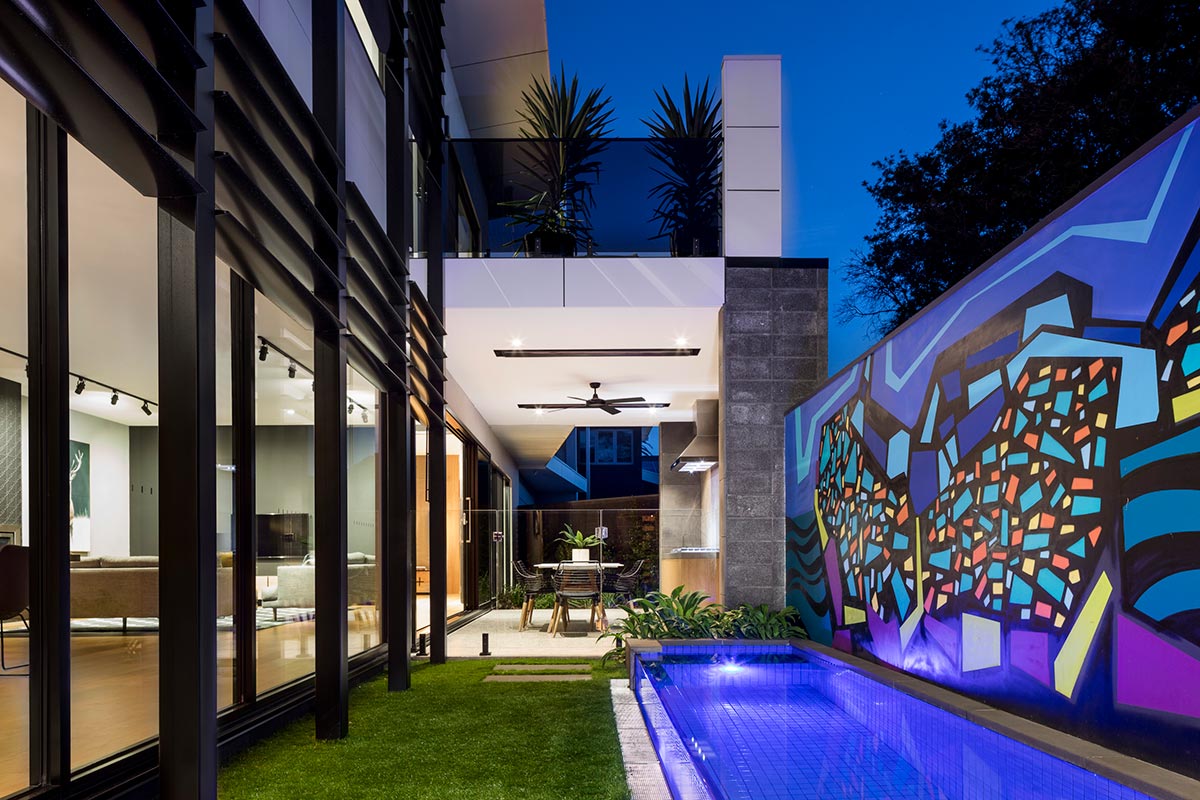 Beautiful layers of timber adorn the interior spaces, showing off the natural beauty of the aesthetics. From every space in the house, a distinctive contemporary interior design provided by modern furnishings and curated artworks allows a captivating sense of relaxation and other everyday experiences.
Project: Beaumaris Residence
Architect: Studiomint
Location: Melbourne, Australia
Type: Renovation
Photography: Rachael Dere