A renovation and addition to a midcentury home situated in the suburb of Reservoir in Melbourne granted the busy professional couple and their large family to celebrate the character and beauty of their existing home with a whole new flair. The Barton House designed by Julie Firkin Architects developed an addition that embraces the midcentury aesthetic and postwar improvements in convenience and liveability. Shall we go inside?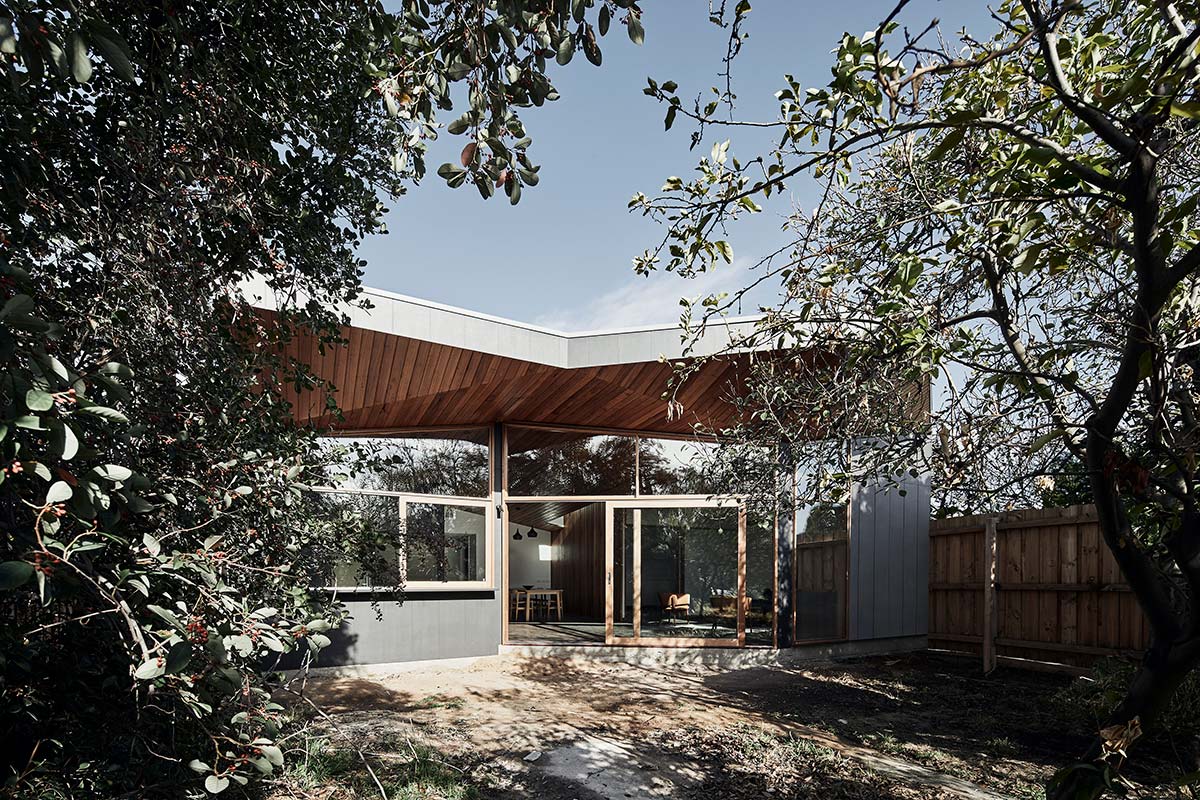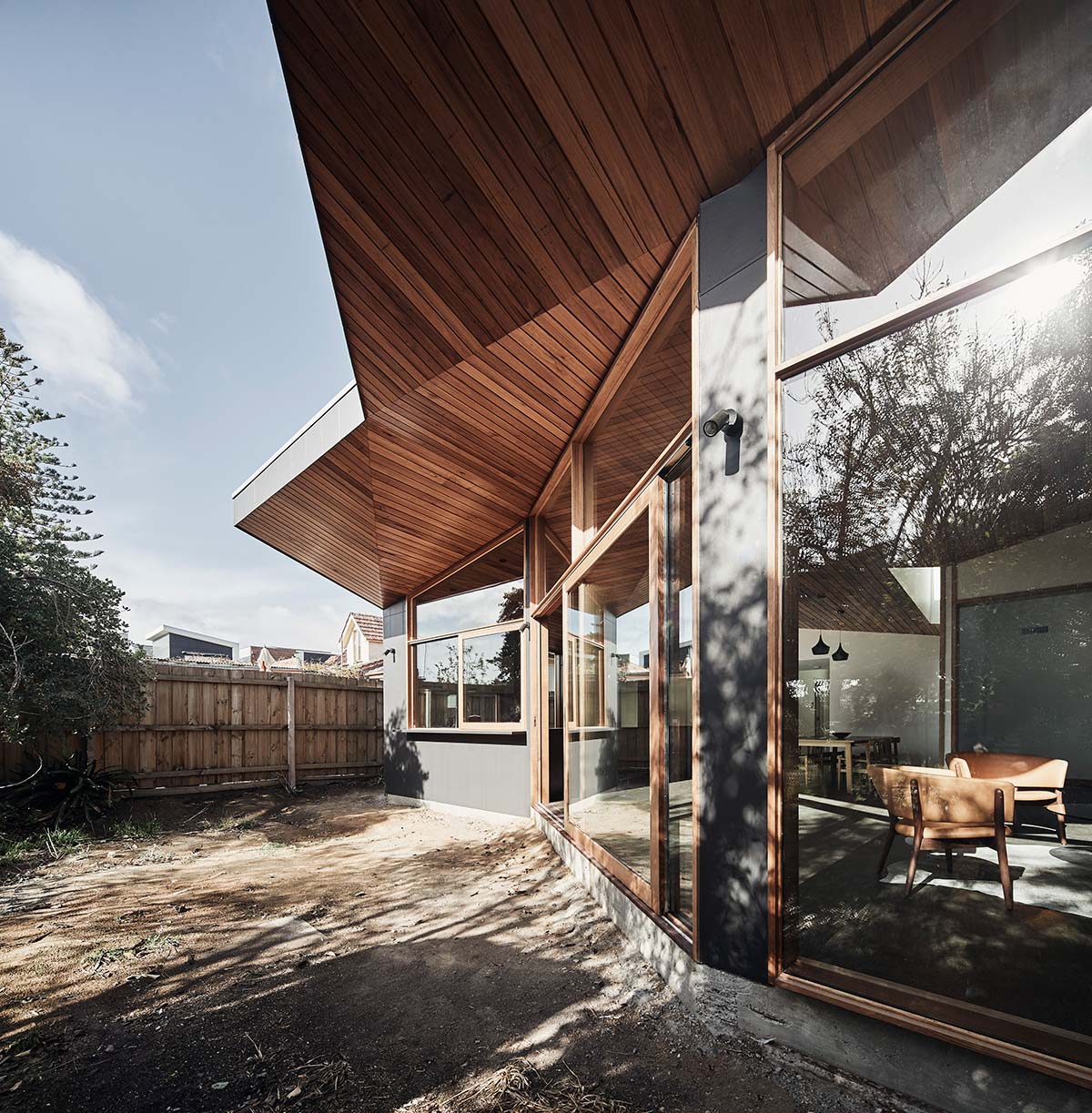 The brief was to retain as much of the existing house as possible and transform it into a four-bedroom family home which is designed to endure as the family grows. The design made use of robust materials like Australian hardwood and structural concrete floor slab which are exposed. Also included in the clients brief was the main living space, two bedrooms, bathroom, ensuite, utility, kitchen, living/dining and playroom. It's pertinent that the house is light and thermally efficient.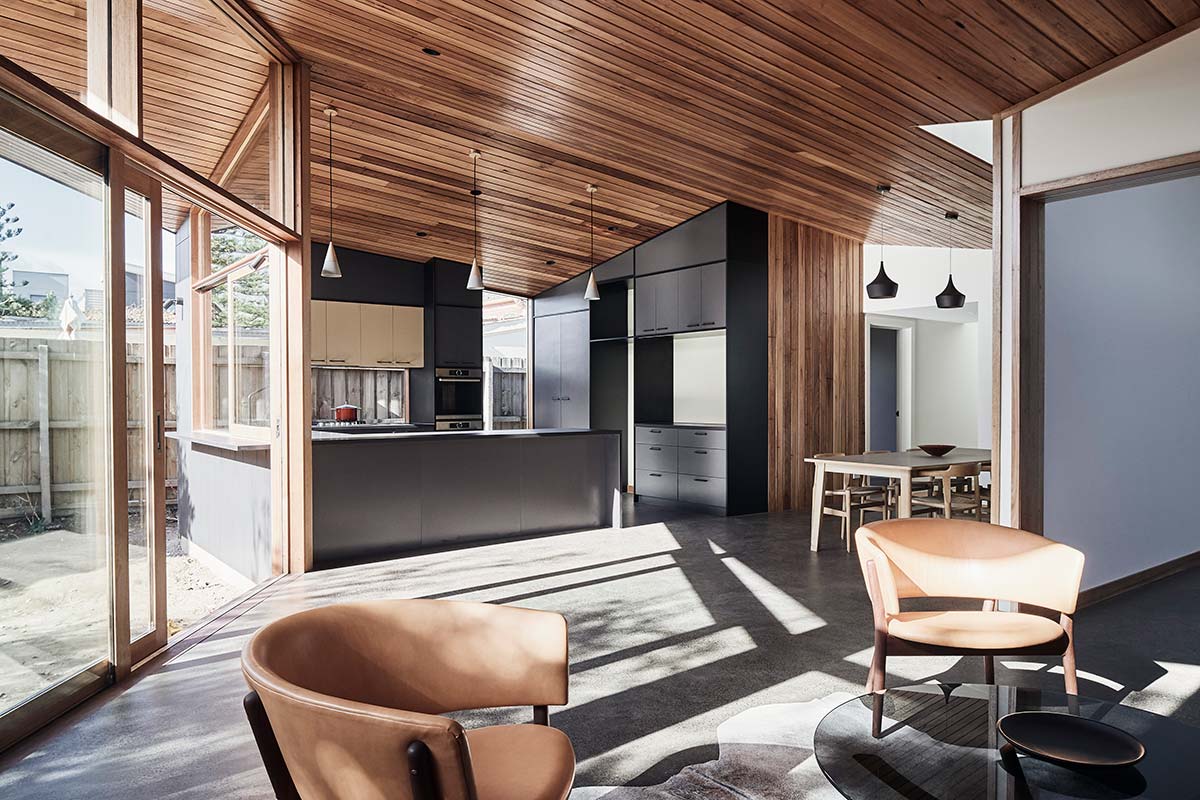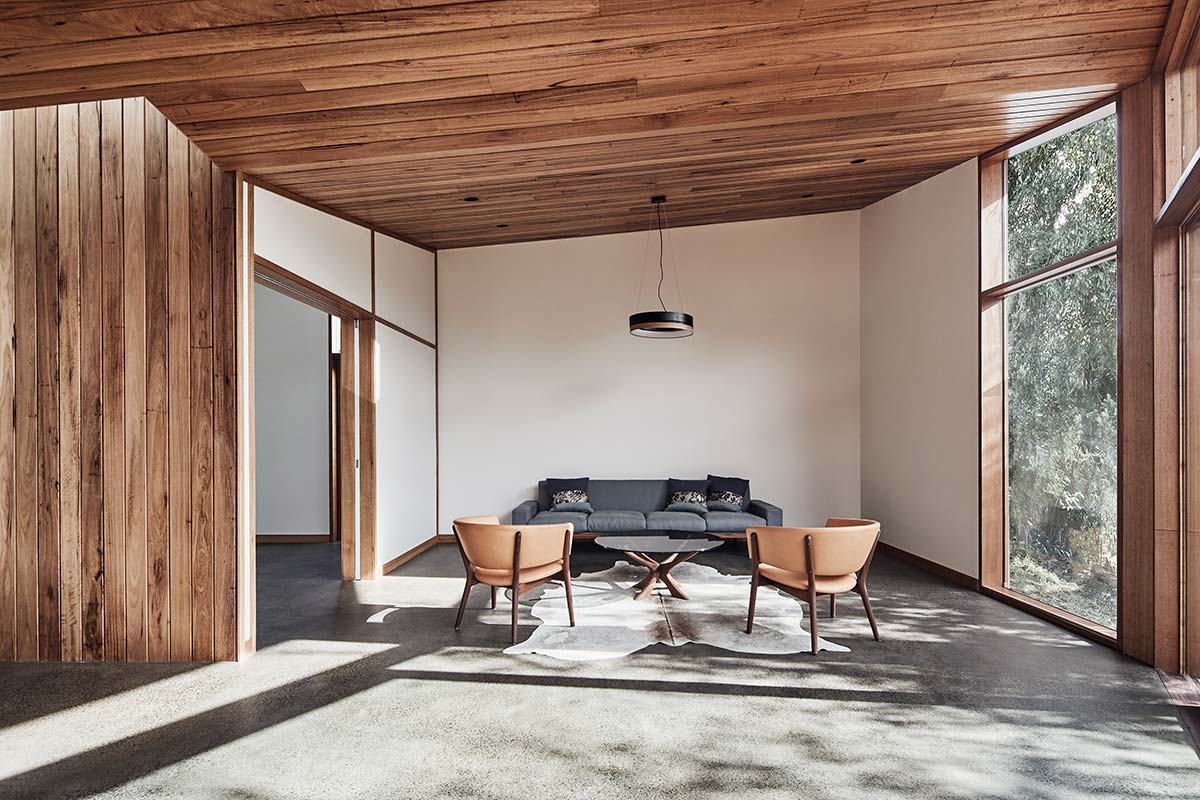 "The original house is an unassuming brick veneer, one of many in a street of post-war homes of the type made famous by Australian artist Howard Arkley. To maintain the suburban landscape, the front of the house has been kept intact and is entered via the original corbelled brick porch. Moving down a corridor which services the bedrooms, bathrooms and utility area, one approaches the new addition at the back of the house which opens up with a shift in scale, views and natural light." – Julie Firkin Architects
The intricate geometric scheme was reserved for the main living areas, so the overall single storey layout was kept subtle and uncomplicated. The only luxury in terms of material choice was the extensive use of Australian hardwood. Other materials used were exposed structural floor slab, FC sheet cladding and colorbond roofing. The concrete acts as thermal mass, soaking up the sun's warmth and re-radiating it into the house throughout the day and night.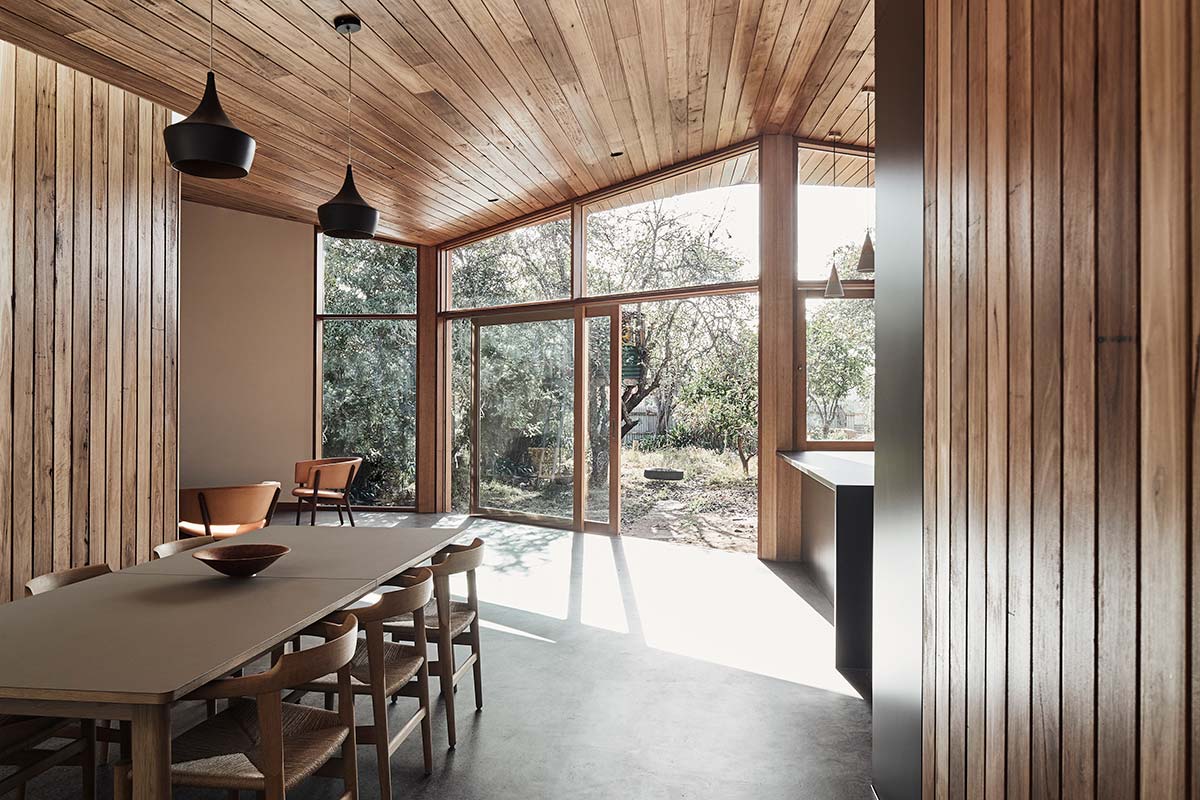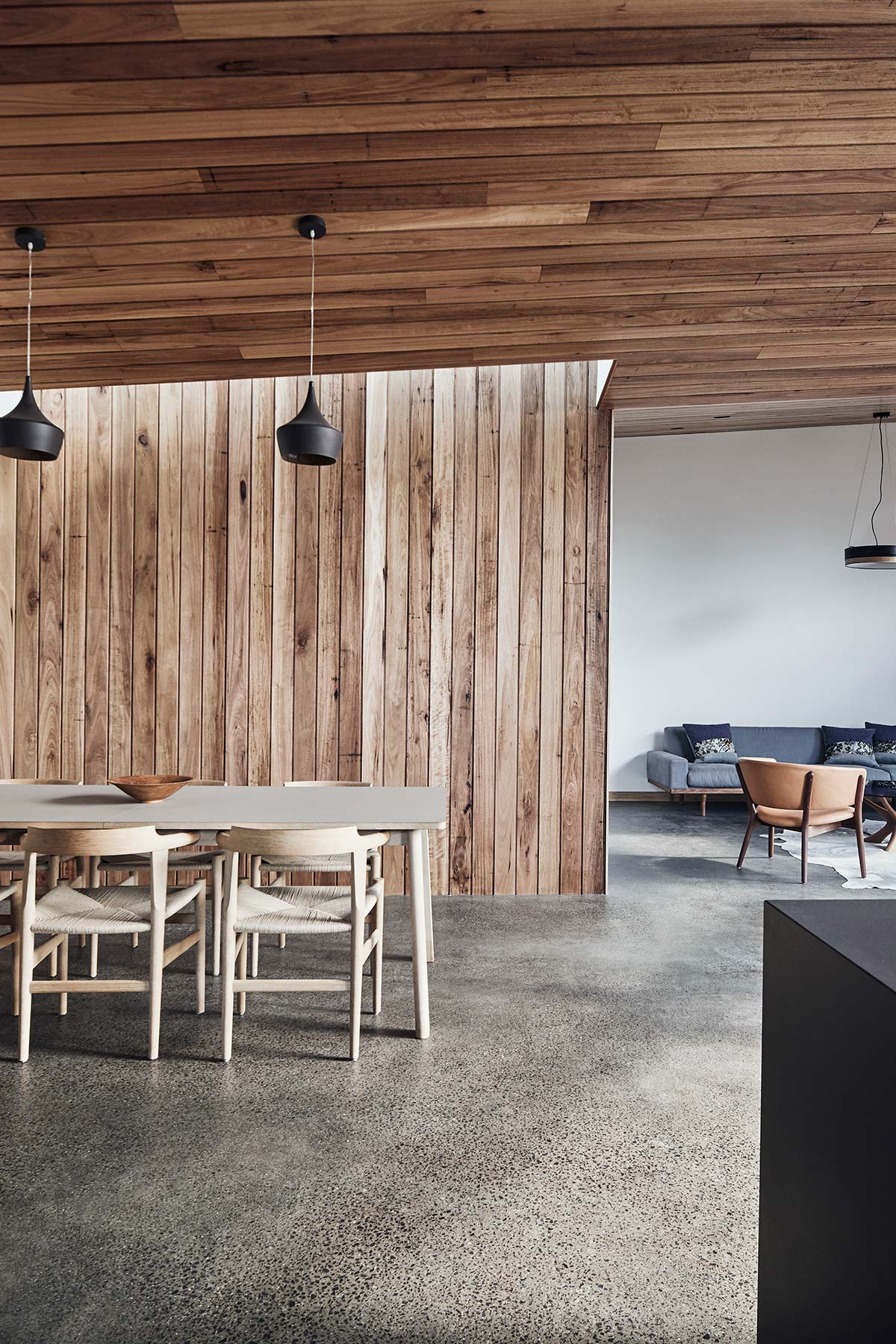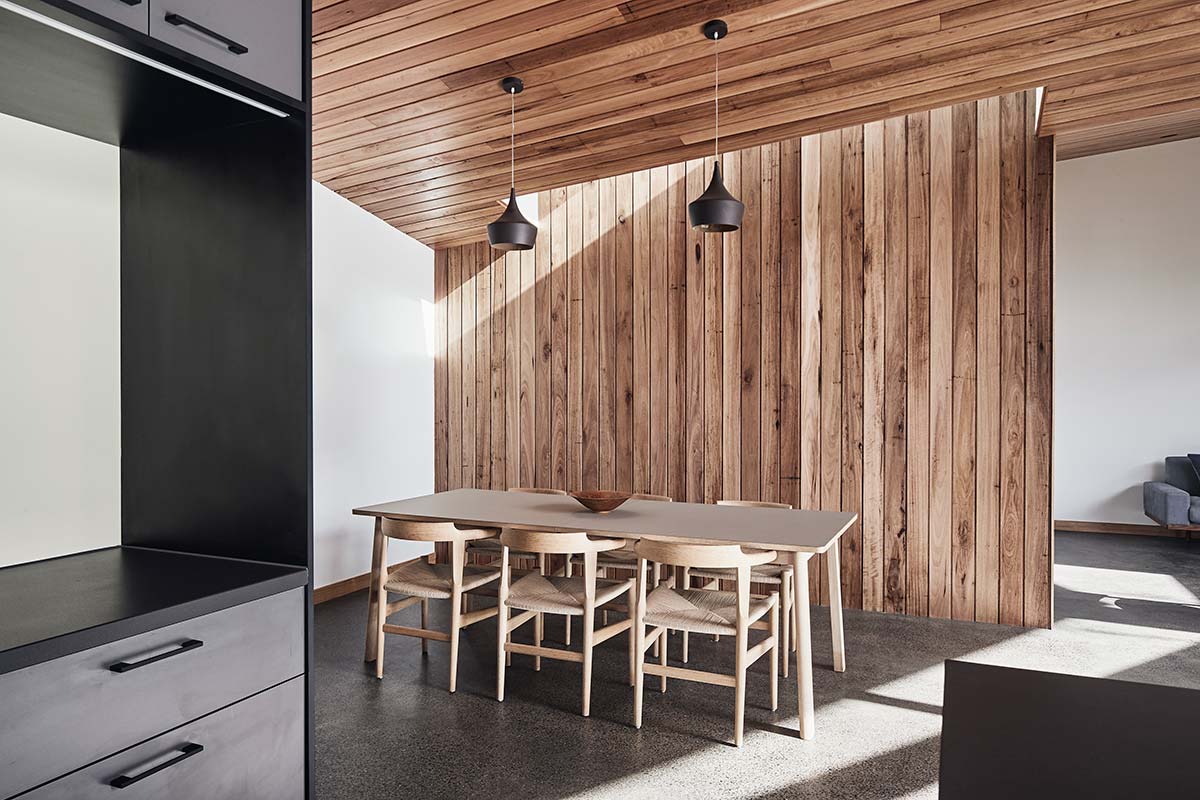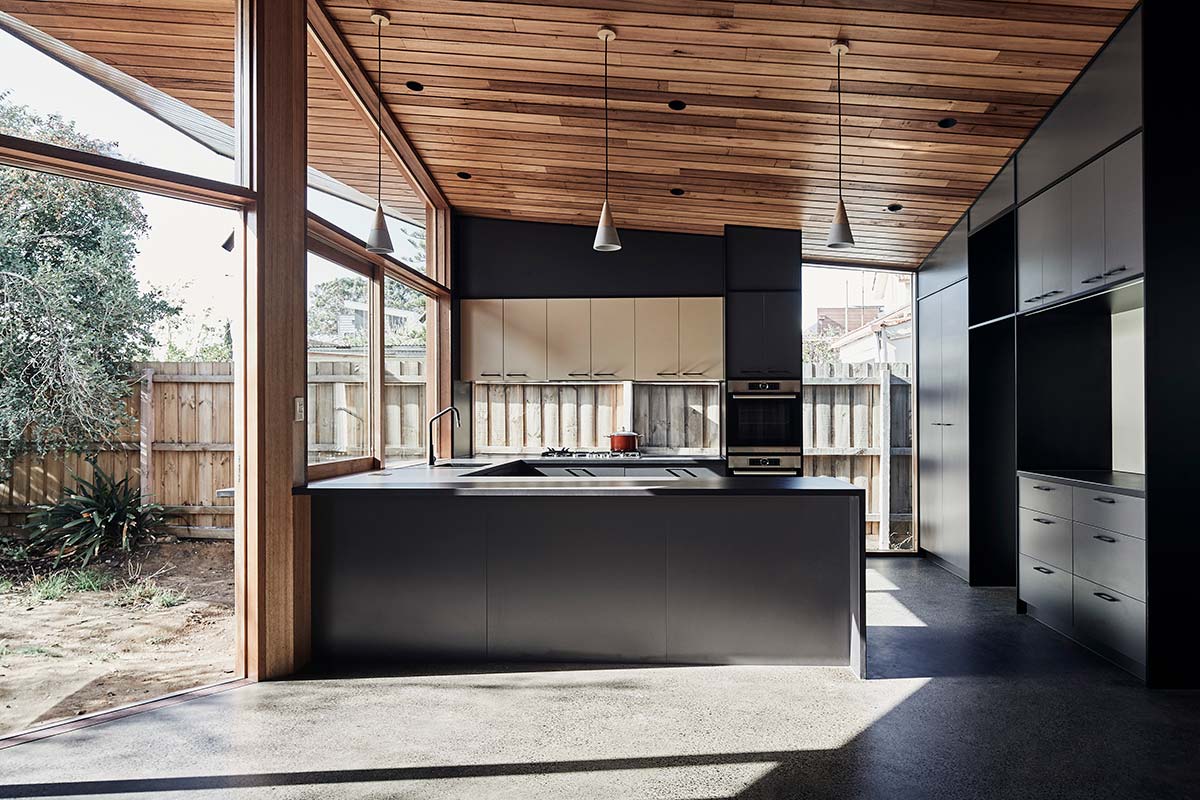 "True to the midcentury palette, the character of the materials is expressed, resulting in a pleasing clash of hardwood, ground concrete, dark joinery and garden views. The spatial arrangement is housed within a chamfered and faceted envelope, using minimal ornamentation to achieve uncluttered spaces, sleek lines and clear geometric forms." – Julie Firkin Architects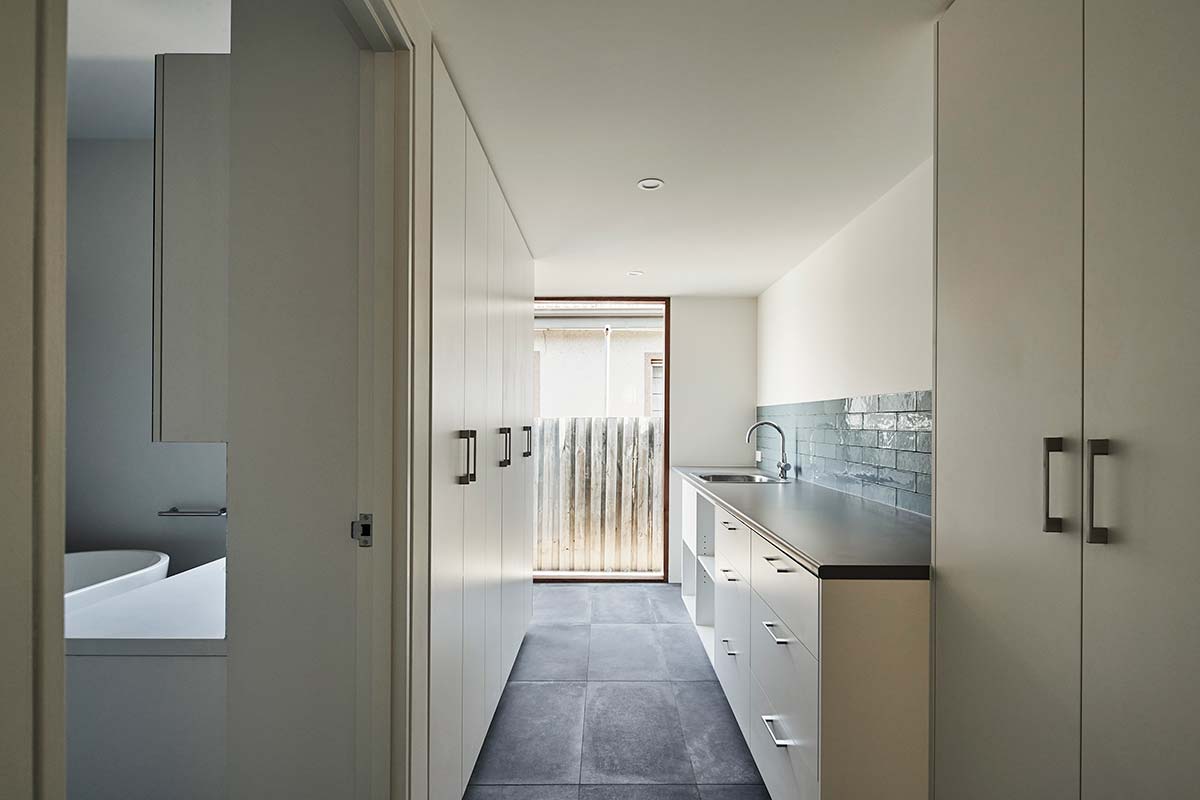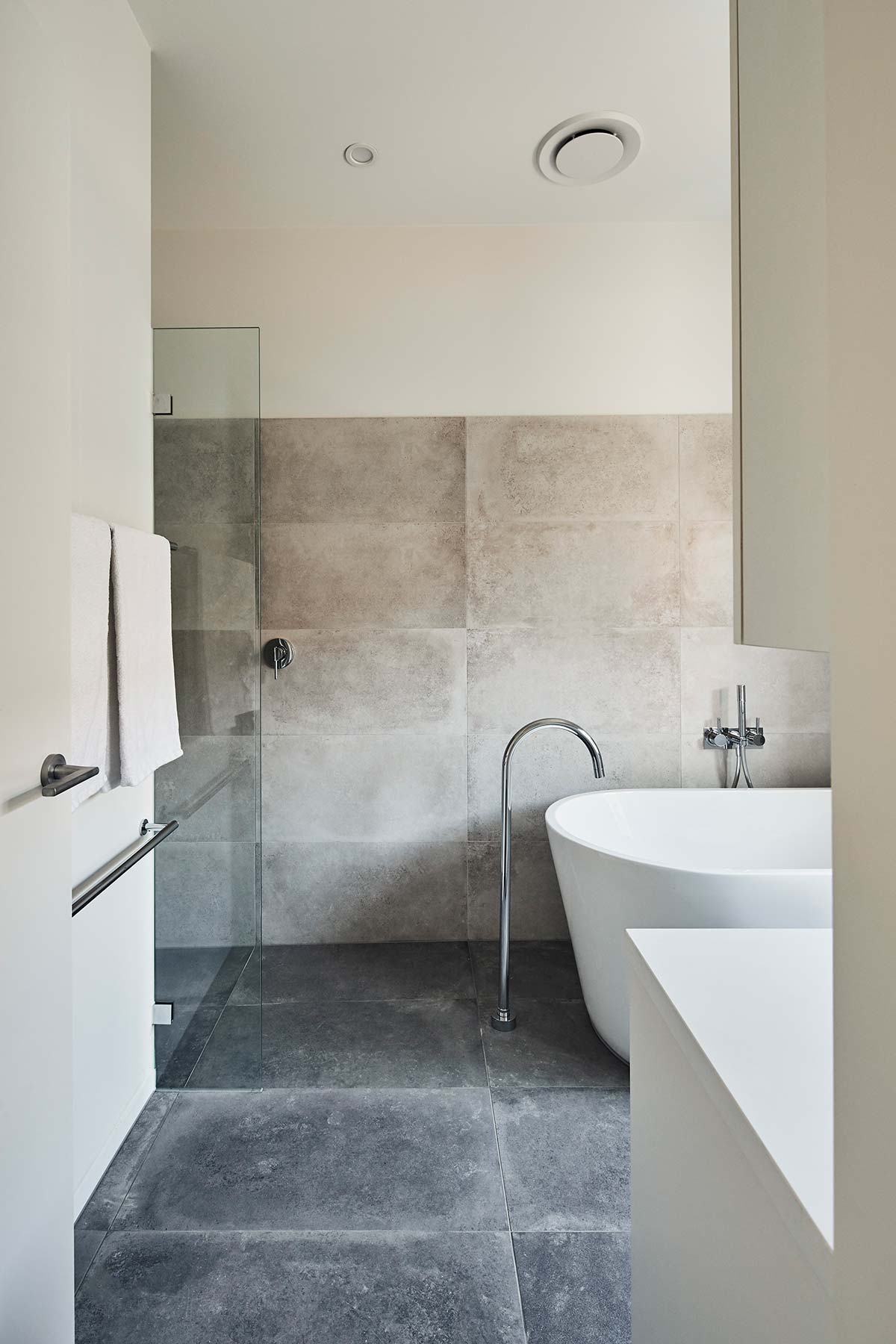 The sustainability strategy was to keep and reuse as much of the original house as possible and to orient the house so that it took advantage of the north-facing garden aspect. The result was a unique reinvention of the seemingly modest house… truly a great space to foster the client's large family!
House Project: Barton House
Architect: Julie Firkin Architects
Location: Melbourne, Australia
Type: Renovation
Photographer: Peter Bennetts