Situated in suburban Wanaka, South Island, New Zealand, Bargour Residence is a recently completed home for a young family that was designed to capitalise on a sloping site by taking in amazing alpine vistas while also providing privacy from the street. Designed by Barry Condon of Condon Scott Architects, this house speaks the language of its landscape and site while providing a contemporary, comfortable and private home for its occupants. Let's take a closer look…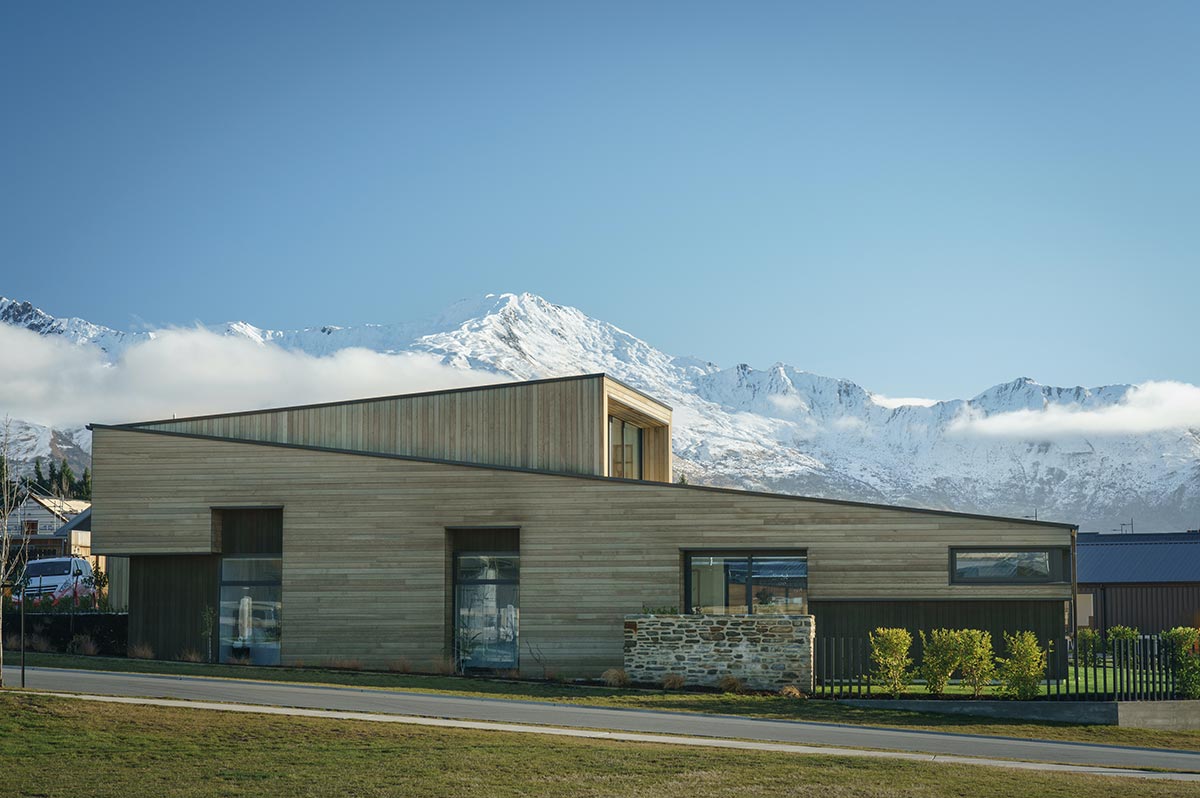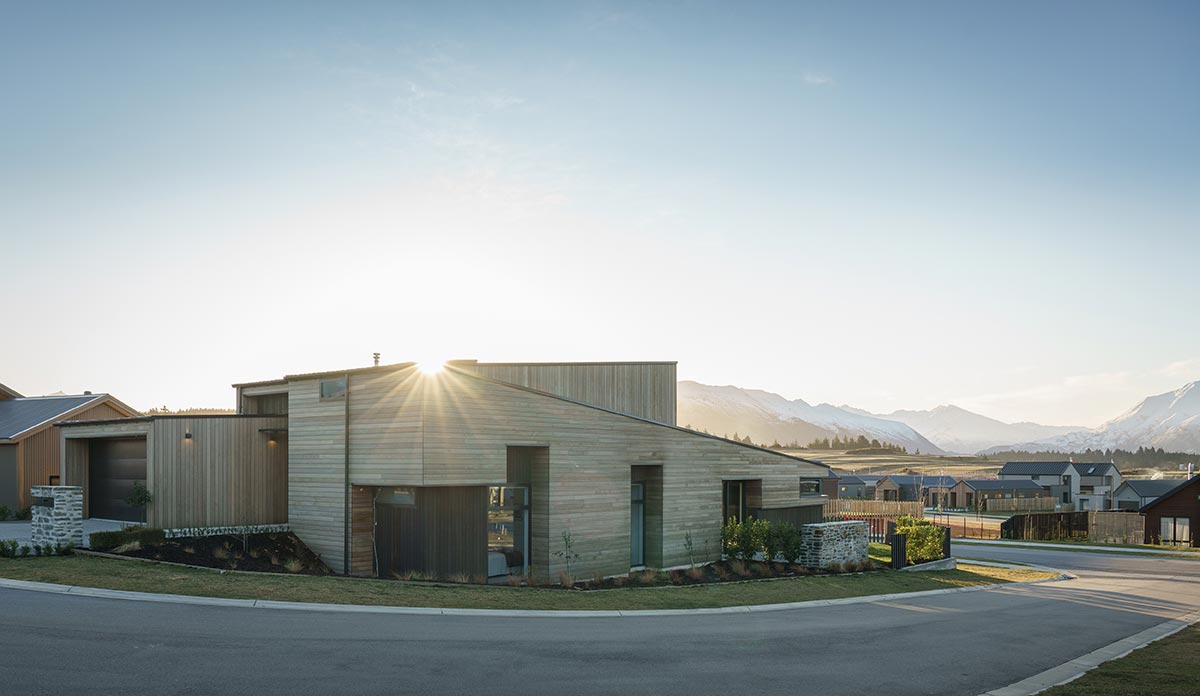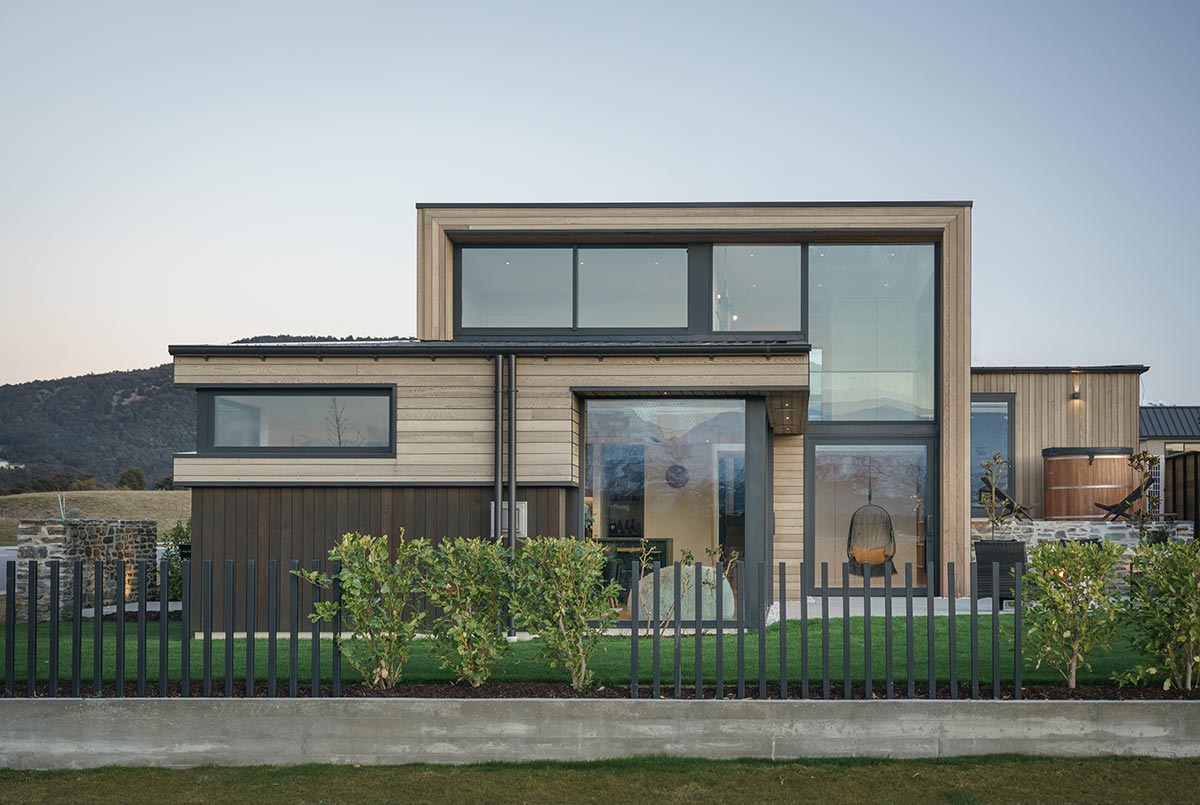 Entry to the home is on a half-level, with a half-flight of stairs up to the family bedrooms and a short flight down to the living areas and guest rooms. "As this was a sloping site surrounded on three sides by suburban streets, the key challenges were to create privacy from the street and utilise the slope of the site with a split-level configuration," says Barry Condon.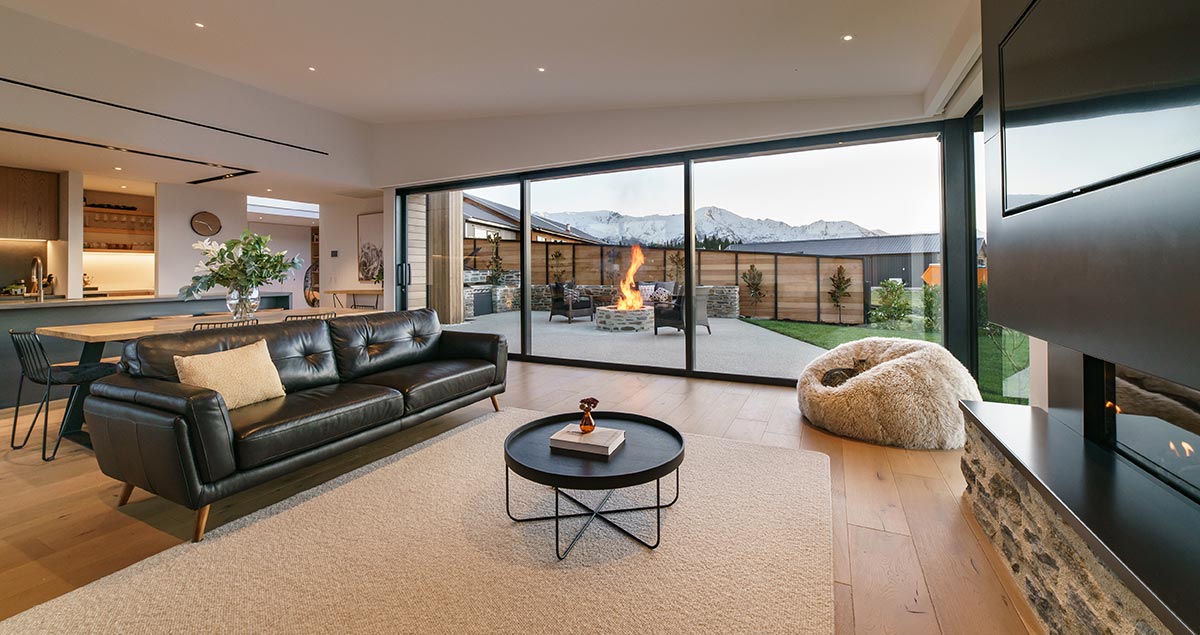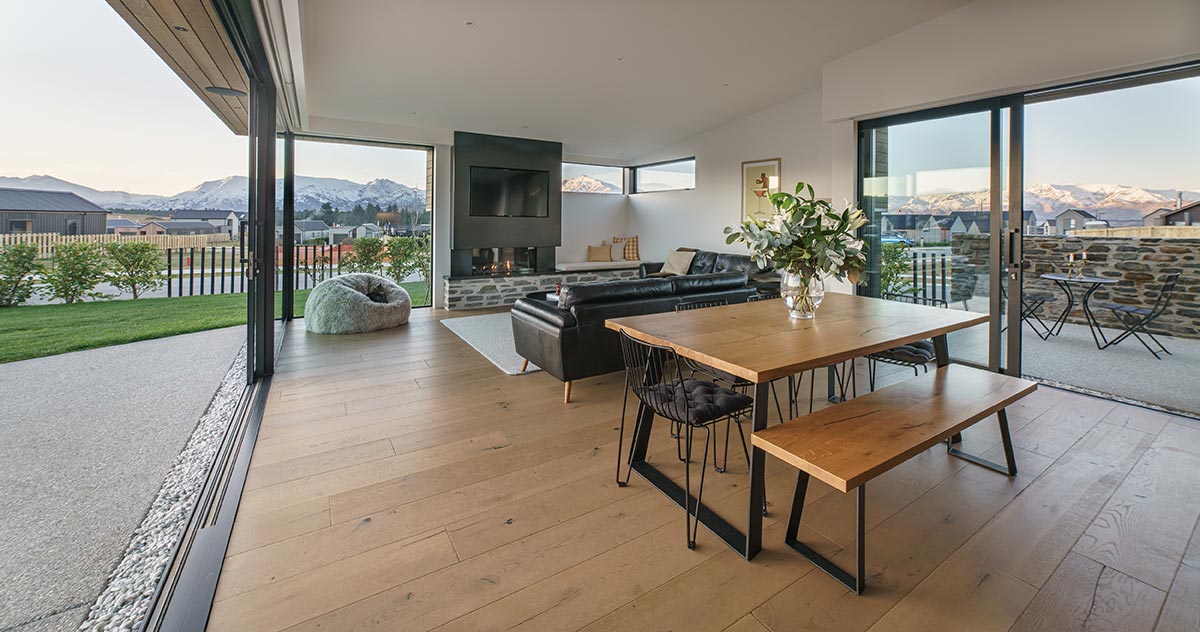 Formed by two intersecting wedge shapes, the house is positioned to take in magnificent views and allow for ample natural light to seep through the home. Warm cedar cladding is outlined by the dark joinery around the windows, which step down the sloped site.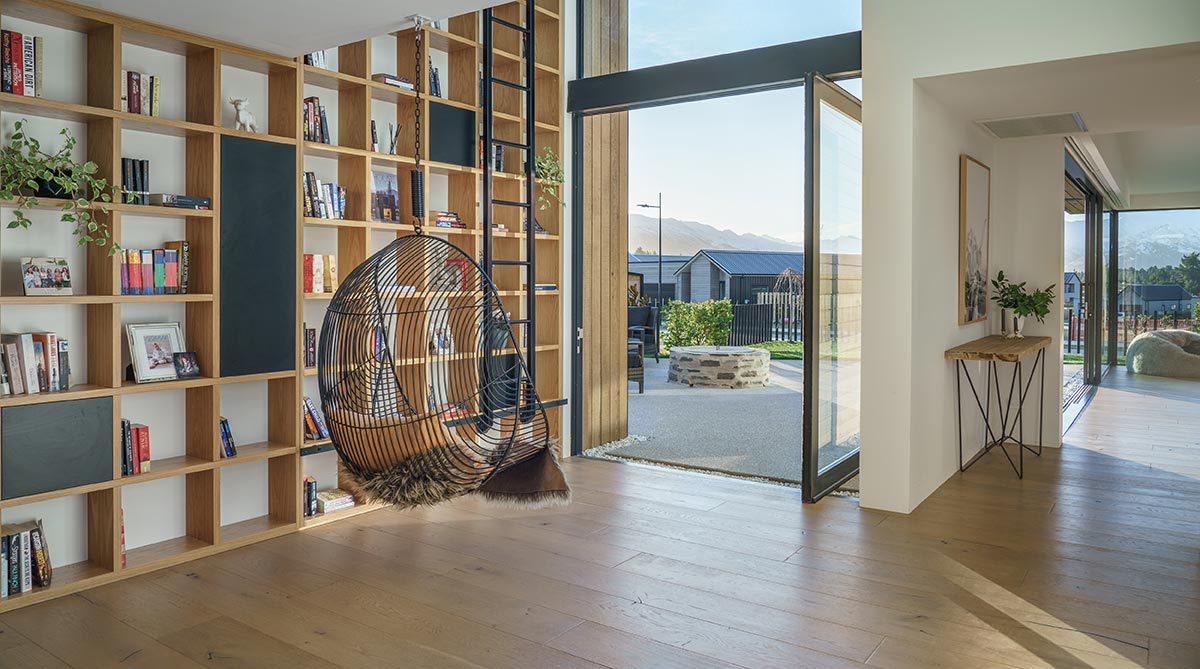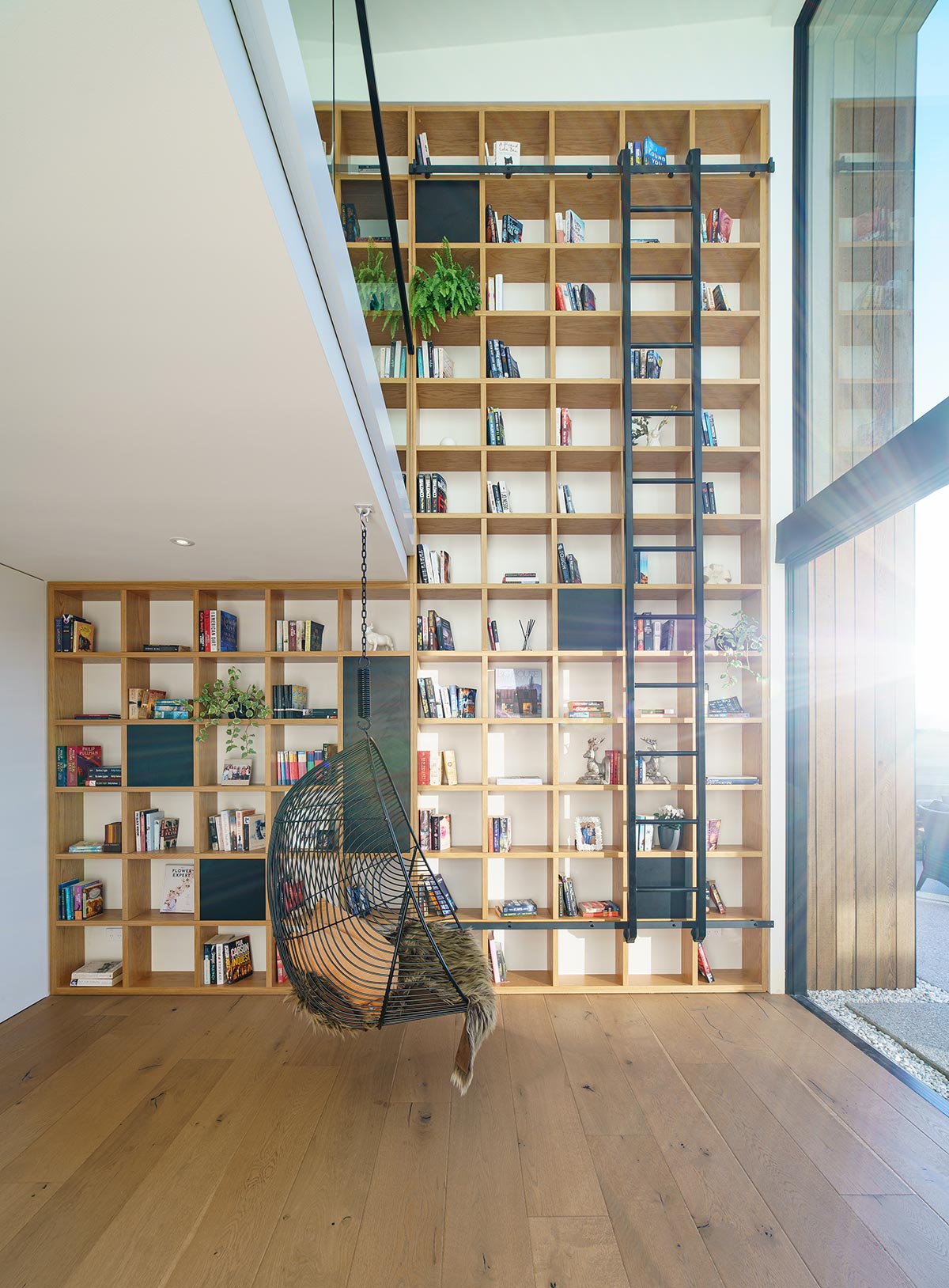 A key interior feature is the double height foyer and library that highlights floor-to-ceiling shelving, an access ladder, and a mezzanine floor that looks out to the mountains. This area looks out on a private courtyard to the west, which is flooded by the afternoon sun and features a built-in barbecue and circular schist-clad fire pit.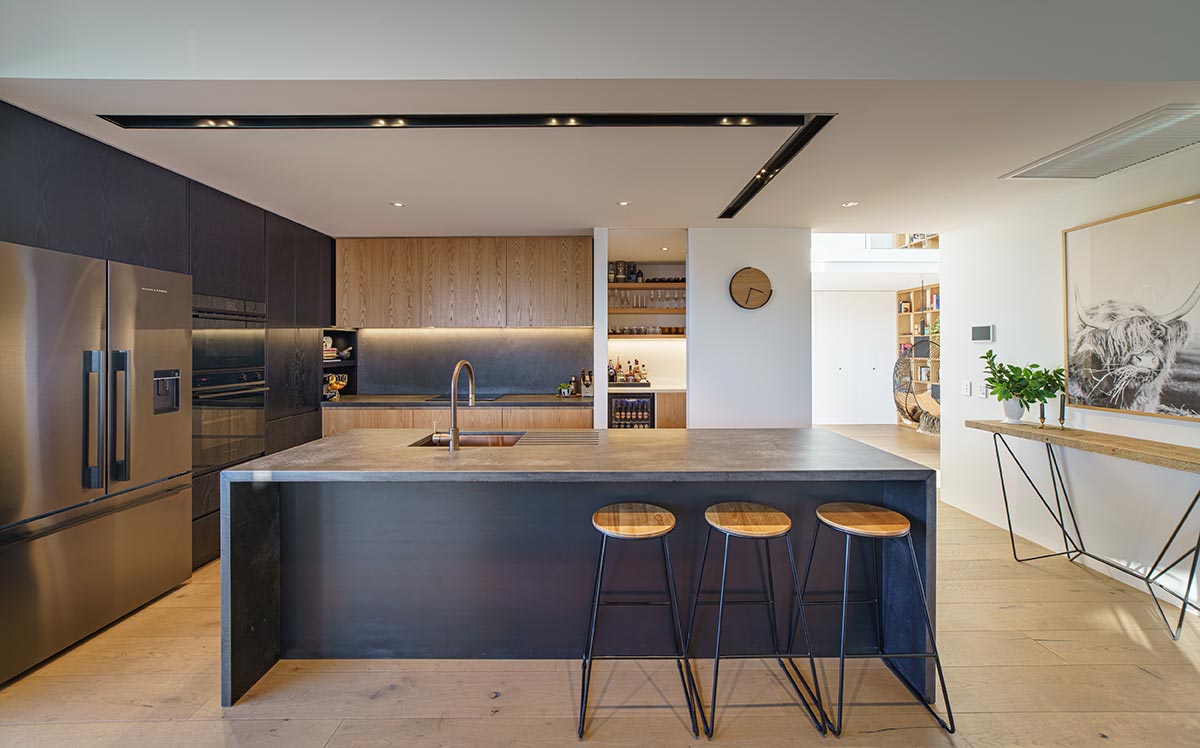 "The kitchen is sleek with a mix of grey and timber cabinetry, which harks back to the exterior cladding. Blackened steel and schist elements in the home reference the landscape and provide a rustic touch. The photogenic master bathroom is luxe with its herringbone tiling, concrete basins and brass fittings." – Condon Scott Architects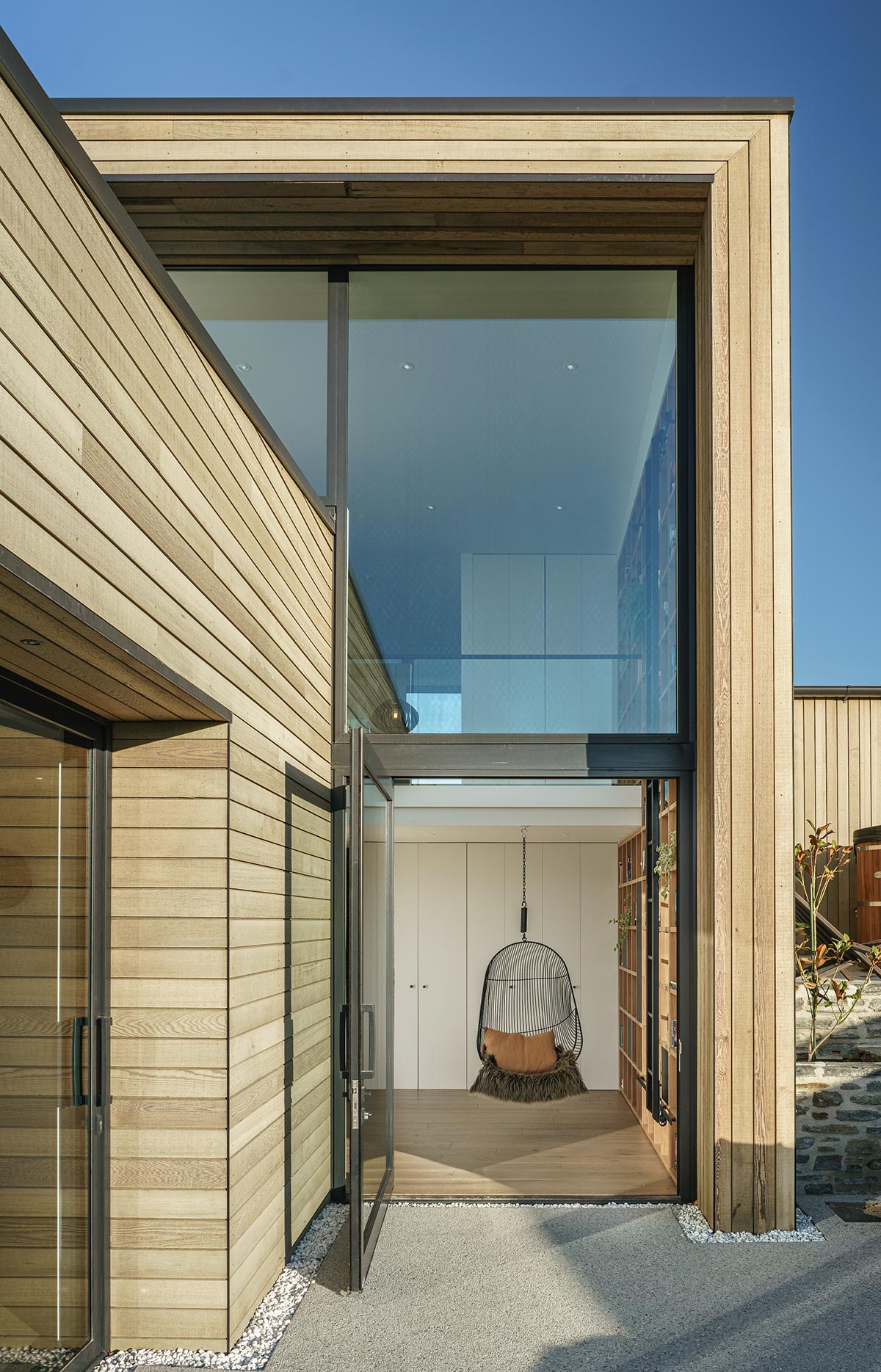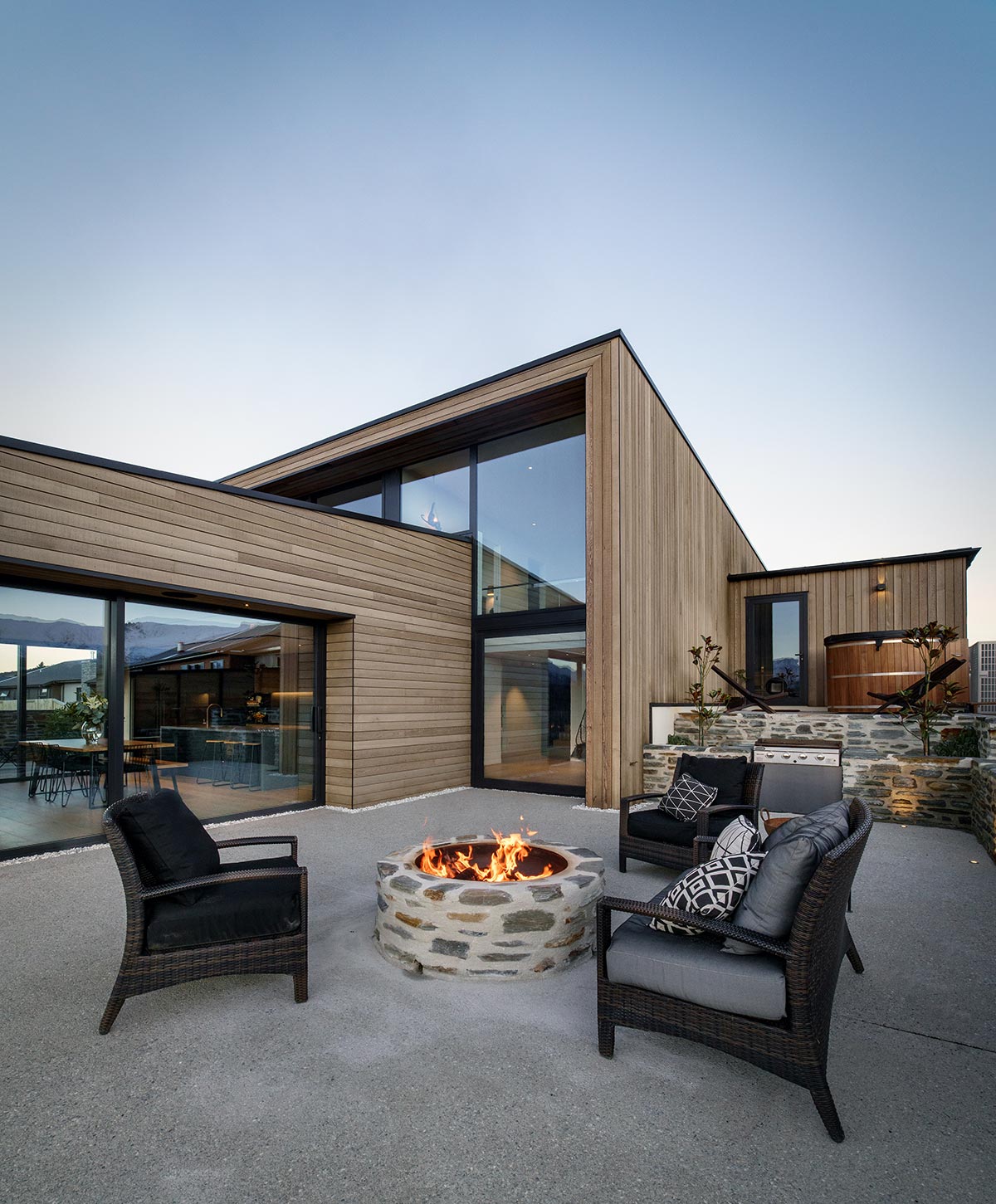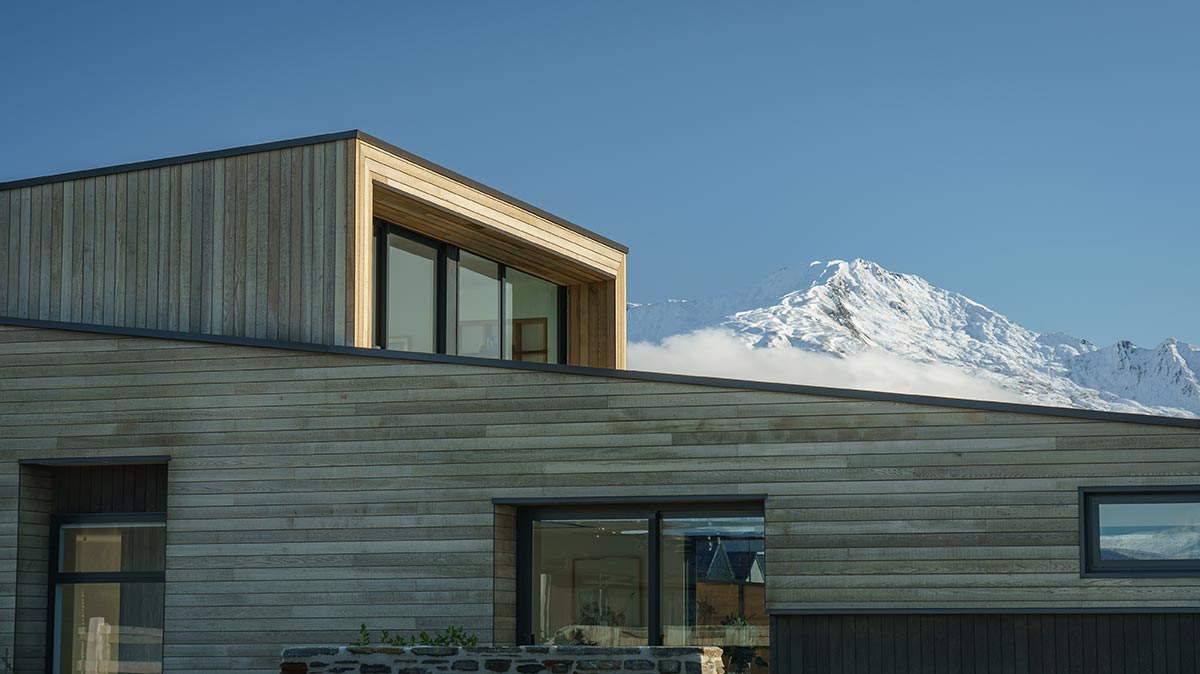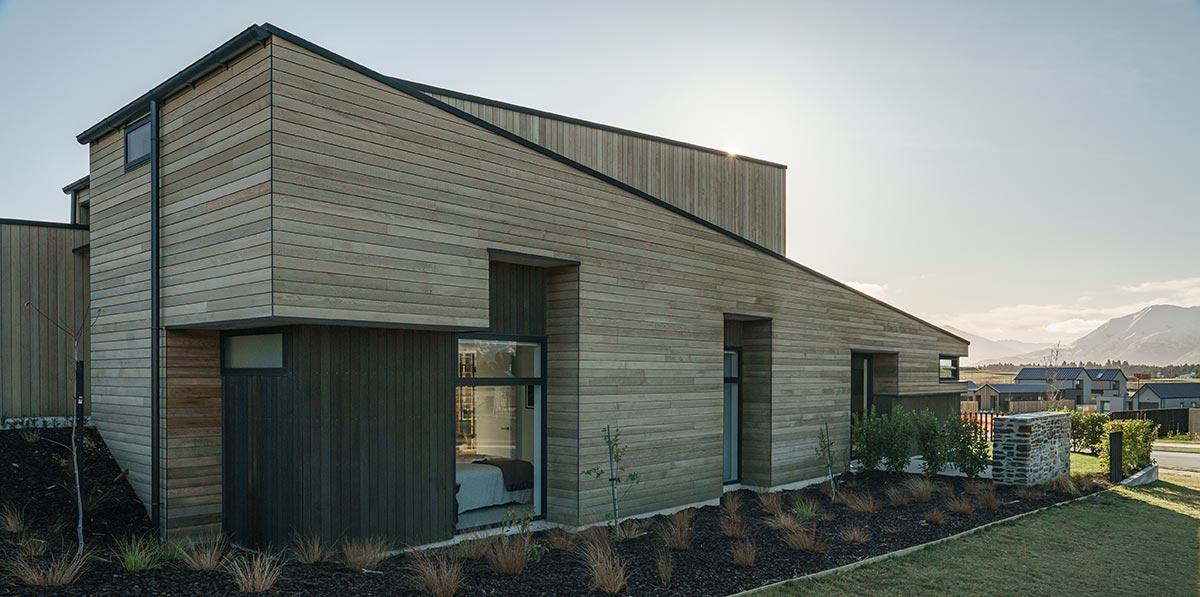 The Bargour Residence by Condon Scott Architects is a home designed to maximise both thermal comforts and take advantage of scenic views for the whole family to enjoy.
Project: Bargour Residence
Architect: Condon Scott Architects
Location: Wanaka, New Zealand
Type: New Build
Photography: Simon Larkin