Saltwater Films are Jesse Moyes and Clare Plueckhahn; a creative, business and life partnership specialising in capturing beautiful water based moving images. Both coming from different backgrounds in the world of visual storytelling, Clare and Jesse's worlds collided at a point when they were looking at expanding upon their water based skill sets, arming themselves with some of the most high end equipment available they formed Saltwater Films.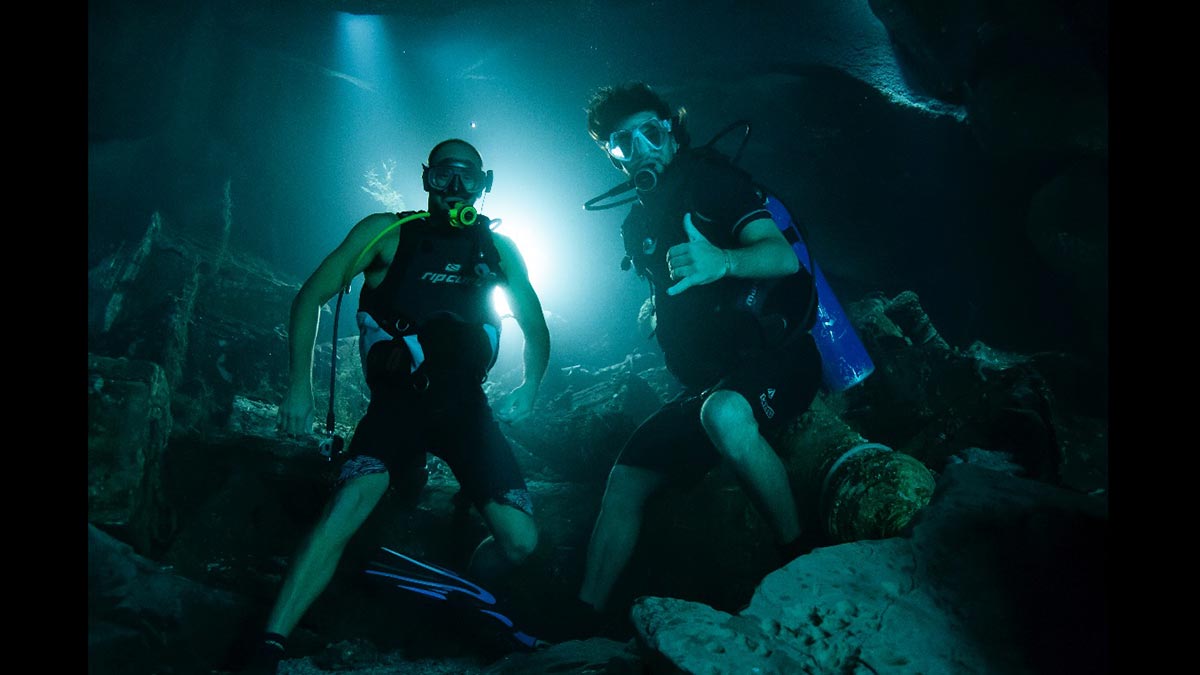 George Takes Twelve
1. Pleasantries first… Tell us about who you are and what you do?
I am one half of Saltwater Films where I am a water based Cameraman. I also work as a Gaffer in Film, TV and Commercials. Father of twin 2 year old girls, probably my most challenging and rewarding job.
2. When I was growing up I wanted to be….
Jimi Hendrix.
3. What is the best piece of advice you've ever received?
You're not Jimi Hendrix, go get a job.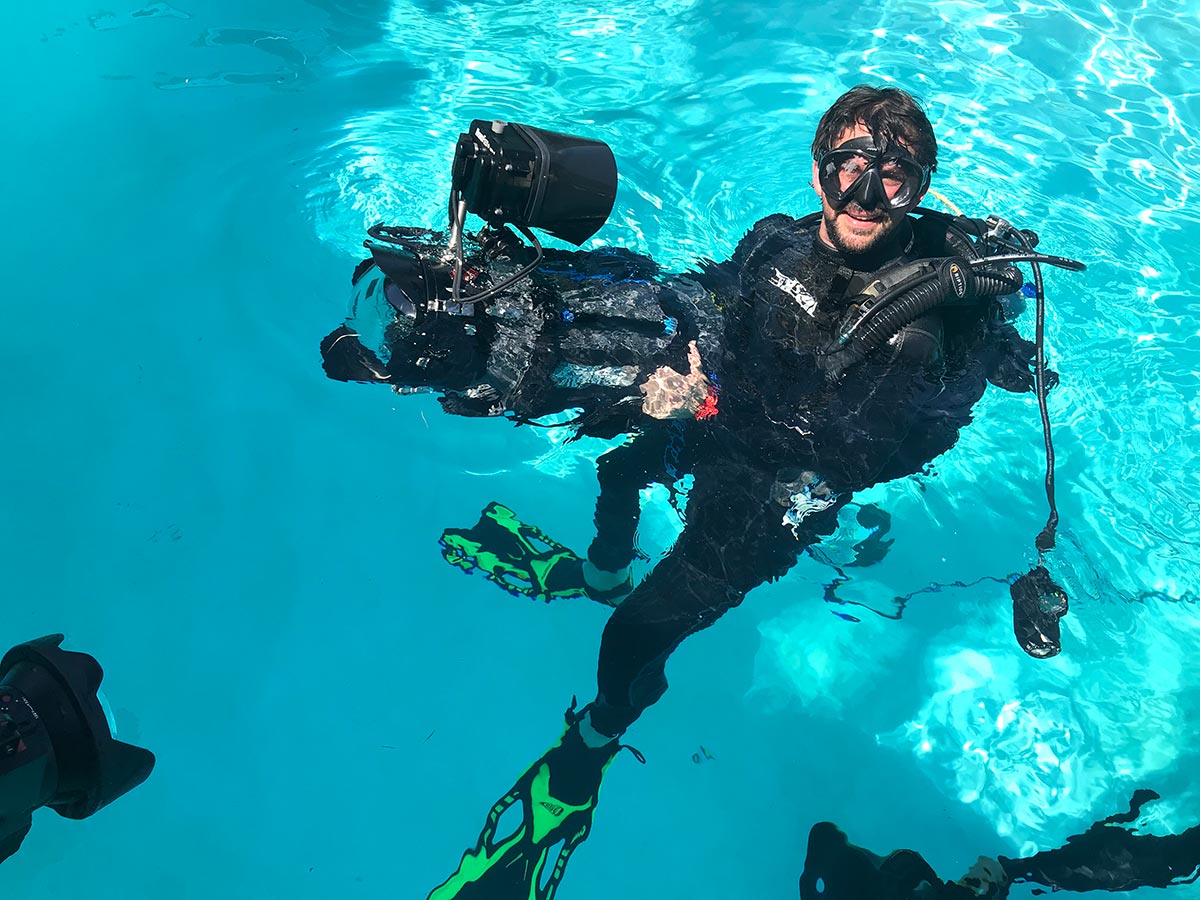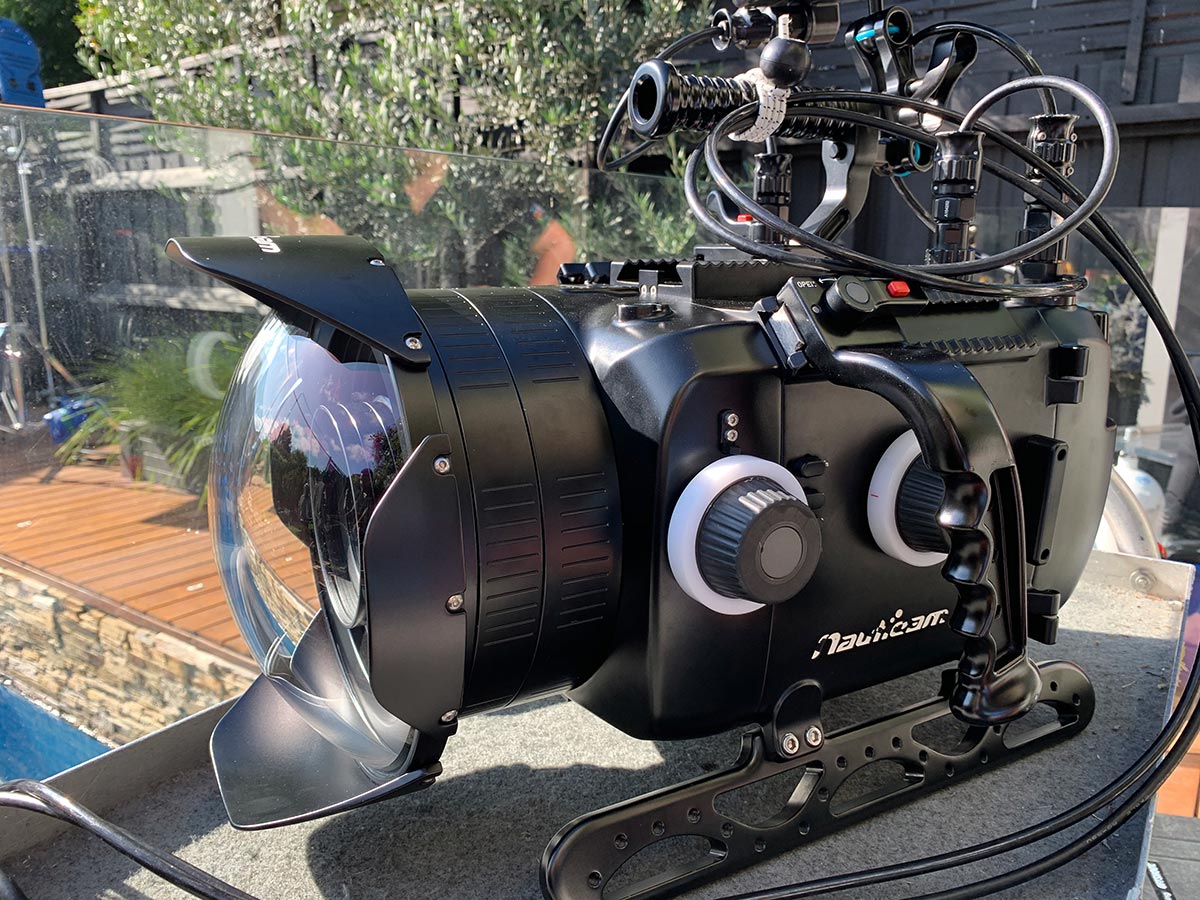 4. What is your favourite way to get the creative juices flowing?
Anything ocean based. Surf, swim around a headland, also building sandcastles is great for getting the creative juices flowing. There's nothing like a well crafted moat.
5. What does your average work day look like?
Every day is different, if I'm doing water work that day I'll generally get to location load in the housing [it's about 5 pelican cases] and my dive gear, get a camera and lens off the camera team and build it into the housing. I'll then gear myself up, my dive supervisor will have taken care of all the dive gear so I'll probably just pull on a wetsuit. Meanwhile I'll be talking to the Director and the Director of photography about the shots we want to achieve and the most efficient way to achieve them. Also I will have a good chat with the talent so we have a really clear understanding of what we will all be doing once we are in the water. Get in the water, nail every shot first take, high fives, pack up dry off, home in time for dinner!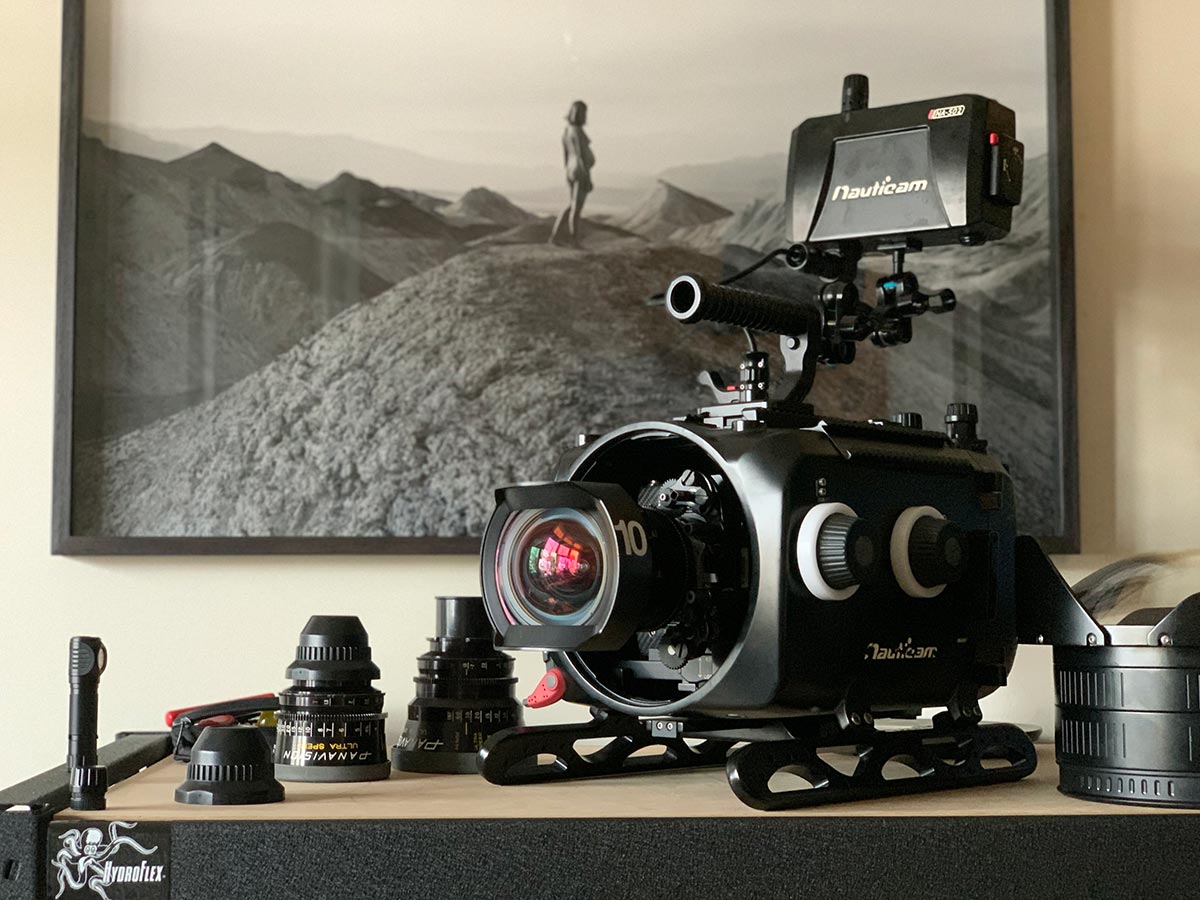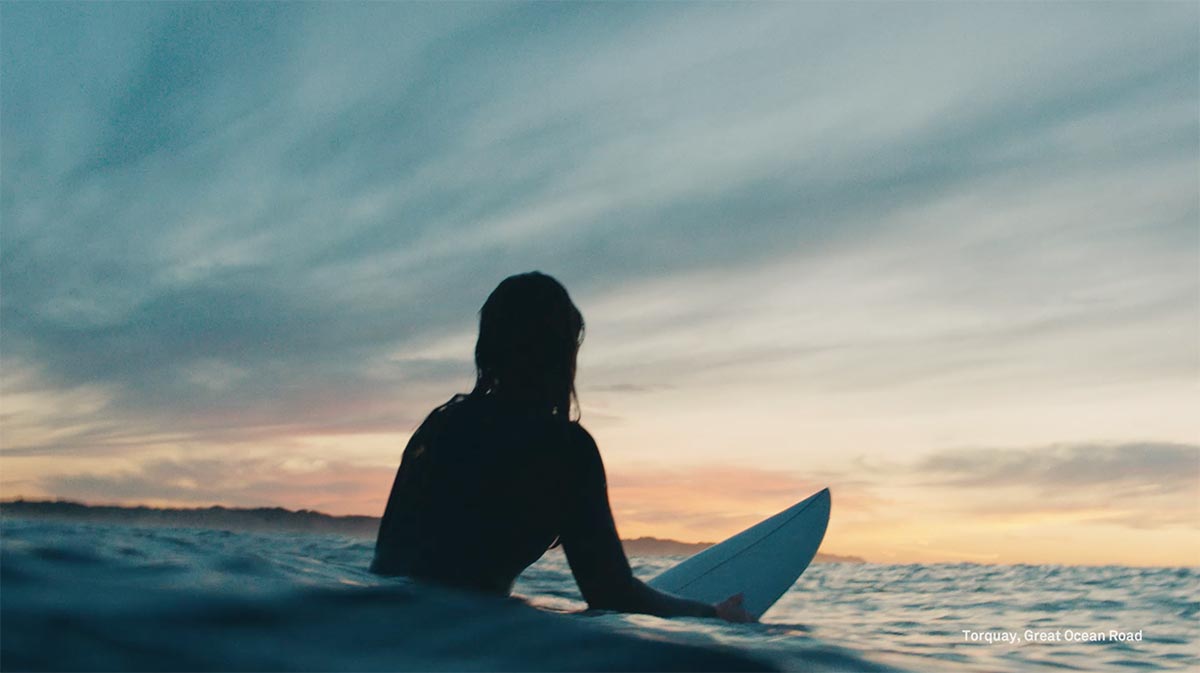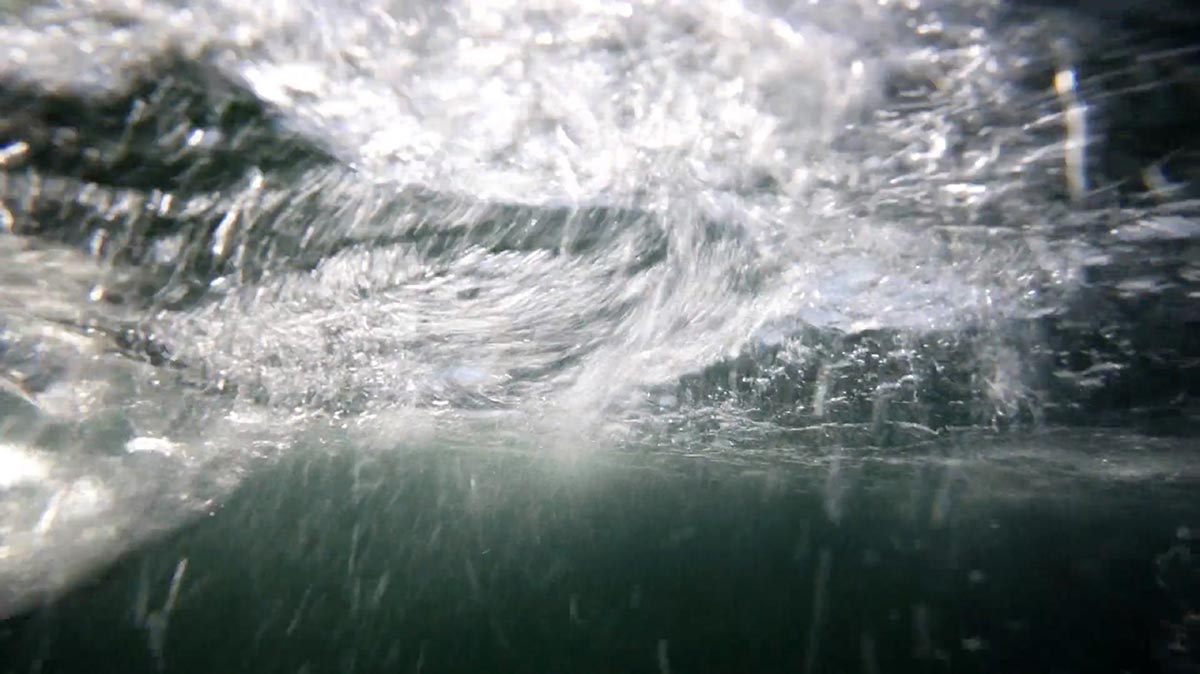 6. If you could invite any five celebrities to dinner, who's dining?
Jack Nicholson, Jack Black, Jaques Cousteau, Jacinda Ardern and Jessica Rabbit.
7. What was the last rule you broke?
I talked about Fight Club.
8. What's one thing people may not know about you?
I spend too much money on fine dining, I get a nice buzz from a really well put together meal. Or maybe it's the matching wines..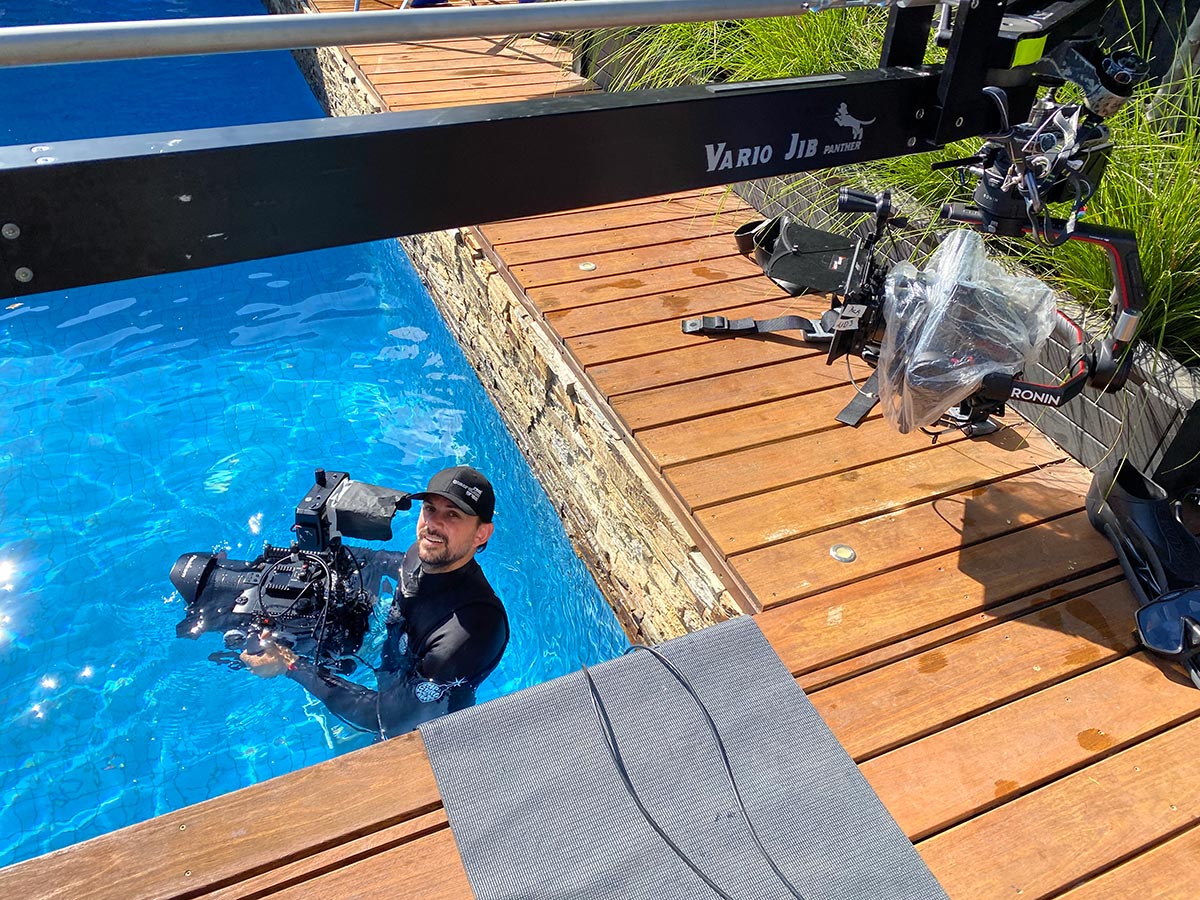 9. What was the last movie you saw and was it any good?
Swallow. I loved it. It might not be for everyone but I eat it up when someone brings something fresh to the table.
10. You've got a week off… where are you headed?
Right now? Not far. Five kilometers max! In normal times maybe down the coast to Aireys or up to our place in the Byron Hinterland.
11. What's your favourite project/design so far and why?
My last job was in the URBN Surf wave pool in Tullamarine, there were a lot of challenges and variables to overcome, not the least of which was 2 degree air temp and 9 degree water temp. It all came off without a hitch after a lot of pre production and a bit of problem solving on the night. Those kinds of jobs feel the most rewarding and satisfying. Of course any travel job is up there as well.
12. What's next for you? Any exciting new projects in the pipeline…
I'm currently waiting for exemption approvals to come though so I can go and do a Netflix show called Sweet Tooth in NZ. I've never been to NZ and I'm keen to get the family over there and check it out!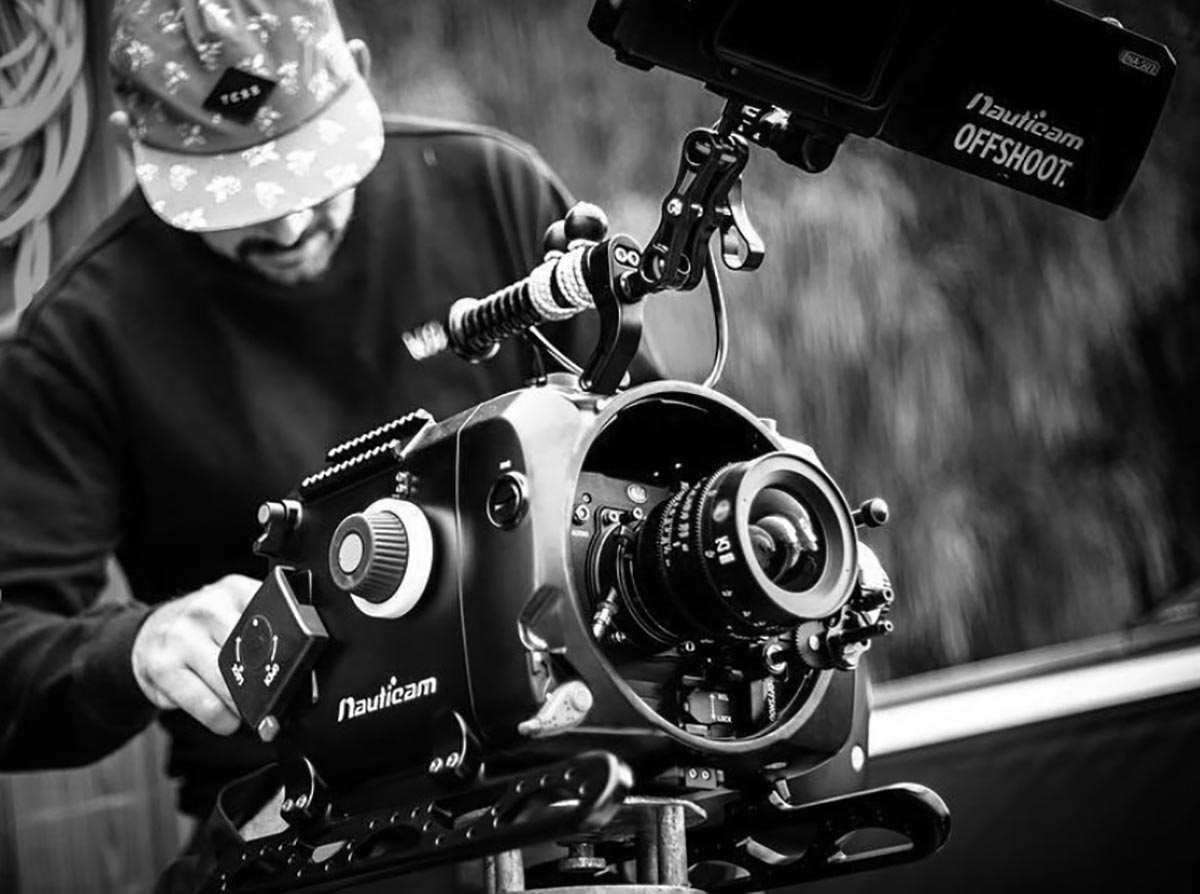 Meet the Maker Radio
'Algunas Canciones Les Gustaron'
"I bring to you a playlist made up of some of my most recently liked songs on spotify, which are made up of random songs that I stumble across while trying to play music that will keep the whole family happy. This highly refined music sorting technique actually unearths a surprisingly large amount of gold, this is but a handful of those nuggets that have come together to make up 'Algunas Canciones Les Gustaron'" – Jesse
Where to find him
Name: Jesse Moyes
Business Name: Saltwater Films
Job Title: Underwater Cameraman
Website: www.saltwaterfilms.co
Instagram: @saltwaterfilms.co