The two main checkboxes for this Adelaide Hills project were to minimise the visual impact on the rural landscape setting where the home sits, while at the same time maximising views of that same landscape. It's easy to see both these boxes were ticked!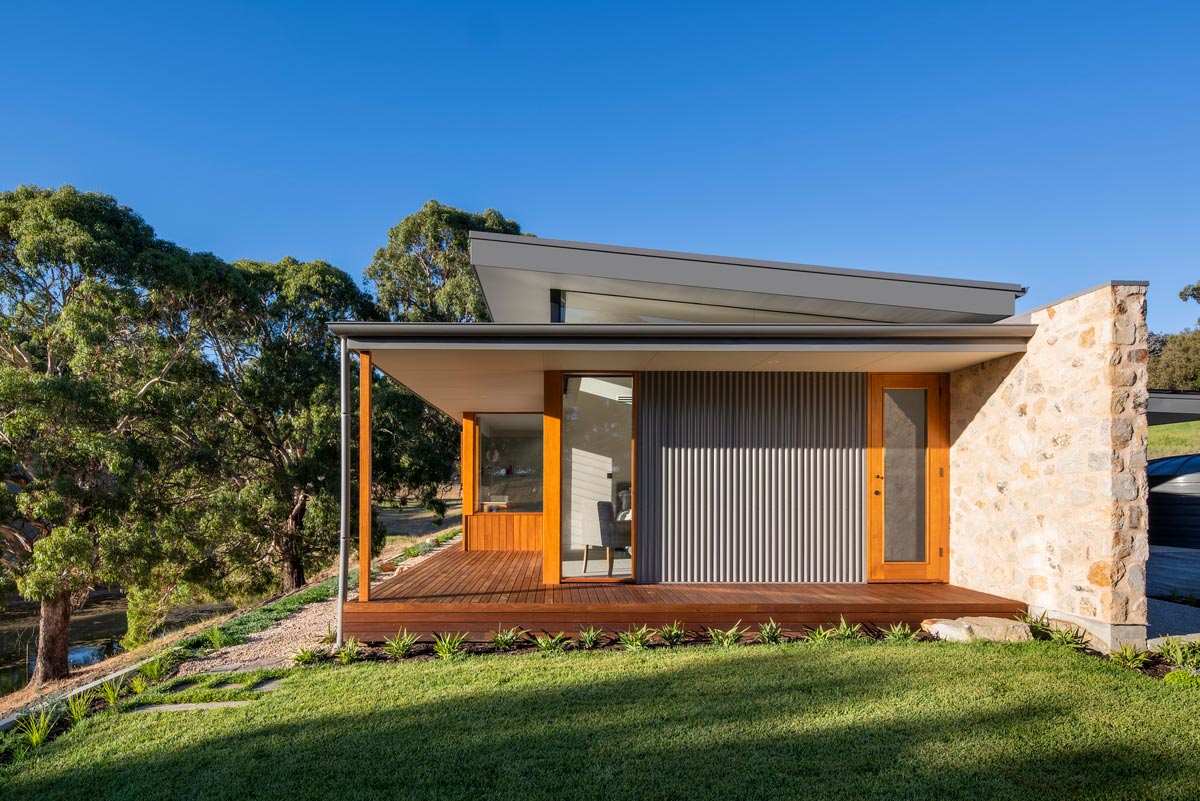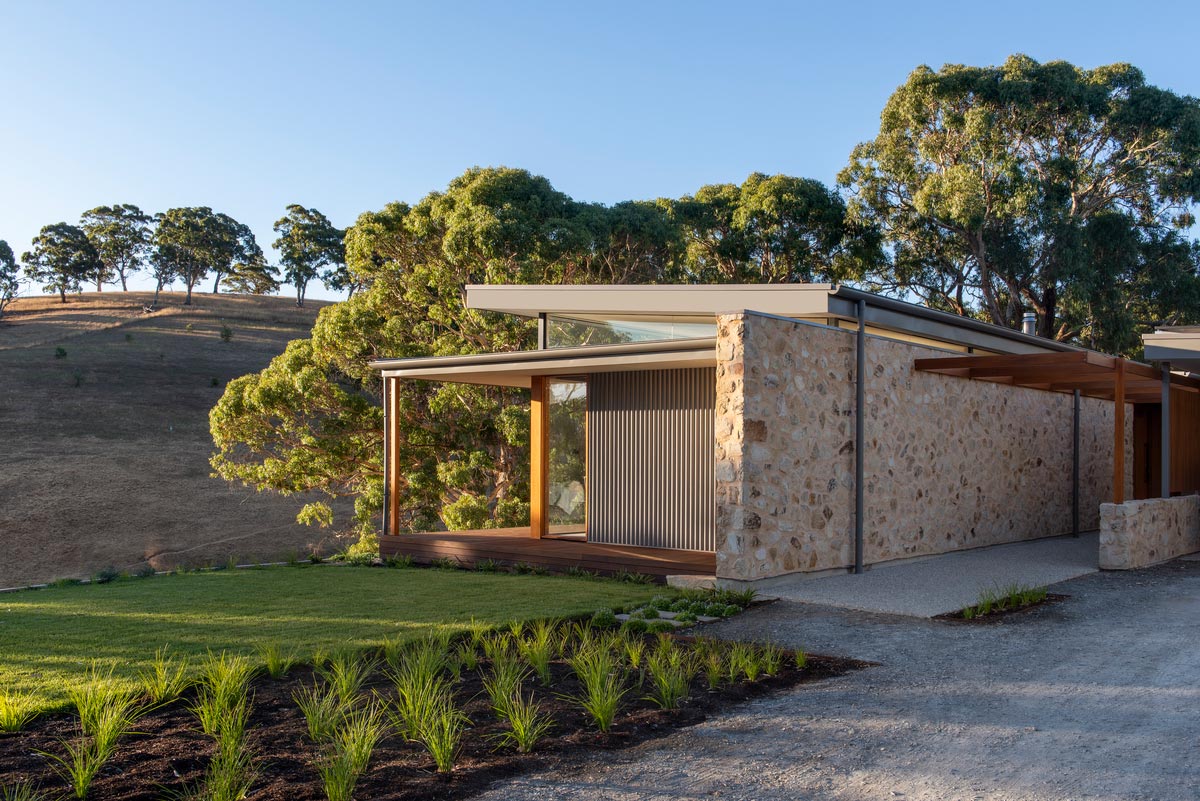 The house is a series of three pavilions. Two are new additions that have been sympathetically melded with the older stone pavilion. The central pavilion is the heart of the home, with open-plan kitchen, living, and dining areas, while sleeping quarters for the family and visitors sit on the two adjoining pavilions.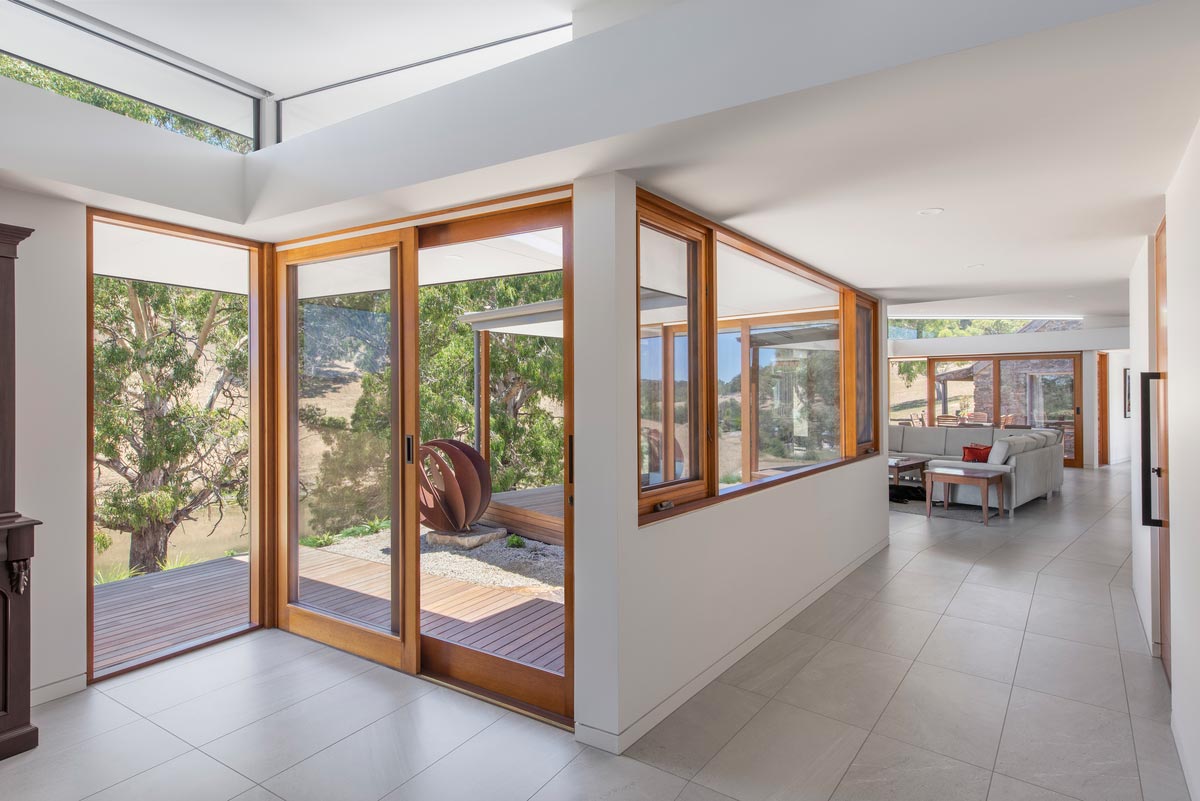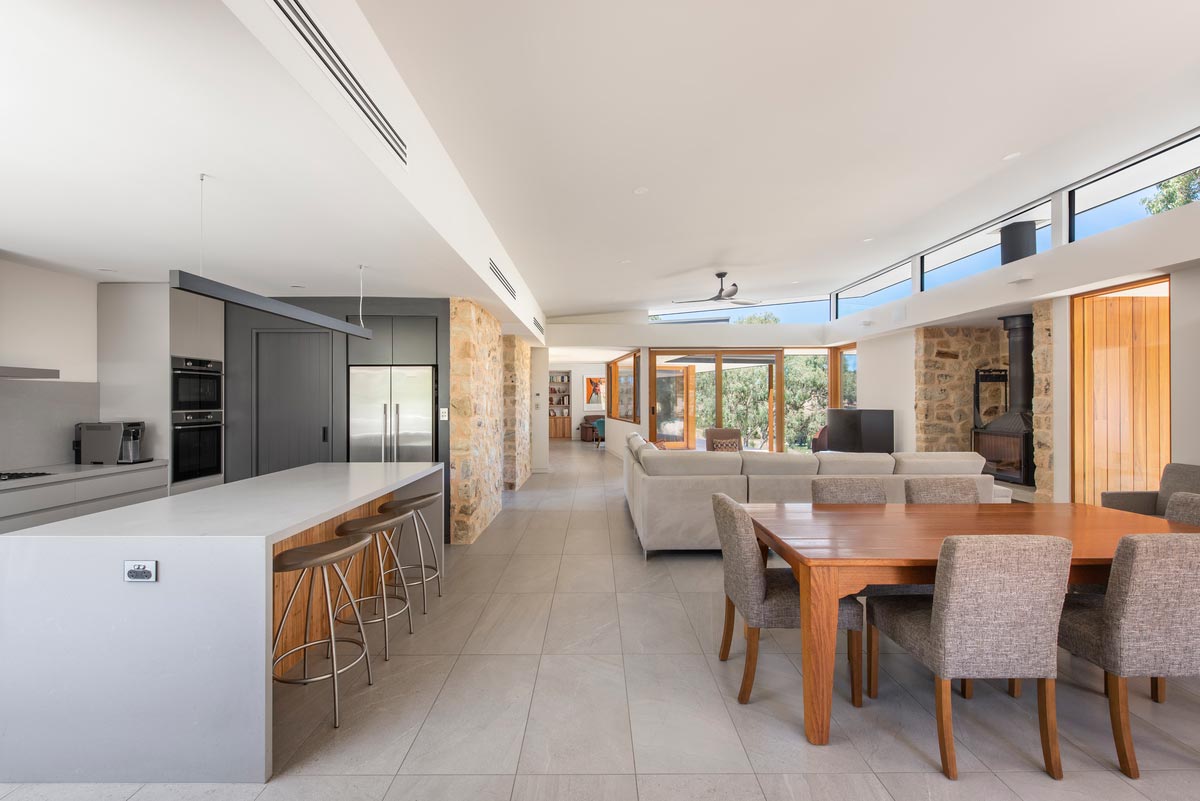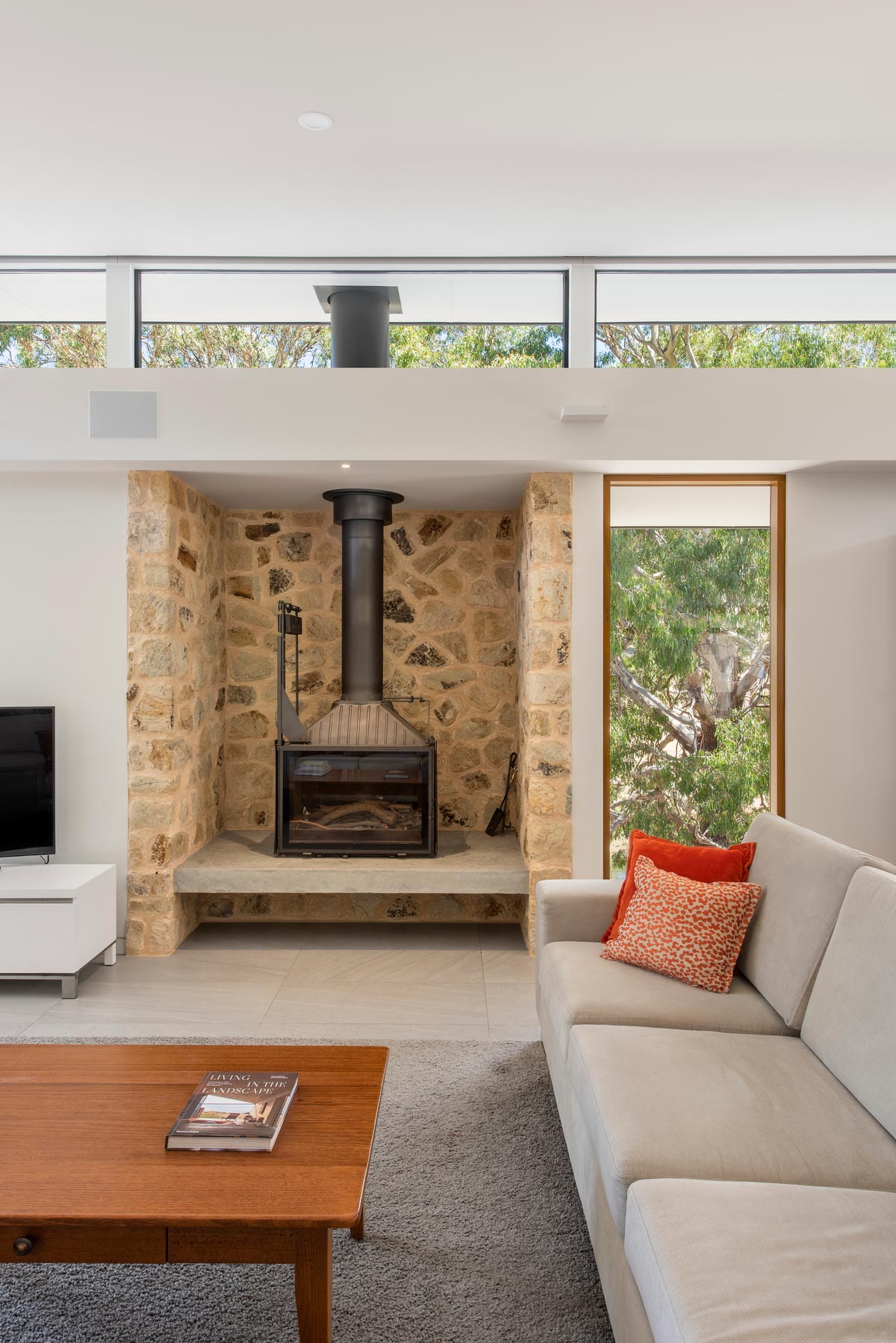 The neutral colour palette of stone, timber, and corrugated iron goes a long way to ensuring the new additions are in keeping with the style of the original stone cottage, as well as helping the structure blend with its natural surroundings. Internally, the use of local stone adds a sense of warmth and earthiness.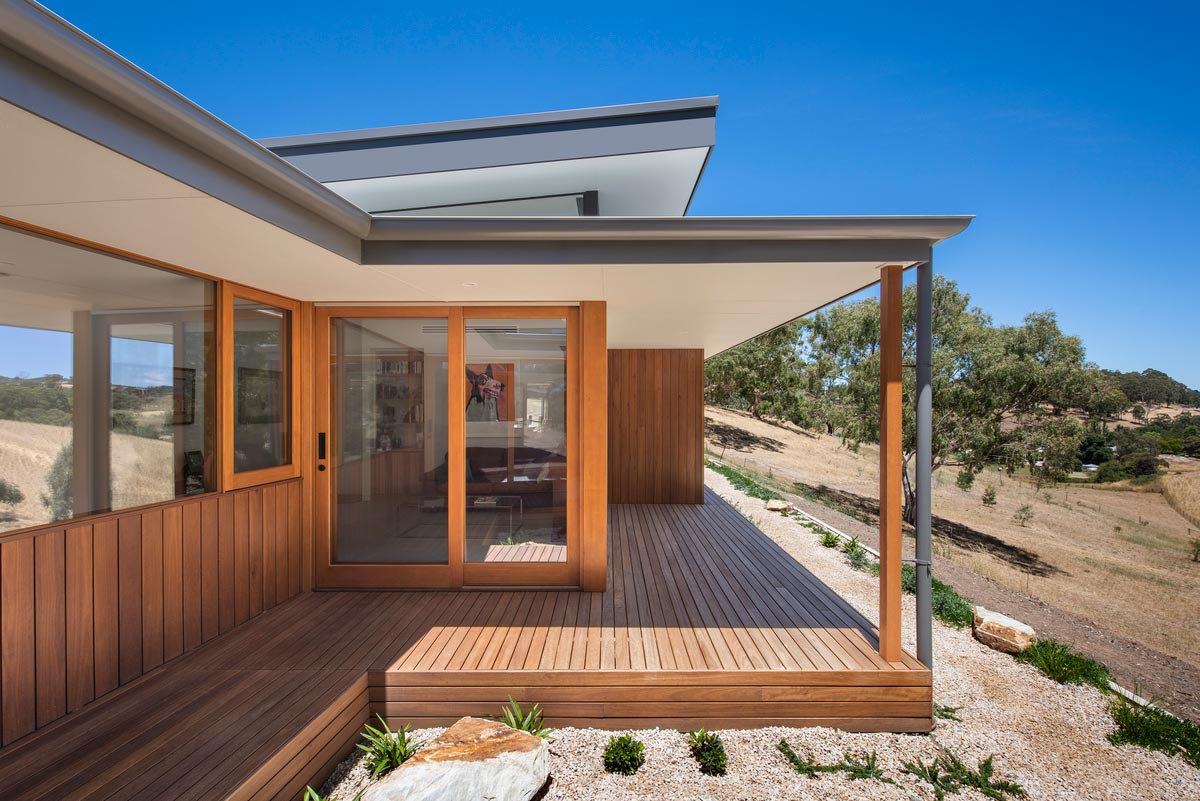 A timber veranda wraps around the home, amplifying the opportunity to enjoy a cuppa in a sunny spot at any time of day! The three pavillions splay around the curve of a hill, and while connected, their slight separation offers an added opportunity for outdoor living in a courtyard setting.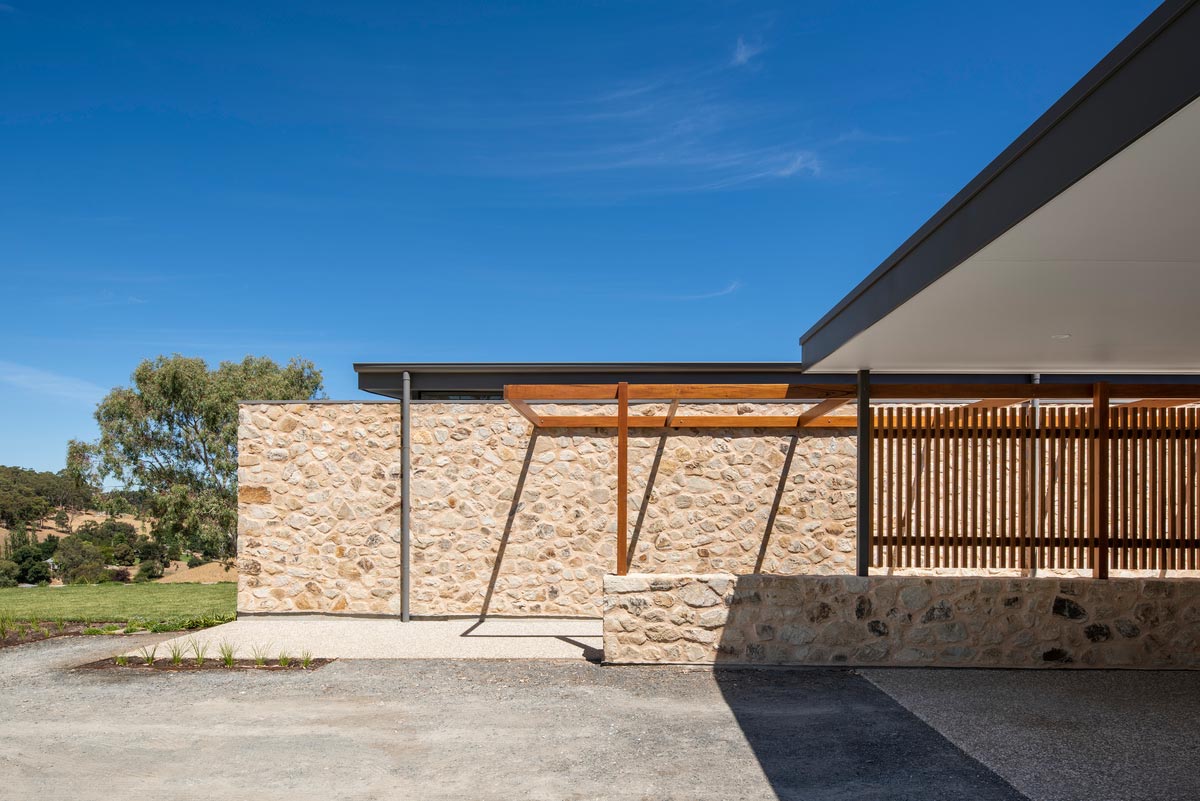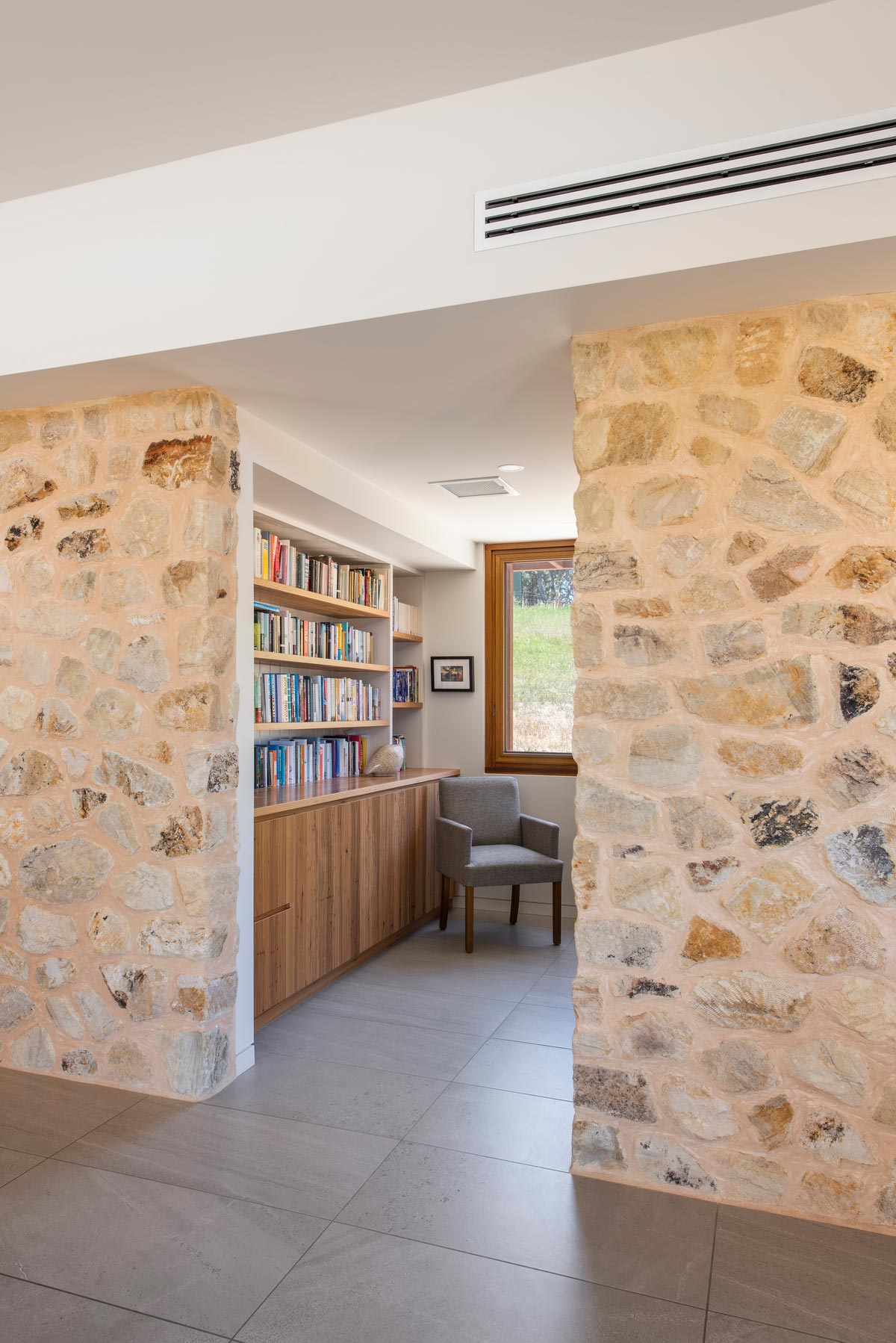 A stone blade wall defines the main entrance, before revealing views through eucalyptus trees, across a dam and to the Adelaide Hills beyond, which can be enjoyed.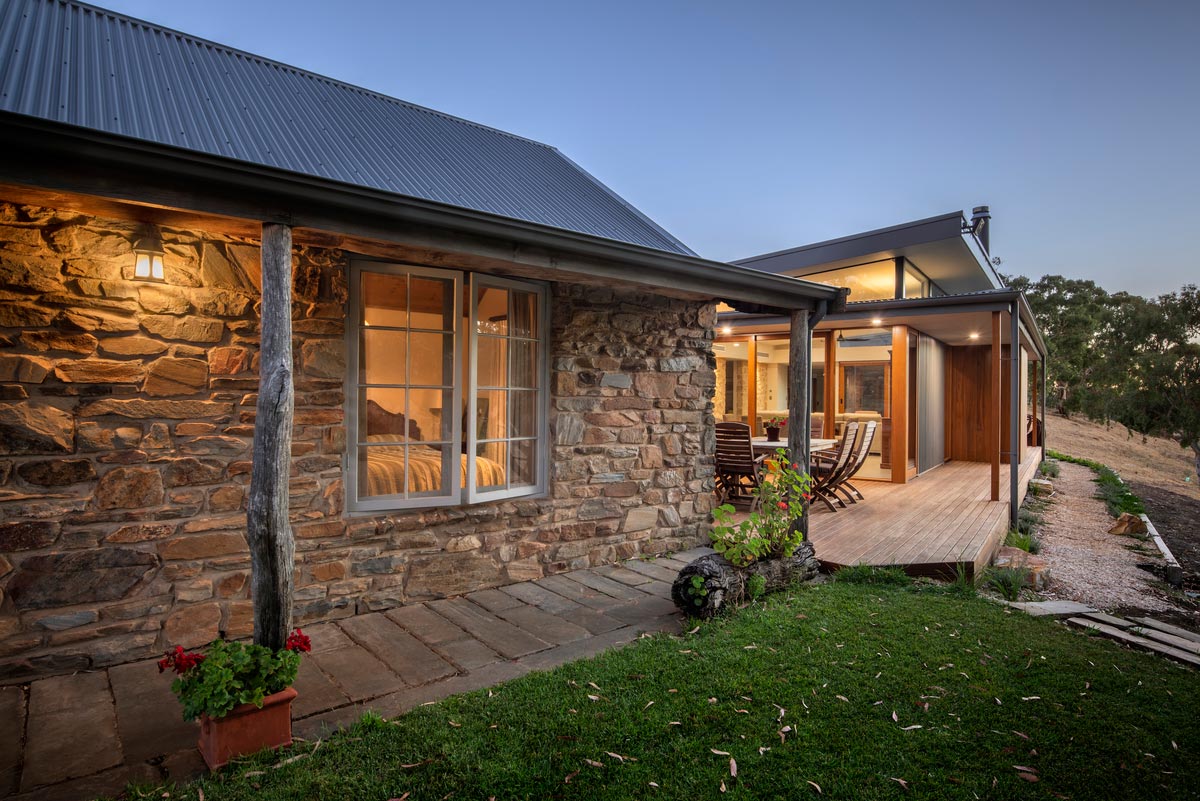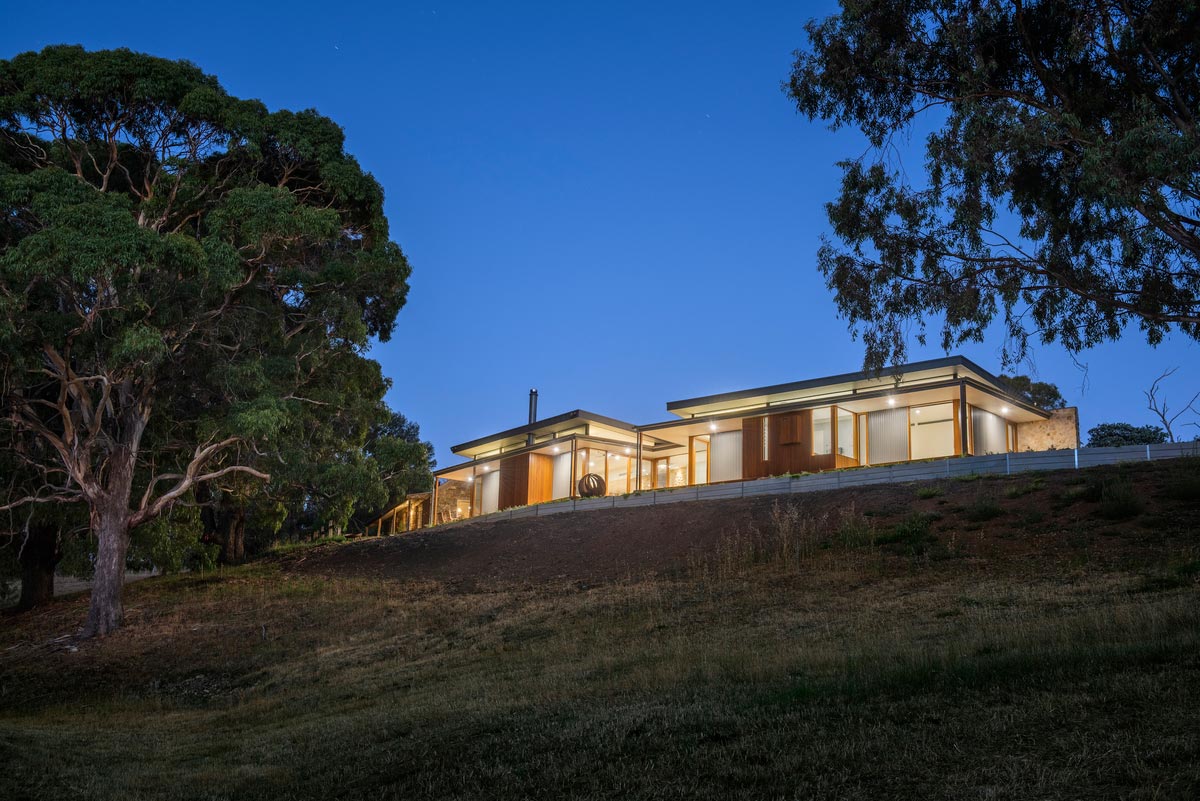 This Adelaide Hills home, designed by Mountford Williamson Architects, is a perfect example of how new additions can be sympathetically added to an older building and still meld beautifully with the heritage of the structure and the natural environment around it.
Project: Balhannah House
Architect: Mountford Williamson Architecture
Location: Balhannah, Australia
Type: New Build
Photography: David Sievers