The next-door neighbour of the Doorzien House, Zuster House is an incredible transformation of a dingy and cramped terrace in Kirribilli that reflects its residents' distinctive habits and needs. Zuster, Dutch for sister, was redesigned by BIJL Architecture with the brief of transforming the terrace into a spacious home that makes better use of excessive space, enhances the connection between the floor levels, outdoors, and those splendid Sydney Harbour views. Let's have a look inside..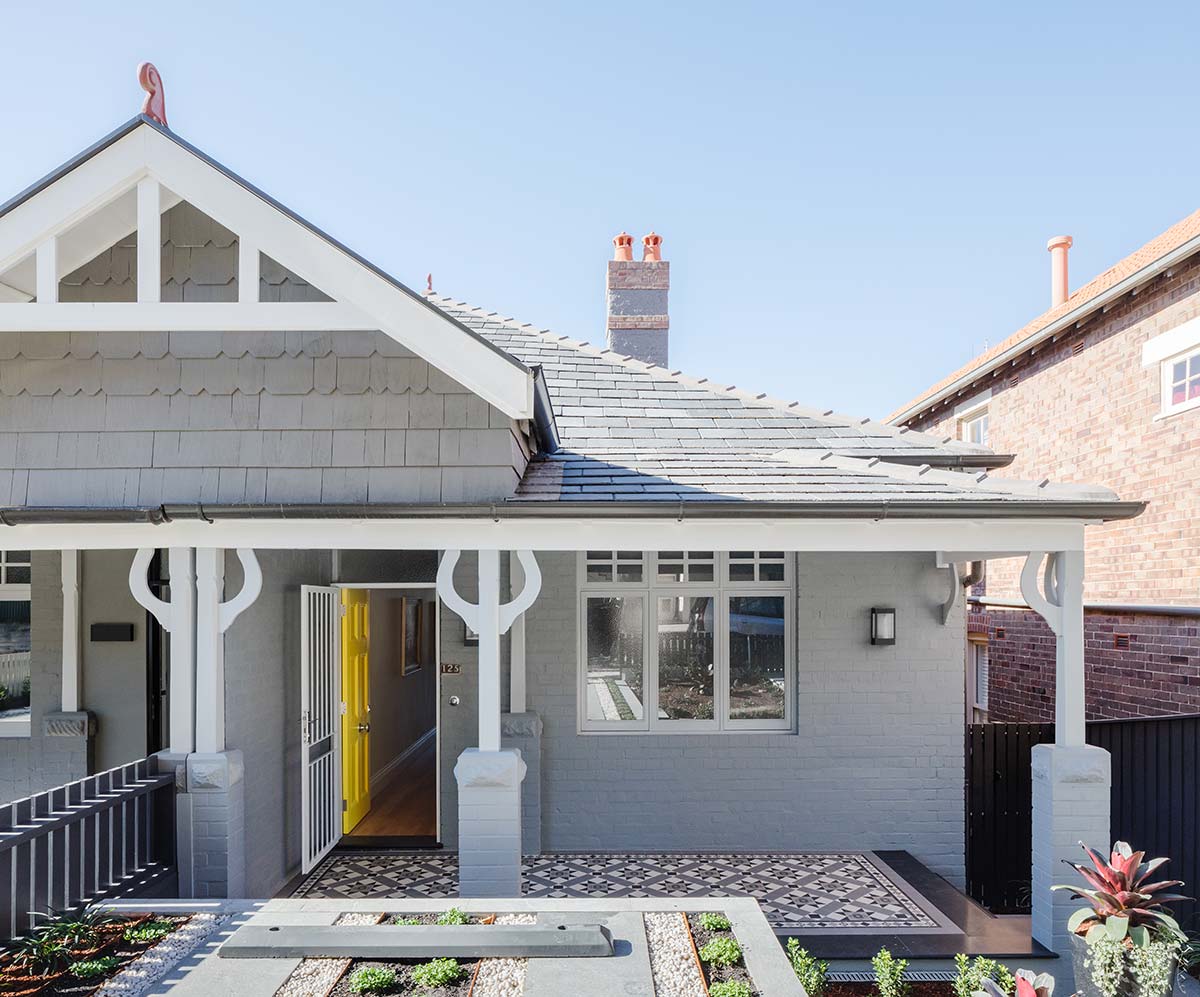 The initial challenge was to transform the space to have more functional areas in a way that newly added spaces harmonize well with the rest of the house. Aside from enhancing the concept spatially, the design scheme of this reimagined family abode also focuses on getting natural light to flood into the interiors of the home. Stair skylights, along with simple and muted colour palettes, let oodles of natural light into the spaces. Furniture and other fixtures were kept light and straightforward, which creates a sensible and sophisticated aesthetic.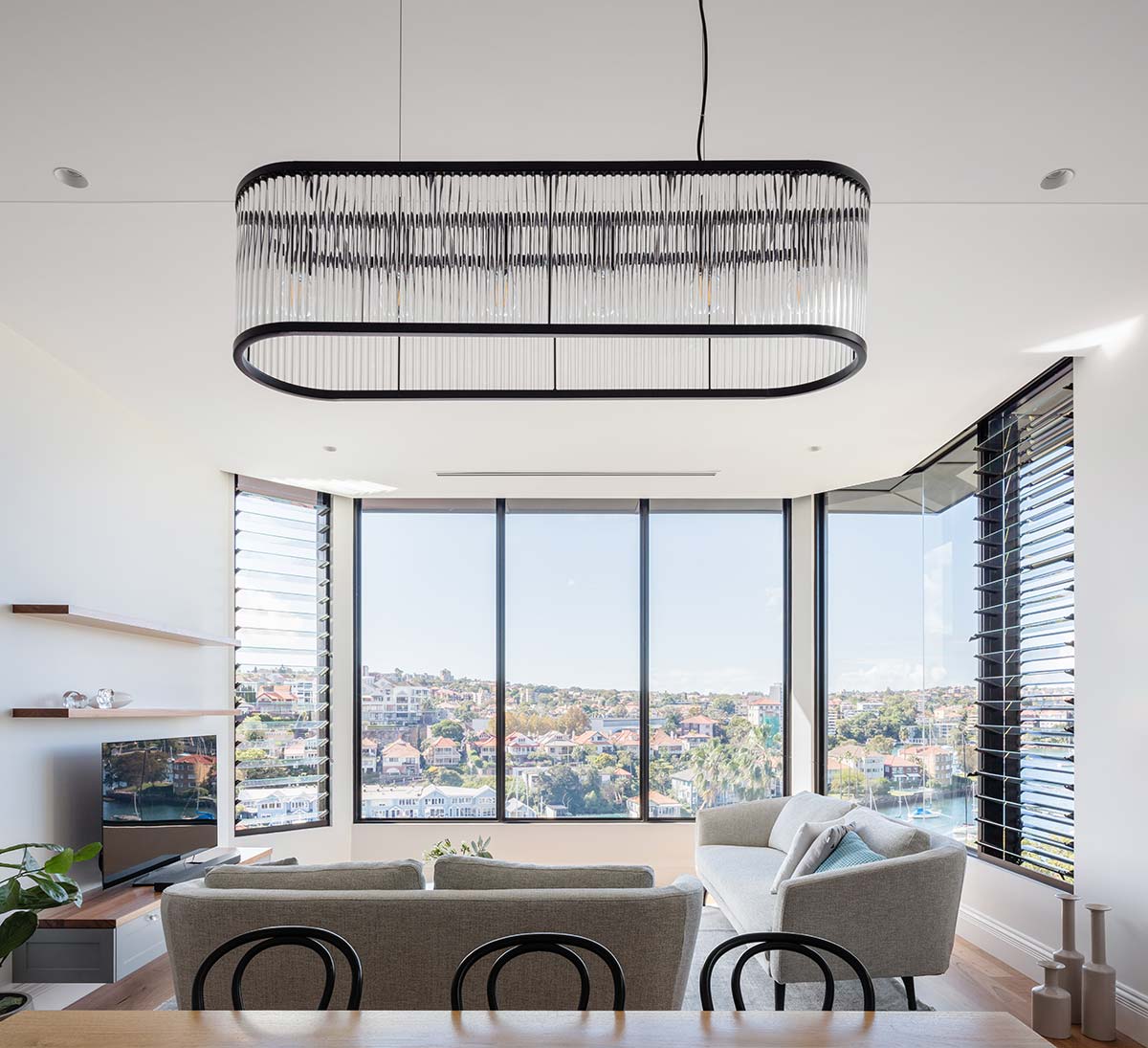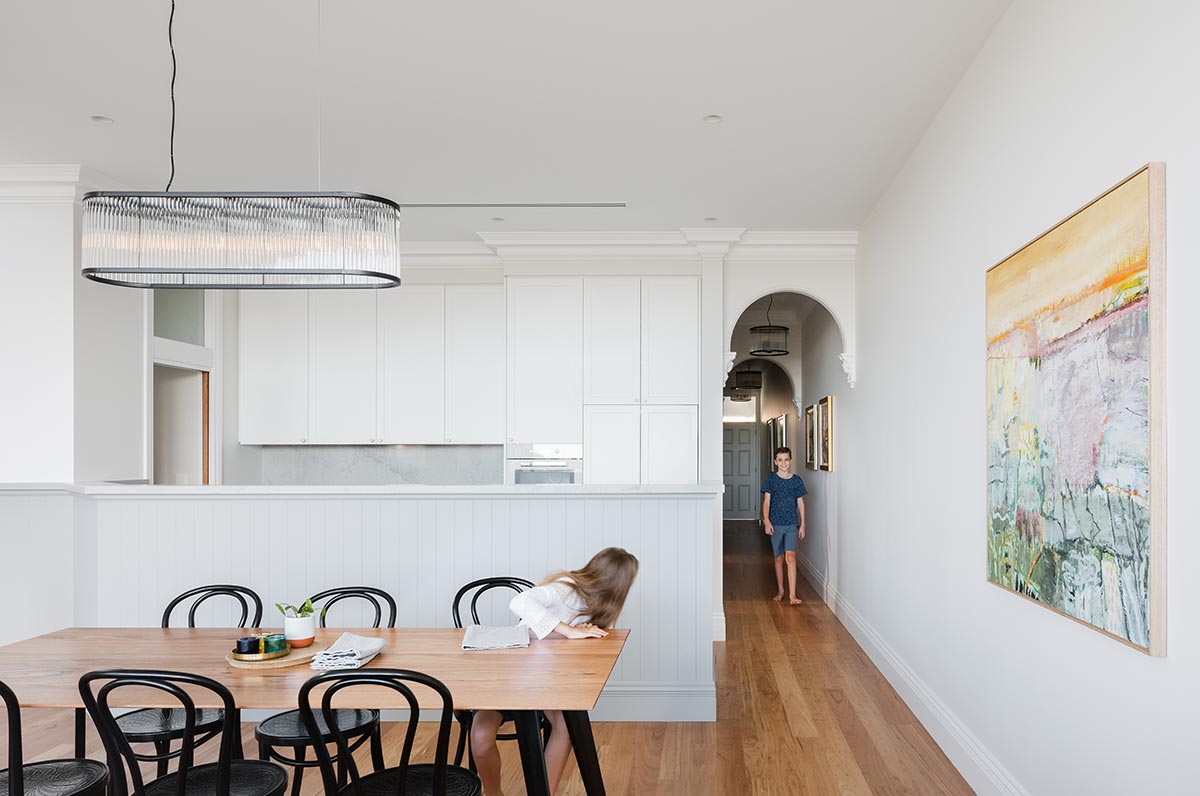 "We kept original features in the house and on site – like the street views through the site to the Harbour beyond. On the ground floor, a generous open-plan environment with large windows overlooking the harbour. A new kitchen anchors this living space, and a new stair has been placed into an existing "step-out" in the floor plan, preserving and extending the view." – BIJL Architecture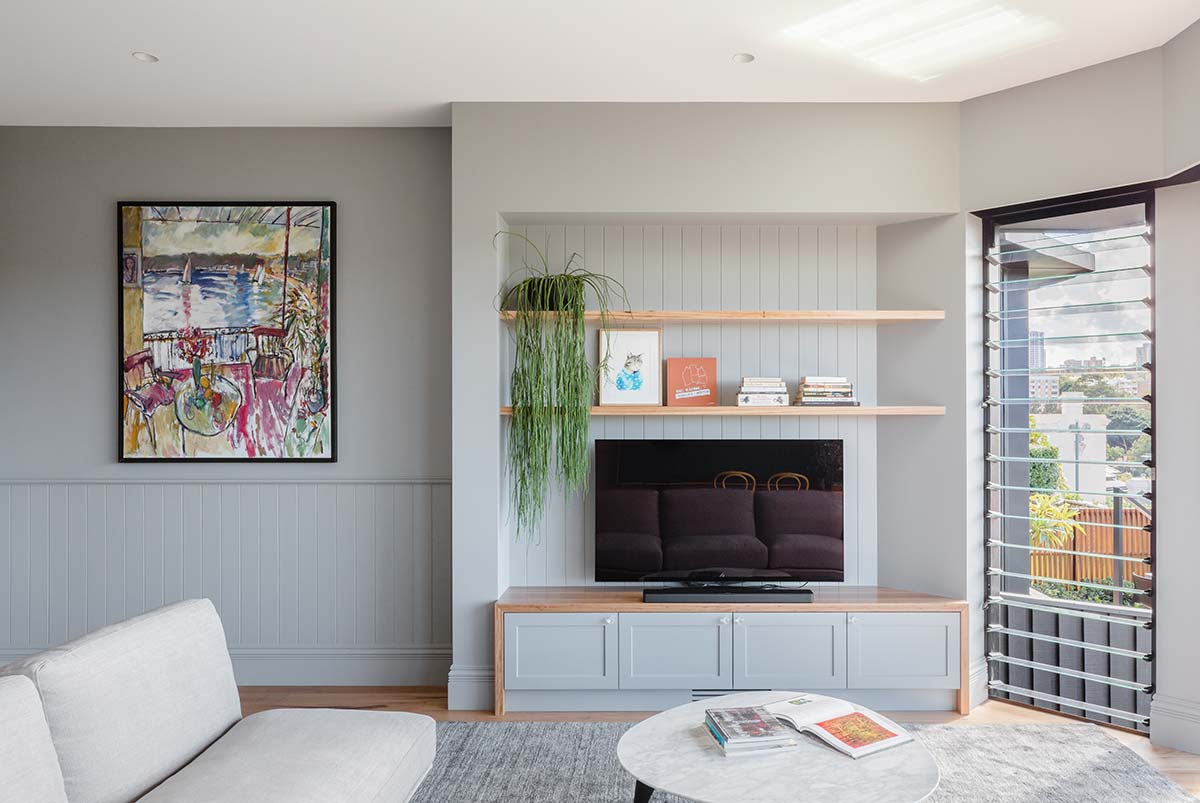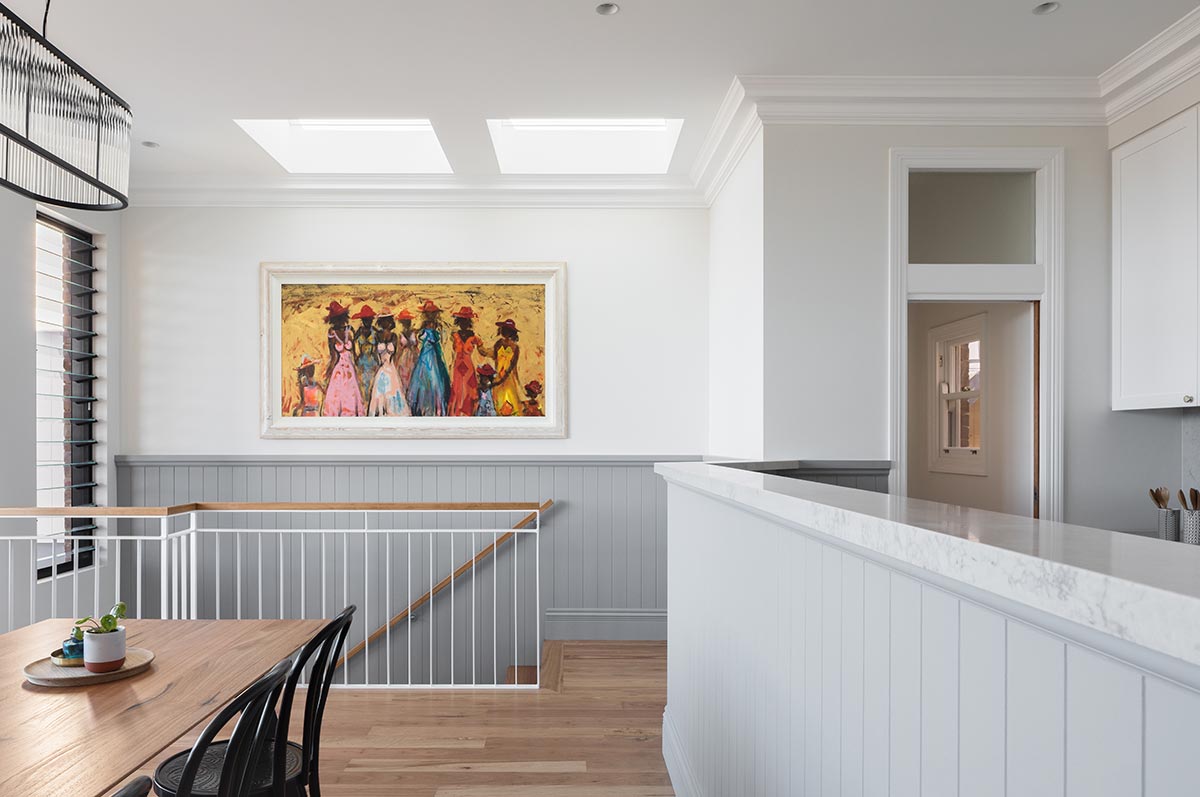 Previously housing the laundry, TV room, and dark spare bedroom, the lower ground floor was reconfigured and utilised to accommodate a restructured laundry, a flexible living area that opens to the garden, a new bedroom for the kids, and a generous bathroom. The garden was transformed into a beautiful lawn and greenery, replacing the astroturfed rear yard.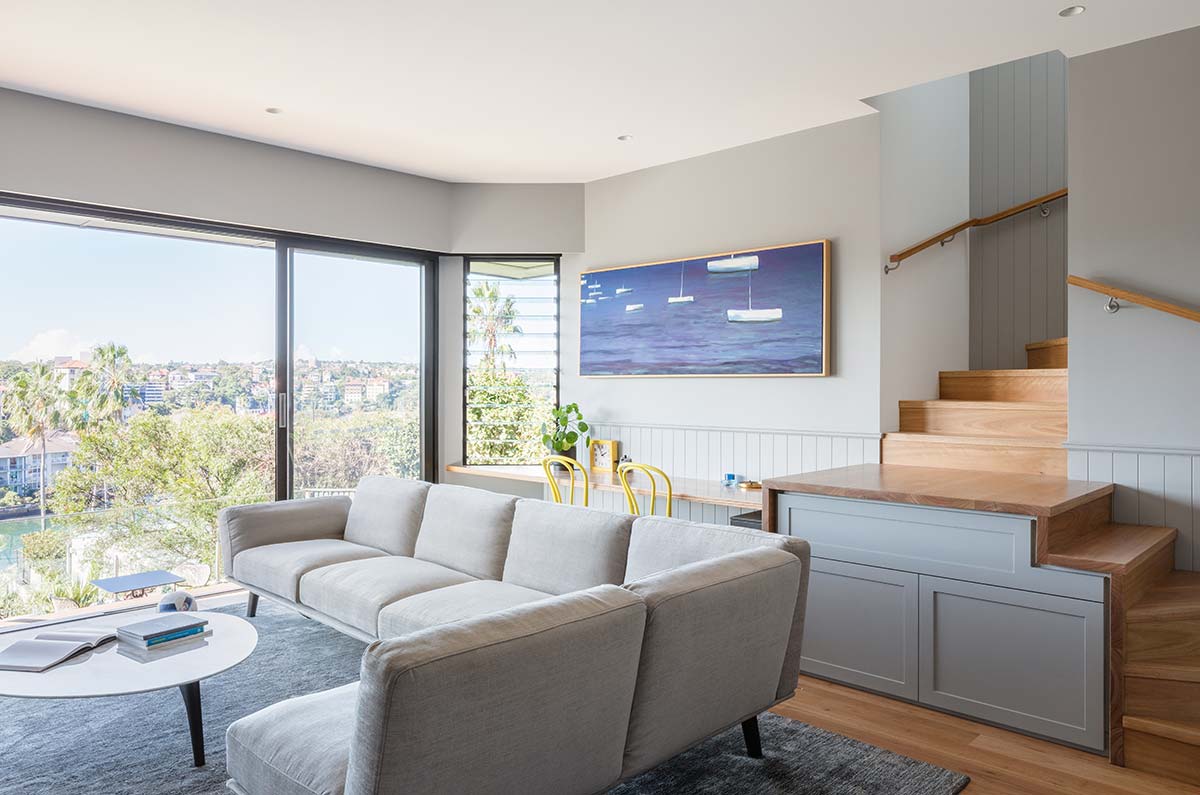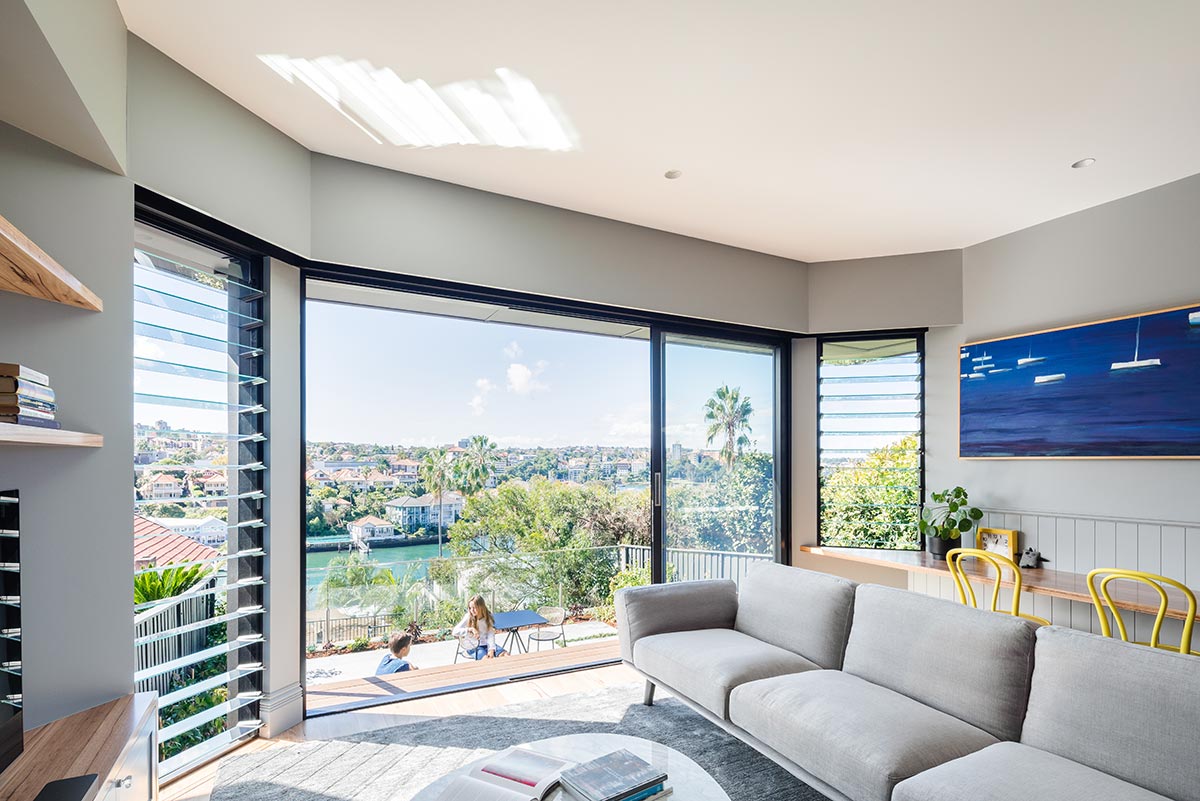 "Zuster explores a classic materials palette with muted tones, textured pressed metal, and characterful timber panel features speaking of tradition and grace. On the rear facade, it borrows from the industrial maritime heritage of the area with sleek black brick and black-oxide mortar." – BIJL Architecture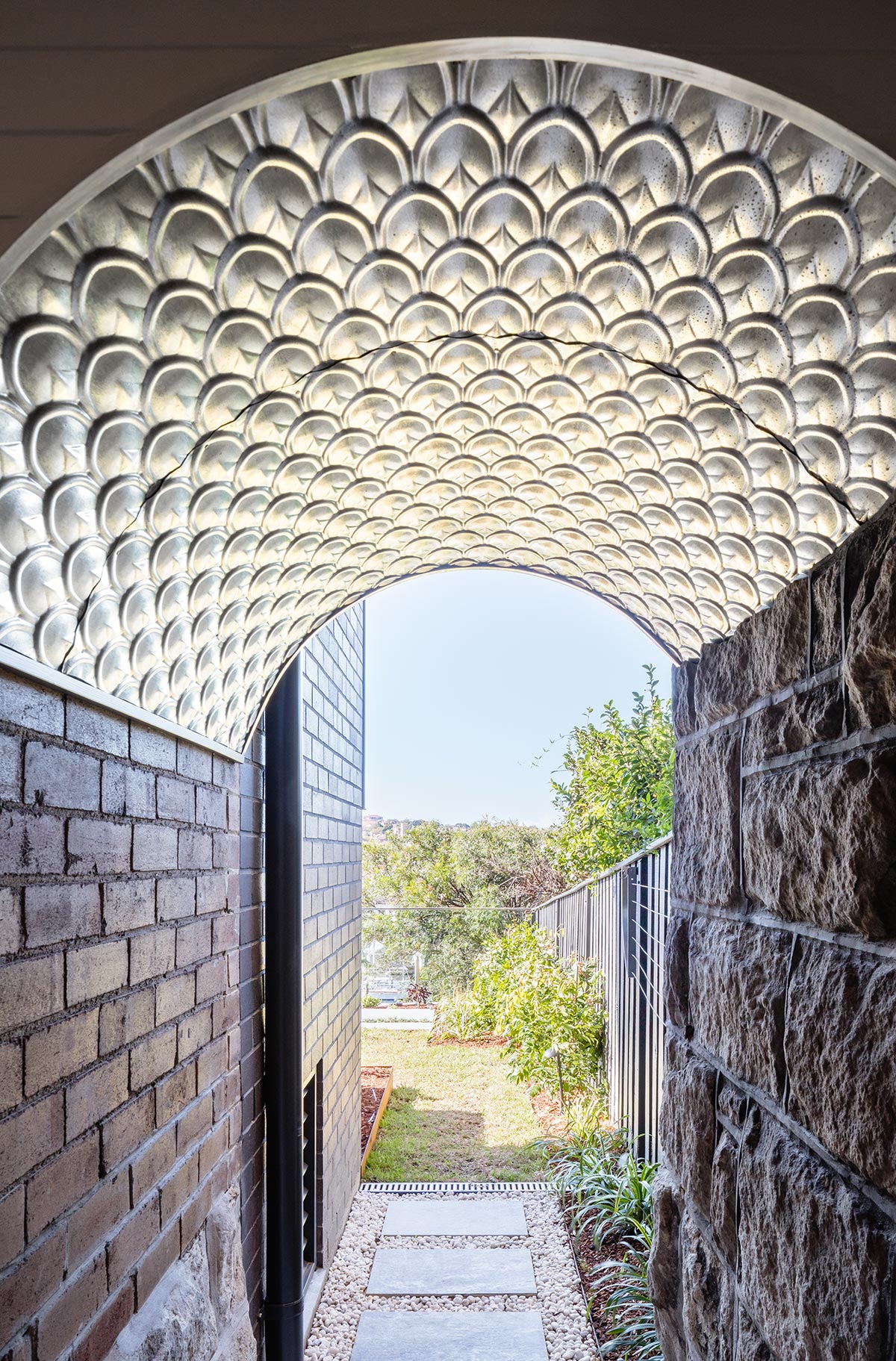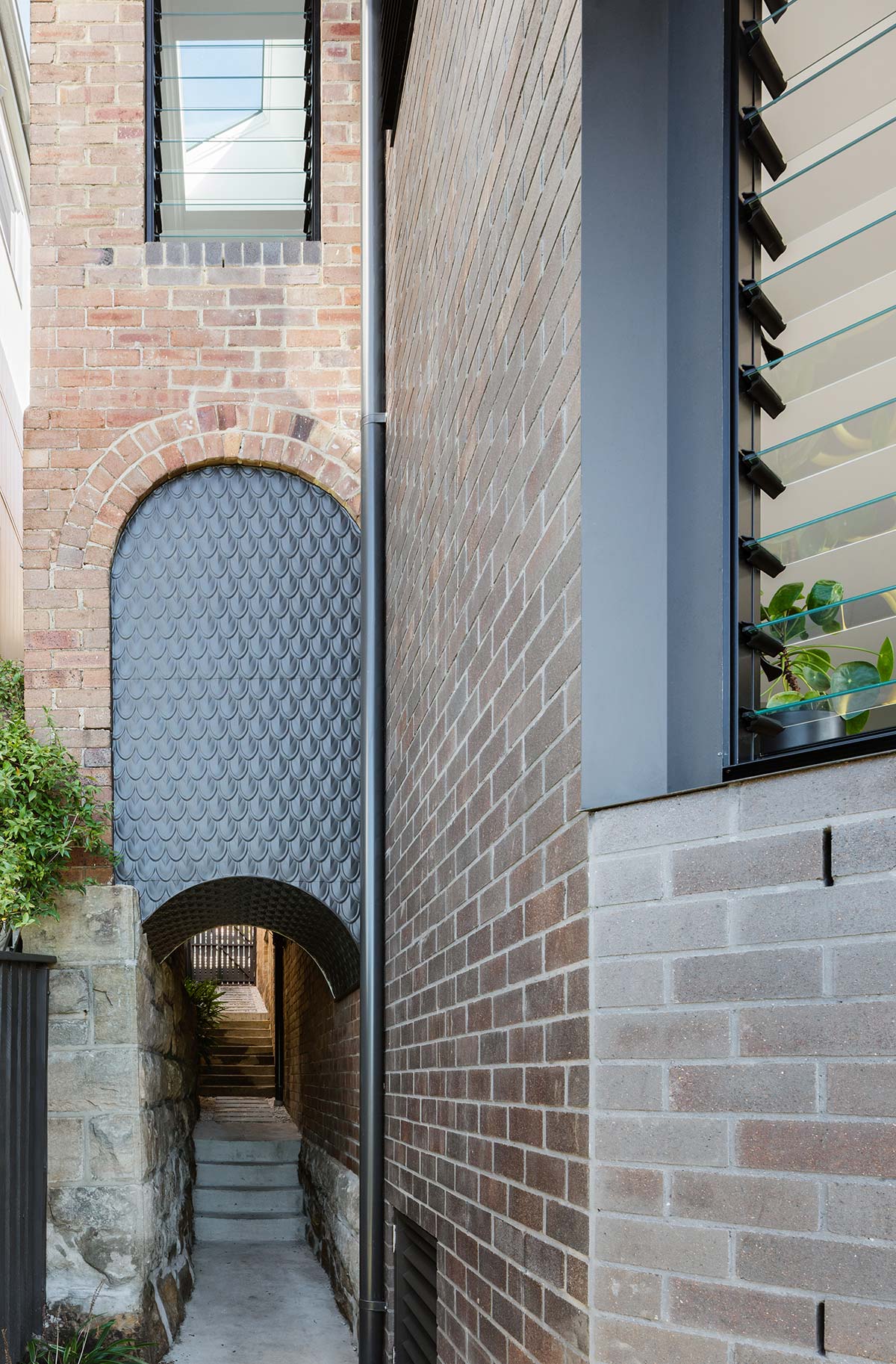 BIJL Architecture definitely achieved success in reimagining an incredible family home that capitalises on splendid scenic views and highlights the participatory nature of architecture. This new look will happily see this family into many happy years ahead.
House Project: Zuster House
Architect: BIJL Architecture
Location: Kirribilli , Australia
Type: Renovation
Photography: Katherine Lu