Tucked away in the prestigious Sydney suburb of Kirribilli, the Doorzien House is a monumental project that seeks to cross a threshold to a new phase, where the past is left behind. Designed by Bijl Architecture this is an exceptional example of architecture that works to deliver and delight the client's brief. Curious for a tour? Of course, you are…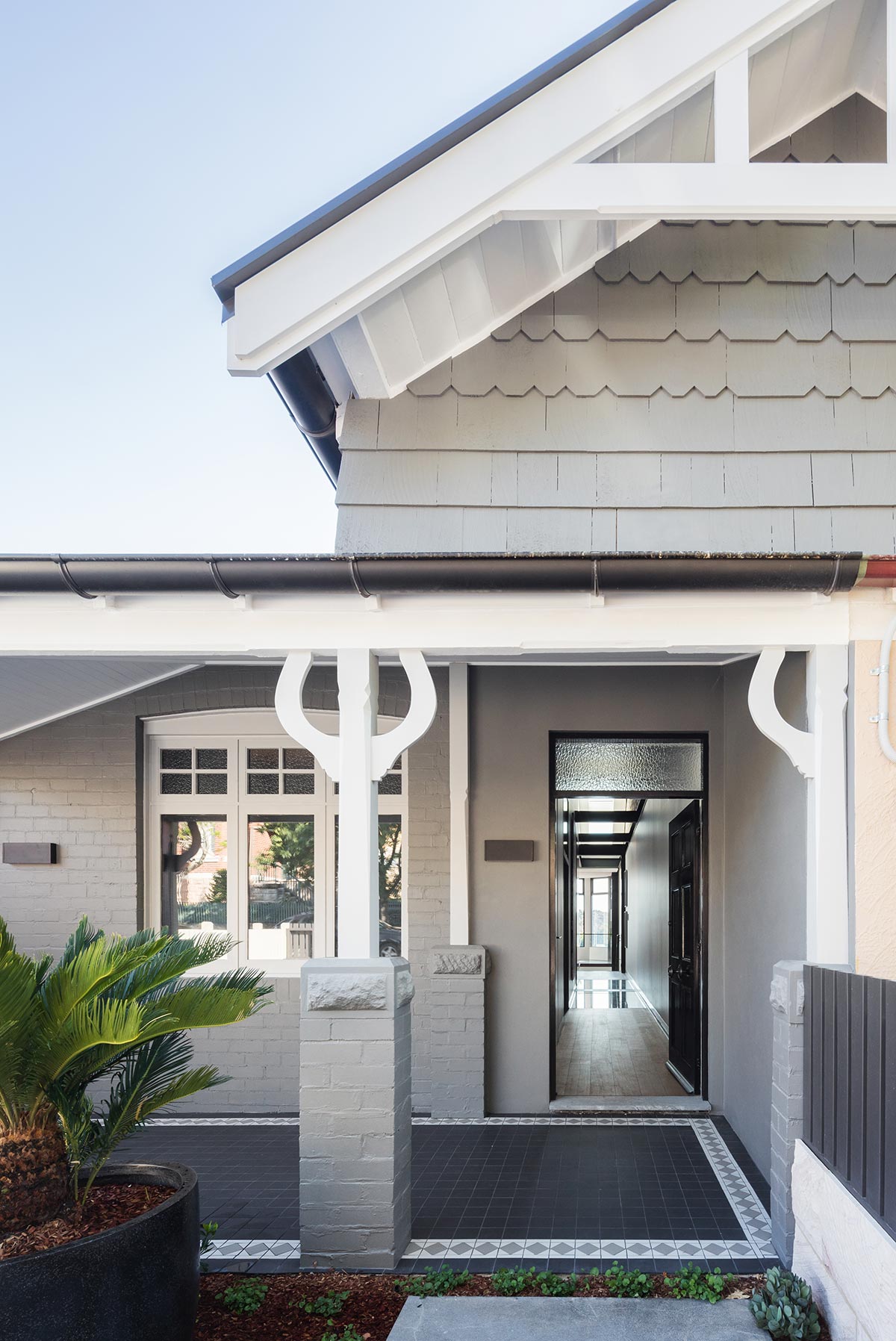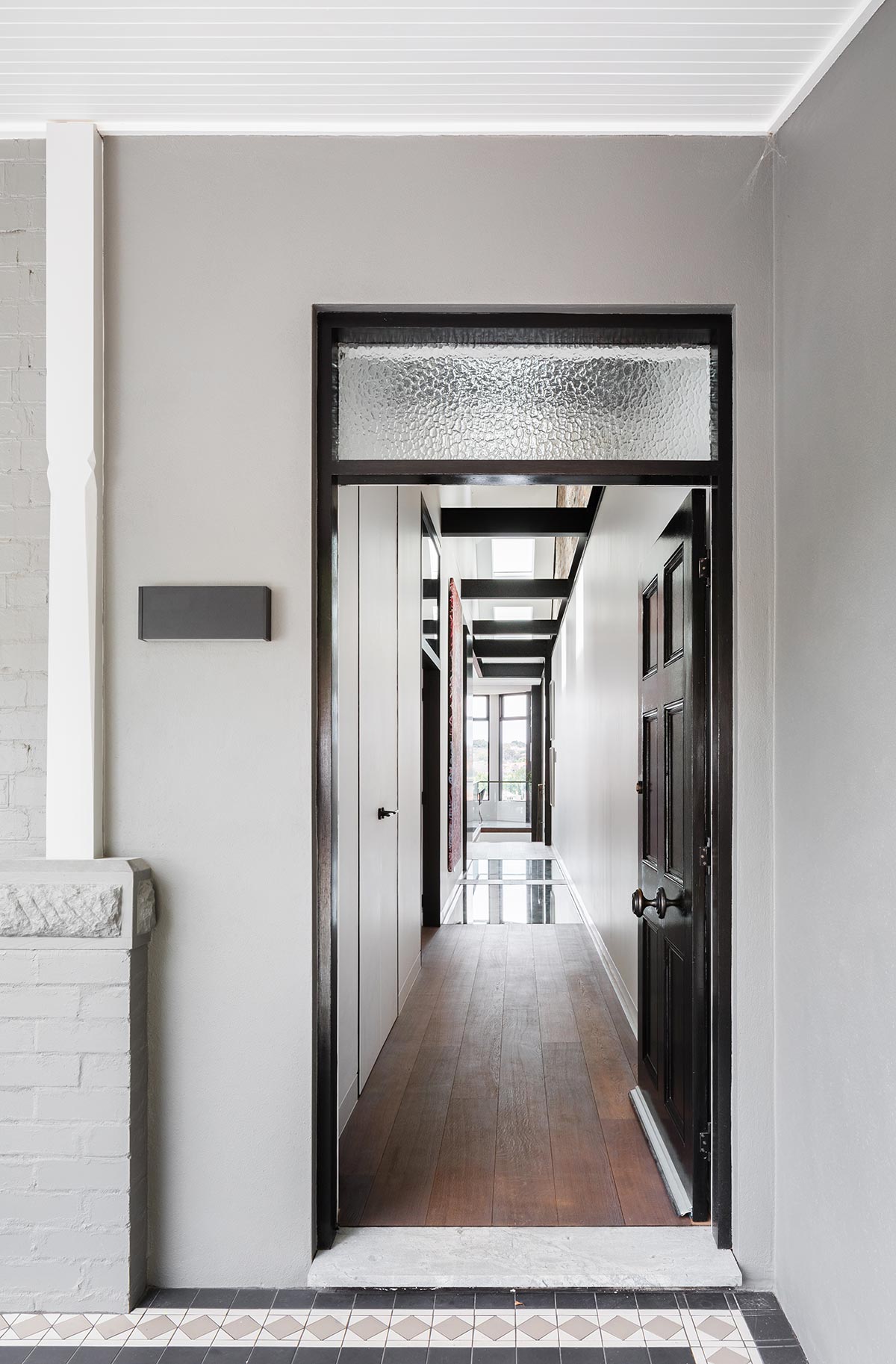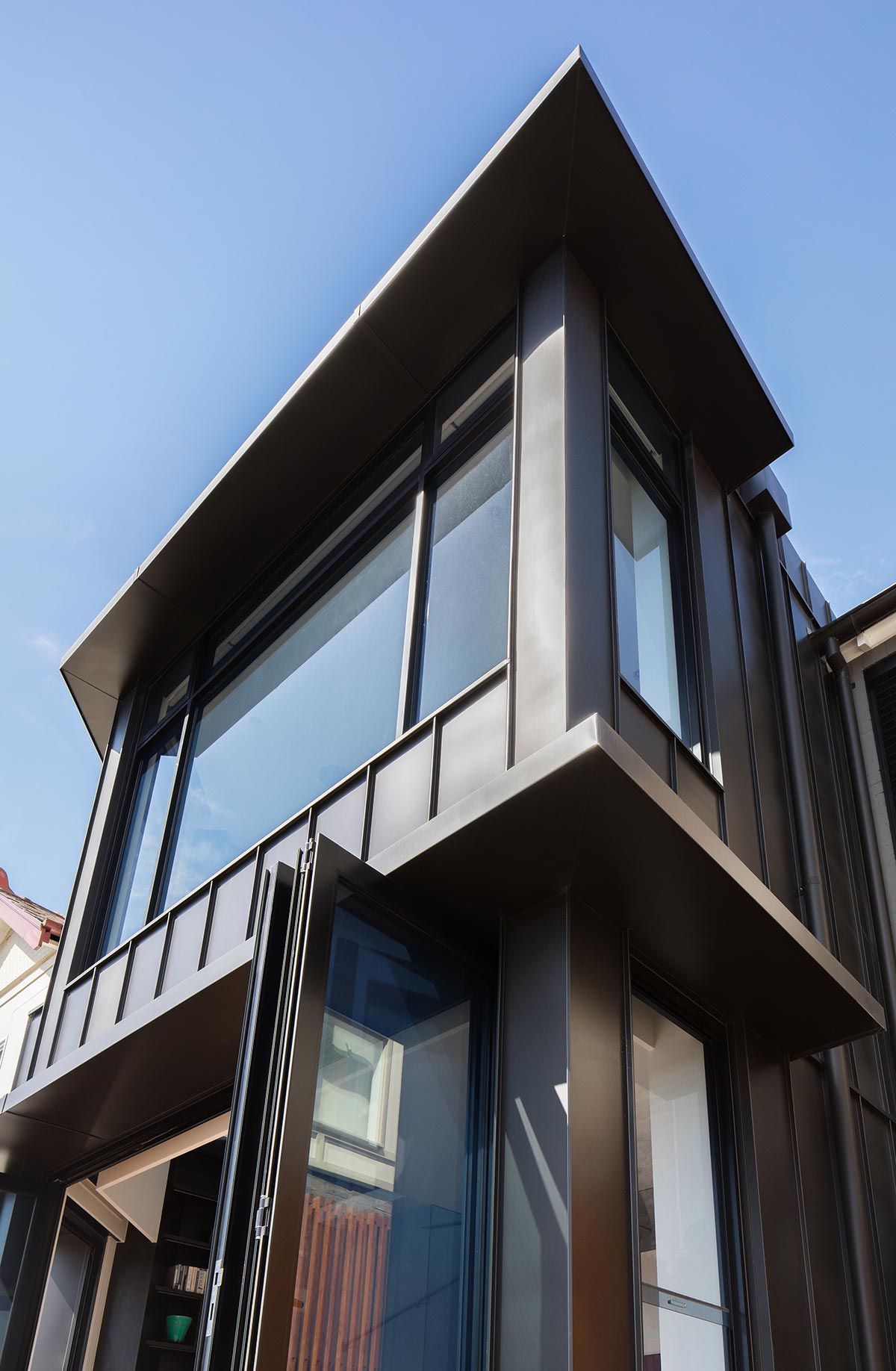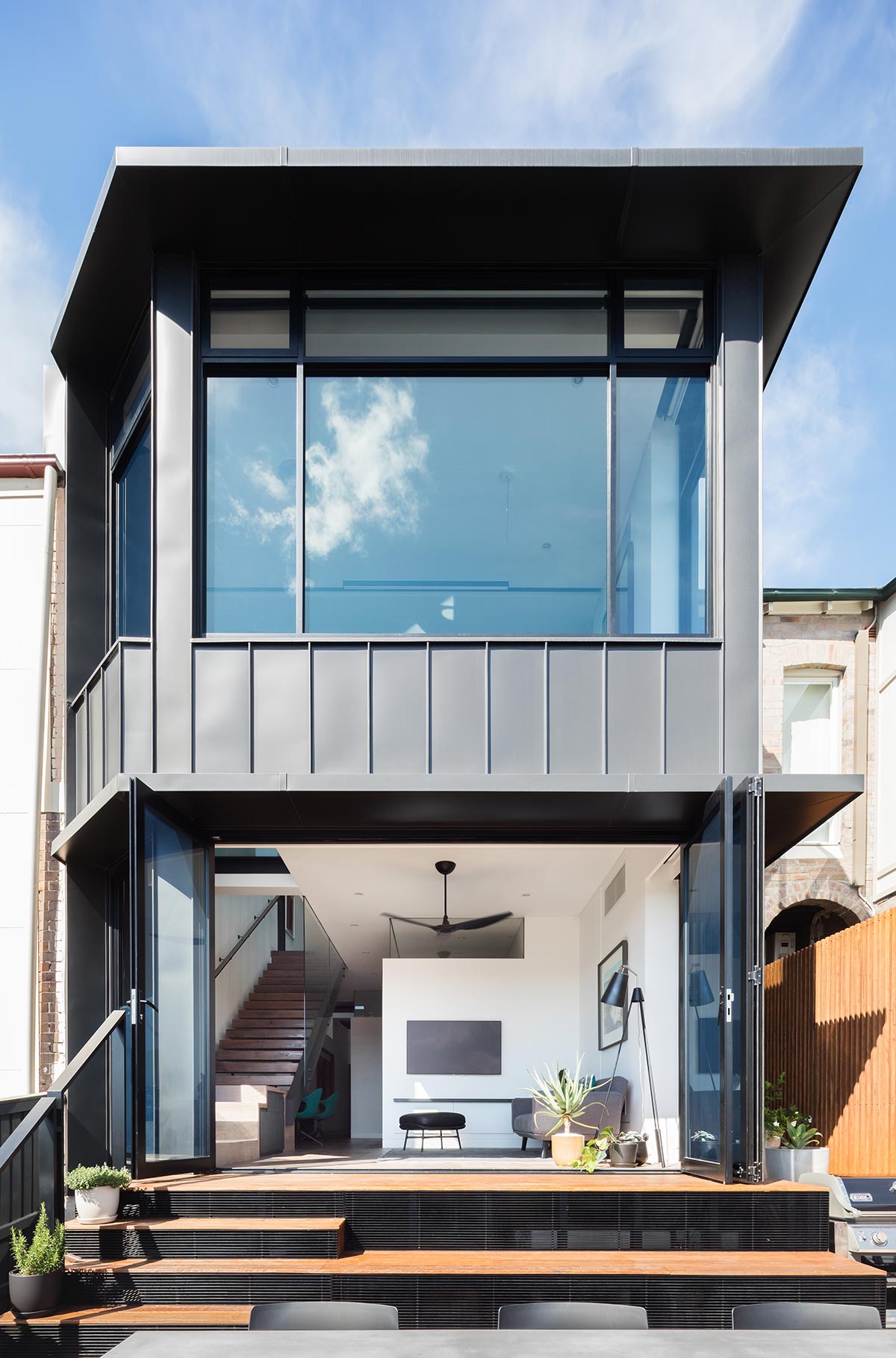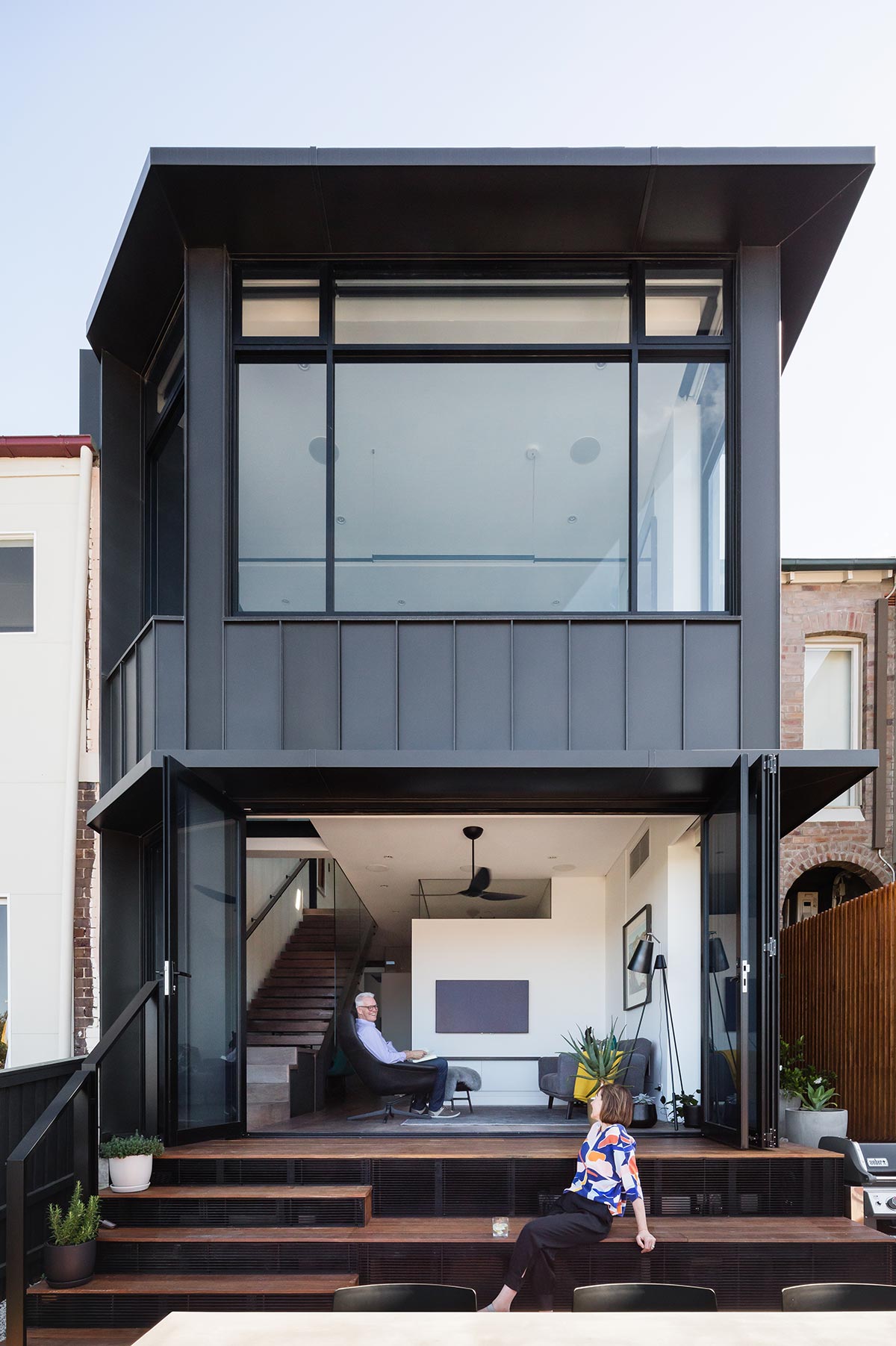 Bijl Architects said of the project: "Our clients' brief appeared contradictory and unachievable: to create a home where "in crossing the threshold, the past was to be left behind", and where interconnected yet separate living spaces should be experienced simultaneously.
To address these conundrums, we pursued a Janus-like composition, moving the house from traditional façade-driven framework to a contemporary rear form that asserts a new typology, pushing the conservation dialogue in unexpected ways.
Investigating the tension between "interconnected yet separate", we explored a view/viewing framework that leverages the site's narrowness, steepness and views. Opening up vertical and horizontal flow – Doorzien is Dutch for see-through – the material language evolved as solid and void to create dynamism and visual richness."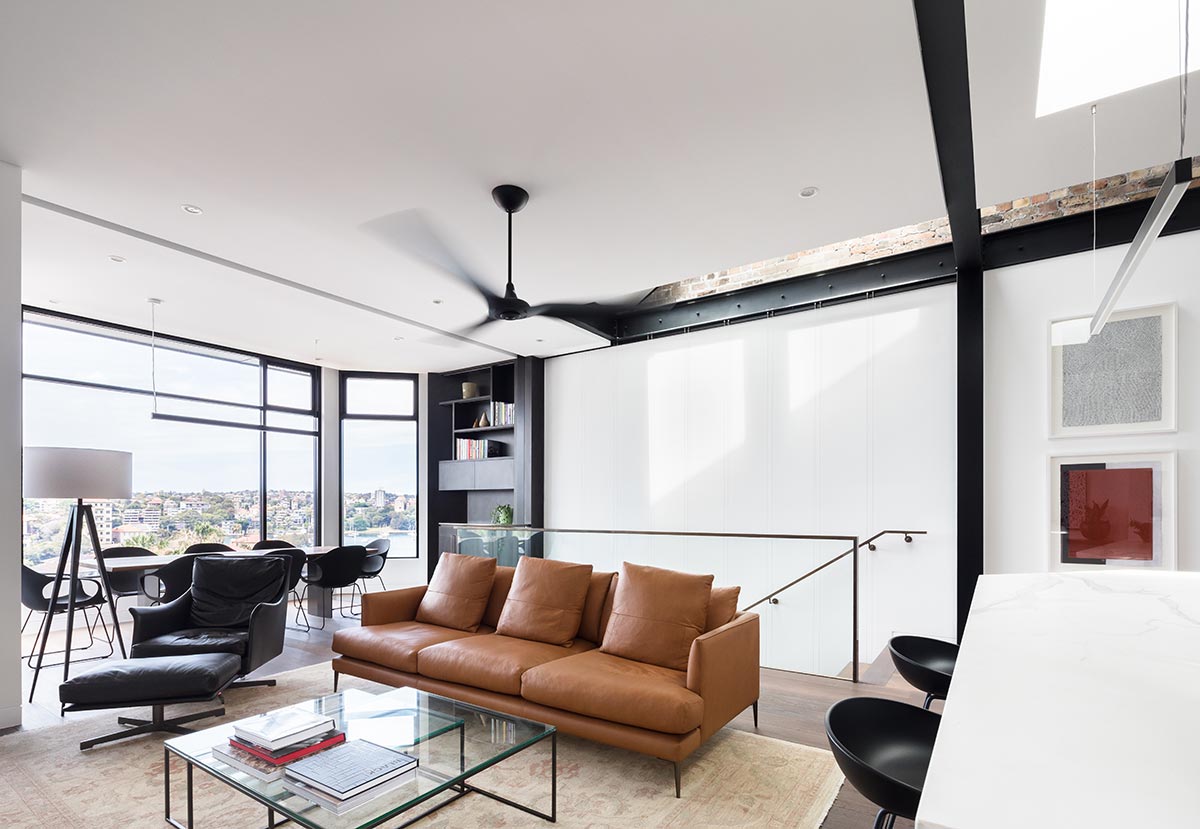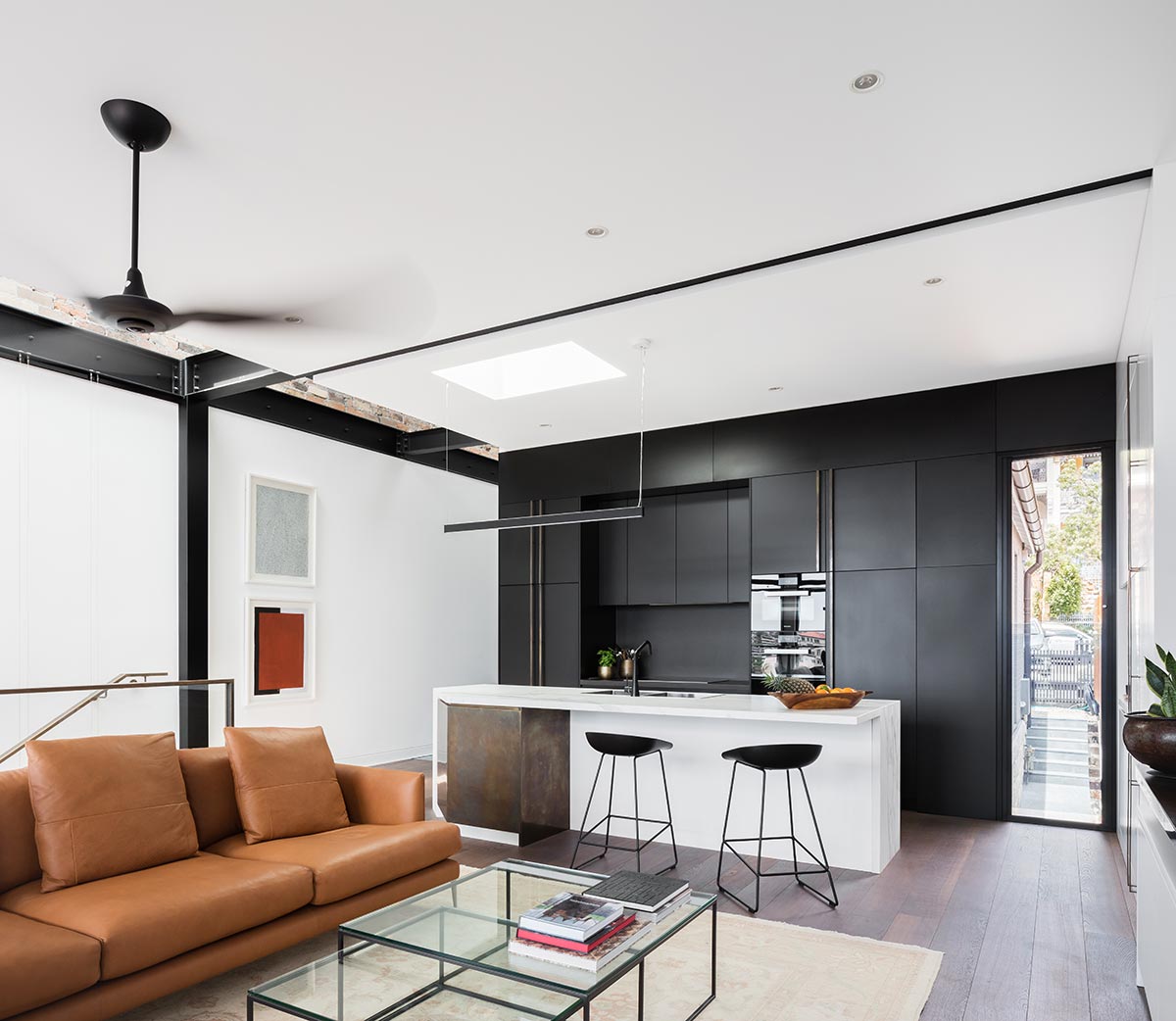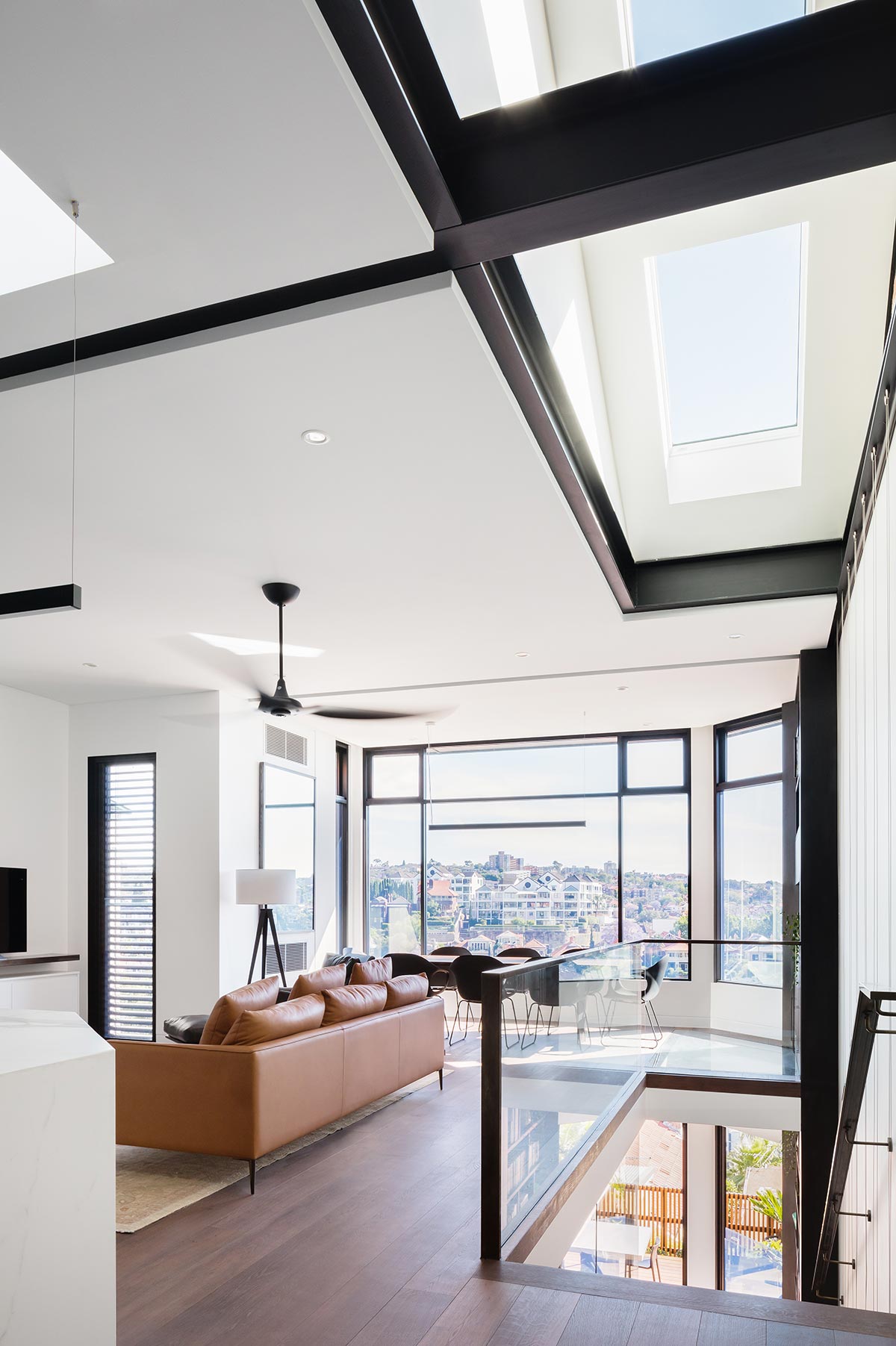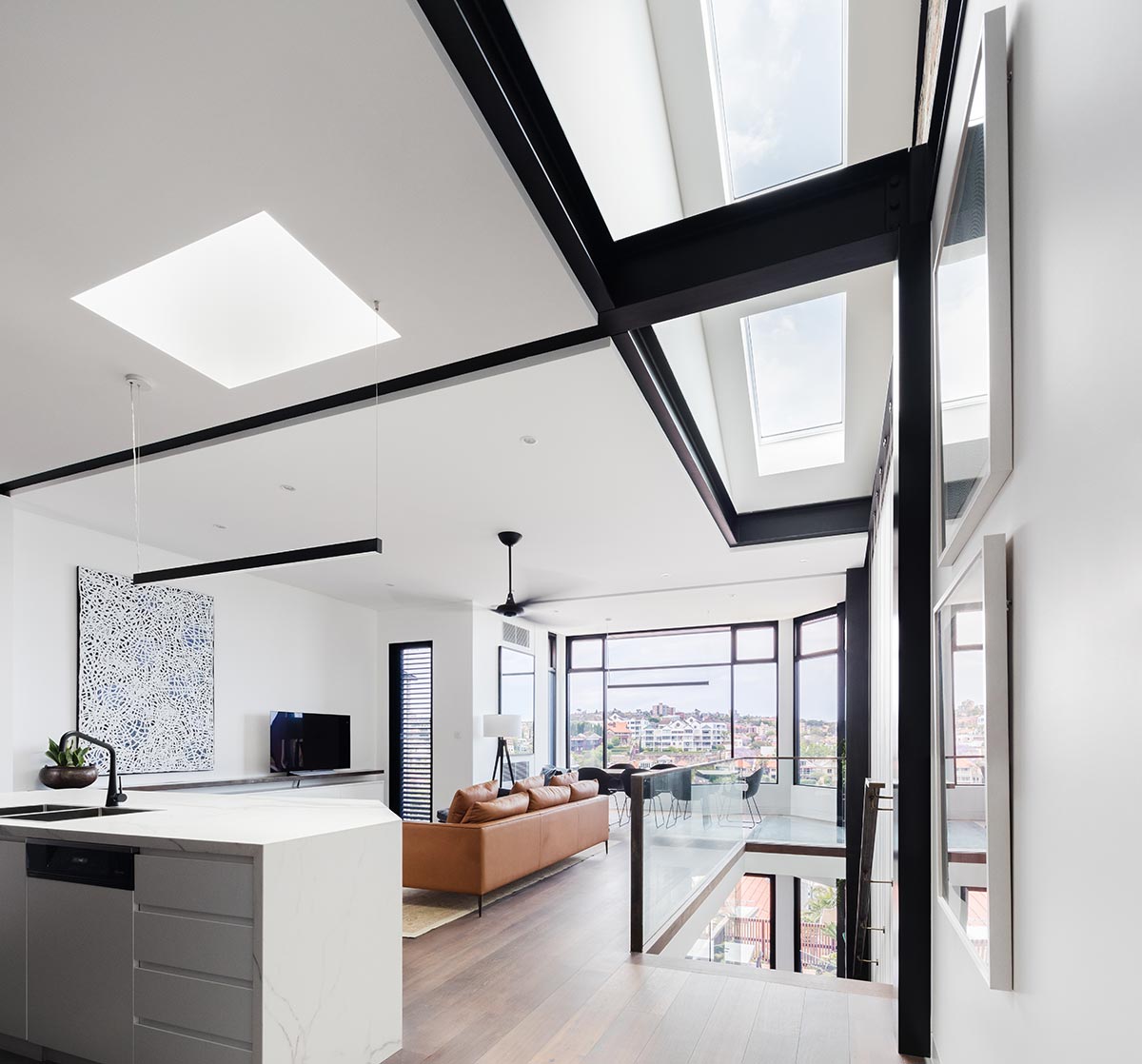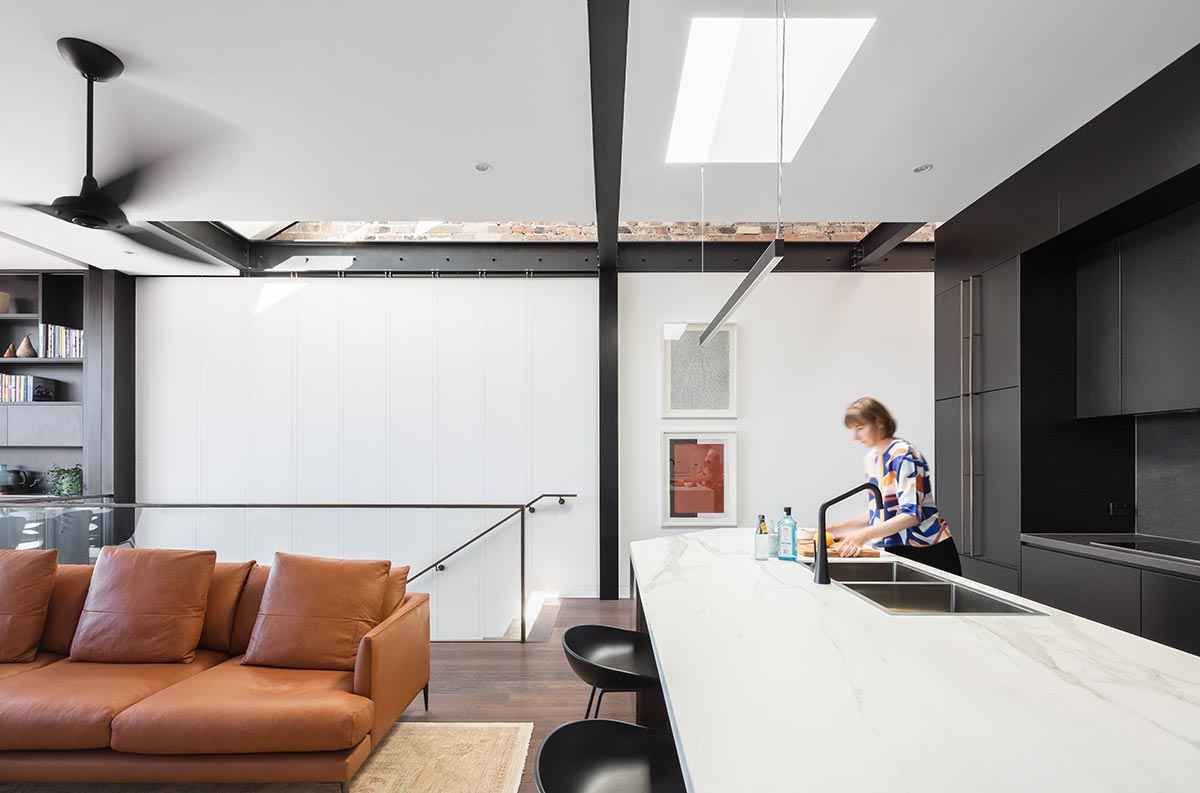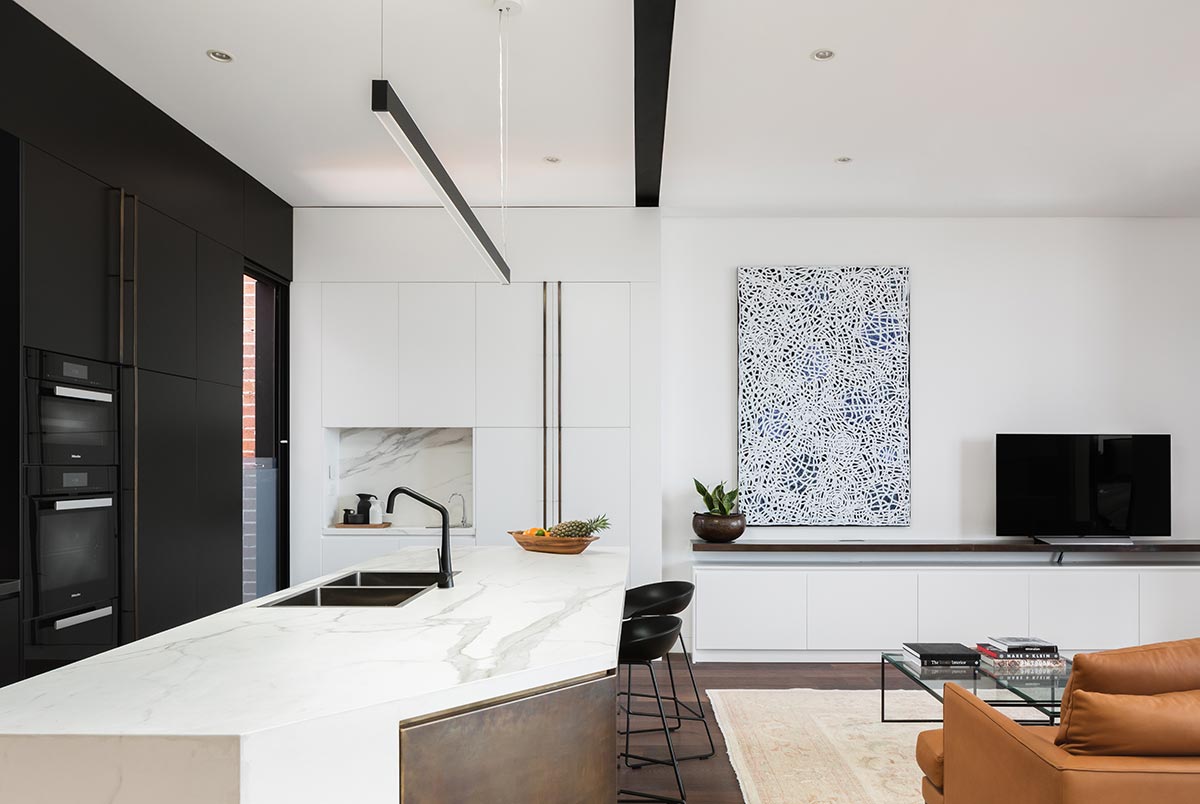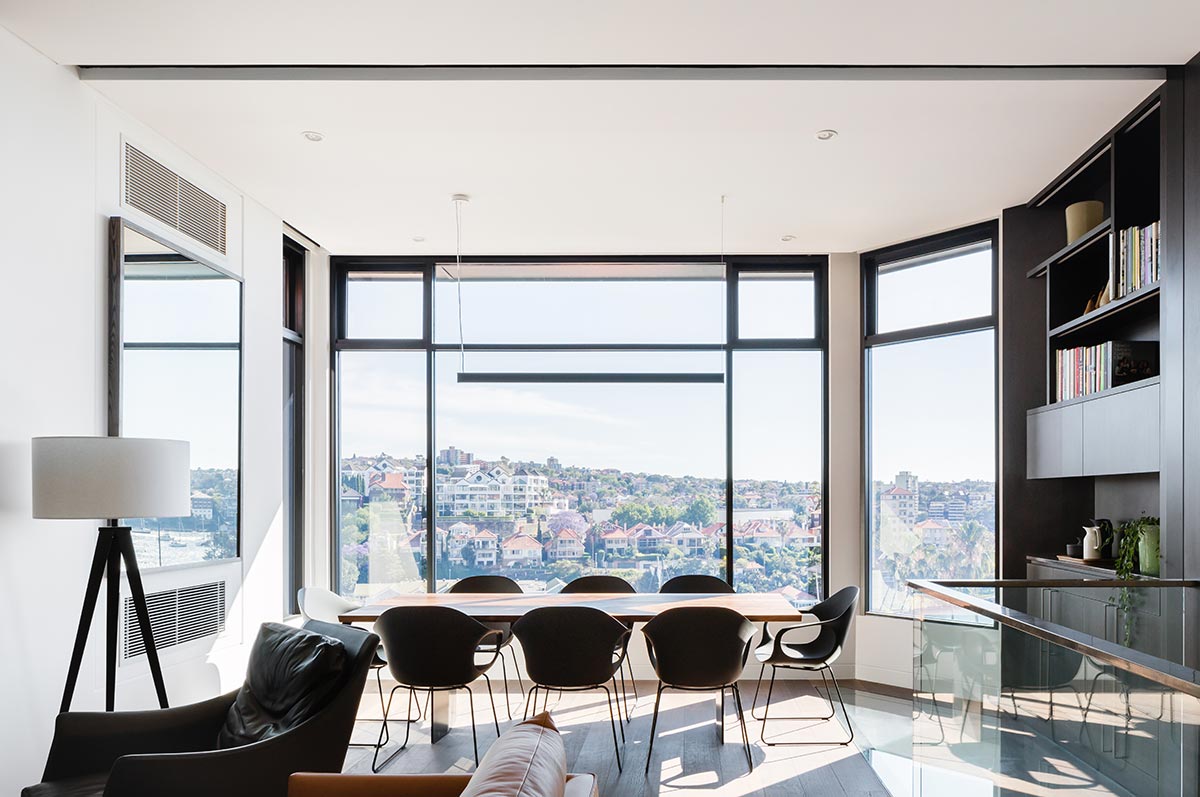 Glass elements such as skylights, glass flooring, highlight panels and balustrading enhance both light but also phenomenal views.  See-through corners erase expected barriers; turning any corner offers a different perspective, ever-changing under soft natural light. At the lowest floor level, the skylights and ridge line twelve metres above are clearly visible, creating a dramatic sense of space.
Solid elements articulate the expressed texture of original brickwork, the smooth white expanse of walls, the rhythm of steel cross beams, and the dark, brooding joinery peninsula that delineates kitchen and living spaces from sleeping quarters.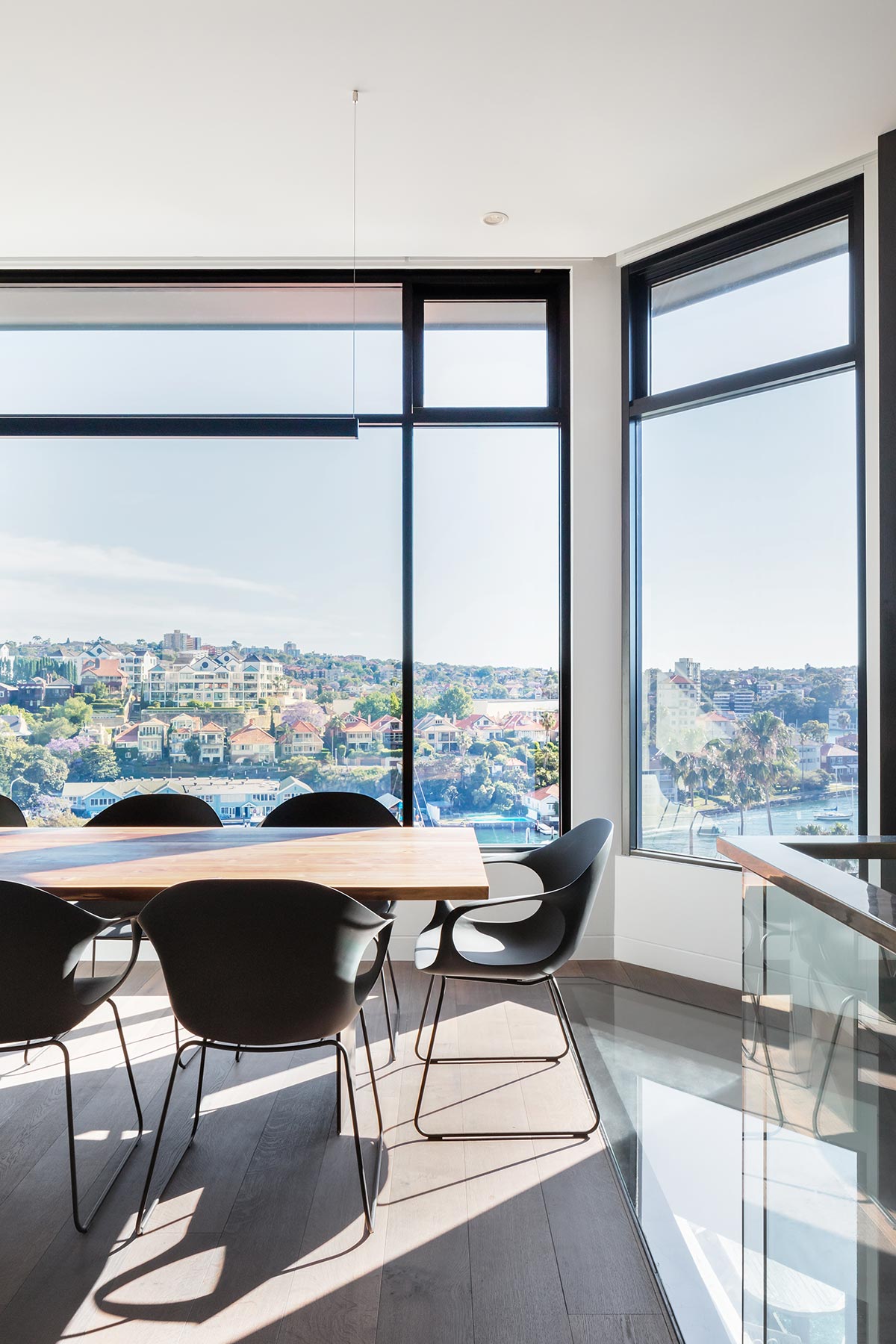 In Kirribilli's conservation area, Doorzien is surrounded by Victorian terraces and manors, with Kirribilli and Admiralty House nearby. On a steep sandstone ridge, the dwelling overlooks Careening Cove, Neutral Harbour and Kurraba Point, and vice versa. Council required both "facades" to align with heritage expectations.
"To elevate Doorzien's streetscape presentation, we retained its heritage "skin", removing unsympathetic prior alterations and applying restorative touches through material, colour, and landscaping. The eclectic rear "streetscape" offered us an opportunity to forge a new heritage narrative. Our response was the zinc-clad rear addition, a significant formal assertion drawing on Kirribilli's naval and industrial history." said Bijl Architects.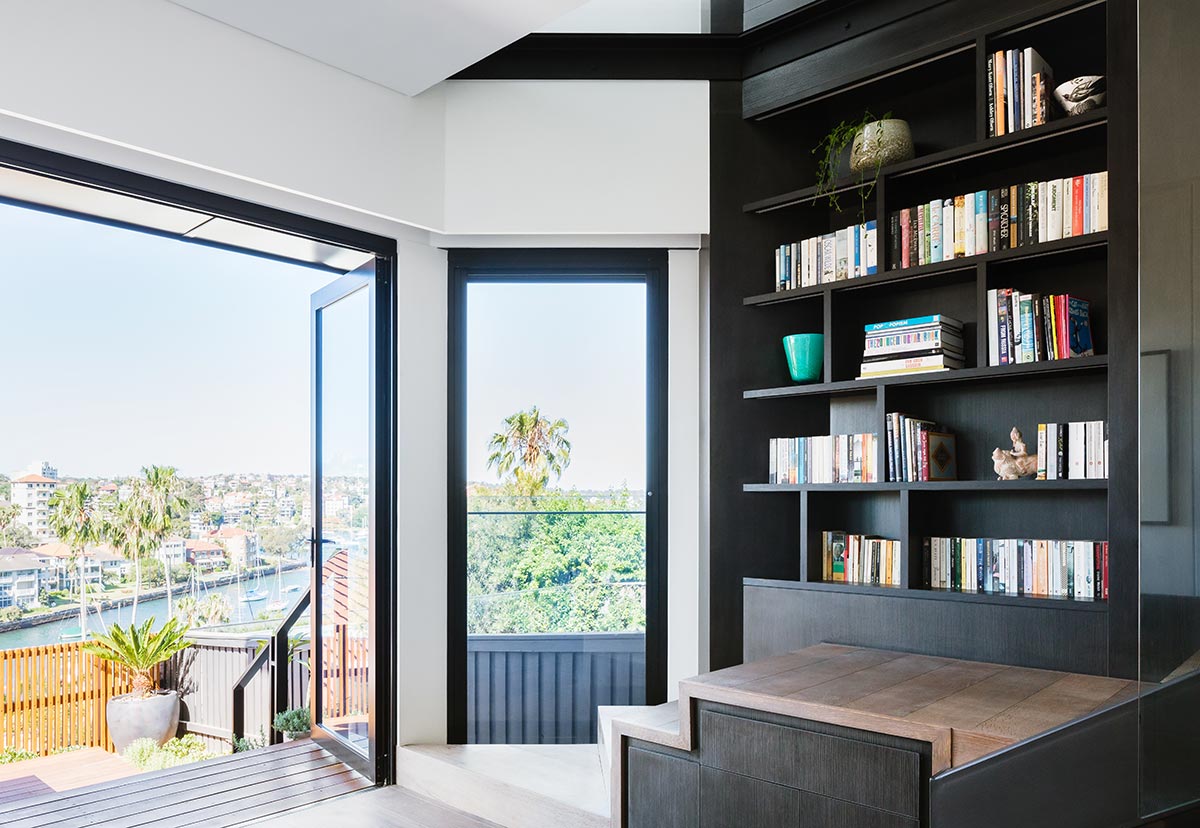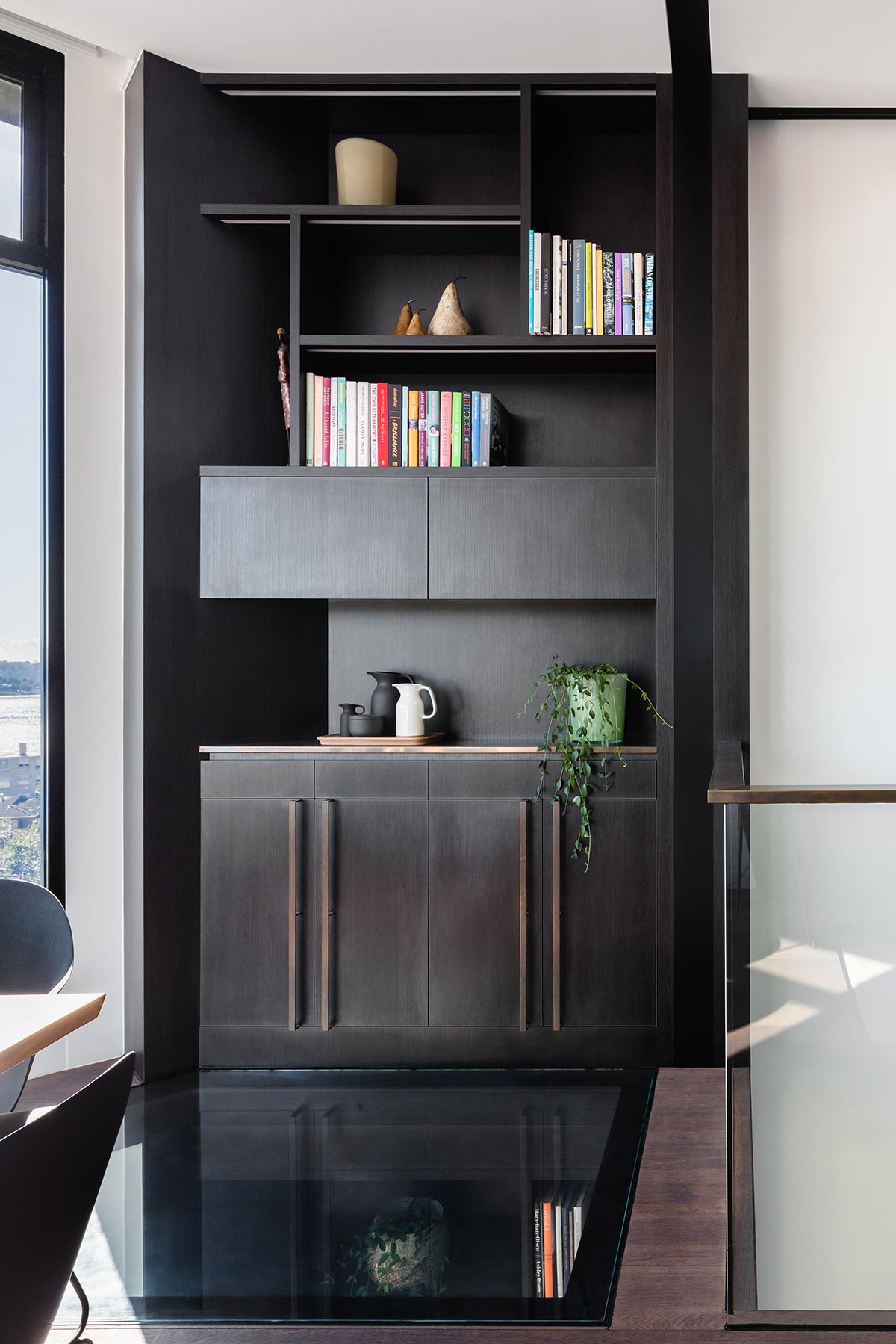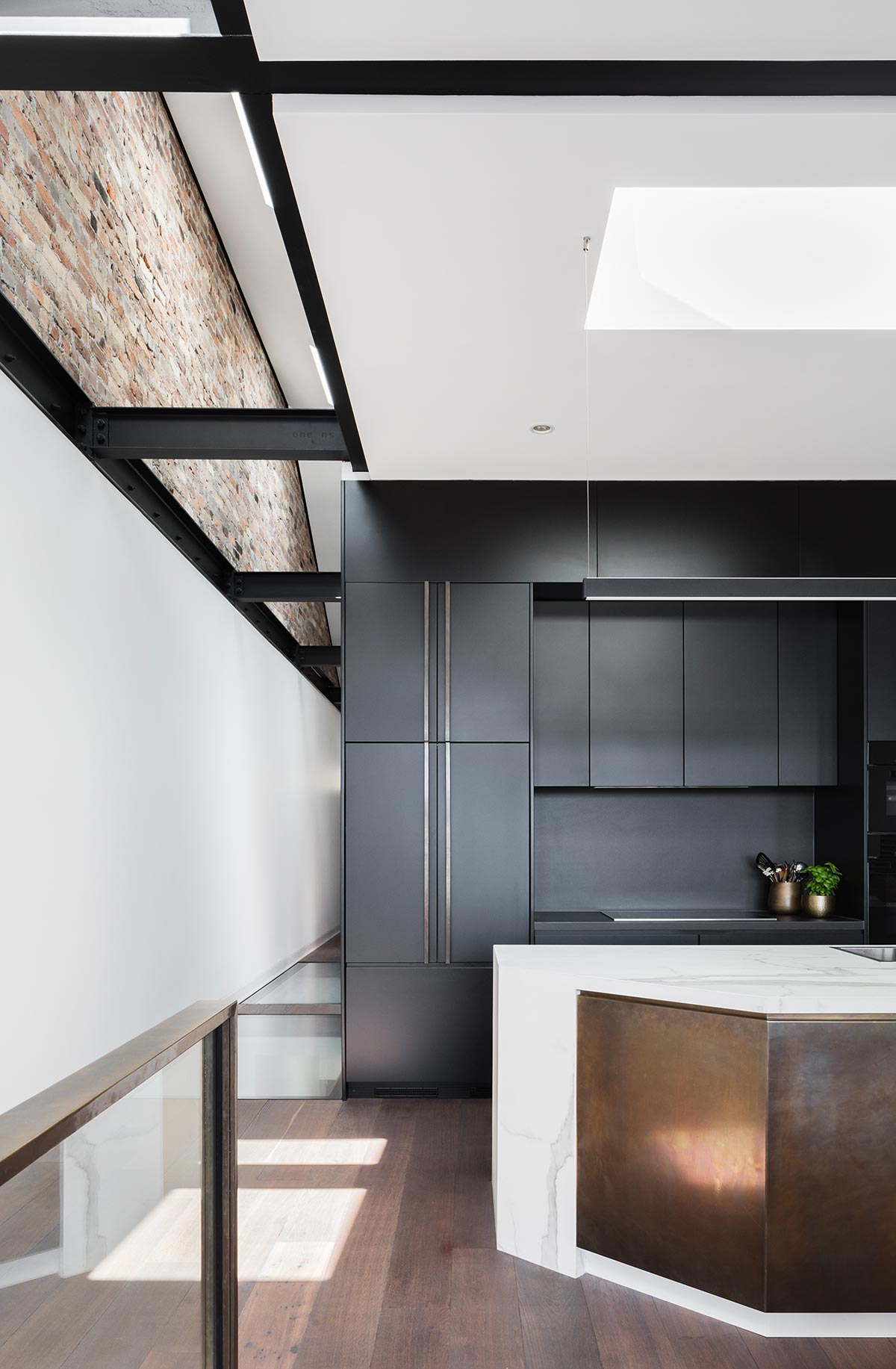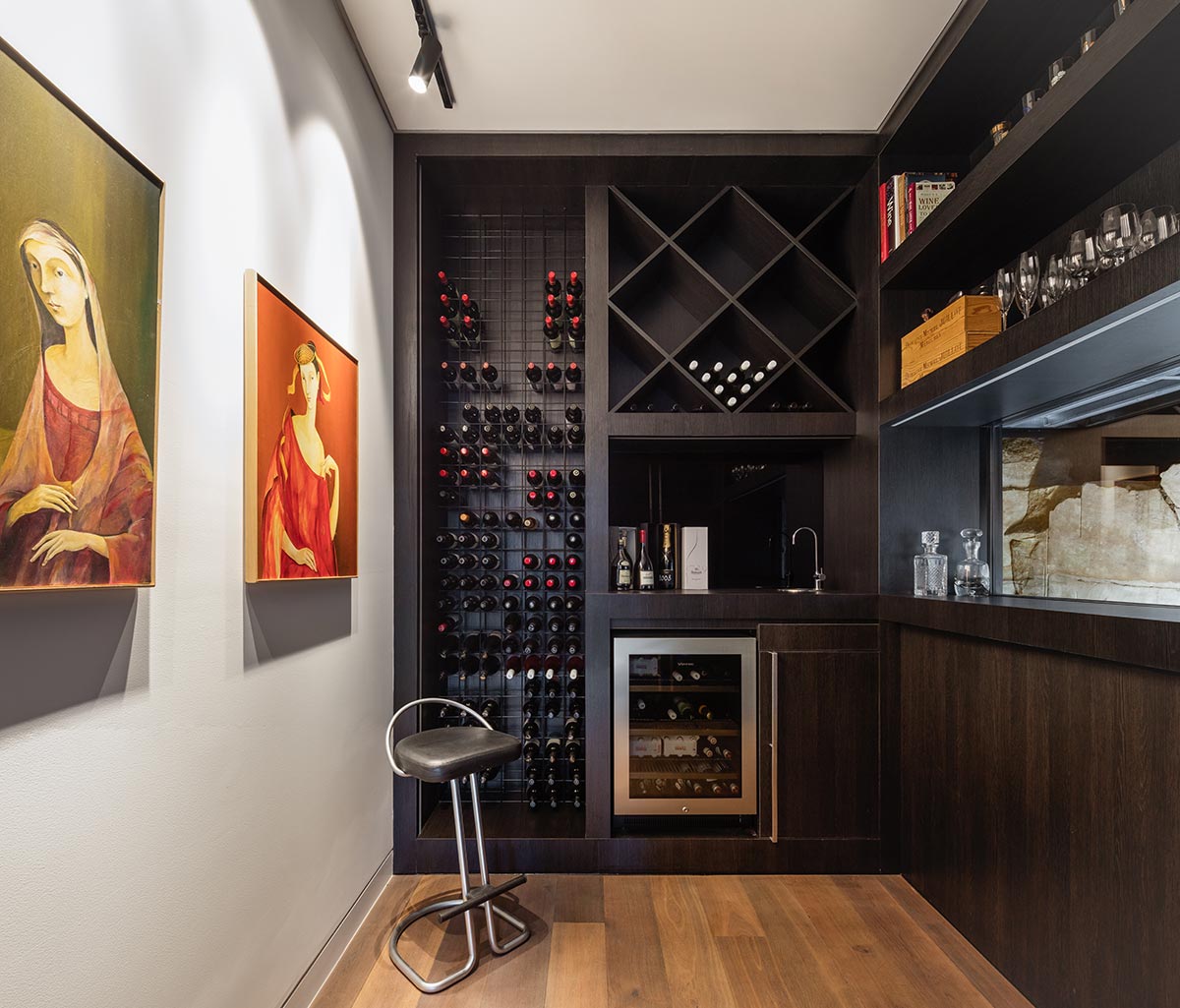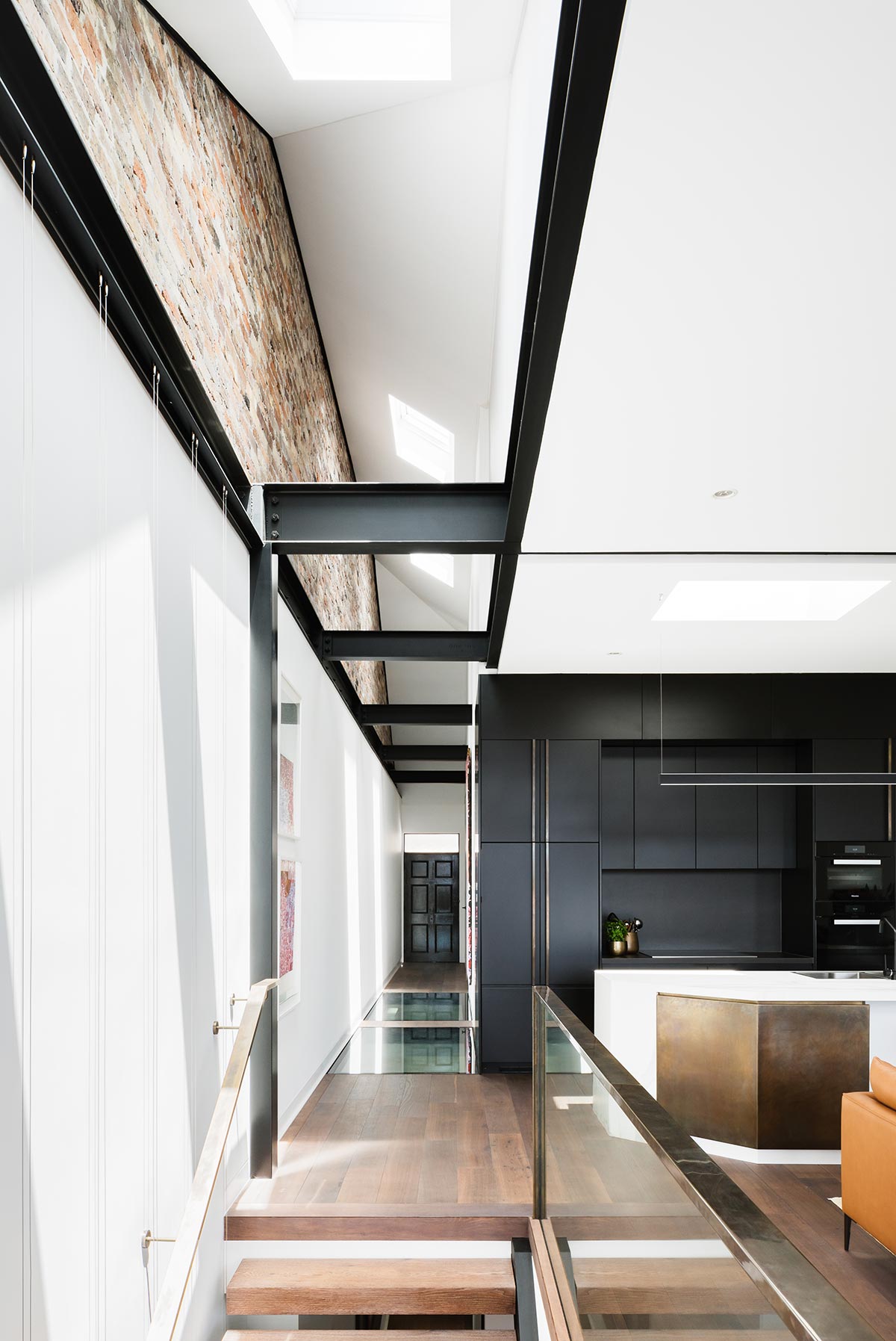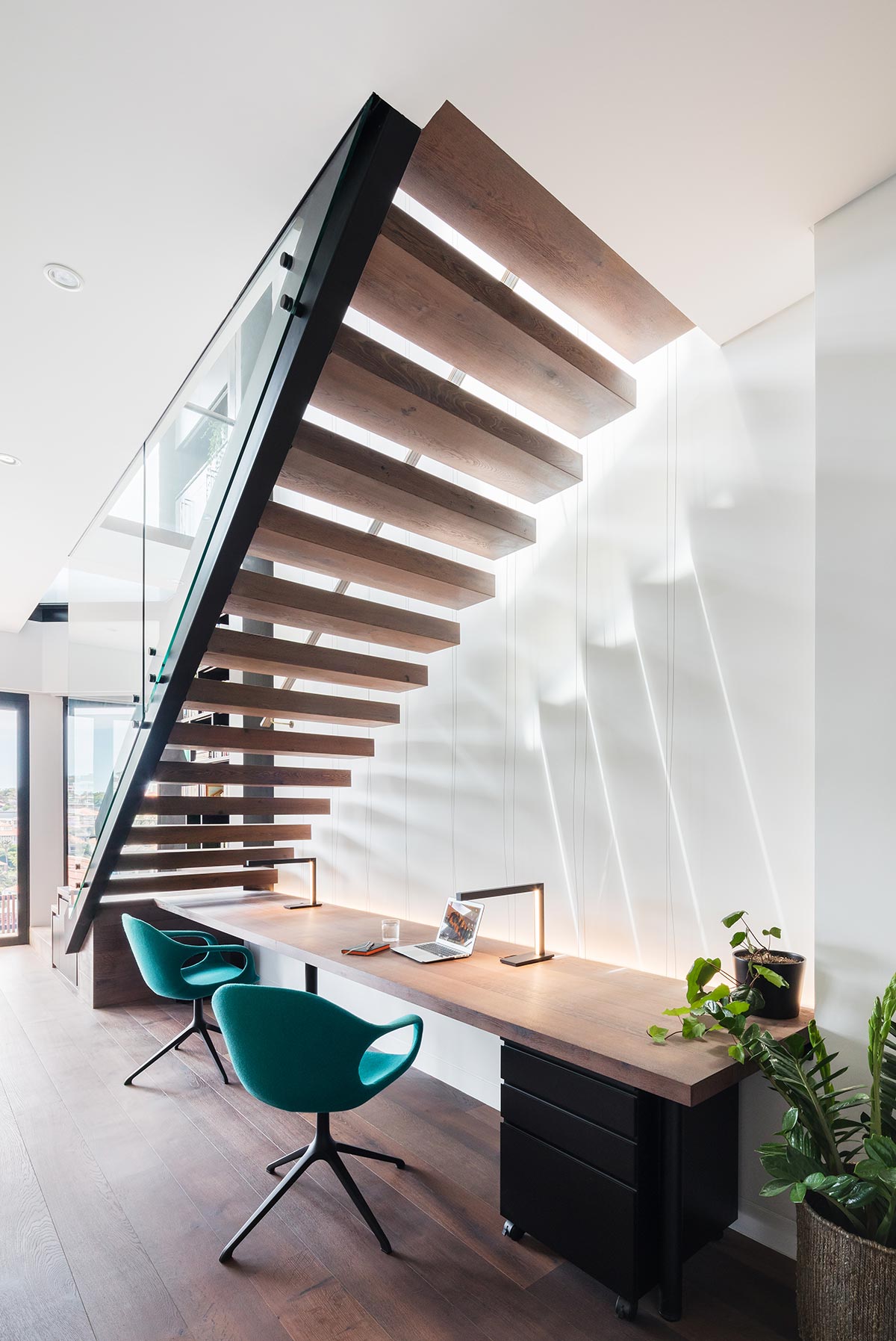 The cantilevered stair and balustrade showcases the collaborative practices and combined efforts between the structural engineer, builder, metal fabricator joiner, glazier and timber board manufacturer.
Over-all, the challenging brief was met with such precision and focus, producing a bright and expansive living space that venerates its architectural heritage yet keeps one eye locked in the future to meet the ever-rising demands in style.
The Doorzien House is monumental to say the very least! A jaw dropping example of modern architecture within a very traditional setting. Our hats are off!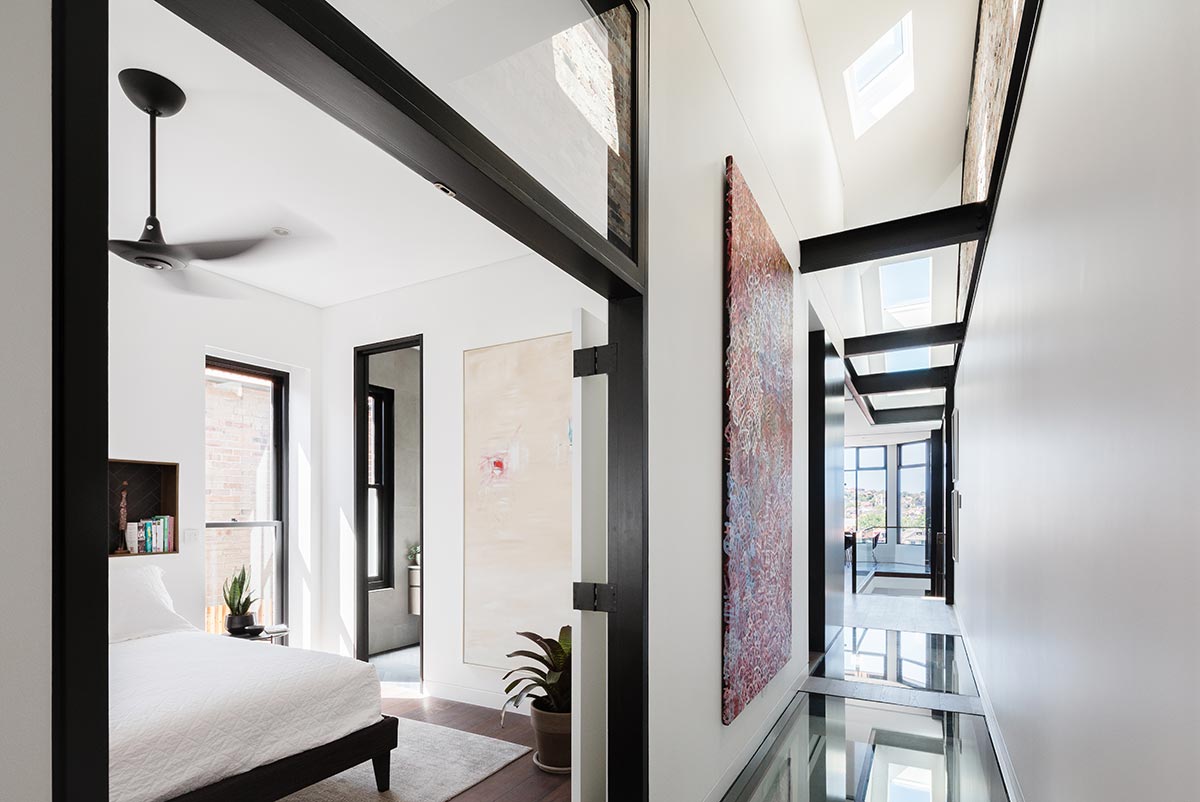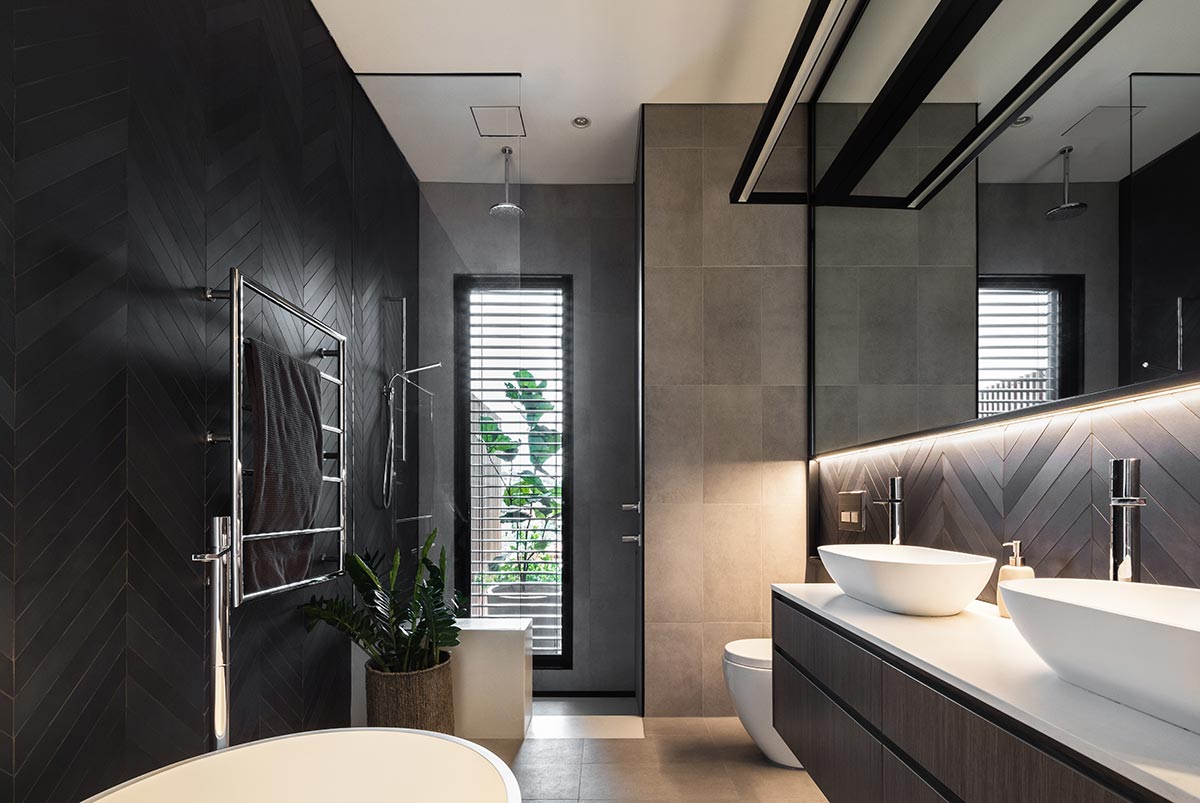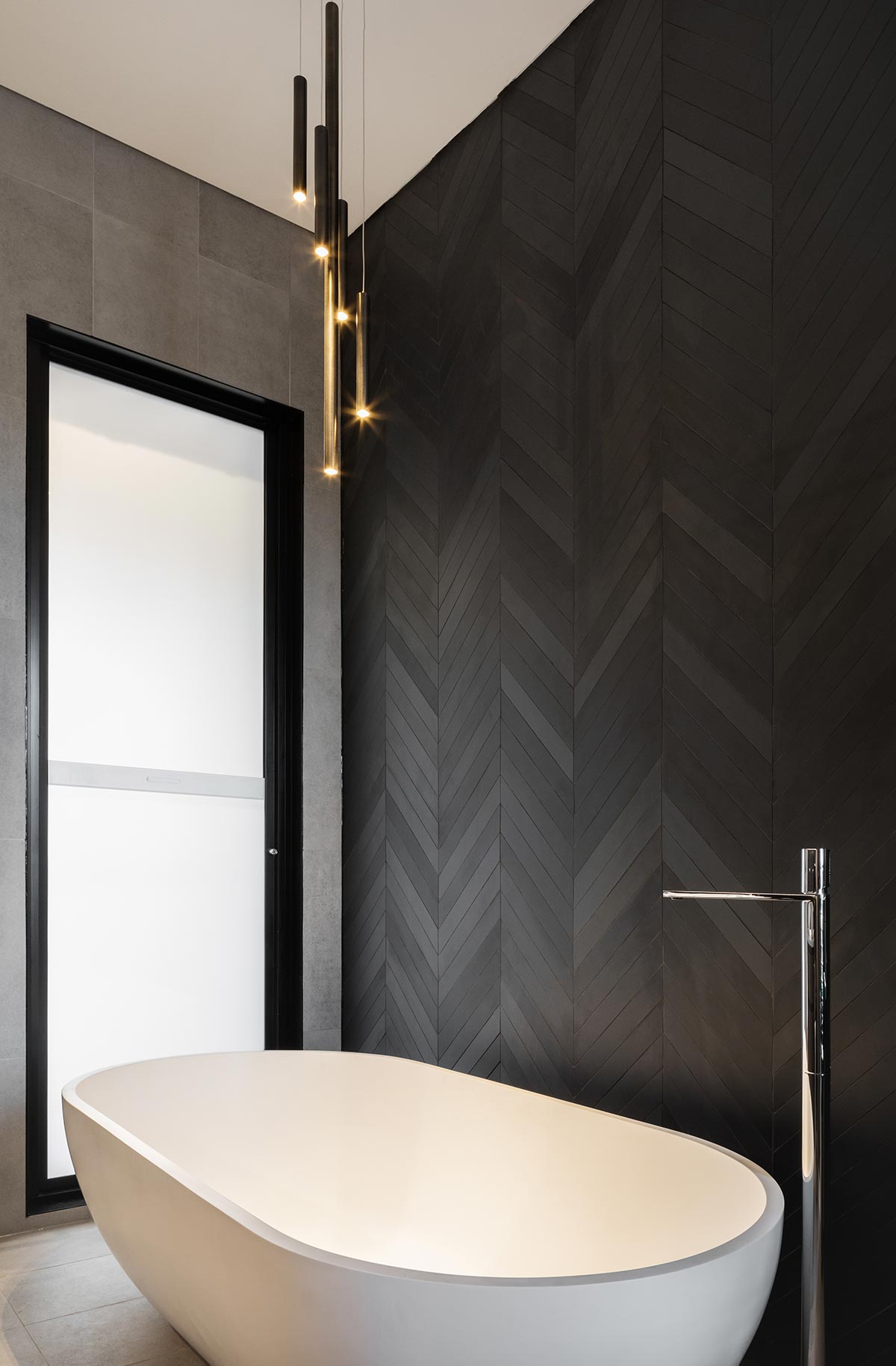 Project: Doorzien House
Architect: Bijl Architecture
Location: Sydney, Australia
Photography: Katherine Lu