When we think about home additions, we don't just think about an expansion. We think about the infinite spatial possibilities that arise and how our daily lives will be changed after that. In the case of an existing Spanish Mission House tucked in a lush Melbourne coastal site, the Courtyard Deck House by ZGA Studio rolls out a whole new life in an old family home.
Home to a family with three young boys, the project brief included a race-track and native forest in the rear garden and a home where the kids could drag the outside inside and always have sticky fingers. The house was to be relaxed as a beach house, but flexible for many different uses and stages of family life. We like the sound of this home already, let's go inside…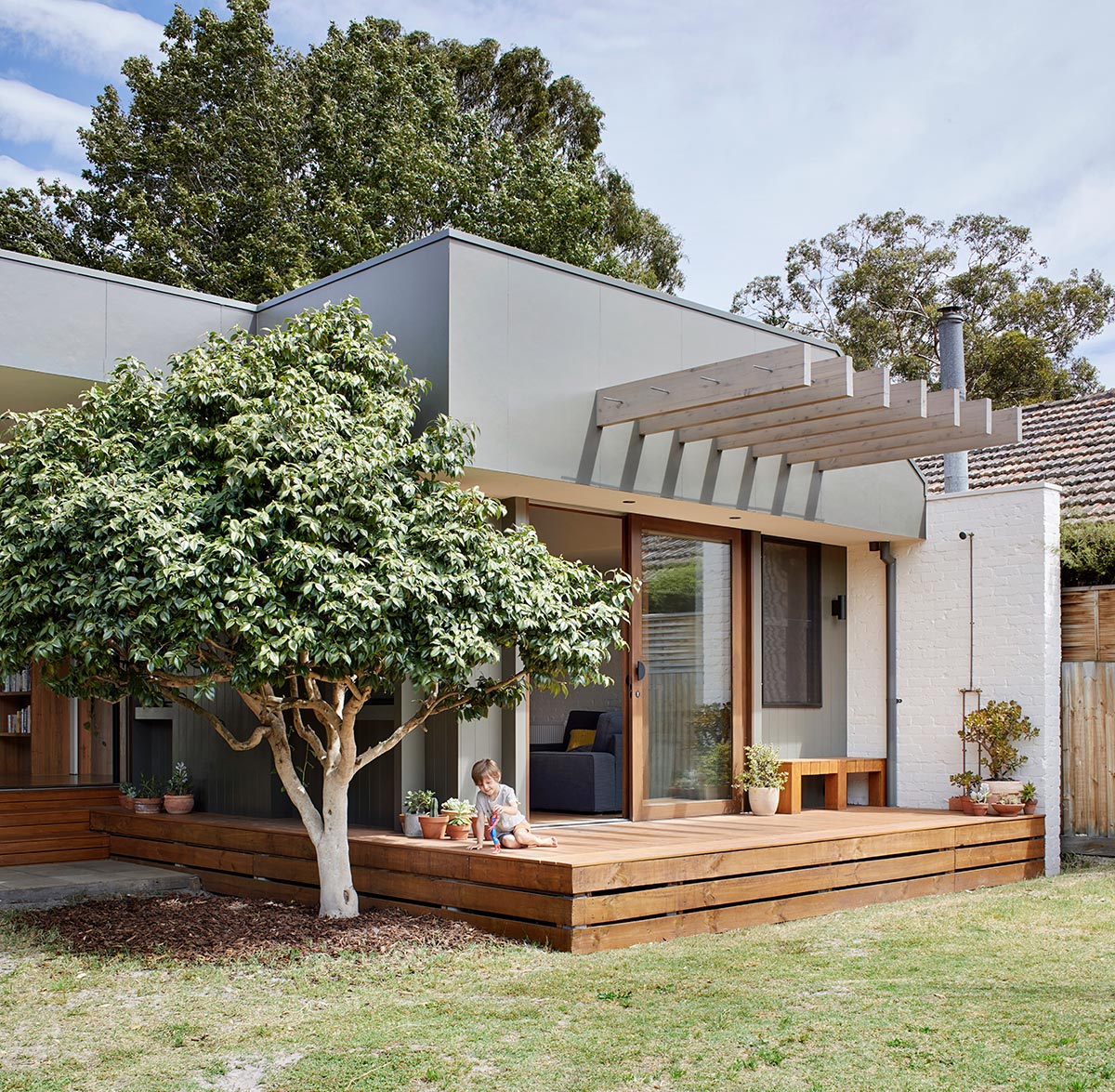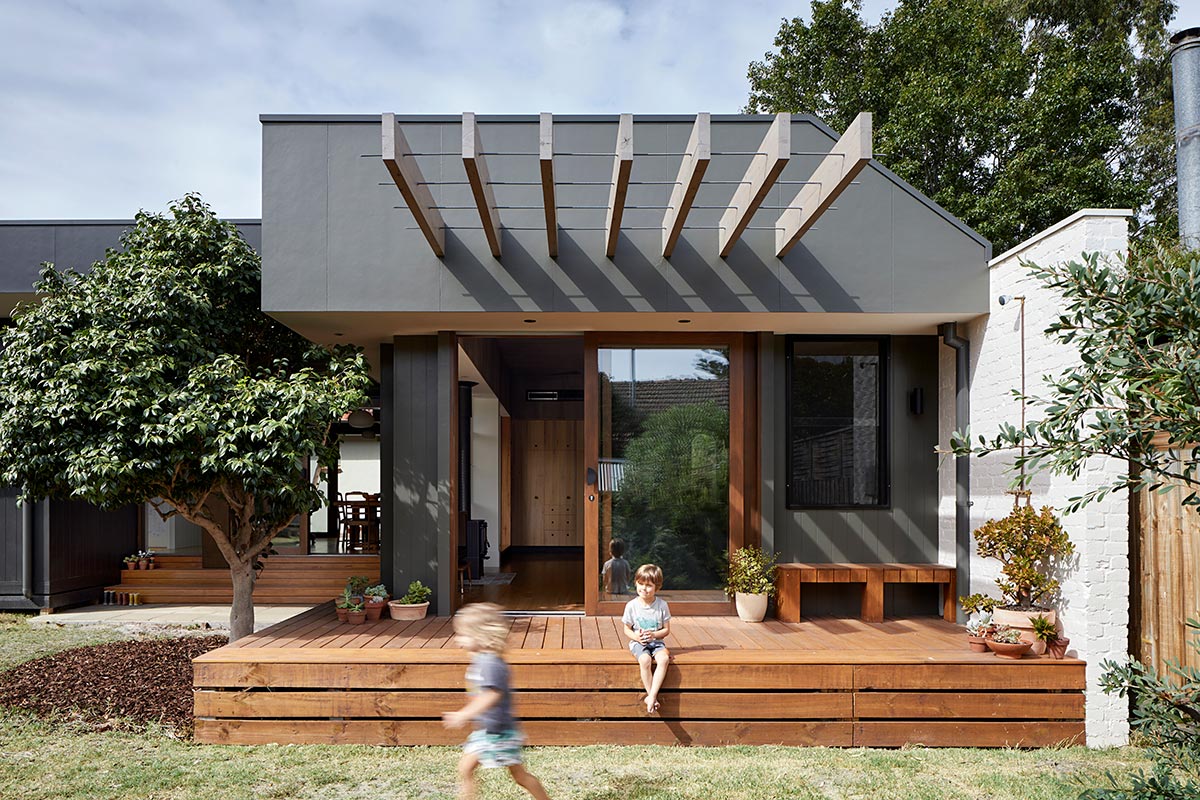 The existing house was largely retained, with a linking passage extending from the old house into the garden. The new addition sits at the end of this, forming a sheltered deck space between the old and new. Sliding glazed doors draw the deck inside, to be used as an extended living space in summer.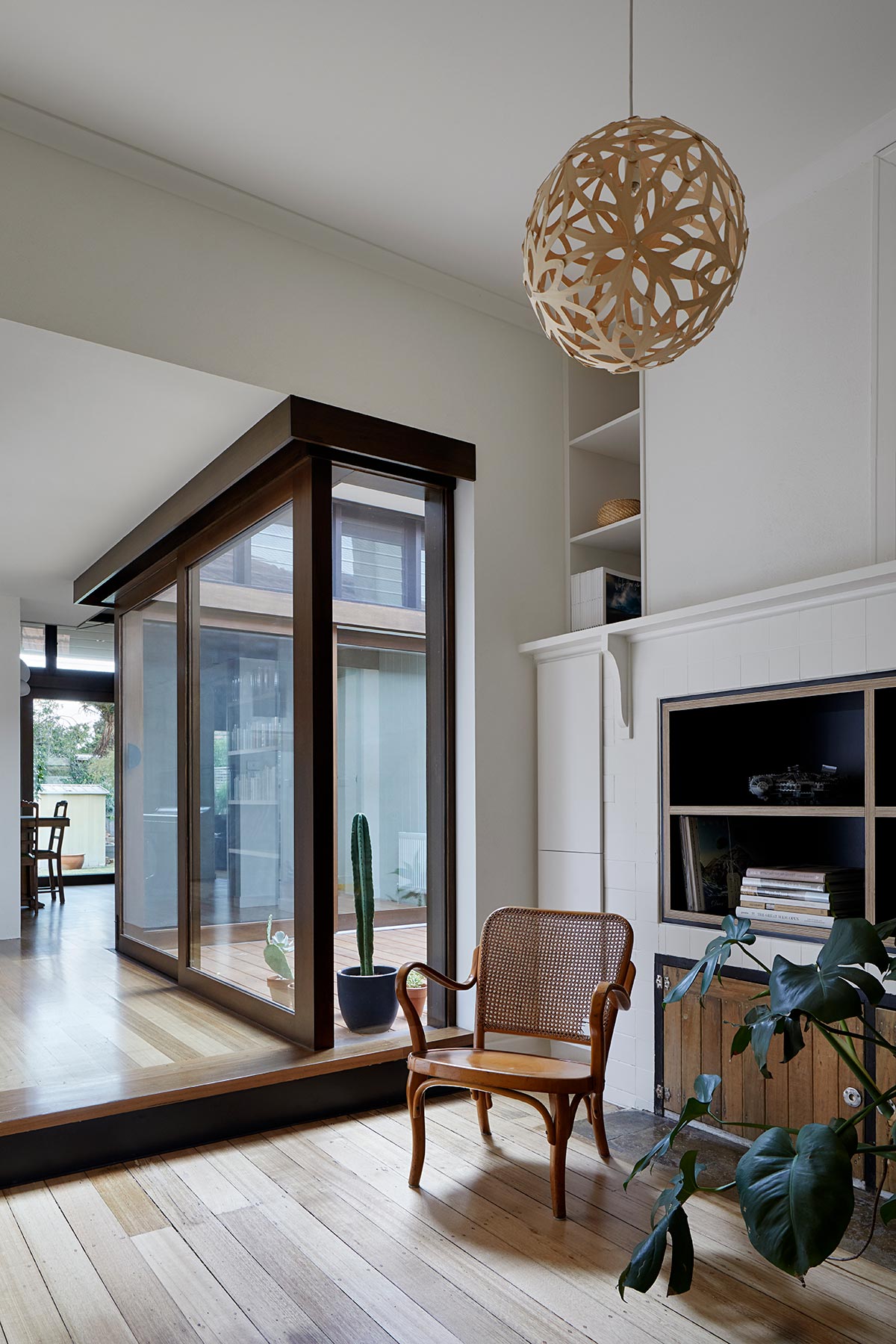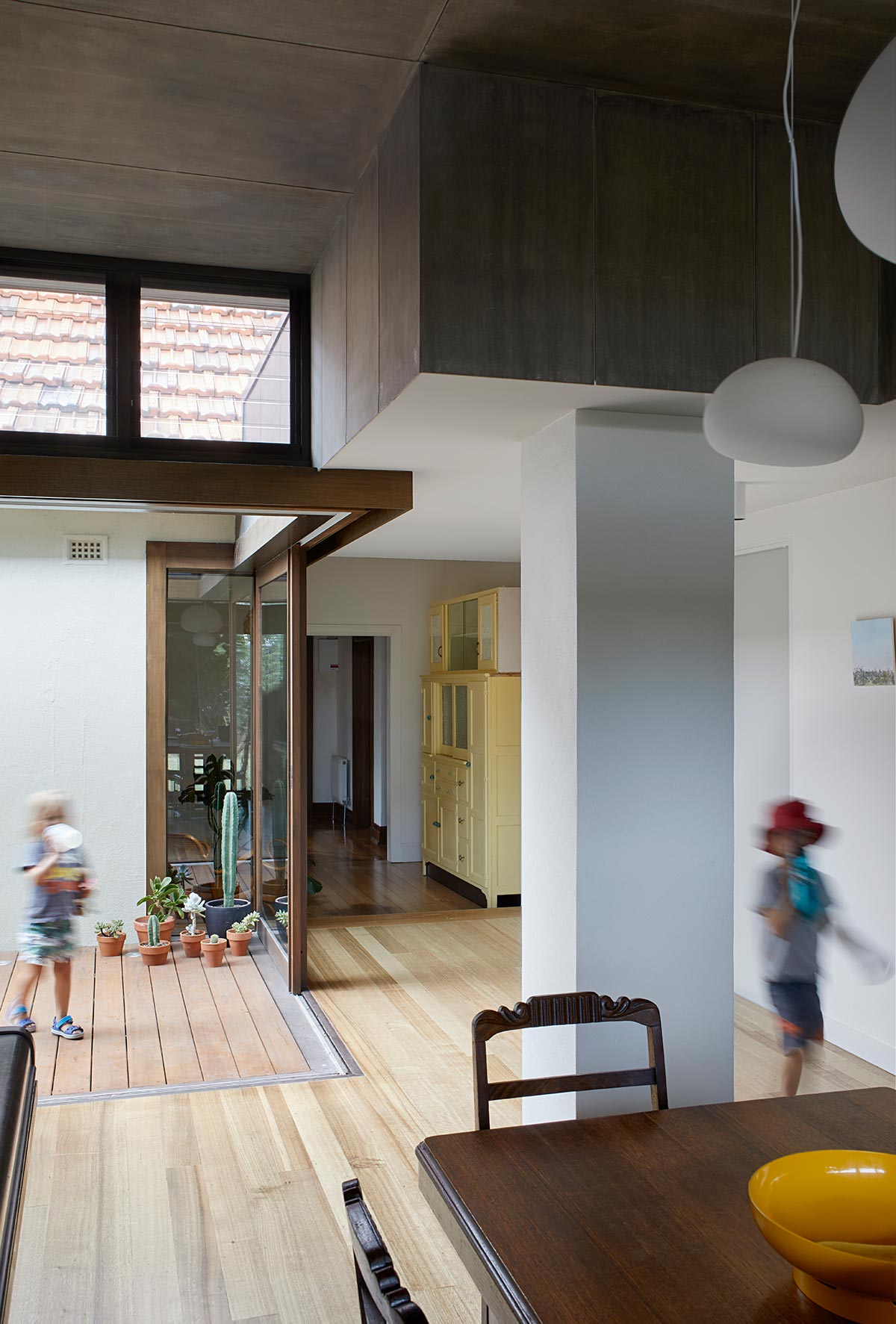 Sliding glazed doors create a subtle transition between the contrasting environments, bringing the inside outside and vice versa. During hot summer months, the deck is brought inside by the subtle division, allowing the space to feel expansive. Thus, cooler.
Timber cladding is widely used throughout the home, creating a homey ambiance of earthy texture throughout the new spatial features that blend harmoniously with the existing structure. Levels are introduced discreetly throughout the different functional areas, creating a distinction between spaces that still feel unified altogether.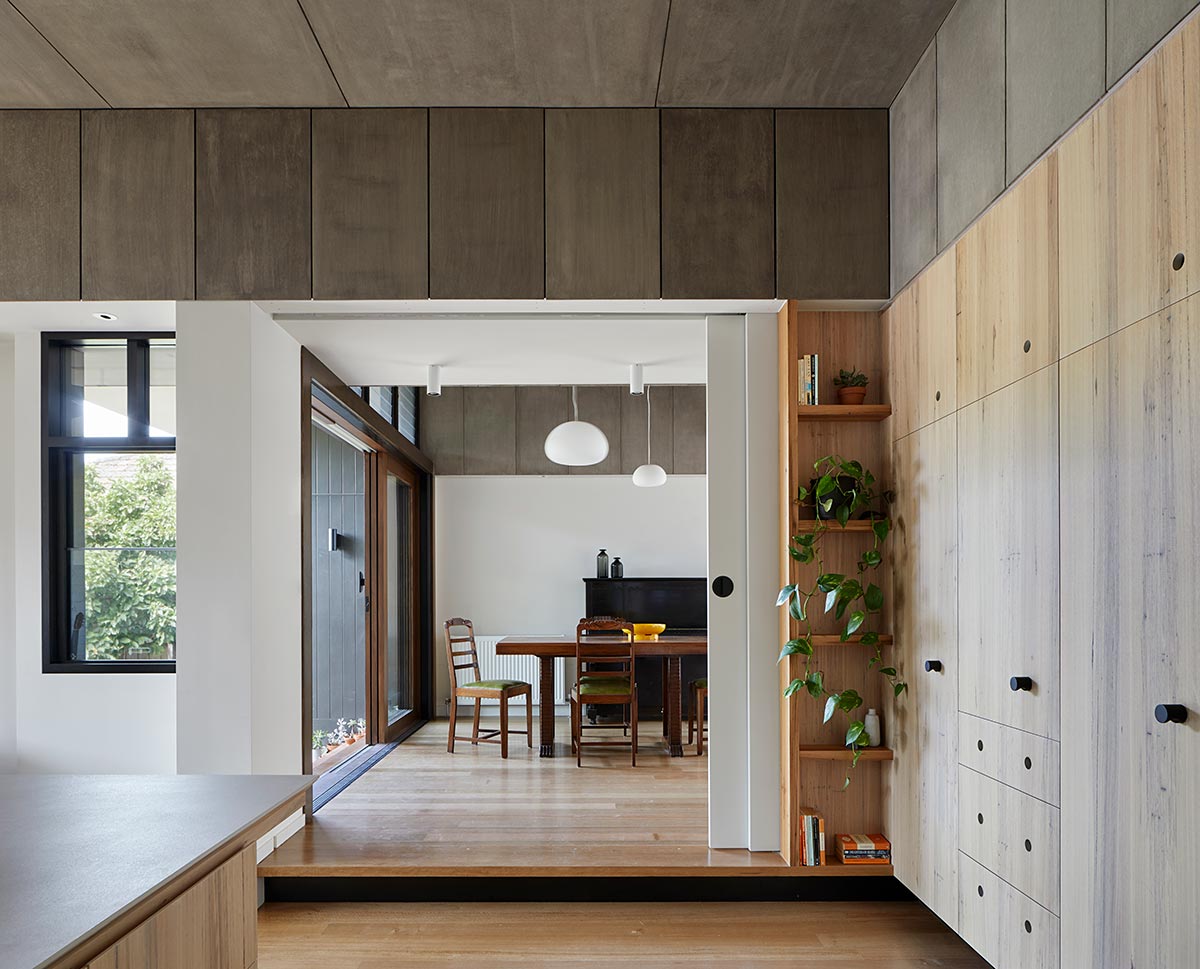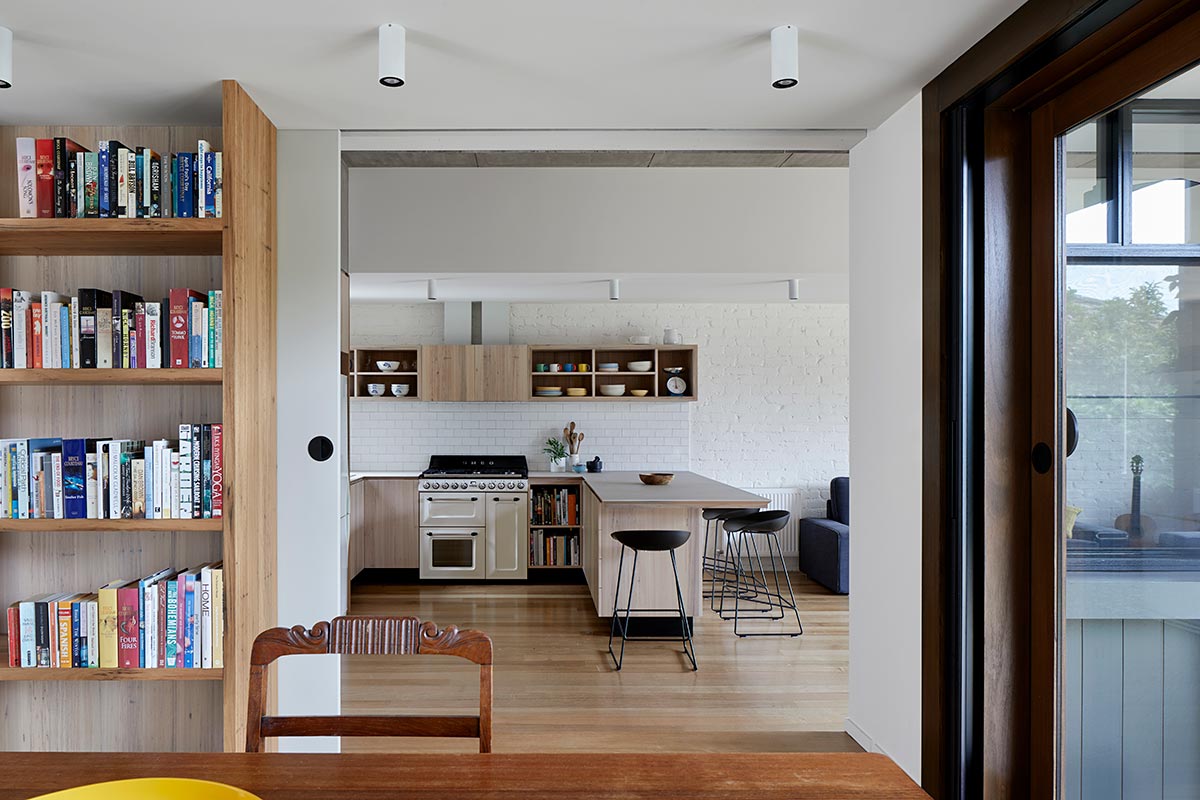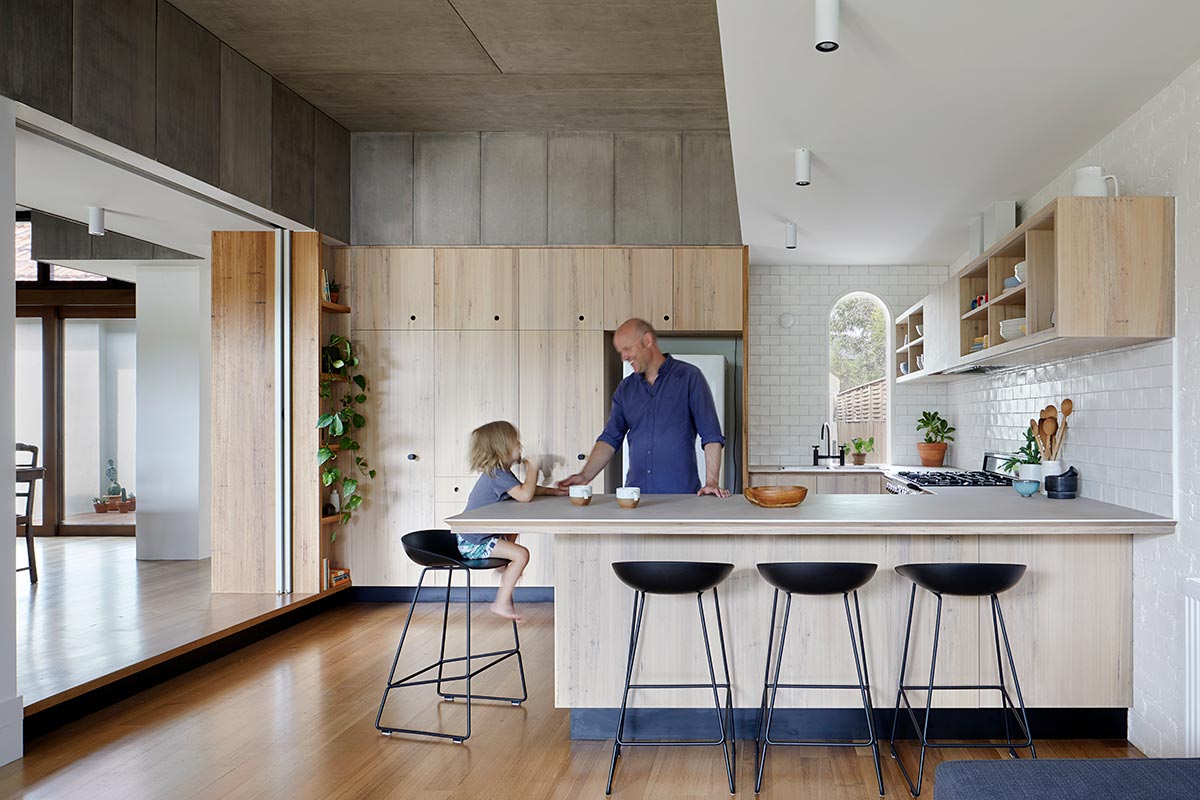 The two wings of the deck is separated by the dining area together with the combined kitchen and living space and the children's bedroom on the west wing.
Social spaces are made fluid with a "carved out" structure provided by a sheltered patio with surrounding grey hand-painted ceilings, step-downs and sliding doors with a neighbouring garden within arms length.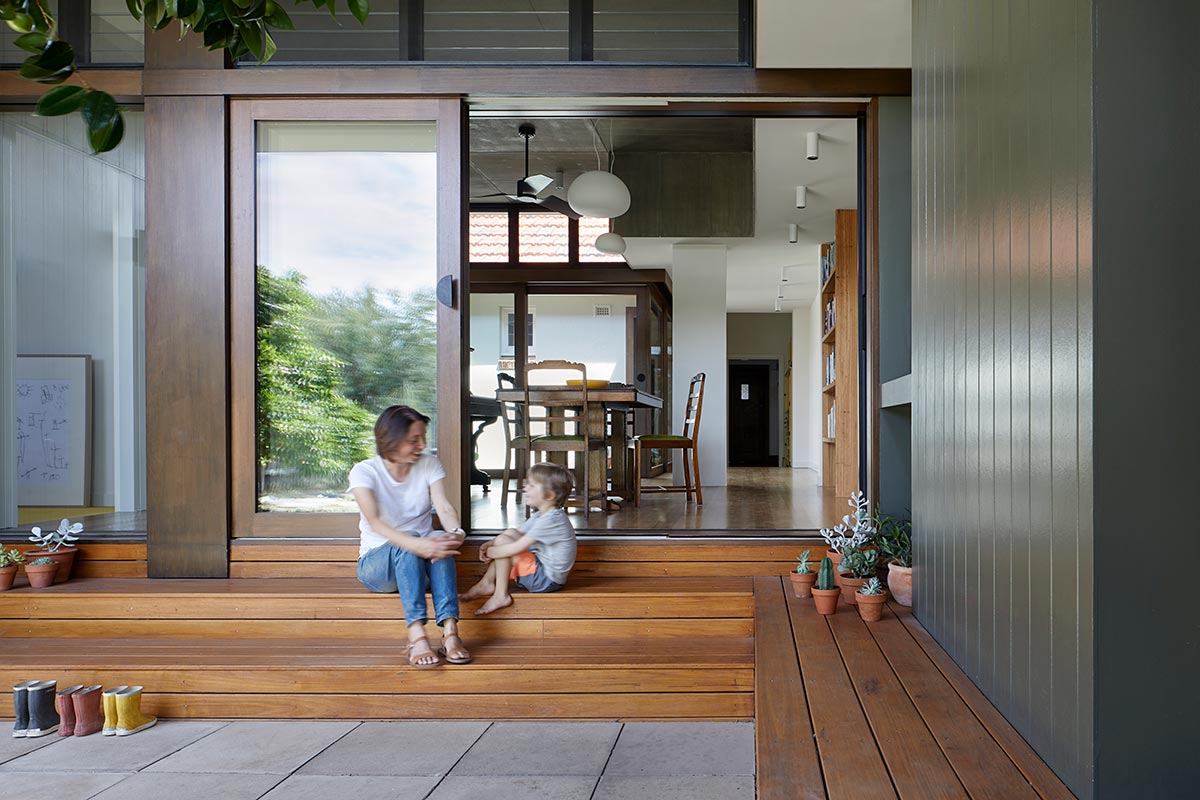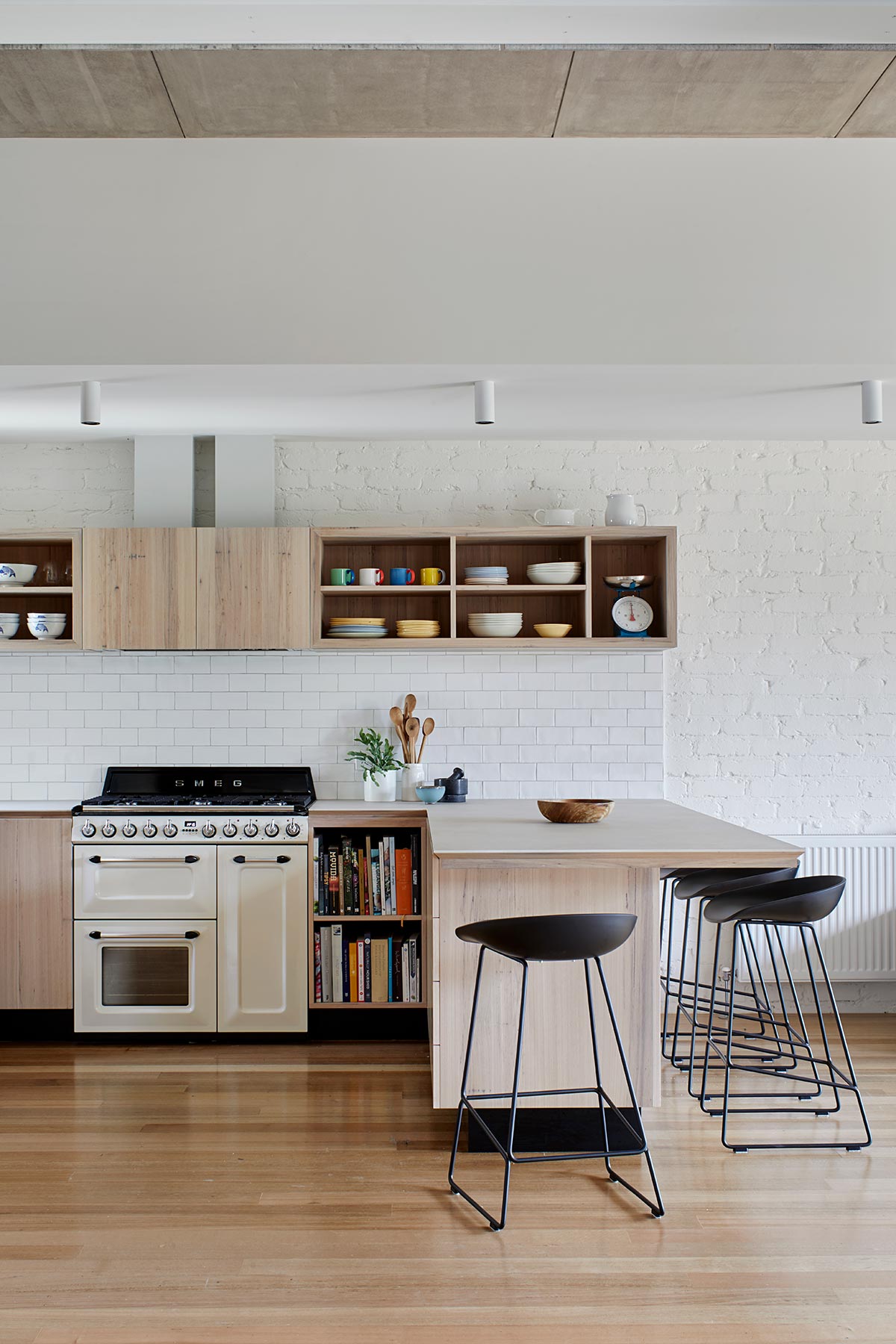 The kitchen provides an eclectic mix of materials ranging between hard and soft materials, stretching from the white-washed bricks to pale-coated timber that resounds a cool place where the family can relax.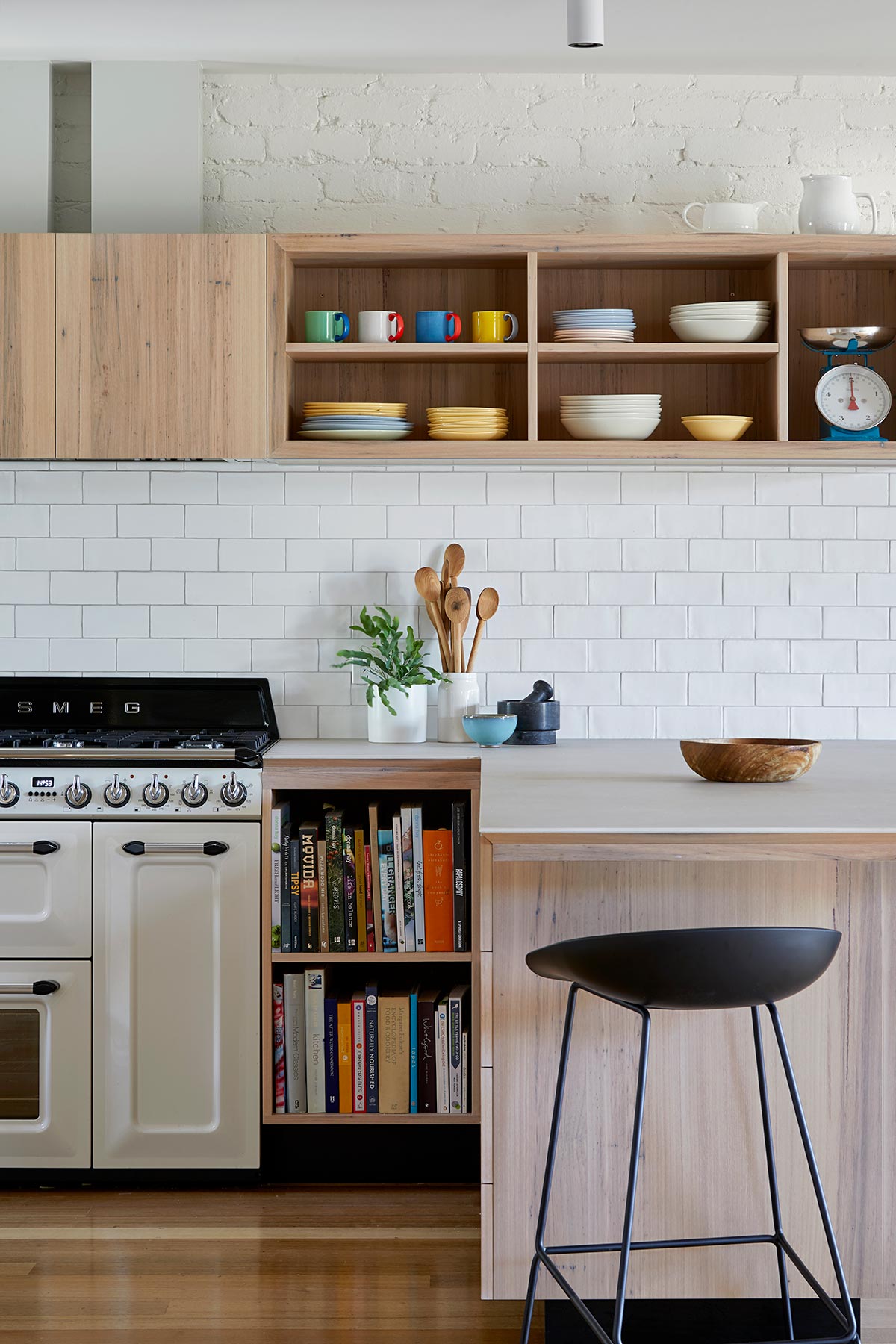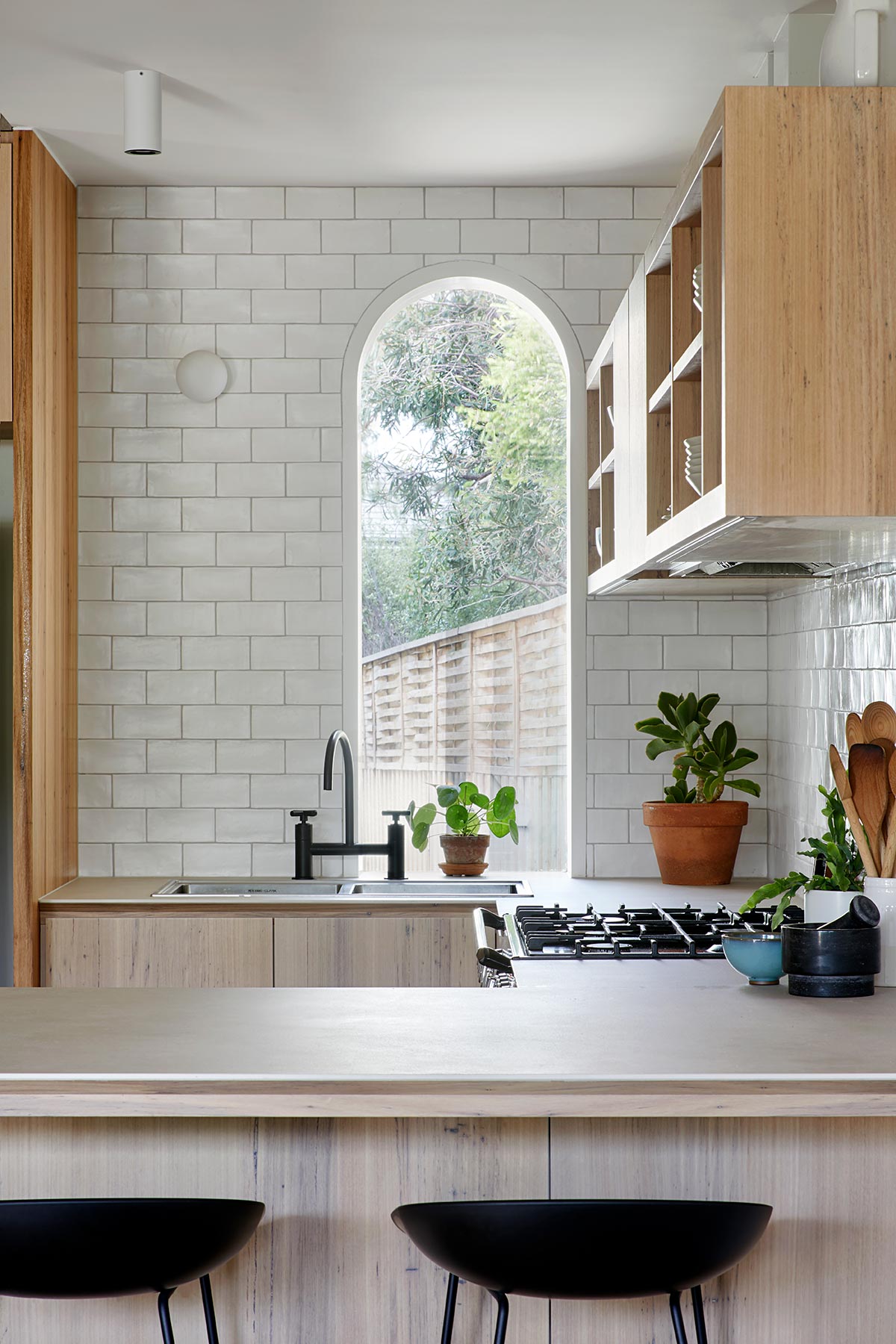 Project: Courtyard Deck House
Architect: ZGA Architects
Location: Melbourne, Australia
Type: Addition and Alteration
Photography: Tatjana Plitt