The end of Summer is in sight but I'm still clinging to this season like an old bottle of SPF50. This is our time to shine (don't mind the pun). The sun is high, the water is warm(er than winter) and everybody is keen to celebrate. So whether you're partying at the beach, at the pool or your backyard, here's our fave party essentials to help you put together your own epic Summer Block Party.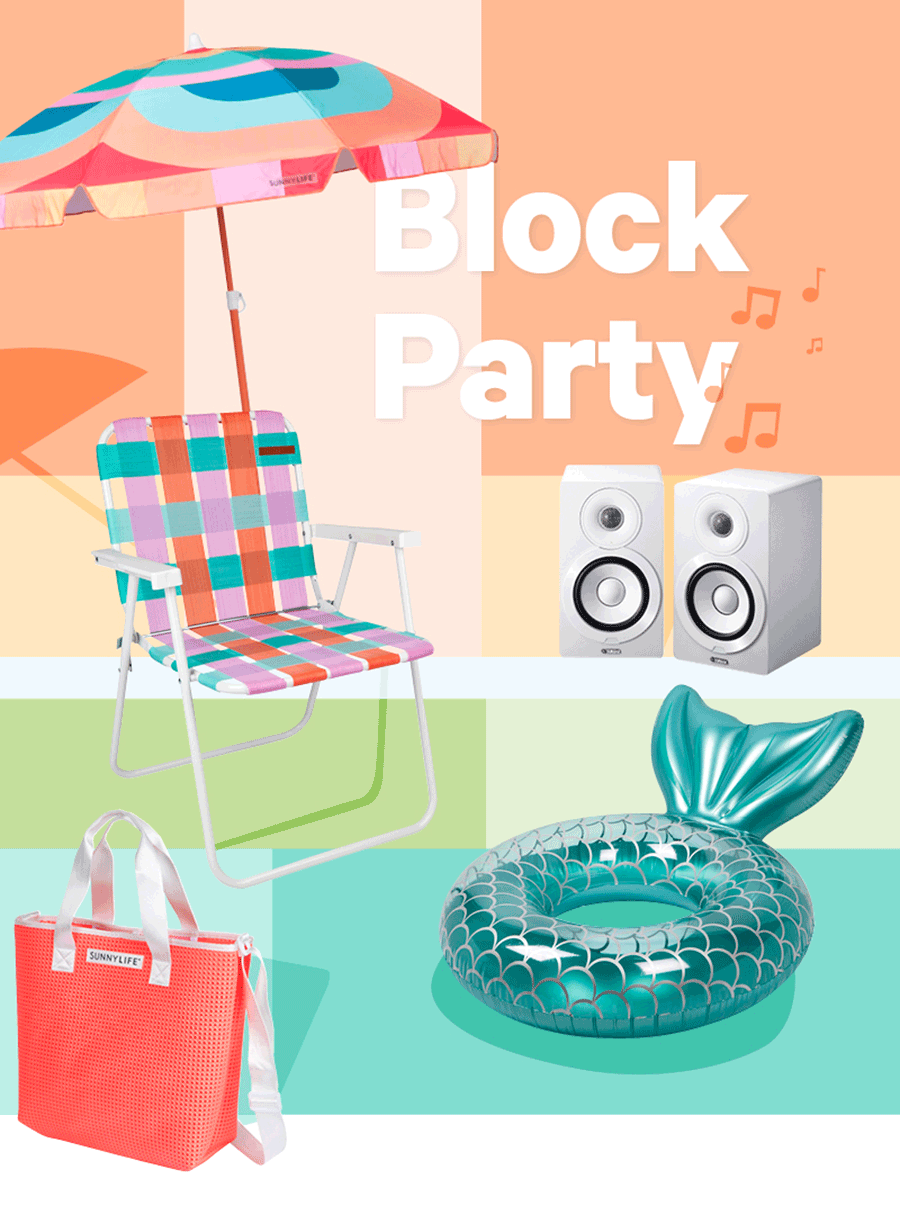 Create the vibe
Make an impact straight away with fun Summer accessories! The brighter and louder the better. It's Summer, which means you can get away with some serious colour overload and I mean serious. Mix and match your colours. Clash your patterns and have some fun. Make your party 'instagram-worthy' with these ultimate accessories:
Happiest of Happy Hours
Be the ultimate host with a signature cocktail for the day. Add some flair and bring some drink accessories into the mix. You'll be amazed how much a flamingo cocktail stirrer will make someone's day! Don't forget to hydrate either, jazz up your water jug with some fresh fruit and herbs left over from your cocktail making. I love mint, oranges, cucumber and lemon.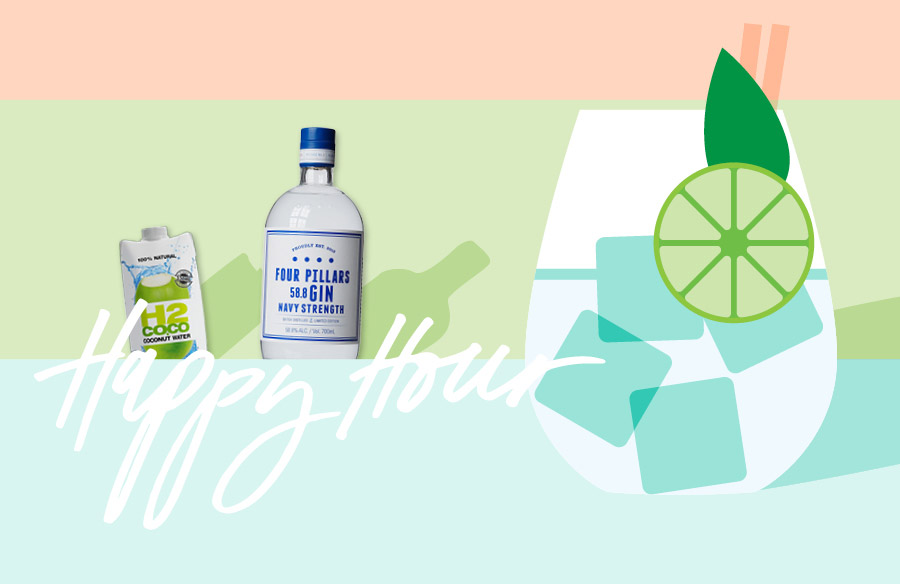 'Beach House' Gin Cocktail Recipe
Ingredients:
Gin – 60ml (2oz)
Lime juice, freshly squeezed – 15ml (½ oz)
Chilled coconut water – To top up
Lime slice – To garnish
Equipment:
Swizzle Stick
Method:
Pour the gin and lime juice into a highball glass over crushed ice, top with coconut water and add a swizzle stick and lime slice to garnish.
Make the drink's presentation more fun by using these happy hour items:
Last but not least, don't forget the beats!
Turn it up and let the good times roll…
For more Summer Entertaining inspo, see the full range of Summer goodies at Hunting for George.