We're on the home stretch of summer here in Australia and the last few weeks of the season are sneaking out from under us. But that doesn't necessarily mean that we have to keep our summer hankering down and limit ourselves on outdoor fun, it's time to turn it up a notch! Get outdoors, have some fun and make sure you make the most of those extended daylight hours… Because Autumn is just around the corner.
Soak Up that Vitamin D
Everyone likes to spend a few hours in the sun, just make sure its SunSmart… If you've had enough of the beach, just enjoy the warm afternoons in the backyard reading a book and make the most of your deck chair that sits around lonely for the rest of the year. A little Vitimum D can go a long way to lifting your spirits as the year starts getting away from you.
Let's Grill It!
We are definitely the ones who prefer to take the kitchen outside and cook on the old barbie. Get creative, switch the boiled potatoes for some chargrilled veggies instead. Visit your local butcher (he always has a fresher and more flavorsome cut) and get your outdoor cook on. Doesn't everything just taste better off the BBQ? Even just to make your neighbors hungry it's worth it to get outside and get grilling. Why not even get home early one day and fire up the old charcoal grill, it takes a little more time but hey Summers almost over let's make the most of it. Try grilling some asparagus, halloumi cheese or a plain old steak on the barbie. Who else loves the fact there is less clean up when cooking on the BBQ?
To keep the kids happy, make sure you have some zooper doopers on hand, or make your own in some Icy Pole molds. Homemade fruit based icy poles are way healthier than the sugar heavy supermarket ones, but who doesnt love a zooper dooper?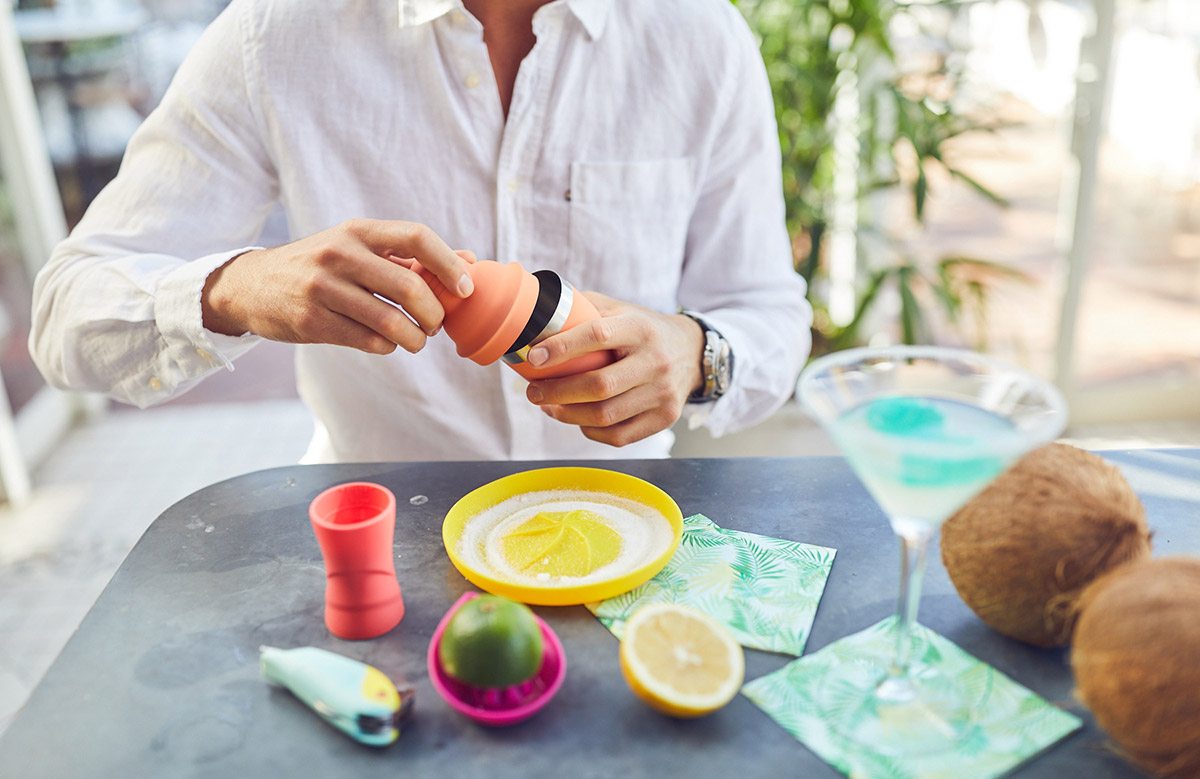 Make Your Own Happy Hour
Who doesn't love Happy Hour? Summer is the best time to make the most of a nice bev or cocktail to end the week. Some prefer to go out and have it on their favourite local bar, but you can definitely have one at home for a more relaxed vibe as well! Just pop a bottle of wine, your favourite craft beer, or prepare some cocktails and have a relaxing happy hour with a close friend or a workmate while it's still light outside when you leave from work. Check out this Beach House Gin Cocktail Recipe for an easy one.
Keep it Local
Make the most of whats on in you city. Everywhere has something on at the moment so whether it be a weekend flea market, night street market, open air cinema, music festival, or live music, make the most of what events are on until they disappear when the summer ends. If you happen to live in Melbourne make sure to visit the Queen Victoria Night Market every Wednesday night from 5 till 10 in the evening, or the St Kilda Festival on this weekend (Sunday 10 February) for a free festival with plenty of live music and atmosphere!
If your in Sydney what about the Twilight at Tooronga Zoo festival or a chill 'Courtyard Session' at the Seymour Centre, Darlington for some free outdoor concerts? There are surely a lot of nice attractions to discover that you never even think about. Just go and see what's out there!
Camp Out!
Craving old-fashioned family fun? Grab the tent and hammock, throw clothes in a bag, gas up the car and hit the road. Whether it's for the day or a weekend make the most of those summer vibes and head down to the coast. Nothing says summer like the smell of marshmallows roasting over a campfire. You don't have to go too far just for camping as we're sure that there are many campgrounds see within an hour from most homes. However, you must also take into account that although other kids are probably ready for a real campsite, some younger ones may not be prepared to rough it on the outdoors. Don't worry about it! To keep the little ones safe and secured, travel no further than your backyard where they can build a campsite where they can invite their friends for a memorable sleepover party they'll surely love! It's a whole new adventure let alone it's only 10 metres away from their bedroom. How cool is that?
The end of summer is fast approaching, so we hope you can get out and spend some quality time with your family and friends. There are many other wonderful and new things you can do from anywhere and however you choose to mark these last days of summer, just be safe and have fun!