Unbricked House by Merrylees Architecture may seem like just another Victorian home in the suburbs of Brighton. However, with the family's rising needs, this groomed a once-traditional home to become an architectural haven that rose above the times with better functional spaces that will last for the years to come.
The renovation started with the facelift of the facade, bringing back traditional brick cladding around the external layers, staying true to its traditional roots prior to the changes. However, the interior tells a whole new story. What's underneath the traditional home is beyond expectations. Come on in for some interior treat!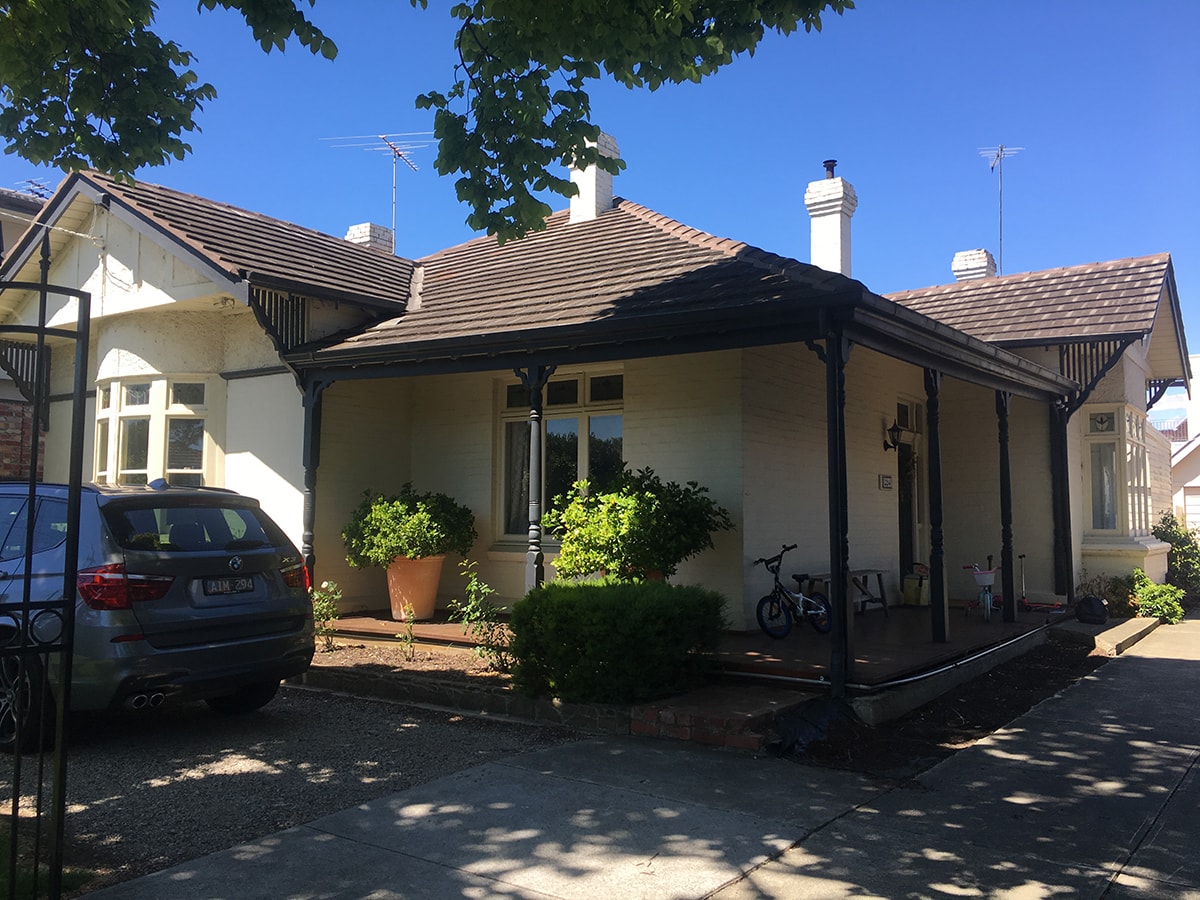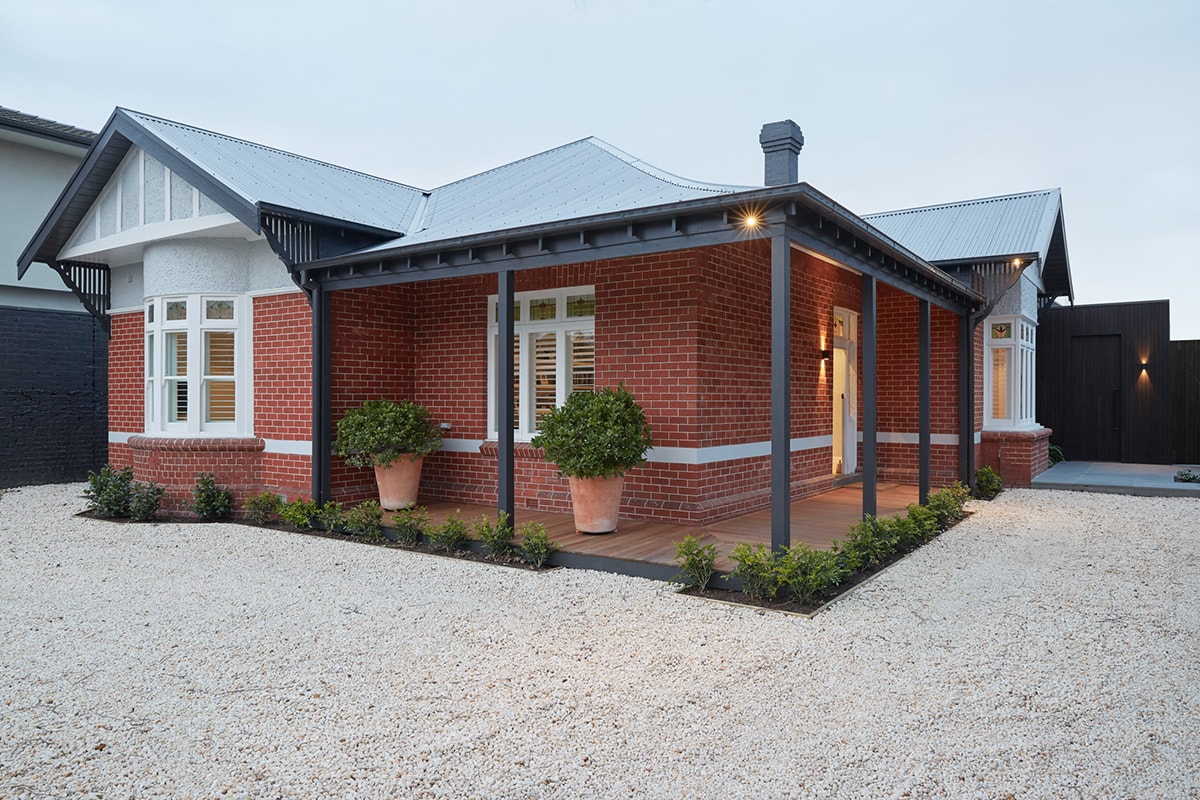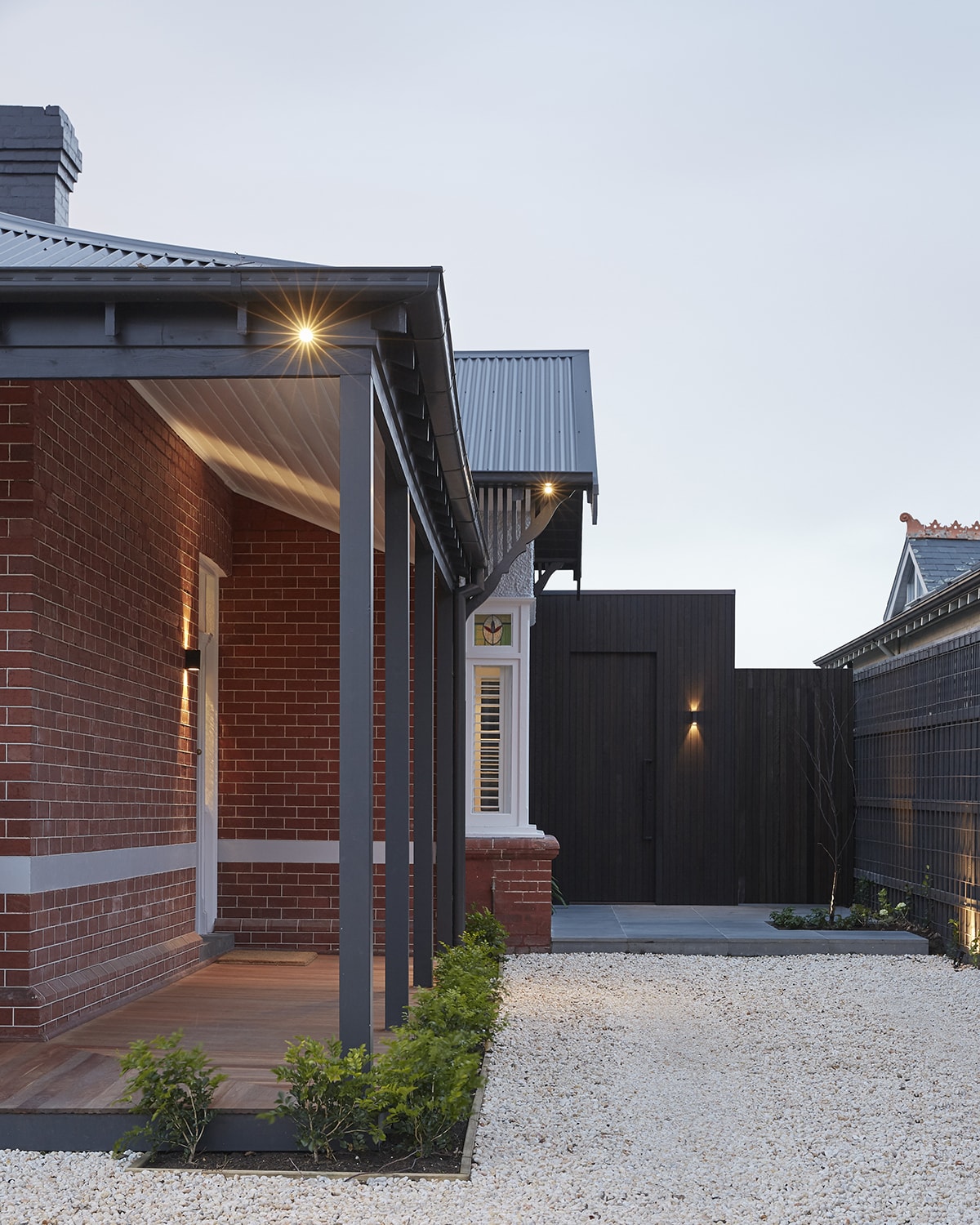 Given the rich bones of the architectural structure, the Victorian home was transformed with much reverence to the original feature. However, given the traditional design, the key challenge was to allow as much light to flood right through the inner halls of the home to make it more livable throughout the year, most especially during the cold season. This also paved way for essential additions like strategically positioned skylights and hydronic heating.
While the frontage transformation stayed true to the roots, the interiors responded with a whole new design, creating a stark contrast between old and new, traditional and modern. A second entry from the driveway was created that leads straight into a large room filled with storage spaces. The storage area then leads to the main living room, kitchen, dining and semi-open study space. With the parents mostly working from home and two young kids, the changes to the home should be both functional and durable even after many years of use.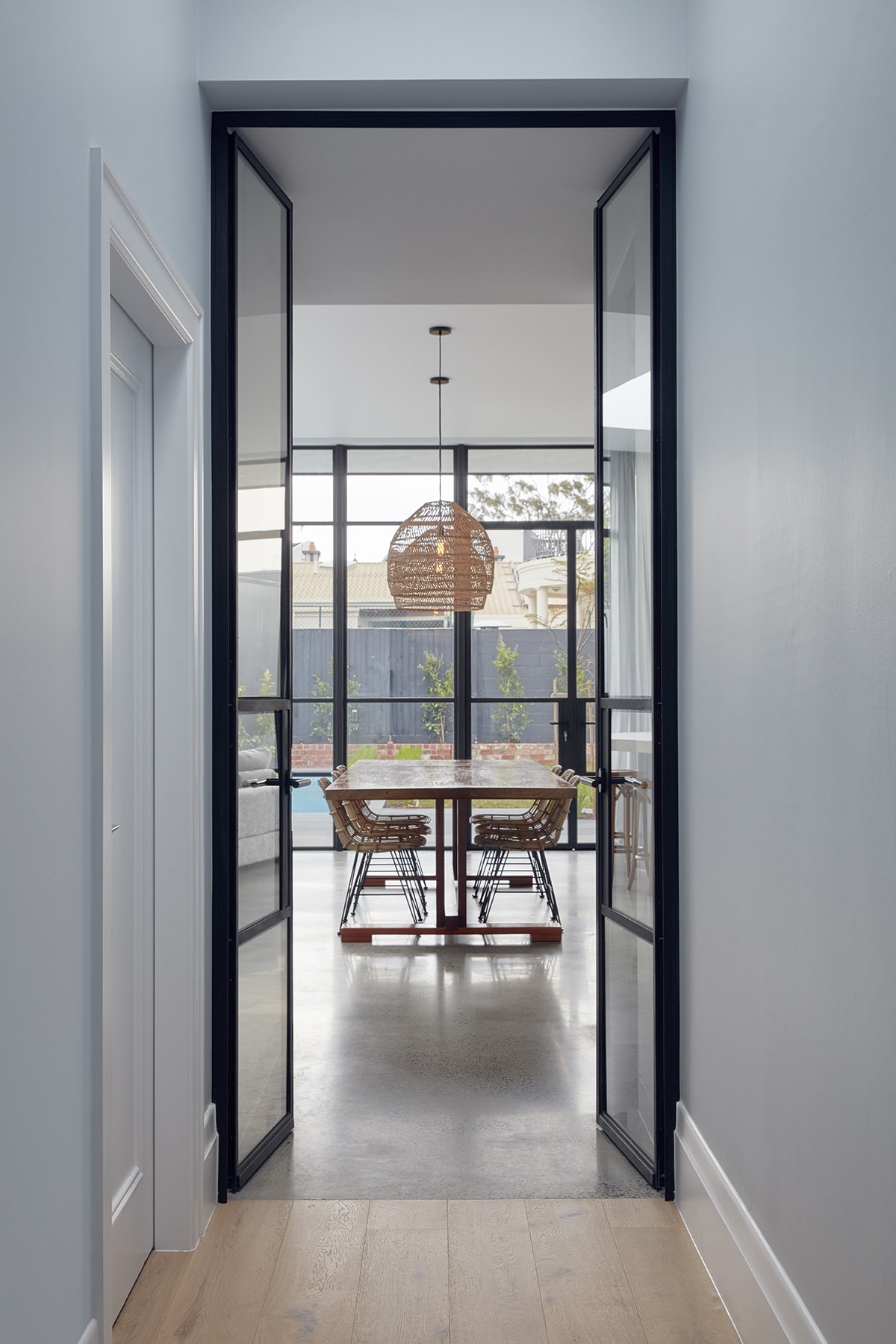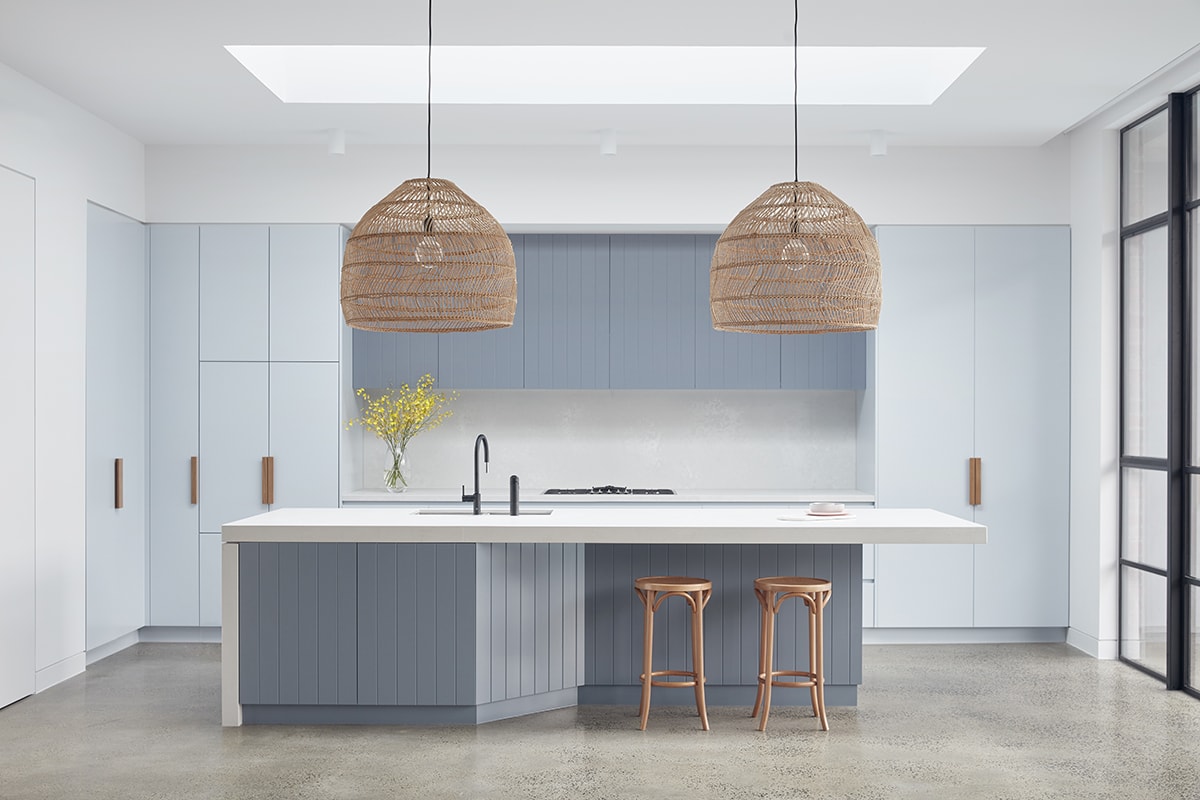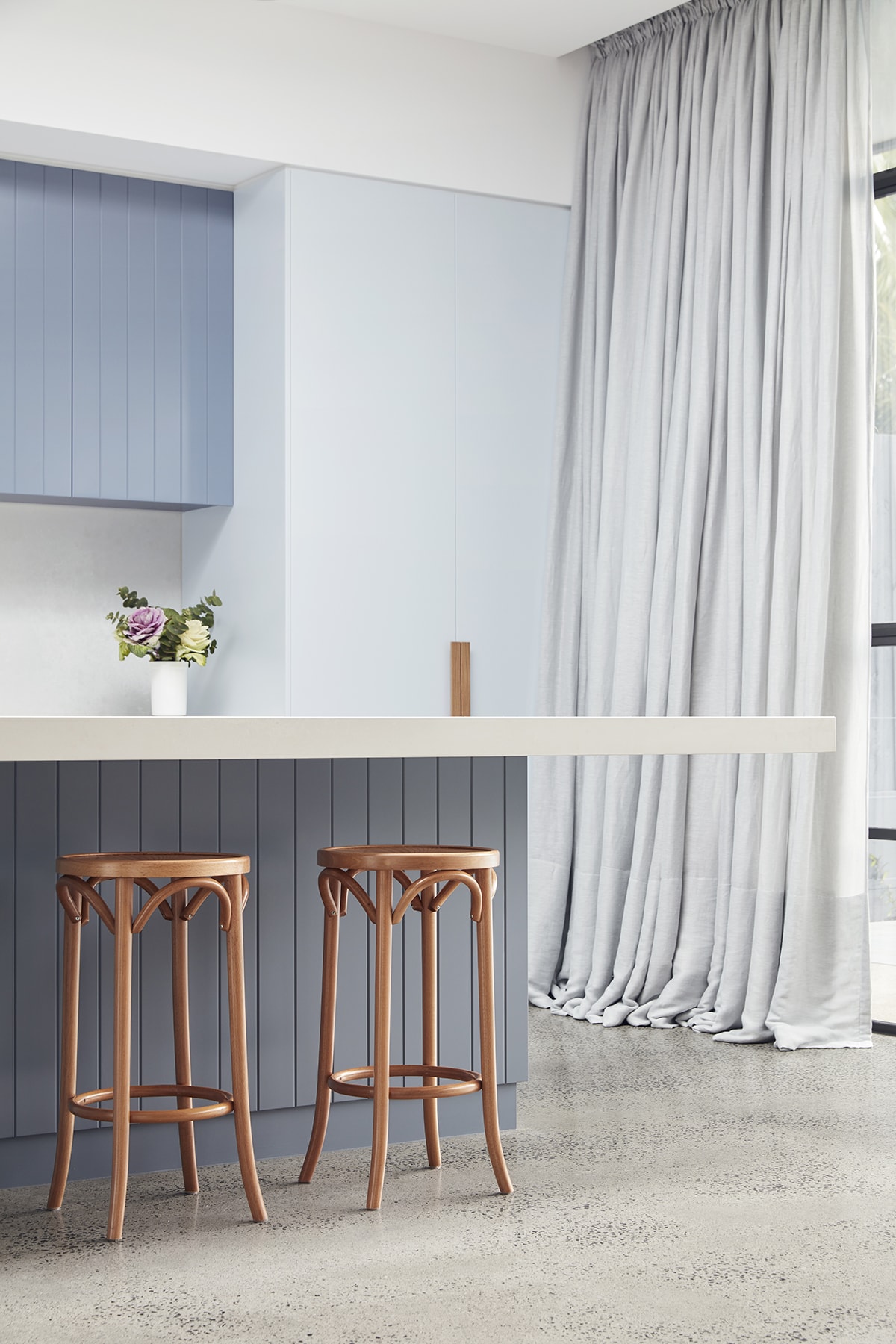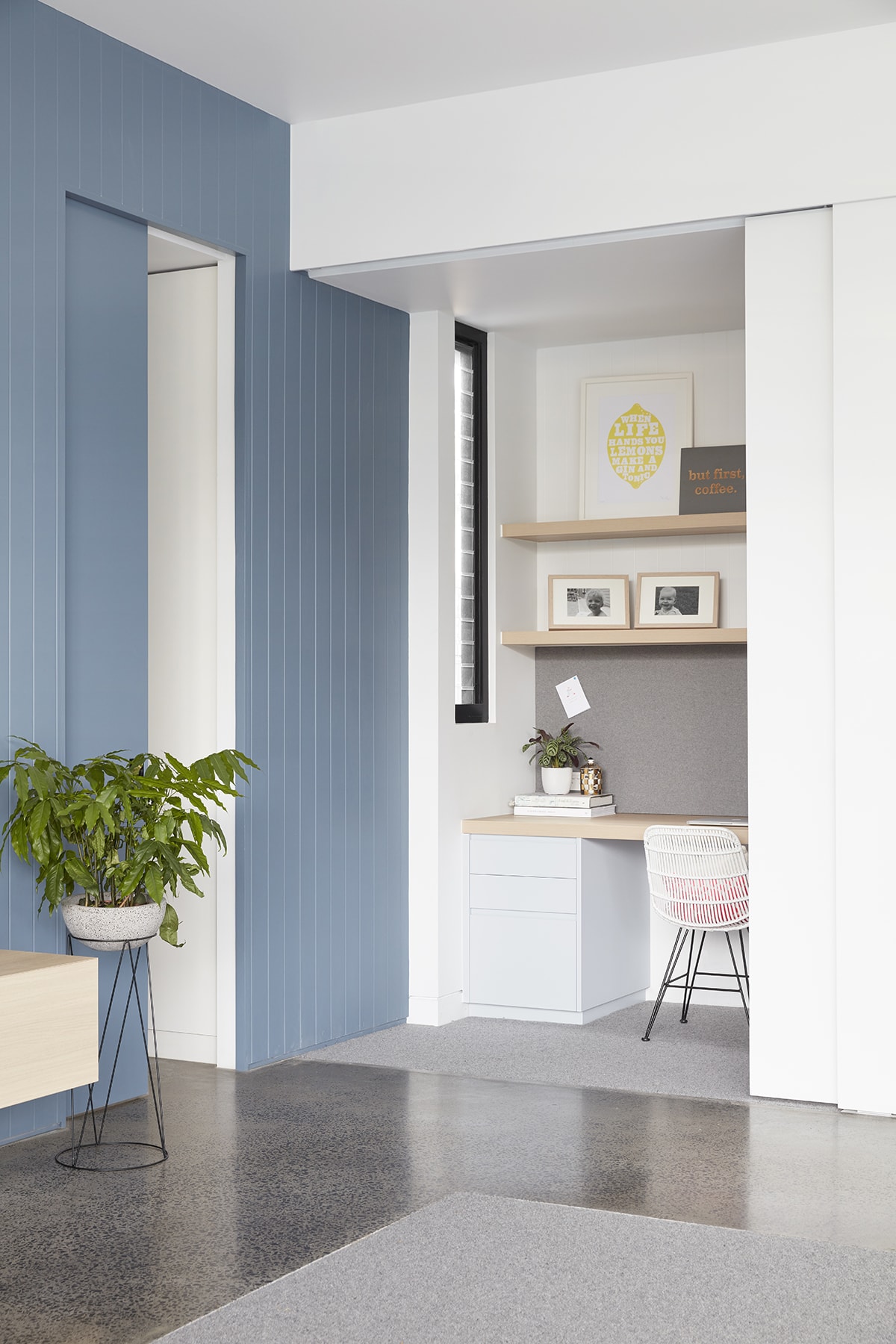 Soft blue hues dissolve in white and grey, creating an atmospheric environment that oozes with calmness, perfect to conceal the chaos from the main road location. Pops of colour and earthy textures provide variety in the home's visual palette, making the common spaces a fun place to work and play.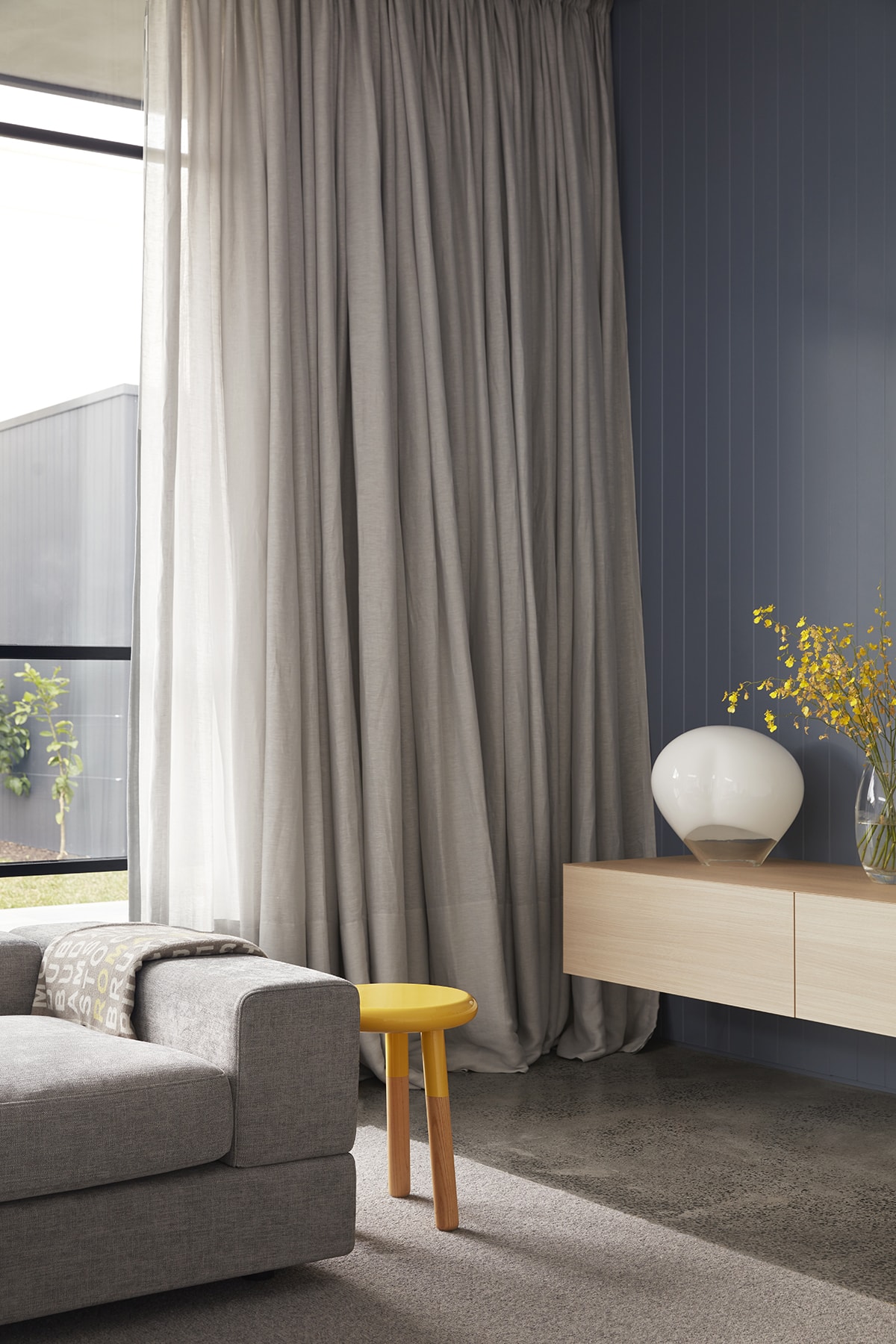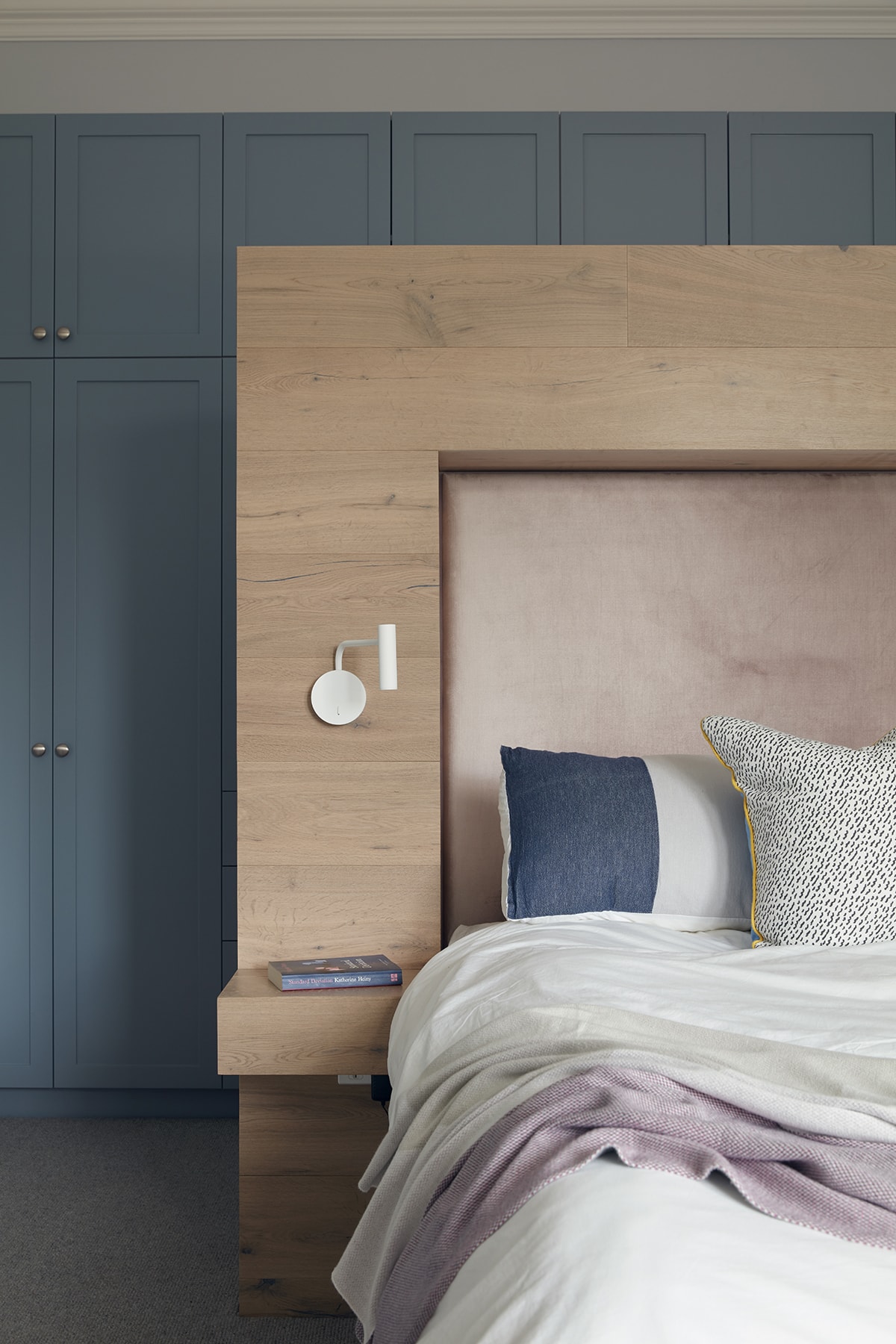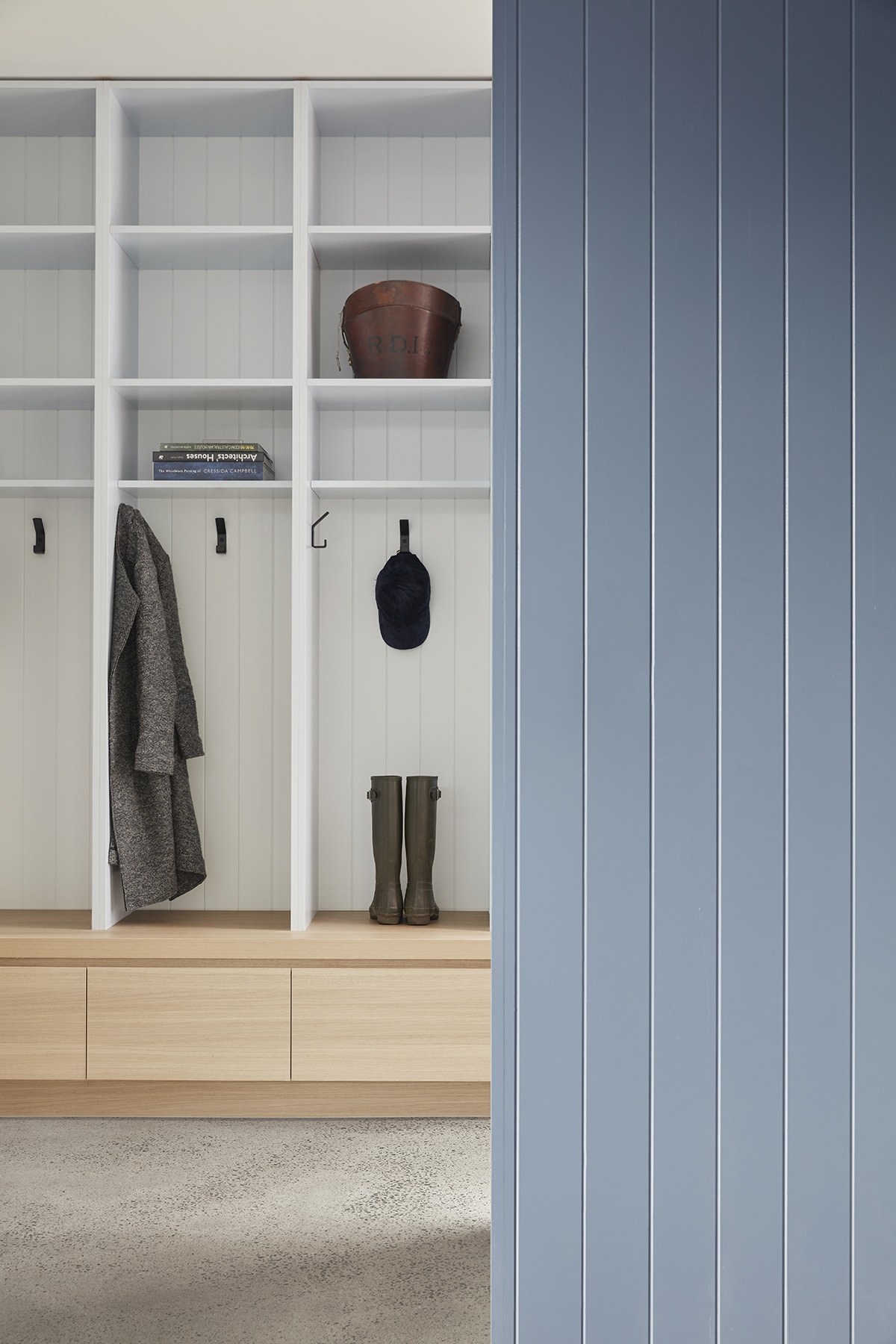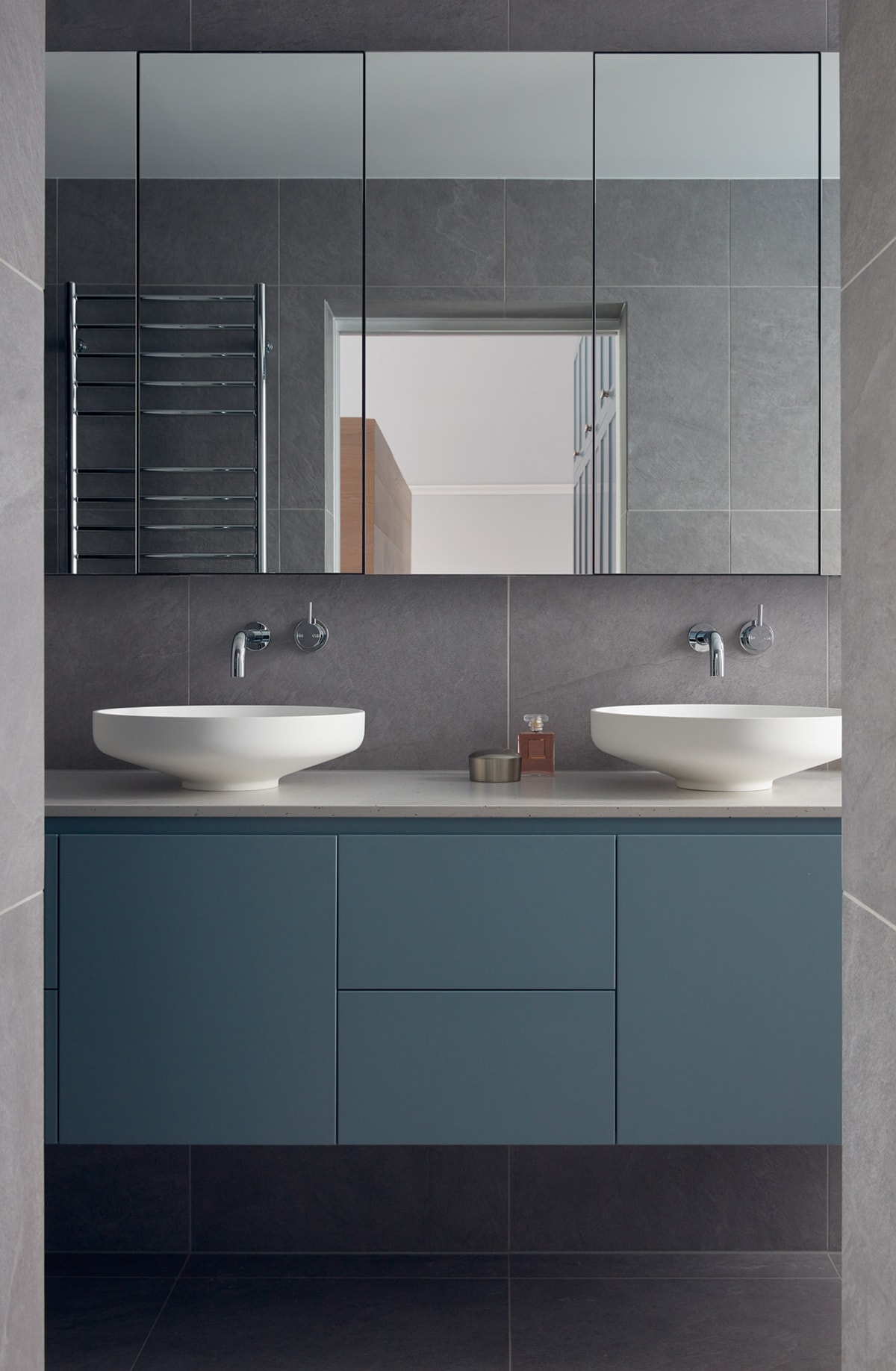 With the residents' strong connection to the original structure, the new additions were made to connect with it. Sustainable contemporary materials were used for the living space connecting to the garden and the courtyard pool. A steel framed, glass wall that triples as a window and doorway to the outdoor space allows for much daylight to come in as late as possible while creating an expansive look from the inside, allowing the interiors to feel as though the courtyard is part of it.
Unbricked House unfolds an entirely warm home filled with rich cultural heritage from the original structure and a bright promise from the new additions — a truly perfect place to grow a family.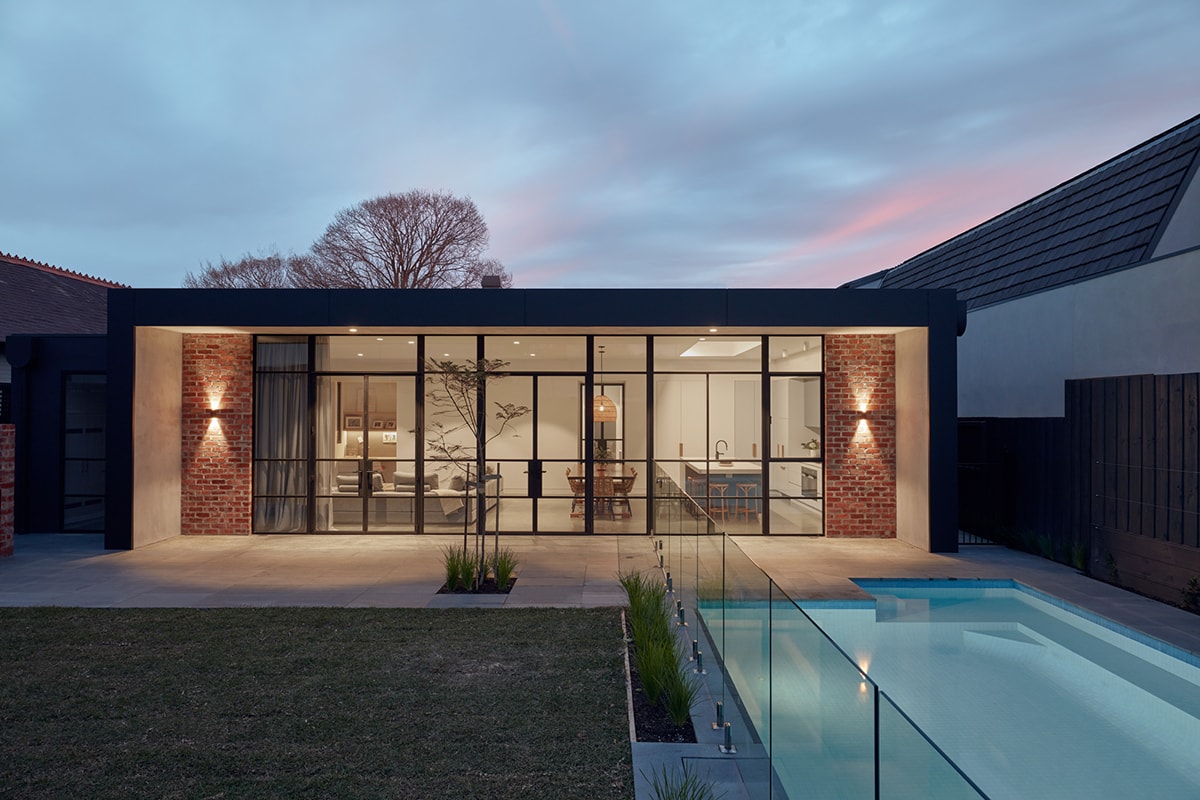 House Project: Unbricked House
Architect: Merrylees Architecture
Location: Brighton, VIC
Type: Renovation
Photographer: Tom Ross